Leopard print, Faux leather and Rockstuds. Too old? Never!
This is one easy to wear casual outfit from last week. When you want to be comfortable and not worry about how tight your waist band is! Just wear a longer looser fit shirt. My love for faux leather gets stronger, no creasing and will match up with almost anything. Dress them up or down, to me they are win win and top score for being so comfortable.
My studded black bag I have had for some time now, this comes out to play for the "rock chic look" and finishes it off nicely.
SHOP THE LOOK

I am looking forward to mother's day , I will be spending it with my family in Essex waiting for the next new arrival of the family. So I could be in the company of my children/grandchildren or in a labour ward with my daughter!
What are you hoping for on Mothers day ? Flowers? Chocolates? Pampering? I asked mother what would she really like? "Well I would really like one of those Estee Lauder Lip Pencils" So that is what she will get, plus a little surprise of some sort. I introduced her to the Double Wear lip liner a while back, it really does stay in place…..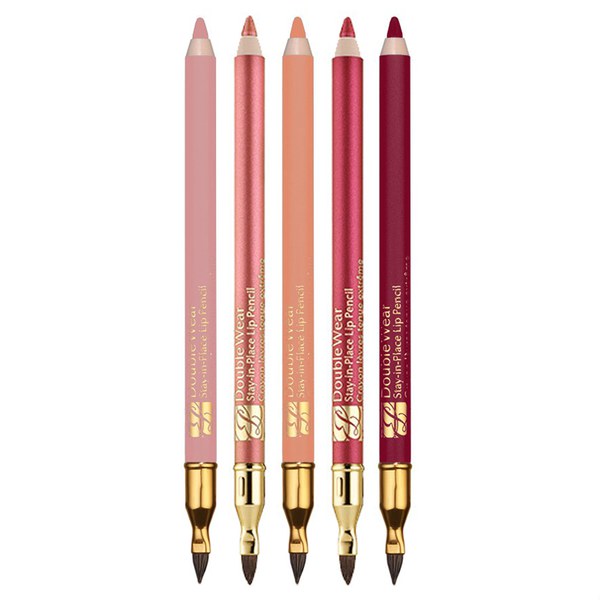 Plus it has a handy lip brush on the other end. Take a look at other colours HERE I have the Nude colour and find it goes with most of my lipsticks . You don't get feathering with this pencil which is a bonus.
I don't mind what I receive, just to see my children and grandchildren is good enough for me. But here are a few hints! (I know they must be reading) There are some great offers around at the mo…..
A subscription to my favourite magazine would be great. I love Hello Fashion Monthly and it's a great magazine for only £1.50 it really has everything I need HERE
I really like this denim shirt from Marks And Spencer I fancy trying the double denim look (I'm behind in the fashion world ok!) This one looks nice and soft, not too heavy and only £16.87 HERE
This Tote bag from FandF is lovely and in this years rose quartz colour, I love this colour and I know a few items of this shade will be creeping into the wardrobe £20.00 HERE
Well that's it from me Ladies. I hope you all have a lovely weekend
XO Laurie