Following on from the post last week, I wanted to share with you all the new and fun trends that are Arriving in stores for Autumn/Winter.
If you missed the post on the Pantone Colour forecast click here to read. I am really liking all the new trends forecast for the new season, I normally desire a couple, but this year it's so much more. It's feminine and will slip into most of what I already have in my wardrobe, and I hope you see something here to add to yours. Let me show you how to get that Lux look without breaking the bank.
The Pleated Skirt
The Pleated skirt is everywhere in all colours and different lengths. The picture doesn't do this Blush Pink pleated midi skirt justice.
I posted my long pleated skirt here in the summer. This one above will look great in the daytime with a cosy jumper, I'm thinking of Grey. Watch this space, as I have just added this to my trolley ! You can find it here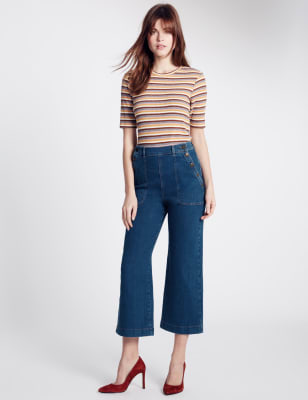 Cropped Jeans
I am really liking this new style and length of jeans. These will look great with heels or flats. Even over your knee length boots. I like the button detail on the pocket of these one's from Marks and Spencer here but I would have to find a petite length for me or the will be at my ankles!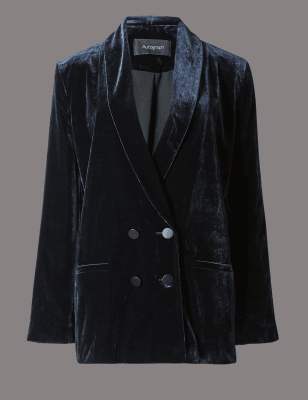 Velvet
There is so much velvet out there at the moment. Even boots and shoes! I'm playing it safe here with this jacket. I really like the idea that this could be used for evening or maybe daytime with jeans.
Or how about this glam dress? I can't wait for this to be available. I've seen this velvet pleated dress in nearly every magazine. A guaranteed sell out I reckon. From Oasis There is even a waiting list for this dress.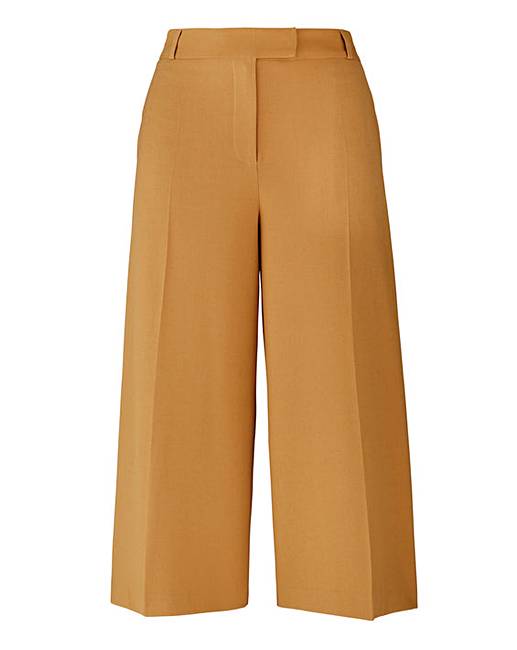 Culottes
This is a trend that I'm really embracing. I love this Camel coloured pair from JD Williams I am trying to build my wardrobe with this colour, and as I have said previously I am trying to steer away from Black as much as possible. Bring on the colour!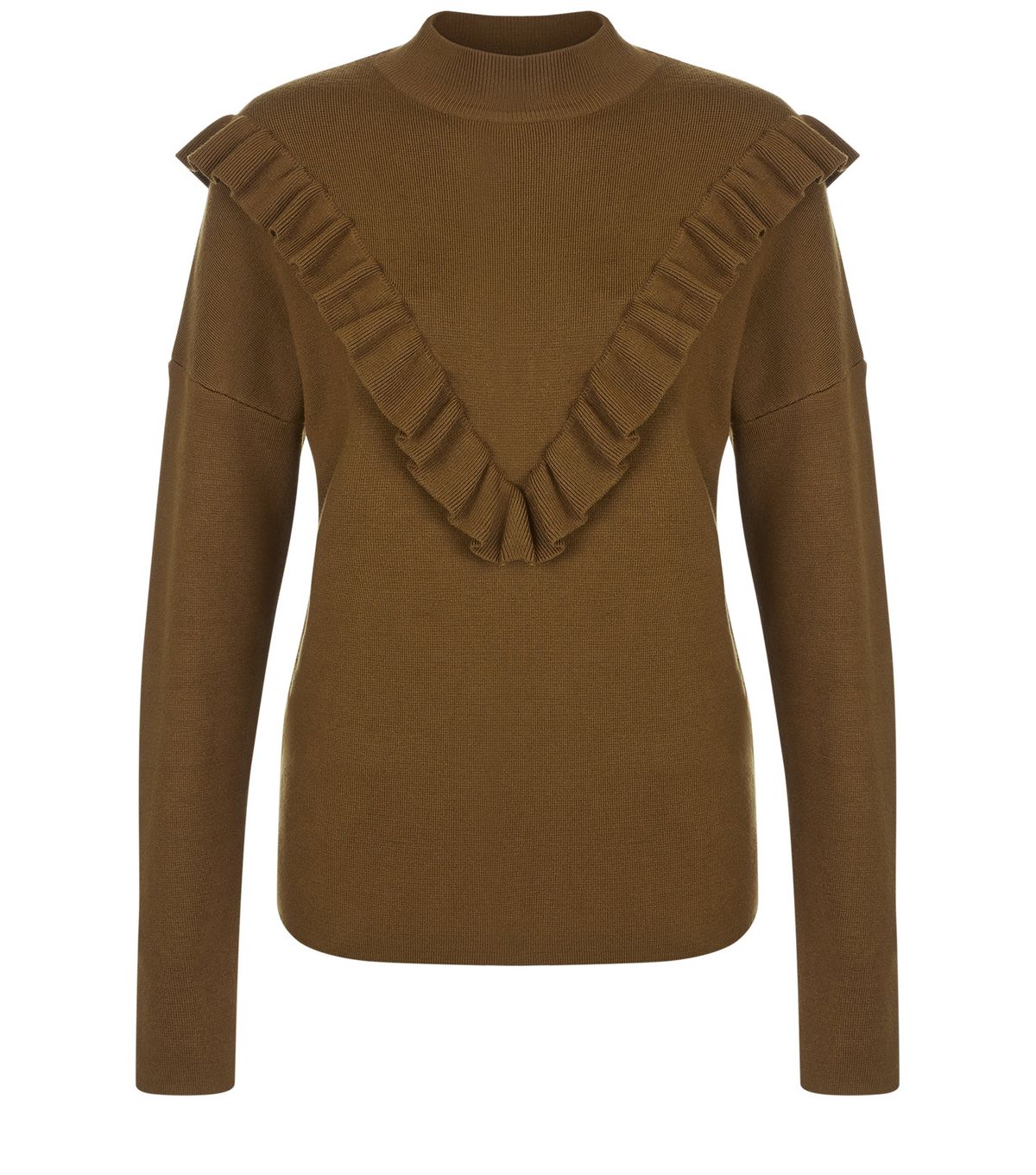 Ruffles
Knitted or cotton or silk, ruffles are everywhere! I think this jumper will go very well with the Culottes above. I think you need to wear this trend wisely at my age. Hence why I have chosen a knitted version of this trend. I think a blouse would make me look like mrs Slocumbe from are you being served. (Anyone remember that?) A great price too this is only £25 from New Look and these would look great with the Culottes above.
Getting back to that Mrs Slocumbe look I'm wondering if I could get away with this high-necked ruffled sleeve shirt? I know this is one trend that I want to try. I would pair this with jeans and heels. Ruffled or puff sleeves are going to be a huge trend this year. This one is from House Of Fraser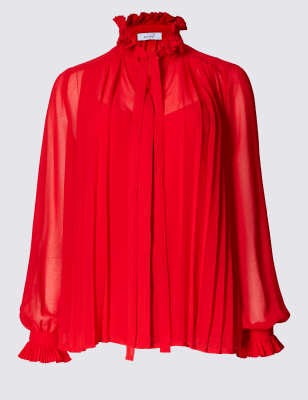 How about this for a show stopper? I would feel confident in this. I love the ruffled neckline. Paired with leather jeans, you're ready to party. Ok enough about the ruffles now ! This one is from Marks and Spencer
Romantic Floaty Dresses
How beautiful is this Laura Ashley floaty tie neck dress ? This is a great example of the Bodacious trend colour featured here in my trend colours post.
I hope I get to show you how I will wear these trends as winter progresses. Which will be your favourite? please do tell in the comments below. I will be leaving you with a fashion show from Top shop to watch. Just click on the link below and it should take you there.
Also, I am adding some other on-trend items that might take your fancy.
Xo Laurie
You may also like to read
Pantone Autumn Winter 2016 Colour Trends
Note- This post contains affiliate links. This does pay me a small sum of money which enables me to promote my website.
Subscribe for the latest updates!