This Fluted sleeve Eastex top and Tailored Jeans caught my Eye straight away when the new Eastex collection landed into my email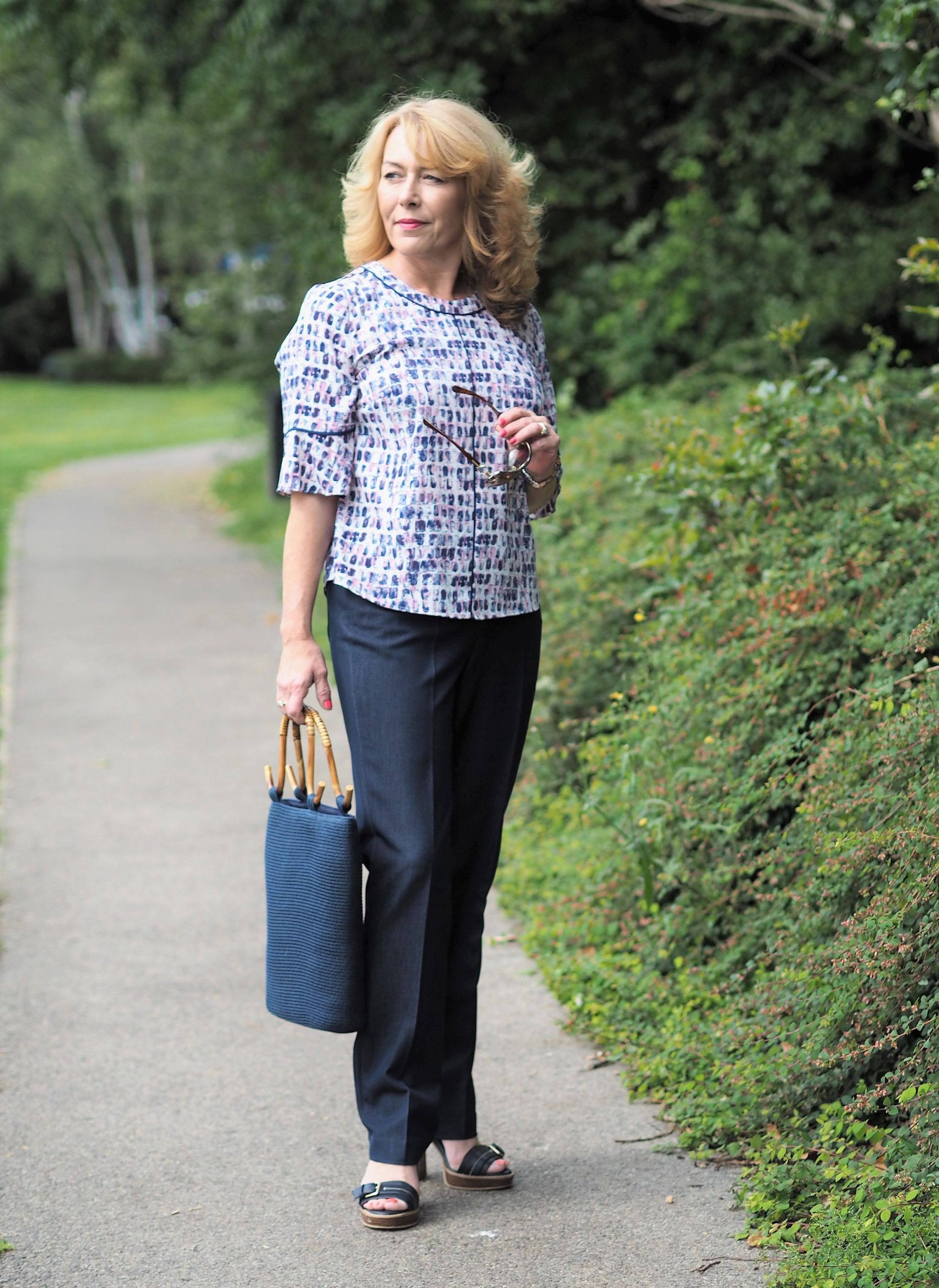 I always enjoy looking at the new collections and deciding what to add to my wardrobe to update my classic items. Fluted sleeves are going to remain on trend it seems, so this fluted sleeve blouse here will work in well with other items I already own. This top is also featuring the new Pantone colours that I spoke about here Primrose Pink and Royal Lilac are a couple of my favorites and work very well with any classic Navy items that I already have.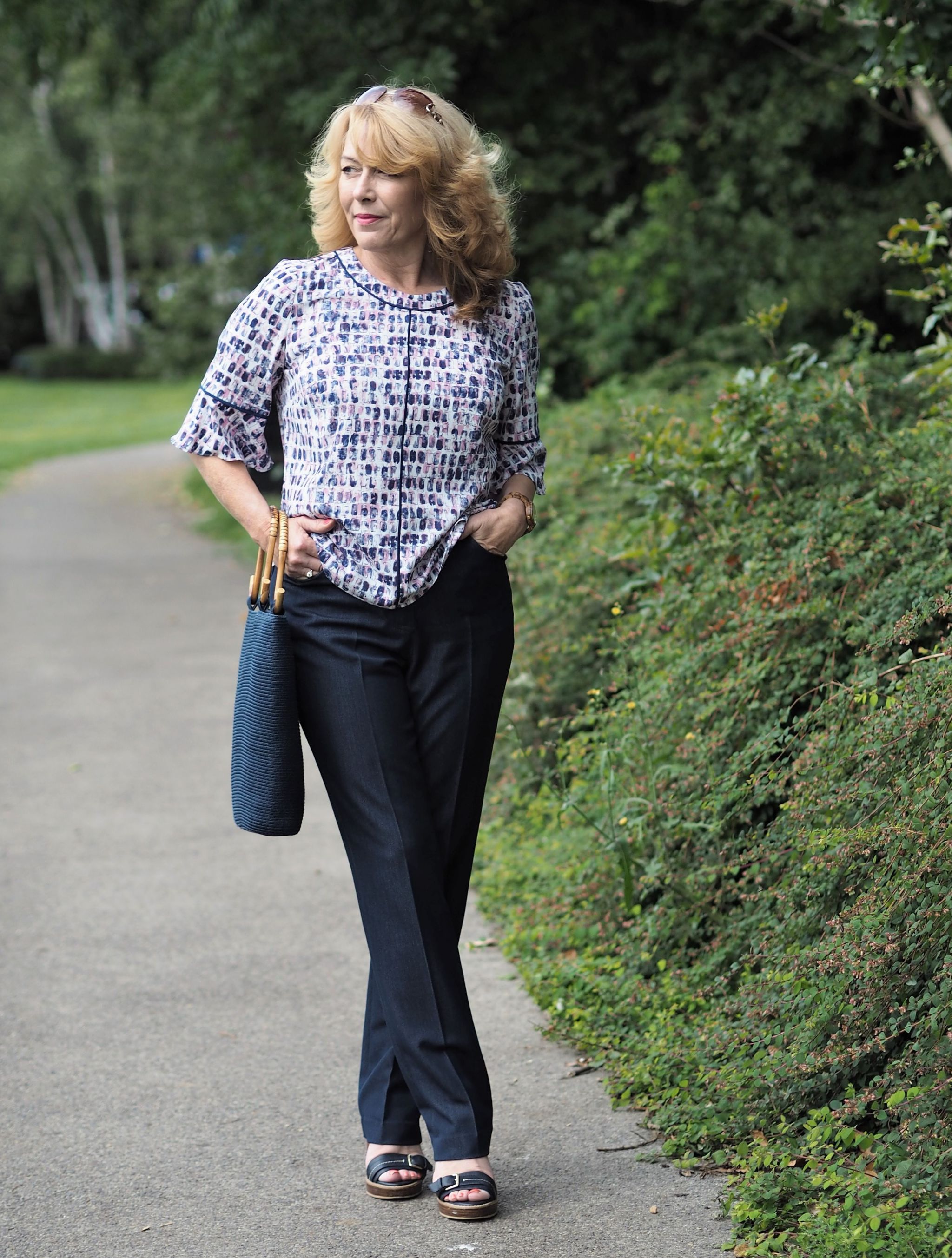 These Tailored Jeans are super smart and feel amazing on!
The Tailored straight jeans are gorgeous. Well cut and feel amazing on. The perfect type of jean for when you want that "little bit smarter" look. These are also available in a light neutral shade and I will be buying that colour too.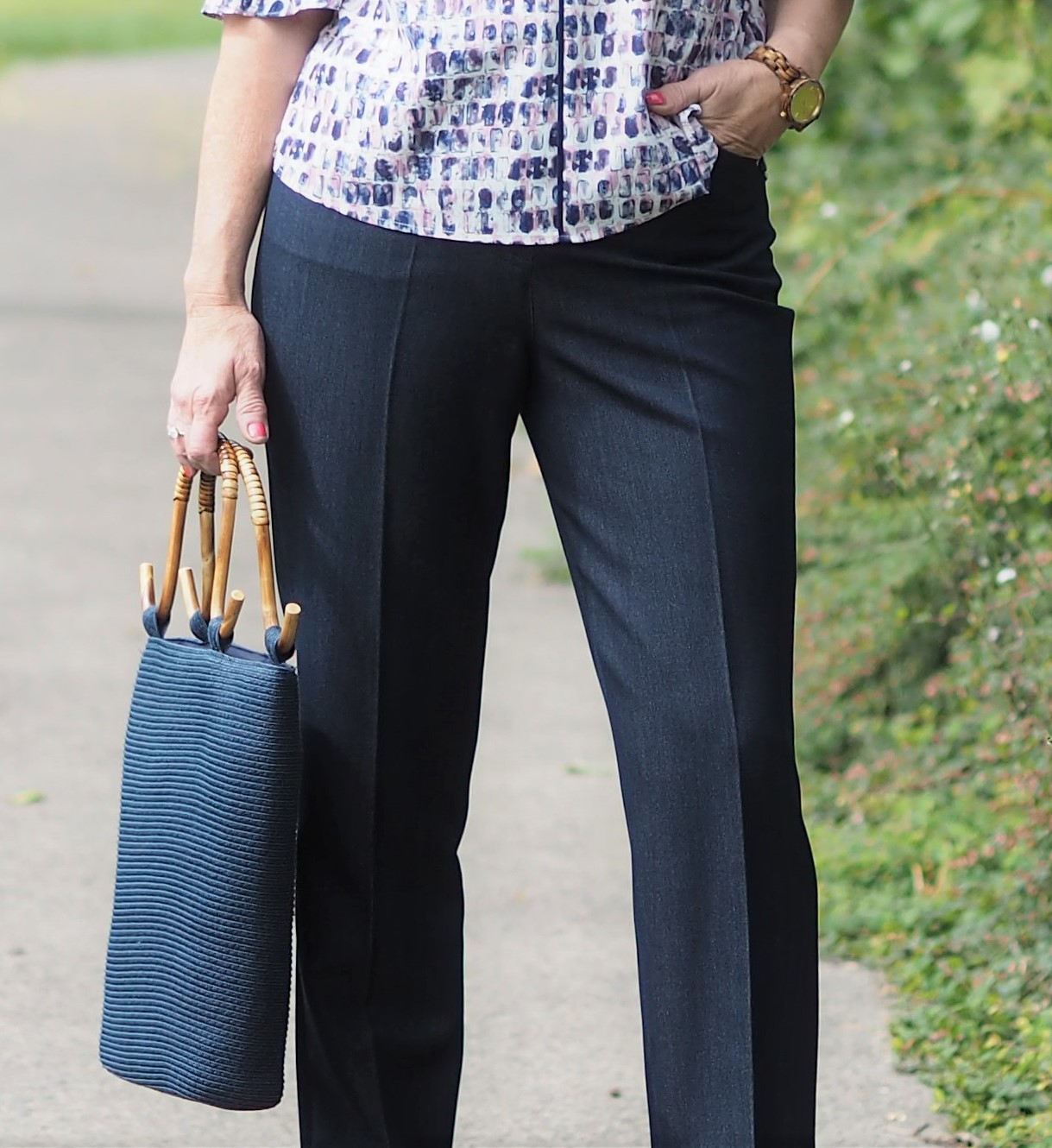 They look like jeans but aren't Denim. They actually feel quite silky on, super smart and a delight to wear. I'm wearing my normal size 10 and they are roomy.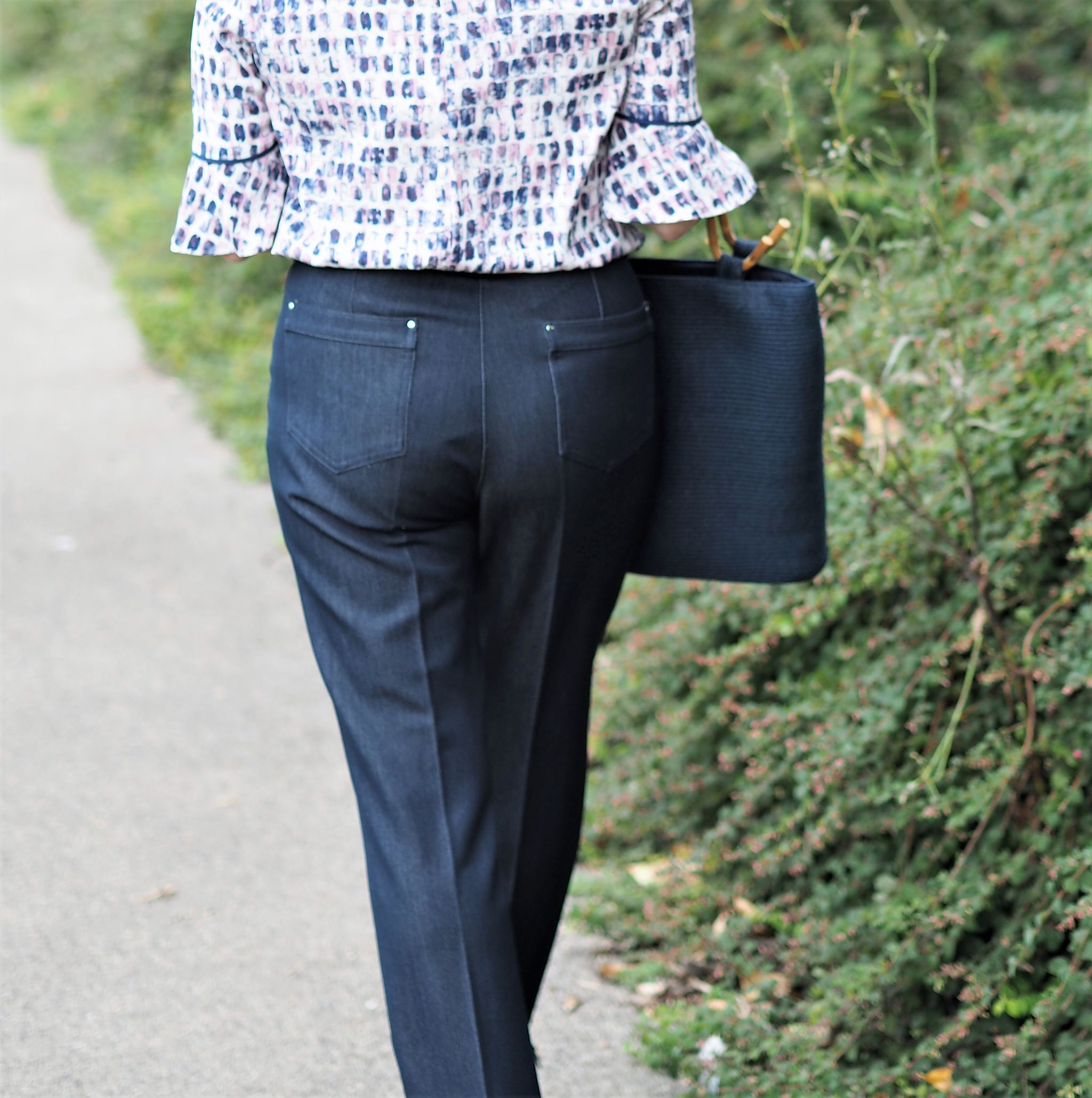 I have tucked the top in so that you can see the silver studs that are also on the front of the trousers too. You may remember other trousers from Eastex that I have featured before. The Melange trousers post here have been one of my favorites this year and I have worn them constantly. They are still available to buy now.
This Summer Straw Bag has already featured in my posts a lot!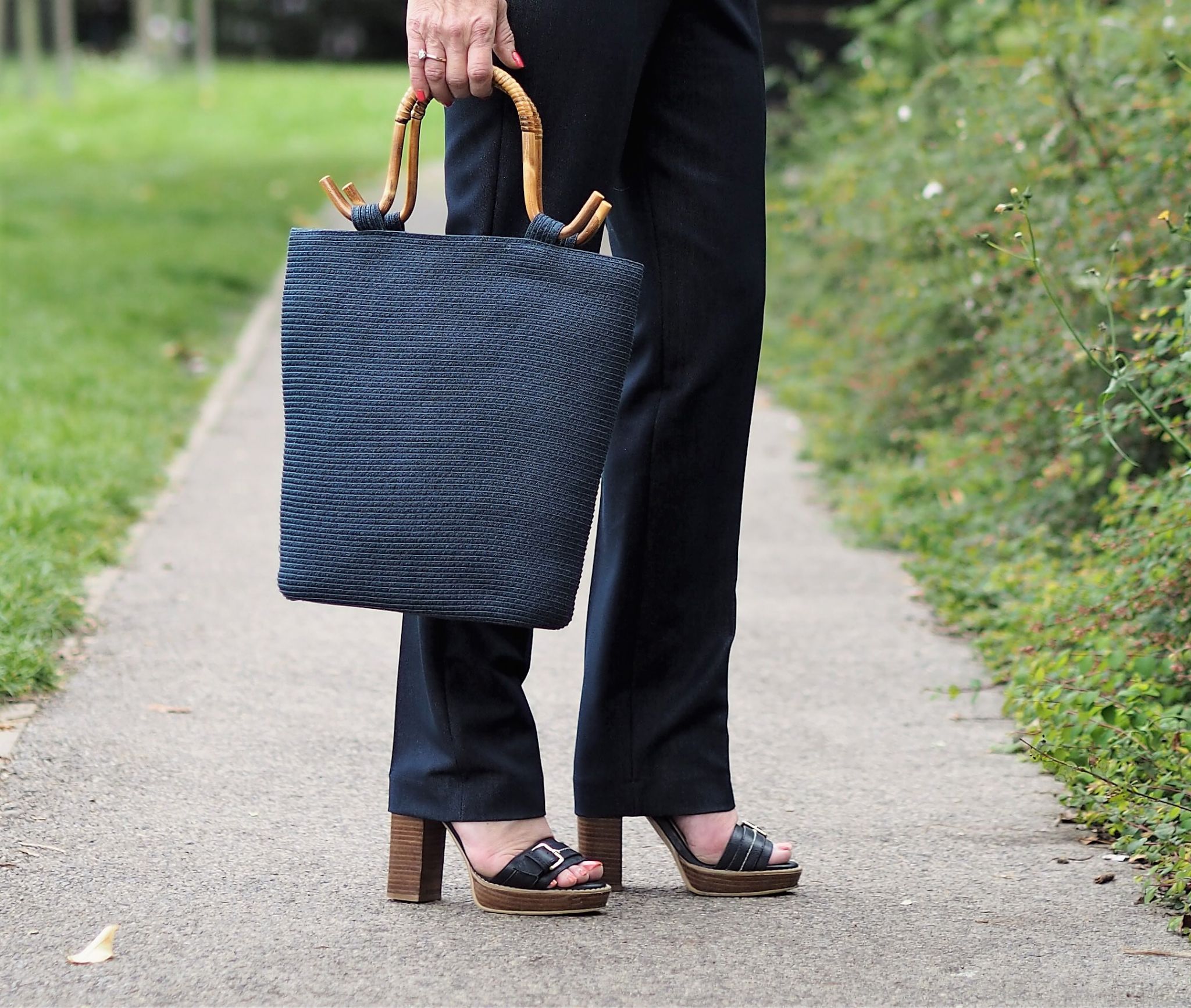 I absolutely love this Summer Straw Bag! It holds quite a lot of stuff and I haven't stopped using it. I love the unusual handle shape and it's a little bit different from your plain straw colour. I have enjoyed the straw bag trend this year and have bought a few. Are there any bloggers out there not using them? Have you bought one yet?
The piping detail on the top is a nice finishing touch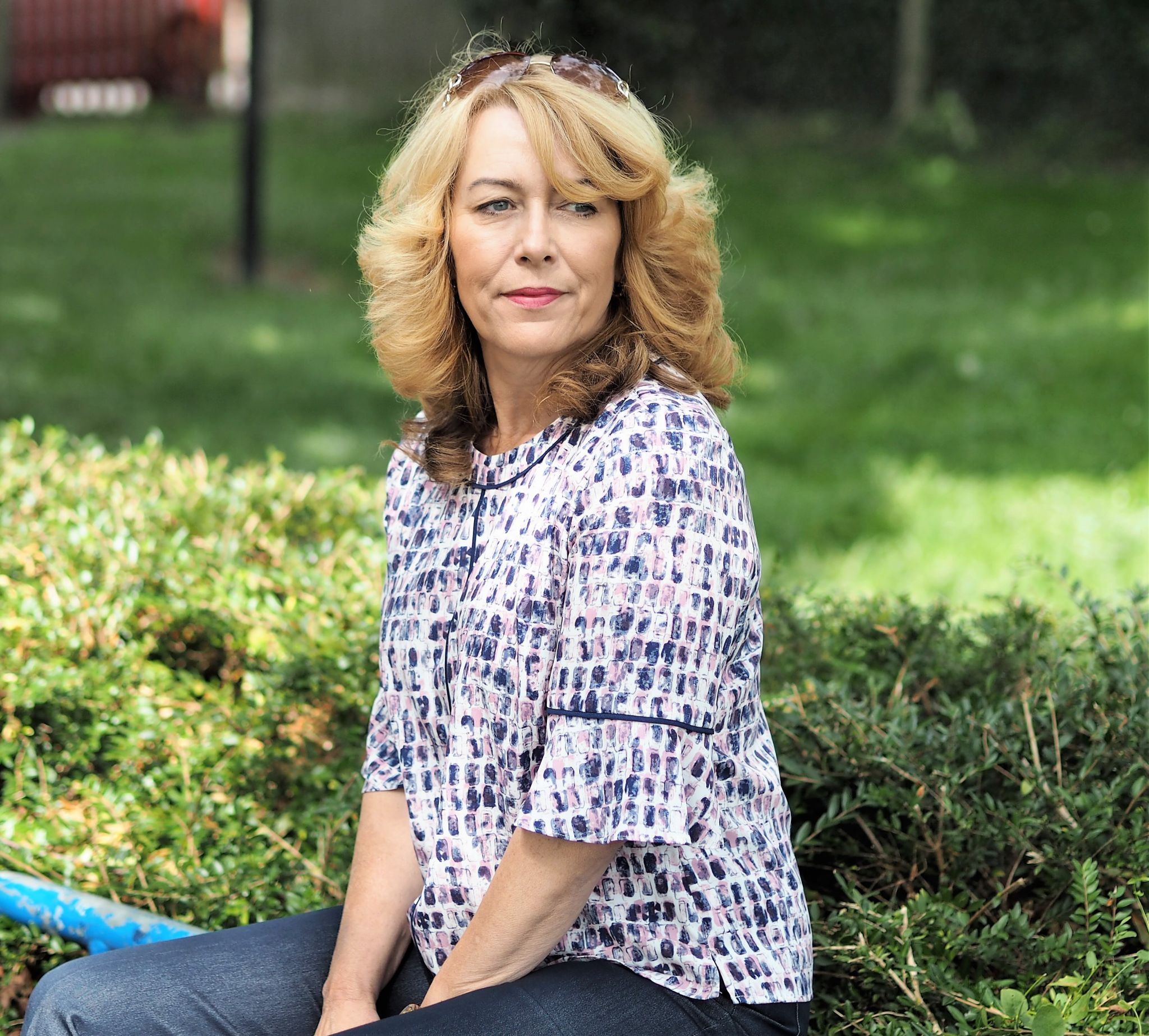 It's the piping on the top that makes the design stand out. A lovely finishing touch. The top has tiny side splits for extra detail when worn out, but the top looks just as good tucked in. I will wear this with my Blush Pink trousers too. It's such an easy to wear top with an eye-catching pattern.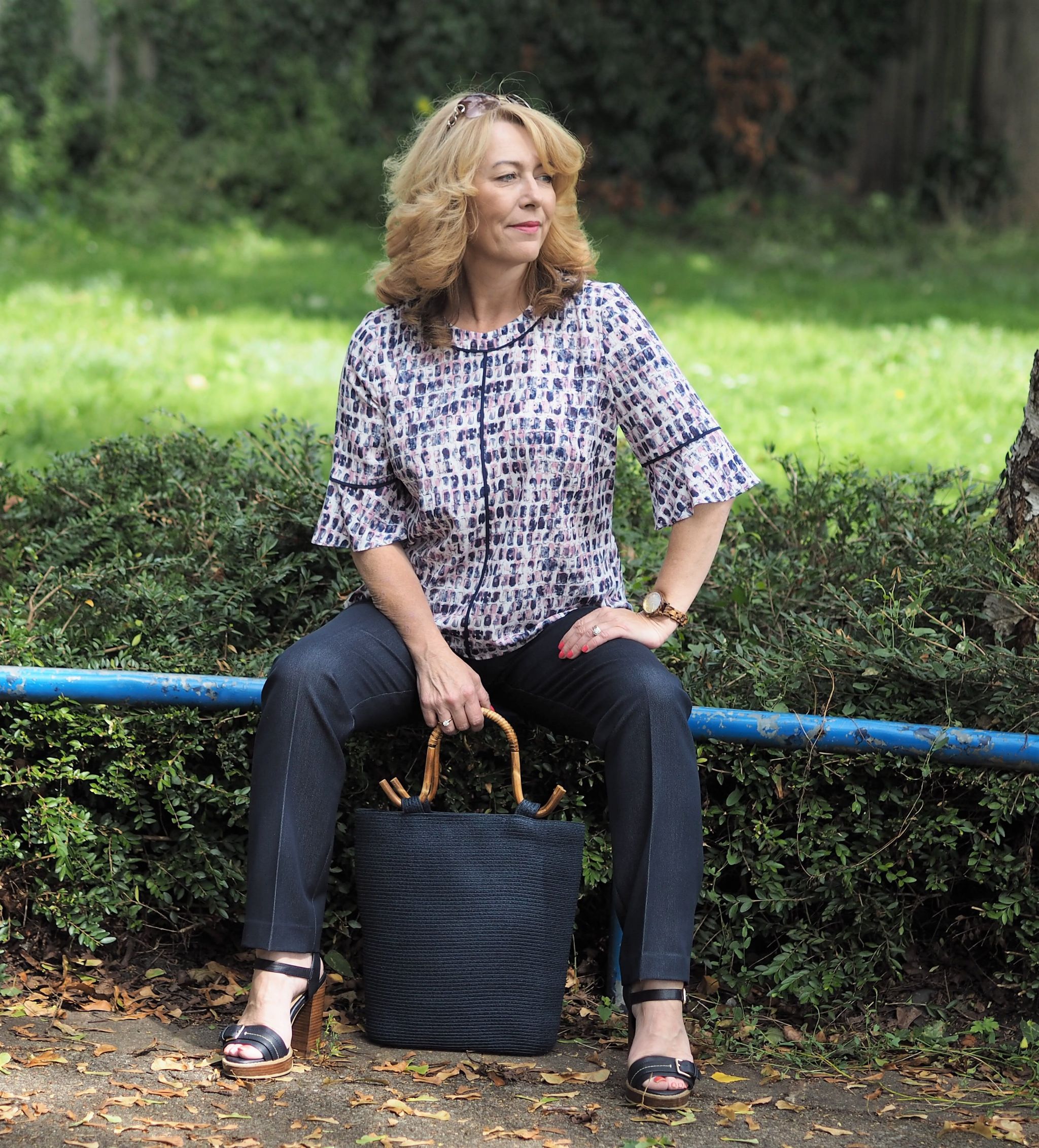 I have pulled the outfit together with my wooden Jord watch, Navy and wooden heeled sandals to tie in with the handles on the bag. I think it's these little details that can enhance an outfit.
I can't wait to share with you the neutral pair. Have you tried Eastex trousers yet? I have a few pairs and I love them. So well cut and comfortable to wear. My favourites I must say. There's an up to 70% sale on at the mo, so now might be a good time to try. And the bag is now reduced to £25.00 Worth every penny
Fluted Sleeve Top CO/Eastex
Straight Jean Trousers CO/ Eastex
Summer Straw Bag CO/Eastex
XO Laurie
Subscribe for the latest updates!