Hi everyone!
You may notice there's a new blog template here. Still a work in progress, and these things all take time. But so far I'm really happy with it. More on that later!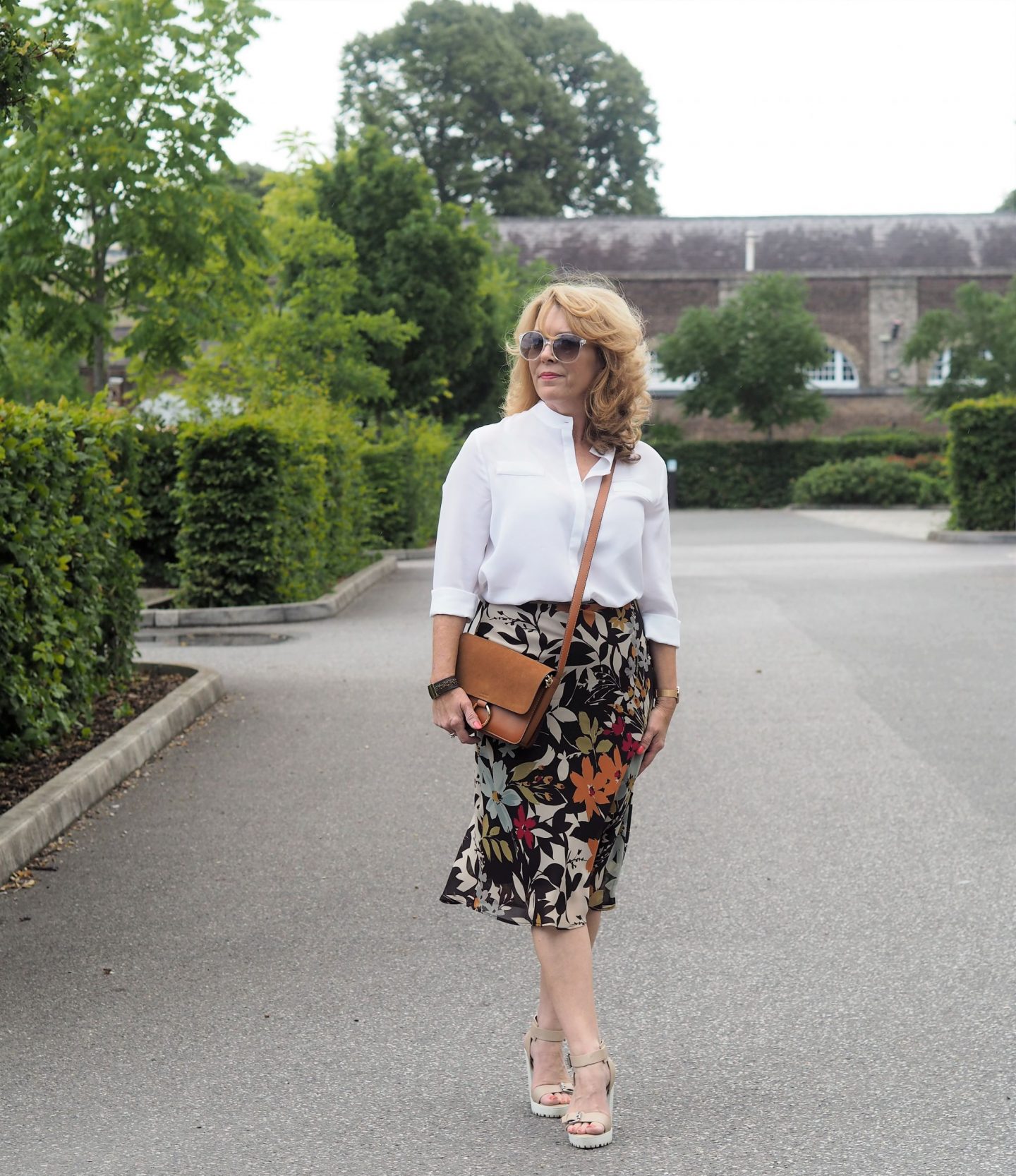 Anyway, back to what I want to share with you today. This gorgeous silk shirt from a brand called Lilysilk. Hands up who loves silk? I have been a huge fan for many years. Right back into my late teens, I used to save all my hard earned cash and go and spend it in a shop in Petticoat Lane in London. There was a shop there called "Ozzies" and I'd love to know if any of you remember it or used to shop in petticoat lane. They sold dresses and blouses, I even bought a silk jumpsuit there one time. I really had a thing for silk and I still love it now.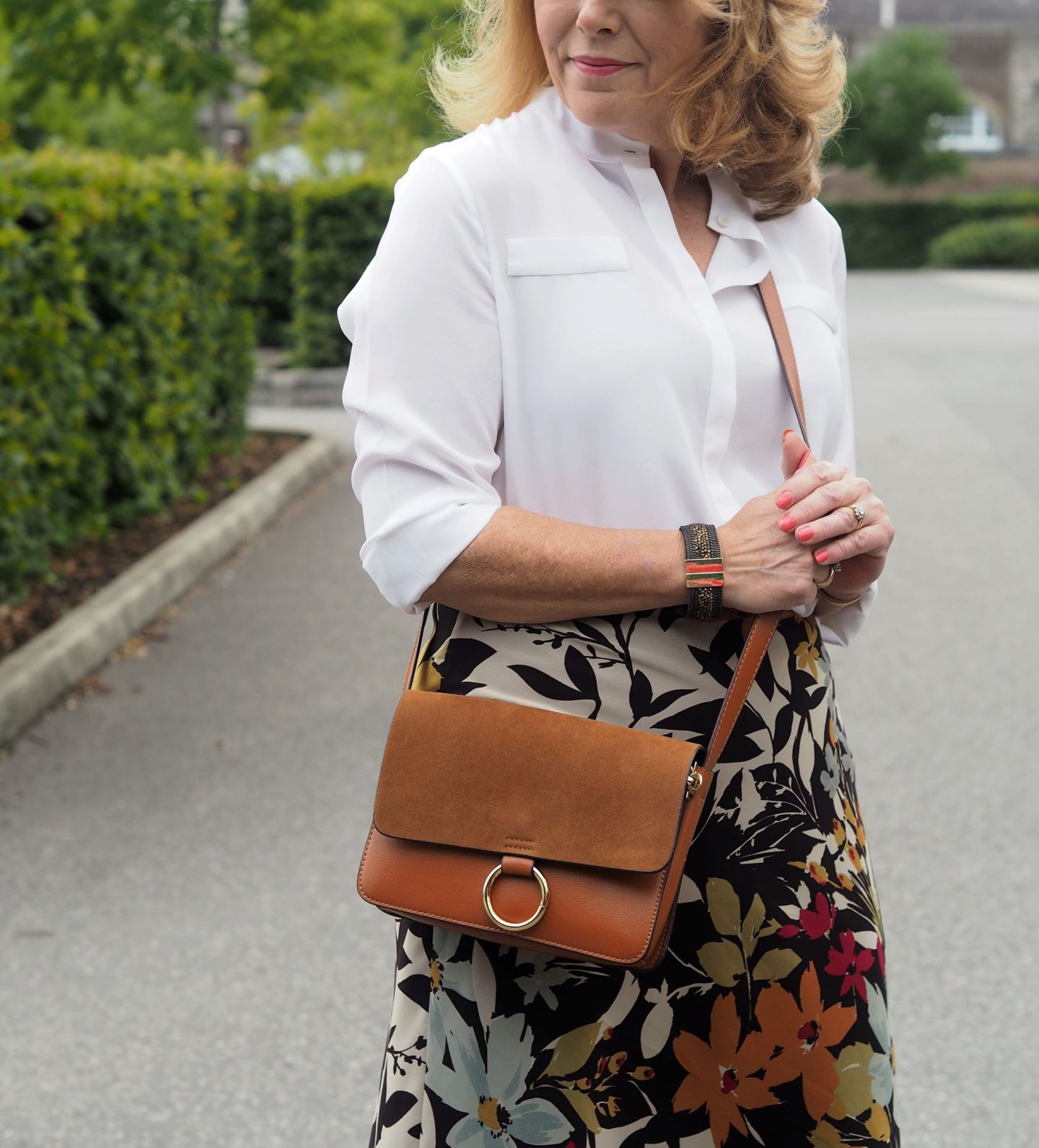 I have long been admiring the Lilysilk brand on my Instagram. This super brand doesn't only deal in clothing. There's nightwear and bedding too. You can't beat a good silk Pillowcase to help stop your hair frizzing. I learned this some time ago and wouldn't be without mine.
When The Lillysilk company asked me to choose something to share with you all I was pondering for some time. And then I thought if you're going to choose one item make it something that's classic and not going to date. Something that would go with everything.
And so here it is the Relaxed fit collarless shirt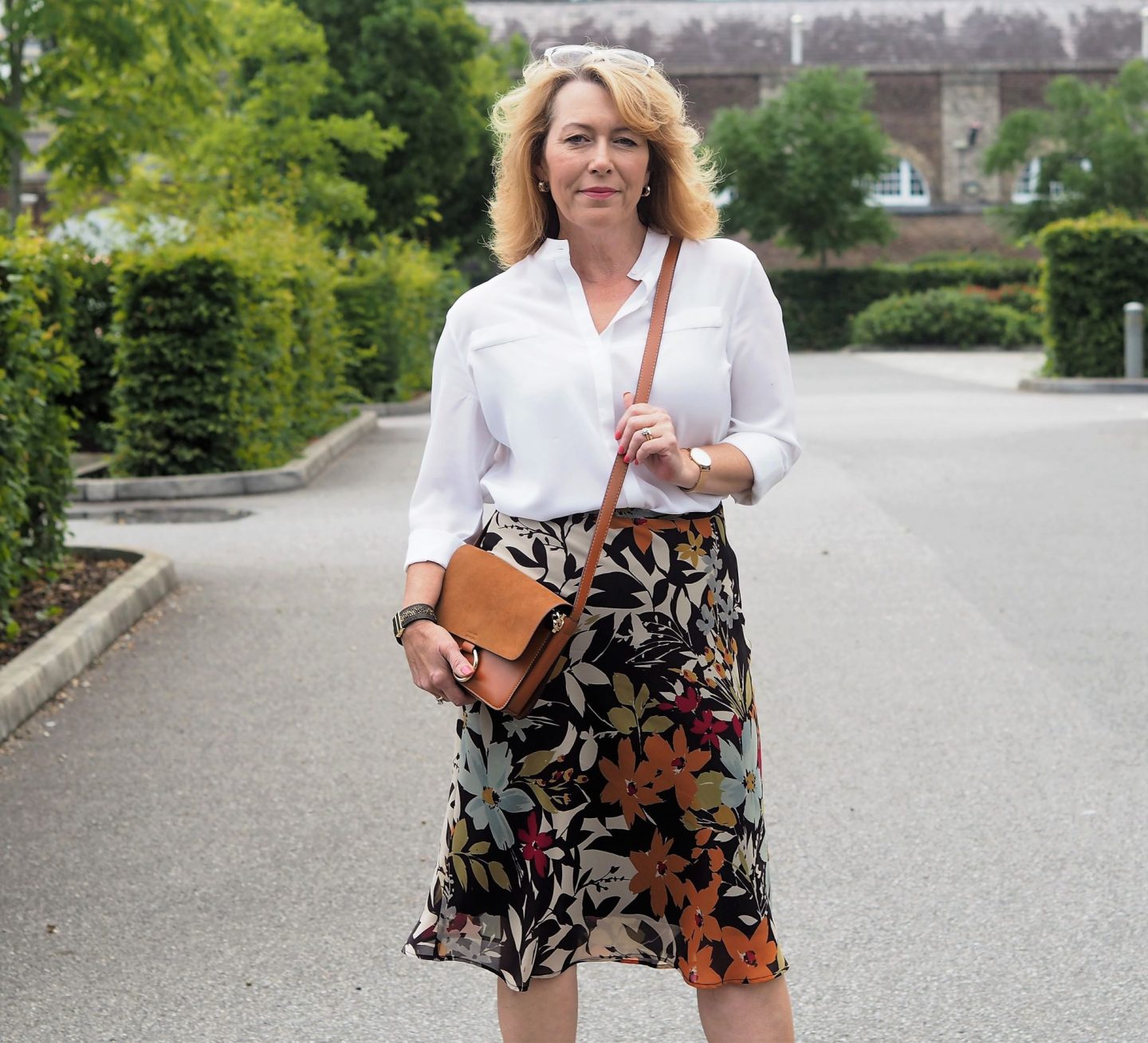 It feels like absolute luxury on and is as light as a feather. I love how fluid silk is. I chose this classic style because it will be wearable with so much.
Relaxed with Jeans
Dressed up for evening with a skirt or trousers. Just add evening accessories
will look great under a skirt or trouser suit
Under a tunic style dress
Dressed casually like I am today with a skirt or trousers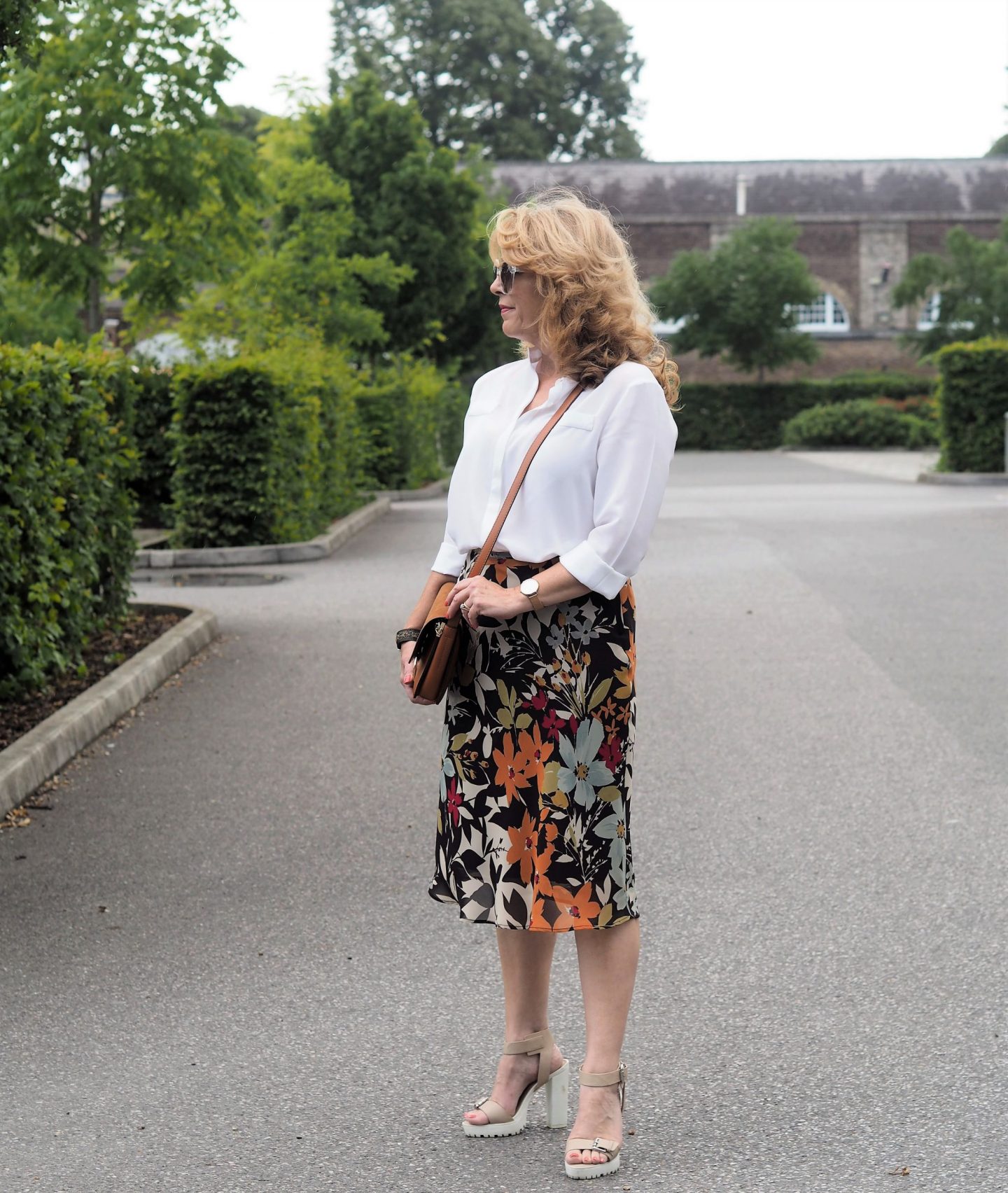 The shirt does have a slim cuff, but I have decided to roll them for a more casual look. The skirt is old, I bought this in H&M when it was called Hennes. Do you remember that? Yes, that old!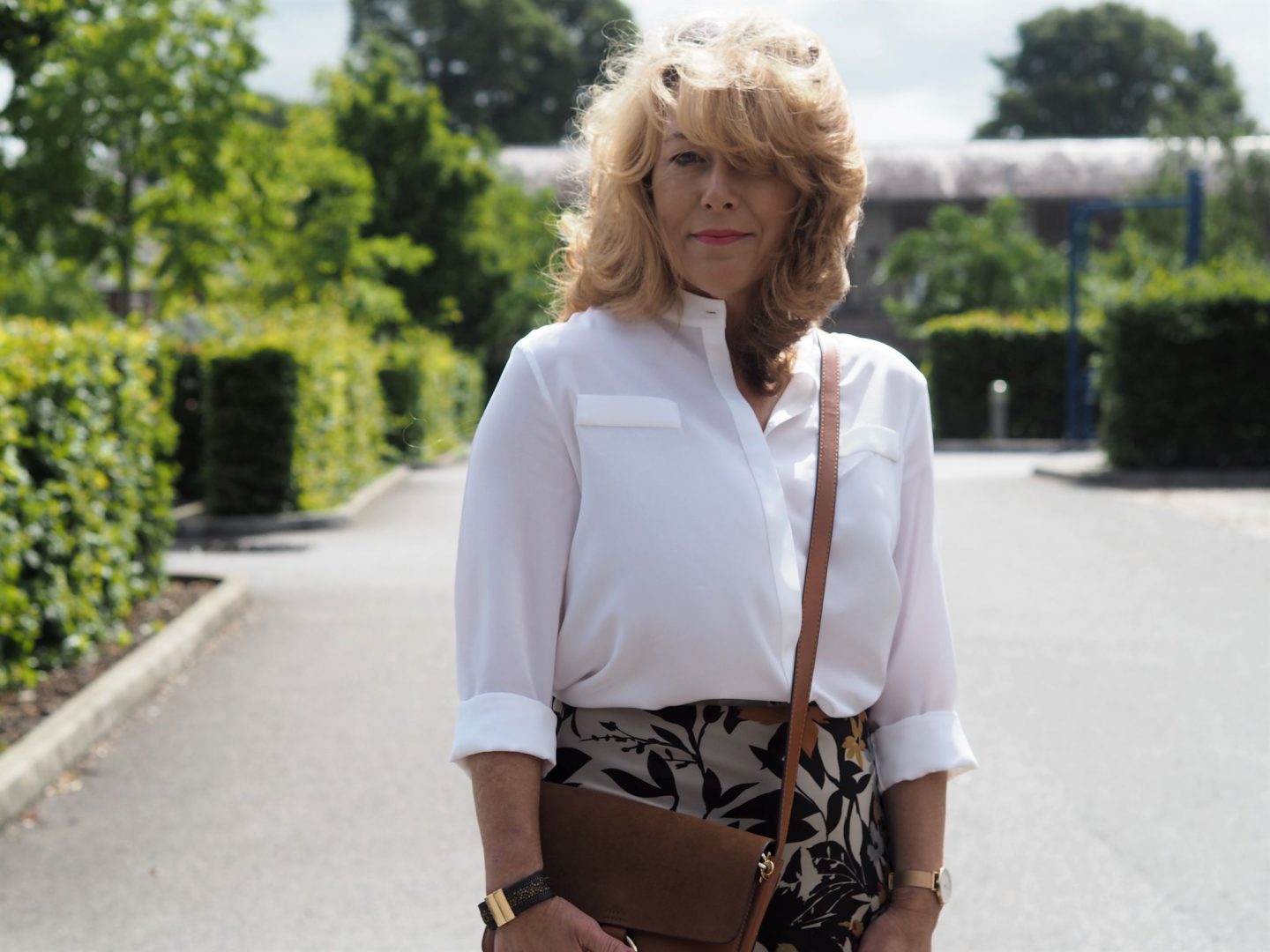 It's windy but at least it's not raining. It's absolutely chucking it down here in London as I write this! What I did want to mention also is that although lilysilk advise dry cleaning, this shirt can be hand washed or machine washed at 30 degrees. Bonus! That's what I will be doing!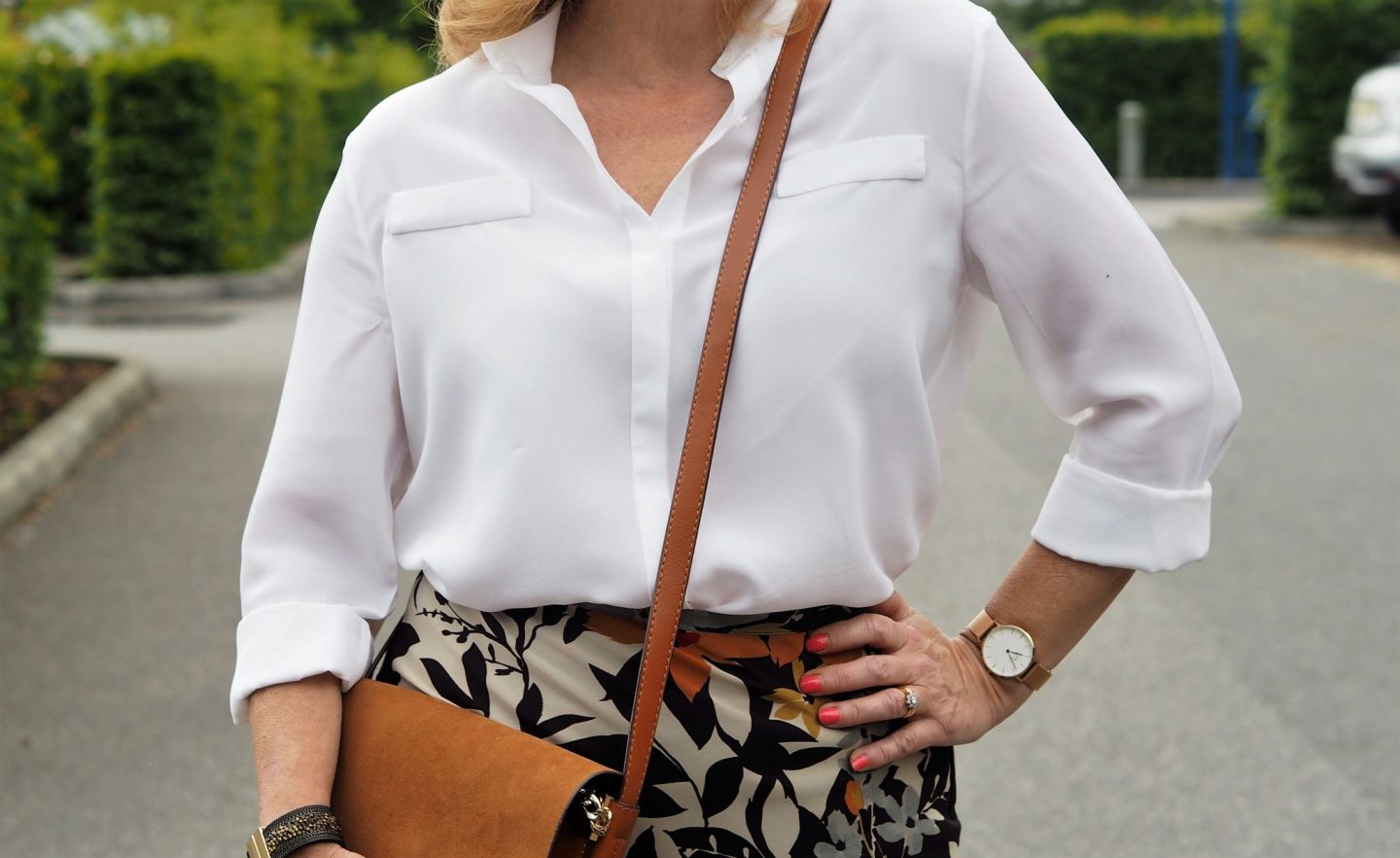 Lily silk also have a special offer code for 16% off when you enter vanityandmestyle And don't forget to look at the silk pillowcases. They're amazing!
XO Laurie
Subscribe for the latest updates!