I fell in love with this red frayed hem jacket as soon as I saw it on TV!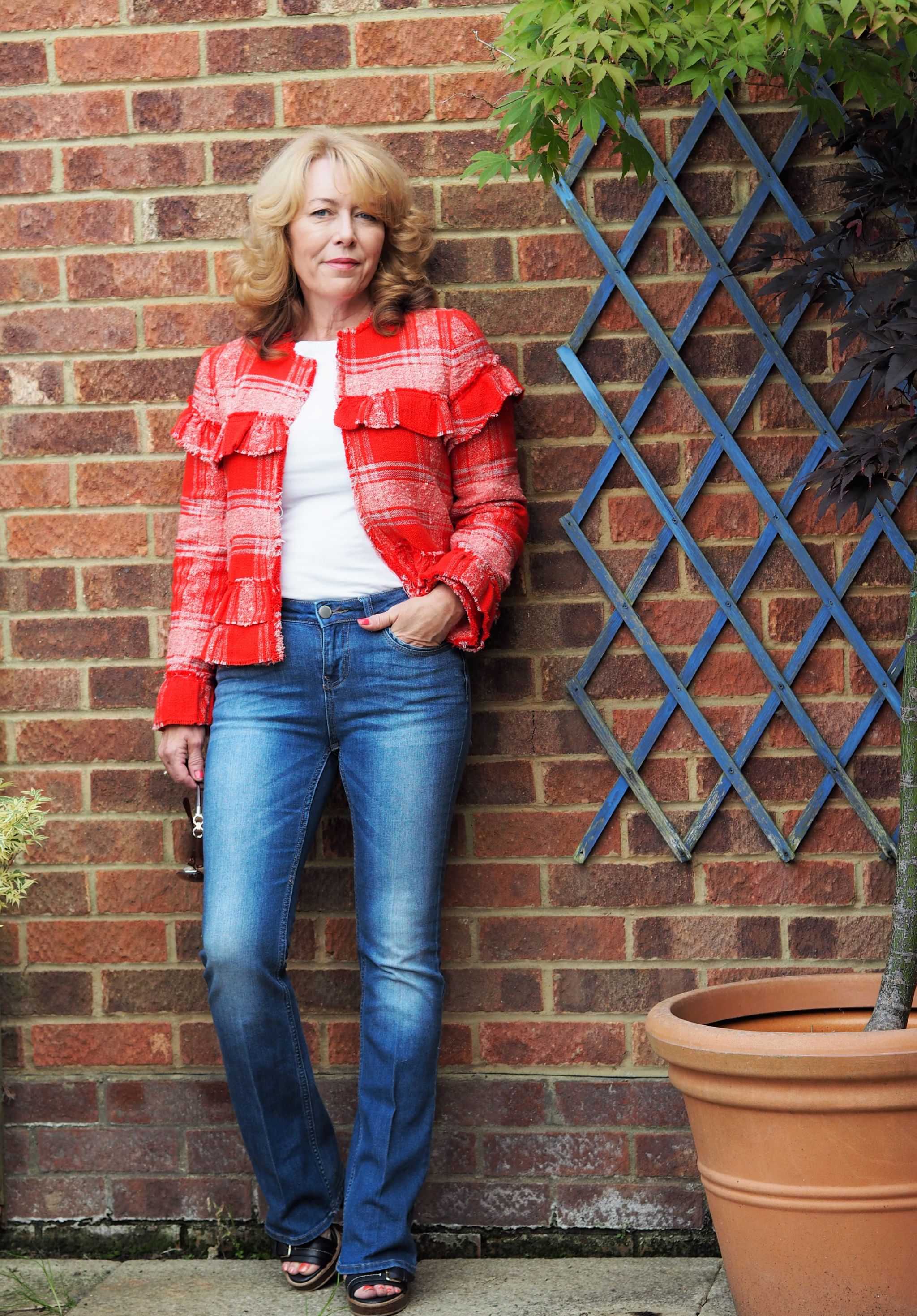 Emmerdale of all places! And when everyone was talking about the Zara sale, I decided to take a look and hey Presto! There was the jacket. £89 down to £50
I decided to keep it in mind for buying and then I had a turn of fate. My future daughter-in-law came to stay with my son for a couple of days and they wanted to go to Selfridges. Well, what's dead opposite Selfridges? Zara!
I just had to pop in for a look!
Browsing the store, there wasn't much left of the sale. Only the last dregs. And then, low and behold, I could see that jacket peeping through a gap on the busy rail of leftovers. At, wait for it £20.00! And it was in my size! I don't normally get that lucky! I bought it in an instant.
I've traveled down to Essex today to spend time with the grandchildren Hence why this post is so late. The Notting Hill Carnival and a half Maraton being held in Ealing made the traffic really bad!
I know the jacket is far too warm for today, but I know I will get a lot of wear out of it come the colder months. A cream silky shell top and cream trousers will dress it up nicely too. In fact, I can think of a few ways to wear this, but today Jeans and a White T-shirt seems to work well. You may have caught a glimpse of the sleeve in this post when I spoke about the Instagram #bloomingsleeves. Have you showed yours yet? I must pop over for a look.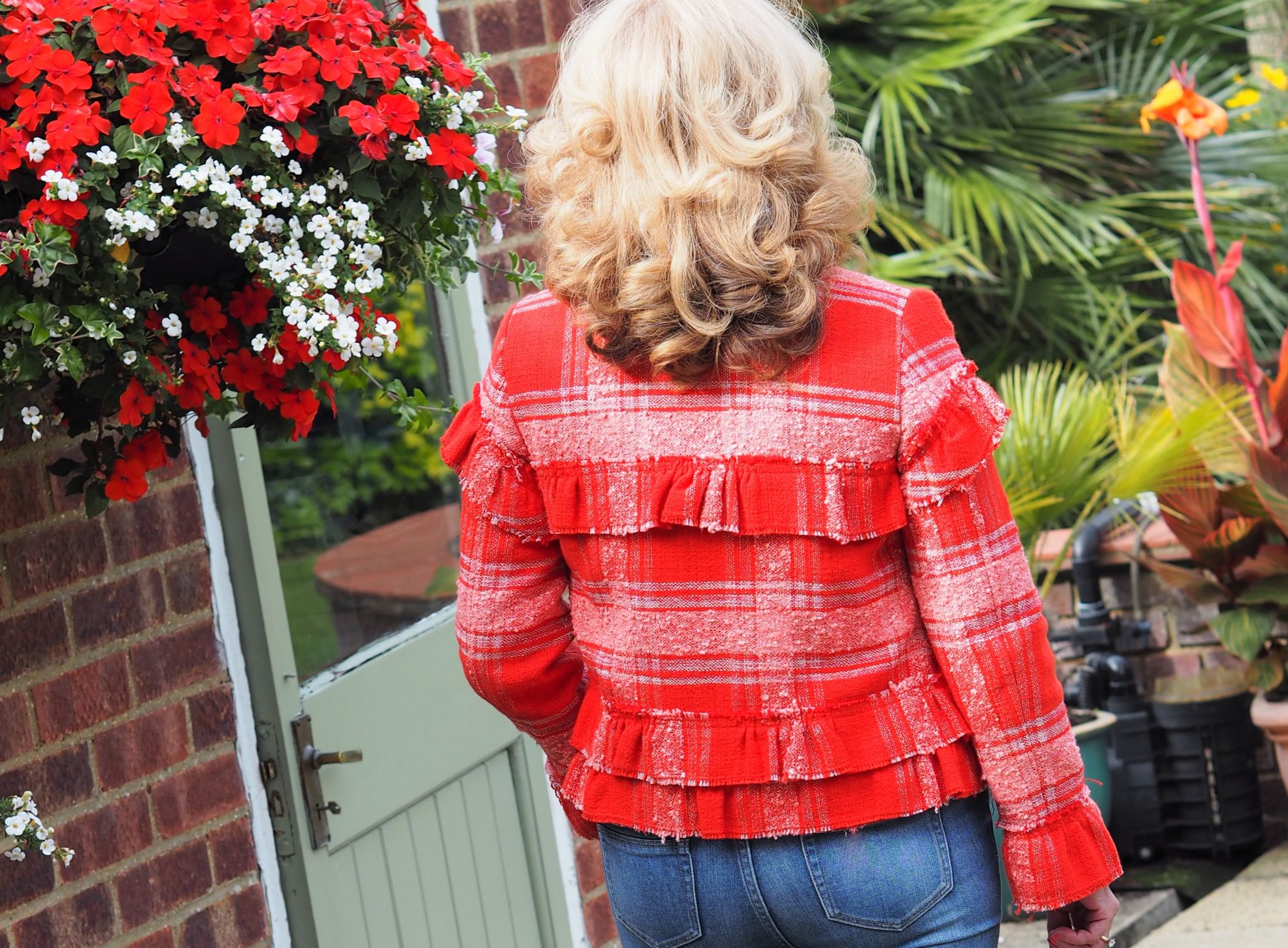 I love how the frill works its way around the jacket. I must say though that the frayed hem does tend to loose a thread every now and then! I just trim them off.
There have been quite a lot of the Tweed material jackets in the shops and I think they are a great transitional item for when it gets colder. I love that they are not plain and adds a bit of spice to a plain outfit. I know this Zara one will be hard to come by, but I have listed three others below.
I want to share with you this great find I spotted the other day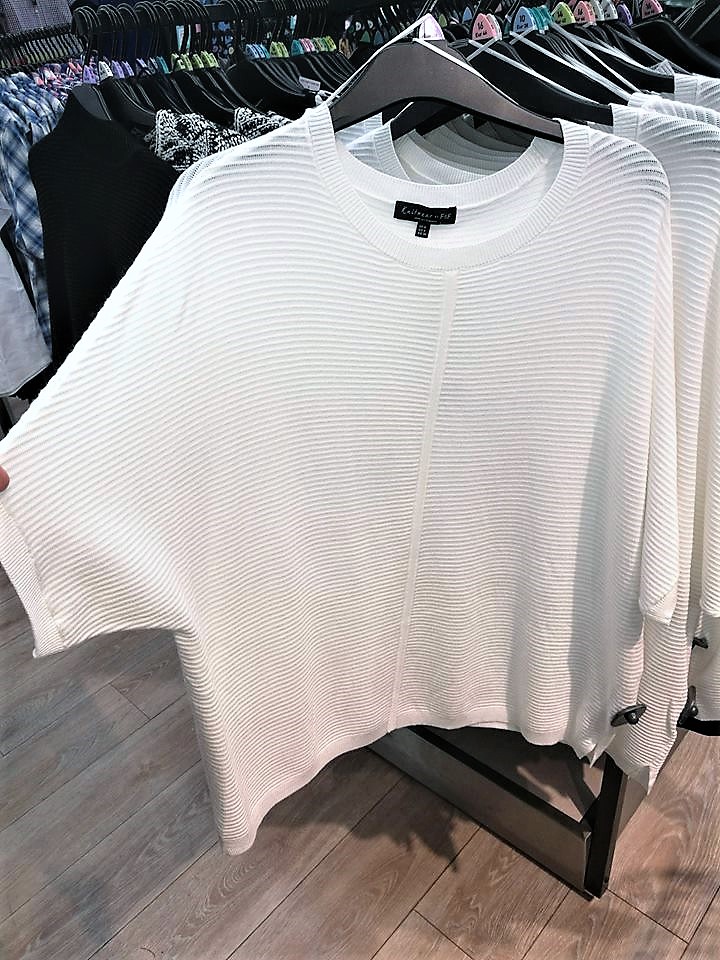 This Batwing sleeved jumper caught my eye in Tescos the other day. It's available in Black, White or Grey here And at £14.00 I thought that was a bargain. Super soft, I think this will work well with jeans or trousers.
When blogger friends meet….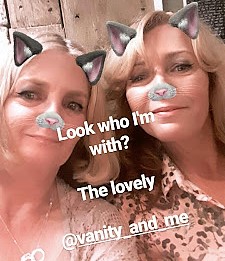 I had a fabulous time with Anna from Mutton Style Years It's so lovely when you get to meet your on line friends IRL and we chatted for a few hours. Anna looked fabulous when she arrived at one of my favourite places "Bills" in Chiswick. Do check out Annas blog. I love her style.
This week's "Ten Under Twenty"
I was scouring on line for ages to find some good bargains this week. A sure sign that we are coming to the end of the sales! Have you started buying your winter wardrobe items yet? Anyway. I will leave you with the bargains that I did find. I'm really liking the patterned skirt at only £15
That's it from me peeps. Time to wear myself out with those grandchildren!
If you would like to catch each post as it's published, please click on the right-hand side for subscriptions. I would love that.
XO Laurie
Subscribe for the latest updates!