Welcome to the Weekend post! I'm wearing my classic striped dress that's so easy to wear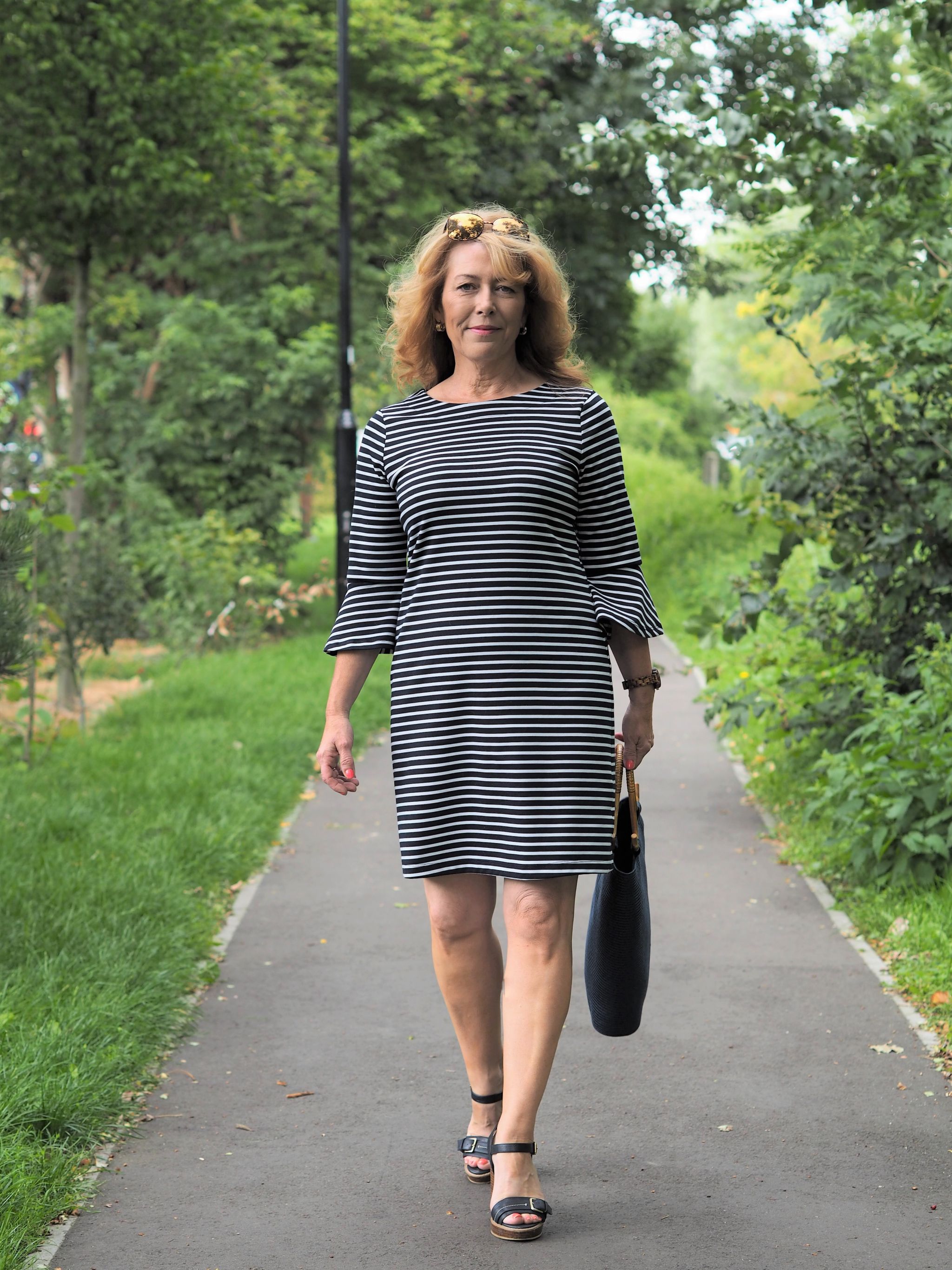 Hands up whos has a least one striped item in their wardrobe?
On thinking about writing this post I started thinking about how many striped items I actually have in my wardrobe and I'm surprised at just how many there are. Funny how things creep up on you like that! I never realised that I was such a fan!
Striped dresses, T-shirts, jumpers and I even have a pair of striped trousers. Great for making those legs appear a little longer than they actually are.
And who doesn't own a Breton striped top or T-shirt? I can think of a handful that I have. How many items can you think of that are in your wardrobe? I've worn my long striped Laura Ashley dress loads this year, and again, it's just not going to go out of date. You can read that post here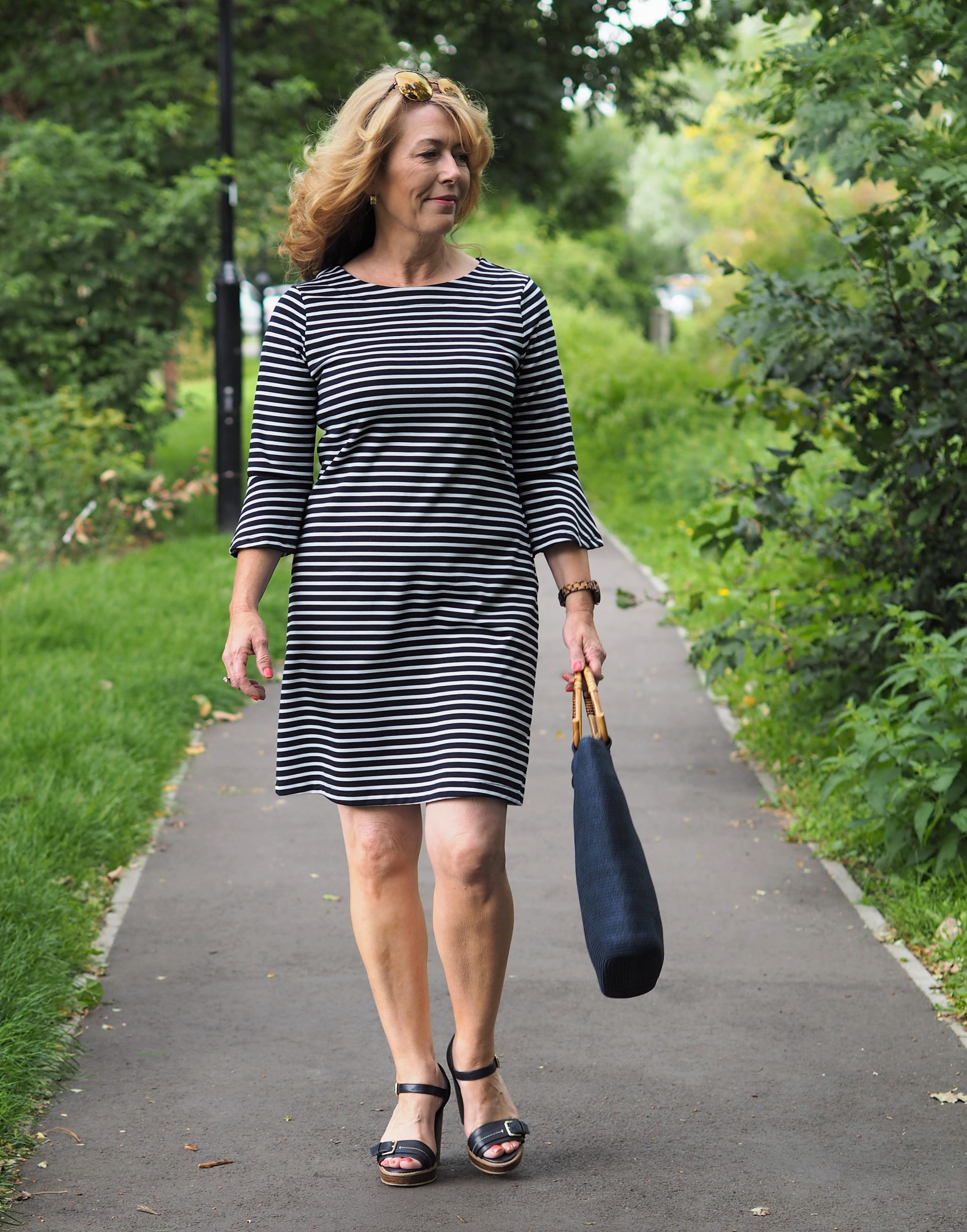 This dress is from next. I'm not sure if it's still available now after looking online. So I've dedicated this weekends "Ten Under Twenty" to striped items this week. So go grab yourself a striped bargain!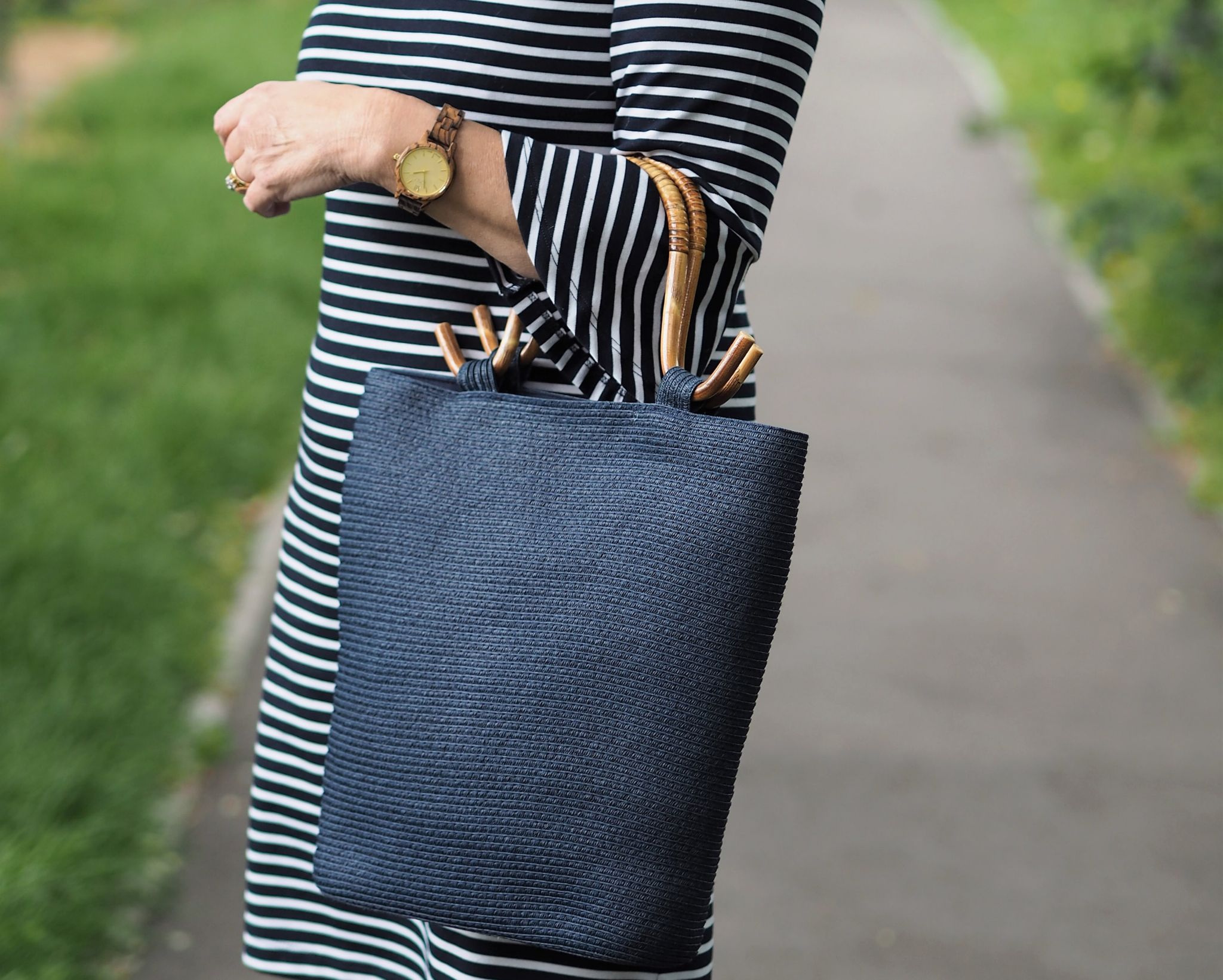 I am loving this new bag though from Eastex. A bargain price at just £25.00 here
I found myself another bargain this week!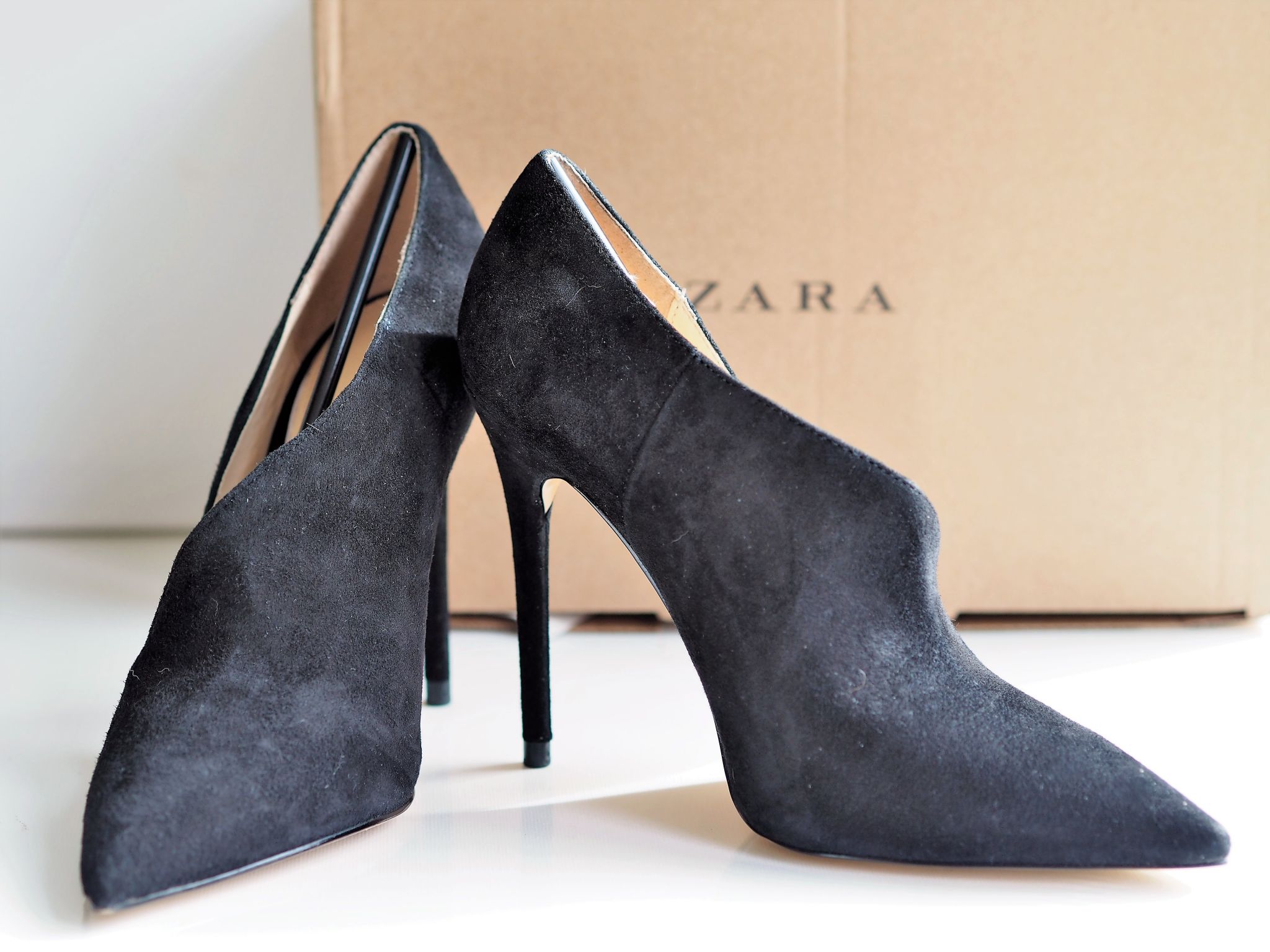 I managed to bag myself these beauties from Zara online in the last remnants of their sale. Catching those last-minute bargains is a godsend. I got these for an incredible £7.99 plus a couple of pounds for postage. I must have just been online at the right time! There are still some items left at bargain prices so get yourself over there!
I'm pleasantly surprised by this special August edition Glossybox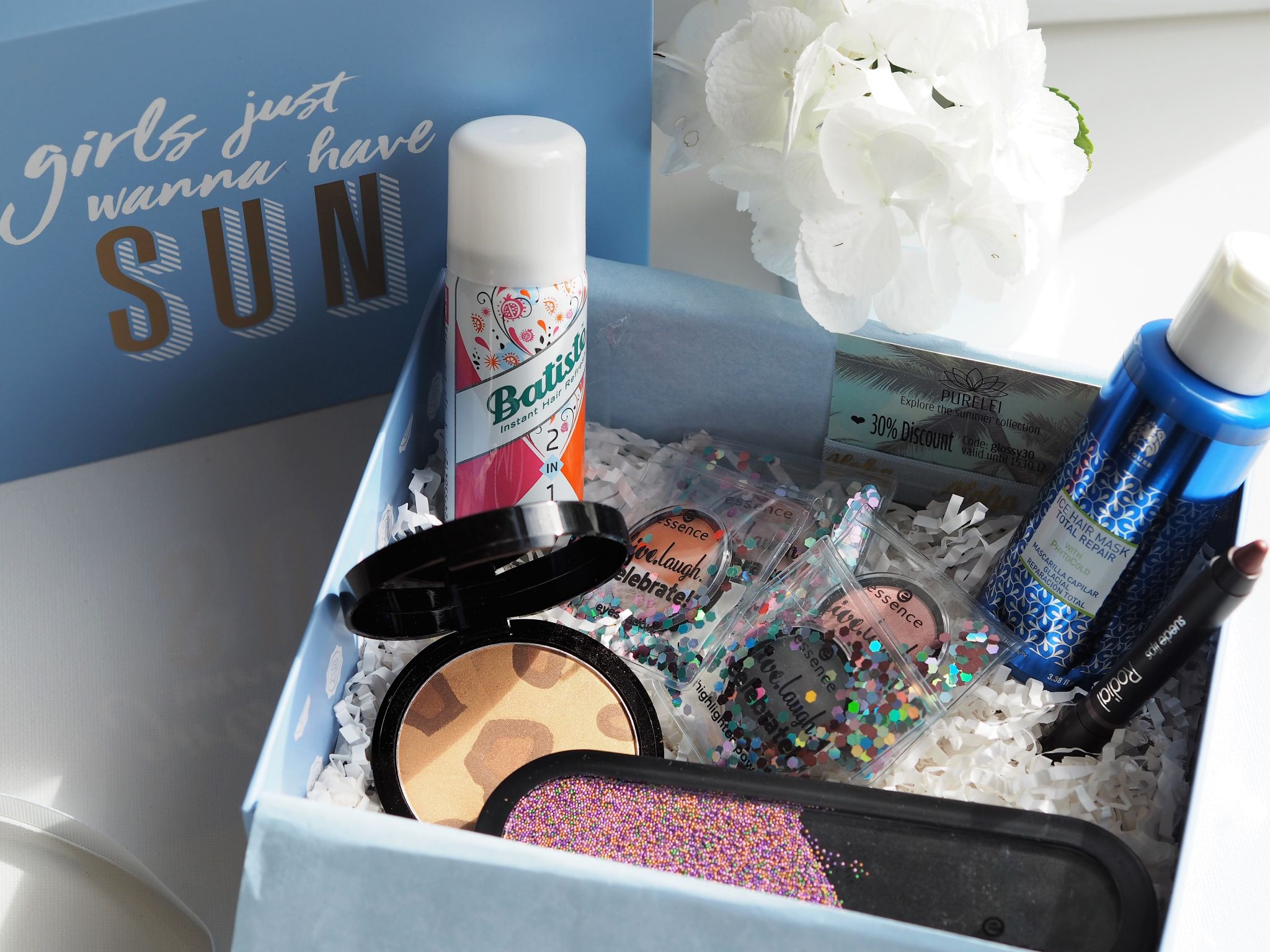 I actually prefer this one to the last one I received. You can read about that here
My favourite items in this box have to be the handy makeup palette that you can create for yourself. These discs are available to buy singularly for a mere £1.50 each at Essence here Handy for travelling.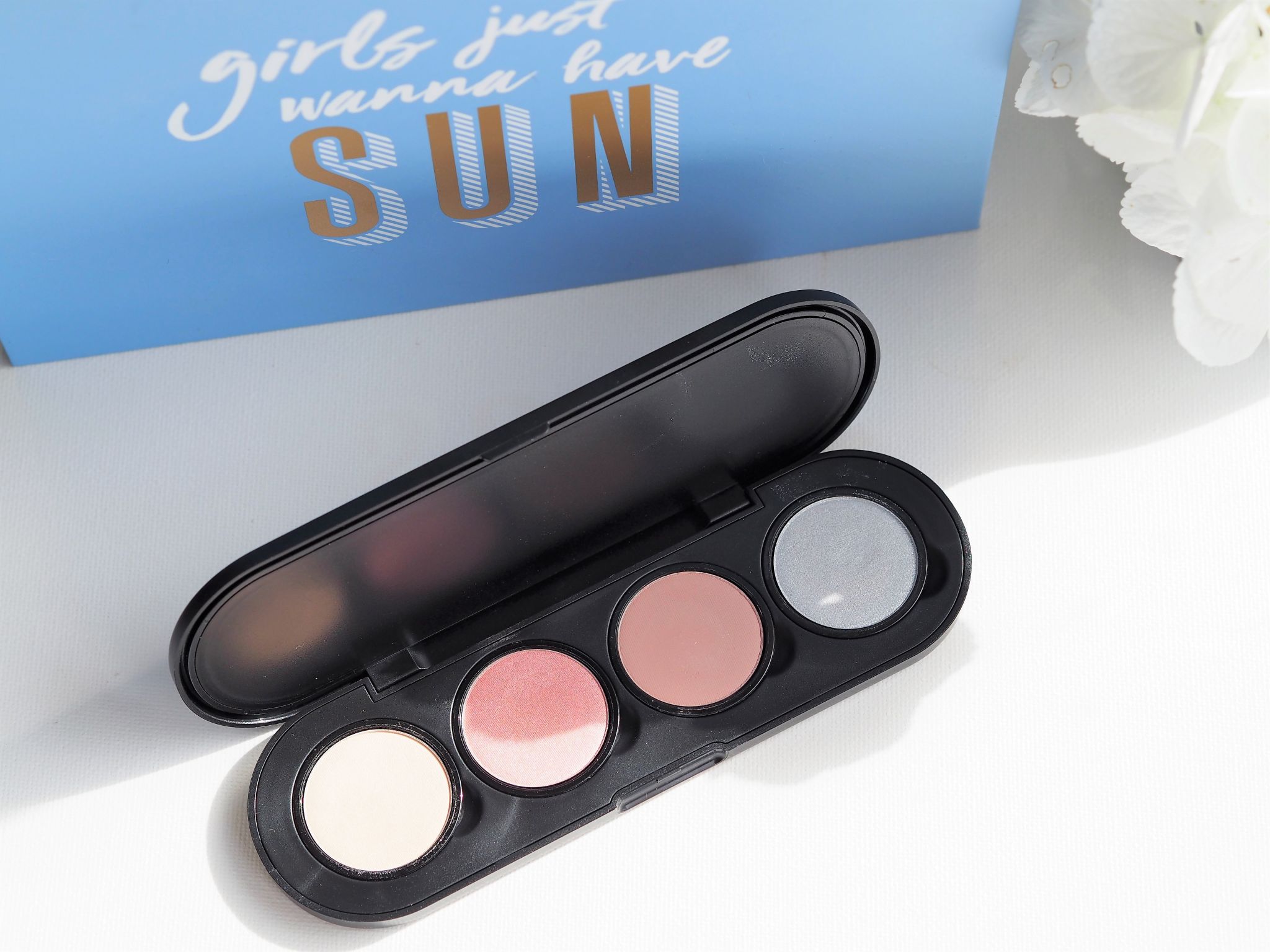 The next item that I really like is the Safari Sun Bronzer. The retail price for this is £16.00 So this more than covers the value of the monthly Glossybox already.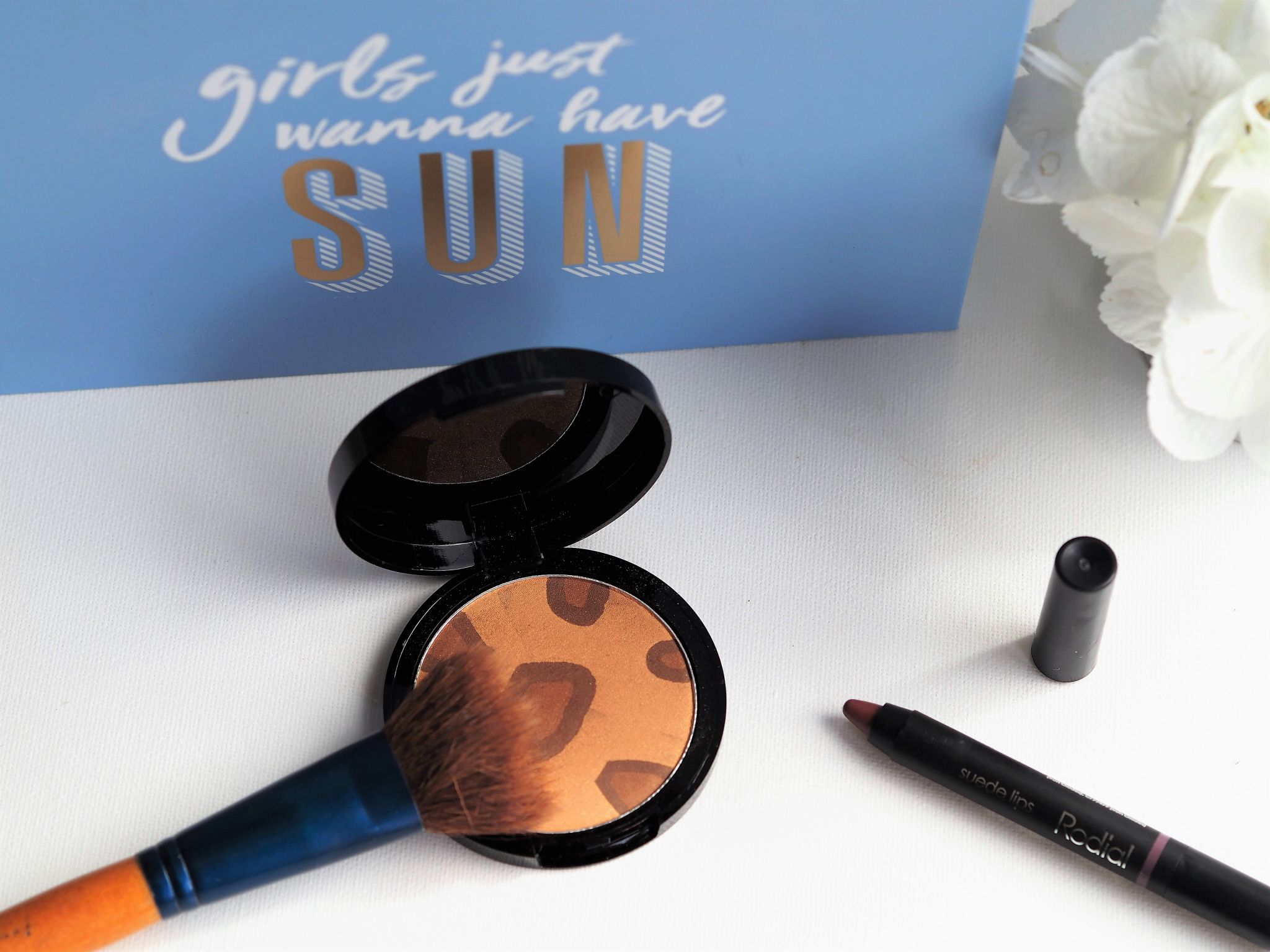 The Rodial lip pencil is a bargain addition to the box, but a little dark for me. That will be gifted to the daughter!
The Total repair hair mask smells amazing. I haven't tried it yet and will let you know what the results are like. The Batiste dry hair shampoo is always handy to have for those in a hurry moments! Plus the little silk wristband is super cute! My favourite Baby-blue colour.
So, all in all, this month's glossy box was full of great surprises
I'm really enjoying unwrapping it all and as I said before, this subscription that you can get with Glossybox is worth every penny and will also make a good present. You can find out more about Glossybox here and the first box is available for just £6.00
That's it from me for this week. Have a great weekend. Fingers crossed that the sun will keep shining! If you want to catch every post, please subscribe by clicking on the box to the right-hand side.
Xo Laurie
Ten Under Twenty
Subscribe for the latest updates!