Hi, Everyone. This month's Five Over Fifty challenge is lace. Who doesn't love lace? Some might say it's a bit scratchy for their skin and some may think it's just too feminine and flouncy. I'm a big fan of lace myself, and I have a few items in my wardrobe.
I'm styling my lace with a masculine/feminine vibe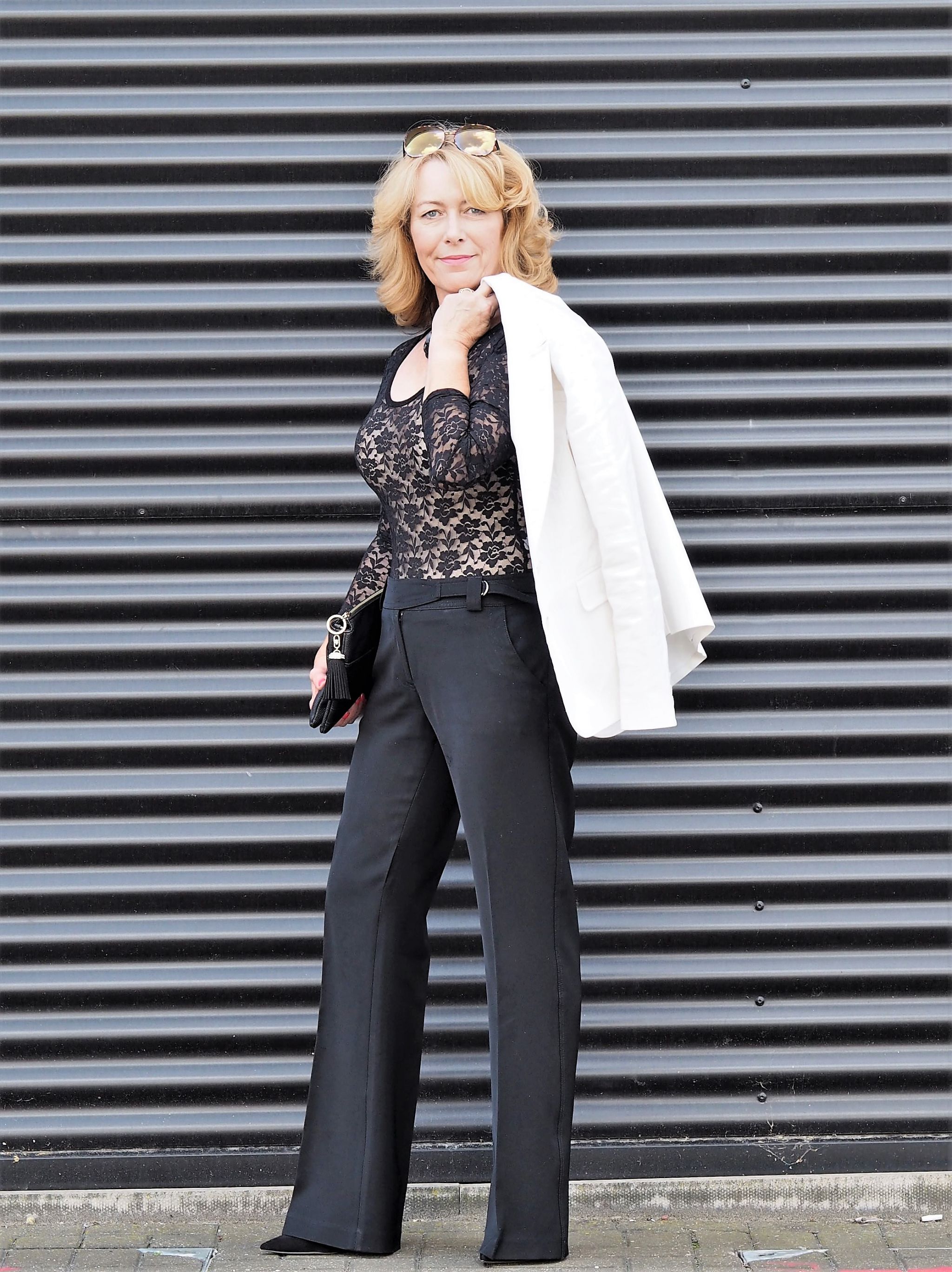 Now. Before you all start thinking what a floosie I am, let me tell you that I am actually wearing something under this lace body! I'm wearing my Shapeez body bra that's nude in colour. It's an absolute godsend for wearing items like this and if you're interested in reading more about this fantastic item you can read about it here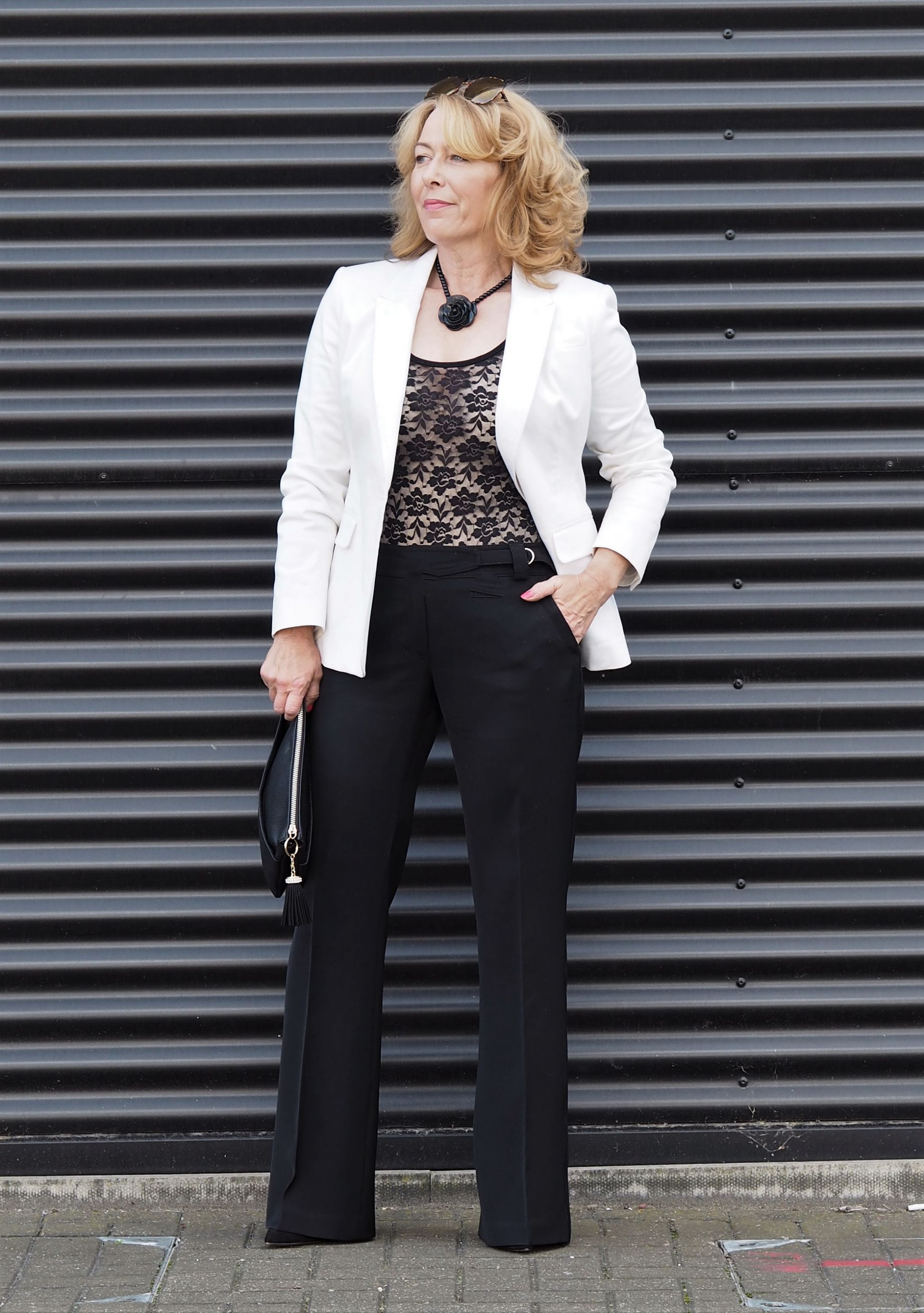 I decided to use this lace body to wear for the challenge and pair it with this new cream blazer. I will tell more about that in a later post. Black trousers, although I did originally have Cream in mind but the two creams just didn't match. I feel like a bit of James Bond fan, but I do like the masculine/feminine vibe that goes along with the look.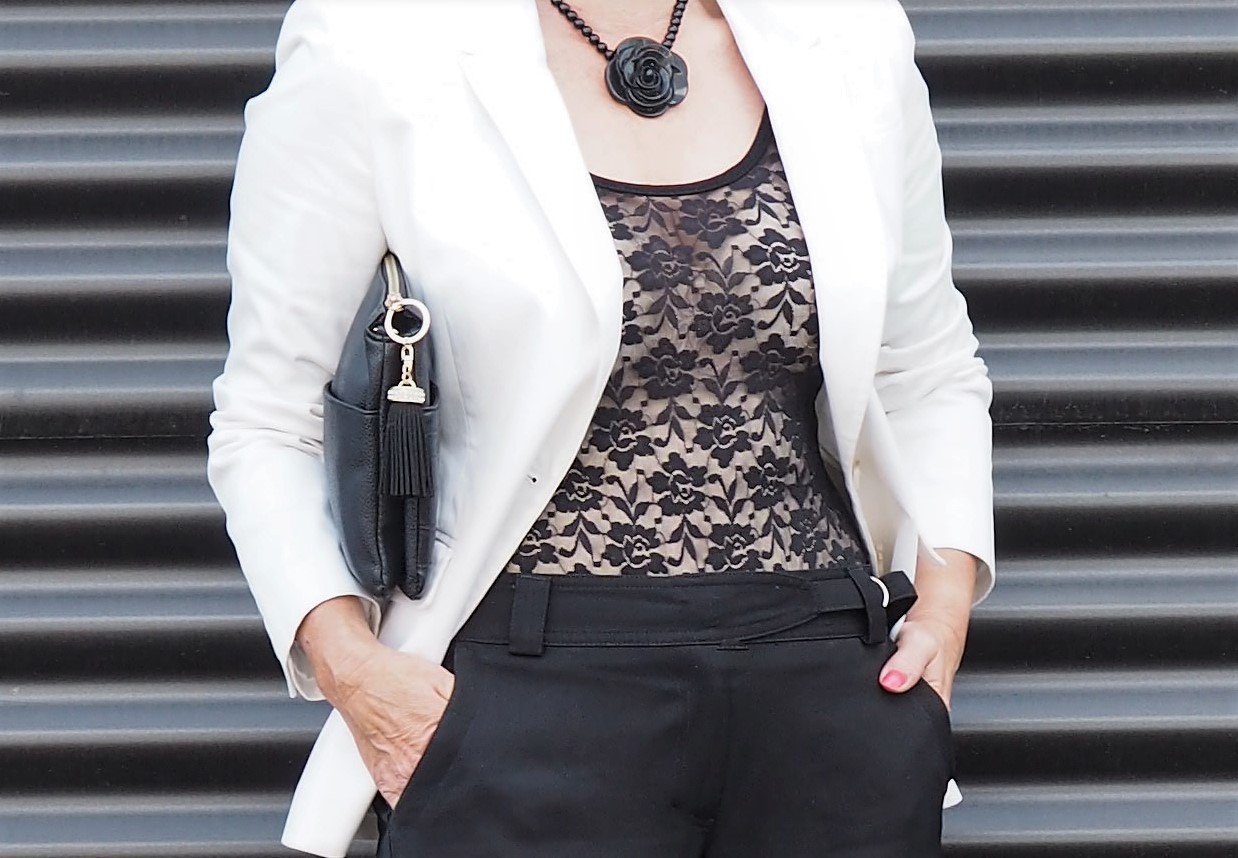 The accessories that I've paired the outfit with are a black clutch and this Chanel look a like necklace that I found in a charity shop years ago. I normally steer well clear of Black, a colour that no longer pairs well with me, but the cream Blazer lends a helping hand softening the look.

Anyway, that's enough from me. Let's see what the rest of our group are wearing for the challenge.

A big welcome to our new member. Hilda.
Hilda is wearing this Gorgeous lace dress from L.K. Bennett. Read more about her challenge here
Gail from "Is This Mutton"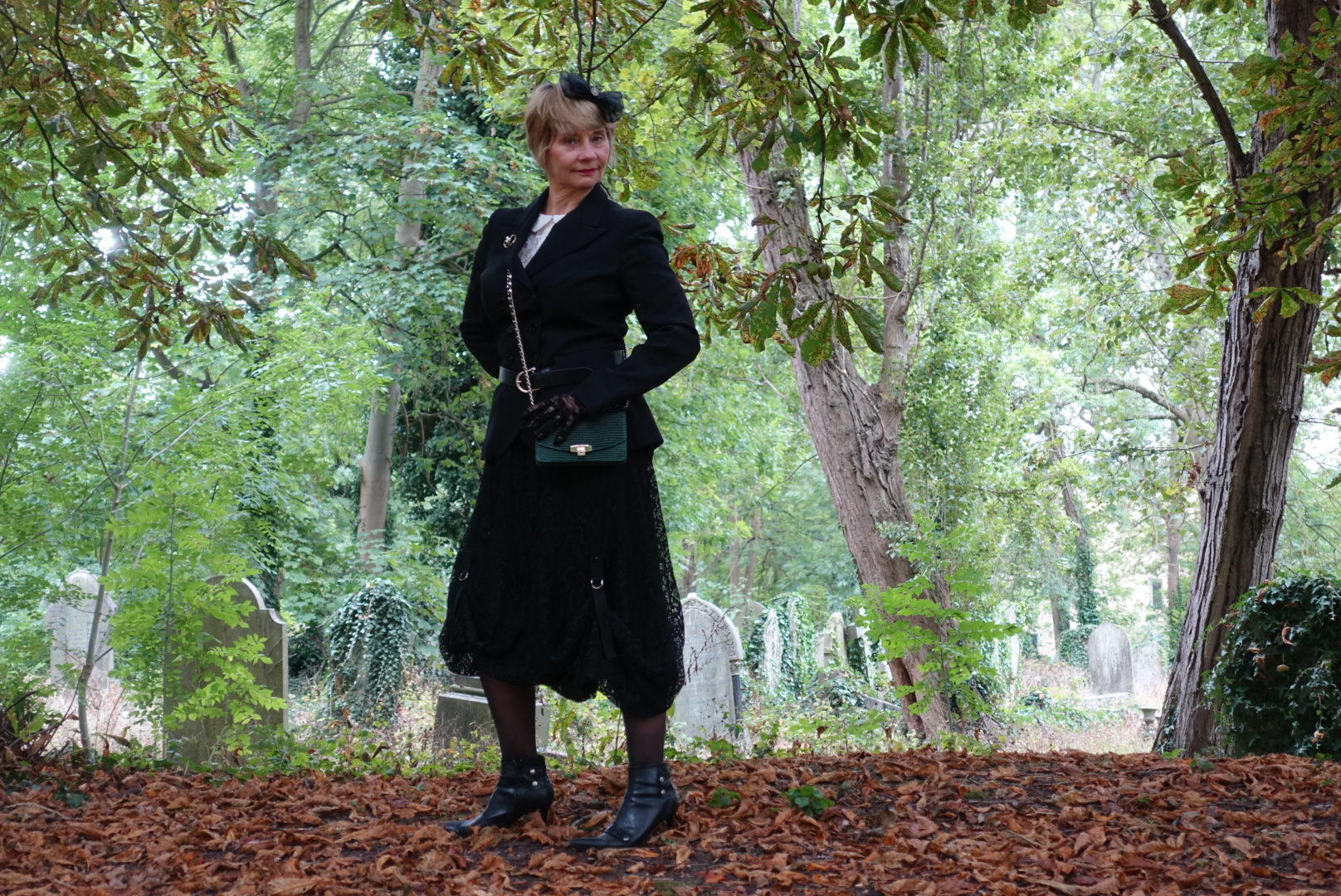 Gail is wearing a Lace skirt and has finished the look with Lace gloves and very lucky to be able to wear Black so well. You can read about Gails challenge here
Jacqui from "MummaBstylish"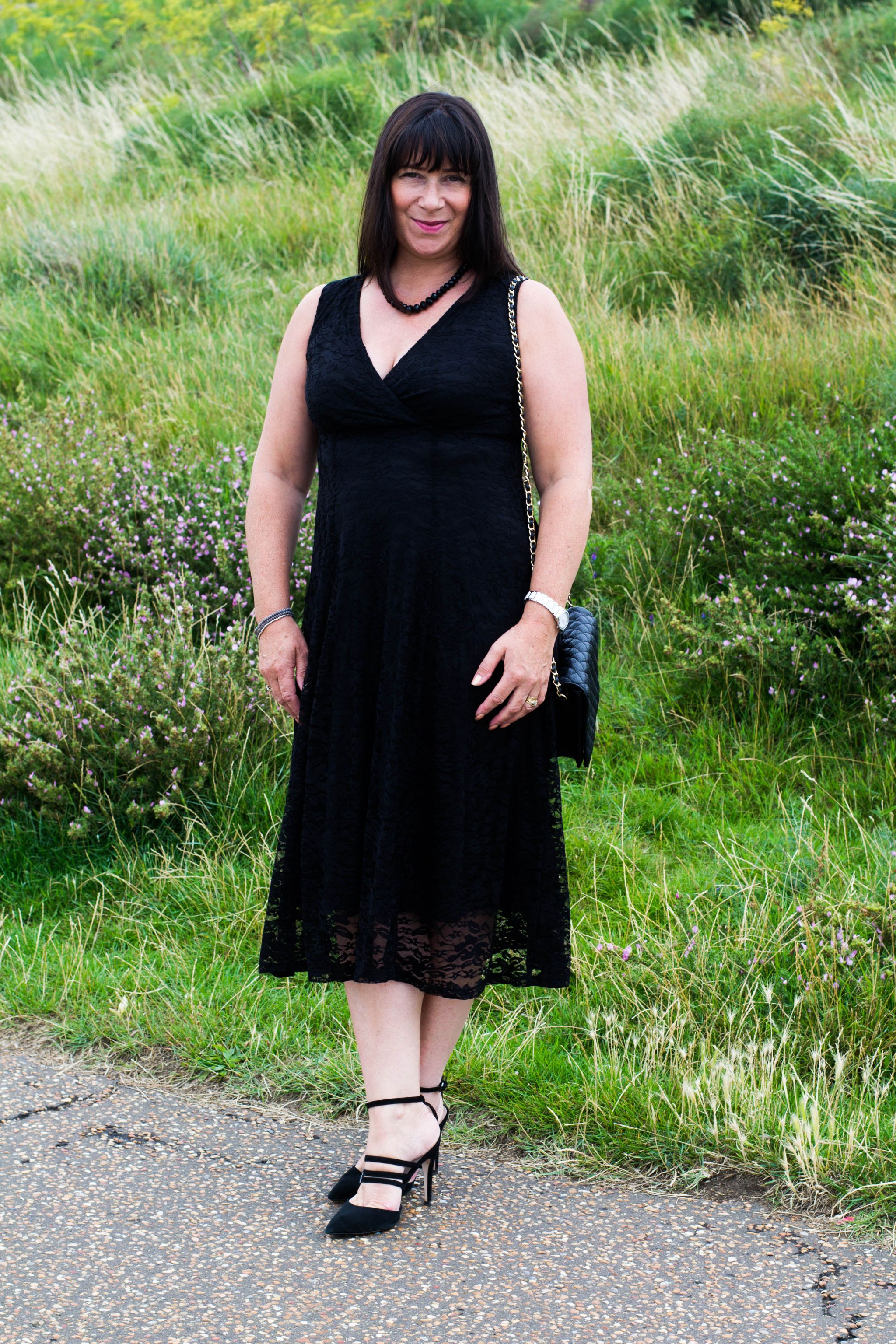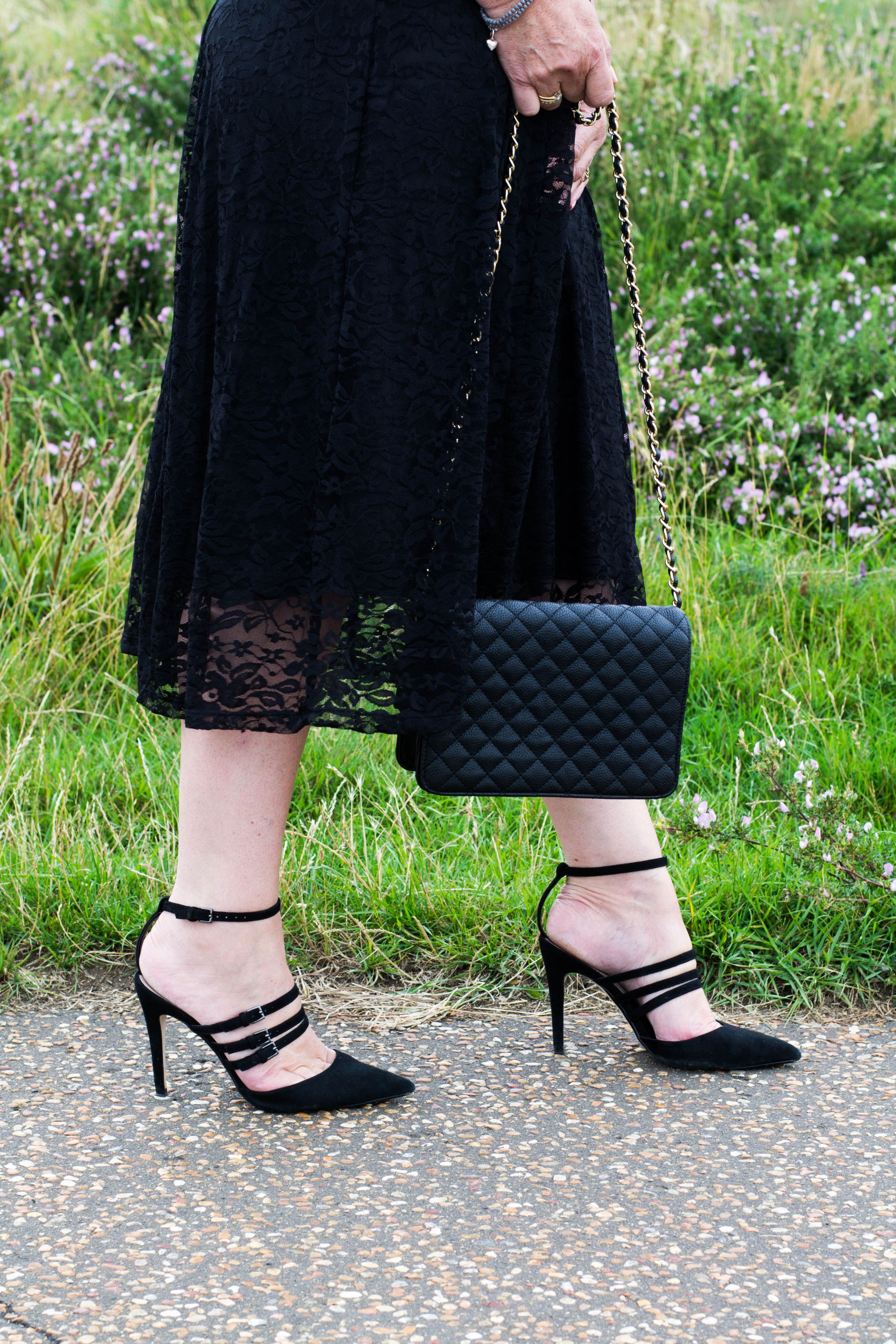 Love those Zara Heels!
It's actually Jacqui's challenge this month and Jacqui is wearing a very flattering classic Black Lace dress. You can read about Jacqui's challenge here
Anna from "Anna's Island Style"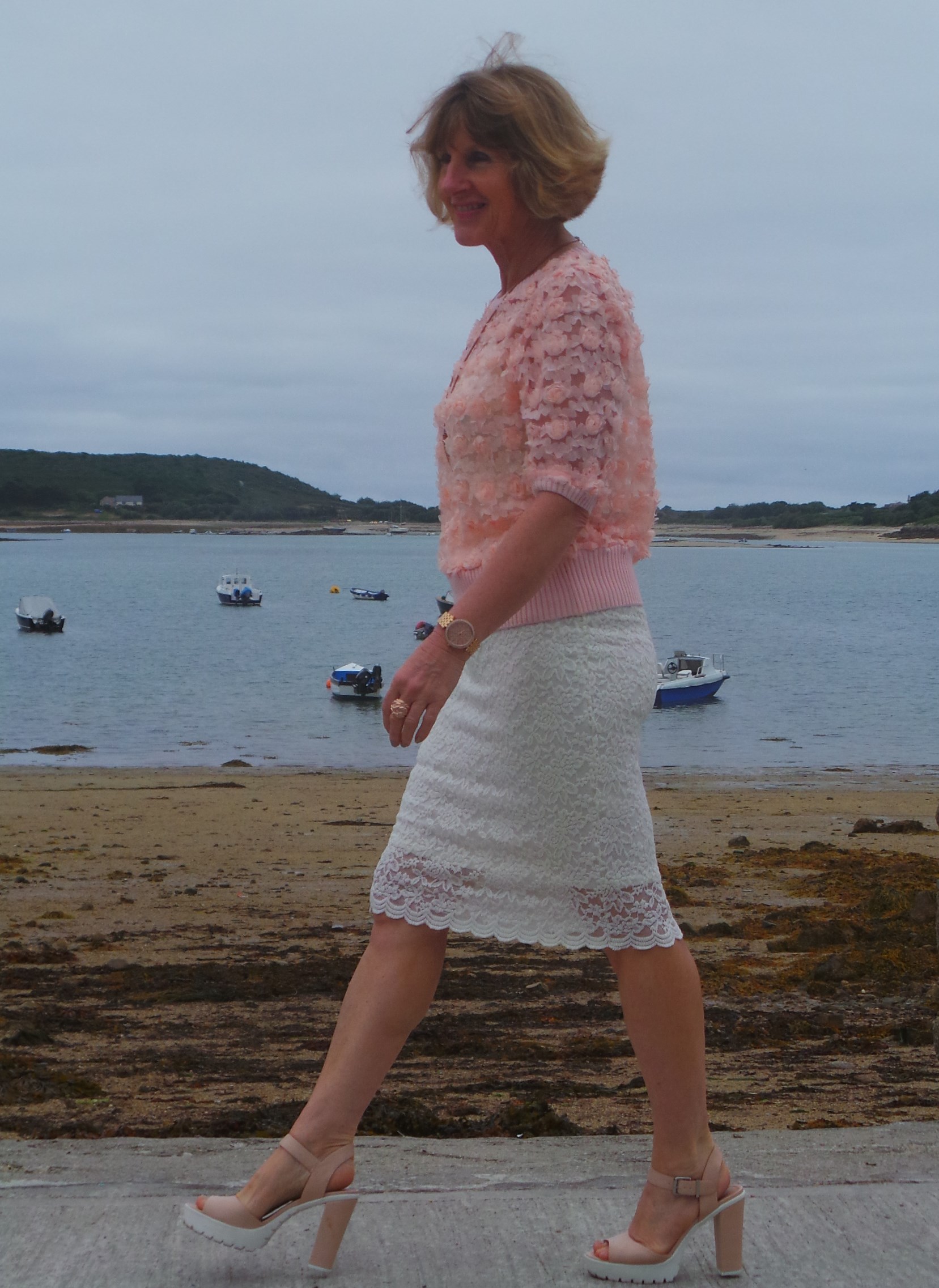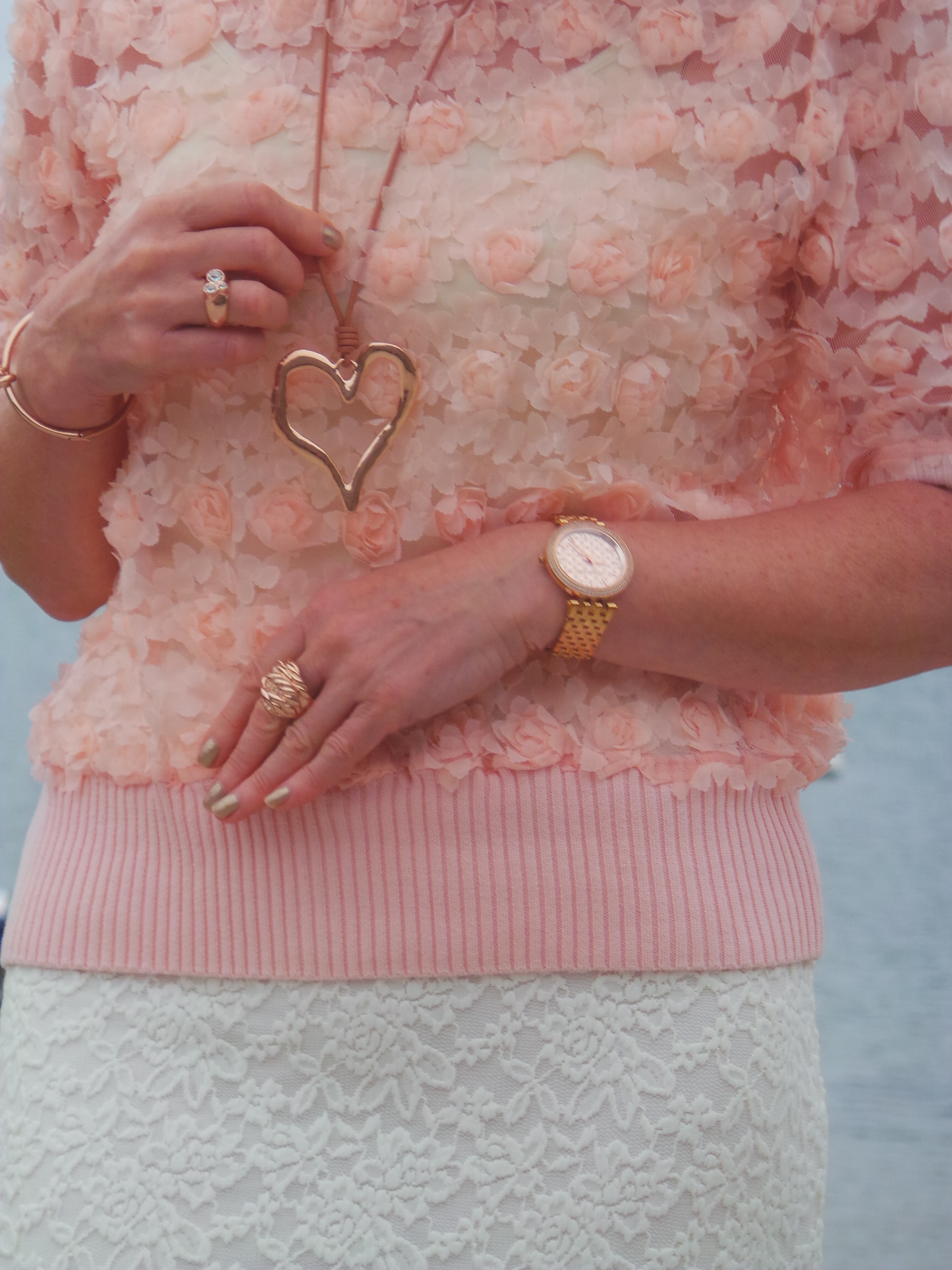 Anna is wearing this beautiful lacey top and skirt and as always is looking elegant and feminine here. I want those sandals! Read more about Anna's challenge here
____________________
me about your favourite lace numbers that you have in your wardrobe. Do you wear lace often? or is it not your cup of tea?
Oh, and before I go, don't forget the new link up that's starting on Thursday. It will start in the morning and I hope you can join Ashley and myself. Don't miss a post, click on the subscribe to the left! That would make me really happy.
XO Laurie
Subscribe for the latest updates!