What's happened to our weather? It was still hot this time last year! I'm featuring my last summer post with Roman Originals.
Hi Everyone. Welcome to a new week. A wet and windy one at that! I shot the photos for this Roman Originals outfit less than two weeks ago and the weather was boiling hot and gorgeous. Summer has come to an abrupt halt and I think it's time to do that wardrobe swap for more suitable attire.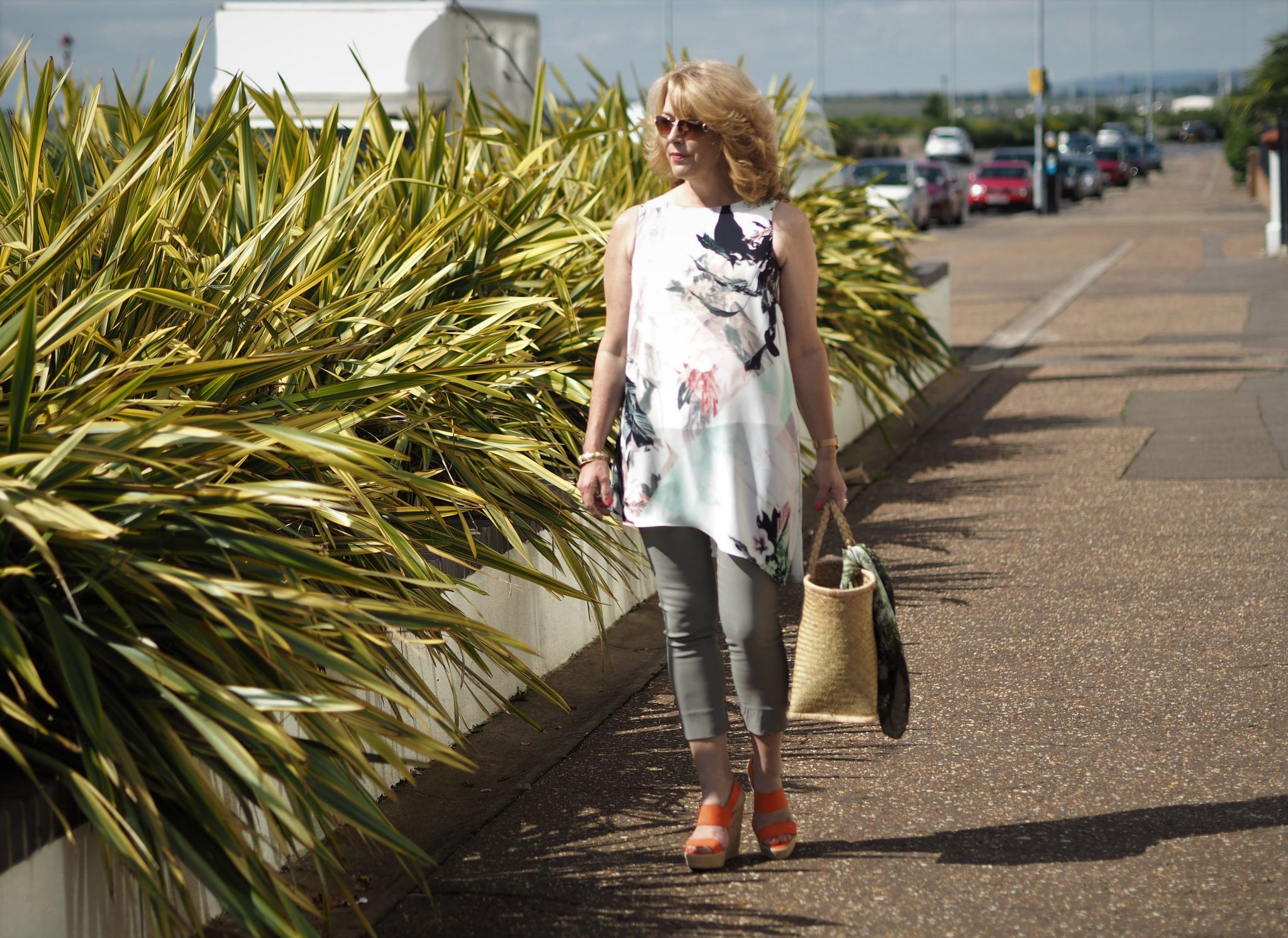 These photos were taken on Southend Seafront. Out with the daughter for a stroll with the Grandchildren. Look how beautiful the weather was!
This is a more casual outfit compared to that gorgeous maxi dress that I wore for the last Roman Originals shoot. If you missed it, take a look at my post for my favorite dress of the summer here
I wanted to show you that Roman Originals have some fantastic separates that are wearable for day to day wear and not a shop to visit just for dressing up.
These three-quarter trousers will be great with knee high boots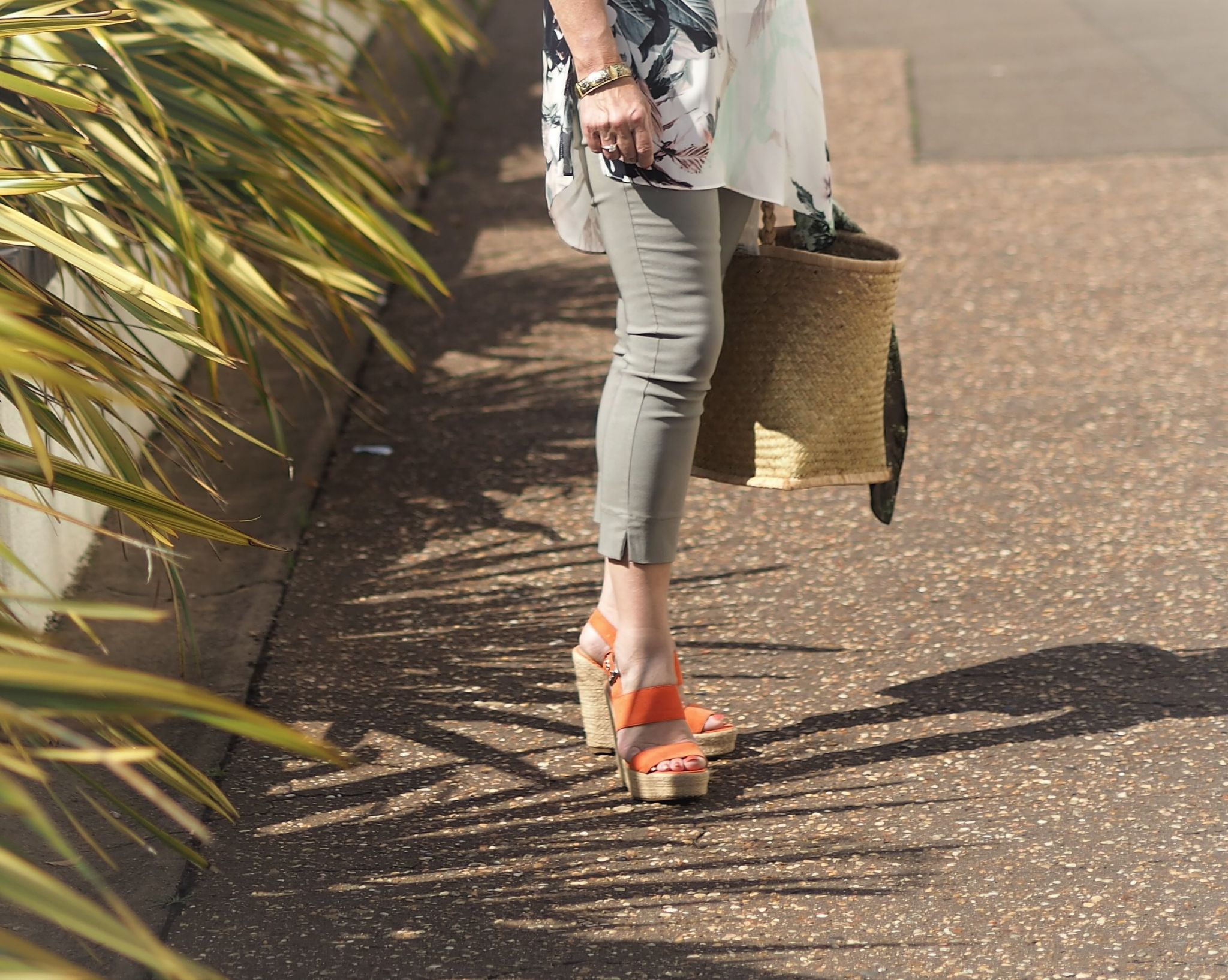 I don't normally wear cropped trousers because my legs are short, but these 3/4 trousers caught my eye. Plenty of stretch, like cotton jeggings just a little shorter. I will wear these with my knee length boots in the colder months. They feel really good on and they really hug you in nicely. They are available in lots of other colors here and at only £20.00 I'm tempted to get the Navy and Stone.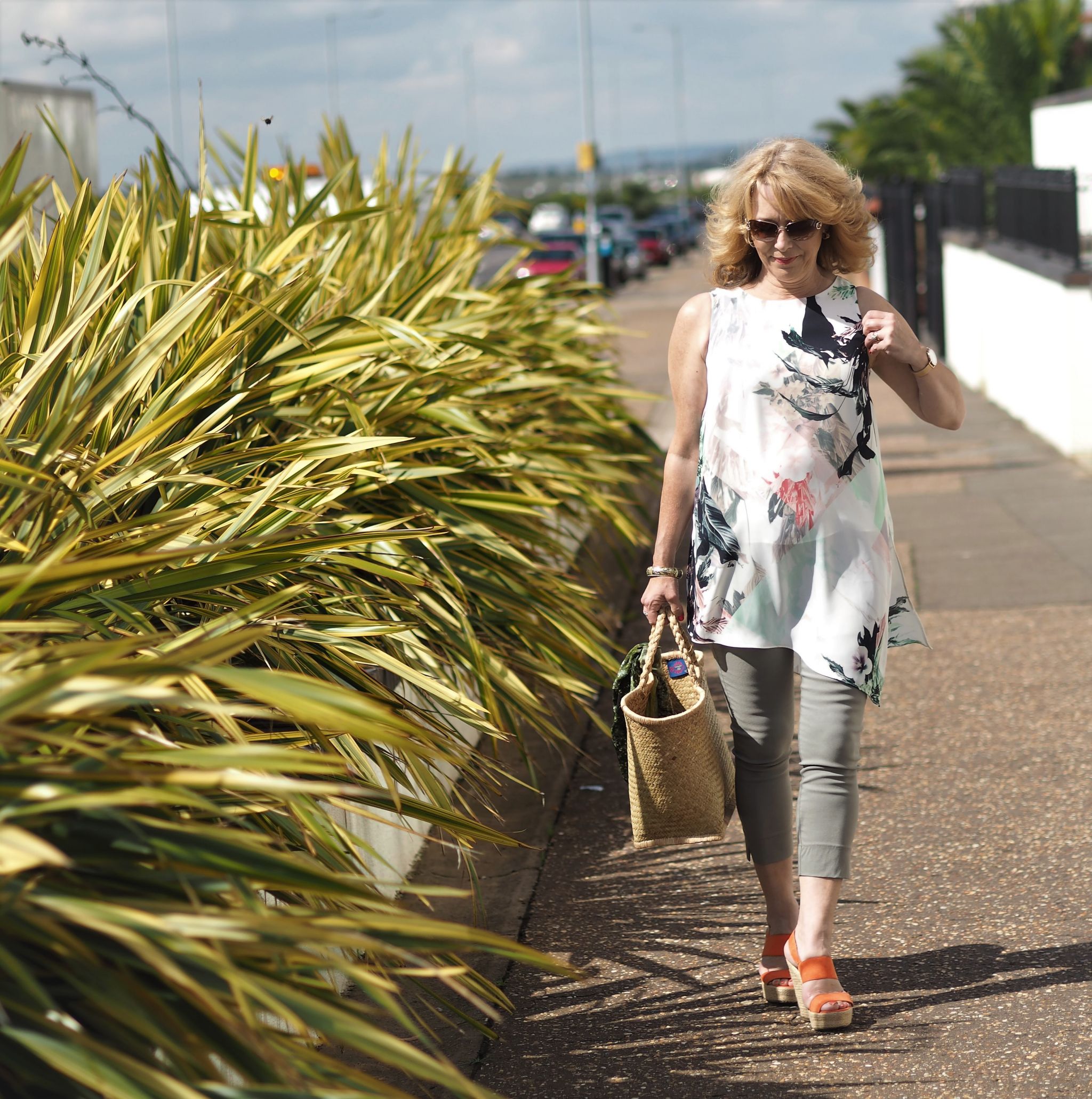 I paired the outfit with my Orange wedge sandals to contrast with the splash of Orange in the floaty top, my straw bag full of stuff to keep the kids amused. I forget how much stuff you need to have with you for a couple of hours out with the kids!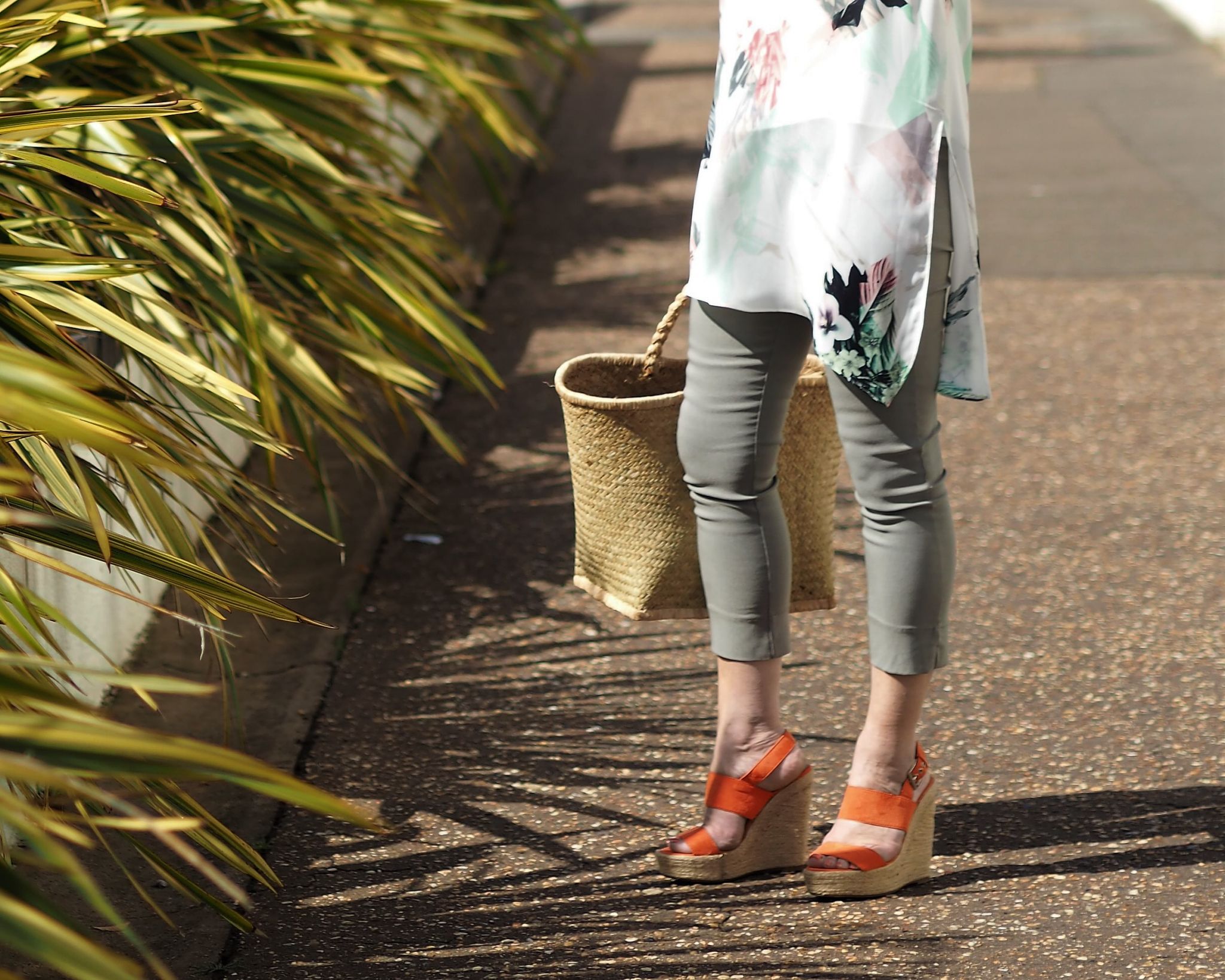 The asymmetrical top can also be tied and worn folded over as a shorter top for a different look. It's available here and if you don't like all your arms on show I just spotted this one available, which I think I prefer! This one that I'm wearing is like a double layer of chiffon. I do love a floaty top!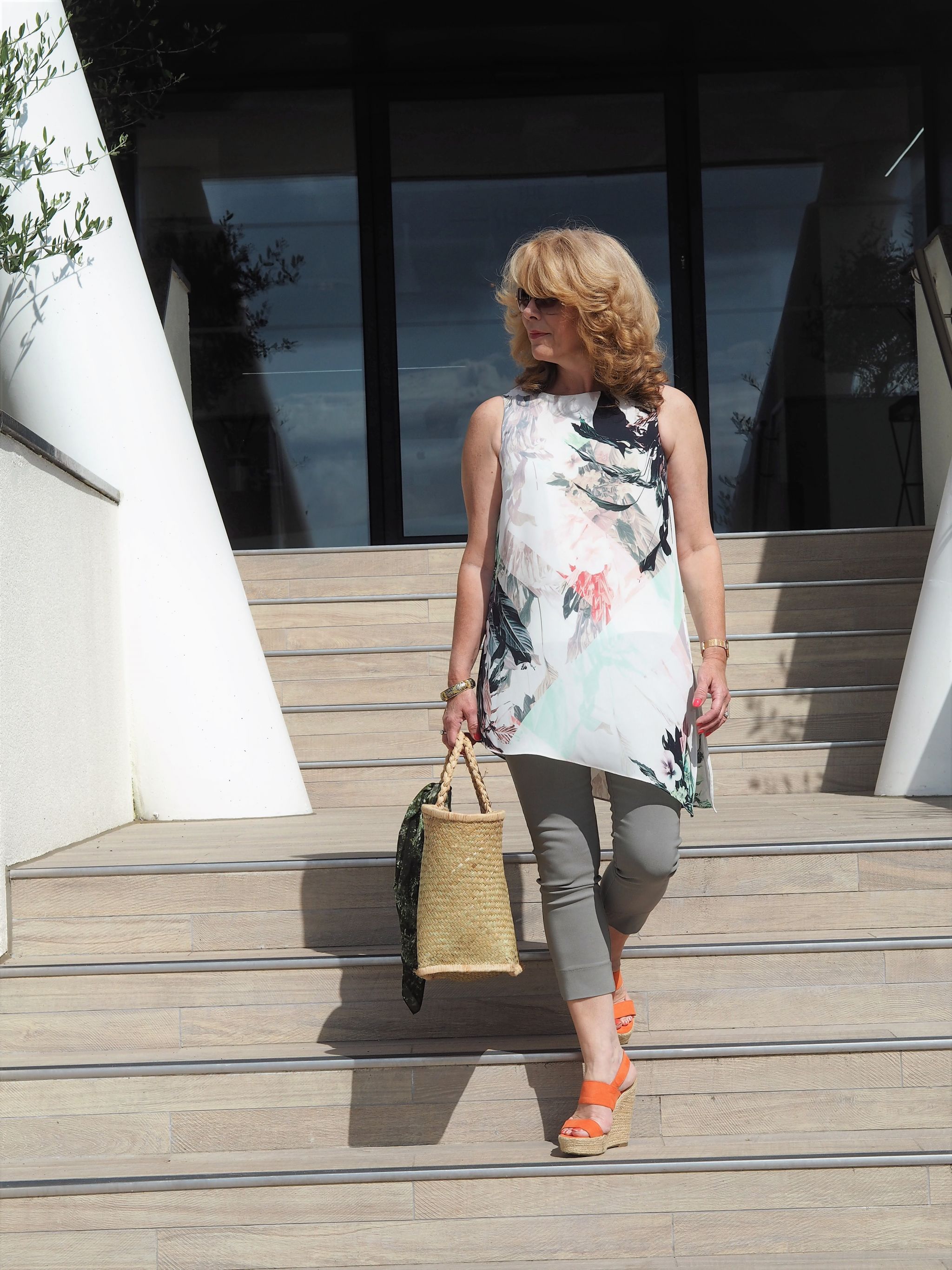 I was dubious about wearing a long top with shorter trousers but I think they paired well together.
Don't forget there's a 10% discount for your first order!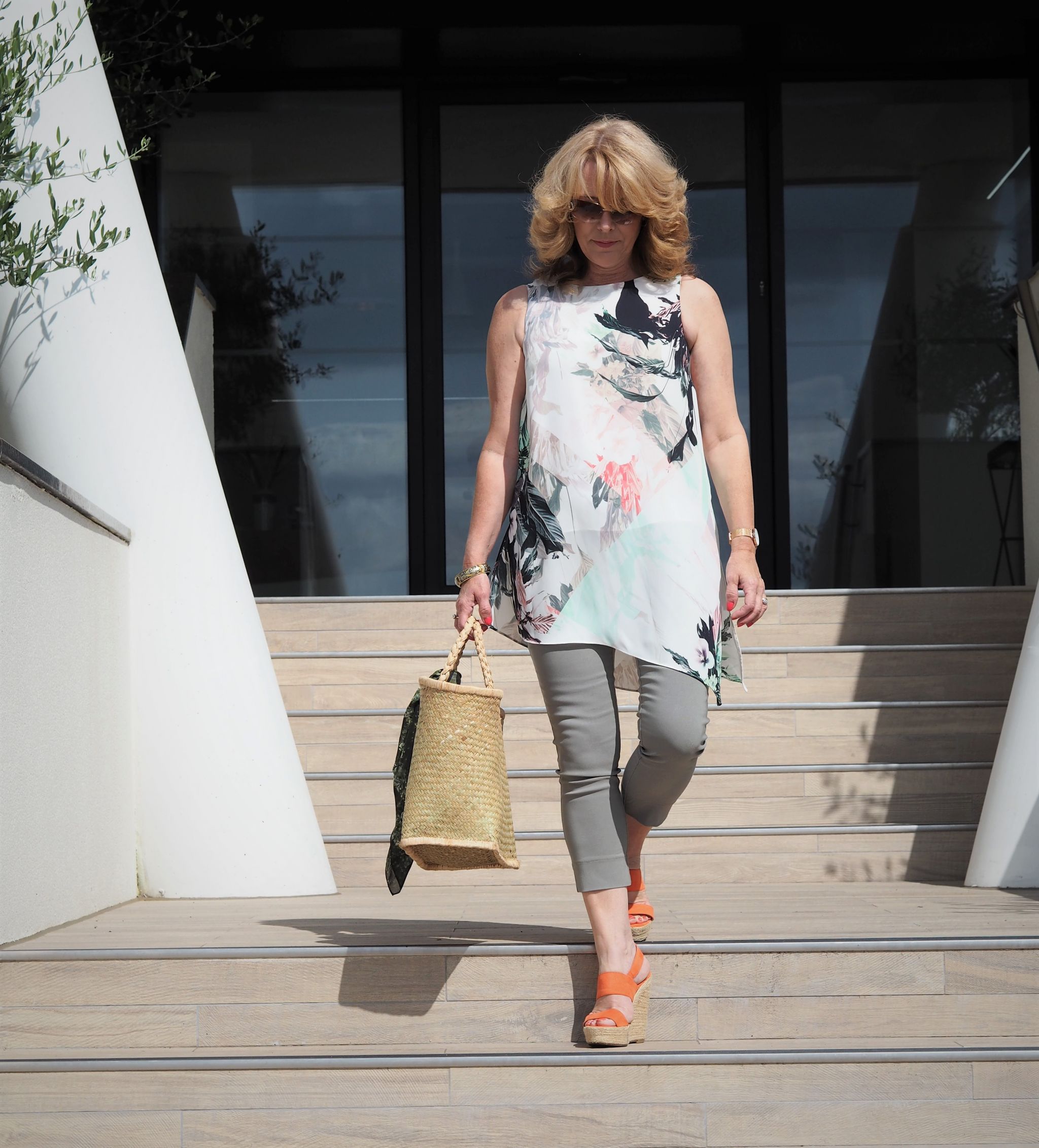 I don't want summer to end! Which season do you prefer? For me, it's longer days and the sun, although I do think Autumn/Winter dressing is more glamorous, especially around the Christmas season.
Don't forget, as I said in the last post for Roman Originals, there is a code for 10% off for reader orders. Take a look at their gorgeous new collection here Enter the code FIRST10 at the checkout for your 10% off.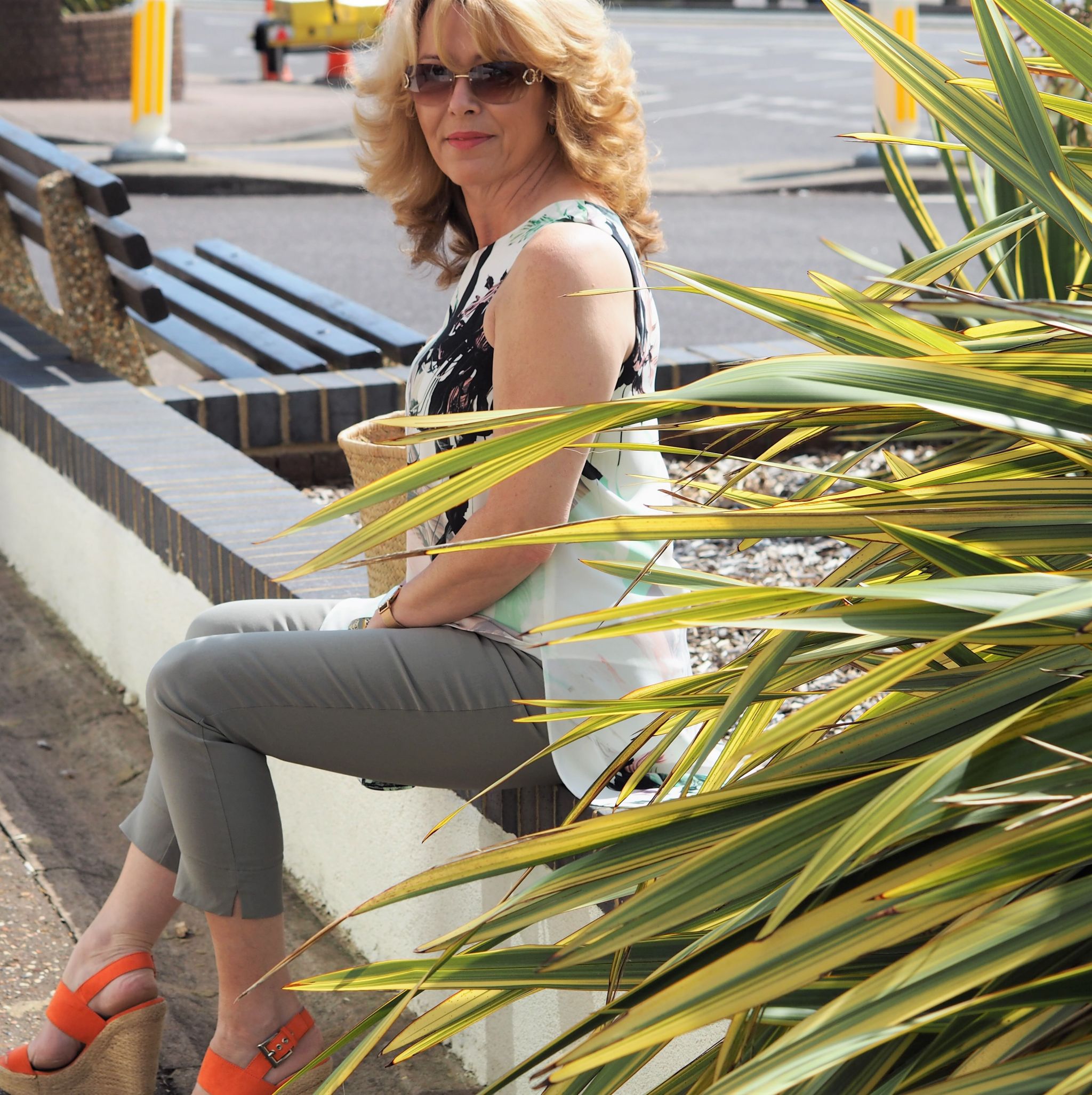 That's it from me, I will be showing some fantastic new makeup and sharing some application tips on Wednesday, so do pop by for that.
Top Co/Roman Originals
Cropped Trousers Co/Roman Originals
Orange Wedge Sandals similar here
Straw Bag Similar Here
XO Laurie
Subscribe for the latest updates!