Look Fabulous Forever!
I'm so pleased to be sharing with you today a brand I love called Look Fabulous Forever. Not only is this a fantastic makeup brand, there is a whole social site going on at the Look Fabulous Forever website. Plus I'm leaving a link to my first ever video!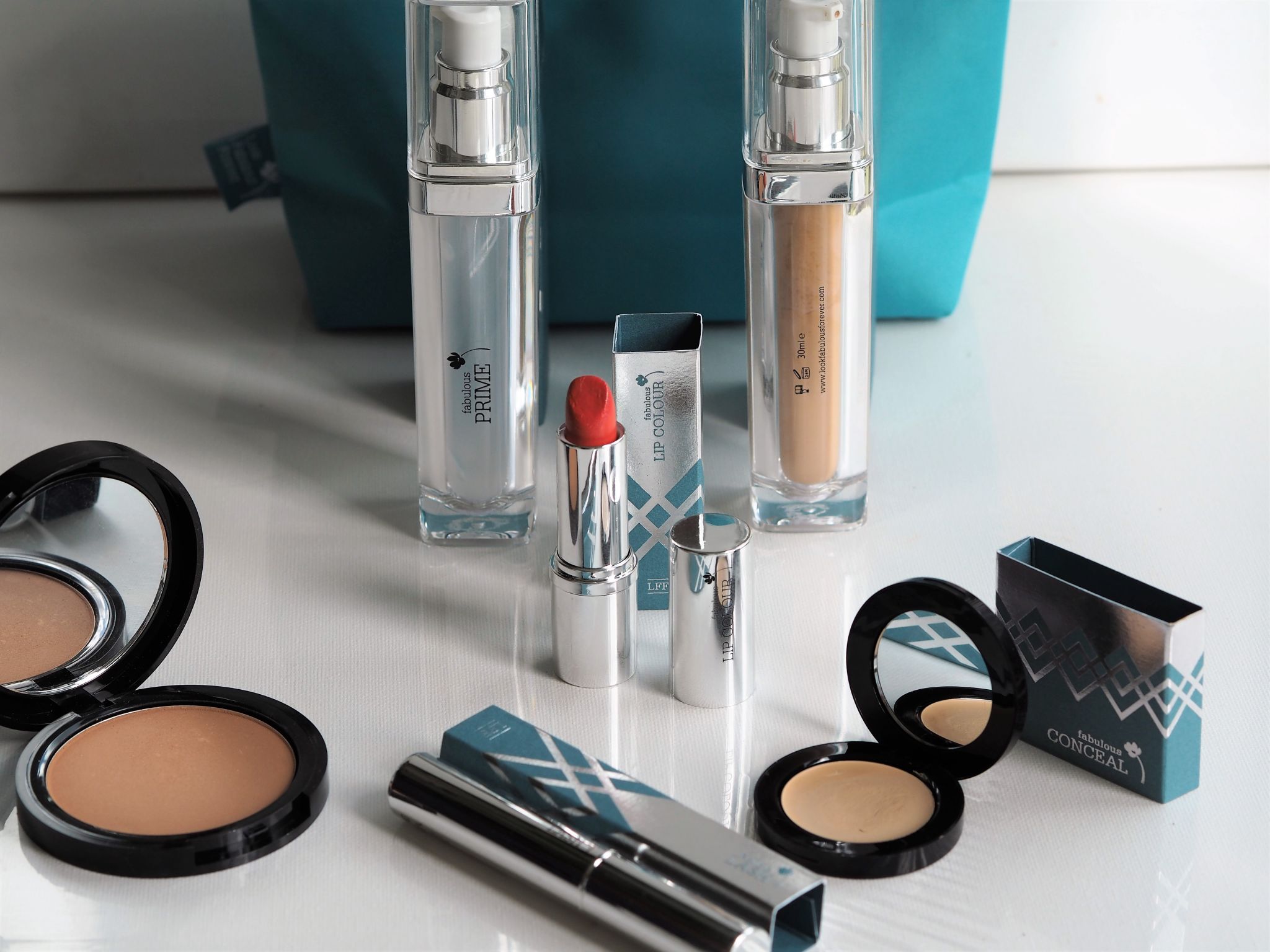 The Look Fabulous Forever Range Of Makeup Is Created For The Mature Woman
I have been gifted with a whole host of goodies to share my thoughts about with you, plus after you can read my question and, answers from Tricia Cusden the founder of Look Fabulous Forever.
Tricia started this business when she realized that there are just not enough products out there that cater for us, mature women. Tricia has been featured on BBC Breakfast and all the top newspapers in the UK plus the Huffington Post. For me her fame doesn't just come from the makeup that Tricia sells, it's the advice that she supplies and how uplifting and interesting her website is that has grown huge thanks to her understanding and advice to women who can't get that advice they require at the beauty counter that does it for me. So many interesting videos to watch full of tips that can help women feel better about themselves with the knowledge provided.
Let's take a look at the makeup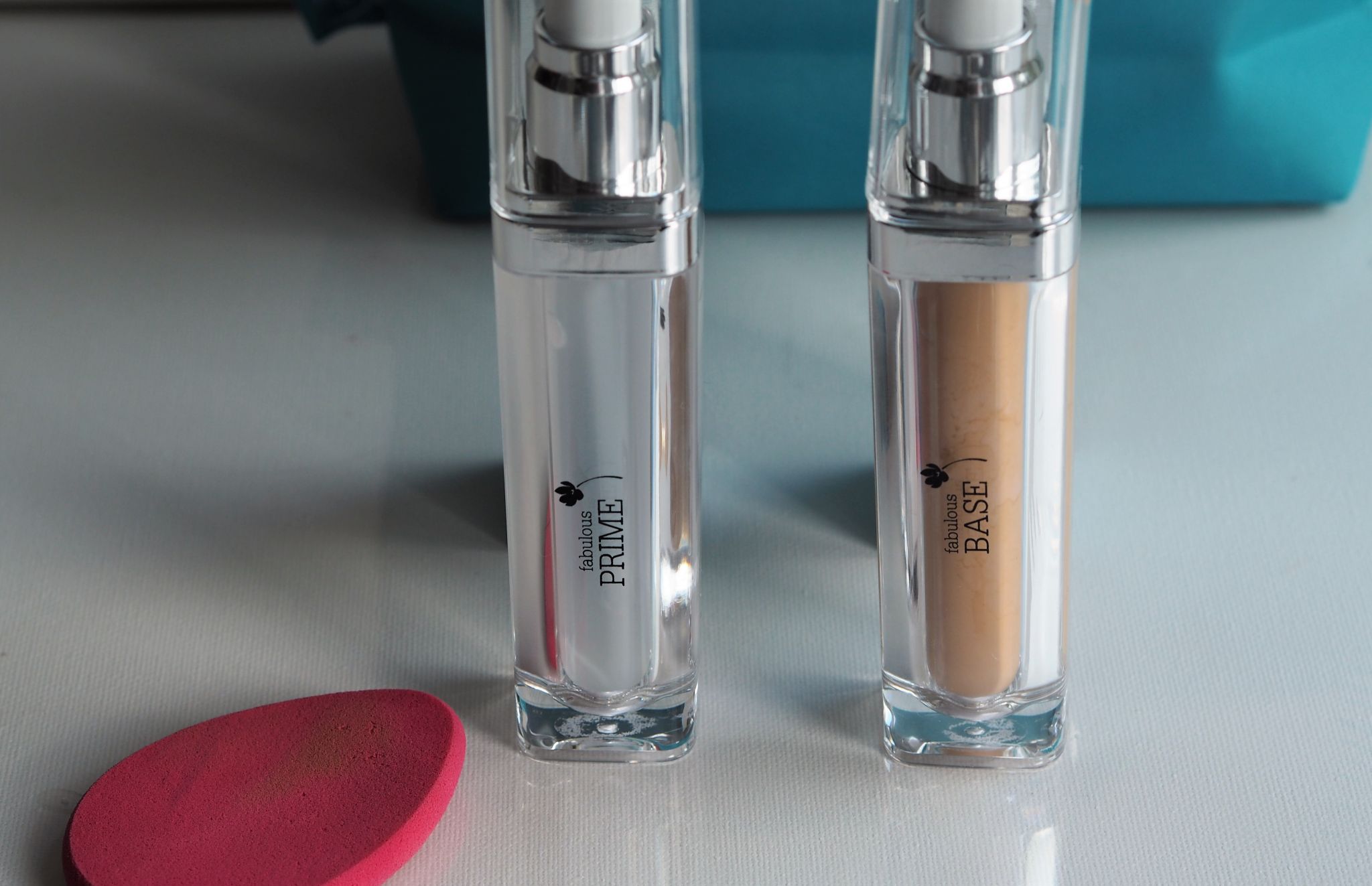 Fabulous Prime
The Fabulous Base feels like a silicone shield. It's very easy to apply (I'm using two pumps) And this is applied to your face, it helps to make a smoother canvas to apply your foundation. Now I have tried far more expensive versions of this and for the money £21.50 it's a winner. In fact, I've just looked at the website and it's out of stock! That's how popular it is!
Fabulous Base
This is as light as a feather on and that's why it's so good for the more mature skin. Anything that's too heavy will sink into those lines and accentuate them more. This sits really nicely on my skin after using the base. I'm using the shade 02 Light/Medium and I could have used 03 too. I prefer to be lighter than too dark as I find this little trick of light for bringing out and dark for receding works for me. My only niggle is that it doesn't contain SPF. Both base and foundation come with a hefty 30ml and I think that's very good value. The foundation is priced at £25.00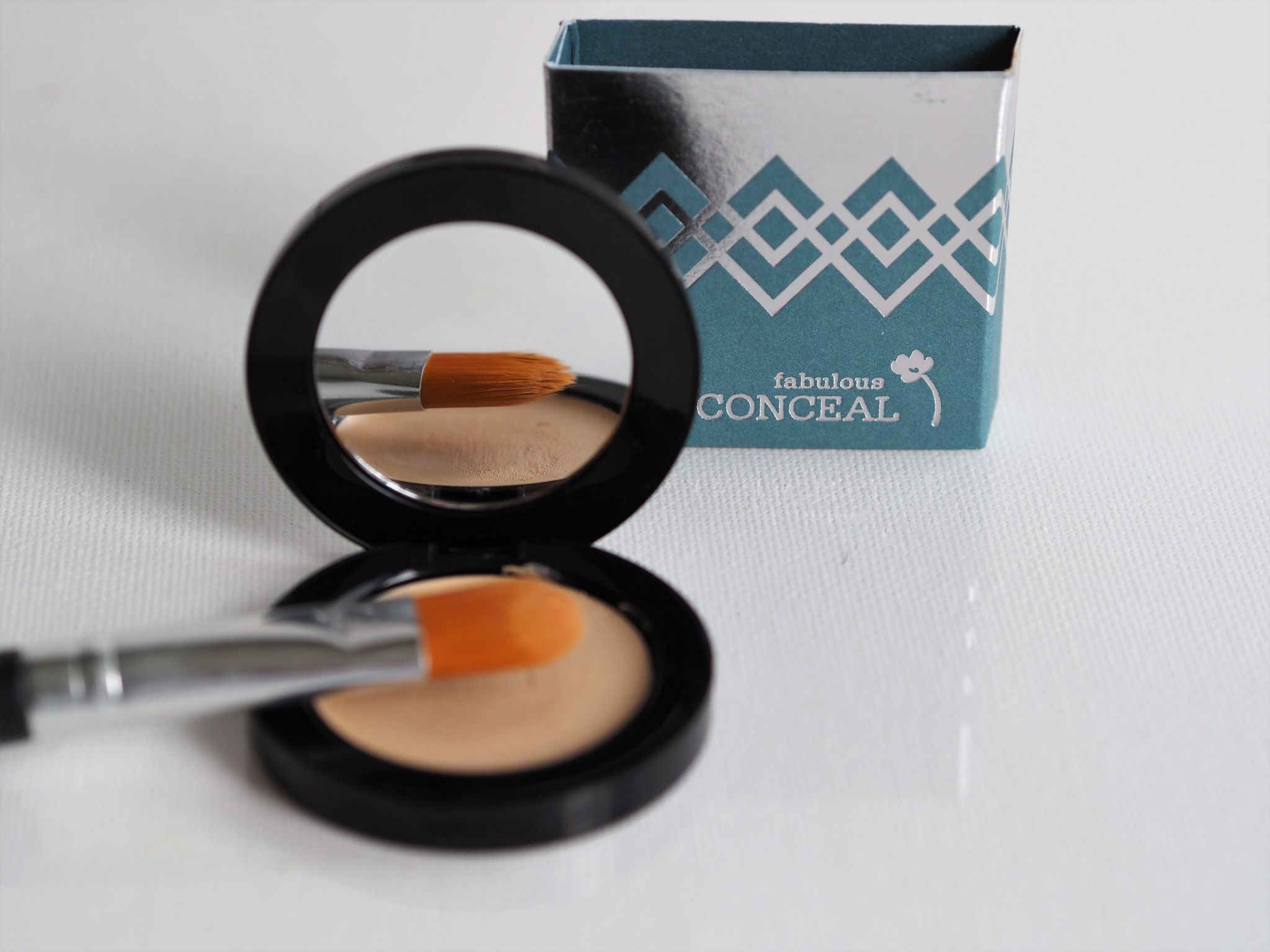 Fabulous Conceal 01
I absolutely love this concealer! It's the perfect texture, it's not too heavy and it does the job! The handy brush that's also available online is the perfect tool with a fine edge for the application. I'm using the lightest shade, as I said before it's best to apply a lighter shade, and do please try this little trick. The difference is quite amazing.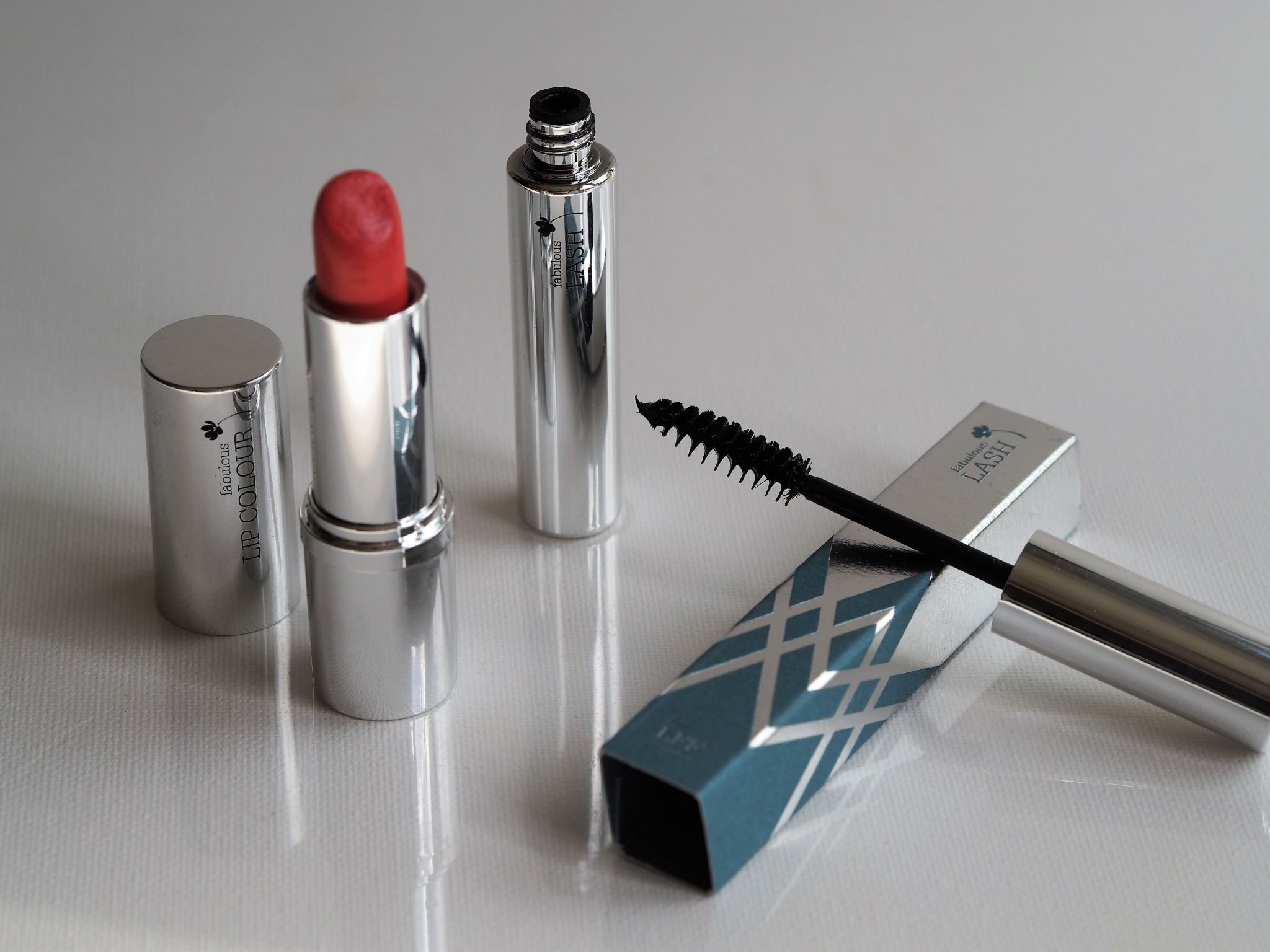 Fabulous Lash/ Black
I found the applicator brush very good on the mascara, but I'm afraid I wasn't too keen on the mascara. It's very good for sparse lashes because the applicator is good, but I would have to put on at least three coats for my eyelashes to be noticeable. This is the only item that I wasn't too keen on.
Fabulous Lip Colour/Coral
Again I loved this. I always use a nude lip liner and fill in my lips then apply the lipstick. I find this makes the lipstick stay on so much longer! This coral shade is a good to go daytime shade.
Do you have problems finding the right Bronzer? It's here!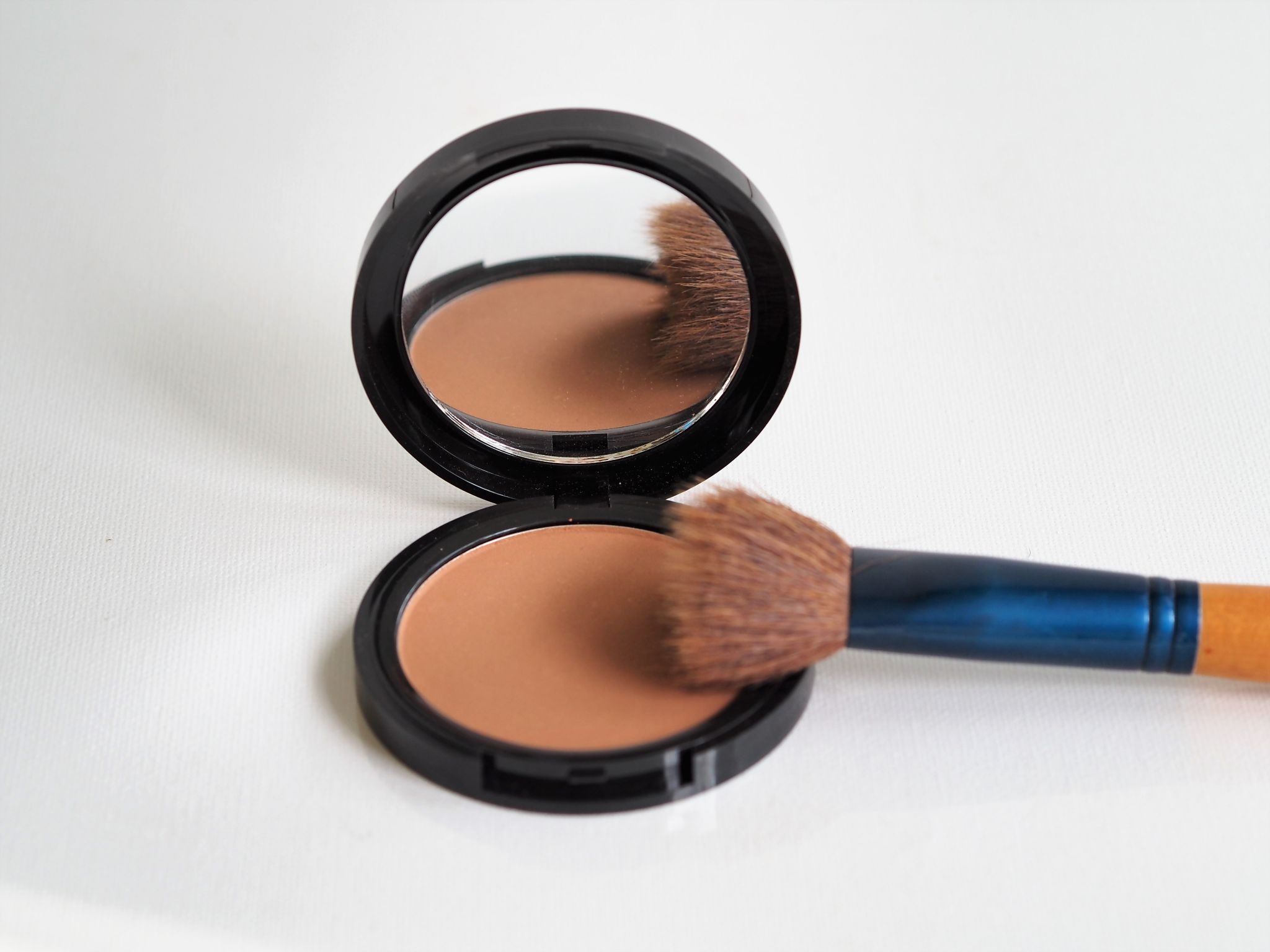 Fabulous Bronze
Saving the best till last! I am blown away by this bronzer! Do you have problems finding the right bronzer? I do! What I love about this bronzer is that it's flat. (no shimmer) It does what it says, bronzes you. It doesn't make you look like an over shiny Oompa Loompa!
Tricia has got the pigment of this bronzer spot on! It's not cakey and goes on with a blusher brush like a dream, and I love that it's not shiny! I totally recommend a try of this.
The Interview
Here are the questions I presented and the answers given by Tricia Cusden.
What made you decide to start the Look Fabulous Forever Brand

Tricia – When I was sixty-five Felt a huge need for a new purpose and challenge in my life. I had always loved makeup and business and I didn't like the Anti-ageing rhetoric of the beauty industry. So I decided to invest some of my savings and set up a new kind of beauty business that would offer beautiful makeup specifically for formulated for older eyes, faces, and lips. I also wanted to use language and images which celebrated the process of aging.

Do you have any qualifications regarding beauty and makeup? If so, where did you take your study?

Tricia – None – apart from a love of Makeup and the fact that I had applied it to my own face every day for nearly fifty years! I did a short (3 day) makeup artist course in London so that I could offer older women makeovers using the LFF products I'd had made to my specifications

What's in store for the near future of Look Fabulous Forever? What new products are you going to be adding to the collection?

Tricia – We are adding some more colours into our range of Eye shades and also developing a couple of colour correctors and a very finely milled translucent finishing powder. We have also developed a tinted moisturising balm which will be a lighter-weight product for women who don't need the coverage that our base gives. In spring of next year, we will launch a new skin care range with the introduction of a night cream, a daytime moisturiser and serum.

What is your favourite product from the collection?

Tricia – It would have to be our Base, which is the best I have ever used! It pulls off the very difficult trick of looking and feeling lightweight on the skin whilst still giving excellent coverage. I have acne rosacea with patches of redness and blemishes. (sometimes really painful lumps) on my T zone. I never worry however because as soon as I have applied the Base and matching Conceal, my skin looks smooth and even a few would believe how blotchy it looked when I got out of bed!

What is the best selling product of Look Fabulous Forever and what colour sells out fastest?

Tricia – It's our Face Prime – which is actually colourless and suits all skin types. I think it's a top seller because it makes your skin feel like silk and helps your makeup to glide on effortlessly and stay put till bedtime. I think it should be in every older woman's makeup bag

How do you divide your time? You must be so busy!

Tricia – I am very lucky to work flexibly in the way that I do and this is thanks to my amazing team of 9 people at LFF. Anna, my eldest daughter is now our Managing Director so she runs the business day to day, involving me as needed in the decisions which need to be taken. I spend my time writing ( I have just finished writing a book called " Living The Life More Fabulous" which will be published in 2018) and also my weekly blogs. I also do a lot of public speaking out against ageist beliefs and assumptions. I have a very interesting and varied working life and enjoy myself enormously.
I hope you have been inspired by Tricia's interview?
Please do take a look at the website for Look Fabulous Forever and I hope you have been inspired by Tricia's interview? I will leave the links to Tricia's website and Facebook page for you. Take a look, it's interesting.
Now I have a confession to make! I have been videoing myself applying this makeup. I wanted to share it with you! I never thought videoing would be so hard! It's downloading now and I will leave the link here as soon as it's ready! Be prepared to have a laugh! But be kind, this is after all my first video.
Look Fabulous Forever website here
Look Fabulous Forever Facebook Page here
Xo Laurie
Update – Here is the video. Remember it's my first! Click On The Link!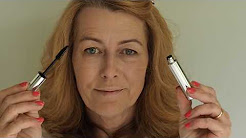 Subscribe for the latest updates!