Hi, Everyone. I've had a super busy week away in Essex visiting all the family and looking after grandchildren. I haven't even managed to reply to my comments this week yet, but let me thank you all and I will crack on with replying to them after this post has gone out. Today I'm sharing with you this White Broderie Anglaise dress that I picked up at Kempton market last year.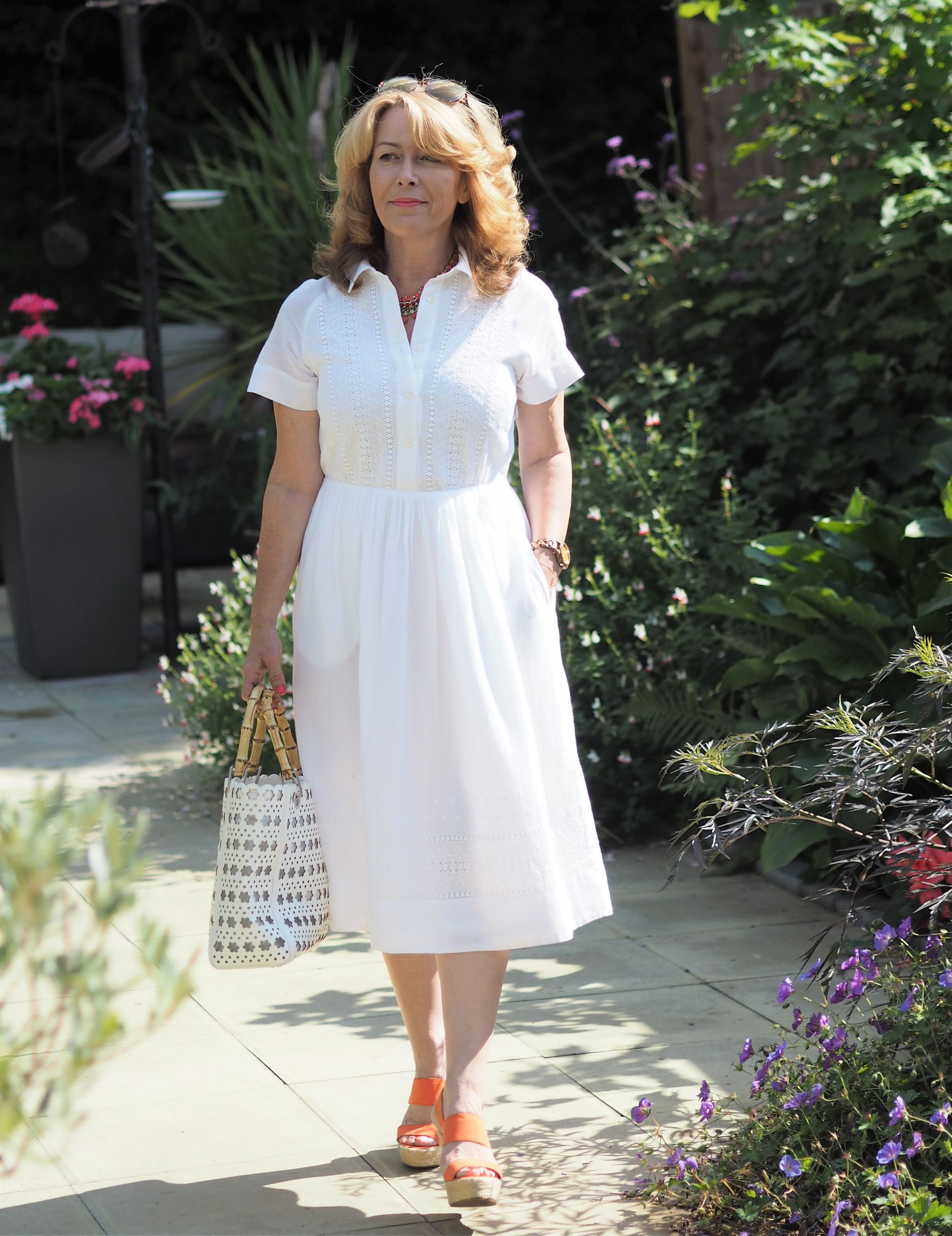 if you're a regular reader you will know how much I love to find a bargain!
This dress was found at Kempton market just before winter on a stall that I visit without fail as soon as I arrive there. This dress was found hanging on the rail and it was filthy from falling off the hanger at some point. I loved it immediately and pondered for a while wondering if I could get the marks back to its original White.
I asked the market trader how much he wanted for the dress and when he replied £2.00 I snapped it up thinking only two pounds lost if marks don't come out. If you're a regular reader you will know how much I love to find a bargain and this turned out to be a beauty!
Today and any summer's day is the perfect time for this White Broderie Anglais Dress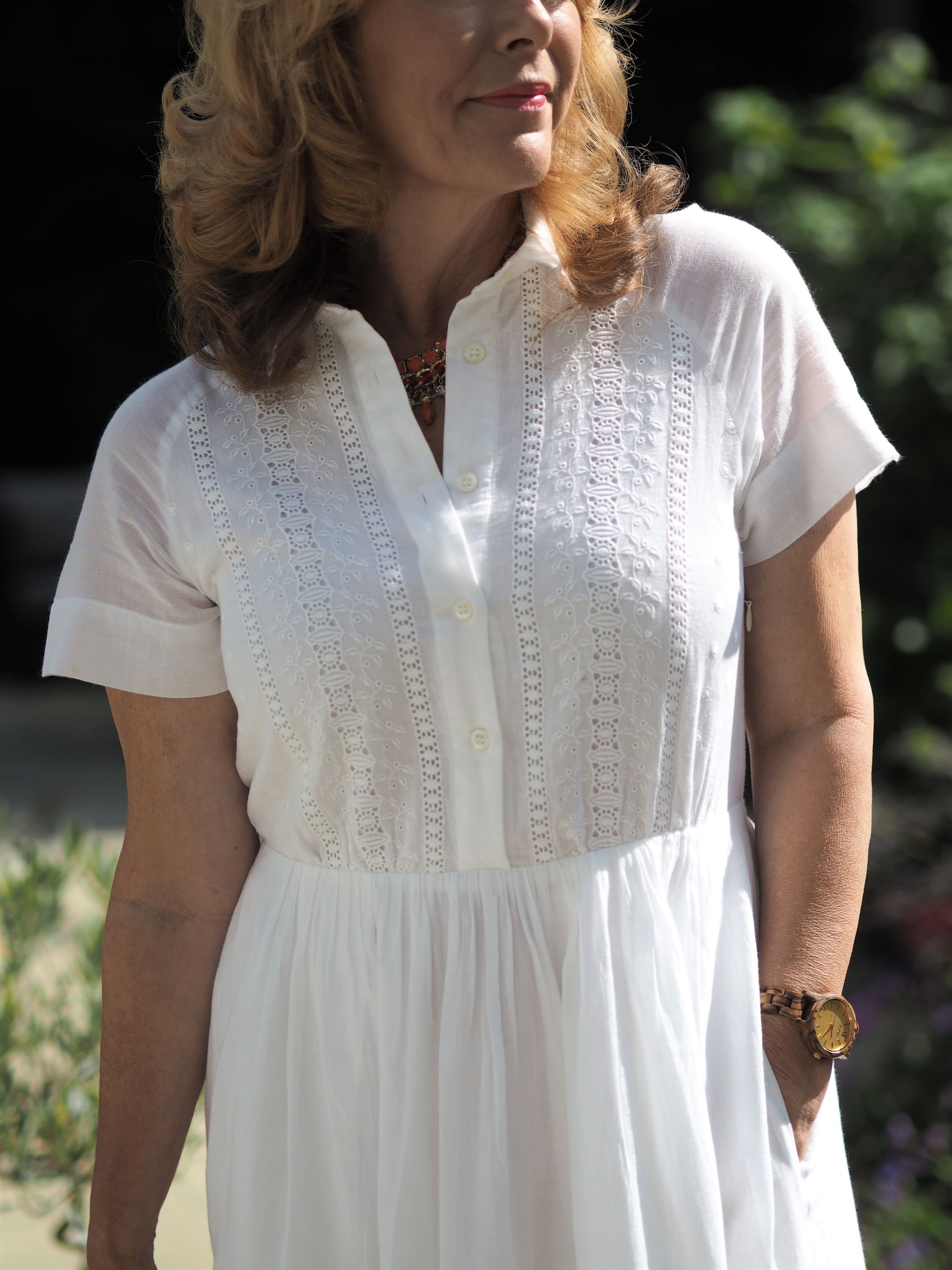 I love the detailing on the front and it's fully lined too. Today and any Summers day is the perfect time for this dress and it's not going to date, is it? The lovely Catherine of Not Dressed As Lamb feature her White Broderie Anglaise dress a week ago. Catherine said that she has had the dress for some time and it looked like it had been bought the day before, it looked fantastic and not dated at all, so I know that I will be wearing this for some time. Just add the up to date accessories.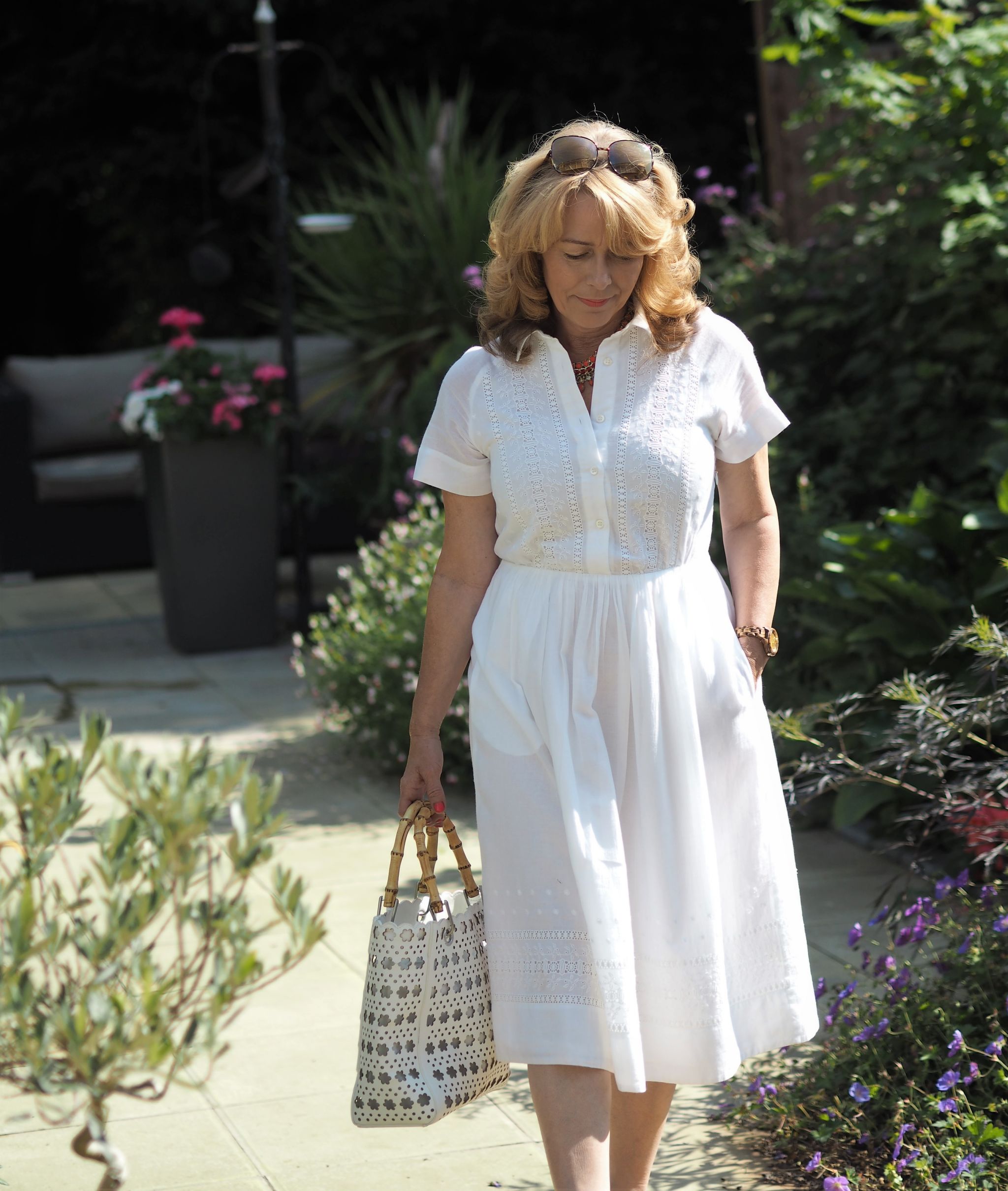 If you ever come this way to near Kempton race course on a Thursday, do stop by and visit the market. I get so many bargains there. I'm leaving a few nice suggestions below though.
I have an exciting announcement!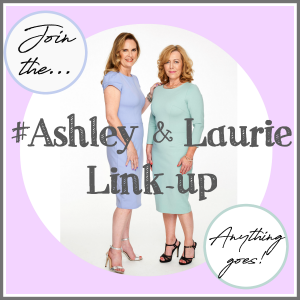 There's a new Link up starting Ladies! In fact, this is aimed at any type of blogger. A chance for us to read and find new friends on line. Fashion, Beauty, Crafting, mummy bloggers or any type of blogger is welcome. I met Ashley from Laisy Daisy Jones originally from the 5Over50 challenge and then we went on to featuring together in the Sun newspaper and have remained firm friends since. We have decided to start our own link up and I would love for you to join us. This starts on Thursday The 7th of September.
"Ten Under Twenty"
Here's this week's "Ten Under Twenty" I hope you can find yourself a nice little bargain here and I hope you can join me for the new 5over50 challenge on Monday. This months theme is Lace and I have already seen the girls photos and they all look amazing. Did you catch the last challenge? It's here if you would like to read it.
XO Laurie
Subscribe for the latest updates!