Hi, everyone. Hats. You either love them or hate them and I am of the latter. Don't get me wrong, I love to see them sitting proudly on anyone else's head except my own!
I own two hats, both are summer hats that are worn only when absolutely necessary in really hot scorching sunny weather!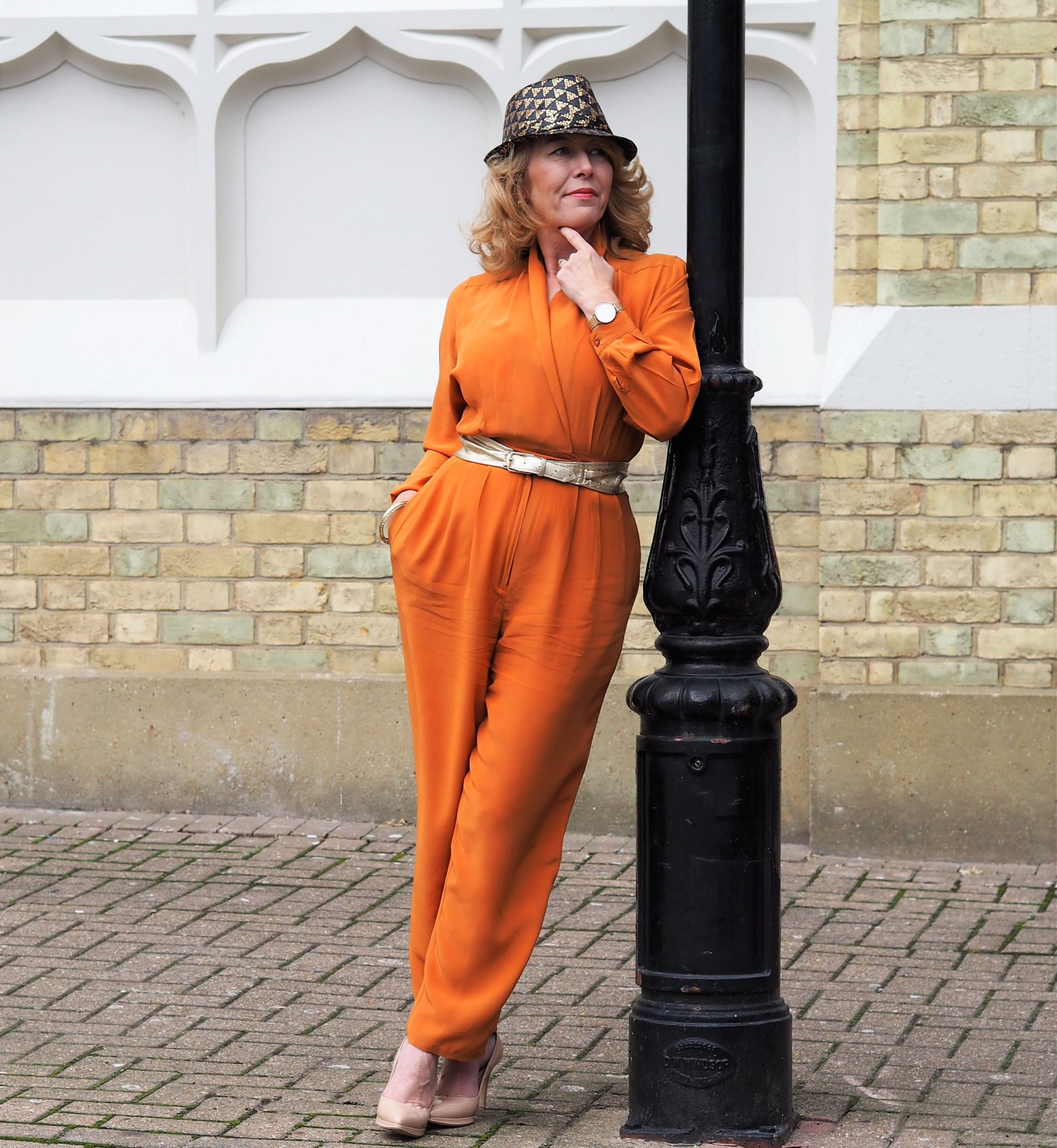 When this challenge was set for this month it filled me with dread! I did hope that our summer would be just about finishing off like it was this time last year. It was still really warm, and I was hoping to wear one of those summer hats but this year it's completely different and more wintery.
This silk jumpsuit belonged to my mother!
The only other hat that was available was this one that my nearest and dearest wore to a party yonks ago! I decided that this would have to do! And the outfit is even older! This Silk jumpsuit belonged to my mother. I raided it from her heaving Alladins cave of a loft some time ago. After doing the shoot for the challenge I sent mother a photo so she could have a laugh. And laugh we did! We worked it out that this jumpsuit was actually purchased in 1981 from a shop in Petticoat Lane London called Ozzies. It was our most favourite shop ever!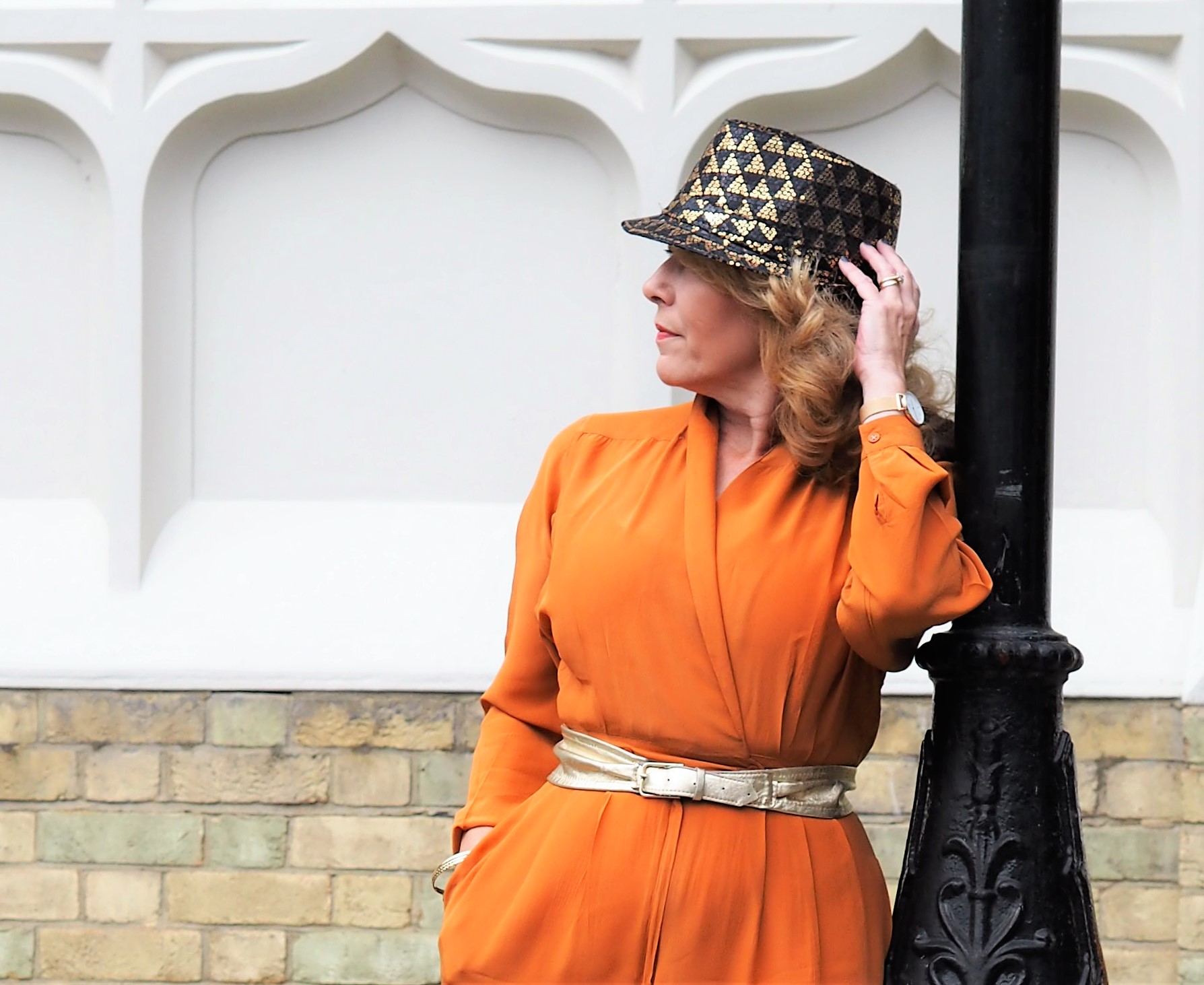 I thought the Brown, copper and gold tones sort of worked together. The belt was purchased to go with the jumpsuit, it was still attached!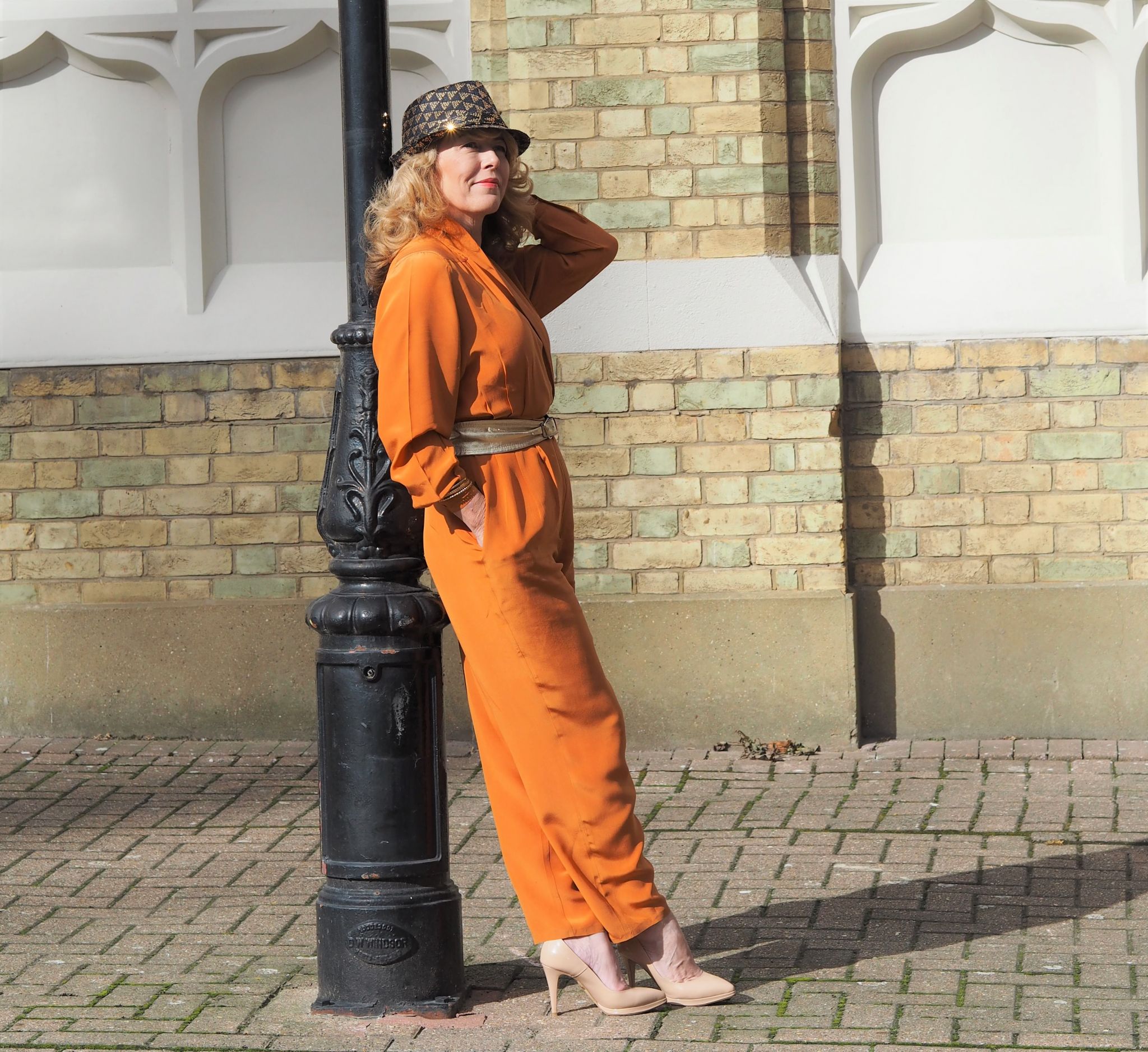 I'm not over keen on the colour of the jumpsuit, but I love how this is so old and yet could have been purchased out of a shop yesterday! I styled another outfit from mothers loft a while back and you can read about that here I'm not going to say too much about the hat other than that I rose to the challenge! Enough said!
Let's see how the other girls got on with the challenge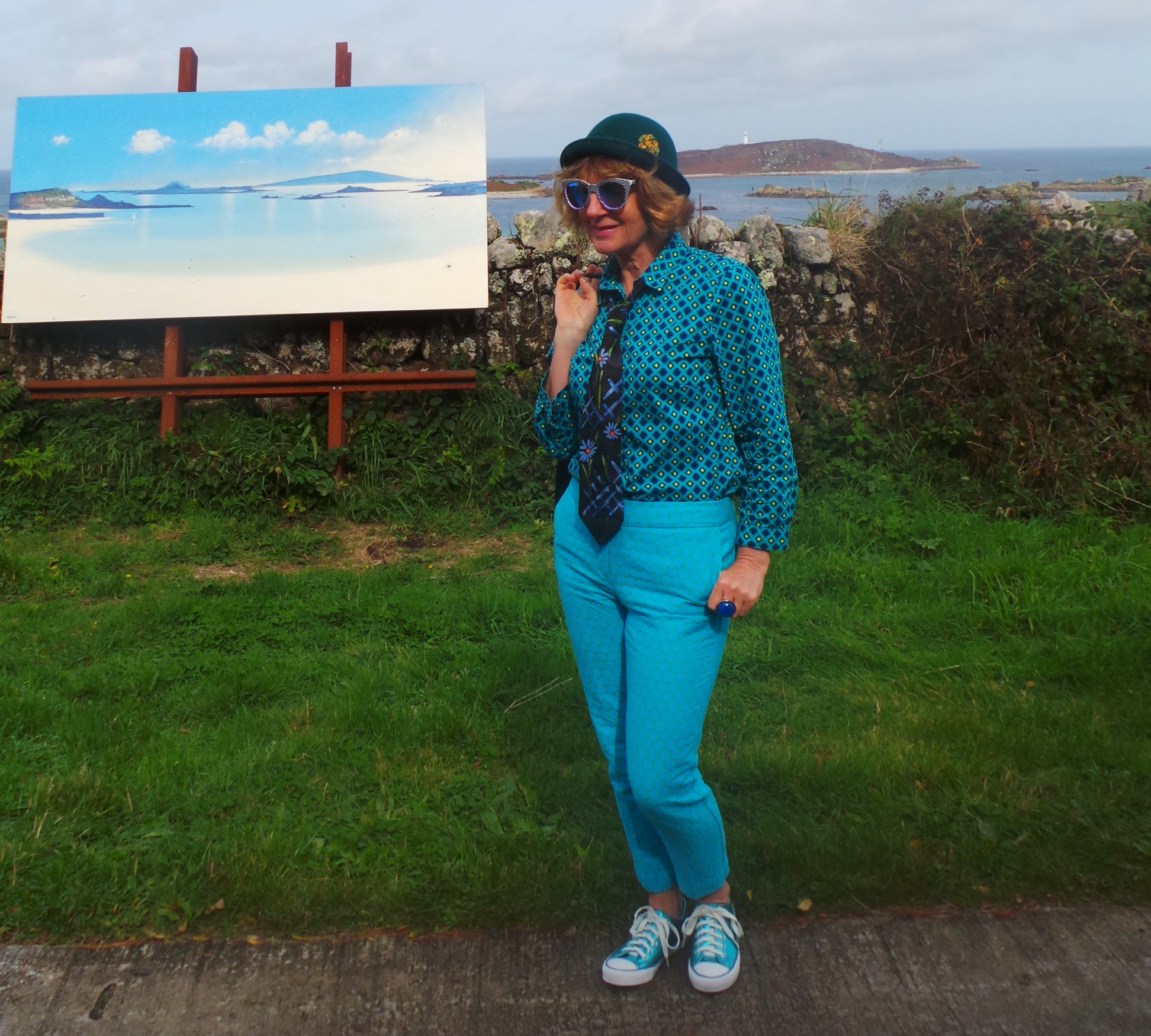 Anna from Anna's Island Style has done yet again another fantastic job of creating a look based around her hat with pattern mixing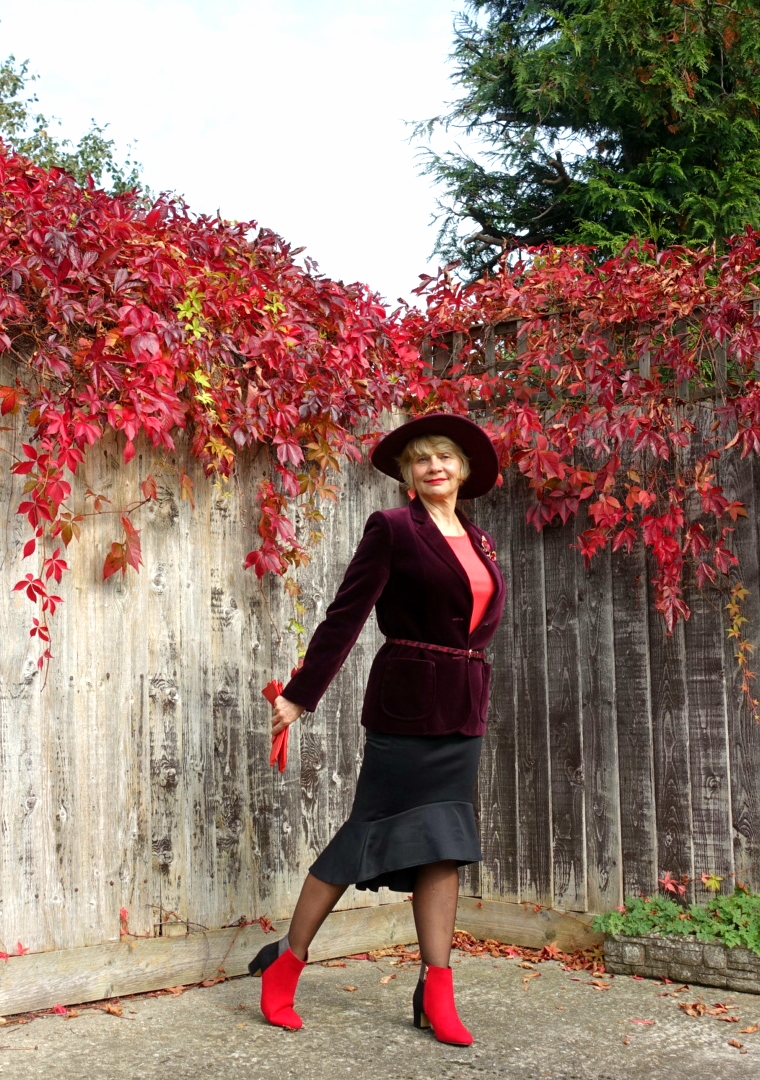 Gail from Is This Mutton is looking very ladylike. I love Velvet!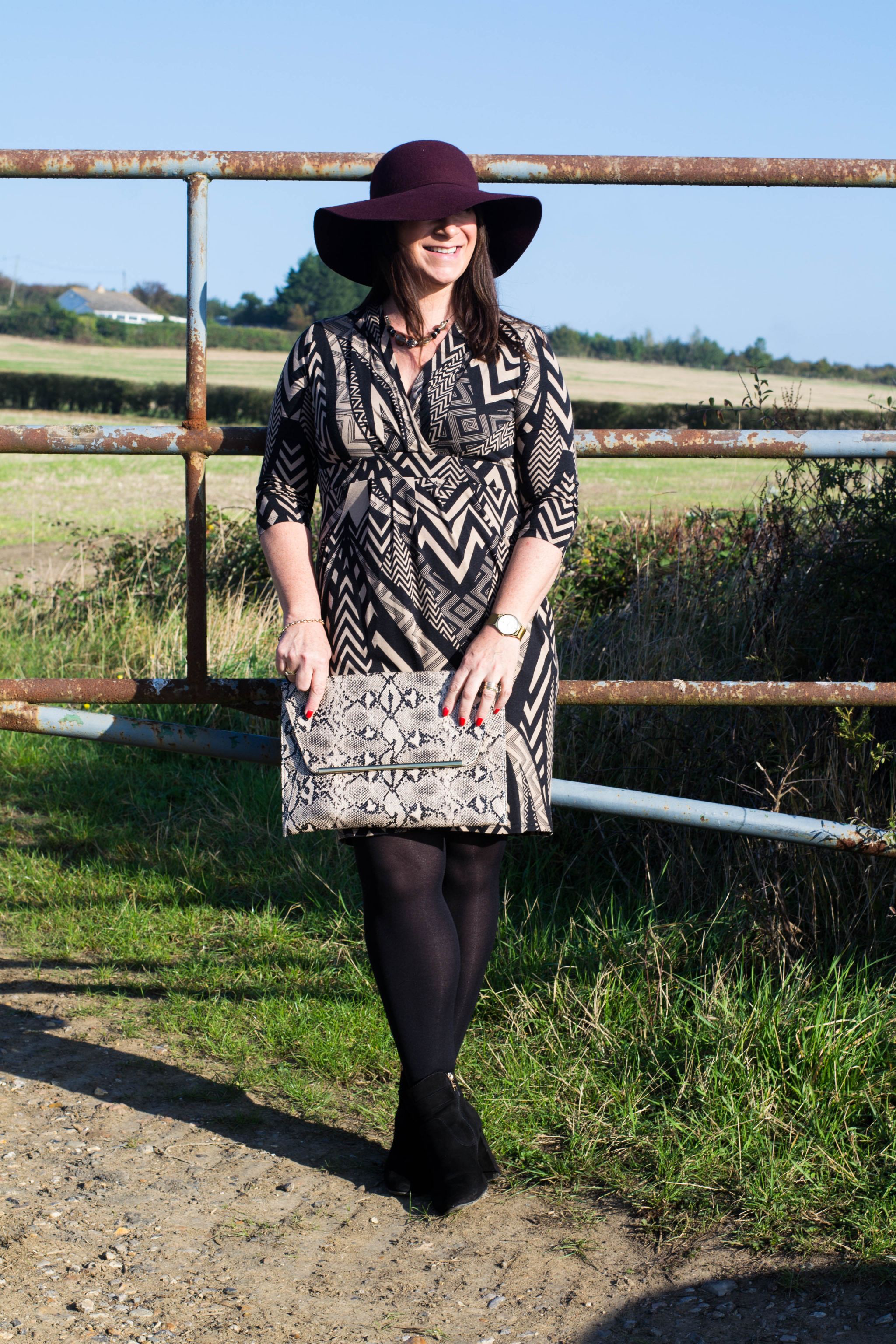 Jacqui from Mummabstylish has created a great sophisticated daytime look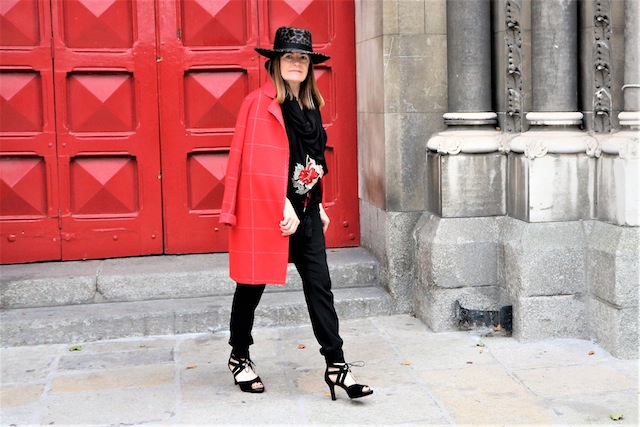 Hilda from Over The Hilda is bang on trend here and if I was ever going to buy a hat it would most probably be this one.
Do pop over to the girls and read how they put their outfit ideas together for the challenge. Let me know your thoughts on hats. Send me a photo if you like and I will post them on the blog. I'm sure that you will all do a better job than me!
I love to hear your thoughts, tick the box notify box for a conversation or even better tick the notify me of new posts. That would really make my day.
Xo Laurie
Subscribe for the latest updates!