Hi Everyone. Well, well, well! Alie Street has wowed me again with this fantastic Red dress. I can't recommend this brand enough! This is to me, the perfect Red dress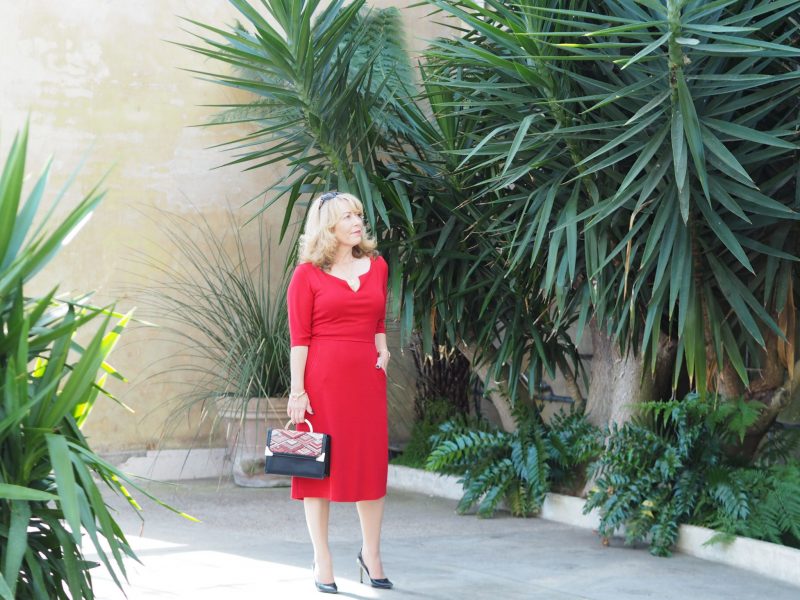 You may remember my last Alie Street post, The Porcelain Blue Dress that All my lovely readers chose as their favourite from the three dresses I couldn't make my mind up about.
I kept this one a secret!
At the time of that event, and I think it was way back in June. Alie Street had some of their AW17 designs available to look at. I spotted this red Morgan dress and it was love at first sight. I kept the Aw17 under wraps and this gorgeous dress a secret (would you want to see winter dresses in July?) But do pop over to Alie Street and take a look at what's available. I have kept it hidden away in my wardrobe waiting for the right time to come to wear. It helped the ending of summer somewhat, knowing that there was a new dress waiting for me that I was excited to wear.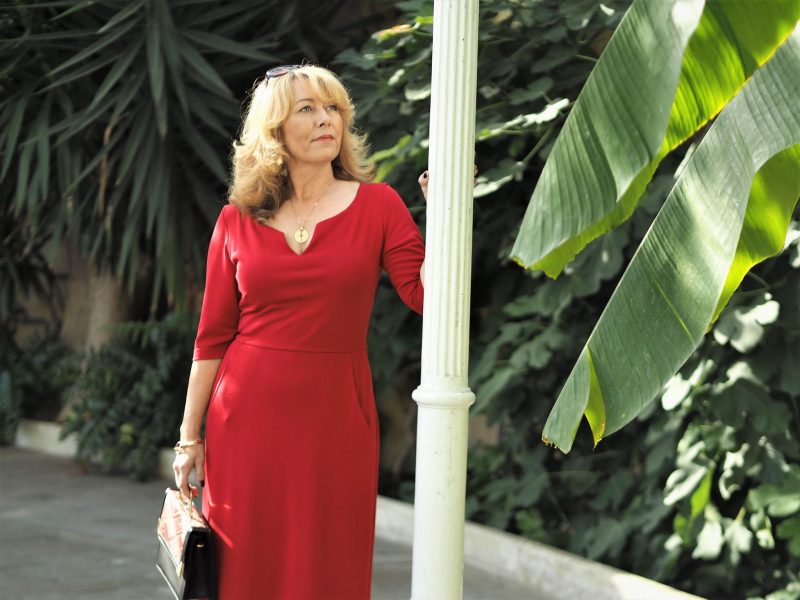 I was thinking about another readers poll to choose the winter dress like I did for the summer one. It would not have made any difference if this dress only got a vote of say 10% I still would have chosen this dress!
It ticks every one of my boxes
I never tried the dress on at the event, but I just knew it was going to be perfect. I'm quite curvy and this is a size 2 10/12 that I'm wearing. It fits like a glove on and there is a lot of give to the material for movement.
Thinking about why I love this dress so much…..
The colour – It will work day to night with the right accessories and of course it's the perfect colour for Christmas!

Three-quarter sleeves. I hate my arms!

Pockets! I think this little detail adds style to the dress.

Quality. The material is Ponte Roma and has a jersey lining. The weight of the dress ensures that it hangs perfectly and it really feels special on

It's a showstopper. Stand out in the crowd when you're wearing a Red dress.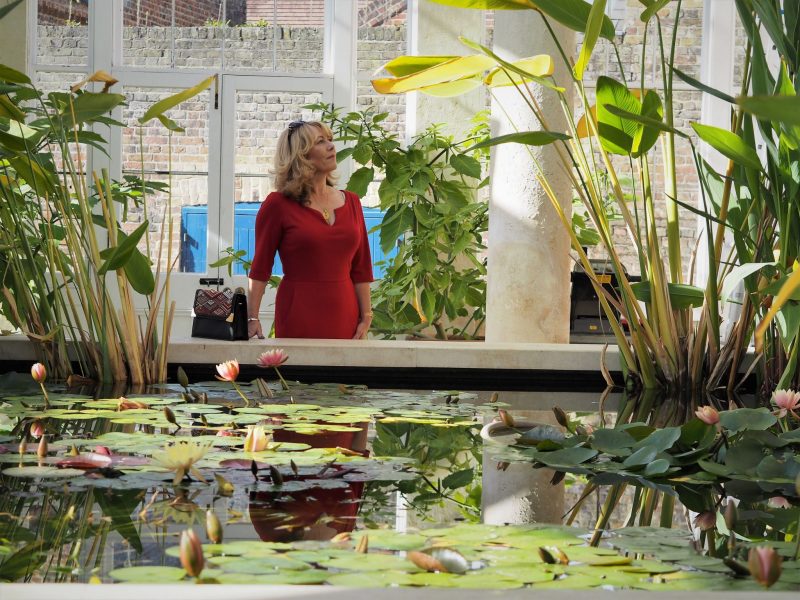 The Great Conservatory At Syon Park
I'm at Syon Park again to take photos of the dress. I decided to take a look at the conservatory this time and it's so beautiful. Why I have never visited inside here before is beyond me! Take a look at the beautiful Lilly Pond above and there are plants, some reaching more than thirty feet in height. I must just take a day of taking photos of this place and all the unusual plants that live here.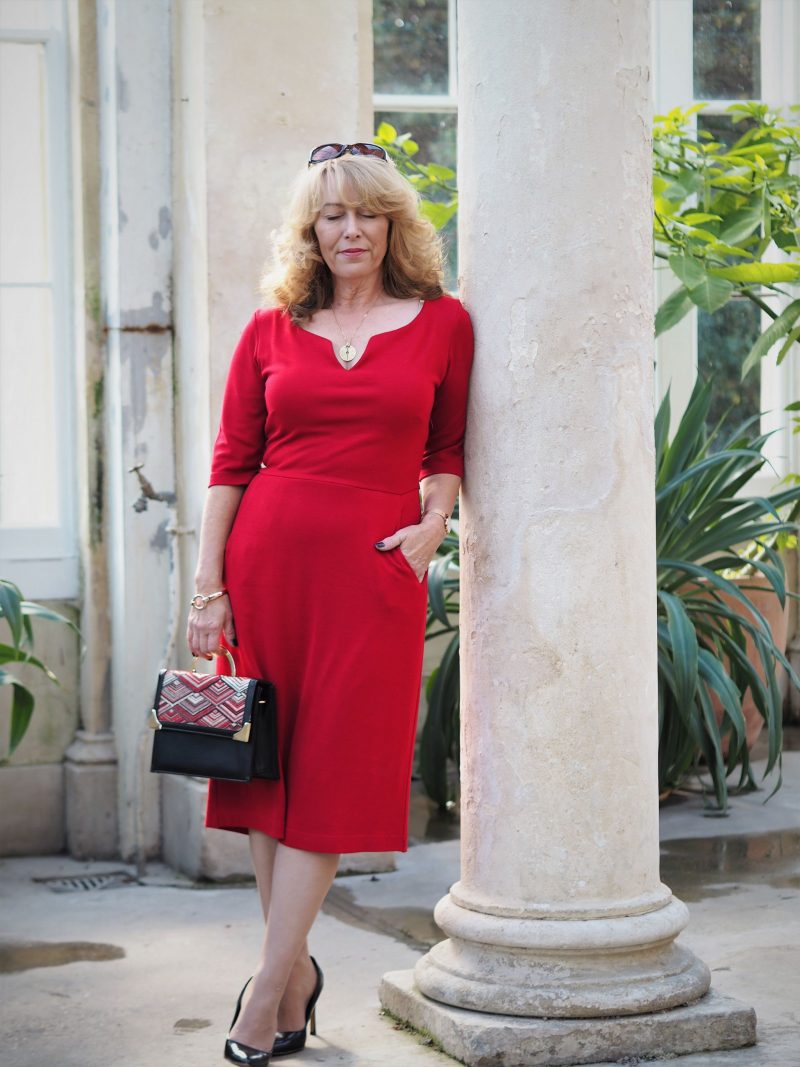 It's so quiet in here you could hear a pin drop! I am shutting my eyes and taking in a couple of minutes peace! The photographer who is always in a hurry is not too impressed!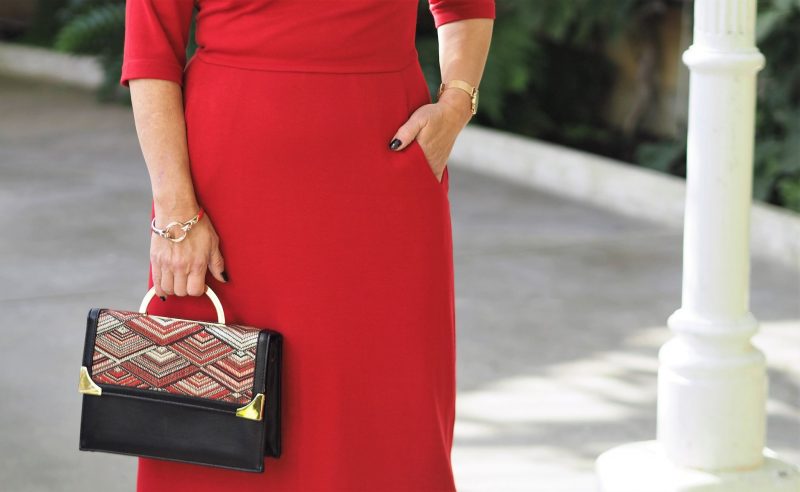 Accessories
I didn't feel a lot of need for a whole lot of accessories. My Black courts, a bag with a splash of red and my everyday jewellery, the neckline designed to bare anything special with the notch neckline feature. However, imagine how this dress can be taken from day to night with a little added extra bling?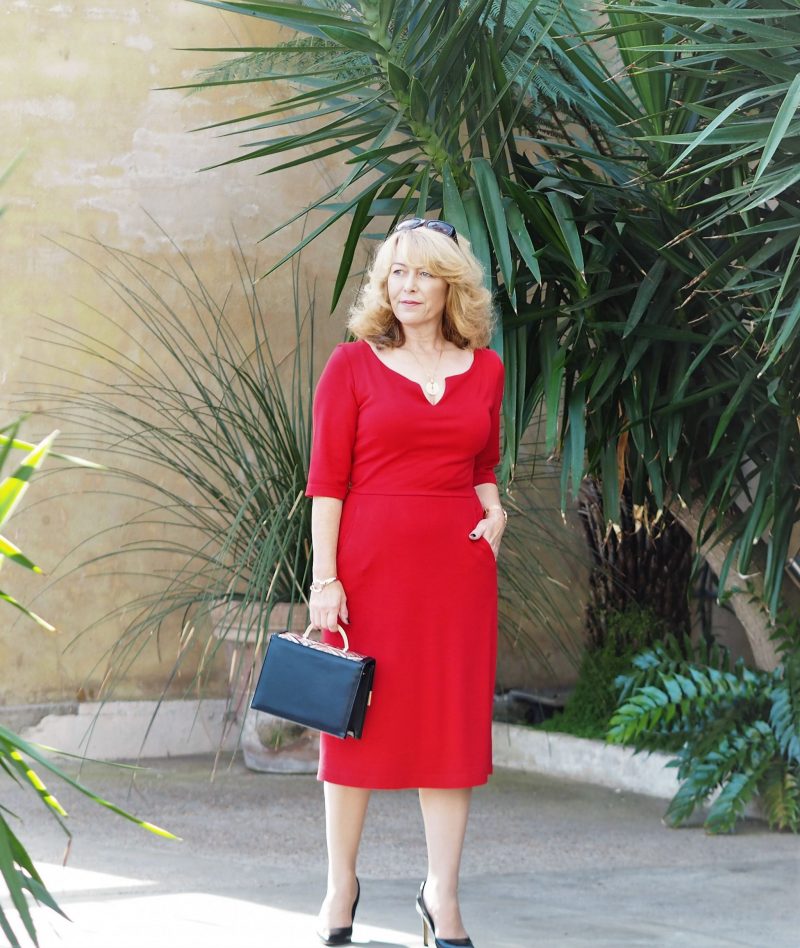 Do take a look at the Alie Street website. One of my blogger friends is on there wearing this dress too! Plus Kate Garraway, The GMTV girls are often wearing them!
Bag – CO/ Lotus (on sale)
XO Laurie
Subscribe for the latest updates!