Hi Everyone, I'm posting these gorgeous Vionic boots a day late! I did intend to post yesterday but shooting photos over the weekend were scuppered by storm Brian! I didn't want to let Brian get the better of me, and gave it my best shot but the photos were hilarious!
I wanted you to see these in all their splendour!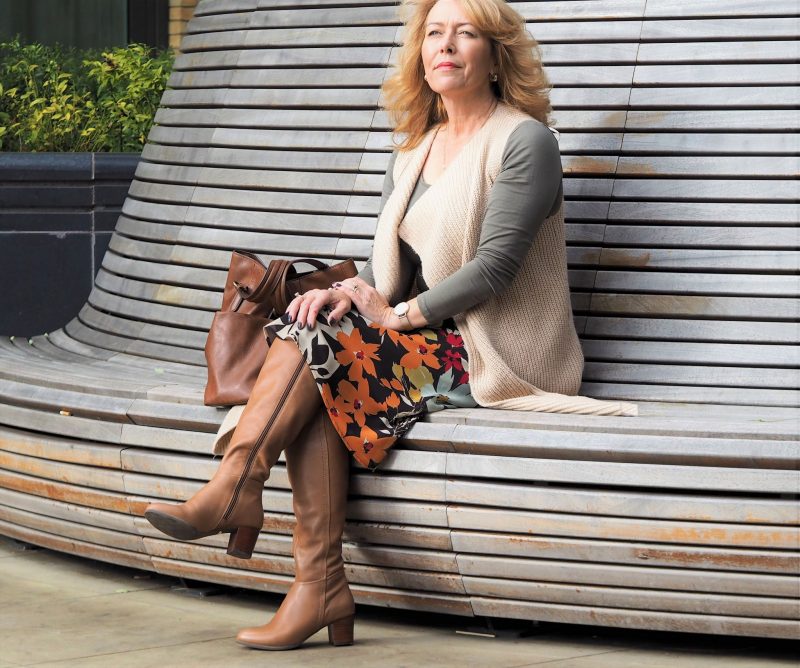 I was staying in Newcastle with friends at the weekend and the countryside where they live is breathtaking. I thought this would be the golden opportunity to share the idea behind Vionic brand with you but it just wasn't meant to be. I wanted you to see these boots in all there splendour and Hurricane Brian said NO! I actually drove through it at it's worse and it was pretty scary!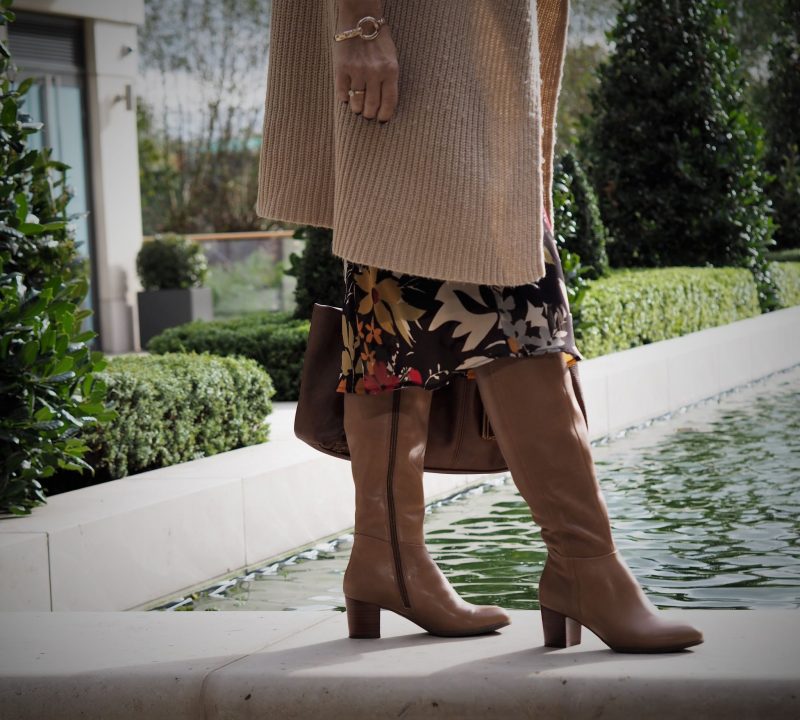 Have you heard of the Vionic brand before? Designed and developed by a group of specialist for sufferers of heel pain (plantar fasciitis) and or poor posture resulting in back pain, especially when you're on your feet a lot. The brainwave was to develop a special inner sole that supports the arch of the foot, a biomechanical footbed to help solve the problem while you still look stylish in the designs available. These are available for men too, so if your man suffers from the above problem, take a look for him too! I tend to suffer from a bit of back pain after a long day out shopping, so I'm hoping these will help.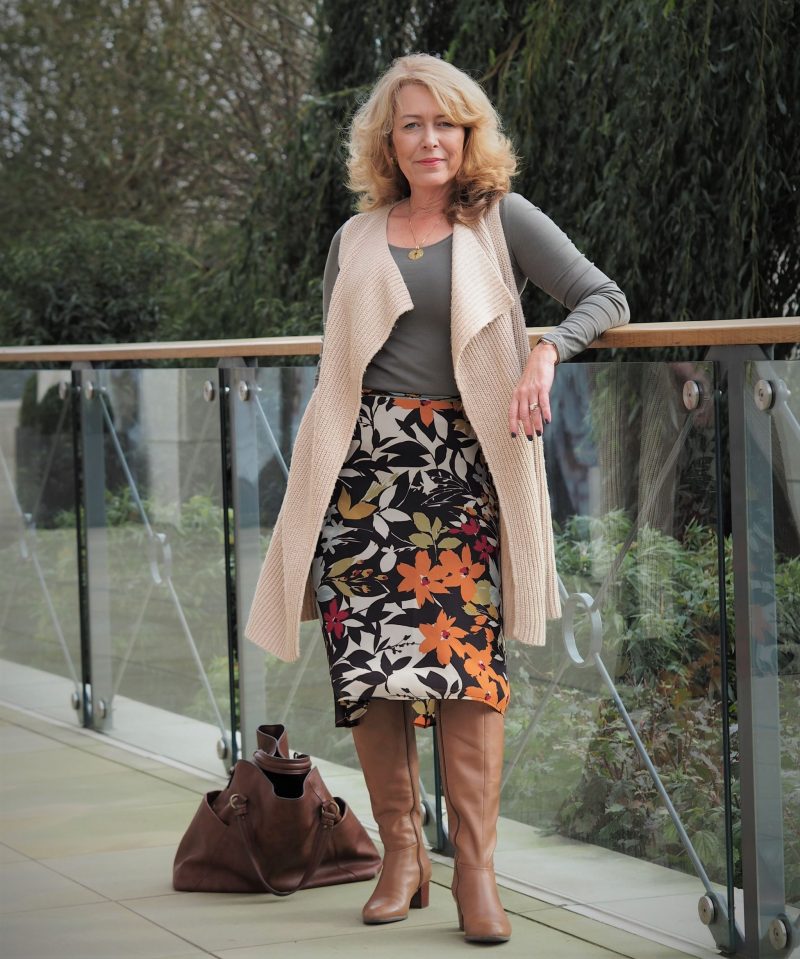 When I was invited to review a pair of boots or shoes from the Vionic brand, I was surprised at how many up to date styles there were available. Sandals were gorgeous and very tempting although a bit late in the year to choose those. I needed a pair of really decent knee-high boots that would go with literally everything in my wardrobe and so I chose these Thalia Knee-high boots in a gorgeous Tan colour.
There were many more that caught my eye though! Take a look at my other favourites the Ronnie Booties and these newly added Reagan Mules would have got chosen if they were available when I ordered But the Thalia is everything I thought they were going to be, buttery soft leather with a mid heel and a roomy calf & I must add with a 15-inch circumference. Perfect for tucking your Jeans or jeggings into. I did actually road trip the boots in Newcastle on a shopping trip to Fenwicks and I can vouch for how comfortable they are. You can feel the support in the foot arch.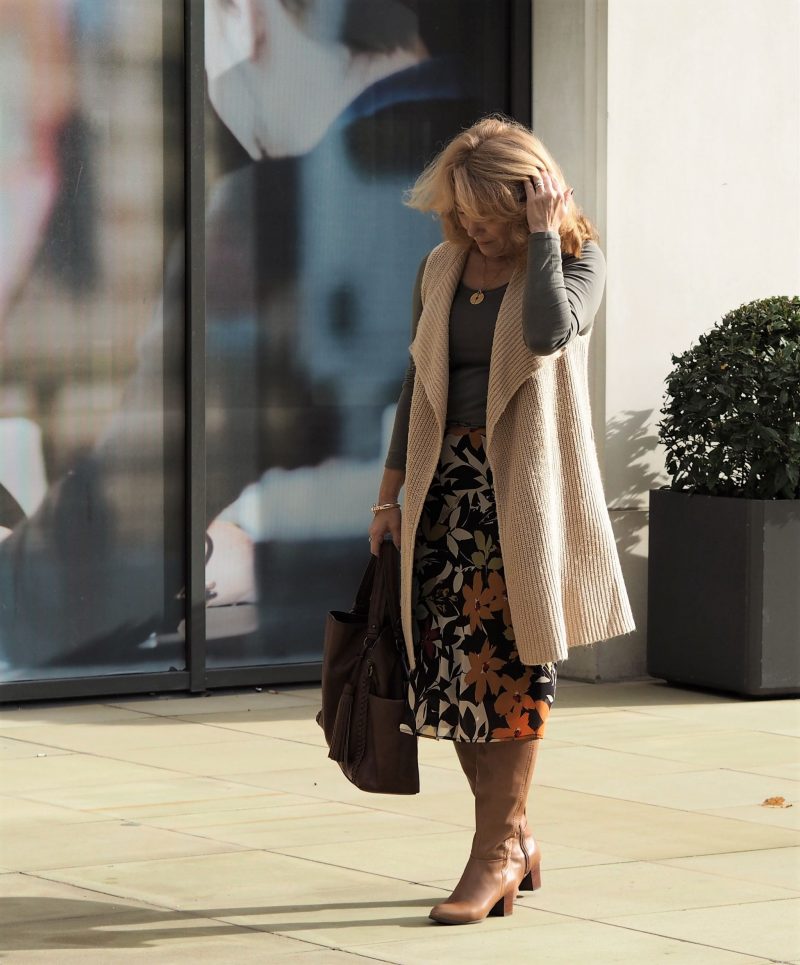 And yes, it's still super windy!
I've chosen to style the boots casually here, a skirt, long sleeve T and a knitted waistcoat. Pretty warm for this time of year and yes it's still super windy! I think these Tahlia boots will go great with a floaty boho dress too though. I love the rich colour of them.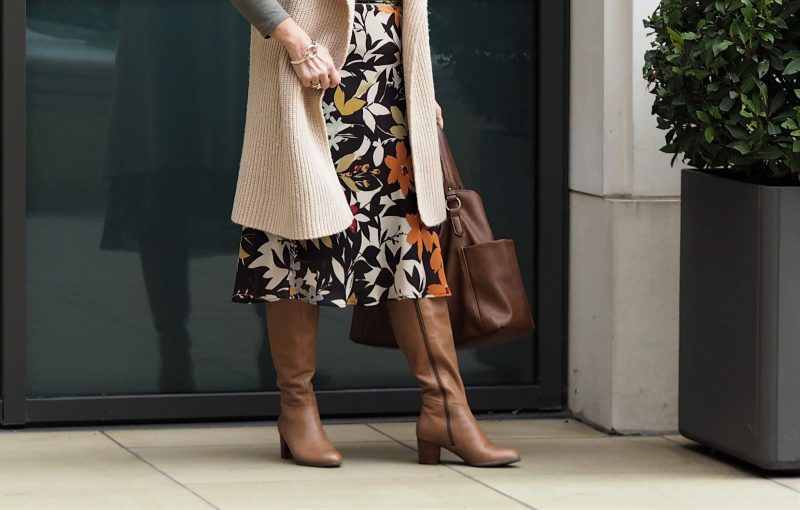 I love Tans, Browns and Autumn colours. These boots will go with all my favourite colours!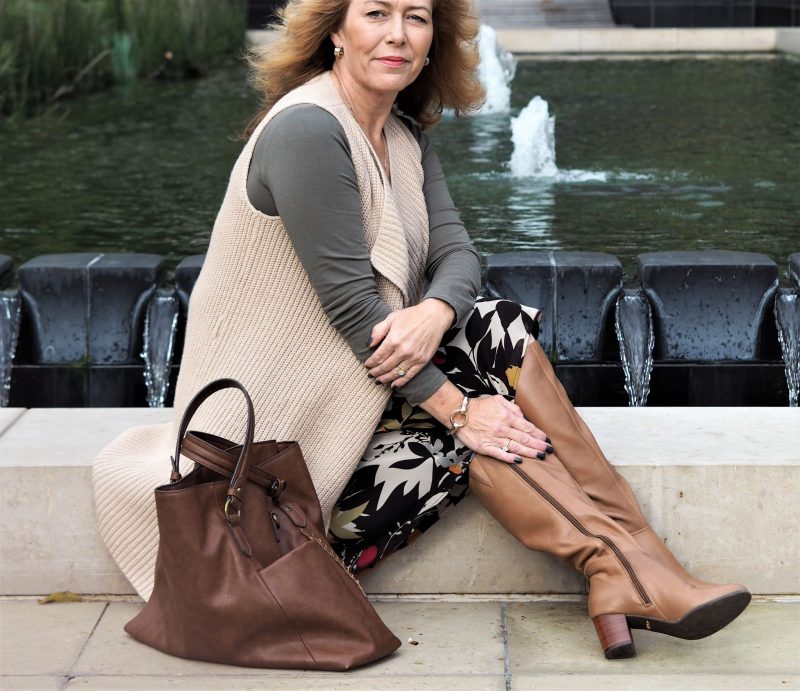 The heel is the perfect height (2.4in) and I wanted to show you how soft and supple the leather is. You can see here while I'm sitting how soft and moveable the leather is. As soon as I told the mother about the Vionic brand, as per usual she was ahead of me! "ooh I've been eyeing those up on QVC" she said! They do lovely slippers! I think that's a Christmas hint there!
Let me know what your favourite Vionic shoes are!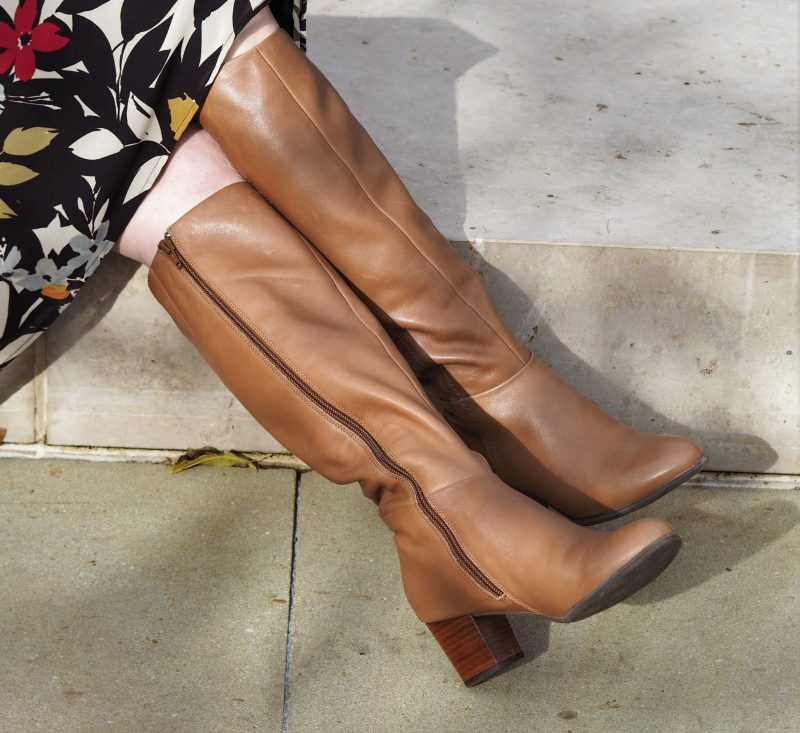 I also wanted to add that the sole is brilliant! It's a good none slip rubber sole that will be perfect for those icy days later in the year!
I'm really pleased with the boots and I hope you will take a look and tell me what your favourites are.
Vionic Tahlia Boots Co/Vionic
Xo Laurie
Subscribe for the latest updates!