Hi Everyone
Here we are in November already! And of course, boots are a bit of a wardrobe essential at this time of year. Ankle boots, Kneehigh boots, Shoe boots. The list is endless and I'm wondering if there is actually any woman who is going to read this that doesn't actually own a pair of boots of some kind?
I'm sharing these comfy walk for miles favourite Ankle boots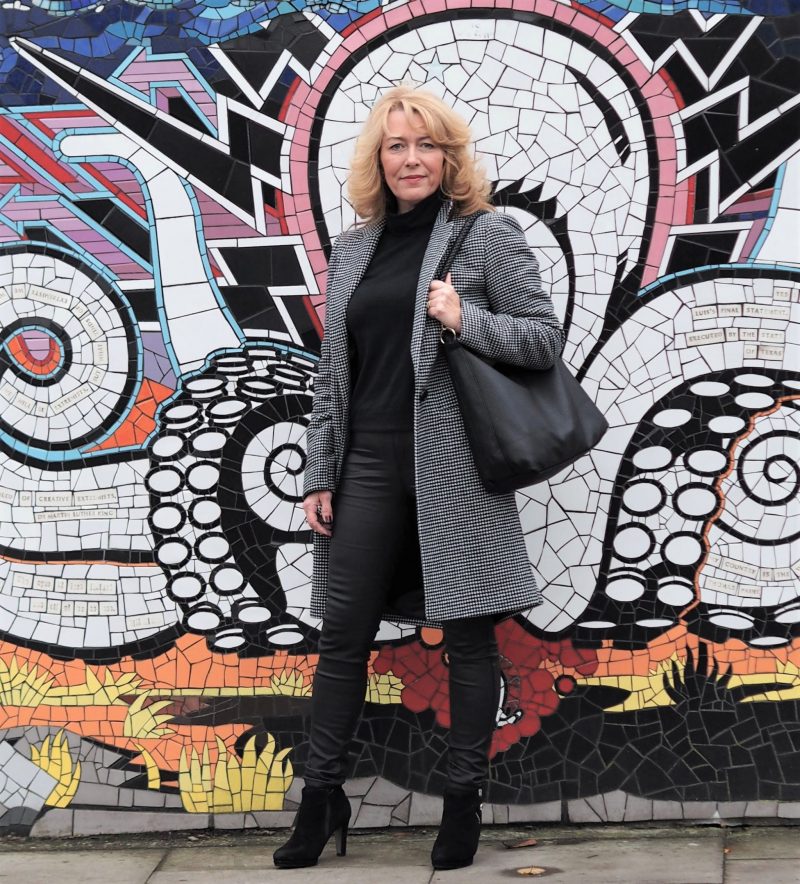 Thinking about what to wear for the challenge, I nearly styled those beauties that I shared with you all last week but thought I'd offer something different. If you didn't see last weeks boots you can catch the post here. These ankle boots from Gabor have lasted over a year and are still going strong! They are so comfortable, if I know I'm going to do a lot of walking it's these that I put on.
Deciding what to wear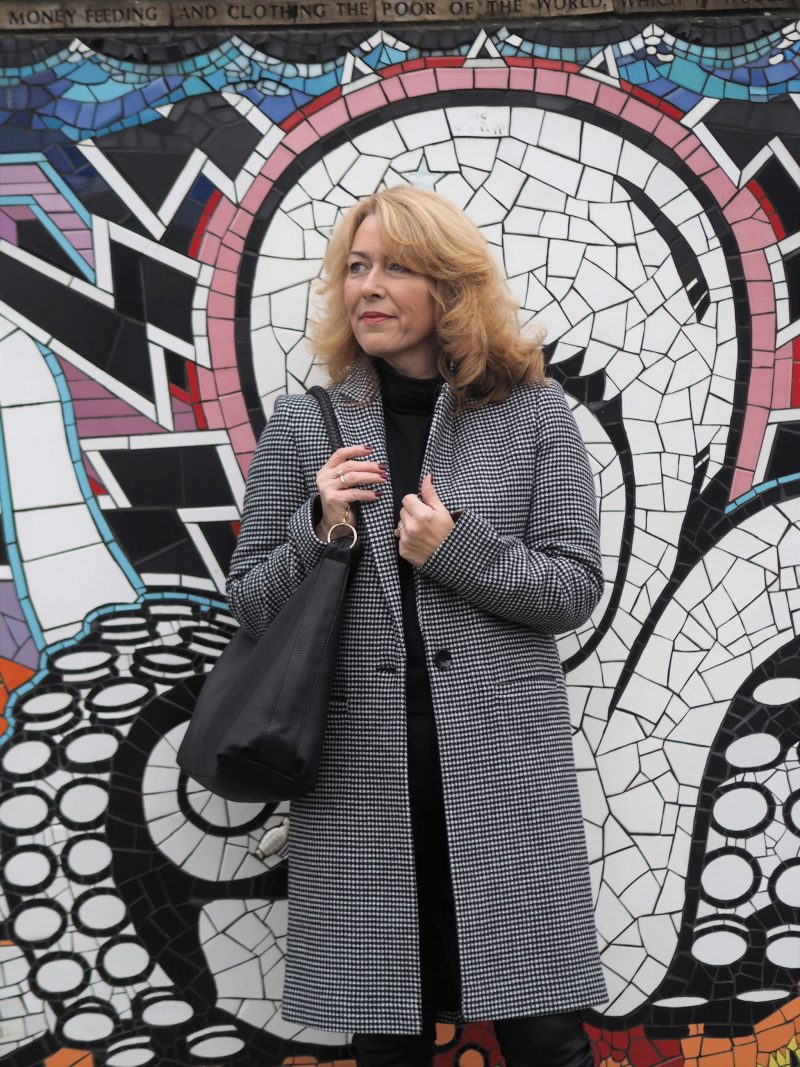 I purchased this coat from FandF a couple of weeks ago and decided to wear all Black underneath. Yes me in Black! If your a regular reader then you will already know that it's a colour that I very rarely wear. I just fancied a change! I love seeing Black on other women, but it's a colour that can completely wash me out. I think it's just about gettawayable (if that's a word!) with the coat breaking up the Black a little.
Faux leather jeans, a trend that's still going strong and not surprising when they are so easy to wear. They are still in all the shops. I wondered if the trend would pan out this year. A simple black roll neck and Black slouchy bag. The coat is really comfy and roomy enough for a thick roll-neck jumper when the temperature really drops. I think it will look great with Red.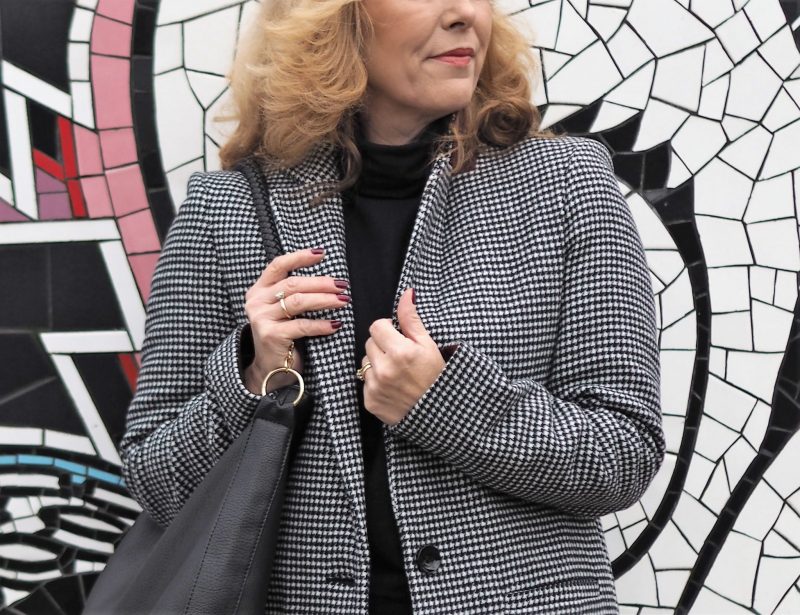 The only other colour I'm wearing is the Maroon on my nails!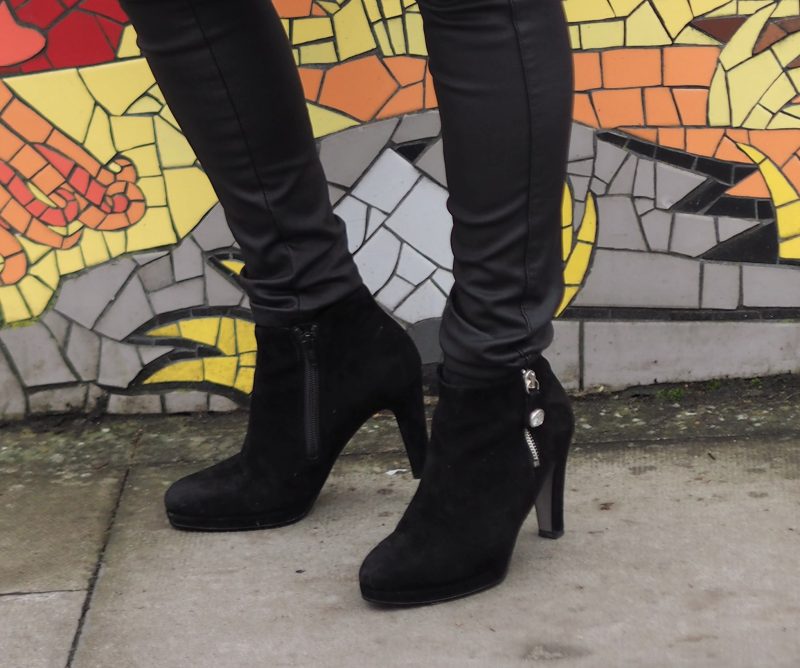 So. Here's a close up of my comfy Gabor boots. The heel isn't too high and that is eased by the platform in the front. So it feels almost as if your wearing semi flat boots. What is your favourite comfortable walk for miles boots? Let me know!

Let's take a look at what the other girls from the 5over50 are wearing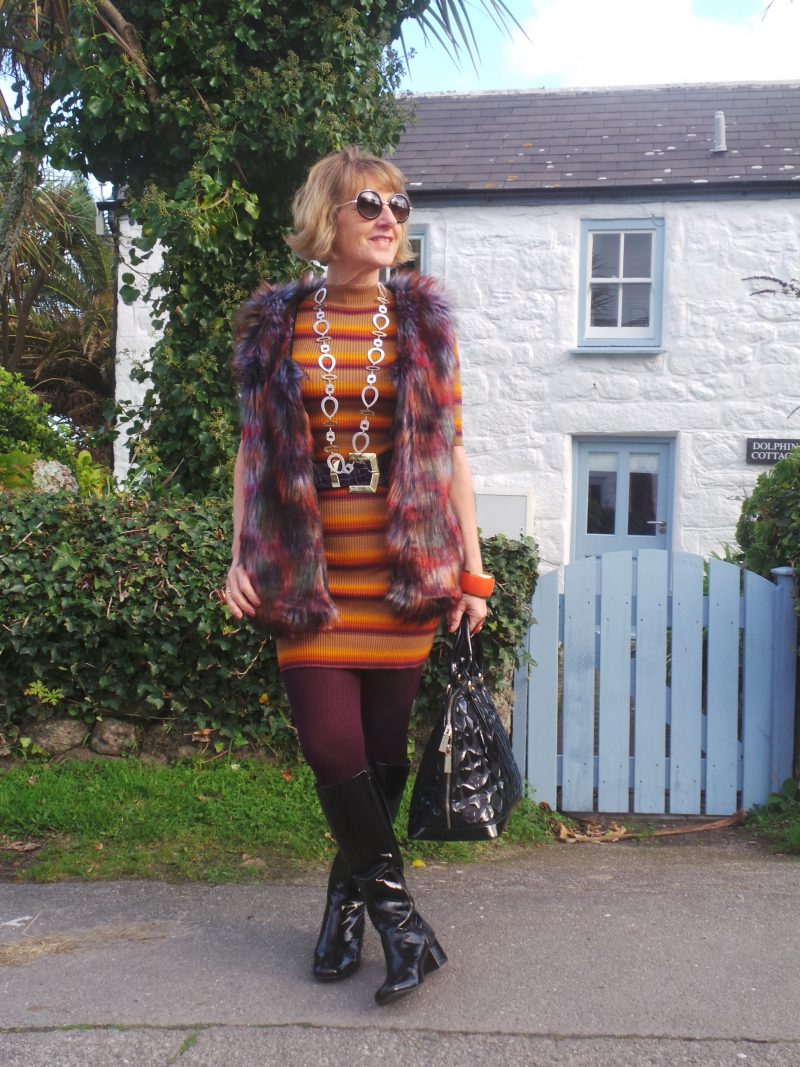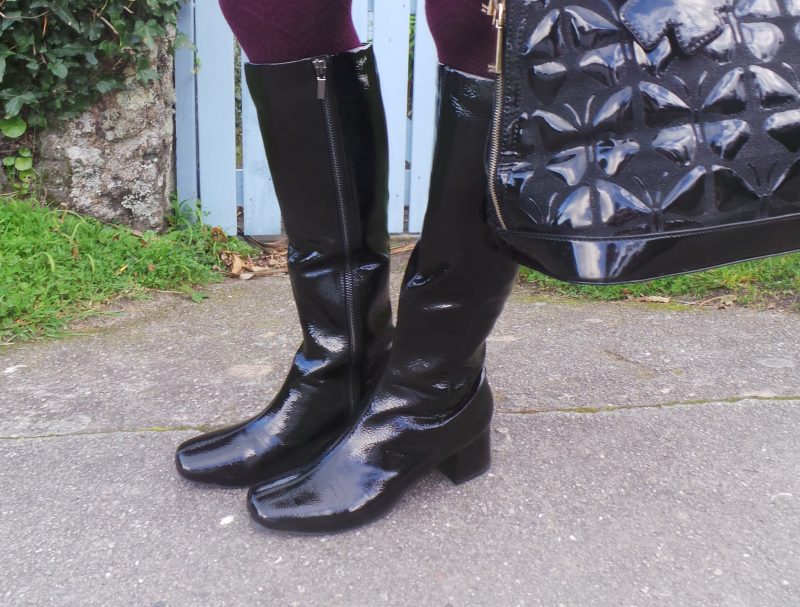 I love Both Anna's Retro look and Patent. Read Anna's style here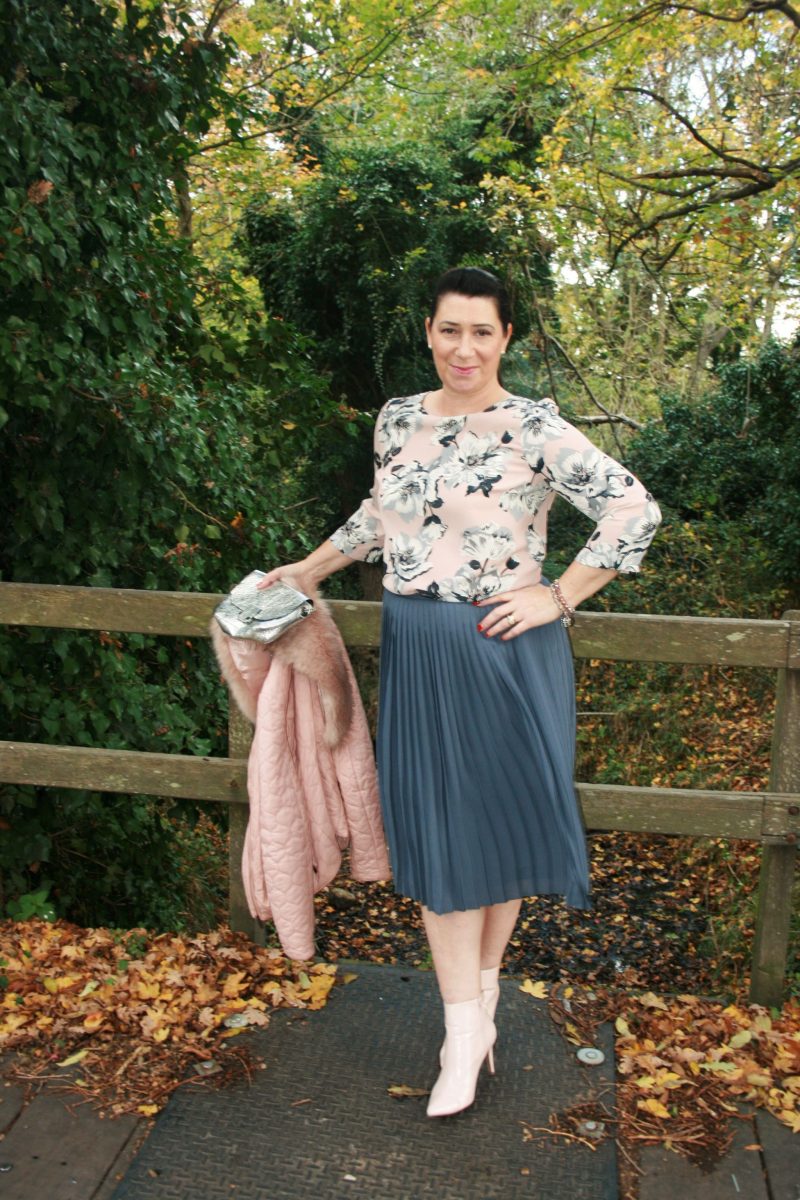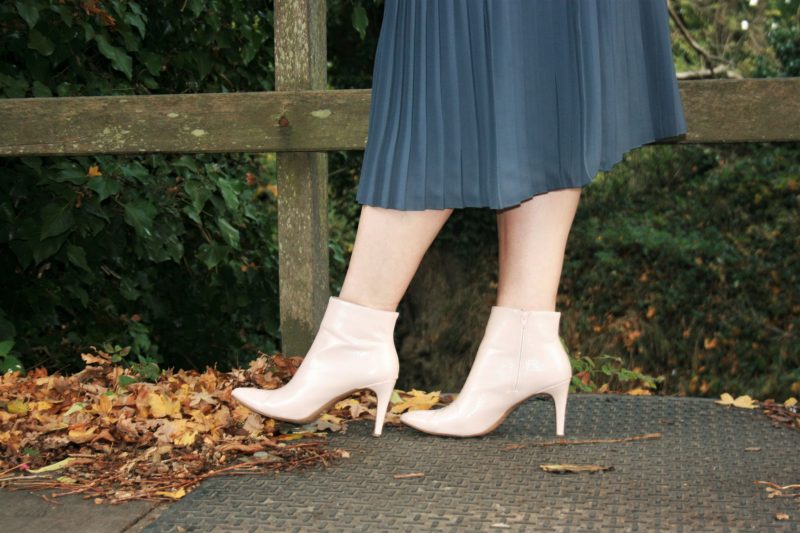 Pink boots make a lovely change. My love of lighter colours would put these great boots to work. Read Jacqui's style here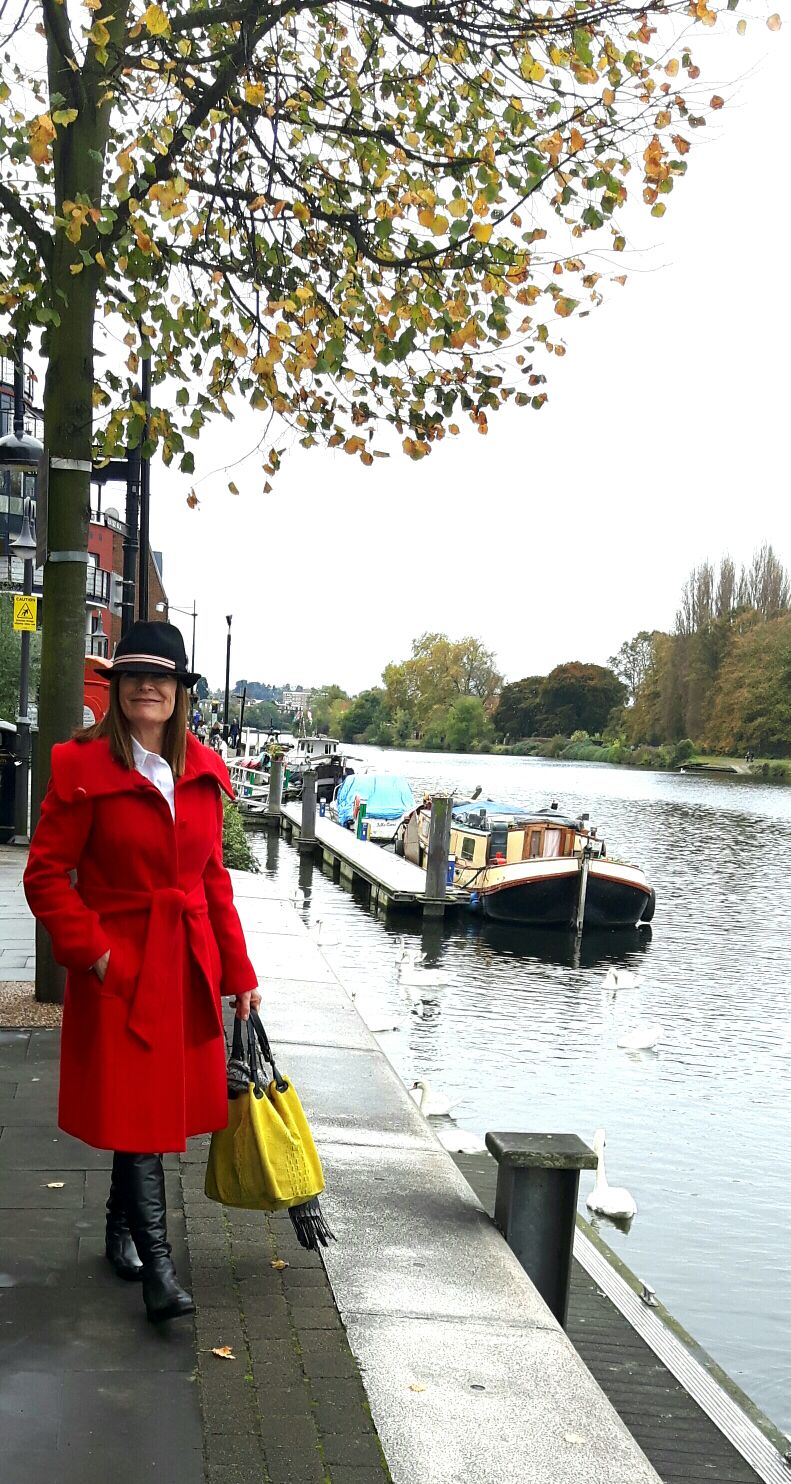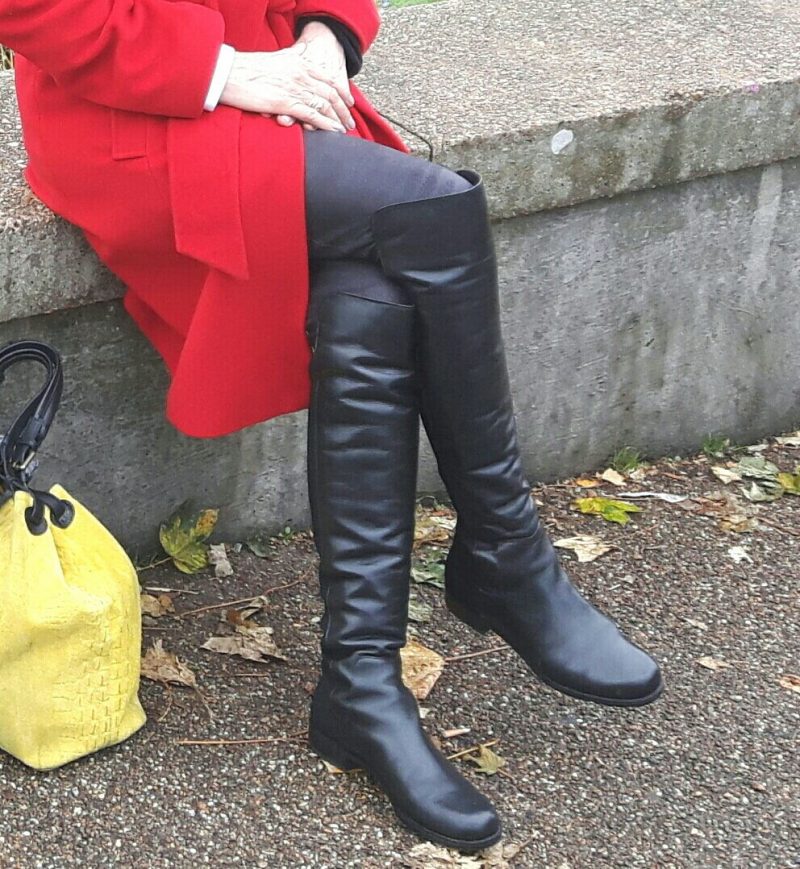 Never mind the boots! Just look at this gorgeous coat! Read Hildas style here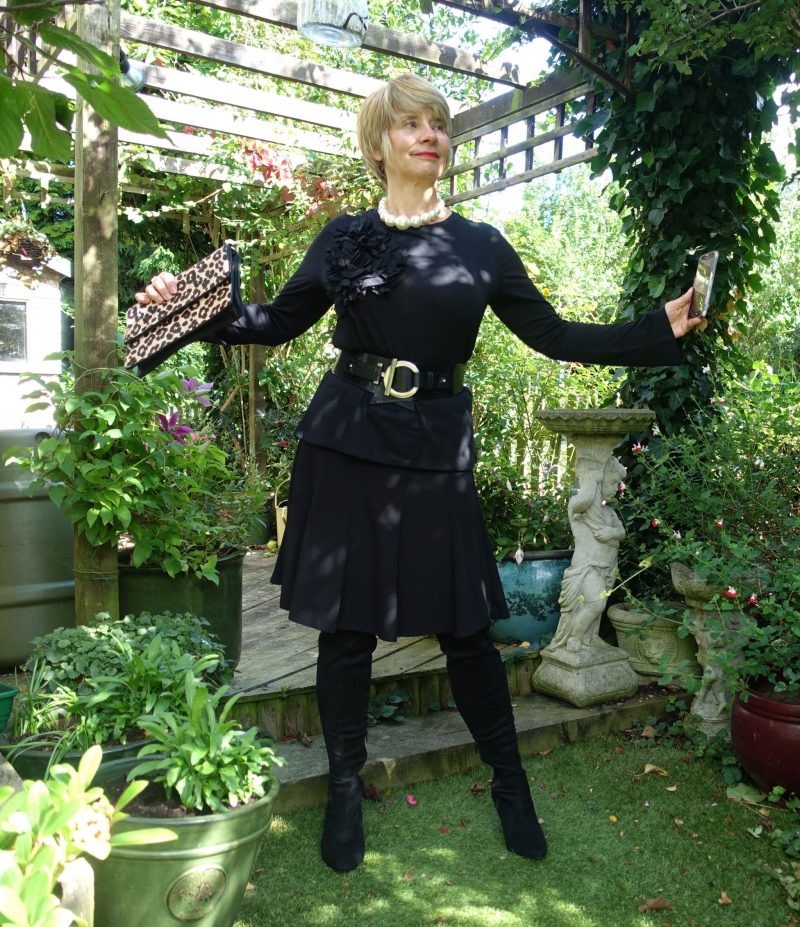 Gail looks very elegant in Black. It suits her way more than me! Read Gails style here
Subscribe for the latest updates!