This is the time of year to have an item in your wardrobe that can you can create a quick switch from day to night, casual to smart look. This colour block dress from Kettlewell will serve you well.
Decisions, decisions, this dress comes in many colours! I'm still a big fan of colour block styling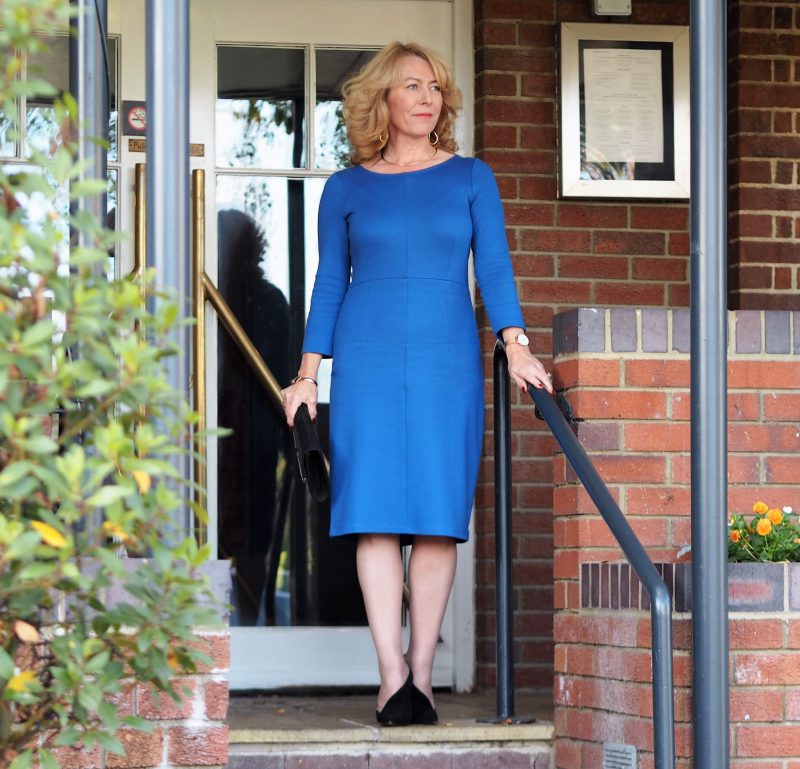 Have you heard of Kettlewell Colours before? I was introduced to the brand via an Instagram friend. Founded by Mellisa and John Nicholson in 2004 their decision to make comfortable colourful clothing, blocks of colour in easy to wear materials that are comfortable yet stylish and oh so easy to wear.I'm still a big fan of colour block styling, it's good for my petite frame, so I'm hooked on what Kettlewell Colours have to offer.
Take the quiz
Colour analysis is something I've never really thought about. I pretty much know which colours suit me and which don't but for any of you that are in doubt can have a colour stylist visit your home and tell you which colours will compliment your skin tone. It's an interesting idea. I know Blue's and Red's are my colours as are creams and browns, Pinks and Grey. Imagine this dress on me in the Purple that's available, it would look completely different and not anywhere near as flattering, but on you, it could look an absolute showstopper. There's a colour quiz on the Kettlewell website, pop over and have a go. I found it interesting.
I've chosen Galaxy Blue with hints of Gold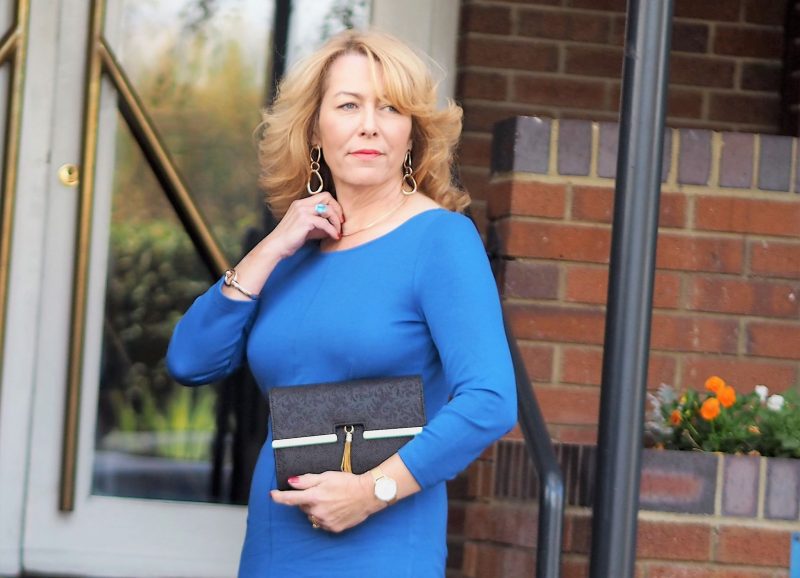 As soon as I saw this dress in Galaxy Blue I knew this would be the colour for me. Although I was very tempted by a couple of other shades. I quite fancied the Pine colour.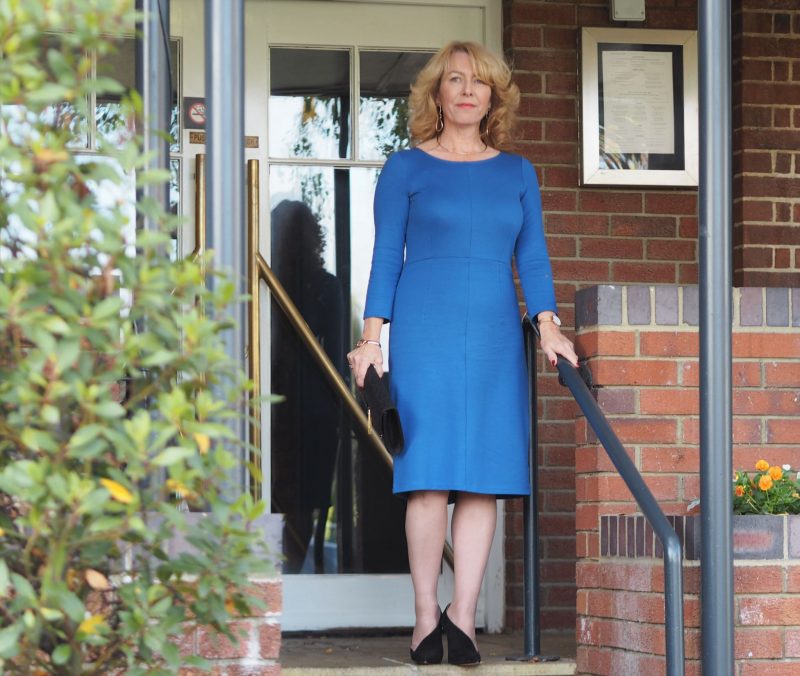 I'm at the Popes Grotto in Twickenham for a family birthday and I didn't want to look too casual but not overdressed either. I've chosen Gold to pair with the colour block dress and my new Black heels and a Black clutch. The earrings adding a little bit of glam. That's the beauty of the dress, it can be worn in so many ways.
For work – smart with a jacket over the top
evening – add some fur and party heels with glam jewels
day – knee high boots and a cardigan of any length
The dress is made of Ponte 69% viscose 28% and 3% elastane, so it's very moveable and perfect for a meal. No tightness after!
A small detail can make all the difference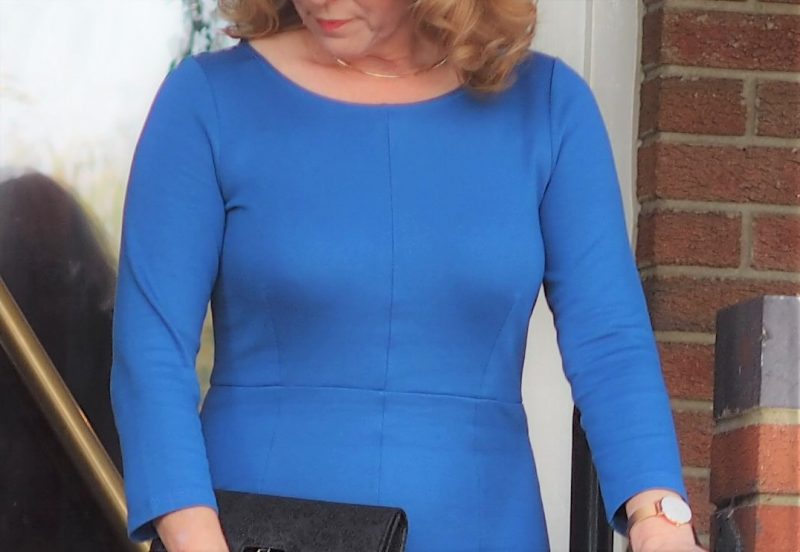 It's the simple seam detailing that I love. At the waistline and centre front. Darts front and back The waistline is emphasised nicely. This fits me just below the knee, so on most of you, it would be knee length & there is a small split at the back for movement.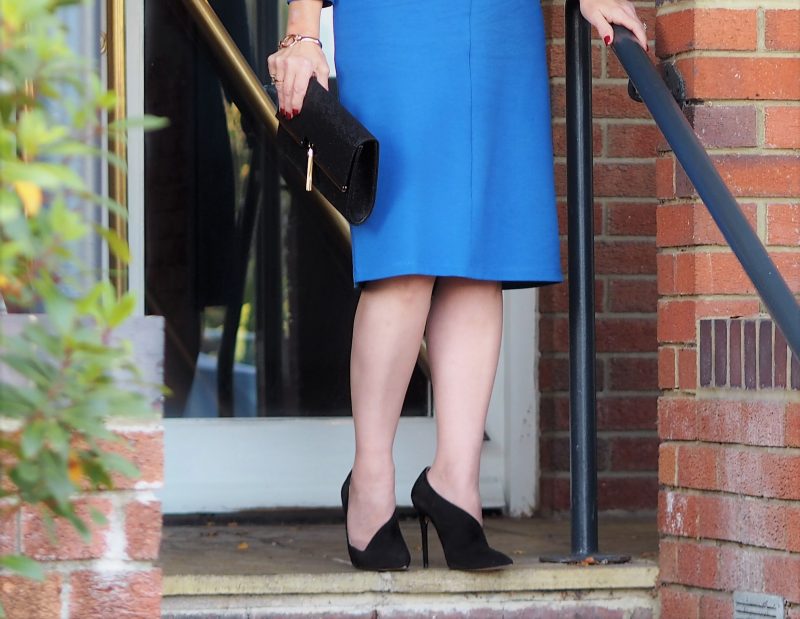 Black courts and Black clutch this time but add silver or Gold and this dress is party ready!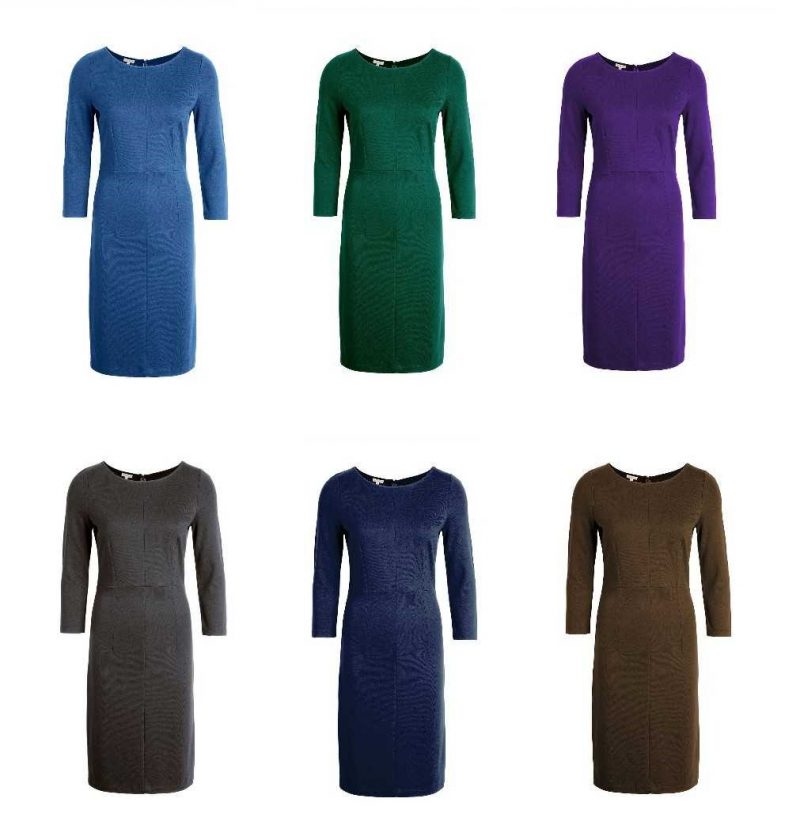 Here are the other colours available. What would your colour choice be? As I said I was tempted by the Green Pine colour and I love the Brown. Gold and Brown would be good or Cream! Take a look at the rest of the collection, there is so much to choose from your everyday basics to cosy cashmere and Merino wool.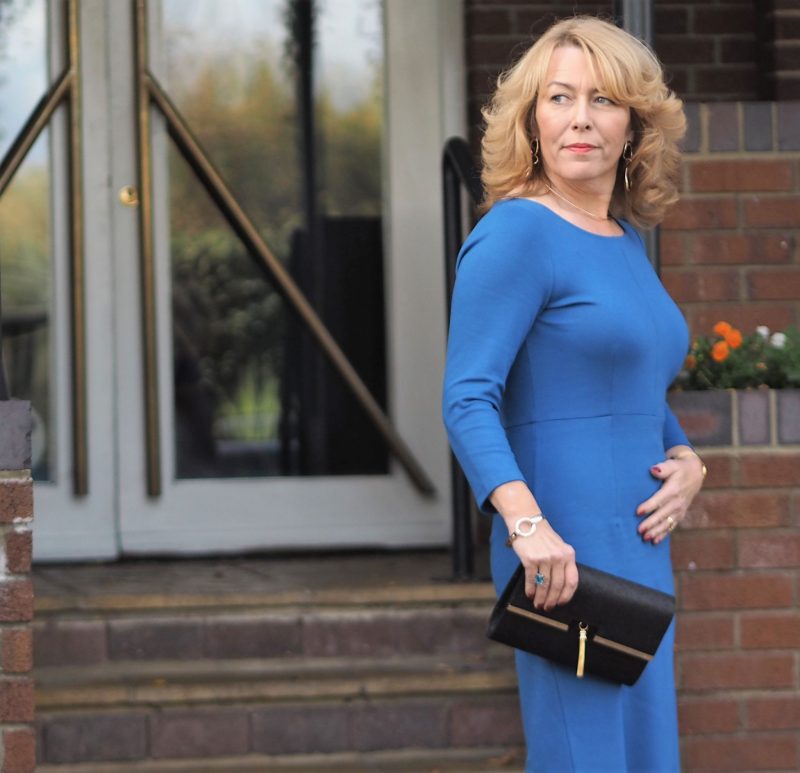 Now I just need to keep myself steady in these heels. They're even high by my standards!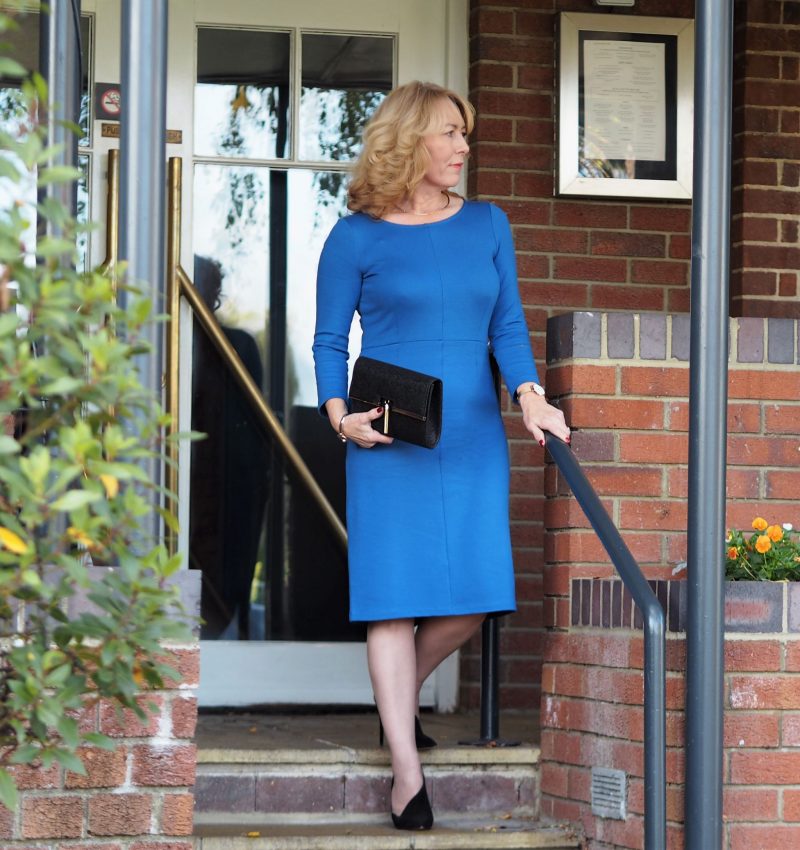 Dress – CO/ Kettlewell Colours
Shoes – Zara
Clutch – CO/Lotus
Earrings – Mango
Xo Laurie
Subscribe for the latest updates!