What better than to get a preview of one of your favourite clothing brands, being in London and meeting special friends?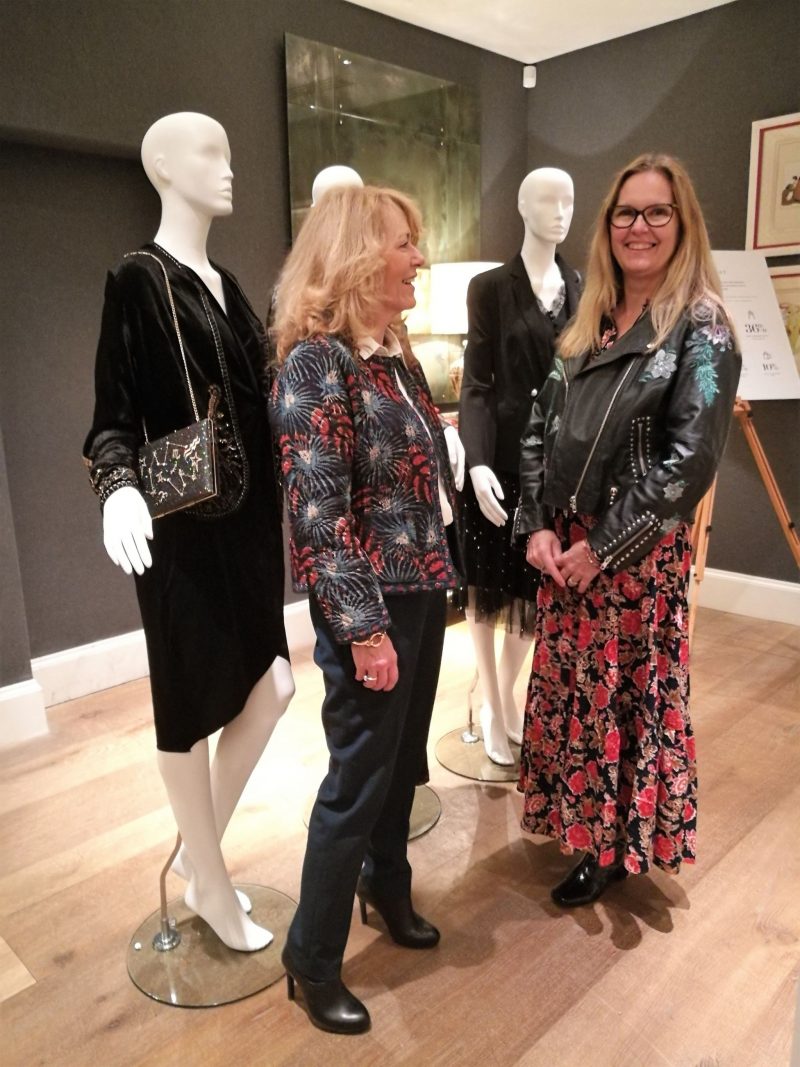 You will have to excuse some of the picture quality here my friends, but I still wanted to share this great day with you. An invite arrived to view the JD Williams Christmas Product Showcase and Ashley and I thought it would be a great opportunity to catch up. Ashley is actually working for JD Williams at the moment and is on the Colour Council see here offering style advise.
Let's take a look at the offerings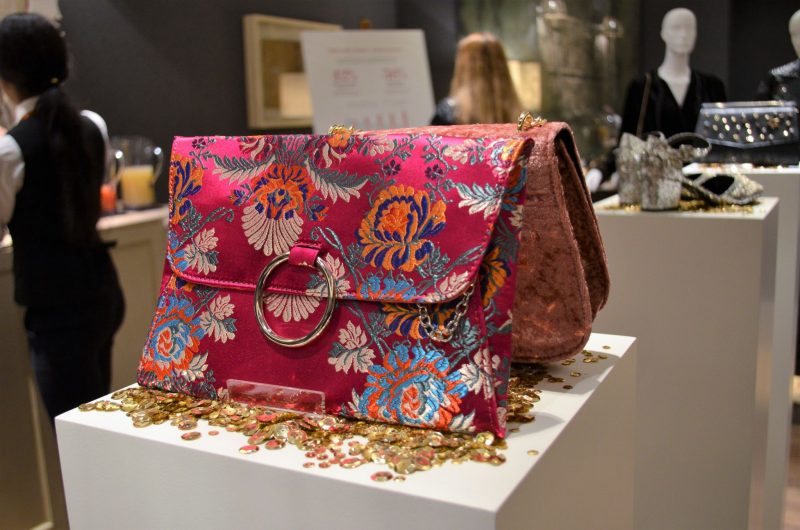 How gorgeous is this bag? I have to say all the accessories were stunning! JD Williams has really done well with all their accessories this year and there's not a lot I don't like! Take the most simple outfit, a plain black dress maybe and totally transform that dress in seconds with any of the accessories here.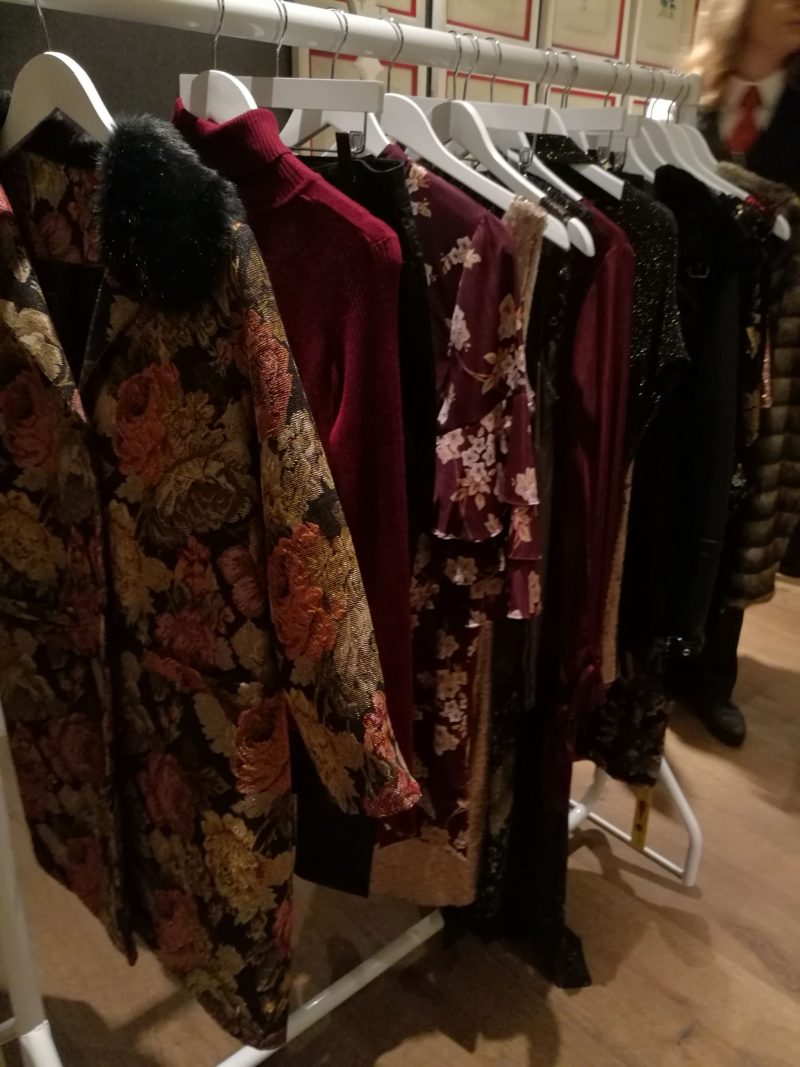 Jewel tones and Florals. I love all the Berry colours around this year, it's such a warm rich colour. Have you got this colour in your wardrobe yet? I have a couple of items in storage. I need to get the rest of my Winter wear out! There was a pleated Black and Gold skirt that I didn't get a shot of that I absolutely fell in love with, but I found it here it's available in Black and Silver too.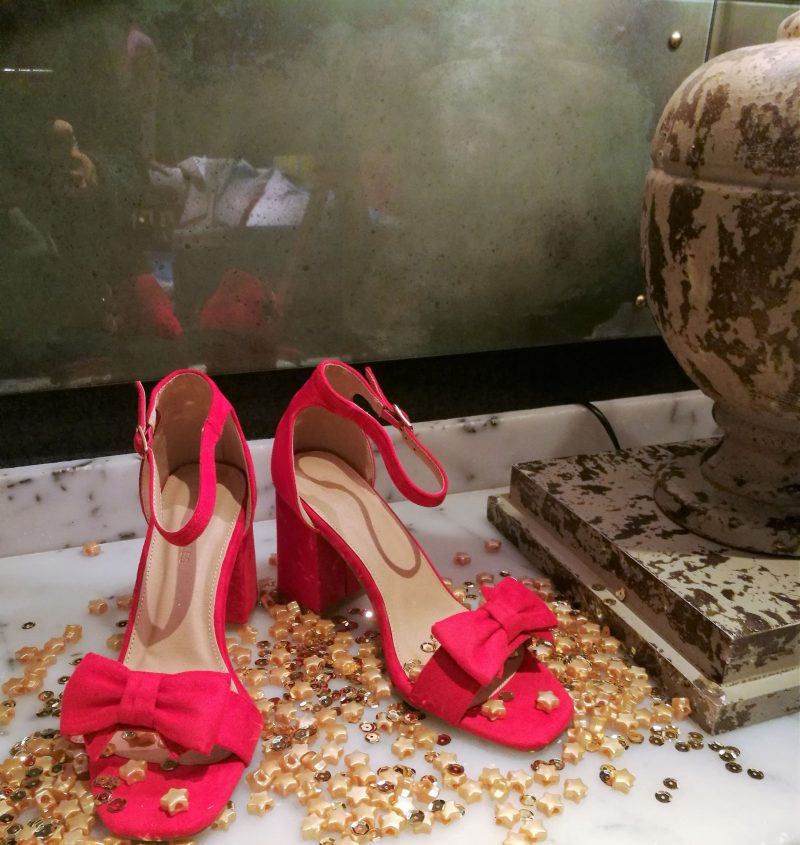 Party Feet!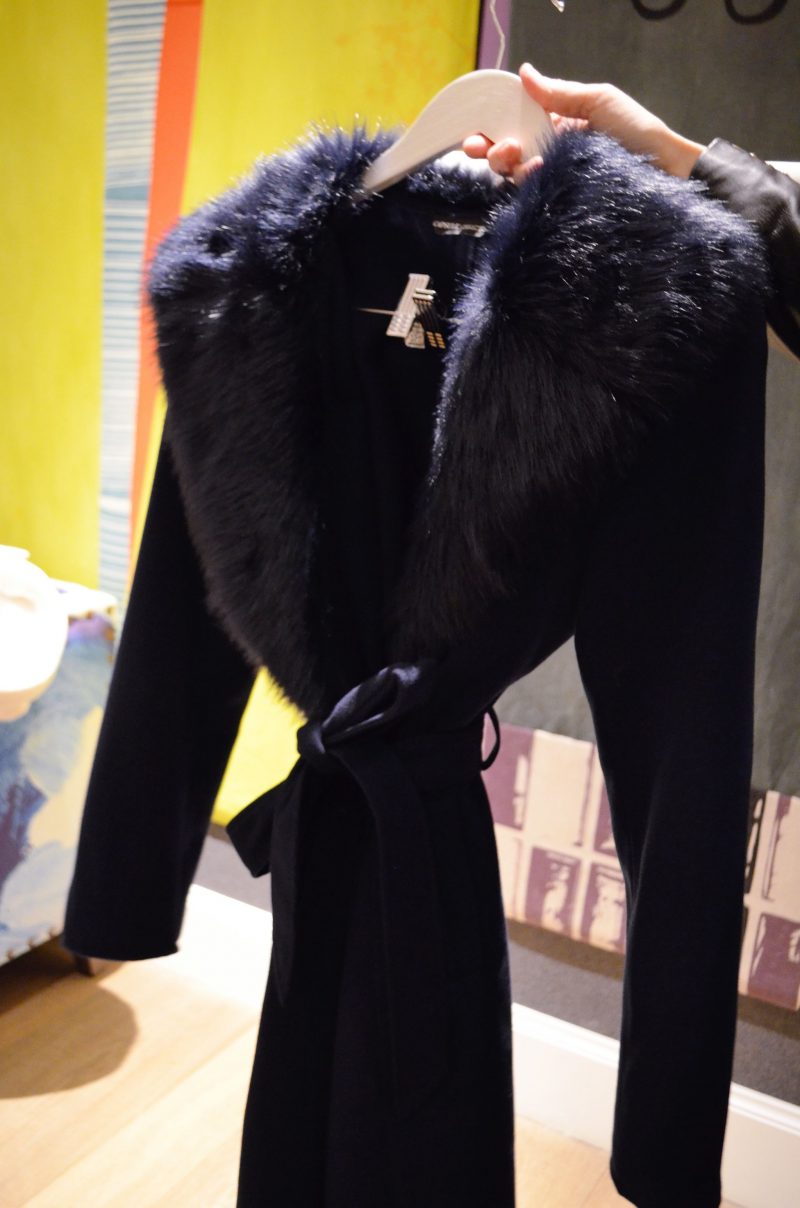 Straight on my Christmas list! This Navy Fur collared Coat was absolutely stunning! See a better pic here This really looks more expensive in real life than it actually is.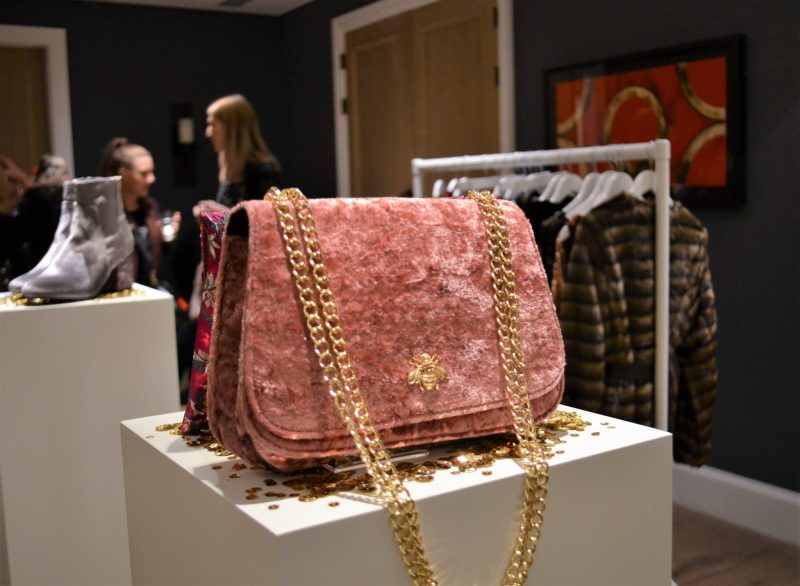 You'd think this bag was high-end designer! I love the Bee on the front! This beauty is a mere £22.00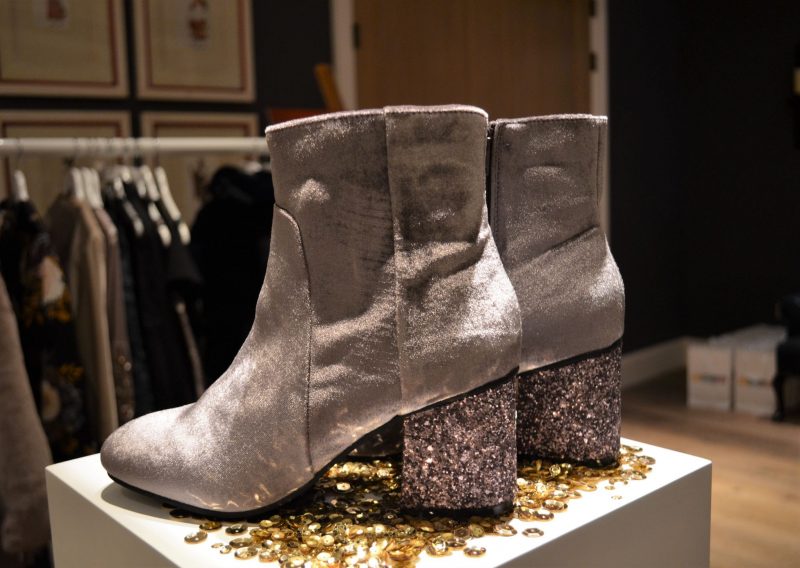 If You fancy boots rather than shoes to party in JD Williams have these sparkly heeled boots. I can't stop thinking about Micheal Jackson when I look at these! Will be great with cropped trousers too!

Pearls! Now you all know how much I love pearls! Did you see my latest edition? But really, how beautiful are these?
The Ham Yard Hotel in London is gorgeous. If your ever visiting London go there!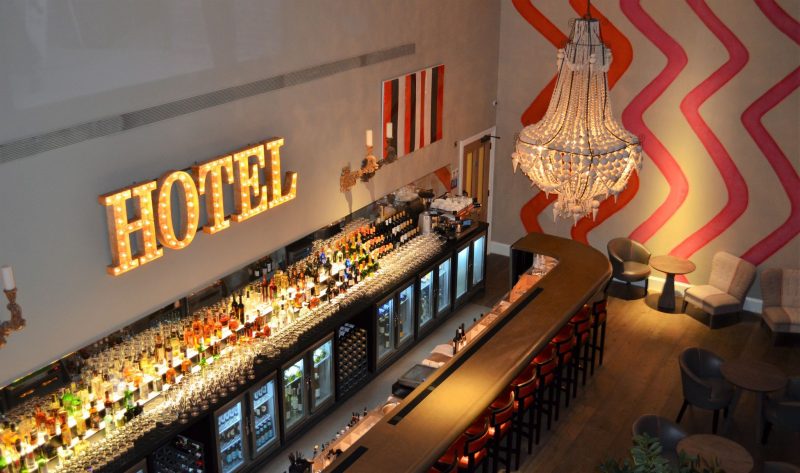 I managed to grab a couple of quick shots of the hotel that the event was taking place. The Ham Yard Hotel is something a little different compared to traditional hotels in London. I could have stayed there all day taking it all in. A great place to meet for coffee or tea or lunch even. I will be returning.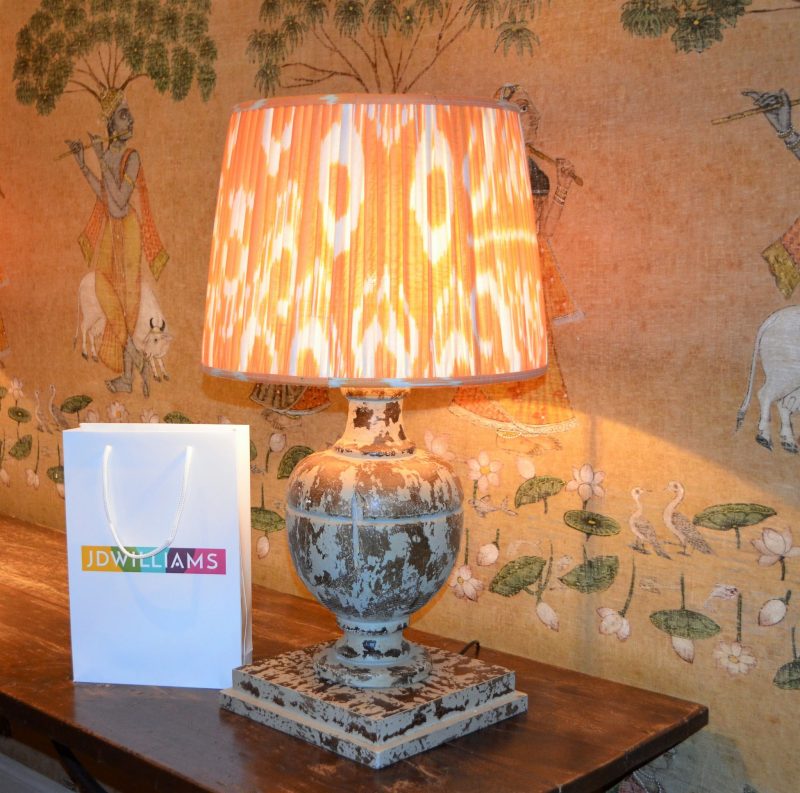 And now time to relax with my blogger friends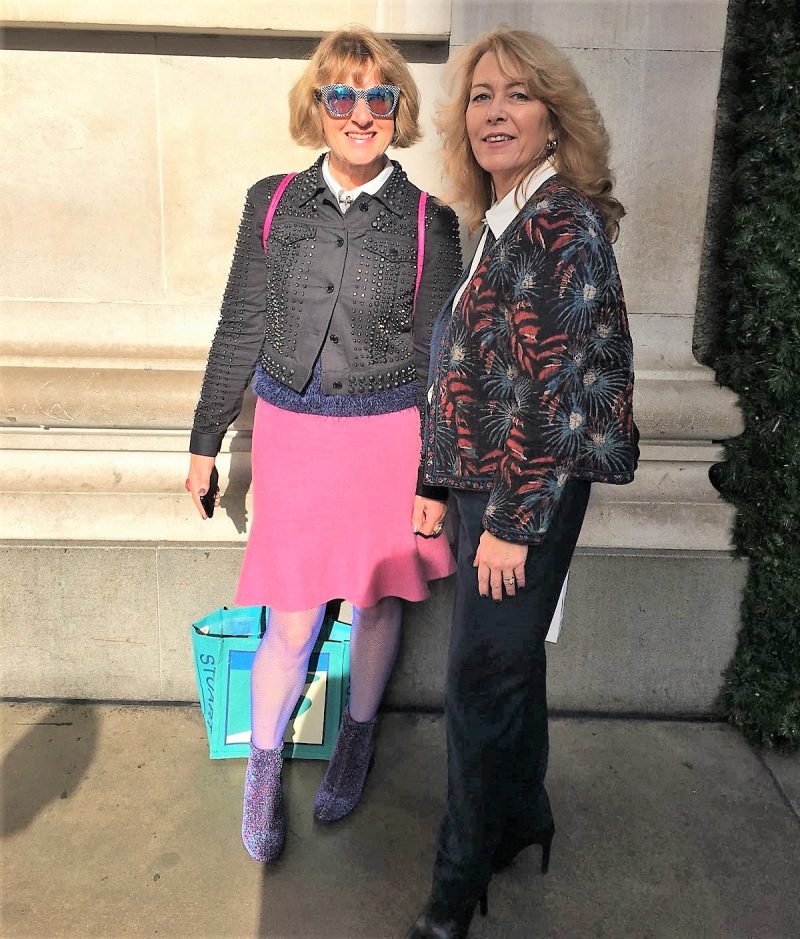 I can't tell you how great it was to meet the lovely Anna from Anna's Island Style.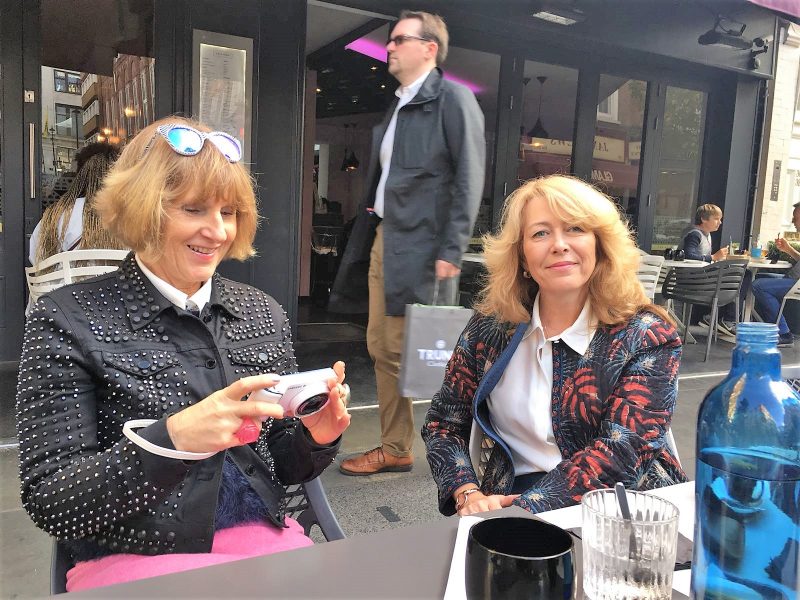 We could have chatted the whole day! A couple of hours zoomed by in no time! It's so good to chat blogger talk with women who get it! A lot of my non-blogging friends just don't understand. Do you find that? You get so passionate about something and you speak to a non-blogger friend and they look at you like your a looney!
Two Fashionista friends. We all hit it off immediately.And I'm sure we will be meeting again soon. I hope you will pop over and visit my two blogger friends. All in all such a fantastic day out and I can't wait to do it again.
Xo Laurie
Subscribe for the latest updates!