The leopard print coat…
You may remember a while back, those little videos of me trying on all those gorgeous coats and jackets in MandCo and I just couldn't make up mind and asked for help? Well, it was a unanimous decision by you all that it had to be this leopard print coat…
I posted the MandCo AW17 collection a while back and had said then how much I had liked this coat, but there were so many lovely ones I just had to go into the store and have a try on and still couldn't make up my mind! I knew I could rely on my Insta friends to help. And if you are one of those that helped me choose, it was a close choice between this leopard one and this pink one came in a close second. So thanks to all of you, and I have to agree this was the best choice and I love it!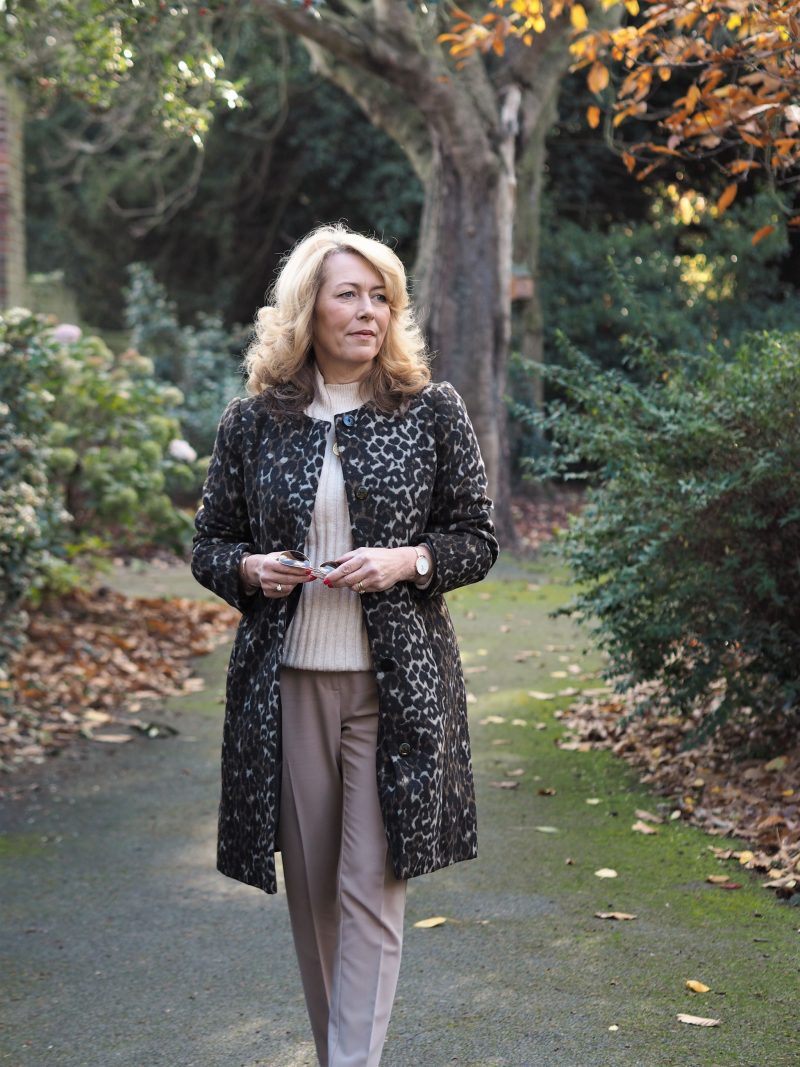 Turns out that this coat is a very popular choice…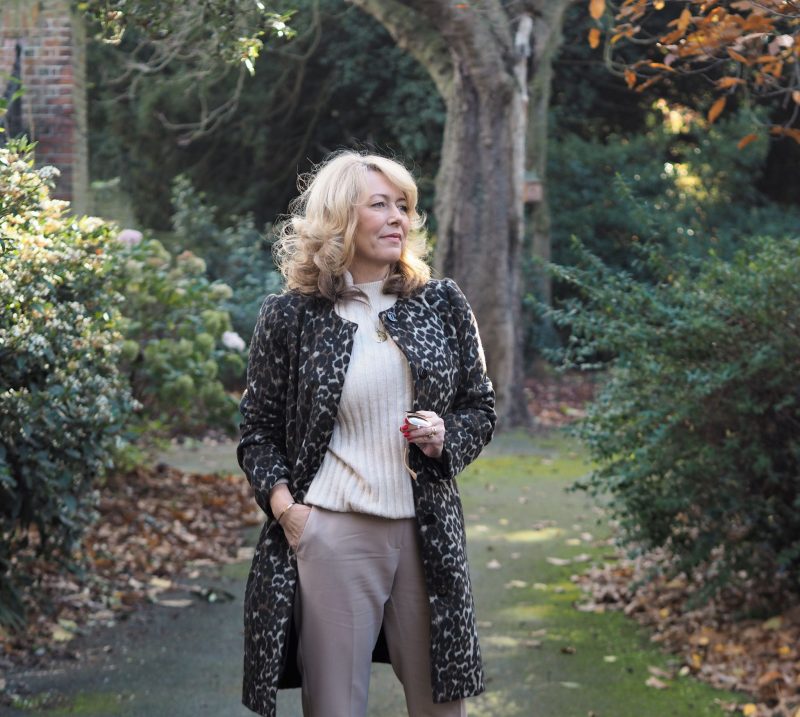 This coat has caught my eye on so many occasions too. It's been featured in all the glossy mags and I've spotted it on various bloggers and friends on Instagram too. One thing that did catch my eye was that so far, every time I have spotted this coat somewhere, it's been worn with Black. Mainly a black roll neck jumper has been the norm and it's no surprise with the round neck detail (this looks great with a colourful scarf too by the way)
Not boring beige!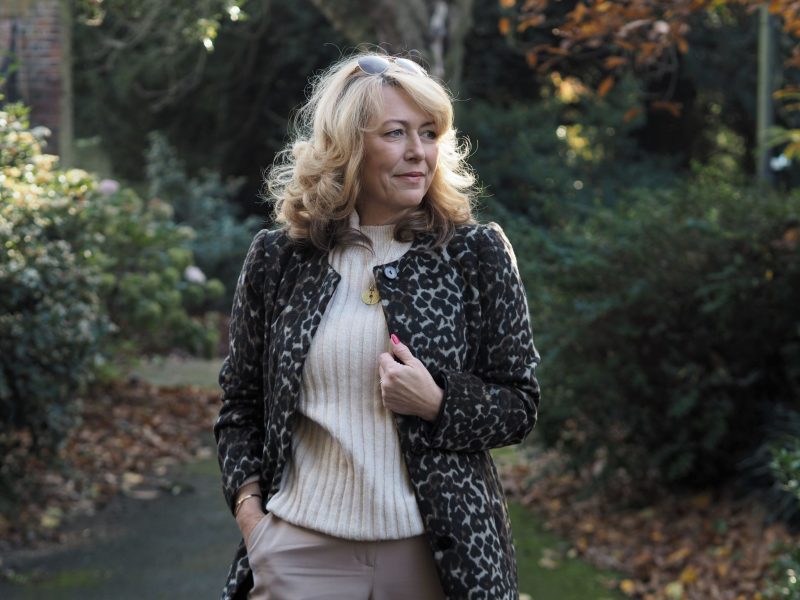 So I've paired my leopard print coat with Beige. You all know how I prefer my lighter colours over dark and I think Beige pairs up with the lighter tones in the leopard print. Beige in my book is so underrated, a lot of "Boring Beige" talk in the blogosphere, but I love it and I'm wearing it!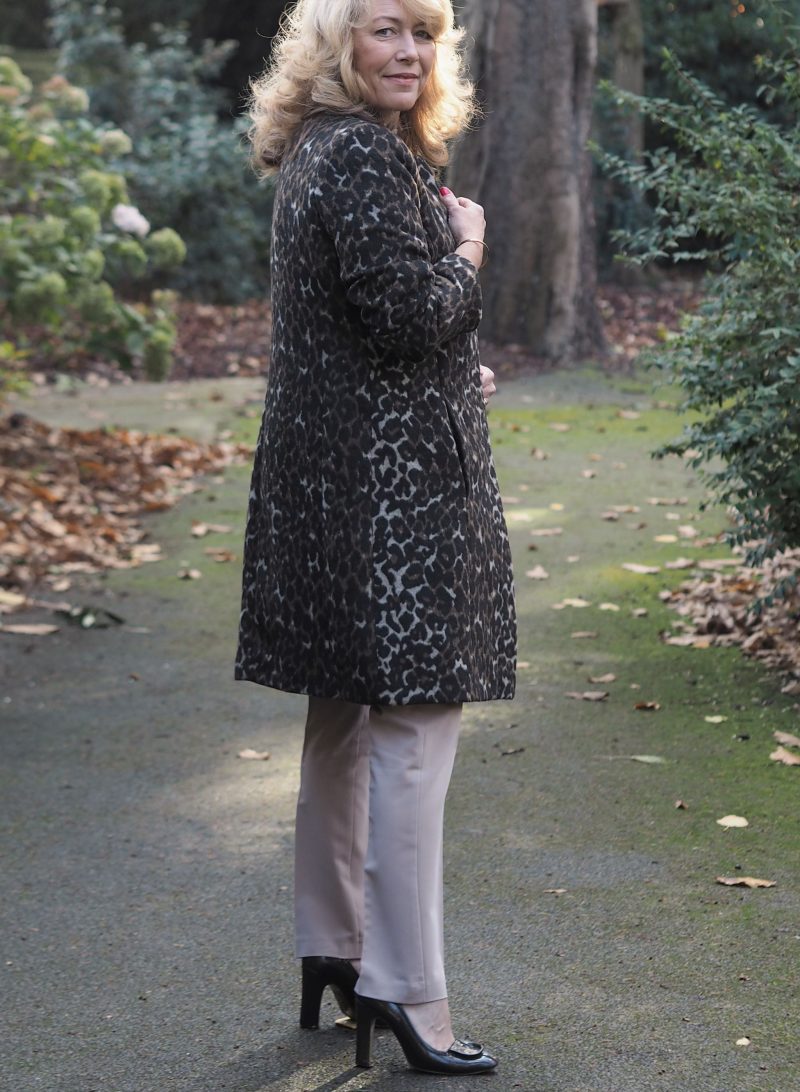 The coat is lightweight but warm and the length is perfect for me. This would be knee length on the average height woman. It's such an easy to wear item and quite a showstopper. I've just looked online and it's currently on offer from £75 to £50 which I think is an absolute steal. You can find it here but be quick, it's limited stock!
Leopard seems to be more popular than ever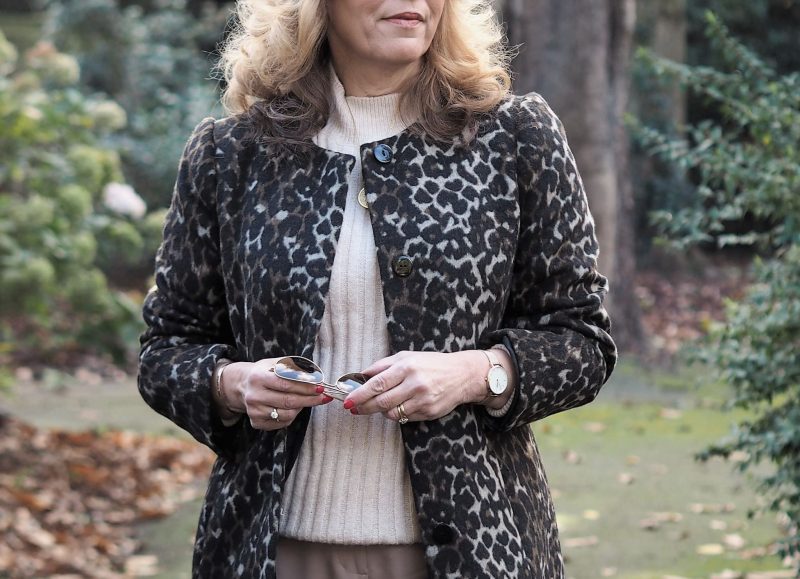 The only accessories that I've added are hints of Gold and kept the look quite minimal for a smart/casual look. I think the coat would look great with Red too, so I'm on the hunt for a nice Red roll neck jumper to wear with this. I've spotted so much leopard print this year, have you? I think it's always going to be popular, but it seems to be more so this year.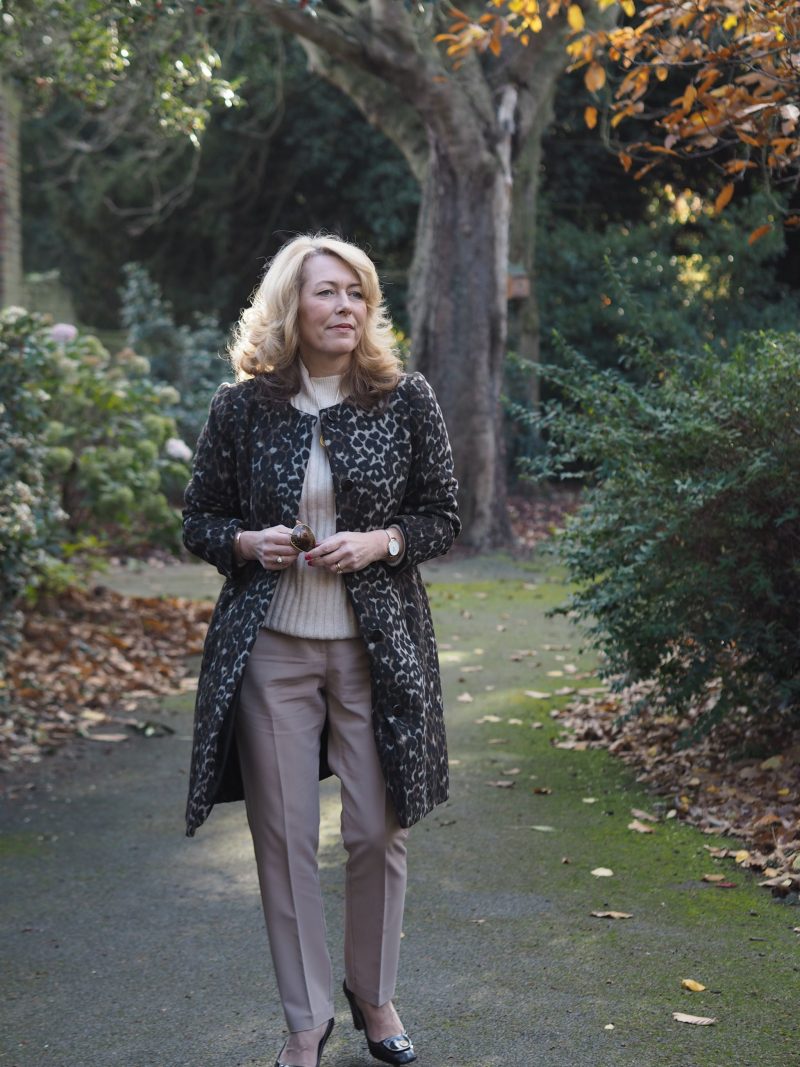 Leopard Print Coat CO/MandCo – here
Trousers – old /- similar here
jumper/old – similar here
Shoes / Ted Baker – very old!
My next wish list coat / An absolute bargain and just as gorgeous here
XO Laurie
Subscribe for the latest updates!