Trying out the AW17 collection from Lotus, I had a hard time choosing! But then my eye wandered over this stylish pair of court shoes, not because of the shape or the heel height, it was the great detailing on the heel that caught my eye.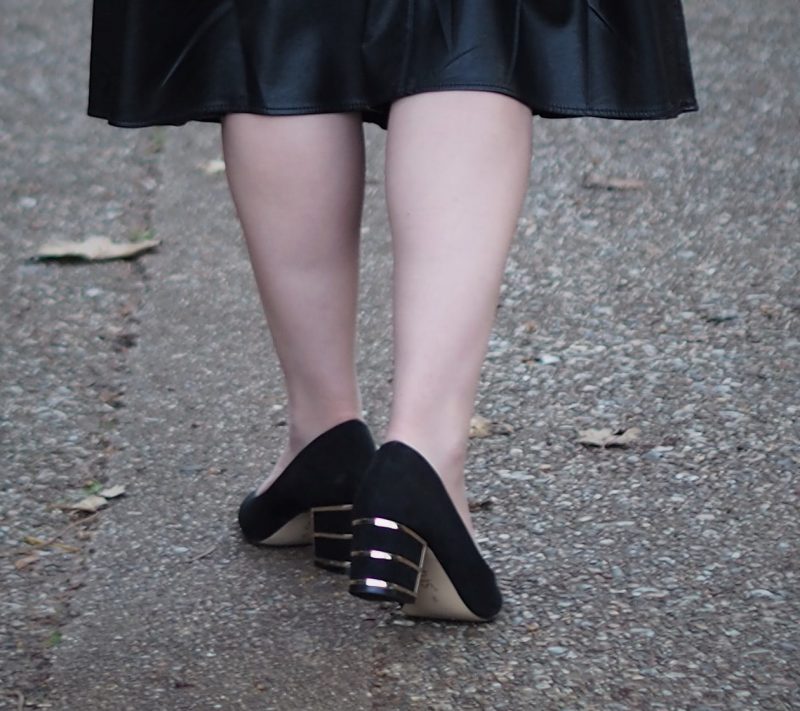 Yep, I've honed straight into the heels on these shoes. My first thought was ooh shiny! And then I thought, hang on a minute, I won't scuff those when I'm driving! Does this happen to you? I love this idea and super smart detailing. The Gold is actually metal too. Like a heel guard! I will take metal hardware on my heels any day.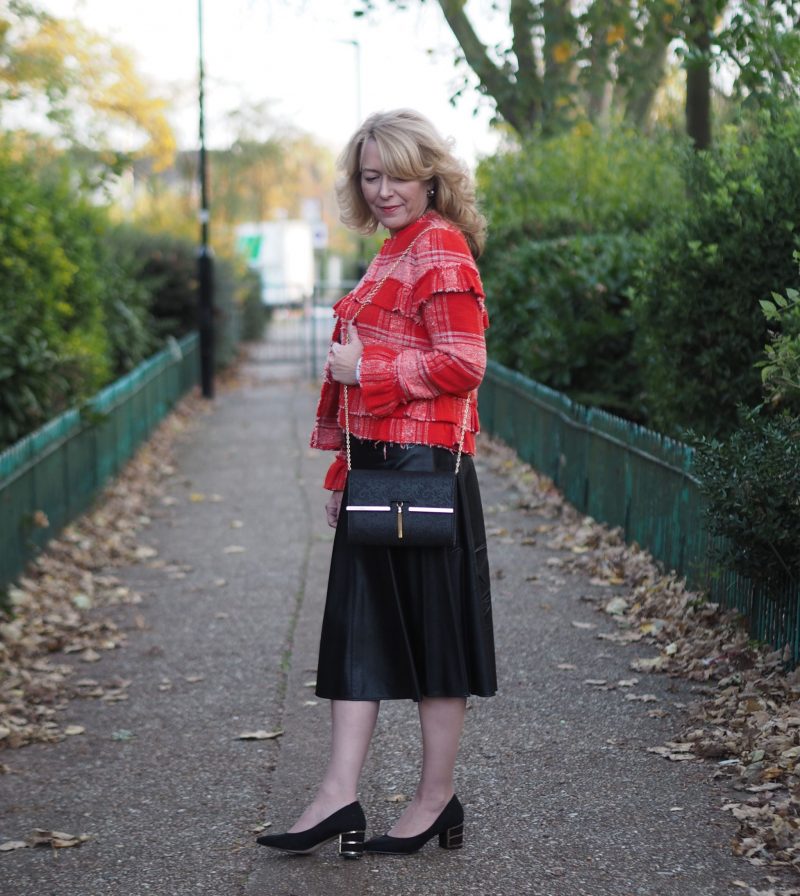 I did intend to wear something more in the way of an evening outfit to show the shoes and bag that I have chosen but it's freezing! So I decided on a smart casual look, plus I don't have any parties or nights out planned. I guess they will start next month with Christmas coming.
The heel just gives that nice little bit of elevation
One thing that I do know is that Lotus provide stylish shoes/boots and you may remember the sandals that I posted earlier in the year. Catch It here if you wish to browse. I'm still using the gorgeous bag from that post a lot. It's one of my favourites, and it's still available on sale at the moment. But getting back to the shoes, the Mercy Black court shoe, I like the height of the heel, it just gives that nice little bit of elevation, but is still super comfortable to wear too.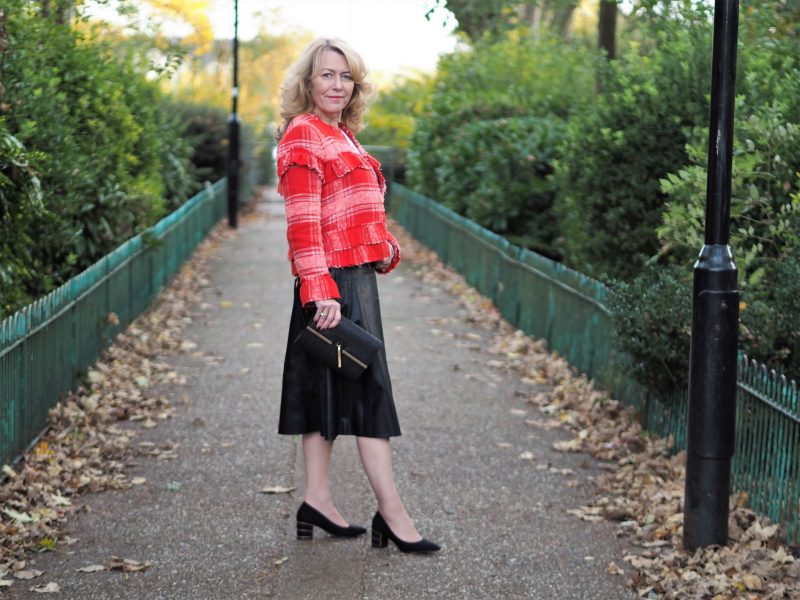 These shoes are neither too high or low – just right
The shoes are Microfibre on the upper outside, so much easier to care for than suede, and they come in Red or Navy too. The Black printed Castor bag can be used as a clutch or you can use the chain that's hidden inside, and I love the gold tassel detail.
Faux leather- in or out?
I've chosen to wear this Black faux leather skirt to show off the shoes. Any of you that know me well will know that I wear my trousers quite long and you would only see the tip of these shoes in them & I want you to see the whole shoe! Black skinny jeans would look great with these, so I will be shopping for those. After wearing the skirt, I think the skirt has had its day. I still like to wear my faux leather jeans, and the shops are still stocking them in all colours, so obviously still in demand. I do love this Zara frayed jacket though. It's great with jeans or trousers too.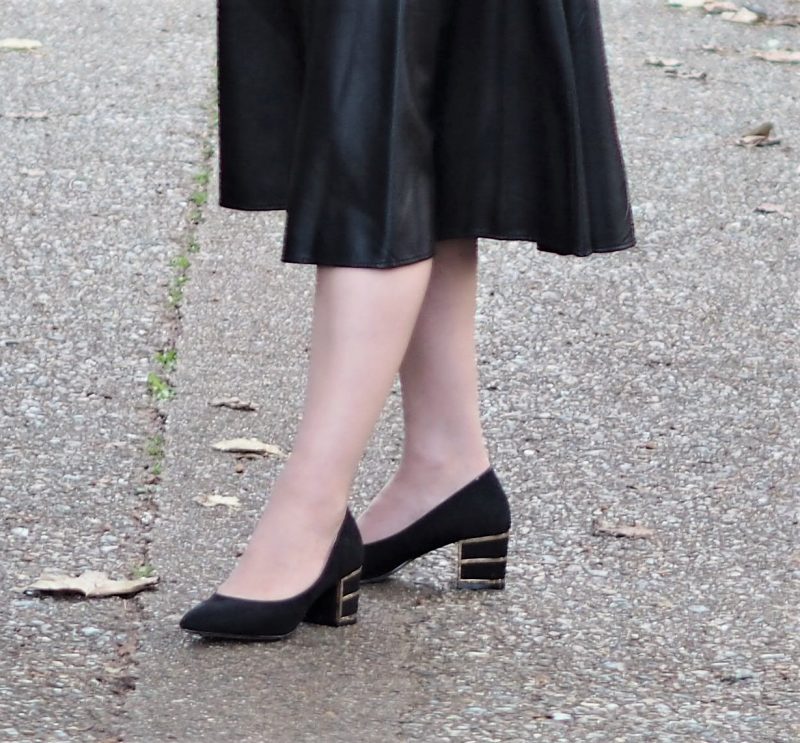 Loving this block heel trend it's so easy to wear!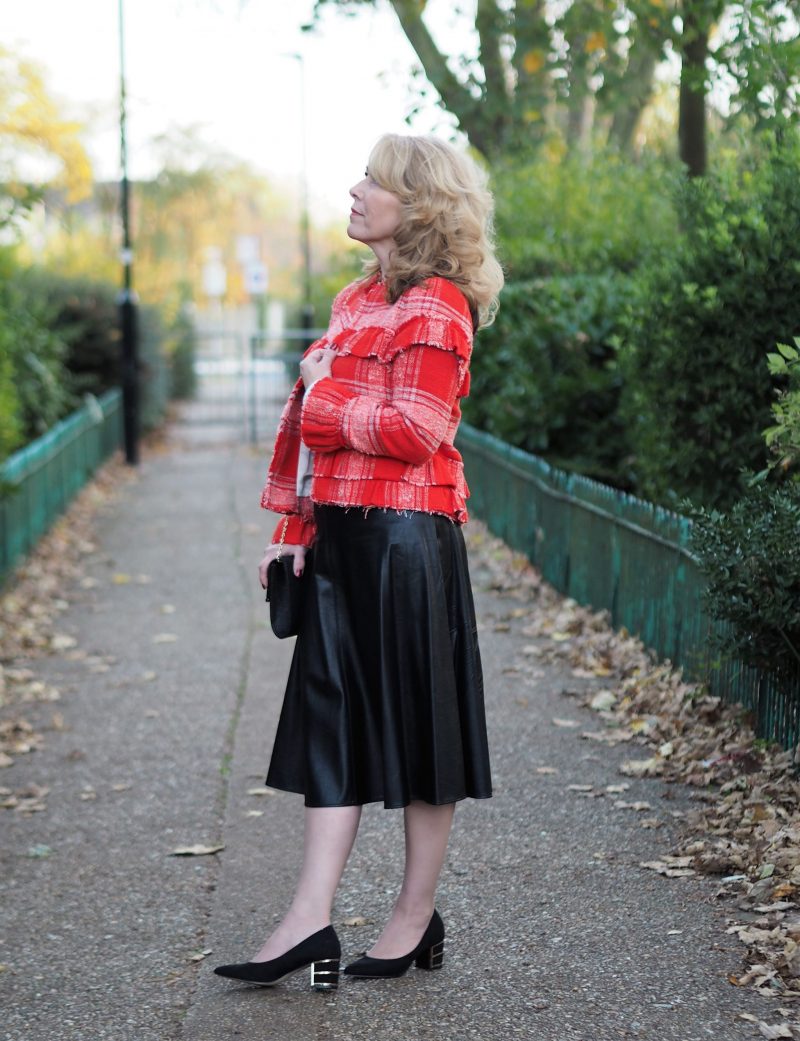 The bag is Gorgeous! I love the printed design and the gold hardware and chain. It's good enough for evening but not too glam to use for smart daytime looks. The Lotus Castor Clutch bag will fit the bill for many an occasion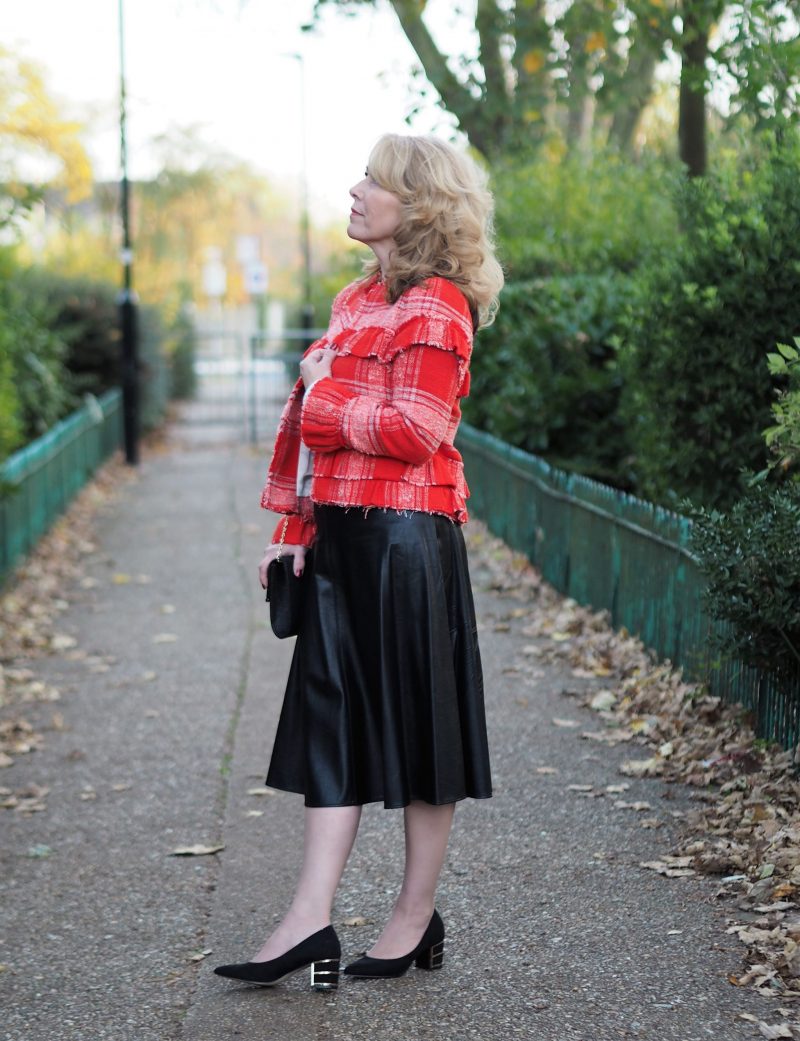 And yes, here it comes! Why does it always rain when I decide to take my photos! A quick dash to the car was needed trust me!
Here are the details…
Black Mercy Microfibre Court Shoes CO/Lotus
Black Printed Castor Tassel Bag CO/Lotus
Zara Frayed Hem Jacket – Similar
Xo Laurie
Subscribe for the latest updates!