Welcome back to our 5over50 challenge. The year has flown by and this month of December is my challenge and I decided on Christmas jumpers. I bit my nose off to spite my face here! I found it quite hard! Let me tell you about it…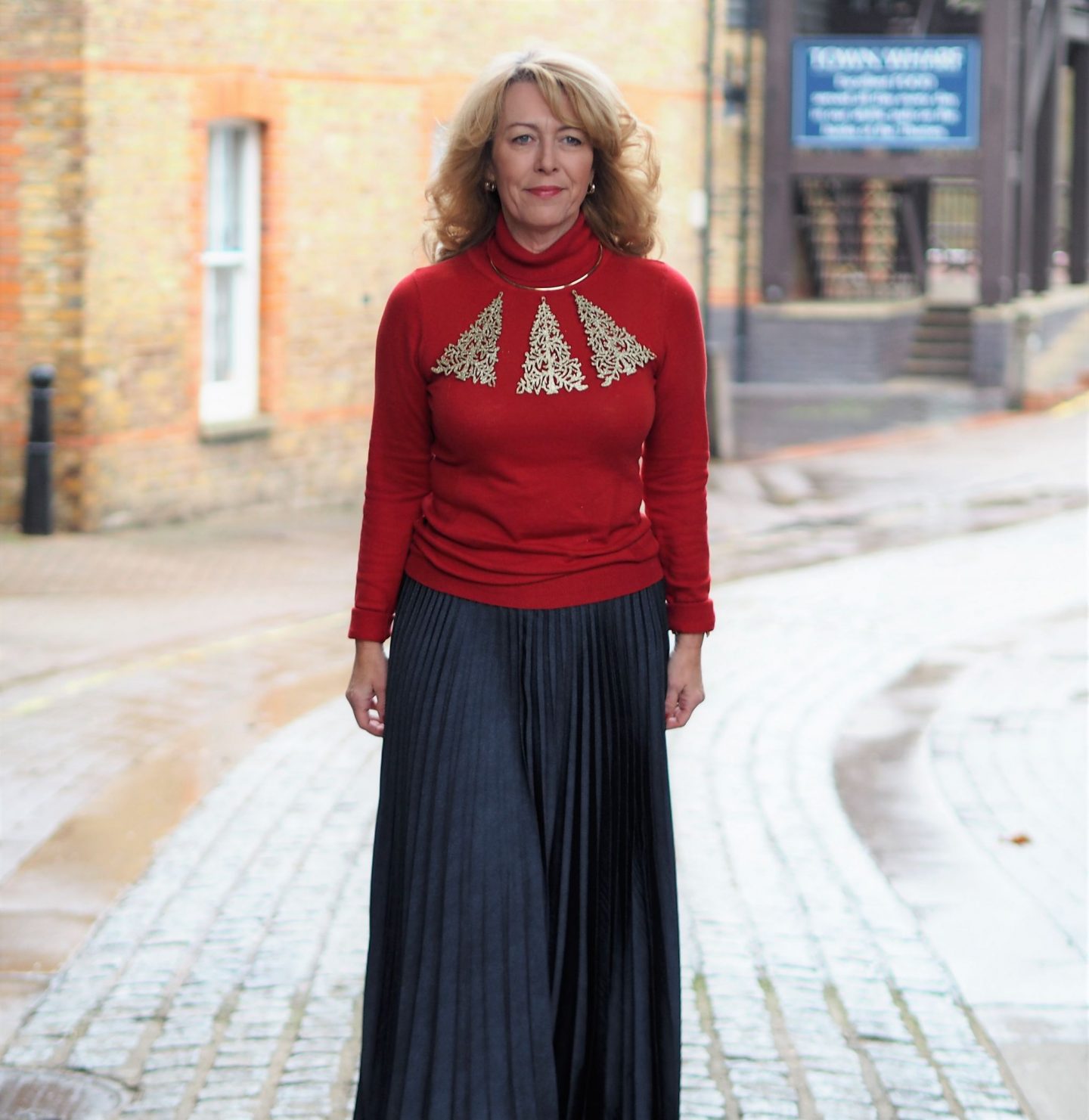 When you can't find what you want in the shops!
Ok, so I thought the shops would be awash with jumpers, and yes they were. I kept putting my purchase on the backburner as each shop I visited just didn't have anything that caught my eye. It finally got to Friday just gone and out I went to find my Christmas jumper. There wasn't much left! I settled on three M&S jumpers to try on and went into the changing room. I liked them but didn't love them thinking ho-hum this will have to do and decided on one red and white jumper at £35.00
In the queue, I spotted some items that would make great gifts and then it dawned on me how much my purse has emptied this month! What was I doing? £35.00 on a jumper I most probably won't wear hardly!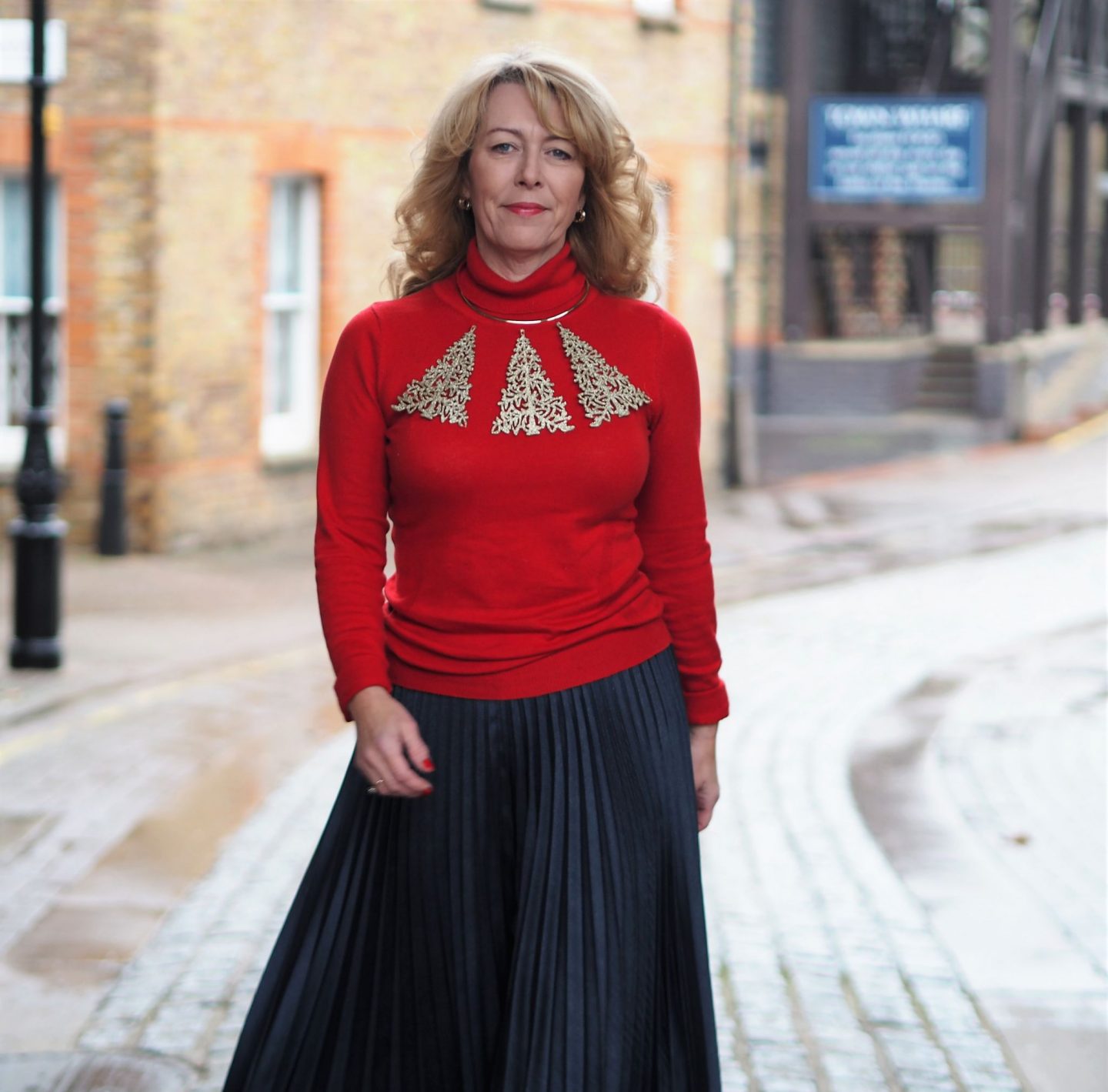 So, a makeshift Christmas jumper was thought up!
My decision was made to somehow make my own jumper out of something? Help!!! I needed to have these photos to my 5over50 group by Sunday at the latest!
Browsing the aisles at Tesco doing my food shop I spotted some red gold star present labels. They went into the trolly, thinking I could quickly tack those on and then I spotted these Christmas tree decorations at 50 pence each. I quickly returned home and sewed them on before the shops closed in case it all went pear-shaped and there would be more choice before the shops closed, but I think it worked out ok! Not bad for £1.50!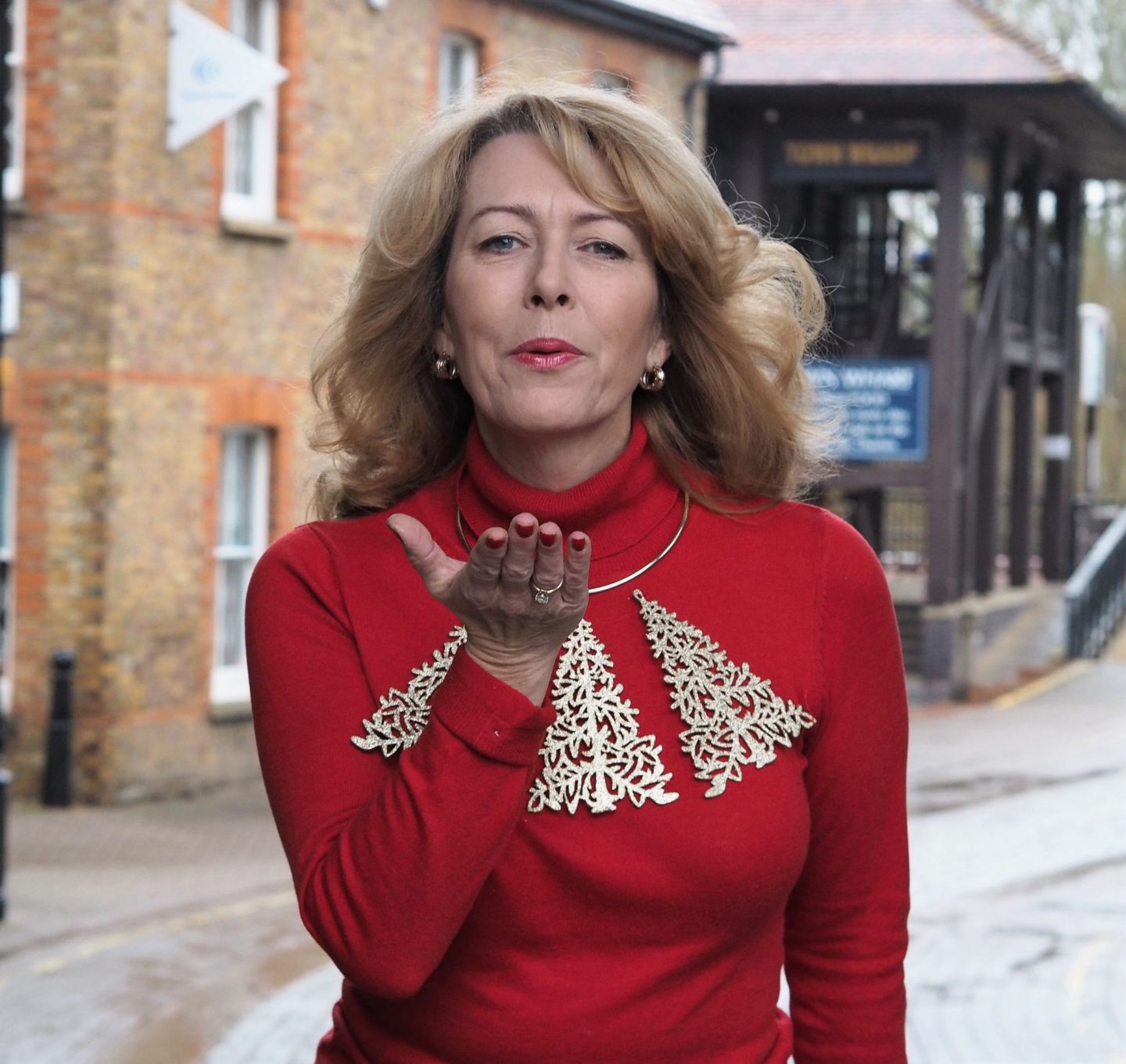 I want to wish you all Merry Christmas!
The year has flown by and I've had some really fantastic times that wouldn't have come my way if I wasn't blogging. It's been such a pleasure doing this style challenge with all the girls. And I want to thank you all for visiting and I hope you have enjoyed reading these challenges.
I'm finishing off sending you all a kiss and my best wishes. I wish you all the best of Christmases and I hope it's filled with fun, glamour and love.
Let's see how the other 5over50 group styled their jumpers…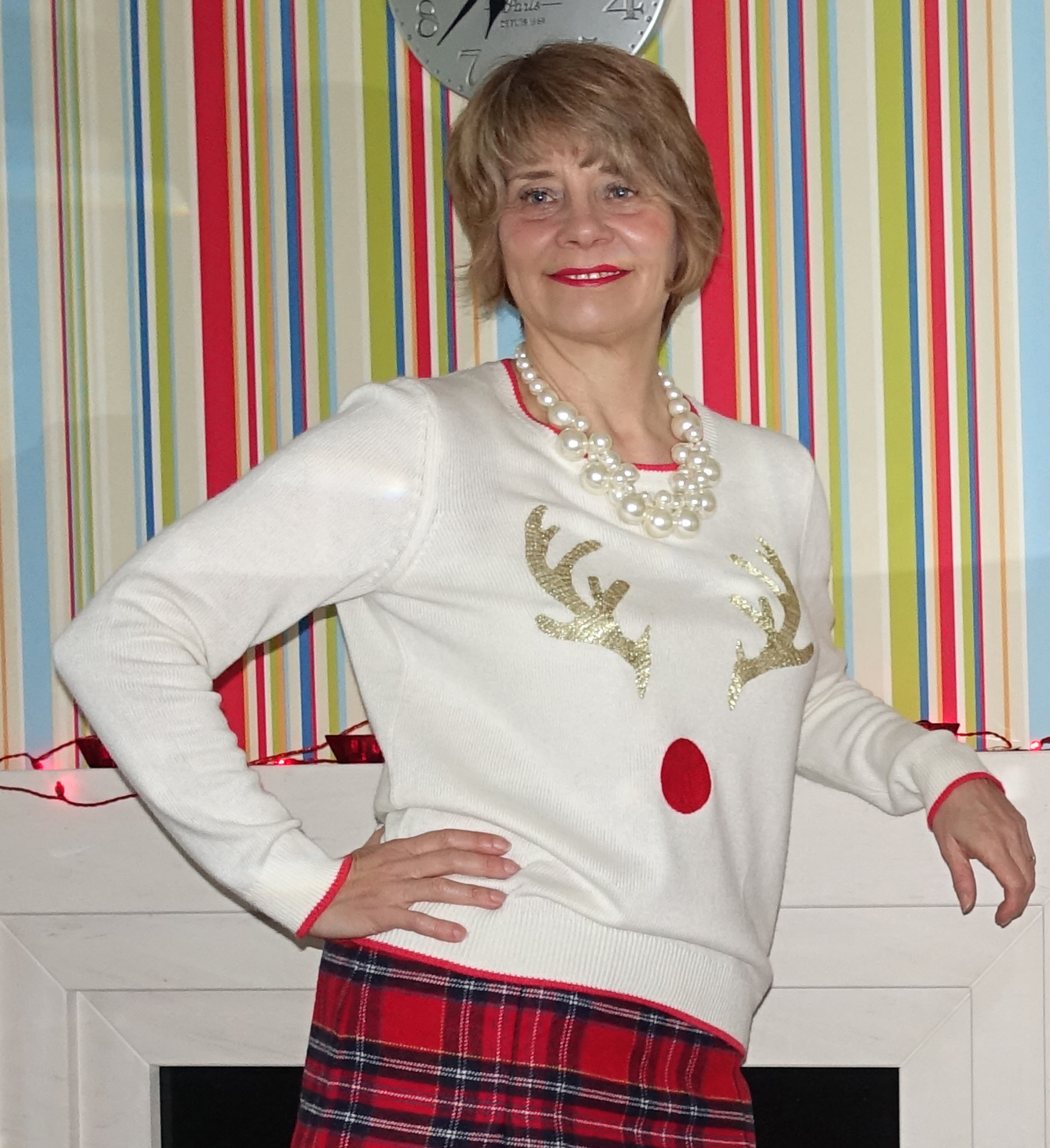 Gail From Is this Mutton is festive with this White and Red Jumper perfect to pair with those gorgeous pearls.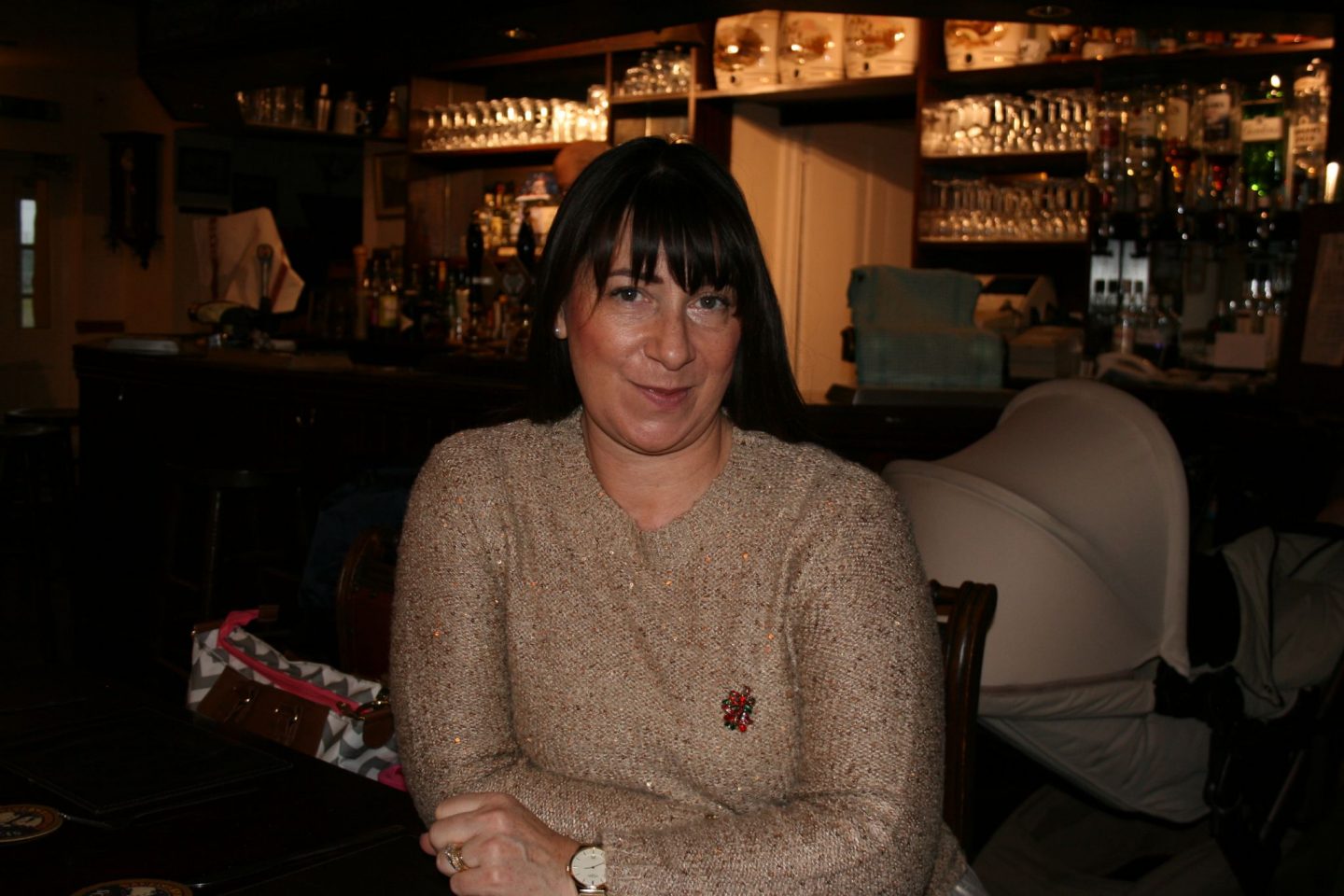 Jacqui from MummaBstylish is all glam in Gold, and I love a bit of sparkle!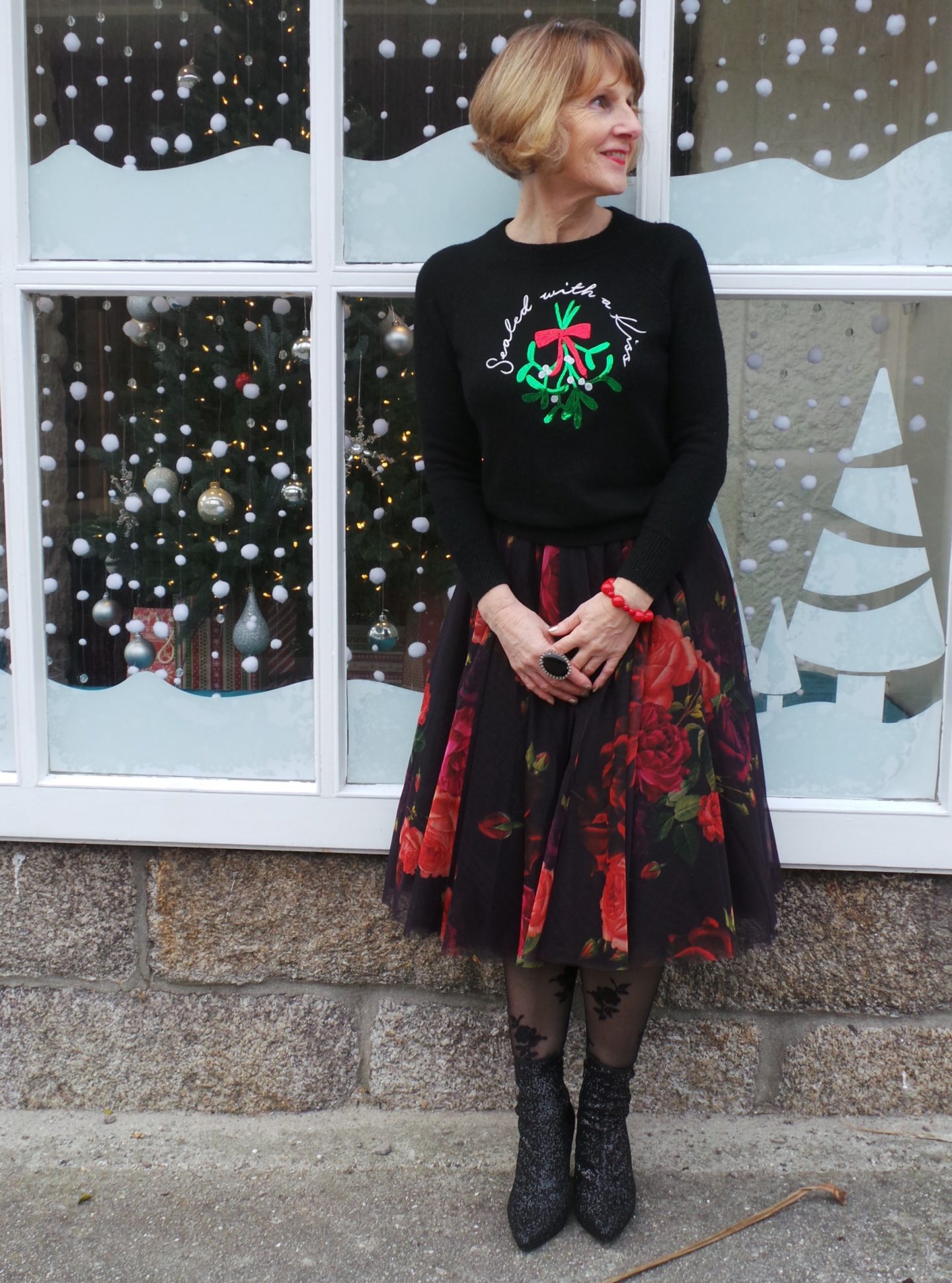 Never mind about the jumper! How gorgeous is the skirt?!! Anna, from Annas Island Style, has a perfect backdrop too. Great minds again Anna! I'm just about to post something similar!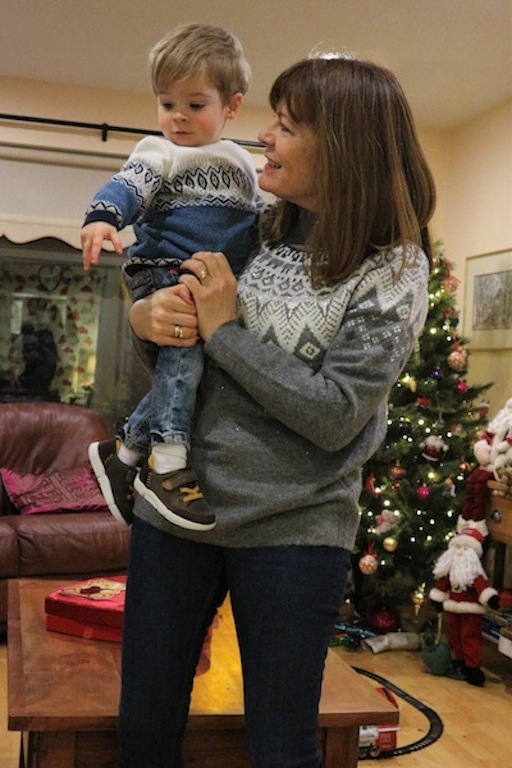 Hilda's got it spot on as far as Christmas is concerned. This is what it's really all about, isn't it? I would have loved to have got a Christmas photo with my all my grandchildren together. I can't wait to see them all over Christmas and they're the reason I'm so broke! Take a look at Over The Hilda's post to read more
Merry Christmas To You All!
XO Laurie
Subscribe for the latest updates!