I couldn't wait to share this dress with you. The AW17 collection from East UK has been spot on this year with many a tempting item, my first choice being this Marina dress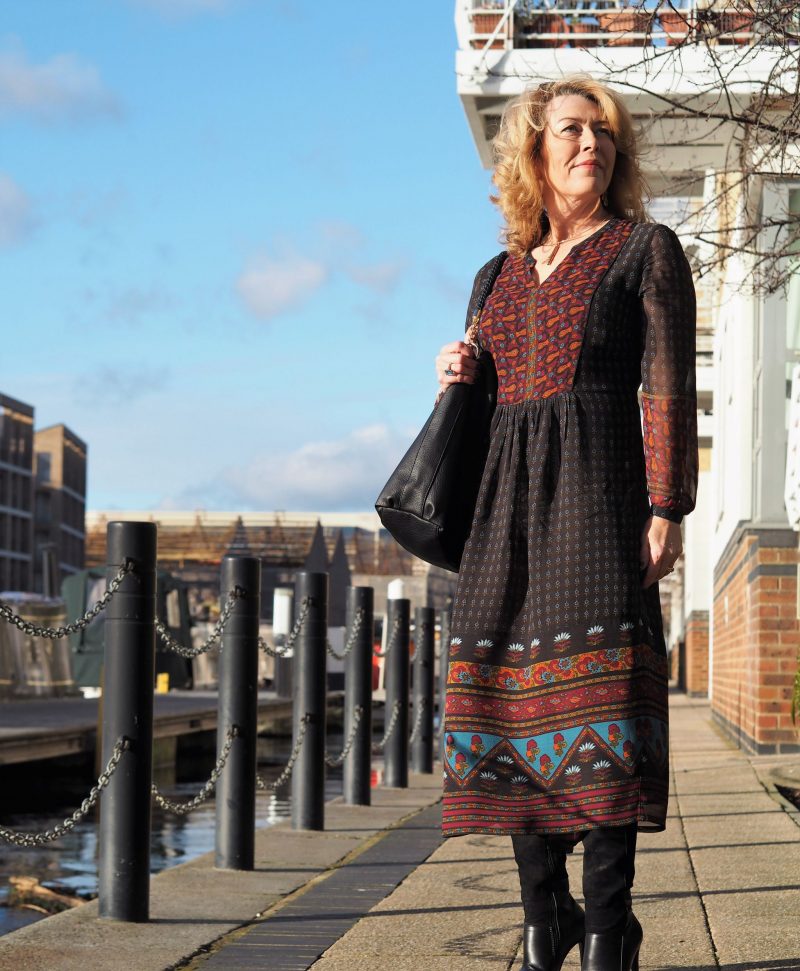 If you've been reading my fashion posts for a while you will know I'm a huge East Uk fan!
Looking to choose something from this winter collection from East Uk there were so many items on my wish list. And I've had a view of the SS18 collection (there's a post coming up about that) and it's going to be even harder to choose for that believe me! If you've been reading my fashion posts for a while, you will know I'm a huge fan. The tunic top I posted here on those hot summer days served me so well, and the jacket, see avove in my wardrobe has been worn countless times.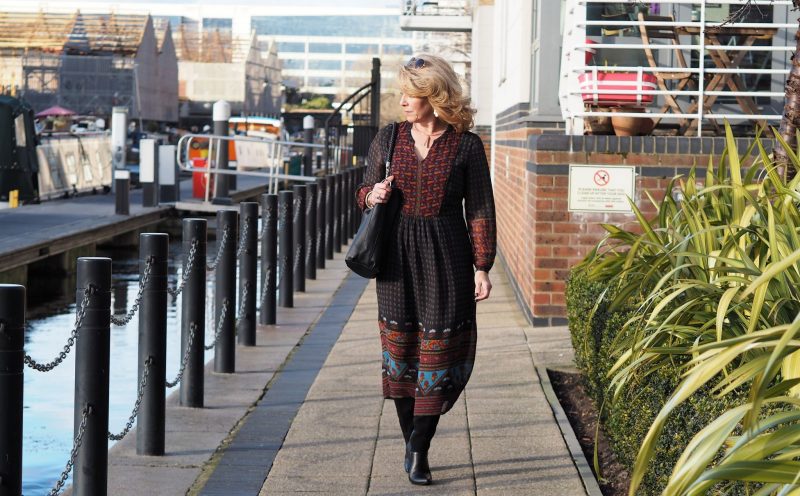 It's absolutely freezing today, but if I had my long warm coat on you wouldn't see the dress! Even the swans on the river have their beaks tucked in! I feel I'm in luck to actually get a spot of brightness on this day and I think it's going to snow!
Anyway, getting back to the dress. I love the colours and the pattern mix and I'm currently on the lookout for some turquoise jewellery to pair the dress with. I think it would lovely with any Turquoise, Marroon or Tan. And of course black, like the accessories added here. The dress is lined and the linings removable for warmer days. I think that's a great idea and this dress would look great with sandals and other summer attire.
This Marina dress and other East Uk items are on a limited time deal..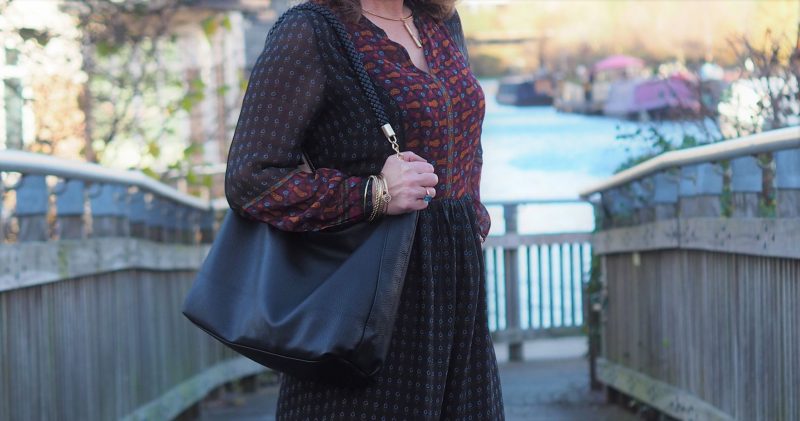 The dress has sheer sleeves and it's quite a roomy dress. It does have a side zip. I'm wearing a size 10 and it's not tight fitting at all, so go for your regular size.
There are so many other items on my wishlist from East Uk I love this Merino Zig Zag dress I've hinted enough times and hope it's going to be under the tree Christmas morning! The added bonus is that there's a limited offer on a lot of the items on site, so grab that offer while you can! You can find the Marina dress here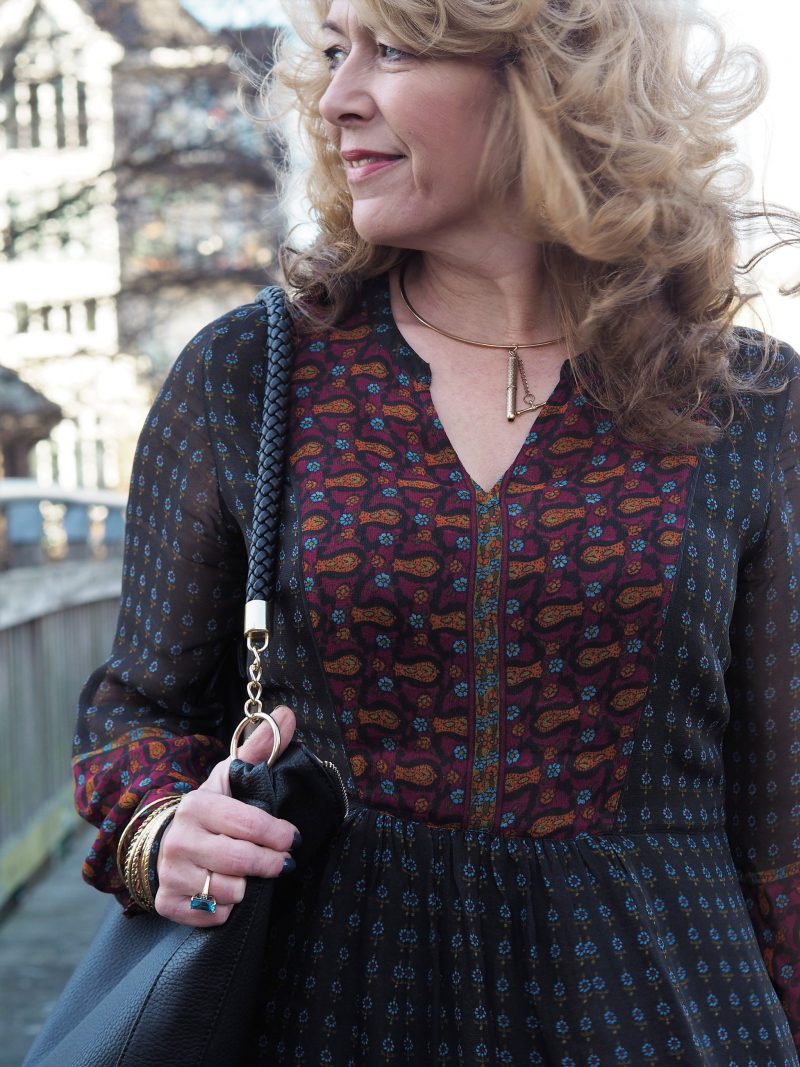 I've paired the dress with Gold jewellery, lot's of bangles for a boho vibe, The necklace pendant was actually my fathers, it's a gold toothpick! I don't think he ever used it though! Black bag and boots, but as I said I think this dress is screaming out for some turquoise jewellery. I love the tiny flowers in the pattern and how it's mixed with the maroon paisley print.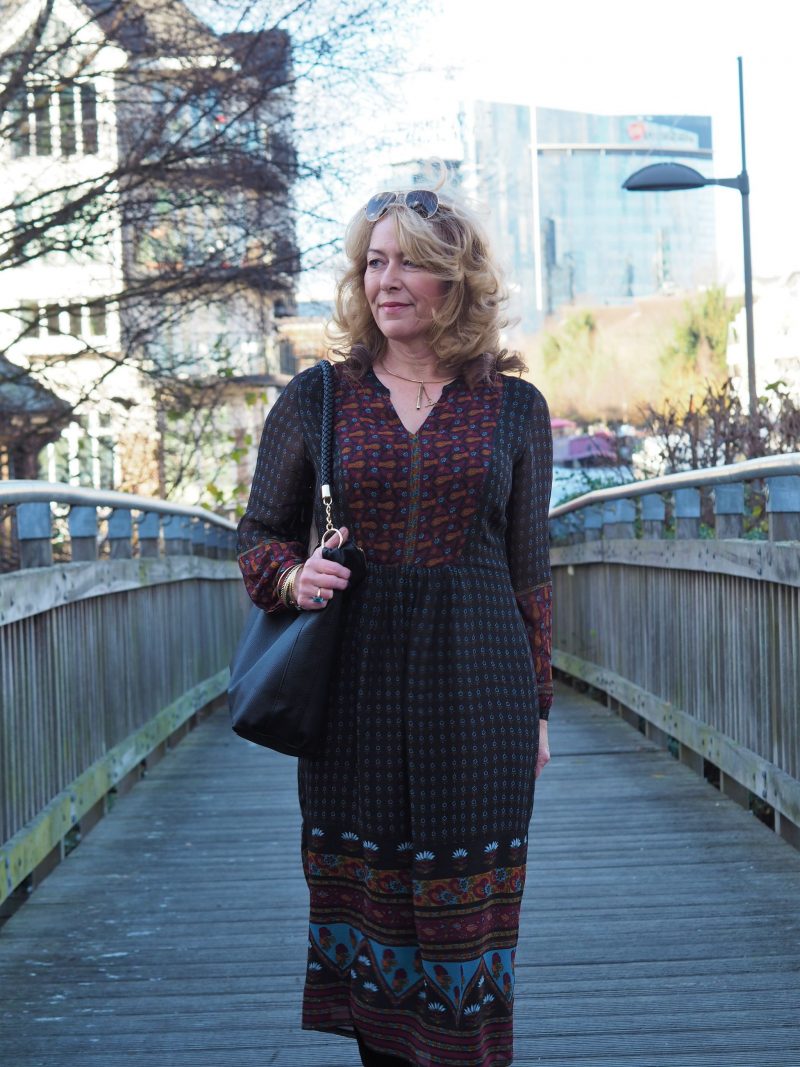 The print on the bottom of the dress is vibrant and beautiful and the This is where I'm getting the Turquoise jewellery idea from. I still love these 70's boho dresses & they're so easy to wear. I remember wearing dresses like this in the late 70's early 80's and this trend has come back over the last couple of years.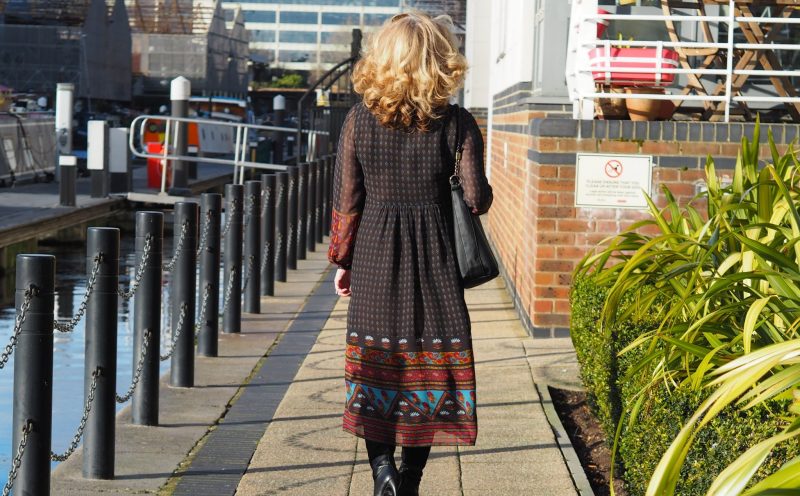 Back into the sun! Where did I put that coat?!! You can see how floaty the dress is here. But I'm freezing!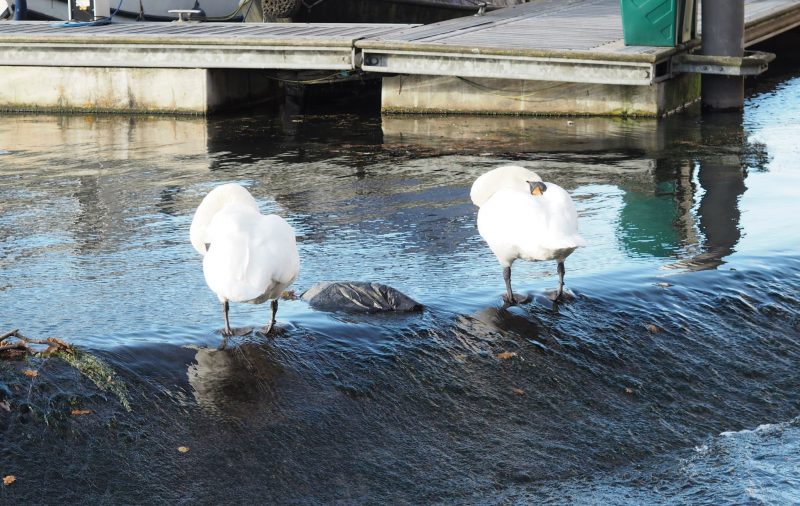 Even these two are not impressed with the weather today!
Marina Dress CO/East Uk
Don't forget to look at the sale!
Xo Laurie
Subscribe for the latest updates!