I'm finishing off my posts just before Christmas with a giveaway from Woolovers. I'm a big fan of their knitwear and I would like you to have the chance to discover how good they are for yourself if you haven't already.
Feeling cosy in this jumper from Woolovers, you need cosy in your life!
The weather has been dreadful! It's like constant night time here in London at the moment. Thank god the shortest day has past and we can look forward to longer, brighter days (fingers crossed) I've been scurrying around all week getting everything ready for the day, and there's just the wrapping to do now. Are you ready?
I love the feeling of cashmere, you may remember, in fact, it's almost a year to the day that I shared a post about Woolovers with you., You can read it here and the weather was so much brighter this time last year.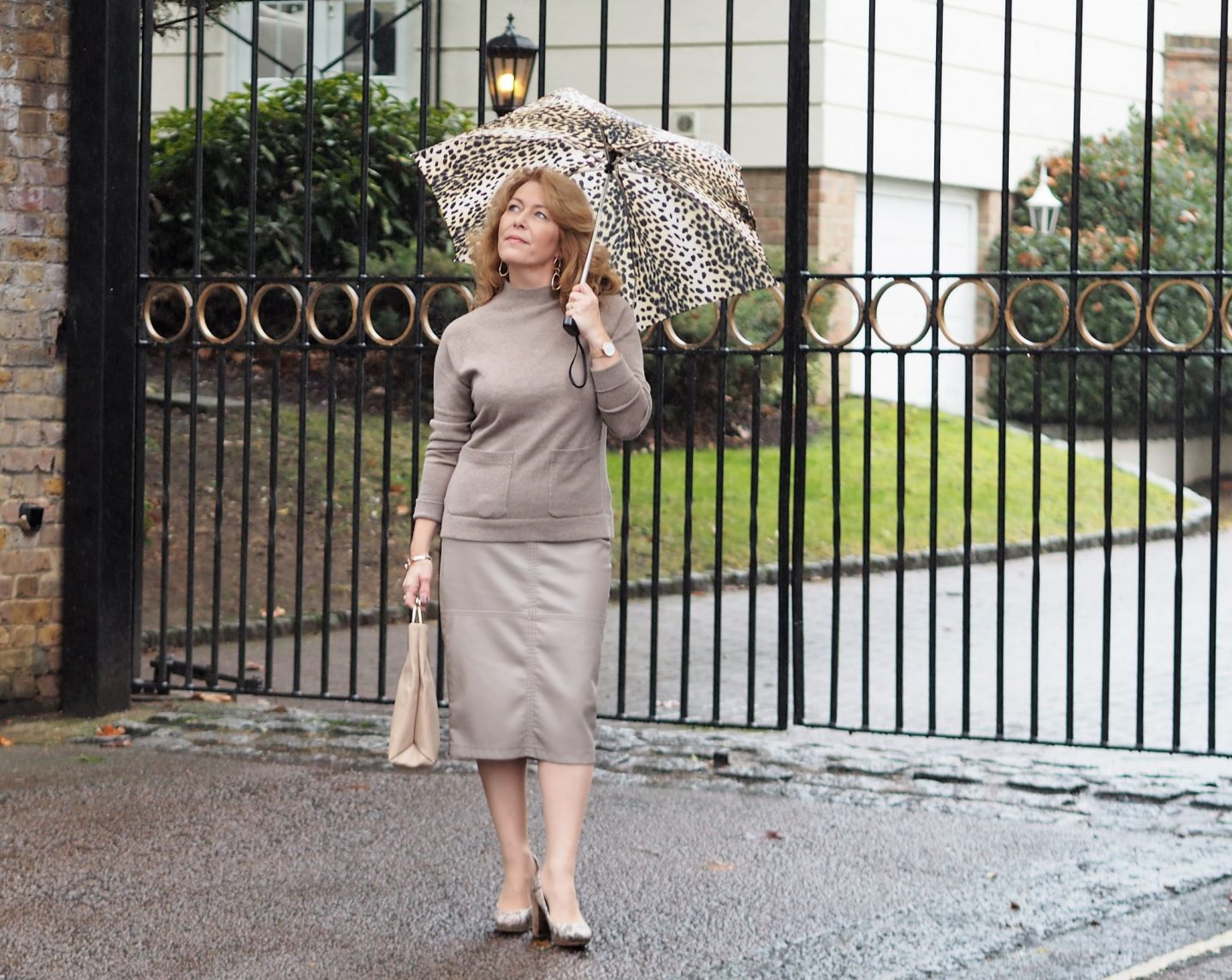 Super soft Cashmere and Merino mix, I love the colour!
The umbrella is my companion today again! At least it wears well with this funnel neck jumper. I love the colour, it's called Mink Marl and will go with lots of items in my wardrobe. Super soft and cosy plus it's got pockets! I think it will pair well with jeans too and if it wasn't raining I had my white one's in mind, but no thanks to wet dark splashes up against those!.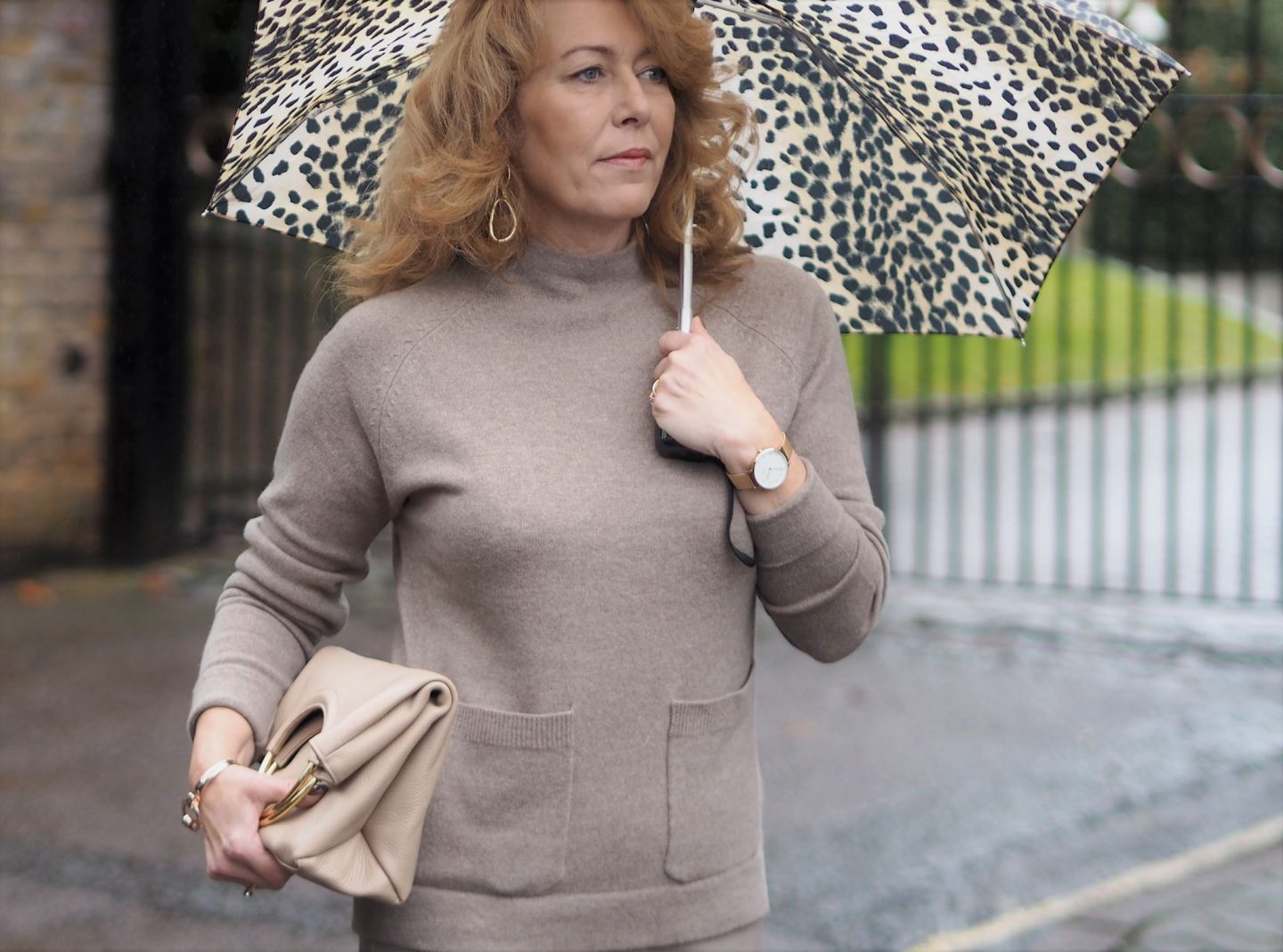 An absolute bargain at £35.00 on sale here and available in a host of different colours, so do enter the giveaway at the end of this post for £60.00 worth of jumpers. Today I've paired the jumper with this putty coloured faux leather skirt, my cream handbag with gold trim and gold accessories.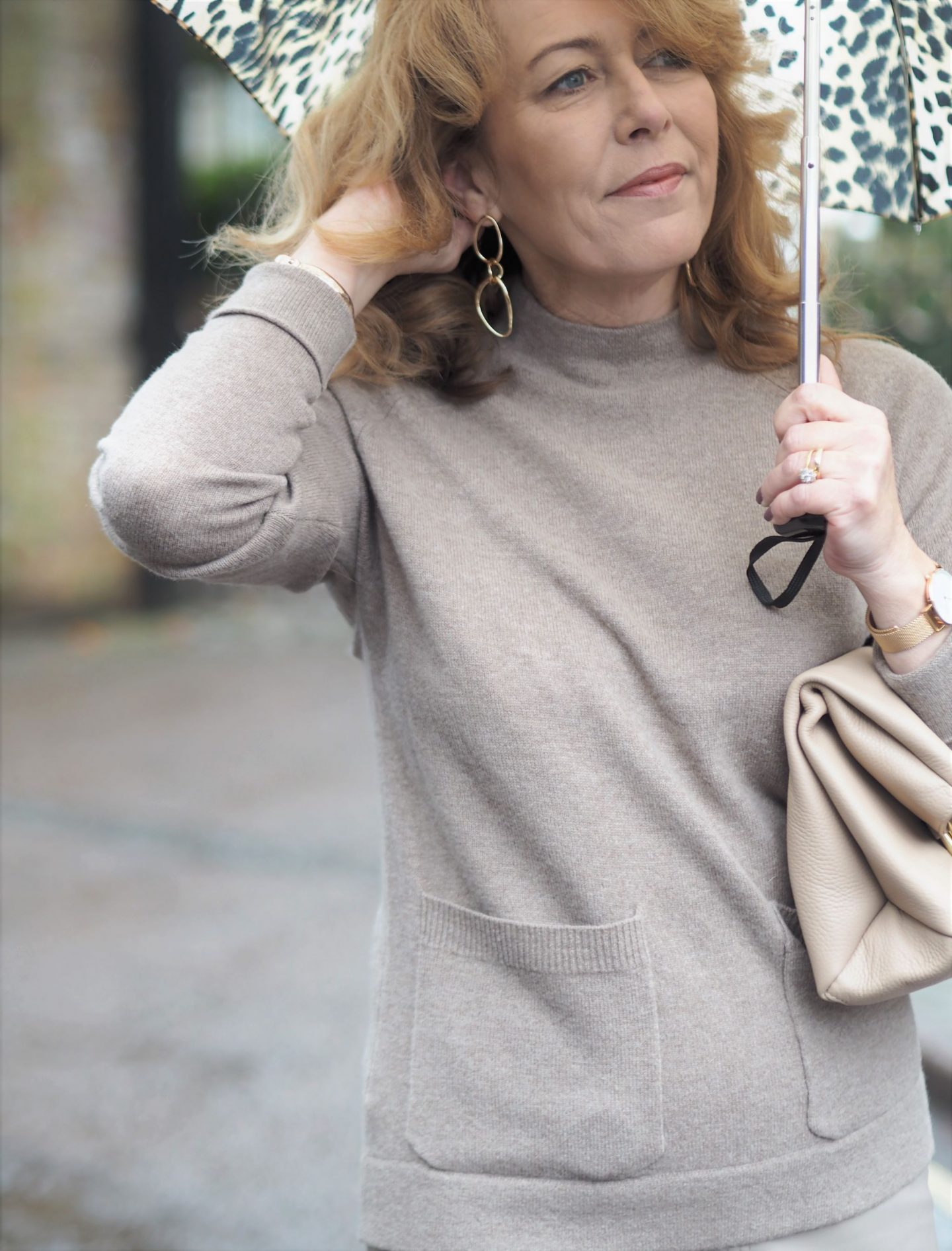 I'm liking these new earrings from Mango, they just finish the look off nicely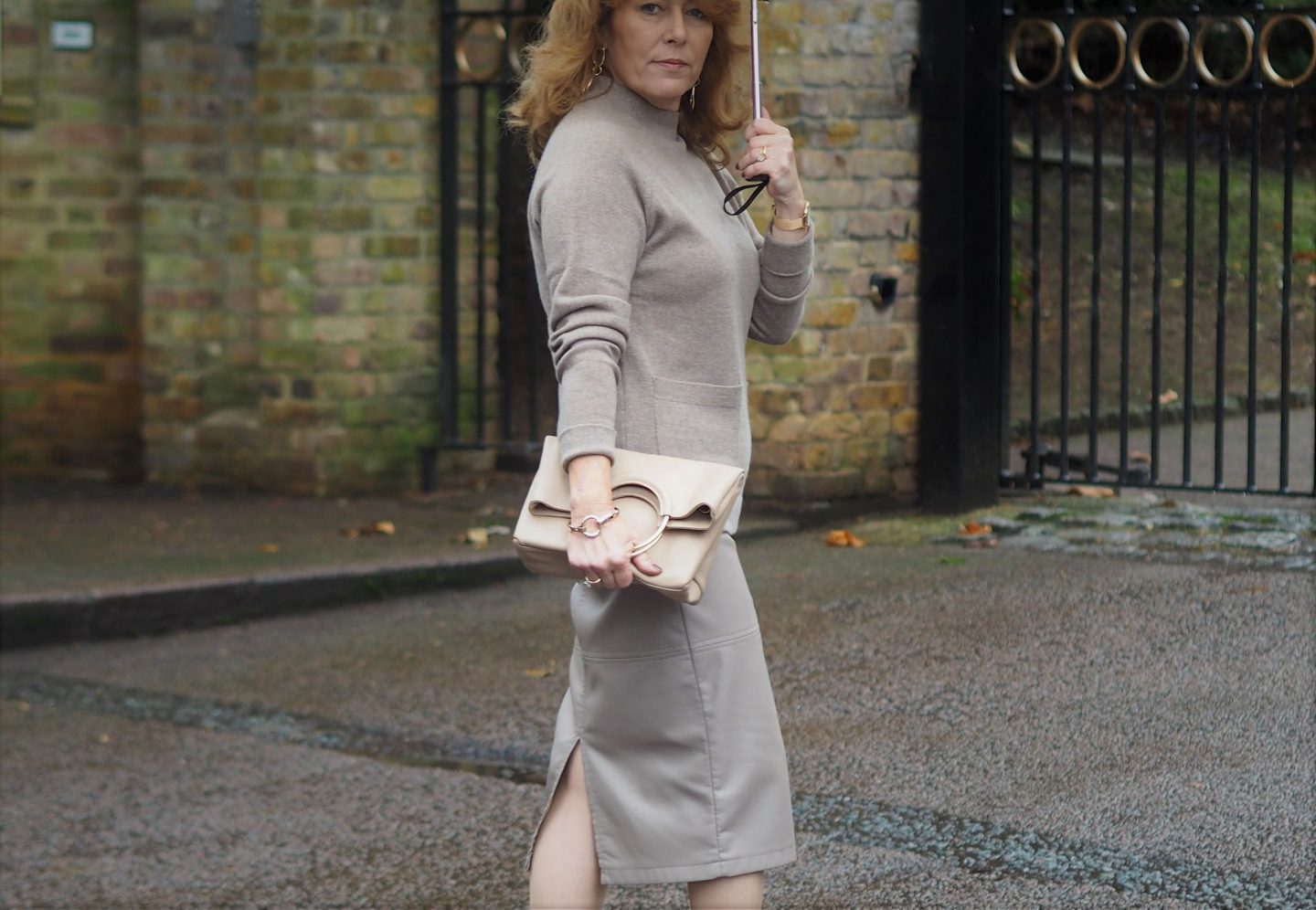 Do you like this colour mix? It's typical monochromatic me!
This is my last post for a few days, so I just want to wish you all the best of Christmases. I will be heading down to Essex to give out all the presents to family and I can't wait to see all the grandchildren!
Jumper Co/ Woolovers
Skirt – F&F –Similar
Earrings = Mango
Bag – Kurt Geiger – similar
Merry Christmas Everyone!
Xo Laurie
Good luck with the giveaway!Click on the Rafflecopter below
Subscribe for the latest updates!