It snowed here in London on Sunday, only lightly but I couldn't wait to get out in it! I thought this would provide the perfect opportunity for some photos. I have this new fur coat to share with you and I've never taken any photos of the snow since I started blogging.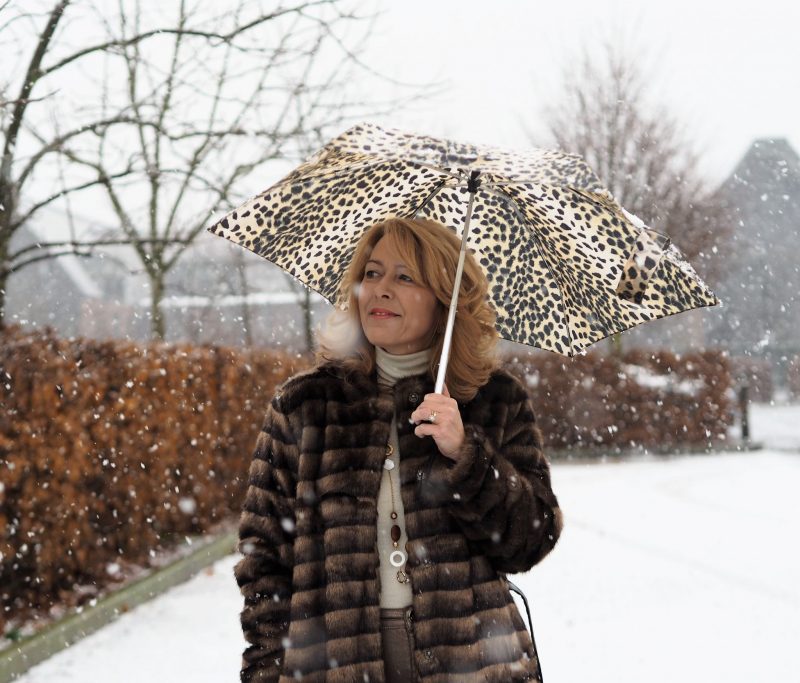 Trying to find someone willing to come out and take photos is, however, a different story! The OH was not budging from the comfort of the warm sofa! Luckily my friend was as game as me.
This fur coat makes you feel glamorous even in jeans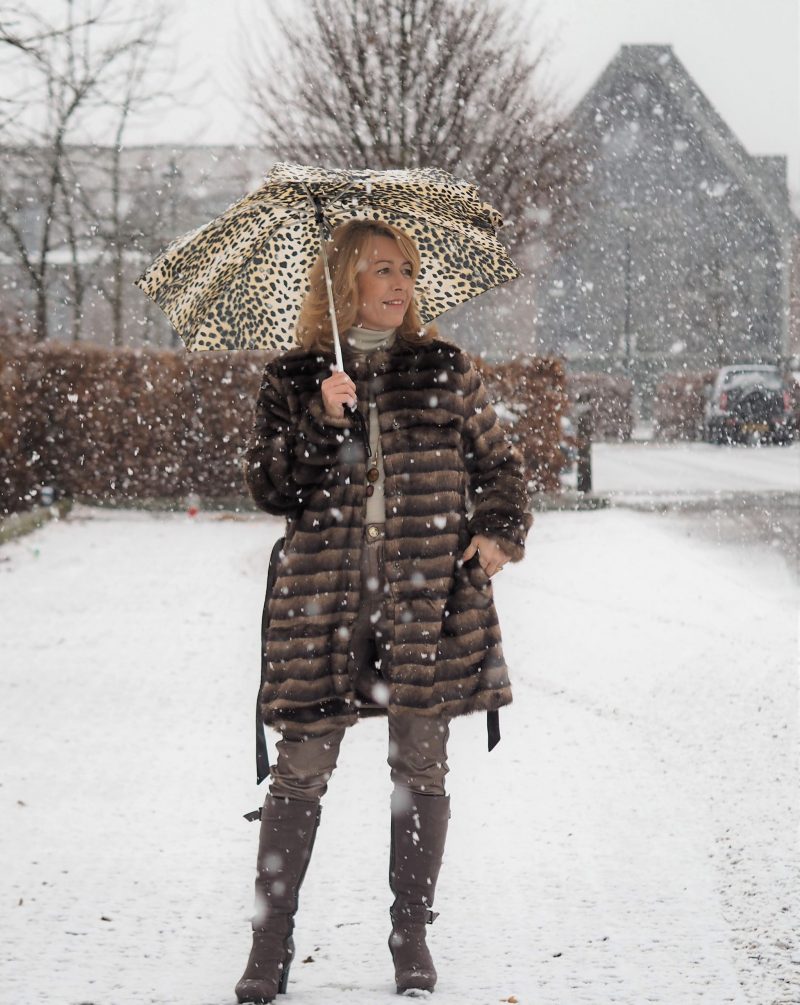 I spotted this gorgeous fur coat at the JD Williams press event that I talked about a few weeks back here. The coat caught my eye instantly. I love the colours and stripes running through it and the self-tie belt. It will mix with most colour tones and will even make jeans look glamorous.
This faux fur is fantastic quality, you just want to hug it!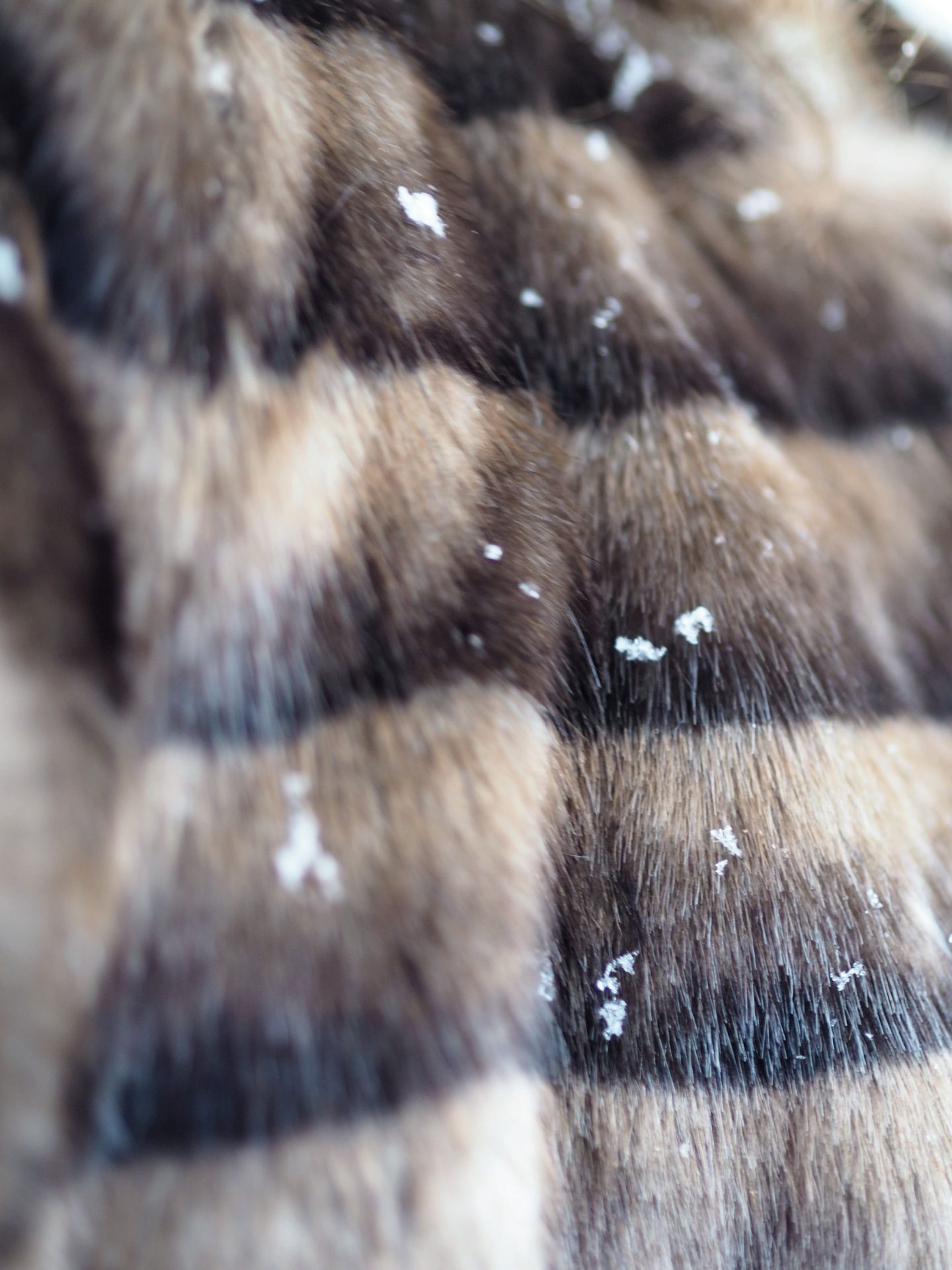 I just had to add this close up so you can see how good the quality is and I love all the different colour tones running through the coat. This makes it compatible with so many items in your wardrobe.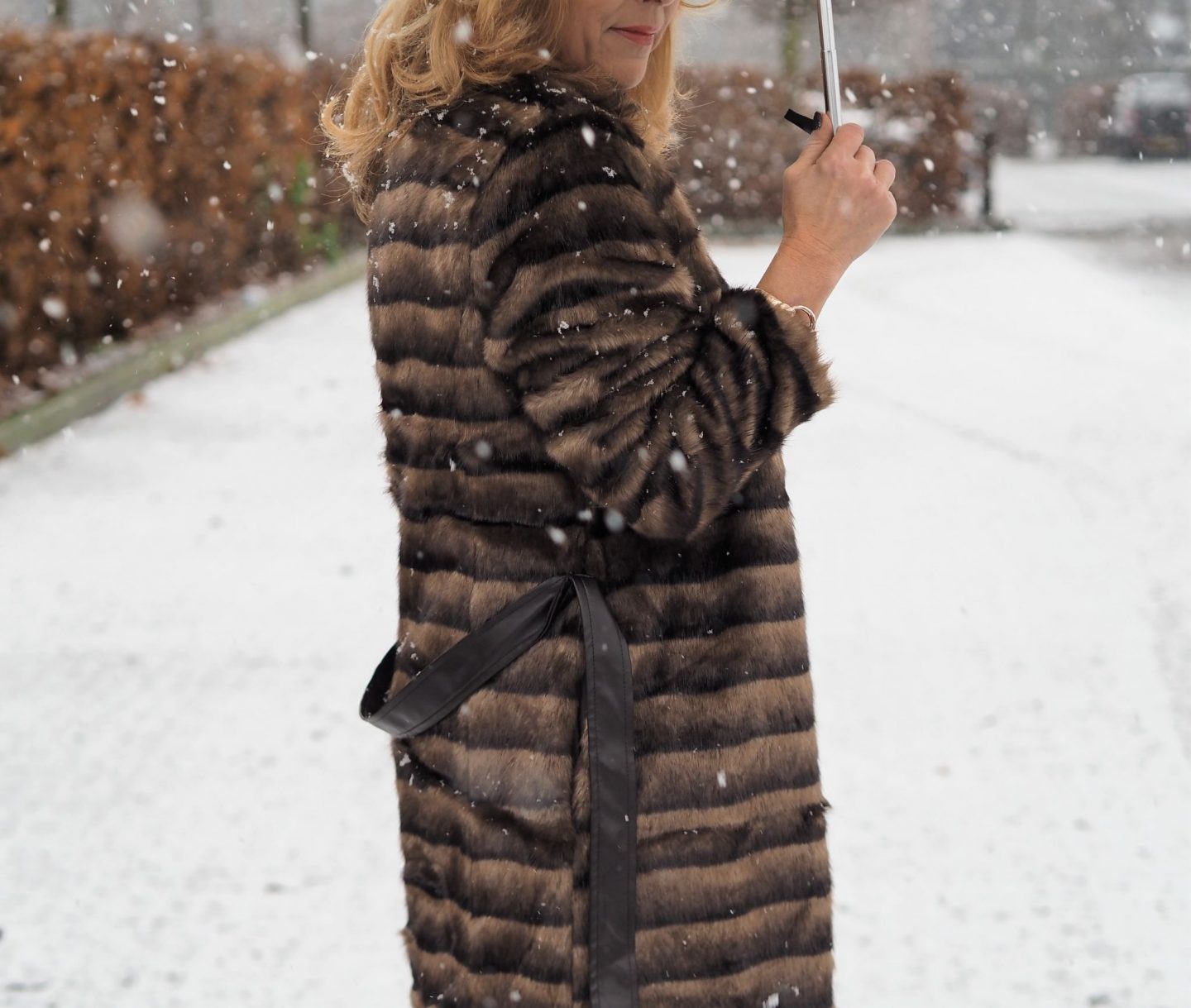 I like the self-tie belt. I have upsized this coat and I have a lovely double layering of fur to keep me cosy when it's tied. It feels fabulous on! It's collarless, so perfect with a cosy roll neck jumper.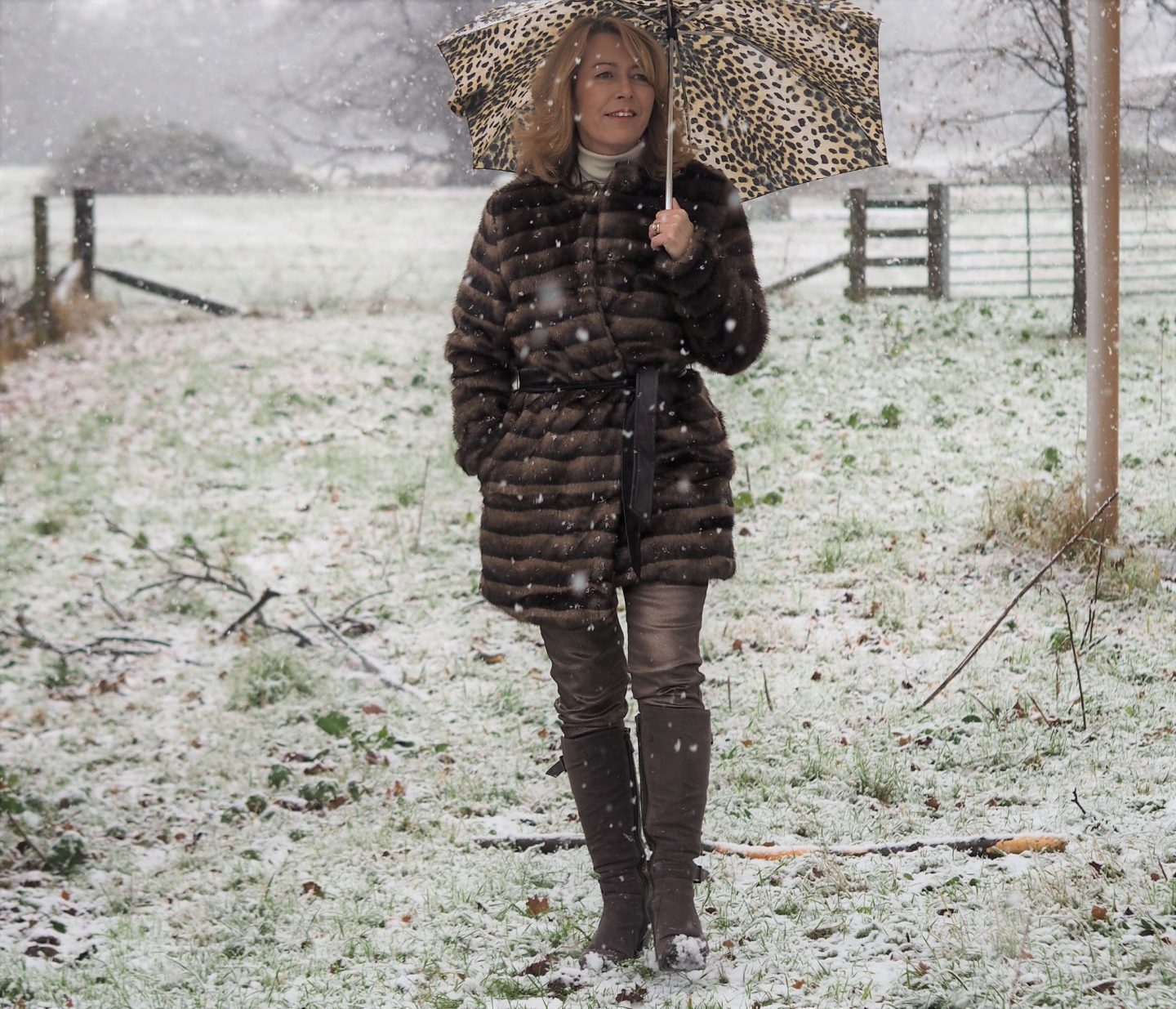 JD Williams has so many varieties of fur coats this year…

Looking through the website JD Williams have so many varieties of fur coats available This one I'm wearing is on offer at the moment, and if you like to wear black a lot this one is gorgeous too. There are also some fun fur colours and coats with fur trim. My friend Ashley from Lazy Daisy Jones shows perfect styling of her fun fur coat that she wore for the colour council, a style guide that JD Williams introduced this year.
Turning into a 54 yr old child!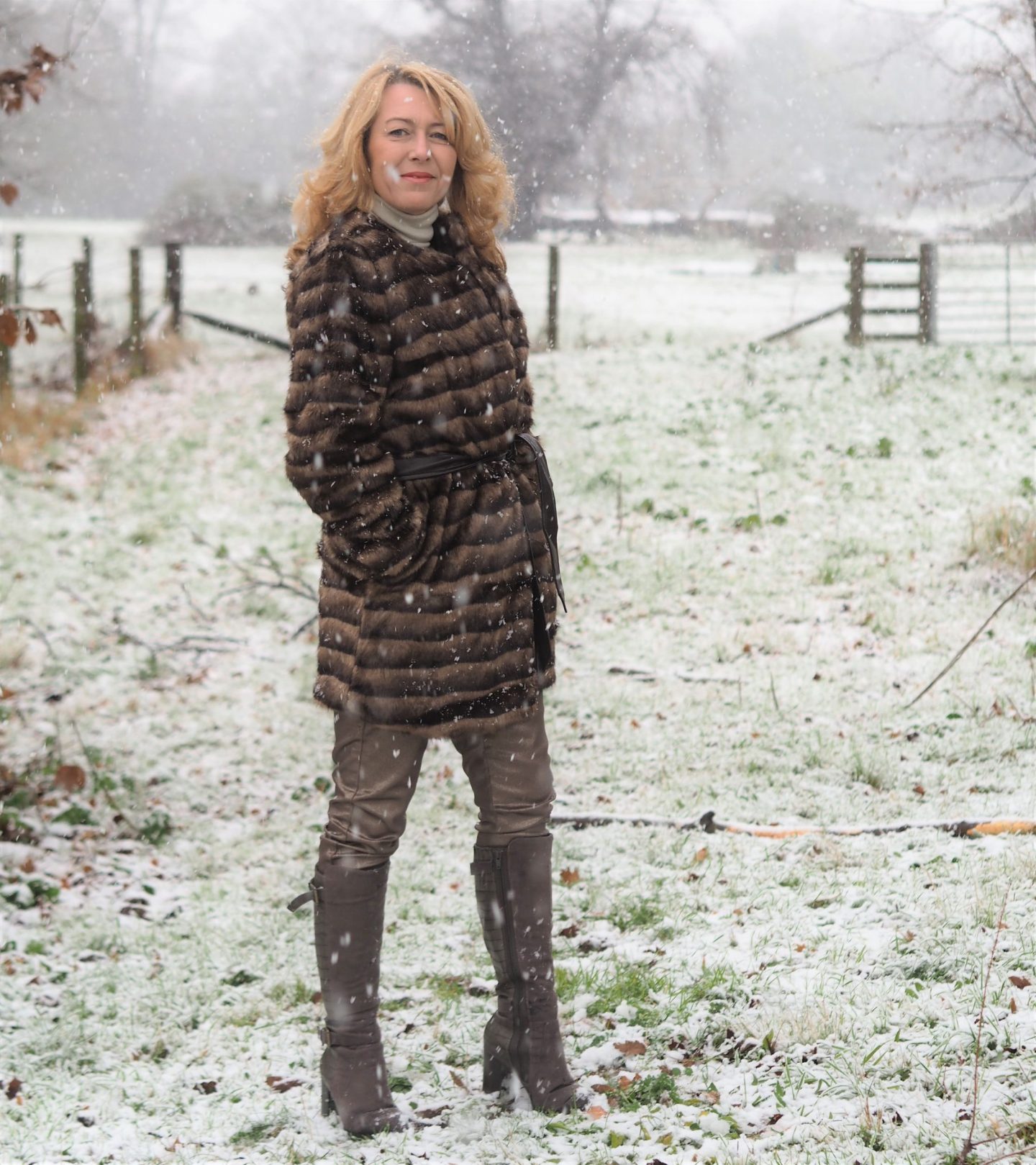 I decided to do away with the brollie and brave it! I'm surprised at how empty the park is! I had it all to myself! I didn't have to worry about the hair because it needed doing anyway. It was such fun doing the shots in the park and the friend and I did have a bit of a snowball fight. A little bit of snow can turn a 54 yr old woman into a child! However the news the following day was sombre. A tiny bit of snow brings London to a standstill. Unbelievable!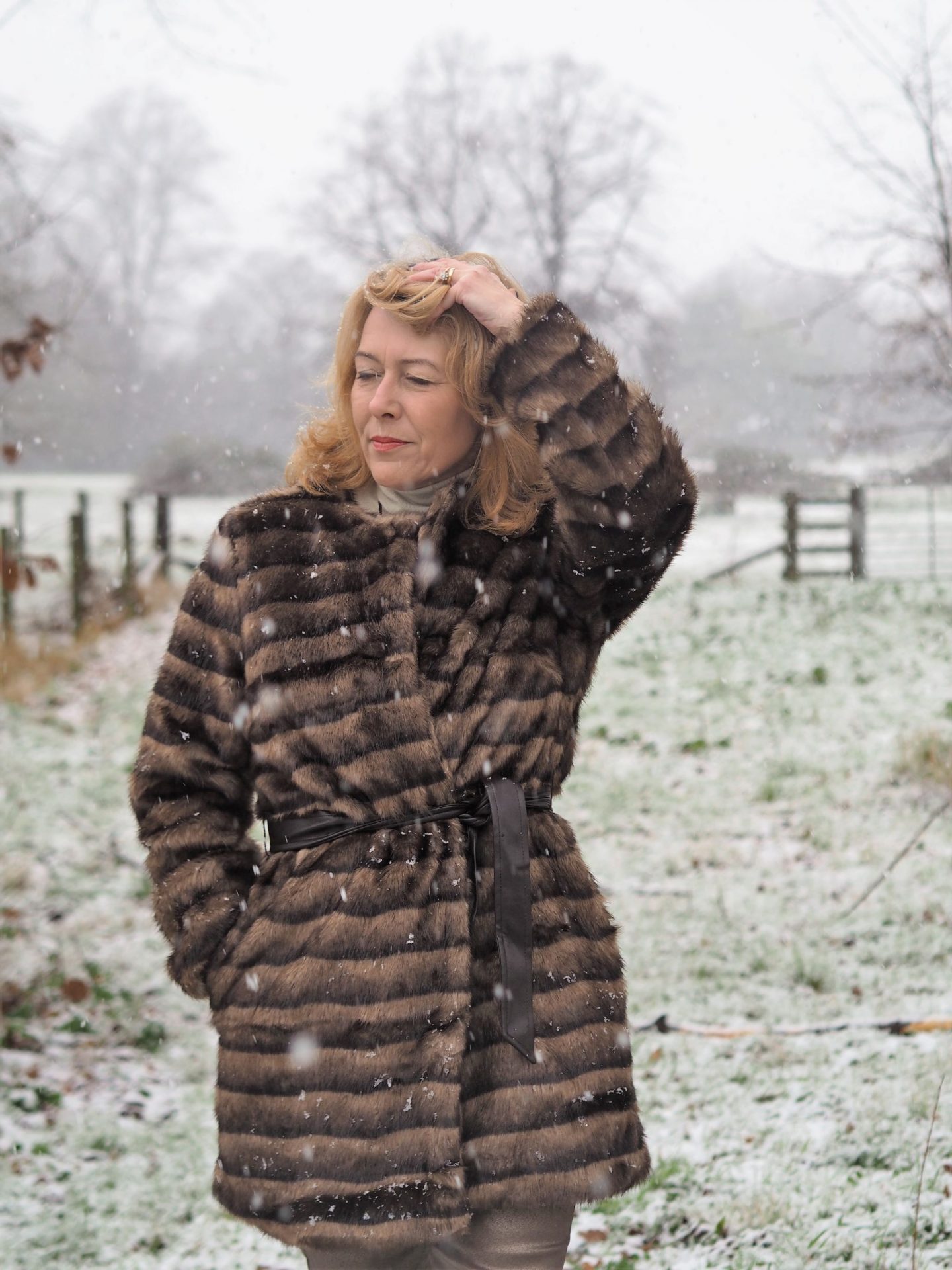 Wet hair don't care! The coat is lovely and warm though!
It was fun doing photos in the snow! I hung the coat on a hanger when I got home and it dried out perfectly. I'm super happy with my coat and a huge thank you to JD Williams.
Collarless Belted Fur Coat CO/JD Williams
PS…
I'm in the Daily Mail on Monday sharing some of my beauty tips if you would like to have a look? Super excited about that too! I will be telling all soon about my day with them.
XO Laurie
Subscribe for the latest updates!