So many readers have asked how I do my hair! It's really so simple and you wouldn't believe how easy it is!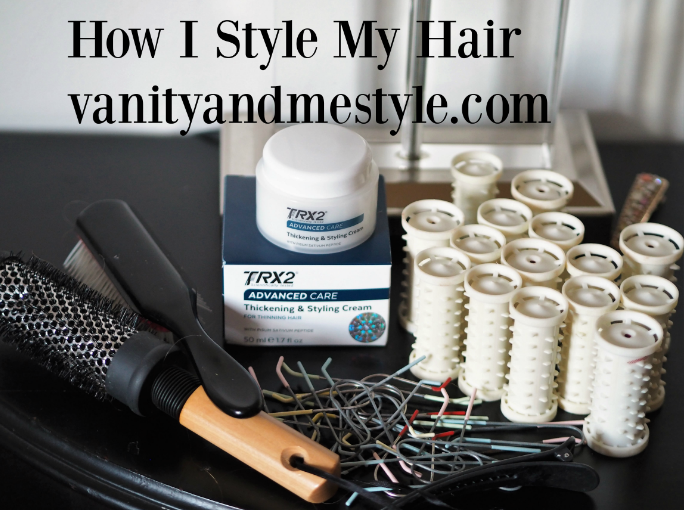 I'm sharing a step by step vlog about how I style my hair!
I was approached by Oxford Biolabs about some hair products to use to help thicken hair. Some being a supplement that you can take each day for extra growth, but I can't take those because of my allergies. There were other treatments available and this Thickening cream caught my eye and opted to give it a try.
So many readers have asked me how I style my hair and I thought the two could go hand in hand, so there's a vlog too ladies and it will show you how I style my hair and really how easy it is!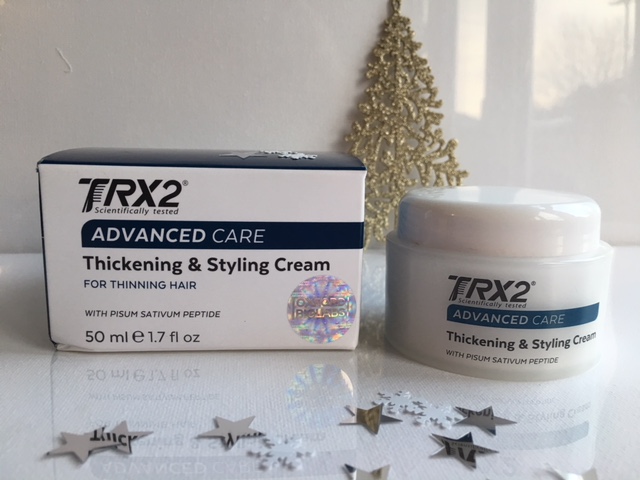 So what is Oxford Biolabs about?
Oxford Biolabs is a nutraceutical and cosmeceutical company that develops a range of naturally- based products aimed at helping people combat unwanted signs of ageing, such as hair loss, premature greying, and skin ageing. Since 2009, the company has been pursuing the development and distribution of scientifically tested products backed by world-class research.
What can I tell you about this cream?
Having said "cream", it's not at all thick, in fact, it's quite runny and smells gorgeous. A bit like Mangos! A bit like the consistency of runny yoghurt. I actually have the right-hand side near the front (fringe area) that's really starting to thin and this is the area I wanted to treat. You will see how easy it is to apply the cream in the vlog.
It doesn't leave any stickiness to the hair, so I was pleased about that, but you can feel it's there like a plating on the hair, I guess this is how it makes your hair appear thicker. No one else could possibly tell though.
I have been so lucky so far to still have a good full head of hair, however, it was actually twice as thick as it is now only a few years back. For me, this is a godsend, but for others that are ageing, this can be a huge problem. My hair is just starting to annoy me at the front as I said, there's some noticeable thinning there.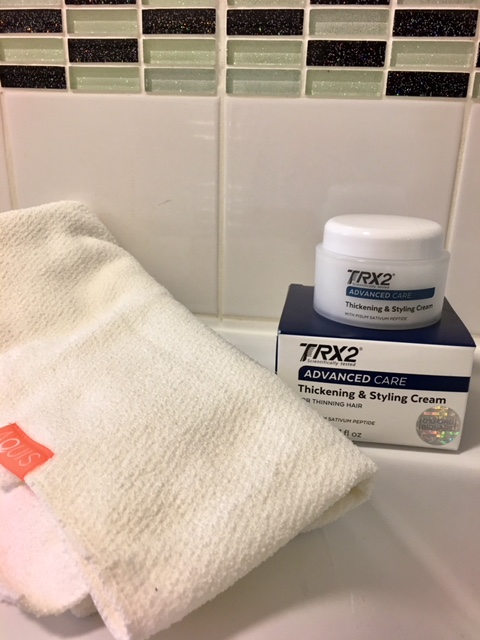 How it works…
The cream contains a vegetable protein that locks in moisture called Pisum sativum peptide swelling the molecules of the cream once applied to the hair. These products are made in Germany and not performed on animals I'm pleased to say and the cream is only £20.00 and I find that very reasonable considering I was pleased with the results it gave. I noticed online that free samples are available and I'm tempted to ask for some of the Hair revitalising Lotion that's available.
There are special offers available!
There are three revitalising foam treatments for hair when you buy three bottles of hair supplements here
Thank you to Oxford Biolabs for my hair cream, I'm impressed!
Oxford Biolabs TRX2 Cream Co/ Oxford Biolabs
Aquis air Towel Here
Do take a look at the vlog, I hope you enjoy it!
Ps: Please take a minute and subscribe to the channel. There's a lot more to come!
Xo Laurie
Subscribe for the latest updates!