It was love at first sight for me and this bag. Women are normally a shoe lover, a bag lover or both! I'm definitely a bag lover and on counting, I have far more bags than shoes. As soon as this Shangrila bag hit the AW17 collection I knew it had to be mine!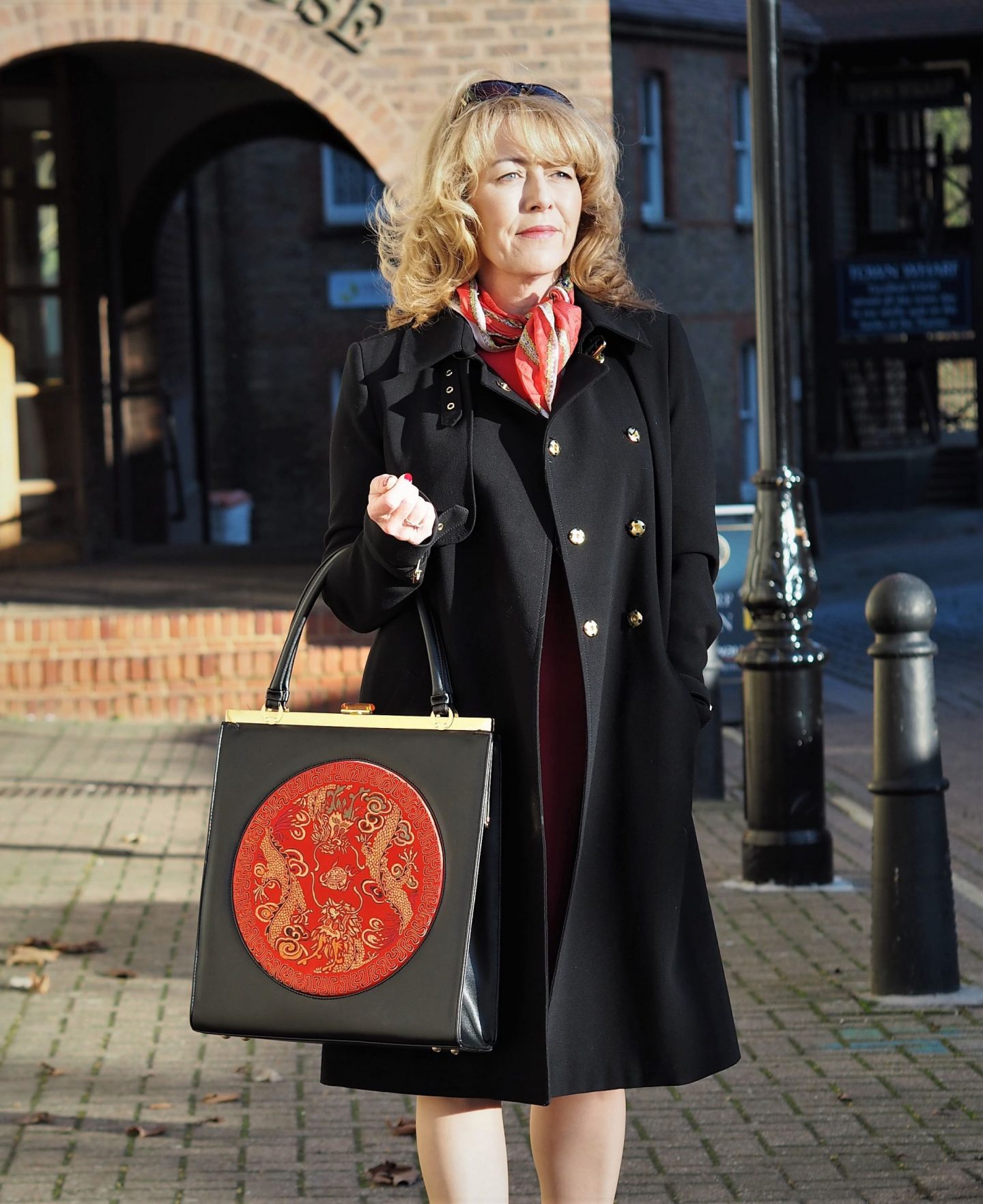 Do take a minute and look at the beautiful accessories that East Uk have to offer
The Striking Chinese design inlaid on the front is the showstopper, really eye-catching. I fell in love with the Red but it's available in Black with other colour tones too. And did I mention sale? You can get this beauty for less than £50.00! East Uk has some really beautiful statement accessories on sale too. I always find a good necklace there, and I've also got my eye on this gorgeous Mongolian fur scarf to keep my neck warm.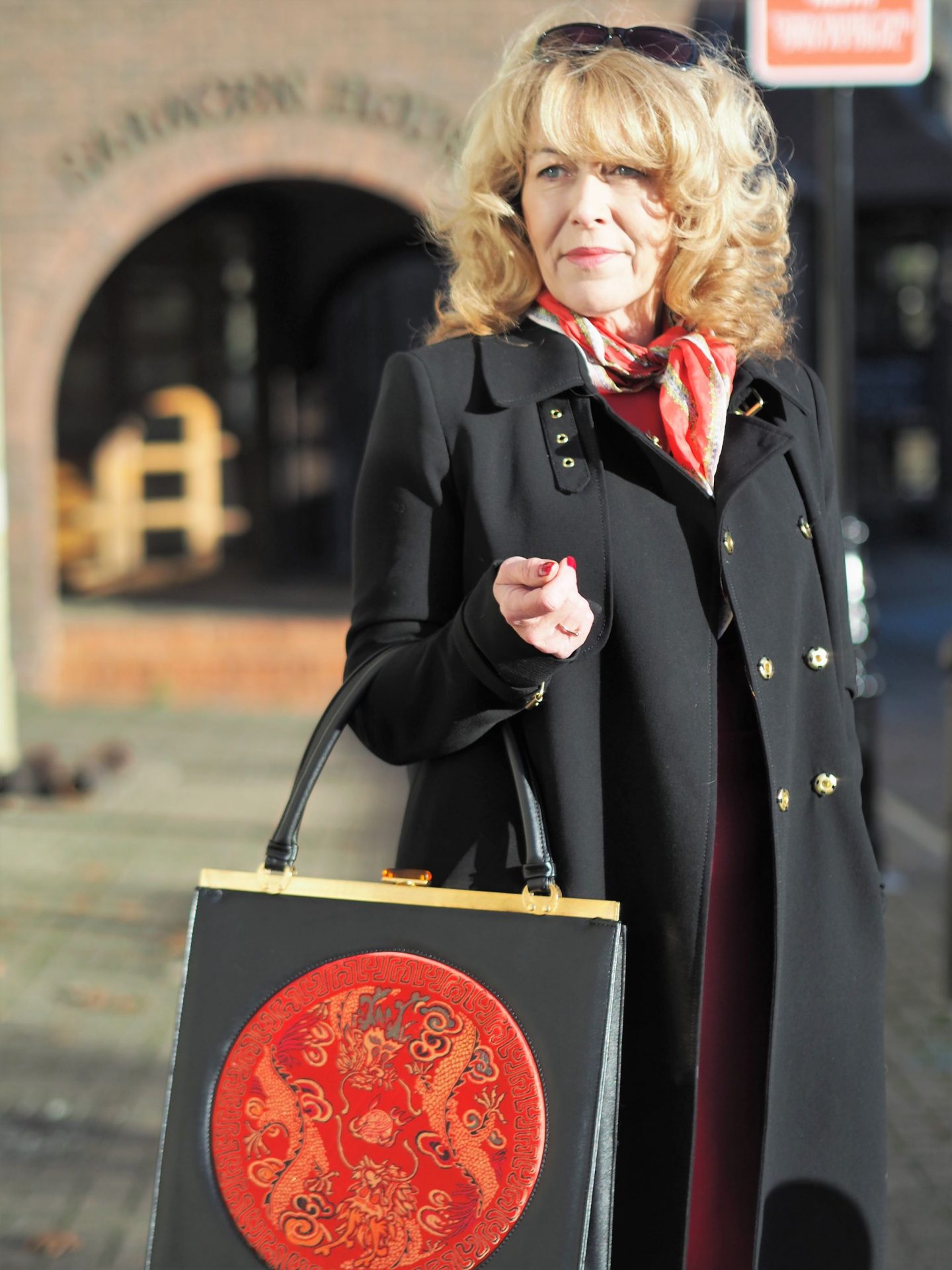 Great for a city working girl, the Shangrila will carry everything..
When the bag arrived I did wonder if it's a little too large for my petite 5'2 frame but when I realised how much you can fit into it I came to a decision of go large or go home! This is going to be the perfect bag for my trips to London when I need space in a bag. It will hold everything I need for a long day out, and great for any city working girl. You could even fit a small laptop in here, and it holds A4 sized paper neatly too. It has three large pockets inside to keep you organised.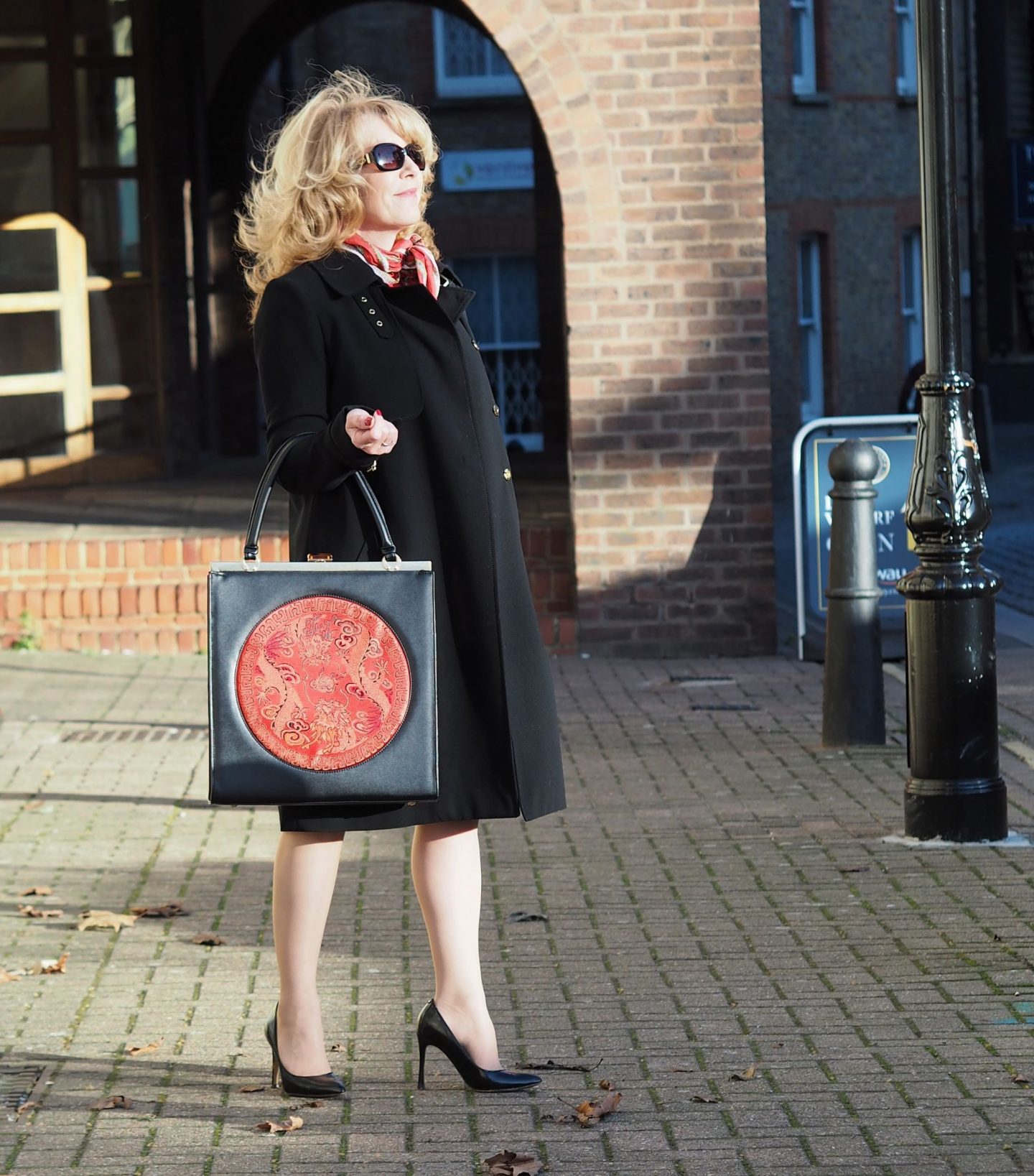 Perfectly formed and sturdy
So I have re-named the Shangrila to Hermione. It's a bag that will hold all your tricks just like the one in Harry Potter movie. Imagine being able to whip out of your bag whatever you wished for! The bag is sturdy and has the essential hardware on the bottom for standing and I love the clasp on the top. The bag can be carried by the handles or there is a shoulder strap that can be attached too.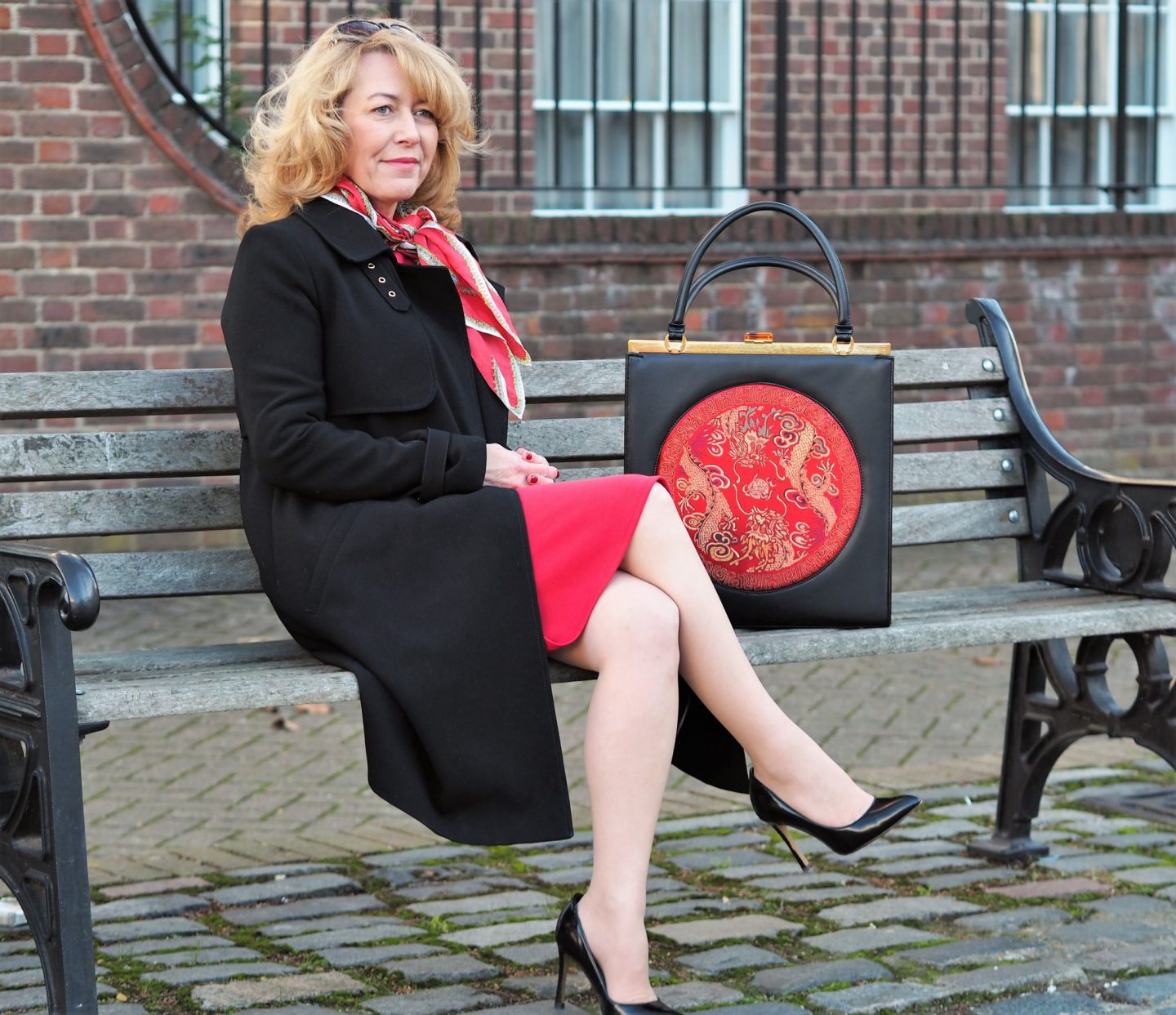 I enjoyed just being out in the sun today. I even needed sunglasses! Cold but dry and not an umbrella in site. Let's hope it stays that way for a while. I so much prefer it to be cold and bright over wet and mild. And looking at those legs, now they definitely are in need of some sun or fake tan! Oh, and before I go, the Marina dress that I wore a few posts back is also on sale at under £50 too. It's really worth taking a look at the sale. Have a great week everyone!
Xo Laurie
Shangrila bag Co/Marina dress
Subscribe for the latest updates!