Happy New Year Everyone!
Christmas came and flew by in a flash, didn't it? I hope you had a fun time seeing the new year in? It's 10.30 new years day, and I have only just got up after celebrating with friends and that's very late for me and I feel like I've missed half of the new years day already! A good time was had though! I'm sharing with you this gorgeous fit and flare skirt from Havren that's just gone into sale.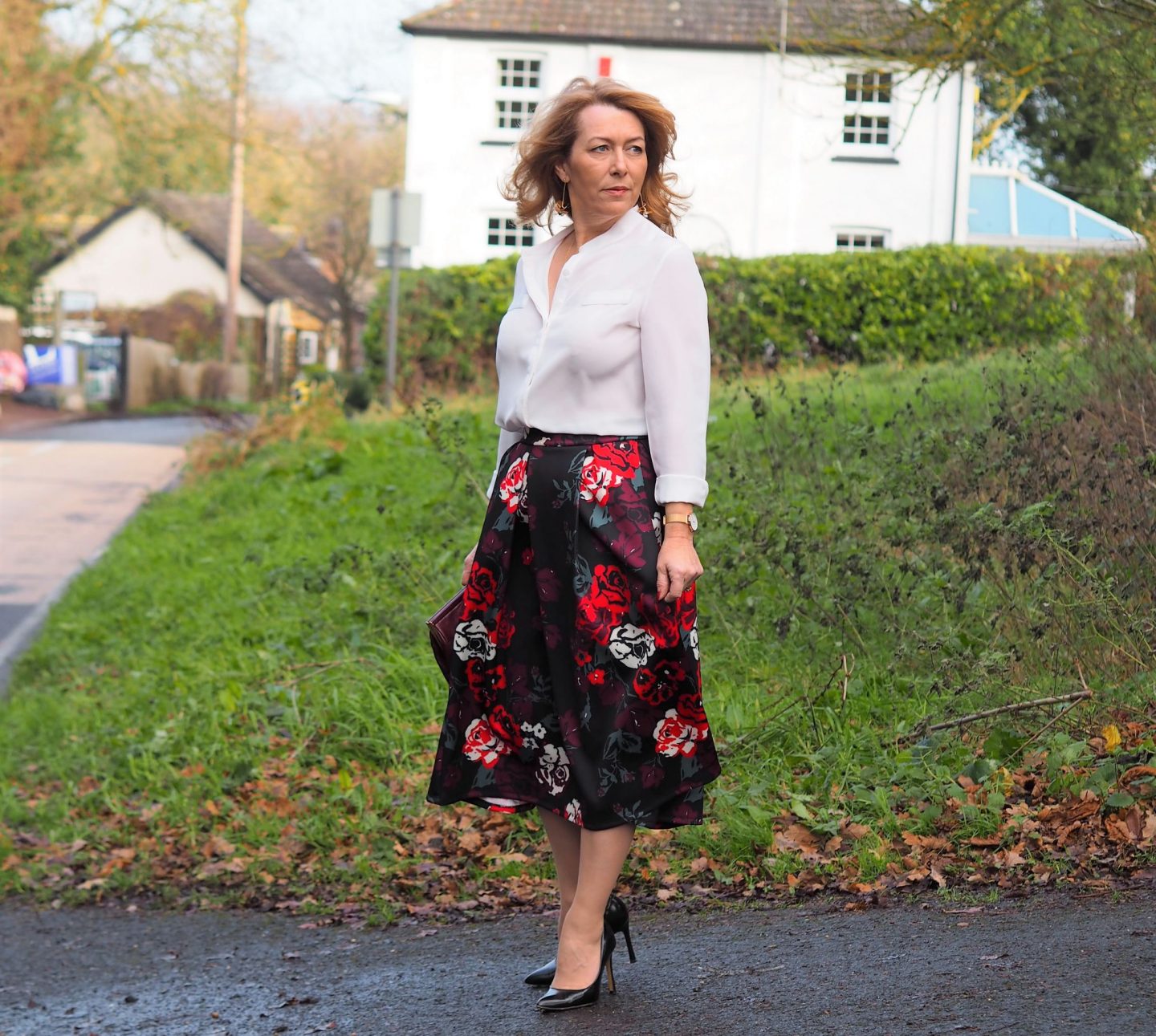 These photos were taken whilst staying in Essex with family over the Christmas period and I was going to friends for a gathering. The weather was absolutely awful! More rain and it was blowing a gale! But wasn't most of Christmas like that?
This fit and flare skirt from Havren caught my eye because of the gorgeous colourways in it. I have been hankering for a fit and flare skirt for some time and they are perfect for that in-between dressed up/casual look. I'm a big fan of the Havren brand and everything I have from them is worn a lot. You may remember the dress I shared with you in the summer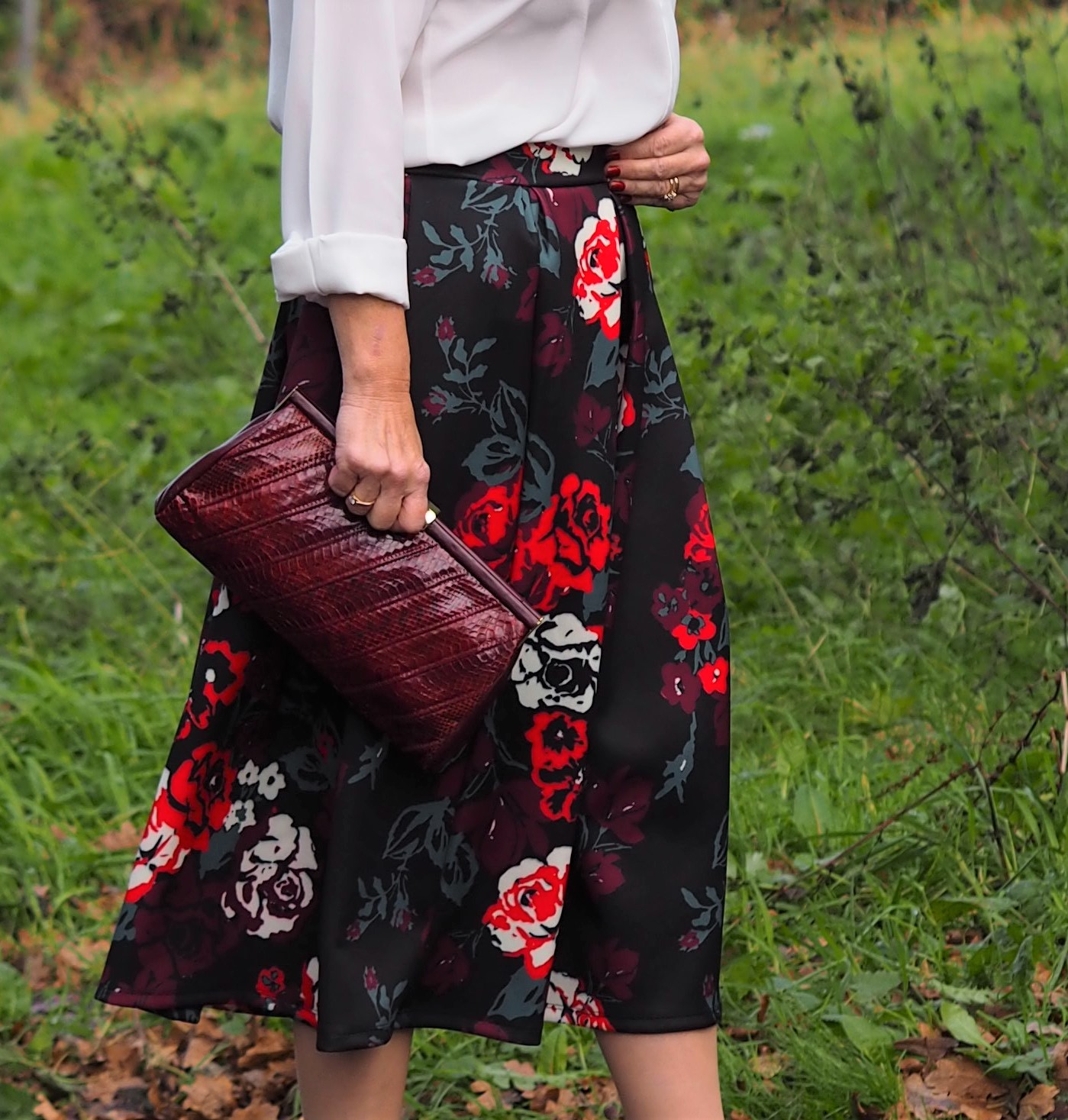 I love the print on the skirt, made from scuba material it has a fitted waistband but it's stretchy and very comfortable. The material gives the flare effect to the skirt, not to puffy, just right, the scuba material just gives it a nice little flare. Look at the colourways in the skirt, this can be worn with so many other colours. I borrowed the vintage clutch from the mother as I had forgotten to pack one!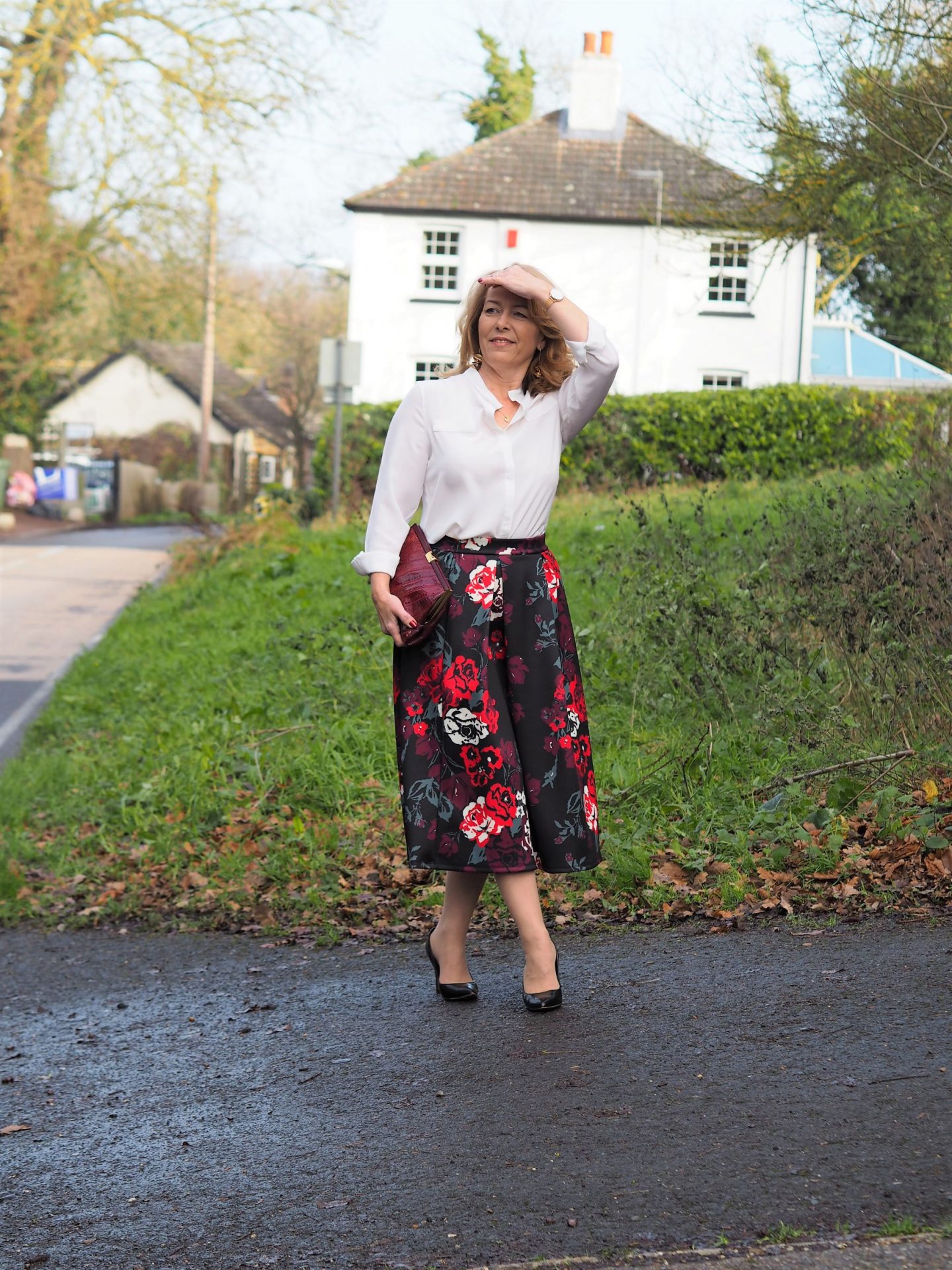 I've paired the fit and flare skirt with a simple silk collarless shirt and Black court shoes. I think a Red cardigan or jumper will also work well with it and I might pack this in my suitcase for my holiday this year because it doesn't crease, that's what I love about scuba material, yet it's very light to wear too. I'm off to Malta this year and I think I will pair it with a simple White vest/T-shirt.
Havren have some fantastic bargains at the moment and this skirt is a mere £25!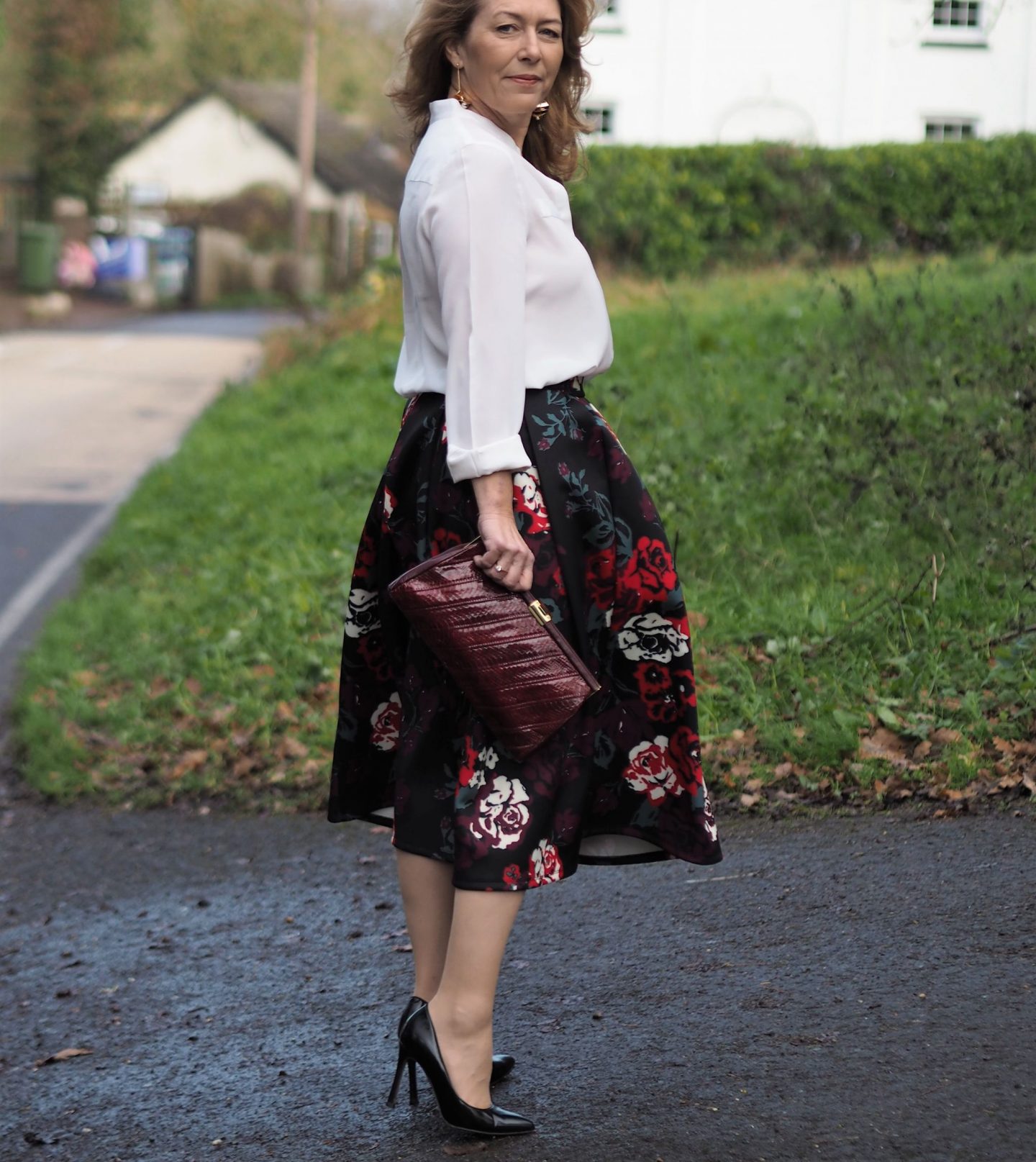 Havren have some absolute bargains online at the moment and I'm also looking at this floral pleated skirt. Pleated skirts are still on trend for 2018 and I love the print on this one.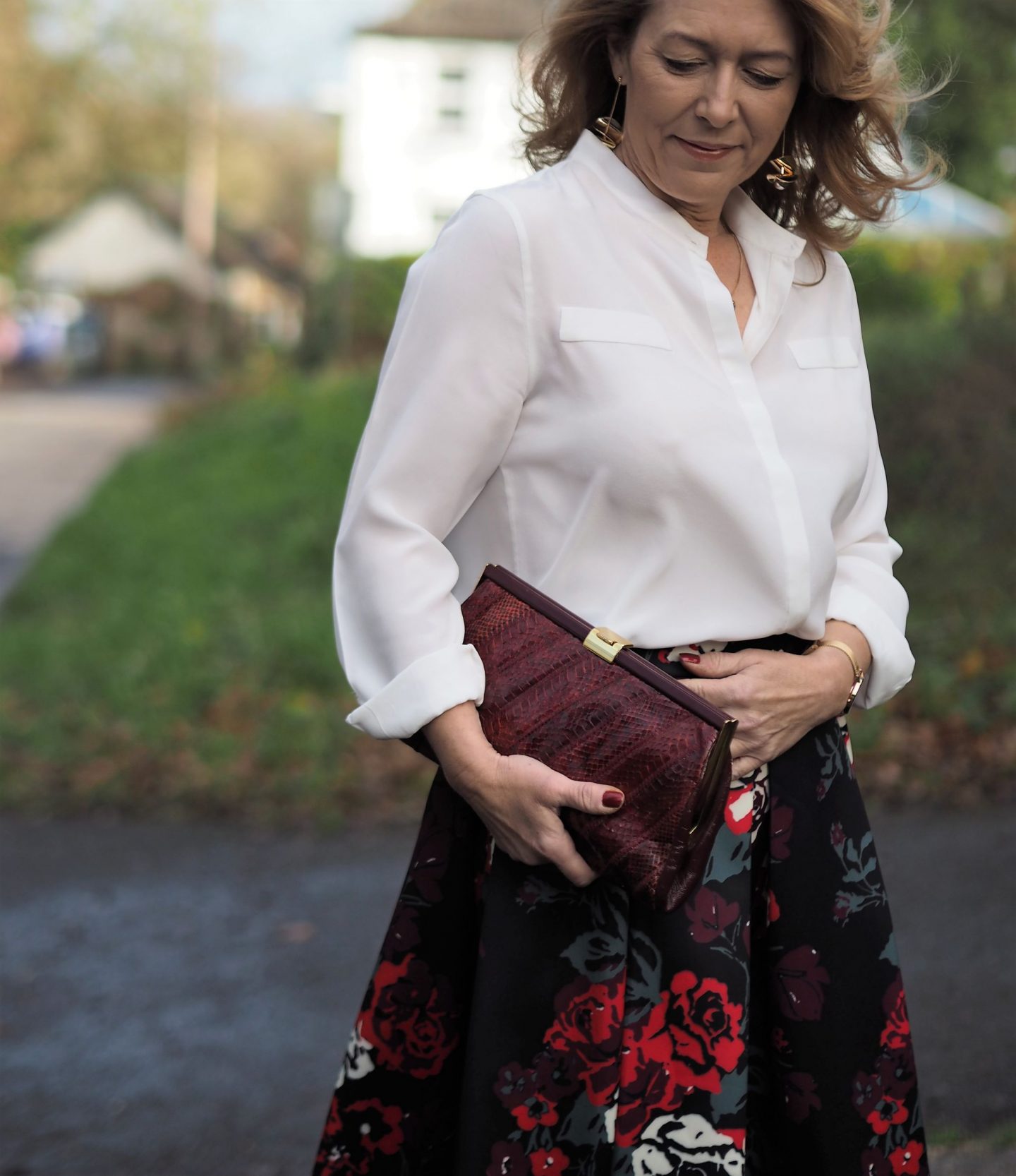 The earrings that I've added to complete the look are just right to add a more dressy look to the outfit. I bought these in the sale at F&F and they add a nice touch to the outfit. Eyes shut because it's blowing a gale!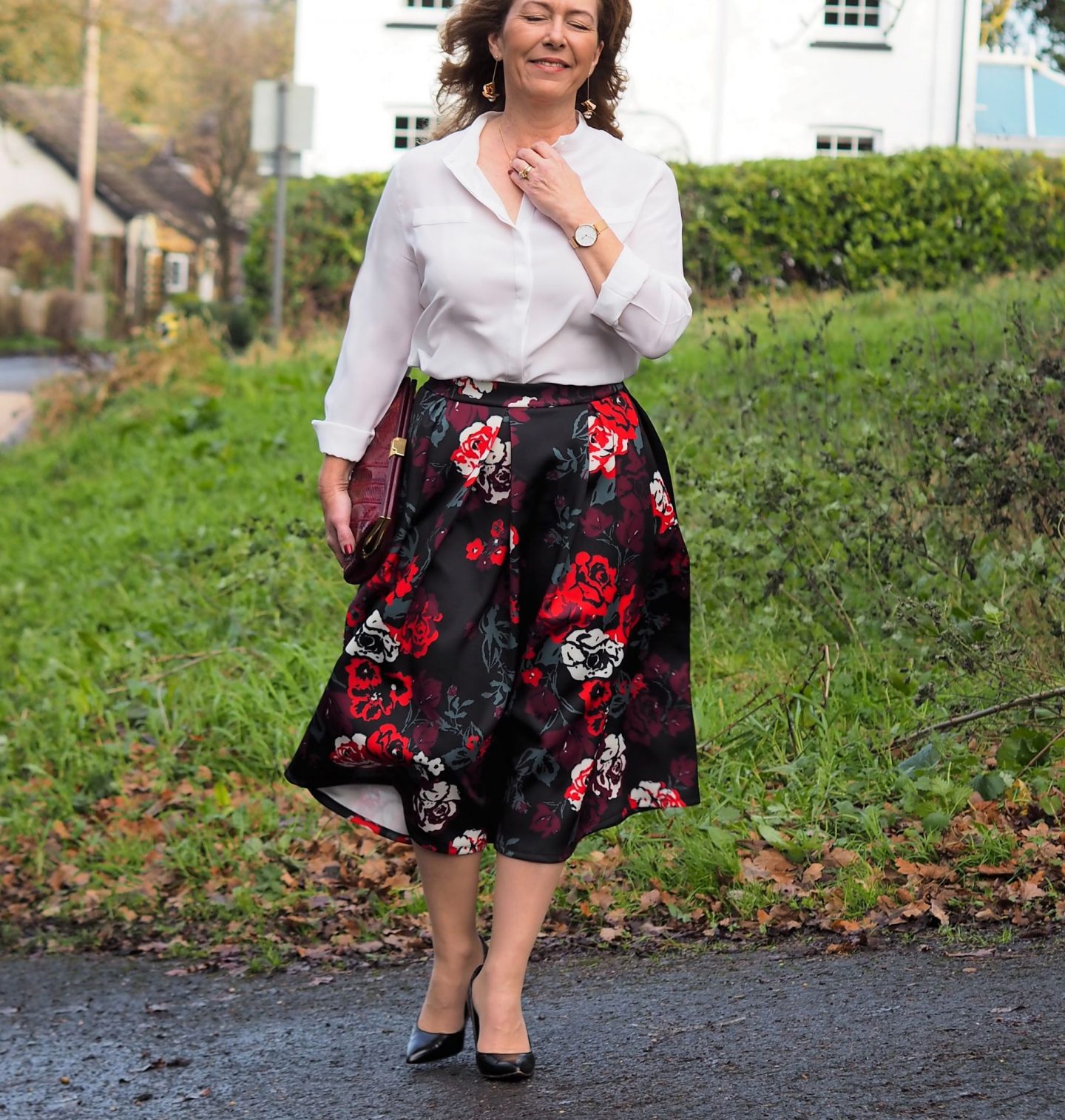 Do take a look at the Havren site if you're indoors all cosy and relaxing on new years day. I'm going to put my feet up and watch a couple of films and relax myself. Christmas was super busy and I haven't had time to chill out yet. Today is my day!
Happy New Year Everyone! xx
Subscribe for the latest updates!