Hi Everyone, let me tell you about my day with my blogger pal Ashley. We got together for a photoshoot and it was so much fun!
Ashley came to stay over for an event we were attending the same evening, you may have seen the event on my Instagram stories but I will soon be posting about it.
We crammed in as much as possible in the 24 hours we were together and even managed a quick photoshoot.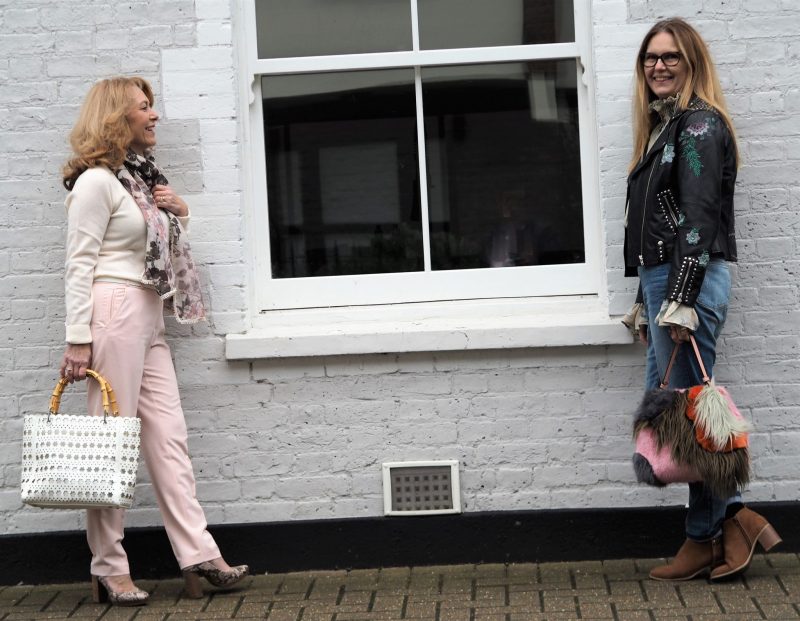 We had an absolute wail of a time and it was interesting to share each other's ideas and tips about shooting our fashion items.
Not only that, we bounce off each other with ideas for blogging and give each other honest opinions! The weather was not on our side for the shoot sadly, but hey you can't have it all! You will just have to excuse the hair today!
I'm sure Ashley will be sharing her OOTD so do take a look at Lazy Daisy Jones for an update!
I'm sharing this super soft cashmere sweater from Woolovers
Fed up with wearing dark winter clothes, I decided to lighten the mood wearing this Woolovers cashmere sweater with Blush pink trousers. You may remember my last Woolovers post just before Christmas and that involved a giveaway and I shared a different style cashmere sweater. The giveaway was won by the lovely Lori over at Twitter. I look forward to seeing what Lori has chosen.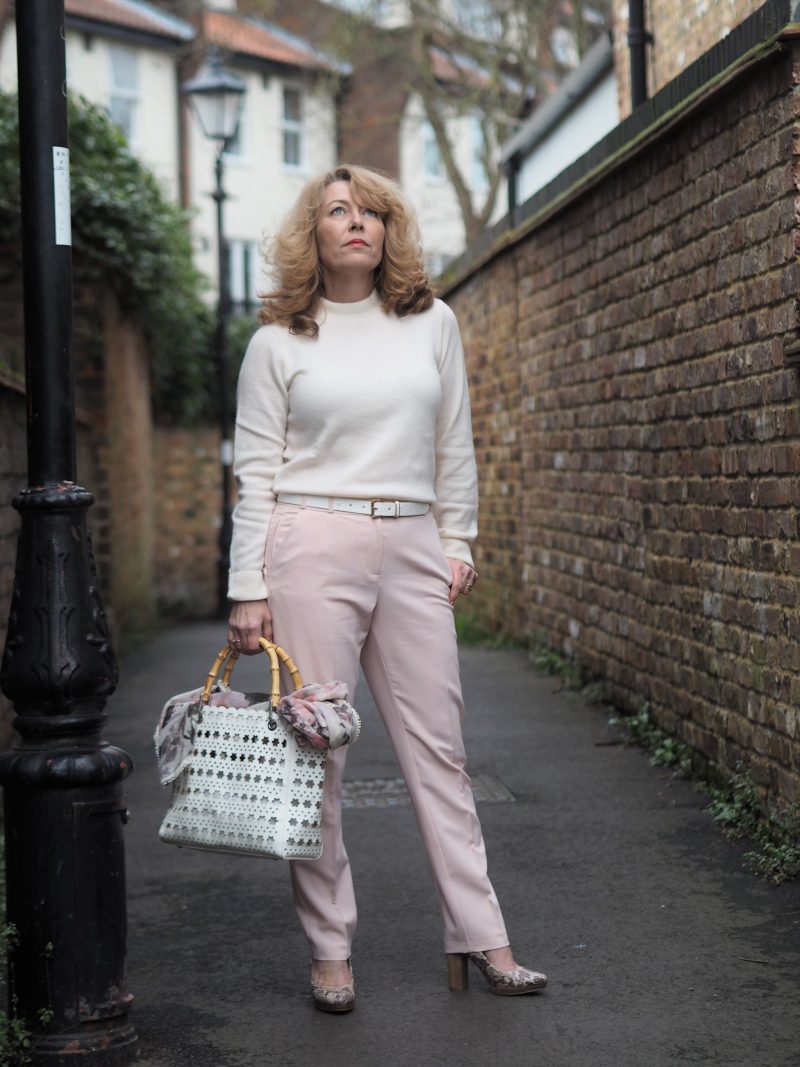 I've even brought out last summers bag for accessories today. Everyone wears white jeans in winter, here's proof that your accessories can be white at this time of year too! I'm just looking up wondering if that was yet another spot of rain? !!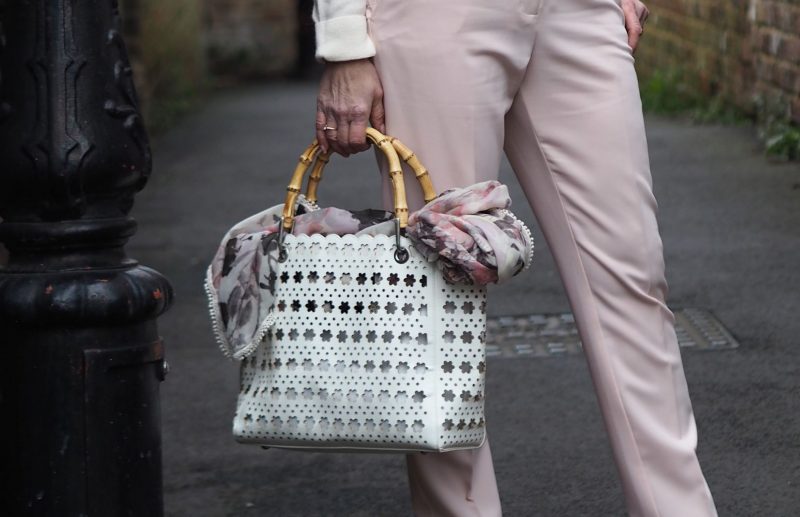 I used this bag constantly last summer and it's still available on sale in the Yellow colour. I'm very tempted to buy considering it's one of this years key Pantone colours.
The trousers are from Primark. I've had these for around five years! I don't know why I don't wear them more often. I love the Blush Pink colour and want to add more to my wardrobe. I like how it mixes with the Brown tones in the scarf and I might pair my brown Woolovers jumper with them.
Do take a look at the Woolovers site. They have a huge selection of different wools and so many different styles.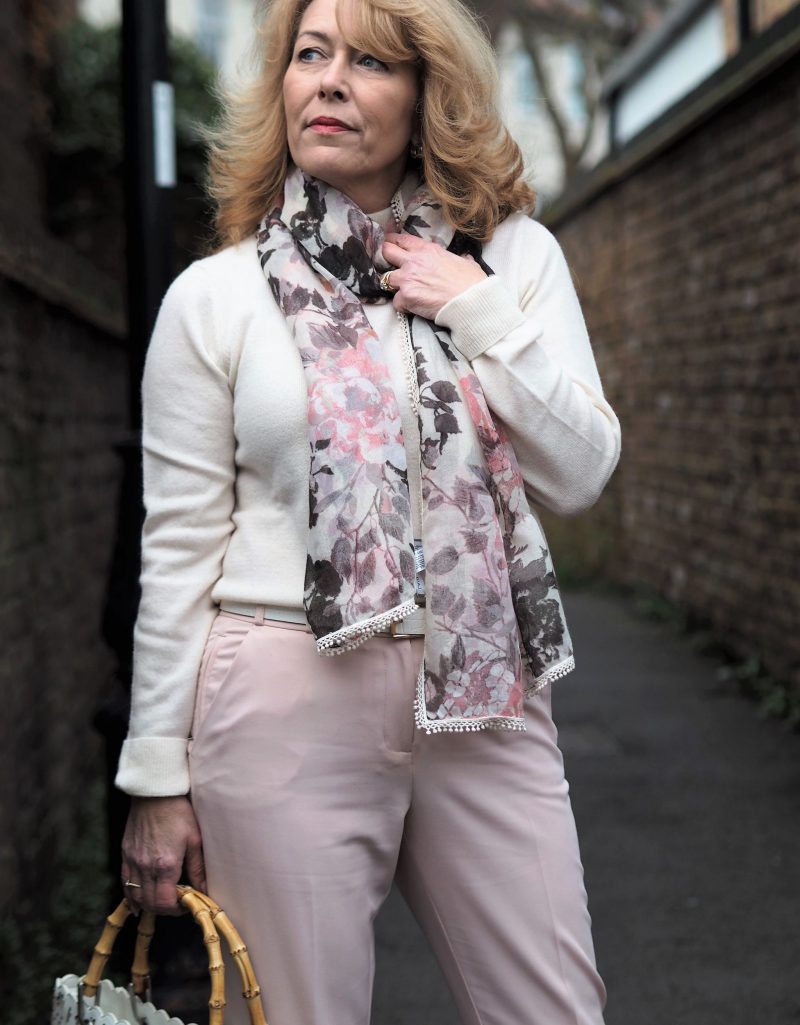 I've paired the sweater with a pink and brown floral scarf for contrast and a little extra warmth. It's actually not that cold today! 12 degrees and no jacket required!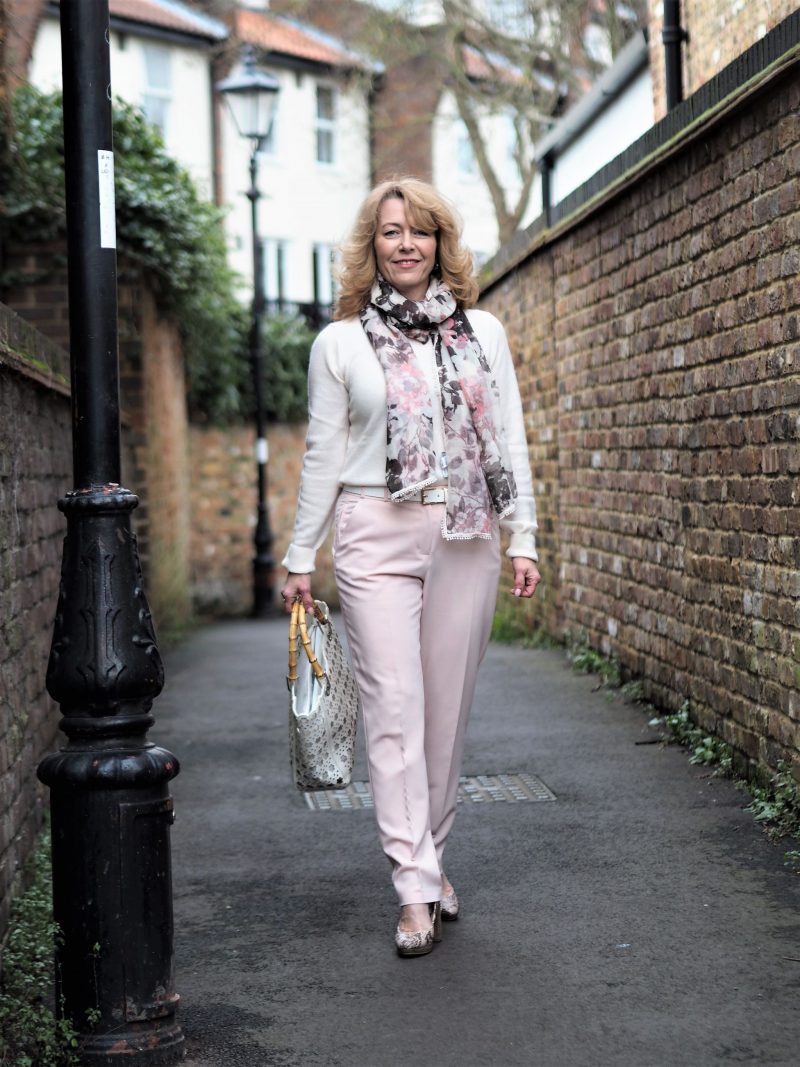 It felt good to not have to wear a coat and wear lighter colours. It really lifted my mood!
Xo Laurie
Cashmere Jumper Co/ Woolovers
Subscribe for the latest updates!