Hi everyone. You may have heard via Twitter or Facebook that I had an amazing opportunity just before Christmas to feature in the Daily Mail.
An email dropped into my box asking if I would be interested in sharing some style and beauty tips for the Femail which is the Daily Mail's weekly women's editorial. Would I like? Are you kidding? I was blown away at the thought of being asked!
Emails back and forth explaining what would happen and of course, me passing over some of the favourite items that I would totally recommend were forwarded on & I found it hard to limit my list of ideas as this was for a column in the paper, so space was limited although it was a full page online.
Arriving at the Daily Mail
To say I was nervous would be an understatement. Deciding what to wear, my room was littered with clothes. Too smart? Too dressy? Too casual?
But let me tell you about the arrival. A true Del boy style moment! I got out of my taxi and in front of me were several large revolving doors. I walked up to the first and it wouldn't budge. I walked up to the second and that was the same. As I was just about to try the third a woman from the inside started coming towards the door and it started revolving so I jumped in. As the woman left her side of the door it stopped revolving! Help!
I didn't realise that they were all security doors! So security had to come rescue me! They were really ok about it and ushered me to the reception and showed me the small entrance door for us visitors! I was shown to a seat to wait for reception and I couldn't help chuckling away to myself! It actually calmed my nerves. Only me. It can only happen to me!
Meeting the girls…
As soon as I met the girls I felt comfortable. I've done a couple of photo shoots before. One for the Sun newspaper and one for the Daily Mail, but both of these were with other women. Sadly the Daily Mail shoot never got published which is a real shame, but I met some amazing women that day.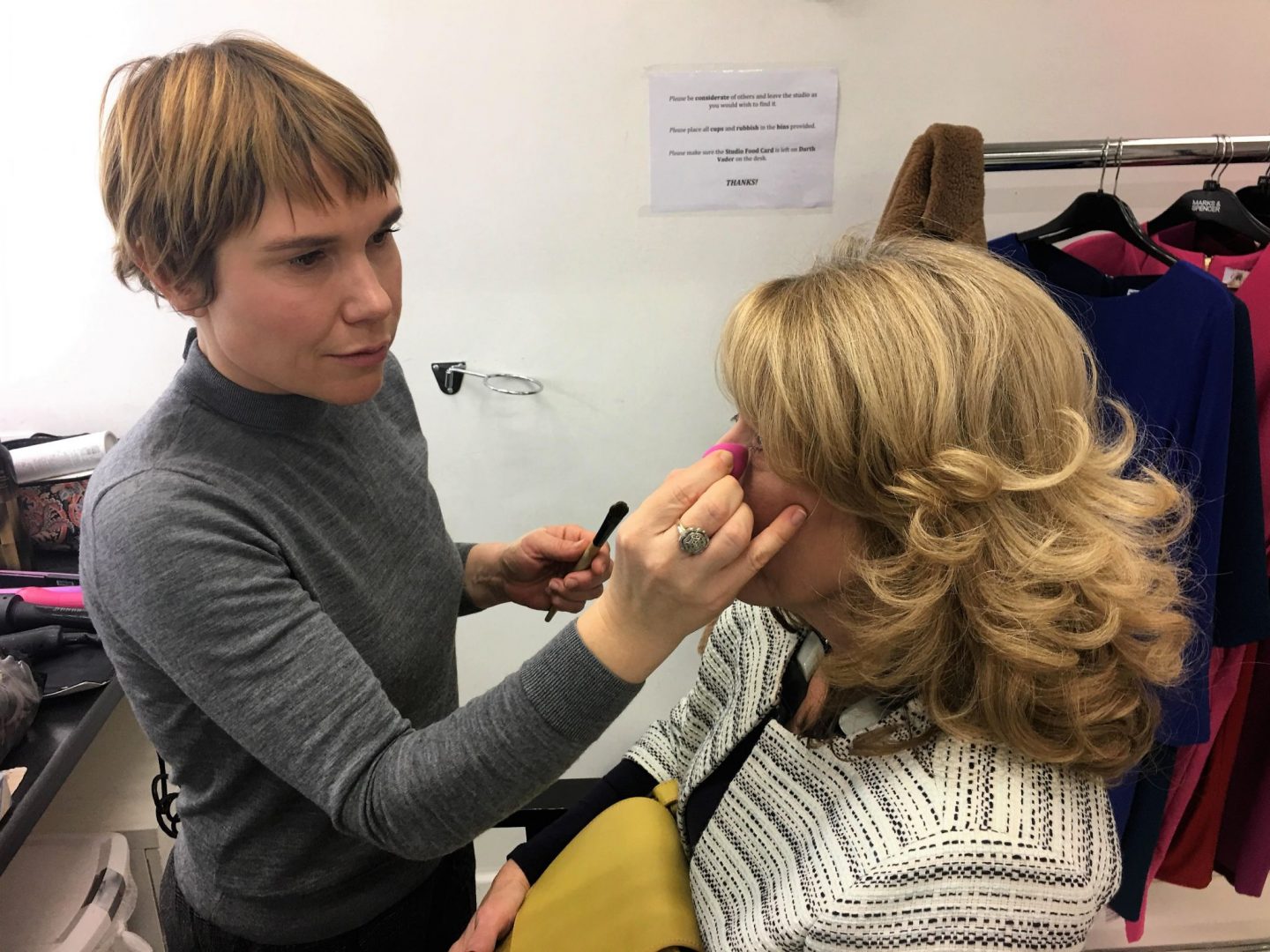 A cup of tea and a chat and then straight onto makeup. I have found this interesting on my photoshoots having my makeup done, you pick up all sorts of hints and tricks. I particularly wanted to share my thoughts on the Radiofrequency treatments that I had with Bodyvie. I'm so happy with that treatment and I would so recommend it. You can catch the read on that treatment here
I chatted to Florence the features assistant for Feamail and we talked about my blogging history and I added some more tips for the post. I surprised myself how relaxed I felt.
A sea of makeup and hair devices – It's always good to learn any new tricks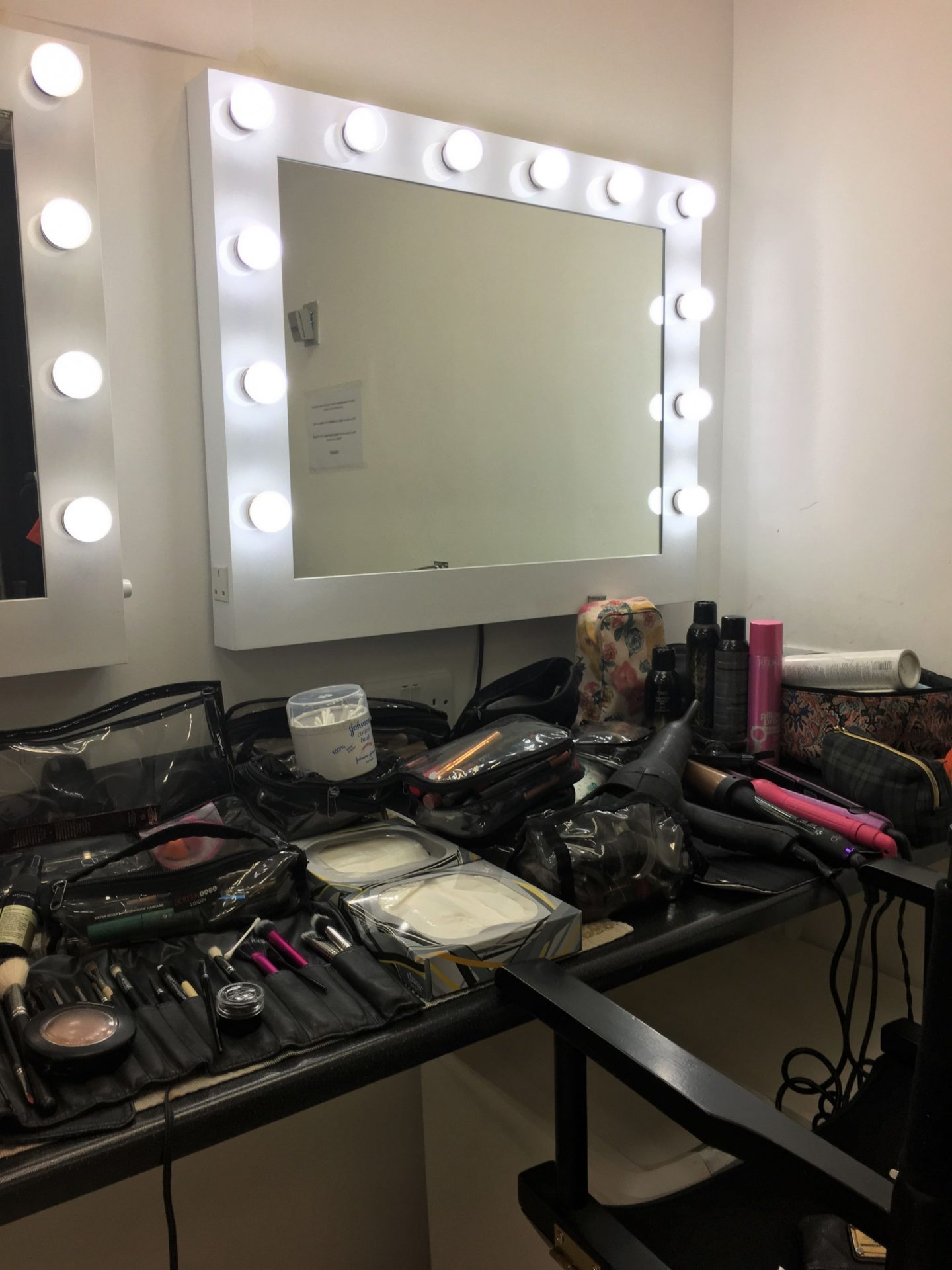 The makeup assistant explained everything that she was using and I found it really interesting and did pick up on a few new items that I would like to buy. Of my four photoshoots, this has been my favourite. A lot of makeup is applied for these shoots for it to actually show in the photos, but this looked very natural and I didn't feel like a drag queen. This gave me more confidence for the camera too.
I was asked my dress size and favourite colours before the photoshoot. I liked all of these above and honed straight in on the Pink! This is a colour that I don't have anything of in my wardrobe but I will get something. I loved it as soon as it went on.
I didn't have to remove my jeans because this shoot is only for a facial shot, so at the most, it's only going to be my shoulders on show.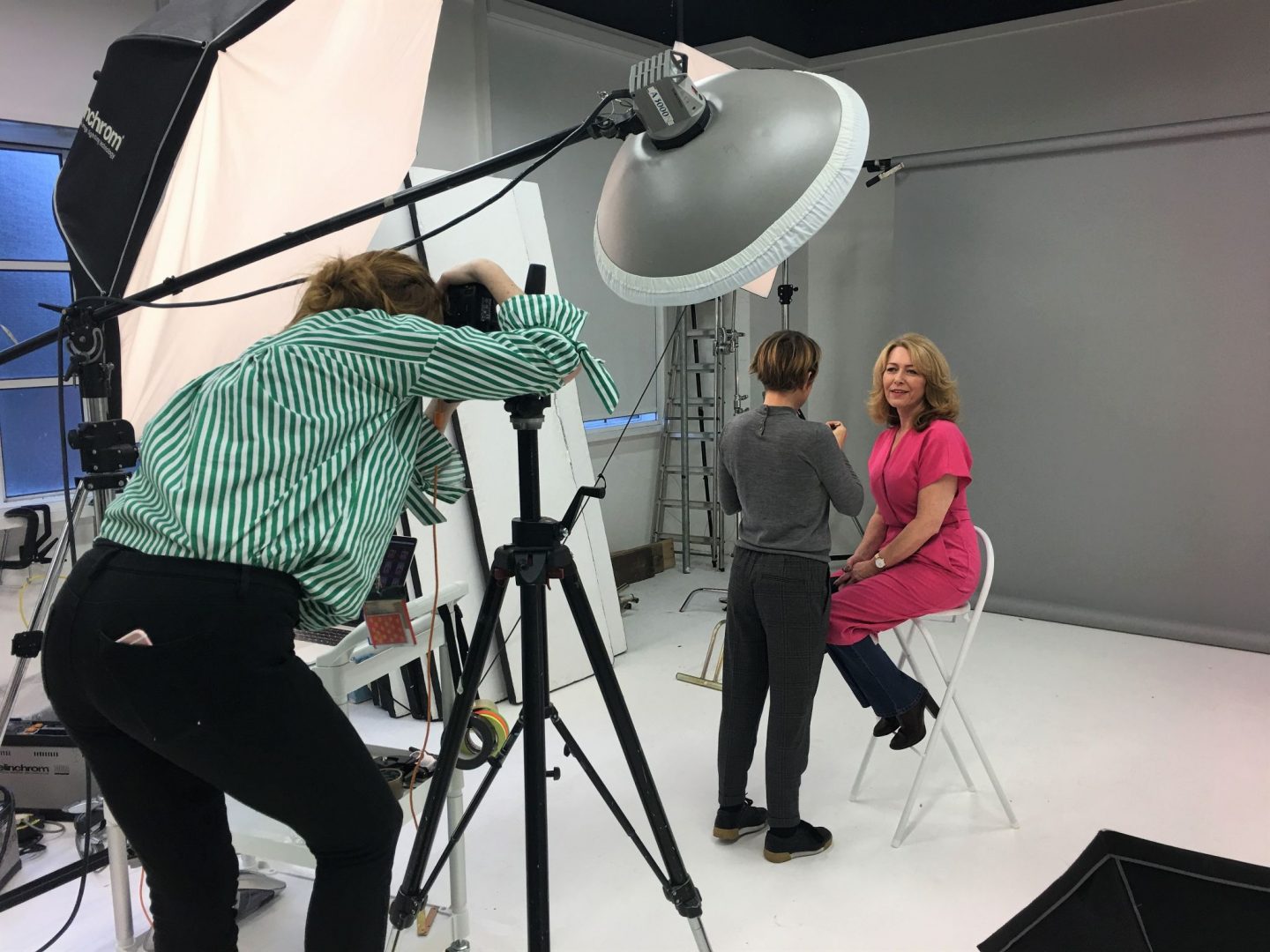 The girls were so friendly and really made me feel at ease. A little tweaking of the makeup and they decided that my hair needed taming a little bit ( no surprise there!) and within 10/15 minutes the shoot was over. I was asked to look at the photos and choose my favourites which I thought was really nice. There were lots of photos that I didn't like! And don't forget that this is going into the Daily Mail the national newspaper. It's quite nailbiting just to think about it!
I left feeling pretty good about myself and thought how easy it had all been. No need for nerves.
I'm adding a couple of photos of the Daily Mail building. It really was a lovely place. Very plush.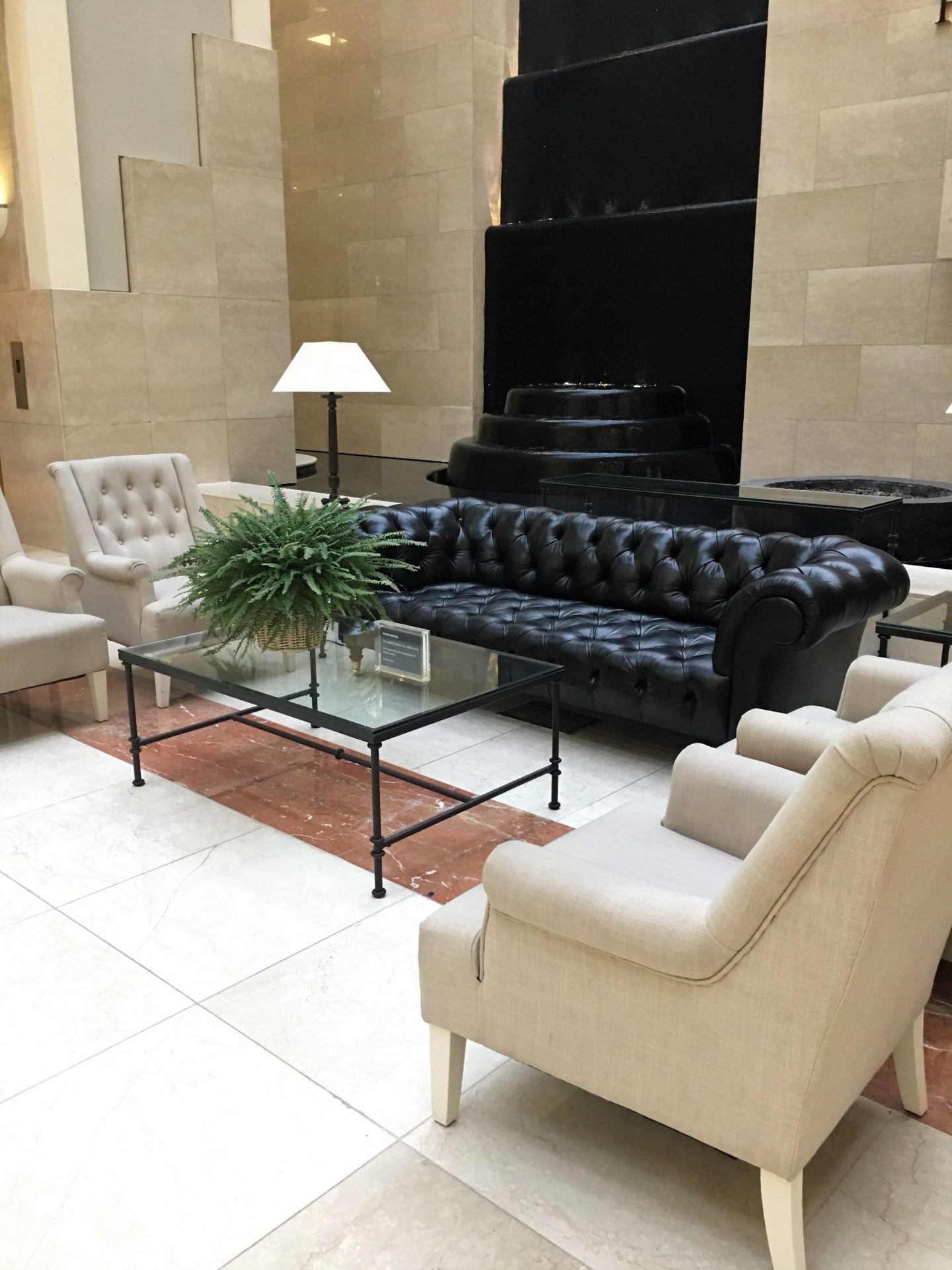 And a huge Christmas tree!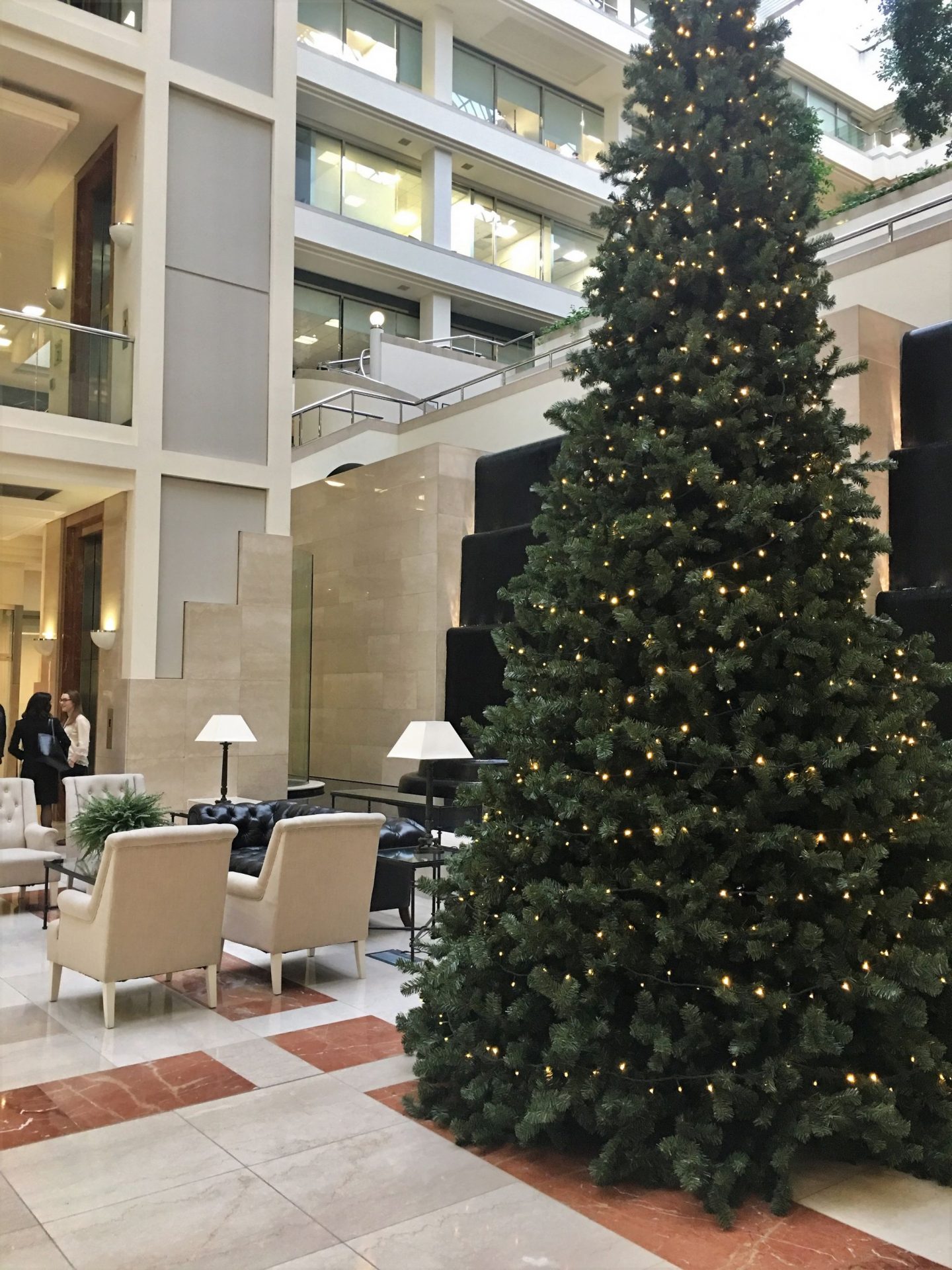 The finished article – publication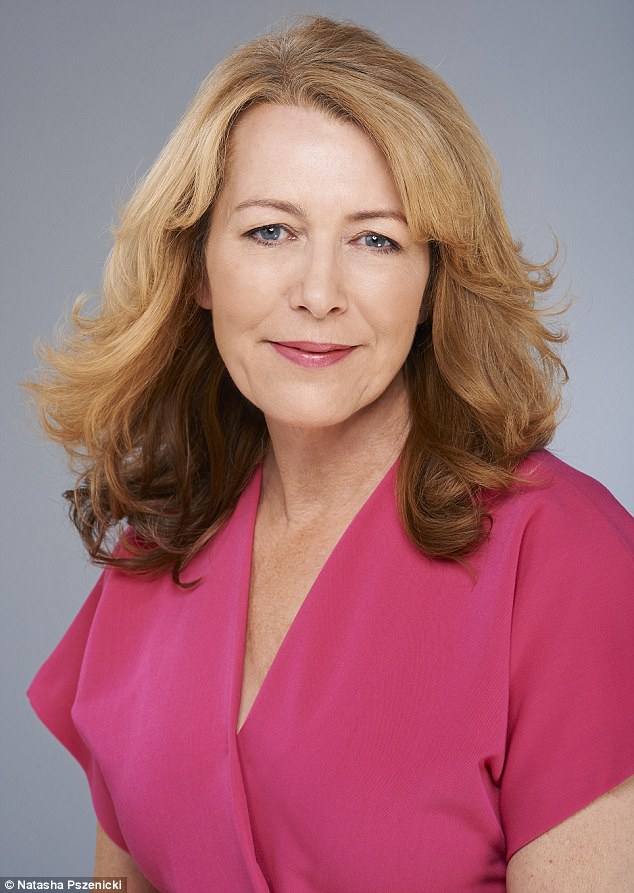 This is where it all goes a bit tits up for me. This is the finished photo that was published. Do I like it? Yes. But where have all my wrinkles gone?
Hello? Is this not called "This Is What 54 Looks Like? Why oh why did they over photoshop? And can I just clarify that I didn't get to see this photo before going to press. I am 54! Of course, I'm going to have wrinkles! I just think it makes a mockery out of the whole title of the article.
I am not some botoxed paralysed faced woman of 54, In fact, I don't have any botox! I most probably would try it if I could but because of my allergies, I can't even sample it. I'm quite proud of my skin and my wrinkles, they are the story of me! This makes me wonder if all the famous people out there get photoshopped without knowing it's going to happen and dread looking in the media news.
I was really happy with the written article though
On the whole, I really enjoyed the whole process of this feature with The Daily Mail. The photoshoot was a great experience and it's a piece to add to my scrapbook of memories that I'm creating about blogging. Another part of my journey. If you would like to read the article I've left a link below for you. I will never forget that Del boy moment!
This Is What 54 Looks Like – The Daily Mail
What I Wore

I settled on smart/casual for my day. Jeans, a long sleeved T-shirt a smart jacket, my new Jaeger necklace and a new Mustard bag from Joules.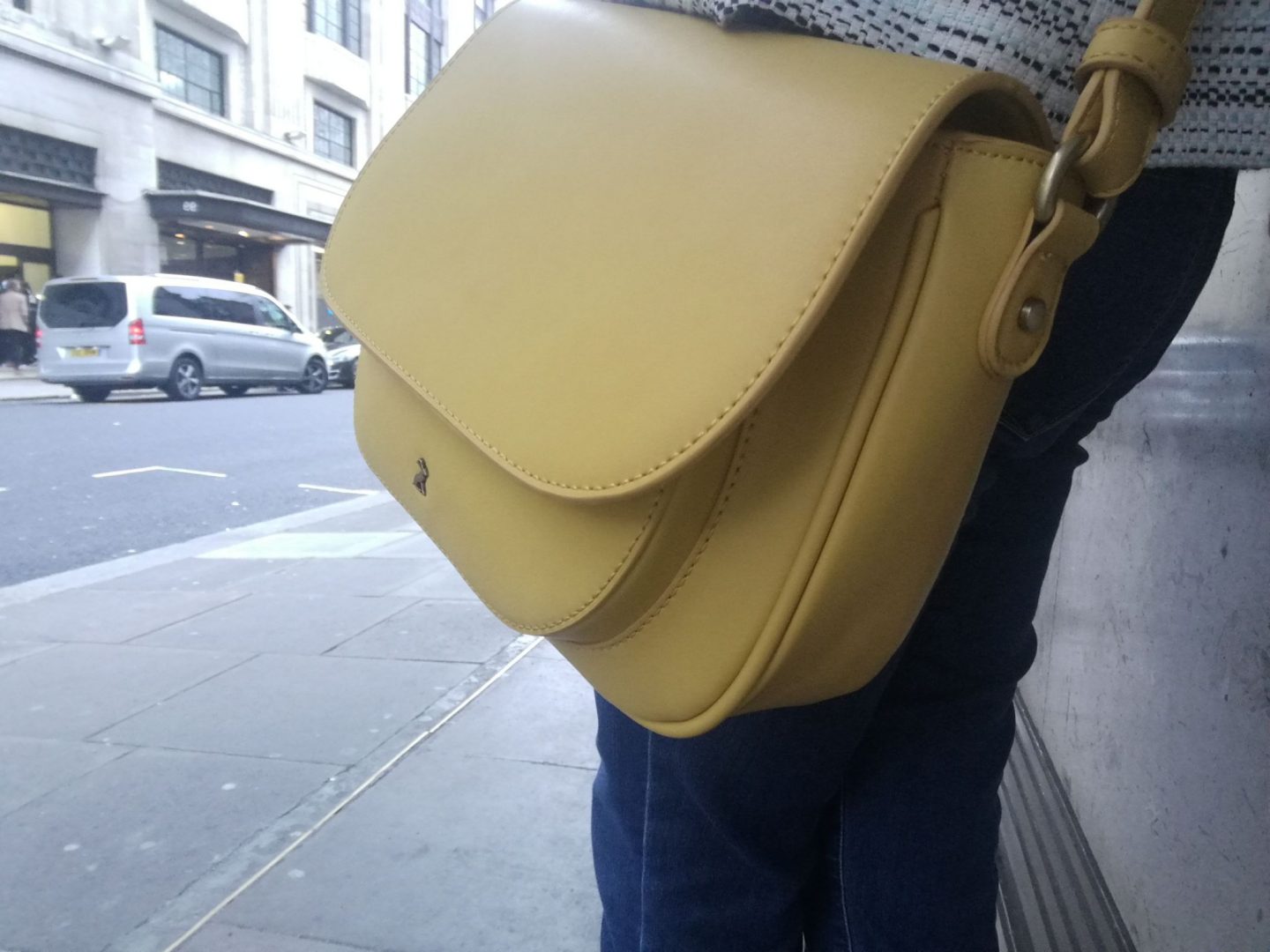 These were just taken on my phone. I just wanted to add this one of myself with my wrinkles!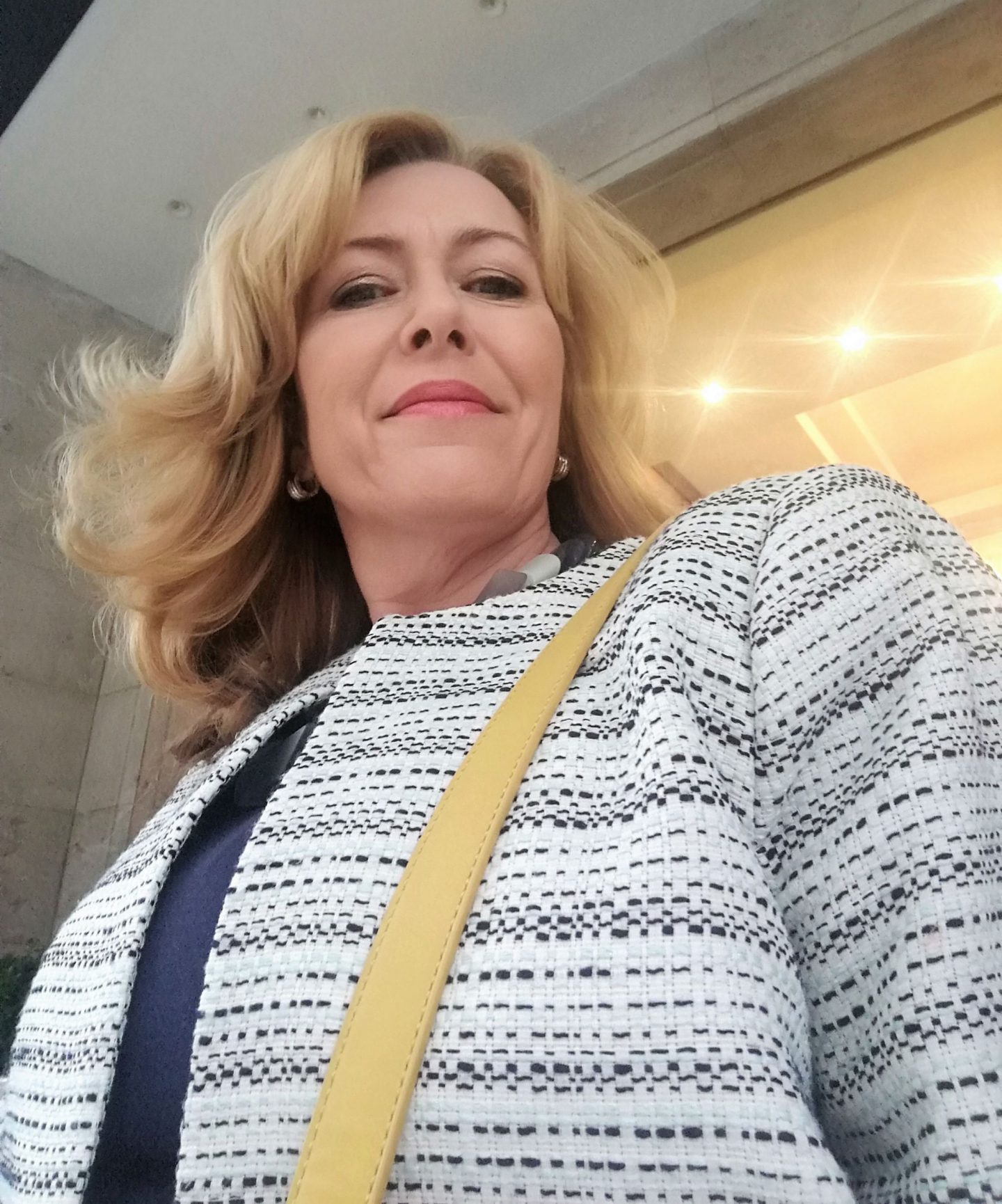 XO Laurie
Subscribe for the latest updates!