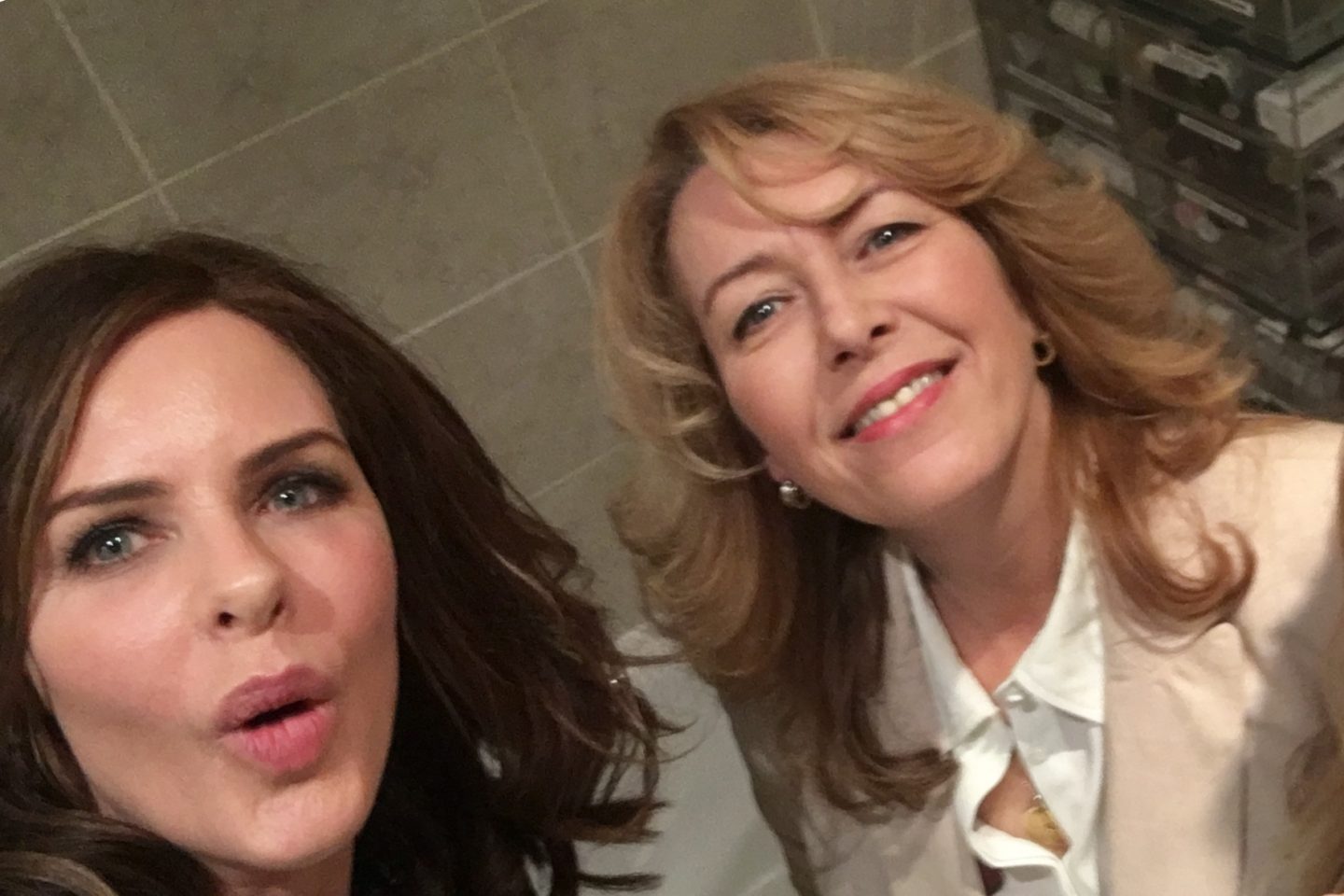 I've been a huge fan of Trinny Woodall for years! Watching What Not To Wear, each week on This Morning and being one of the many fans of her fashion and beauty blogs/vlogs. I couldn't believe my luck when I got an invite to eat dinner with her and listen to the story of how Trinny London was born
Trinny's HQ
Trinny's Hq is at Kensington, London and used to be the home that she lived in. On arrival walking in, I was just like "wow" A hallway with floor to ceiling mirror! It sounds very OTT, but it was just so very effective, and looking around it was all so plush. There were mirrored walls everywhere.
The table was already laid out and looked so fresh and inviting with place cards. There were ten of us eating this evening. A chance to chat with other bloggers/vloggers too.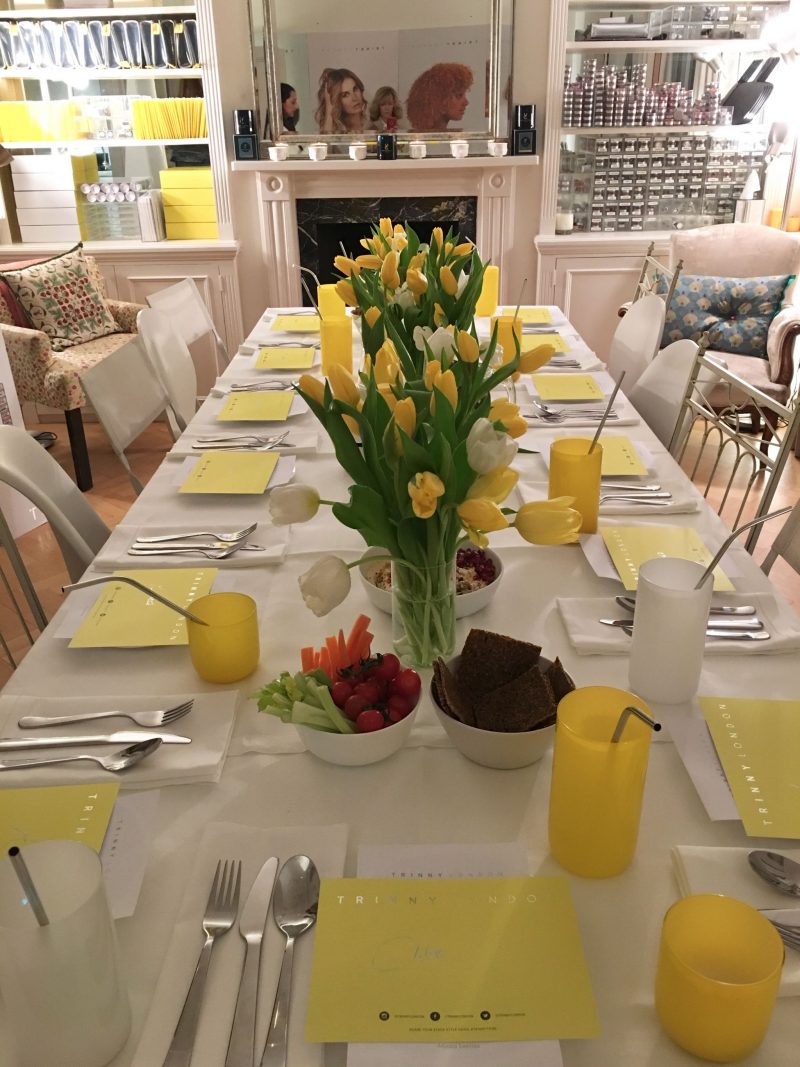 The Big Idea
You may have seen the Trinny London idea on your Instagram feed, it has a huge following already, and stories and live videos are constant. You will find lots of makeup and beauty tips there & I will leave a link at the end of this post for you in case you haven't seen it yet.
Trinny came up with a genius idea for buying this makeup online. There is a series of questions to answer on the website to help you find your unique combination and colours suited to you and it's called Match2Me
Not only that the whole range comes in circular pots that screw together. All your makeup in one place! So handy for having in your handbag.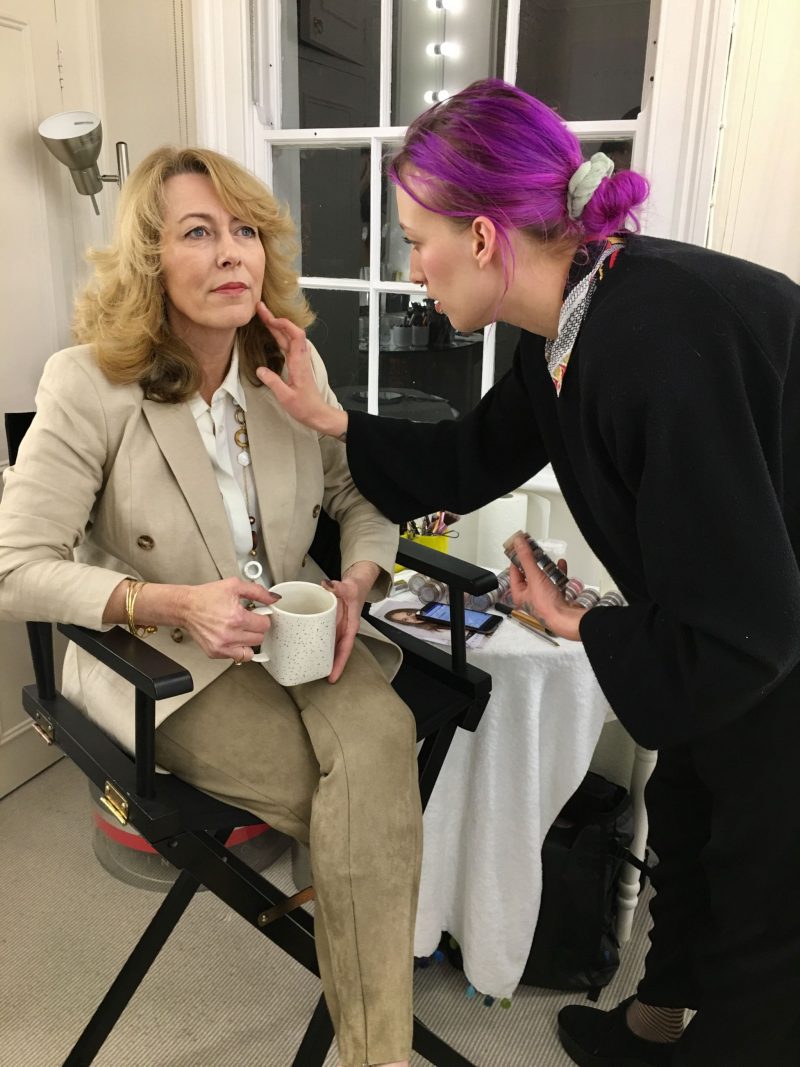 Getting my perfect match!
All the women invited were asked a series of questions, the same as the online questionnaire and "matched" to their colour combinations. This is nearly always filmed live on stories and you may have seen us all saying hi!
After everyone was matched, it was time for dinner. I had to have a sneaky peep in the bathroom before that! You may have seen some photos on my stories about this! And this is where Trinny films her makeup routine that she shares on Instagram each day.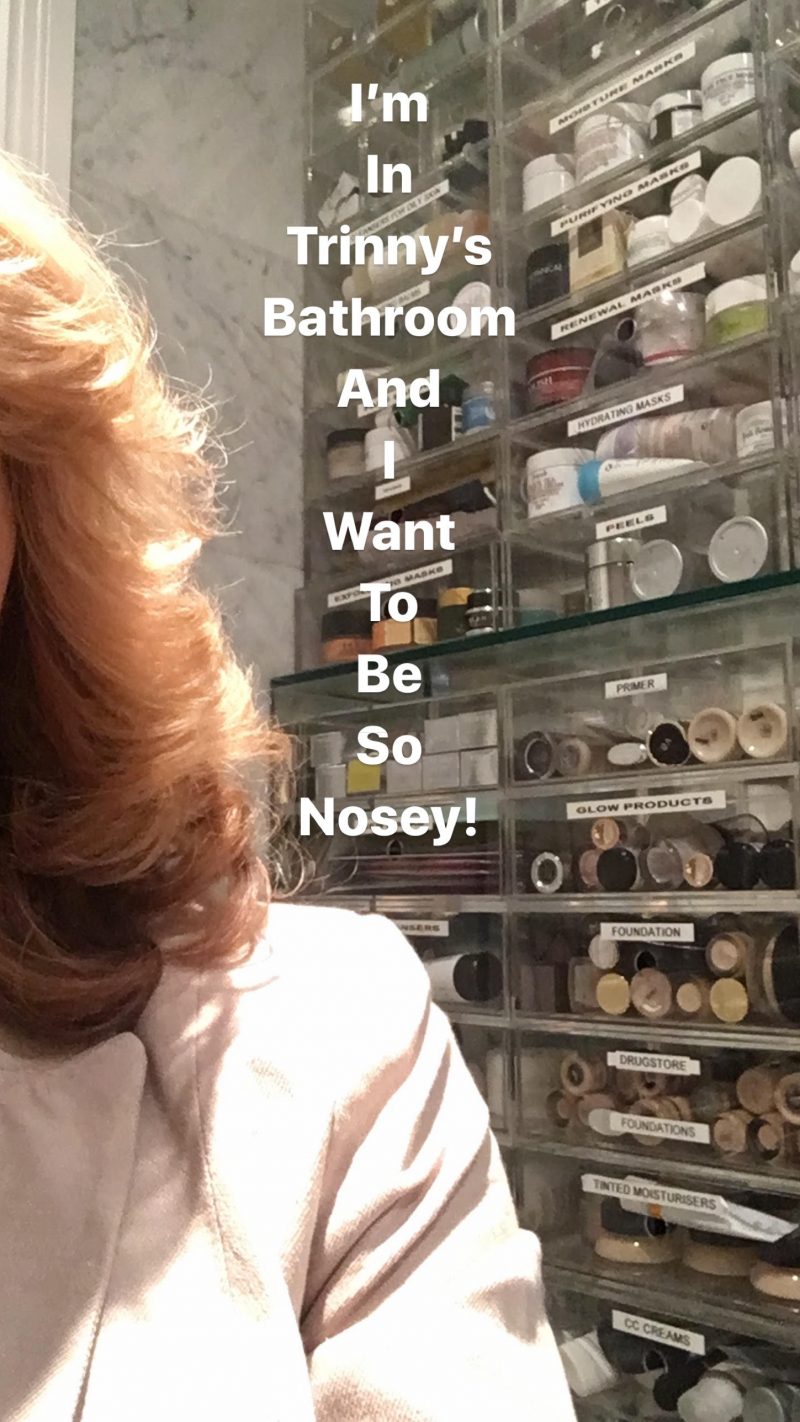 I would have been happy to spend the night in here!
Time for dinner, we headed downstairs and sat at our places. It was good to talk to other bloggers/vloggers and the meal seemed to go by in a flash. sitting at the head of the table was Trinny and when dinner had finished, Trinny explained her idea about how she wanted to create a makeup brand that had the right consistency and in colours that would suit every woman. Good coverage that makeup should have but also look sheer and fresh.
It was a really interesting talk about how Trinny London was born and I just couldn't wait for dinner to finish and go play with this new brand!
Chatting makeup with Trinny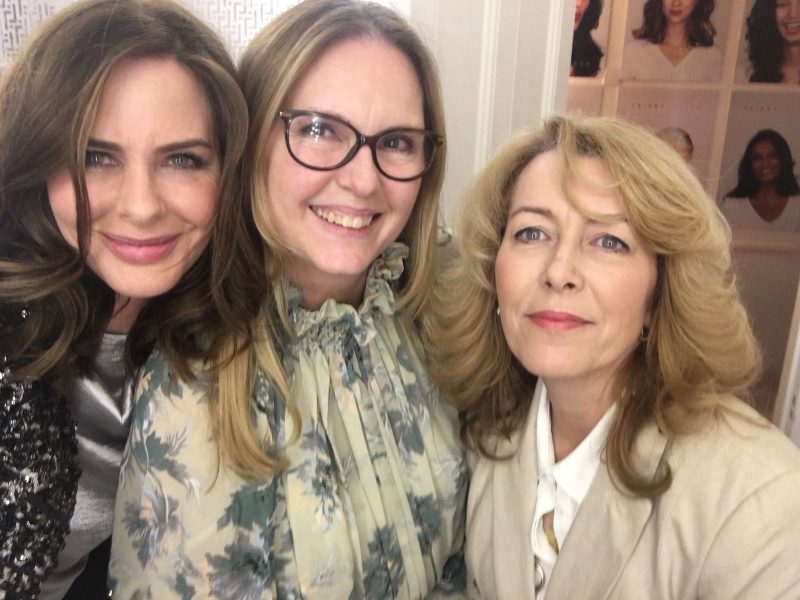 Well, I just had to get a selfie didn't I? !! here's the three of us after chatting about the makeup. Did I mention I went to this event with my friend Ashley from Lazy Daisy Jones? This is the main reason we spent the day together and did the photo shoot beforehand. You can catch the post here if you haven't seen it.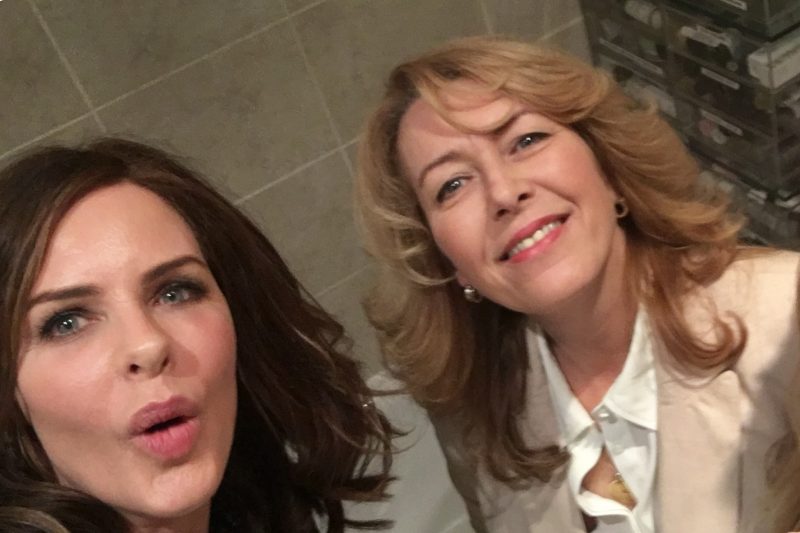 I can't believe I was talking makeup with Trinny in her bathroom! She actually gave some good tips on taking selfies too. I am useless at them!
the evening ended perfectly with Ashley and me at the local pub, sharing our thoughts about the night and comparing the goodies that we left with. I've been using them for a couple of weeks now and will be doing a makeup vlog shortly. If you haven't subscribed to my Youtube channel yet, you can here if you would like to watch.
What I came home with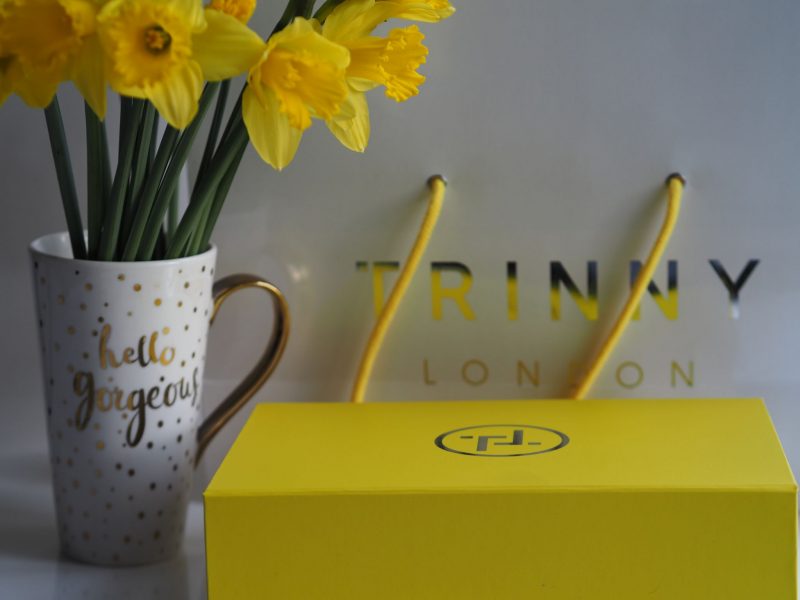 Can I just say how beautifully packed the Trinny London packaging is? Yellow and Silver is just such a great colour combo! As soon as my daughter saw this her eyes lit up!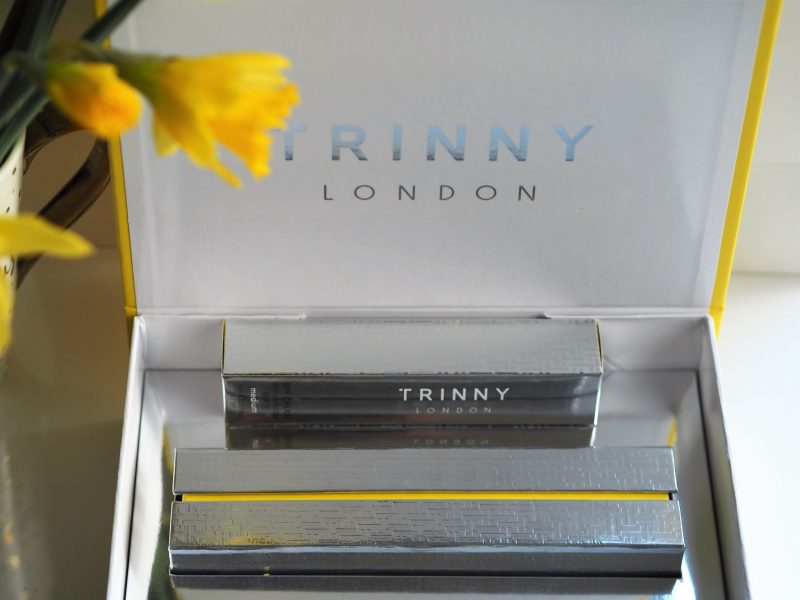 When you buy six stackable items they come gift boxed like this, there are travel bags available too.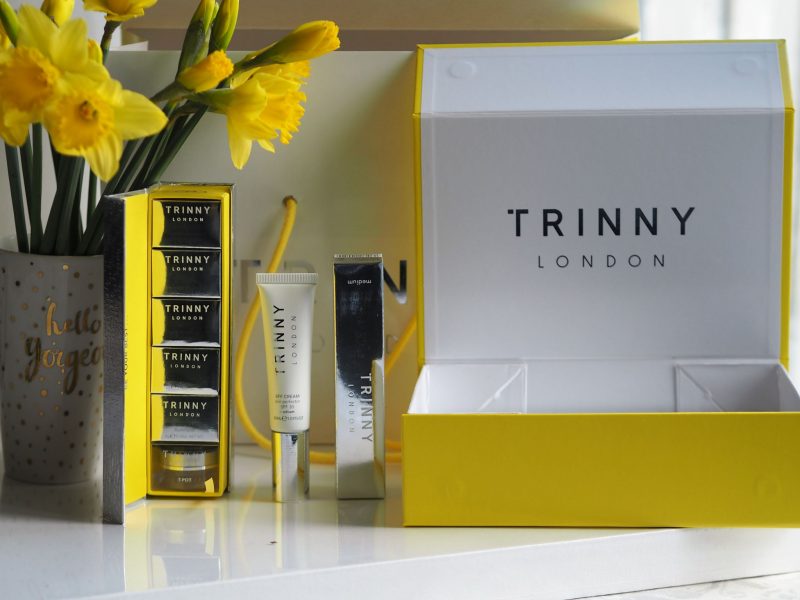 Six stackable pots and one tube of fabulousness! I'm coming to that!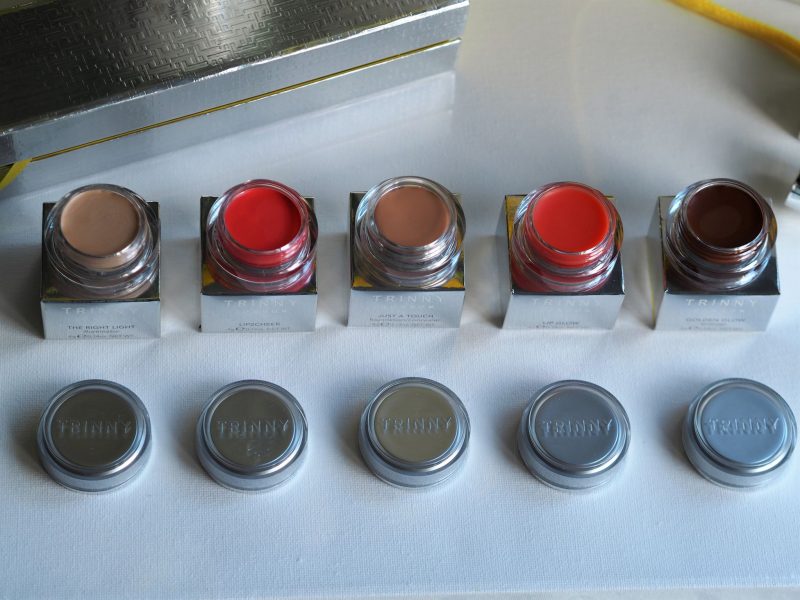 I chose BFF (that's the tube) Concealer, bronzer, lip and cheek colours
BFF is my favourite by far. And it seems to be everyone's favourite. There have been so many rave reviews via media/magazines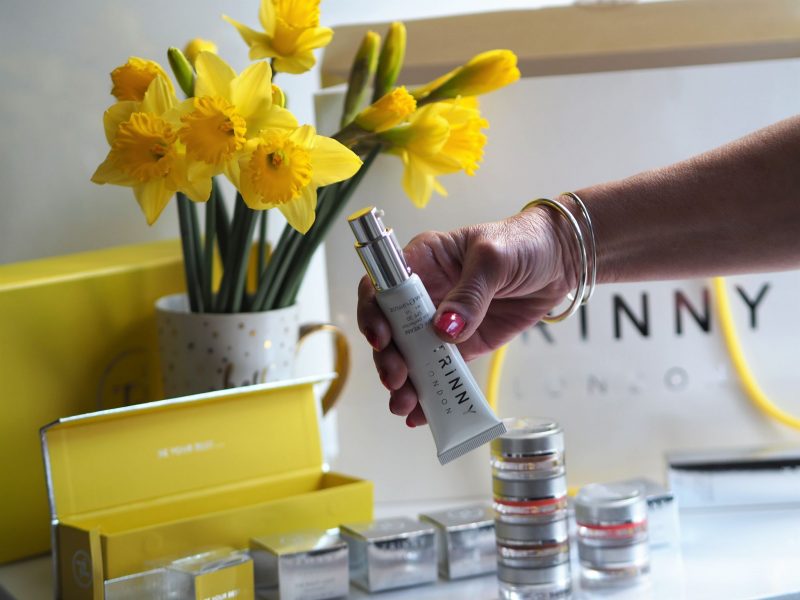 This BFF tube comes with a pump, which is handy for dispensing. i always squeeze too much out of my tubes, so this was the first pleaser for me.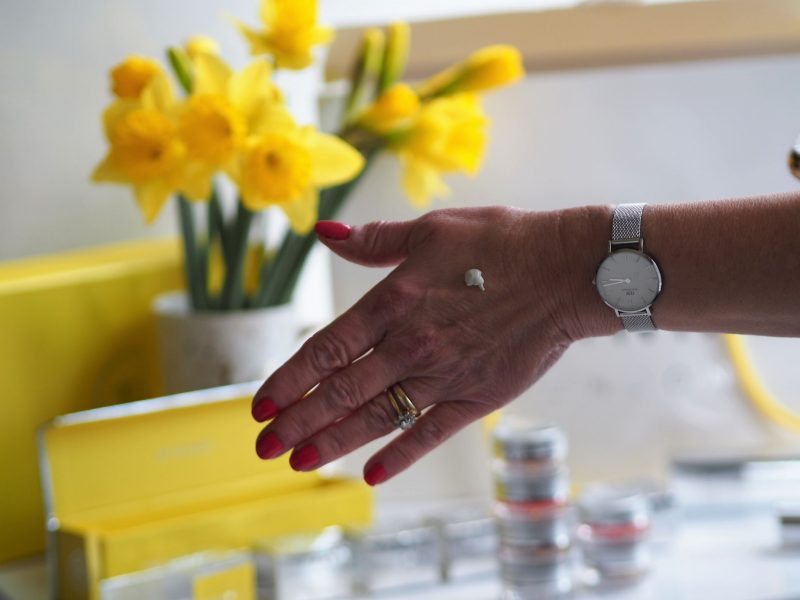 When dispensed you would think of it as a cream, but when you start to blend it into your skin the colour starts to appear.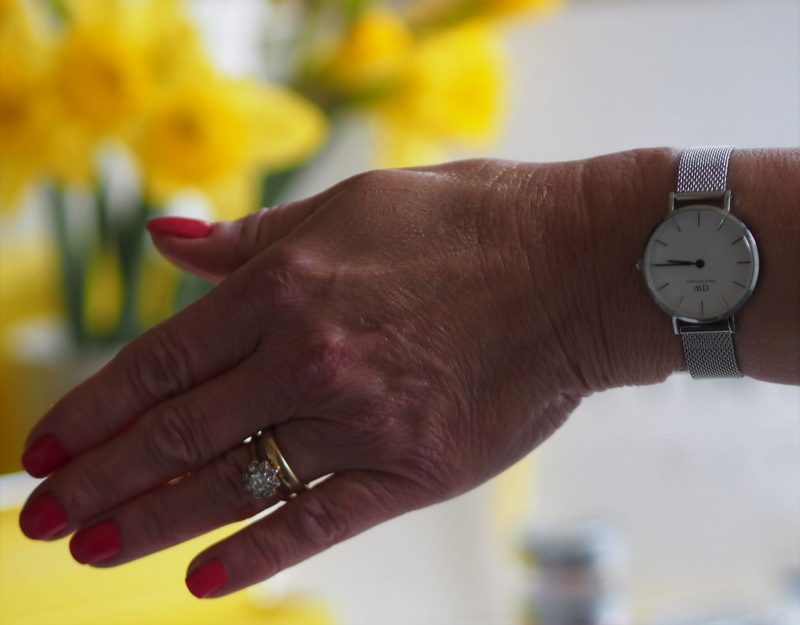 you can just about see it rubbed in, it's that good a match! What I love about this is it's factor 30. You can wear it on its own for a glowy finish or put your foundation over the top.
It provides a really illuminating glowy finish and I love it. It's softening, not tacky and does what it says on the tin! I couldn't recommend it more. The idea of being able to dispense this into the empty pot provided with your stack is a fantastic idea too.
The second favourite for me is the CONCEALER. This provides great coverage and added with the BFF will give your face all the coverage your face needs.
You can see the coverage is good!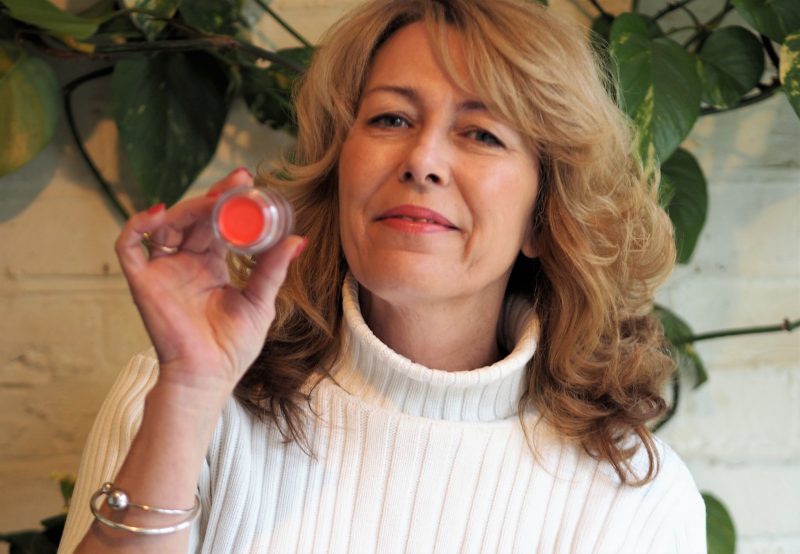 My third favourite is the BRONZER I have never used a cream bronzer before ( all of Trinny's make up are in cream form) and was pleasantly surprised. It gives off a healthy look and you can have it as light or by adding more, for a more made up look. I'm so used to using a large bronzing brush, but with this, it blends really well with just your fingers.
The LIP2CHEEK is a great idea. One pot serving two purposes. Now the only problem for me here is that I like to define my lips. I will always have a lip pencil and brush in my handbag, but these pots all stacked together is just such a genius idea and not having to carry so much makeup around is a godsend! So my stack, lip pencil and lip brush are all I need!
I wished I had tried a couple of other items that were available. The eyeshadows I would like to try. The cream to powder finish looks really interesting. I know Ashley has a contouring cream that looked really interesting too, so will be looking into that.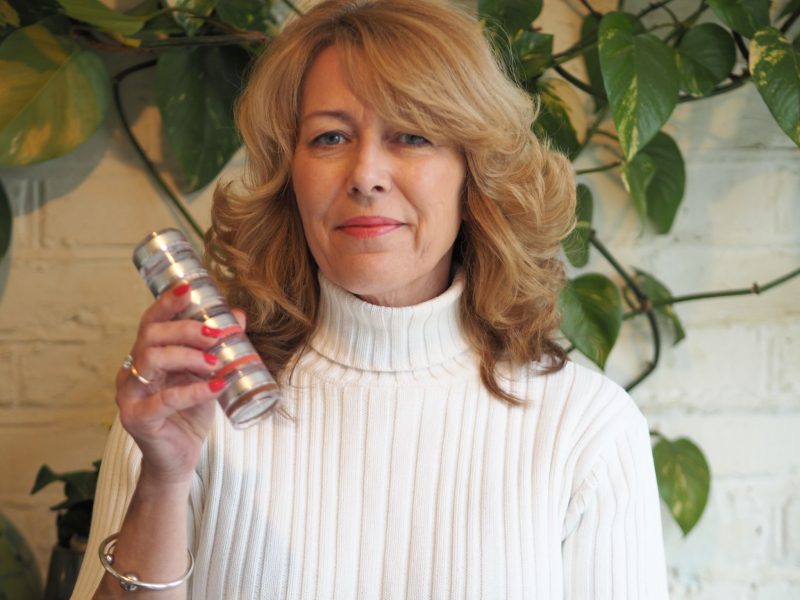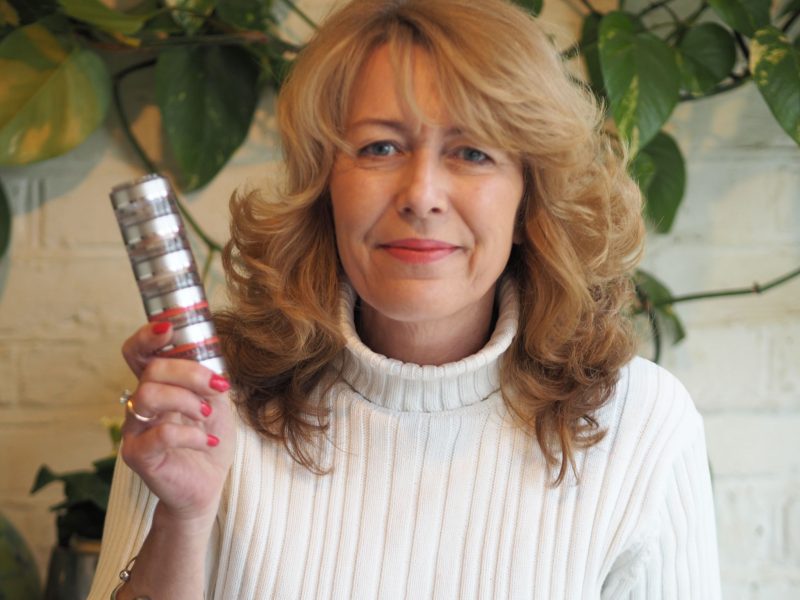 Totally made up with this stack! All the makeup you need to fit into your handbag!
Do take a look at the Trinny London site and find you Match2Me And find Trinny and all the inspo on Instagram with some fab beauty and makeup tips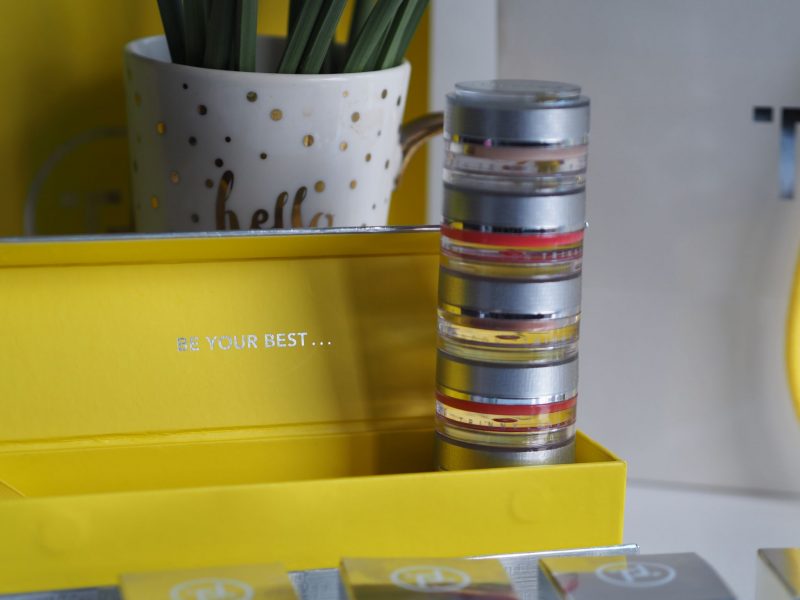 XO Laurie
Subscribe for the latest updates!