It's a huge year for us women. Everyone is talking about the year of the woman, but for me, it's so much more than that. The year of the "mature" woman is what I'm calling it! And I'm wearing the trousers loud and proud!
More brands are starting to sit up and listen and understand that the mature woman is just as important than the 20-30-year-old. We are not brushed under the carpet anymore thinking we are beyond our sell-by date to even consider fashion. What dribble!
Bonmarche are celebrating with a new trouser collection
#WeWearTheTrousers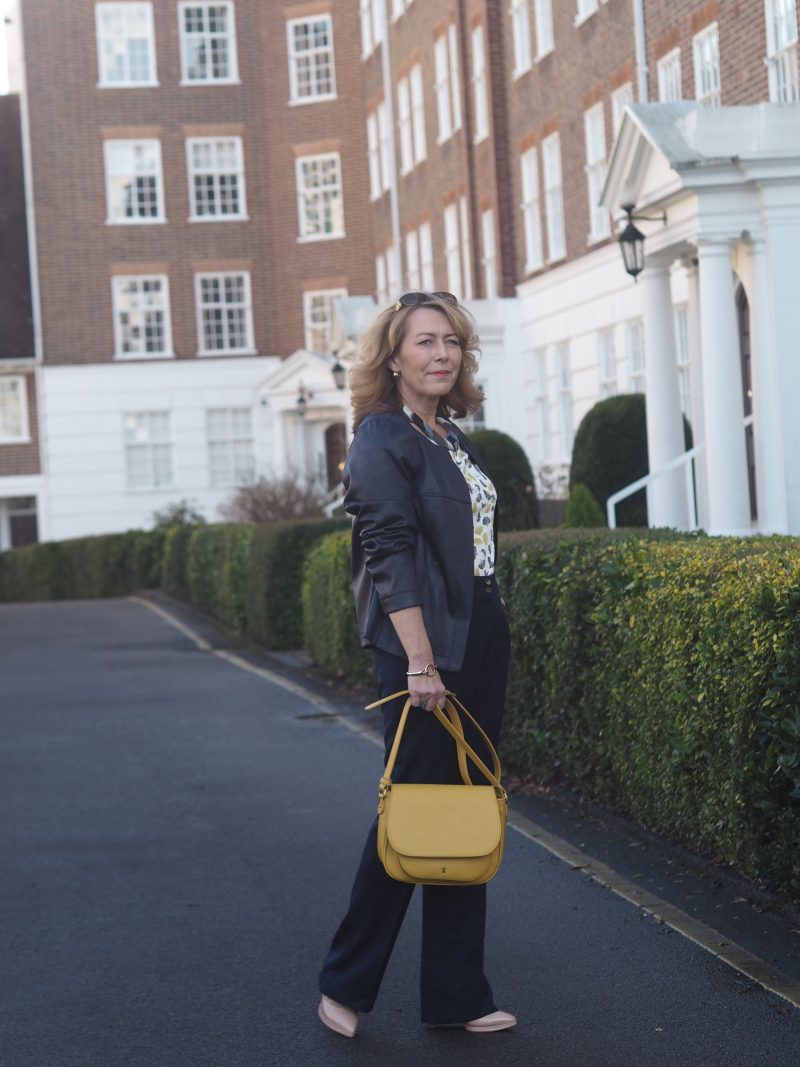 Each season, Bonmarche have items that I like to add to my wardrobe. Their jeans are a fantastic fit, there's a style for everyone and I like the fact that there are different leg lengths available.
This SS18 Bonmarche has a new collection of formal trousers and they are running a campaign called "We Wear The Trousers" to celebrate female empowerment.
When these Navy "Slim Bootcut" trousers arrived in the post I knew they weren't going to disappoint. Lightweight and good quality material, I already know they will be worn so much. Out of all my brands in my wardrobe, it's Bonmarche that I wear the most.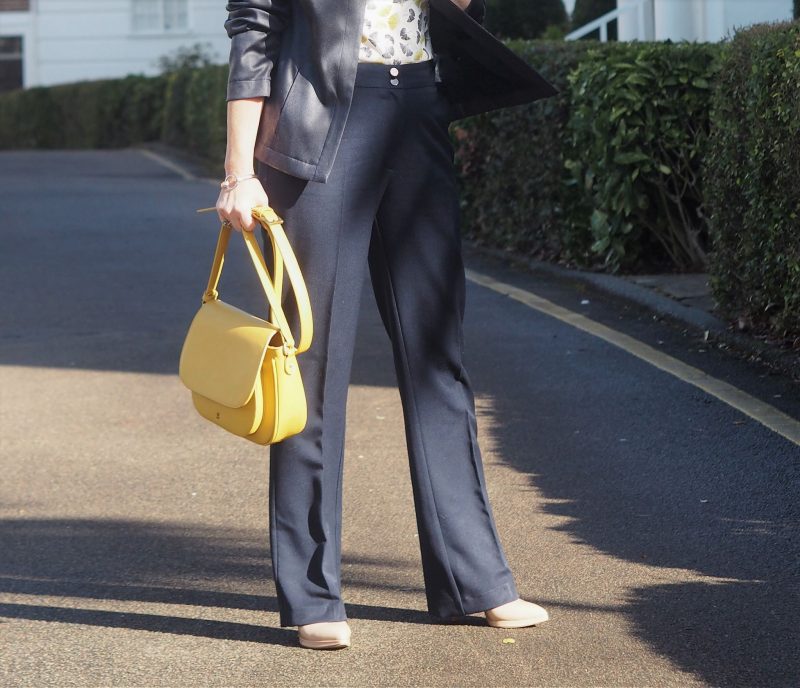 I really like the cut of these trousers, bootcut always being my favourite style, mainly because they always seem to make my little legs look a little longer! These are available in different leg lengths too and if you prefer the more skinny style or flared, there are six different styles to choose from.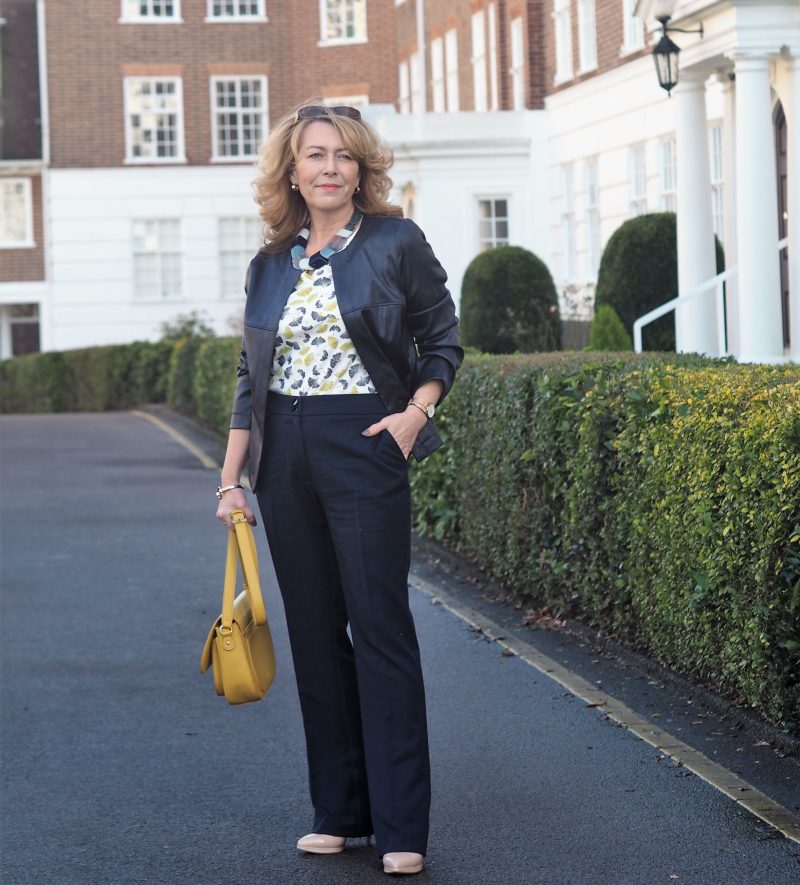 This jacket will go with everything!
I've paired the trousers with a navy Pu jacket. This is the third jacket I have from Bonmarch cut in this style and I absolutely love it! I wear them so much, with jeans trousers or dresses. This style of jacket can be worn so many ways from casual to smart right onto your evening wear.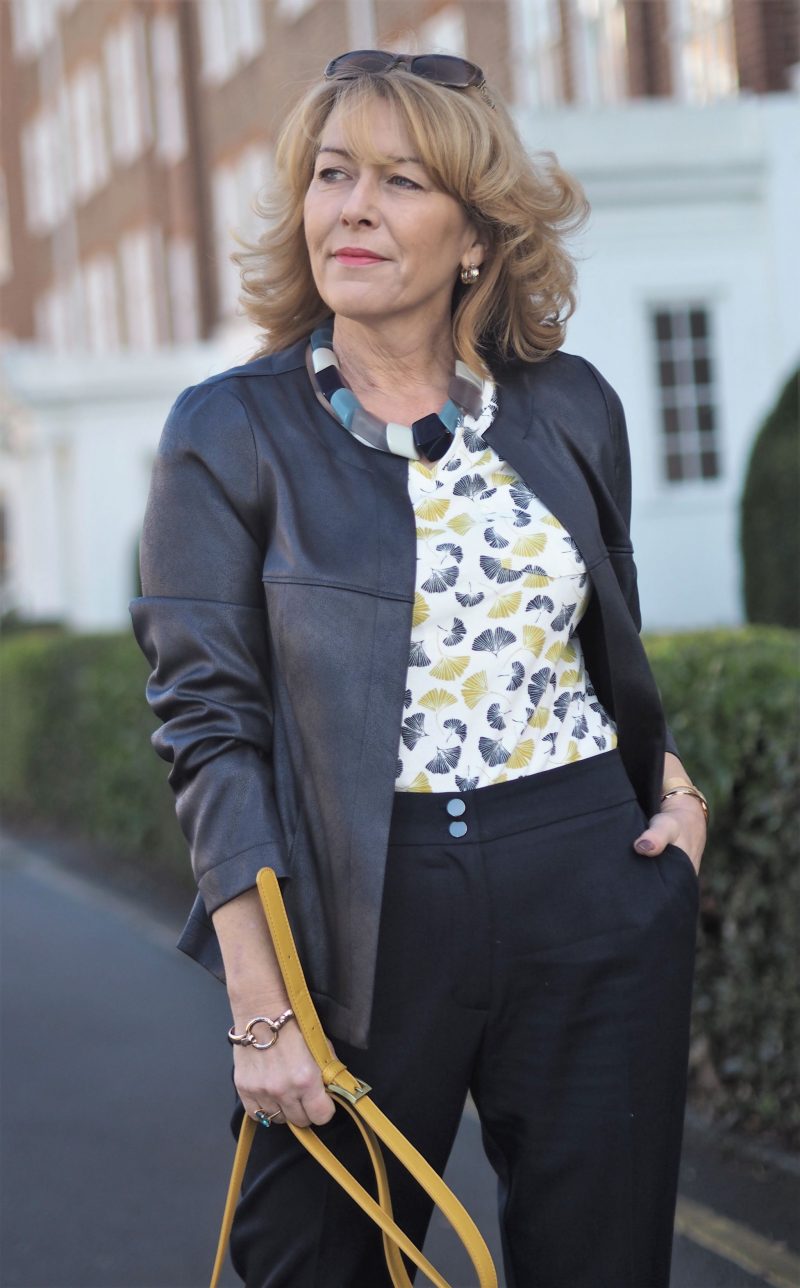 The round neckline and loose fit of this jacket make it easy to pair more or less any top/sweater and I will be wearing this with a roll neck sweater and jeans for a more casual look and a silk shirt or lacey top with evening accessories will amp it up perfect for an evening out.
You can see how I've worn my other Bonmarche jackets here and here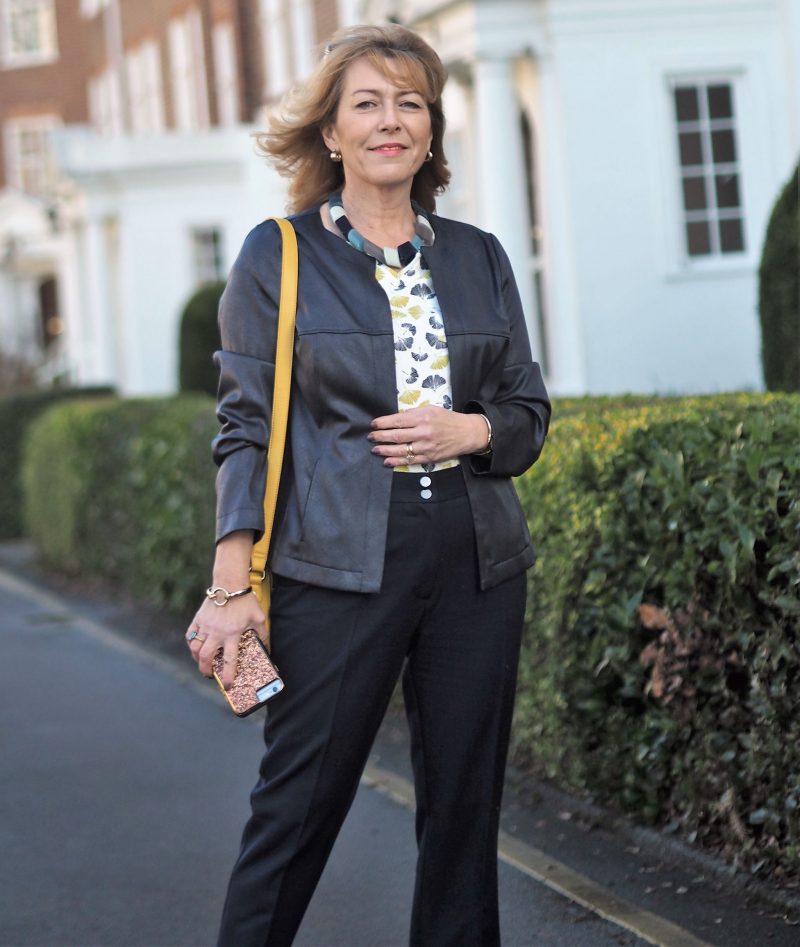 I've paired the jacket with a light coloured long sleeve T-shirt in multi colours of White, Yellow and blue. The yellow being a perfect partner for the Mustard/Yellow handbag. Nude court shoes and a large statement necklace finishes off the look. A smart sporty look I like to call it!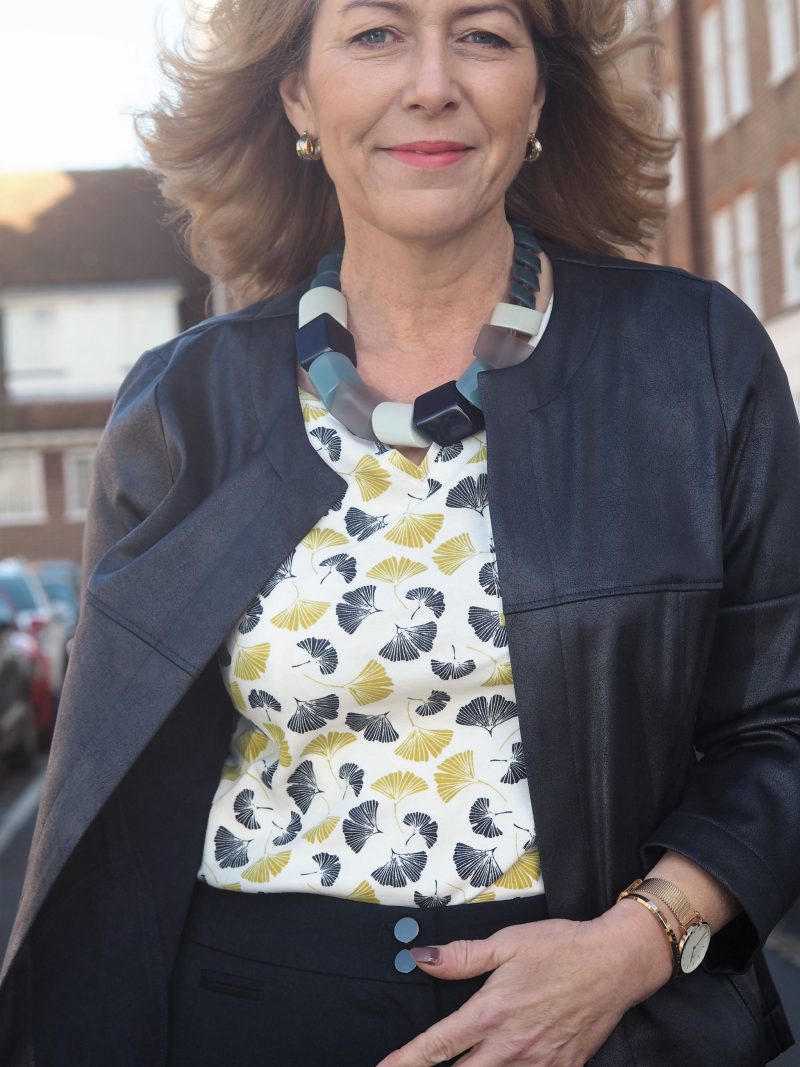 I've just realised I'm wearing this year's SS18 shade of Meadowlark here within this T-shirt! I love this fresh zesty colour and it's perfect to pair with Navy!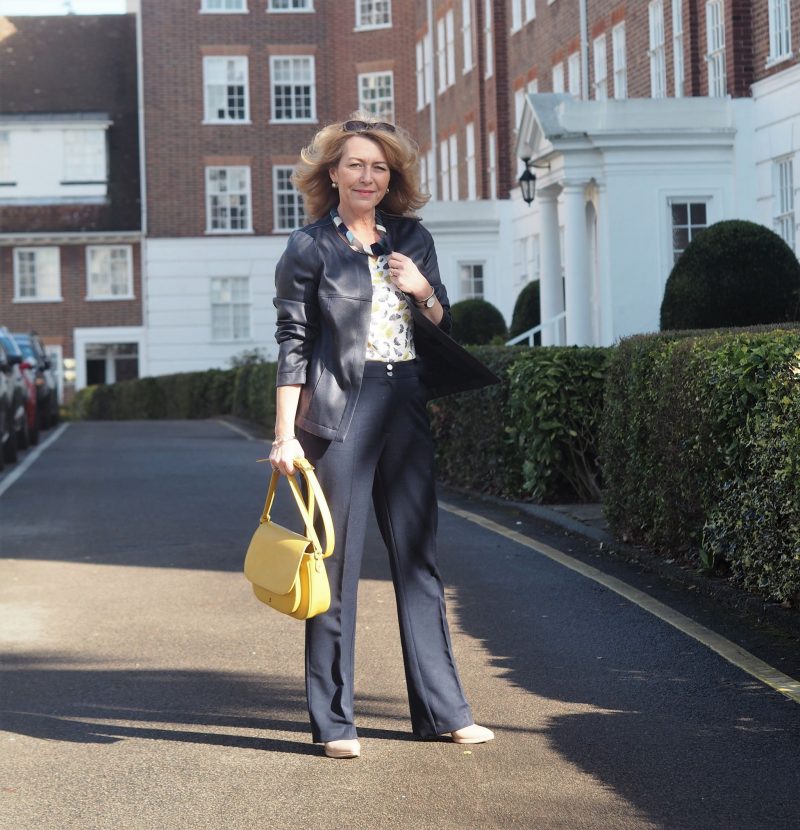 What do you think of the slim fit bootcut style? I feel that this is the style that flatters my figure best, but there are others to choose. Slim, tapered, relaxed, straight or flared. They are all available. A lot of women look at bootcut trousers as being old fashioned, but for me, as I said these are what compliment my figure best and after all, is there a rule book anymore as to what we should wear relating to what is on trend?
I love these and "I'm Wearing The Trousers!"
Jacket Co/Bonmarche
Trousers Co/Bonmarche
T-Shirt Co/Bonmarche
Xo Laurie
Subscribe for the latest updates!