Every now and then a brand will make its grand entrance into your life and you wonder how you never heard of them before! Today I'm sharing this new label love named Airfield with you and I hope you like it as much as I do.
The clocks went forward today and that sparks the decision to get the spring summer wardrobe out. Snow hopefully won't greet us again for another year hopefully, it's been such a hindrance, not being able to share all the new summery items kept in the wardrobe waiting to be worn. I'm still keeping a couple of warm coats to hand, but I've just purchased a nice springtime coat for the mornings when it's still a little chilly, but more on that later.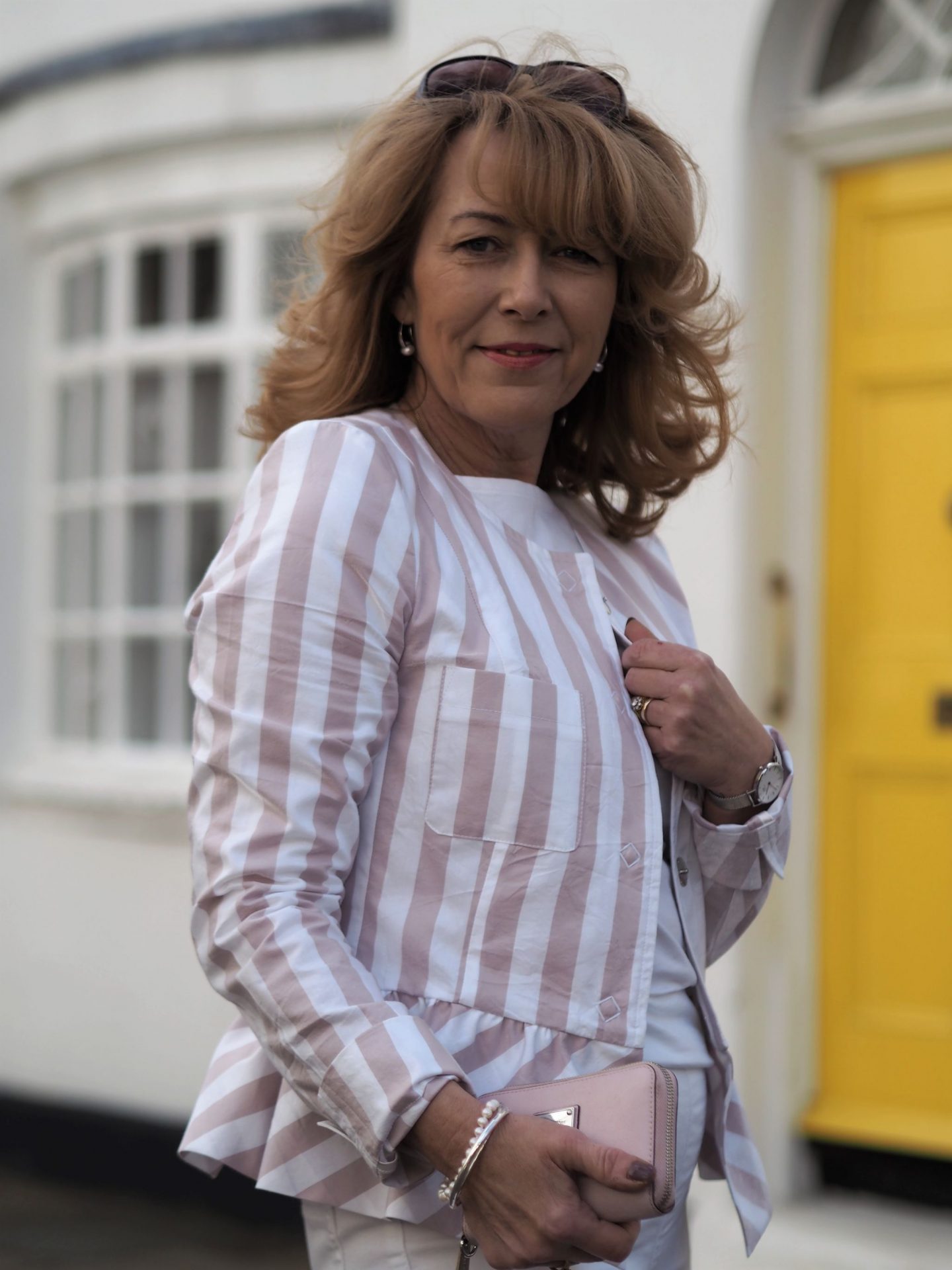 I would describe Airfield as a sporty lux brand
Looking through the lookbook from Airfield, The colours for this collection are amazing, really rich looking and it has a real sporty vibe to the collection, so I'm calling it sporty lux! This jacket is actually one of the more sombre items in the book but as soon as I clapped eyes on this it was love!
Blush Pink and White the material is a sain cotton and when the light catches it there is a sheen to the fabric. The quality is exceptional and the detailing is well thought out. My one concern for me is the price! This is most probably the most expensive item to enter my Ss18 wardrobe this year! As you all know I'm a bargainista girl at heart. Truth is I couldn't afford items like this on a daily basis but I'm sure there are plenty of you out there that can!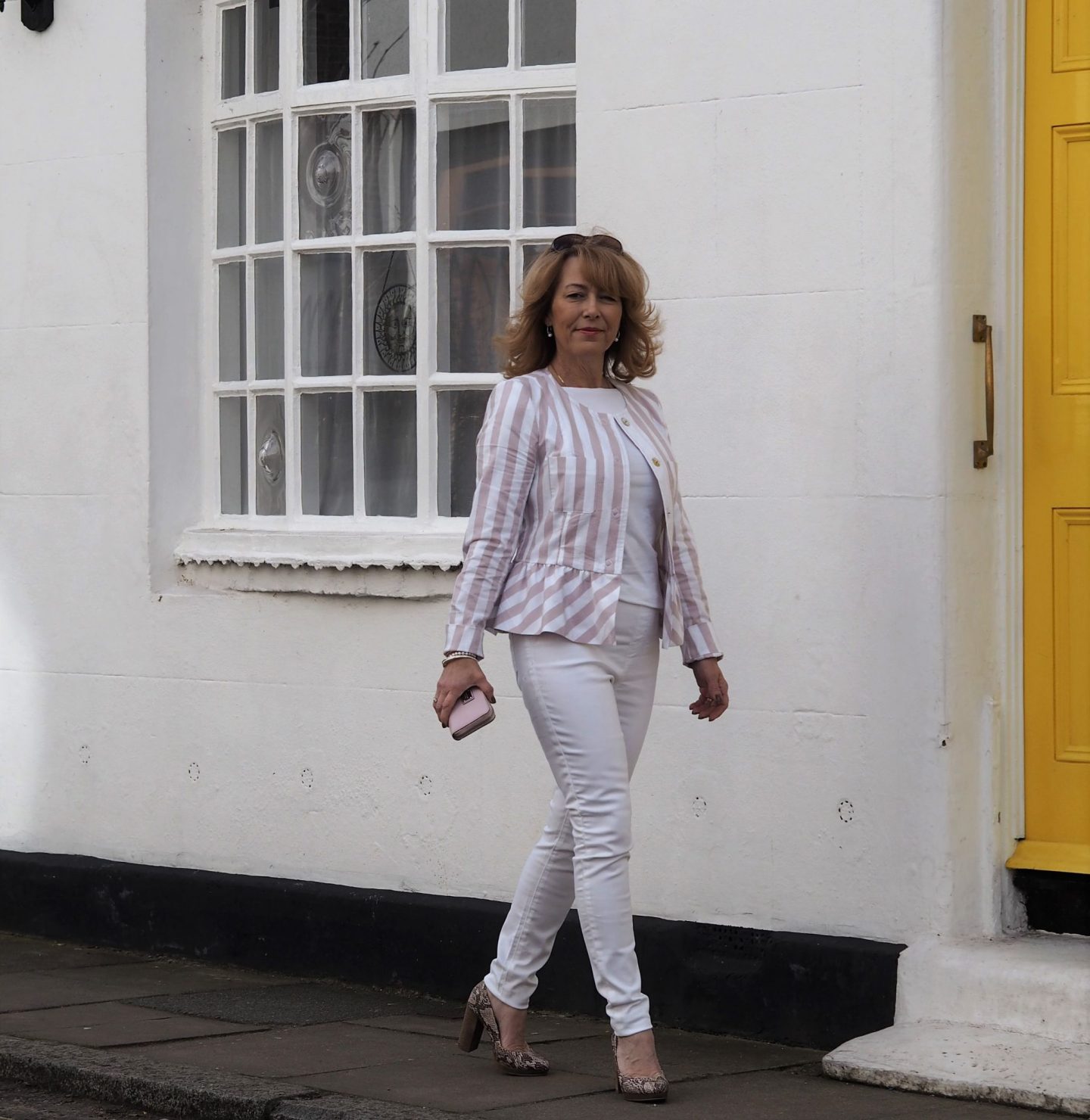 The White jeans are out! Perfect for pairing this Blush Pink and White jacket.
I love the floaty hem on the jacket, I nearly wore my Blush Pink trousers from this post to pair with the jacket and I'm sure I will at some point for a smarter look. There are lots of ways I can think of to wear this jacket, I'm determined to make it purse friendly, but having said that, it's not going to go out of fashion any time soon is it? It's quite a classic style and I'm sure it will be worn in many years to come. Here's what else I have in mind to wear with the jacket
Smart for work or business meetings with a white shift dress
This will look great with my Blush Pink pleated skirt for a dressier look
Smart White or Blush Pink trousers
Pink and Green are a favourite colour combo for me at the moment, so I will be trying that.
As worn above with White Jeans or Jeggings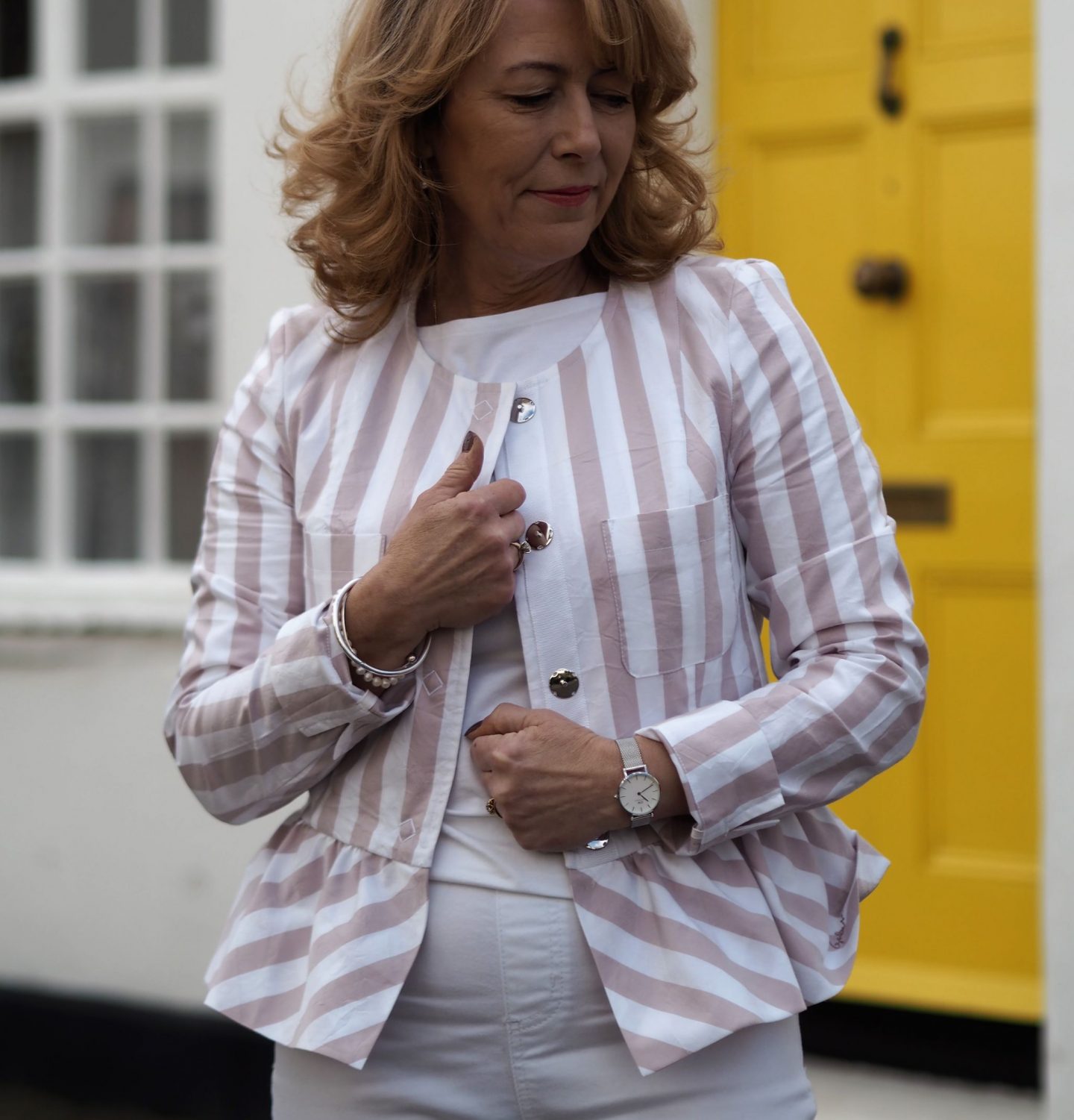 I love the Silver popper buttons on the front, these just finish the jacket off so well and pair nicely with my silver accessories. Such an easy way to spruce up your Jeggings and plain T!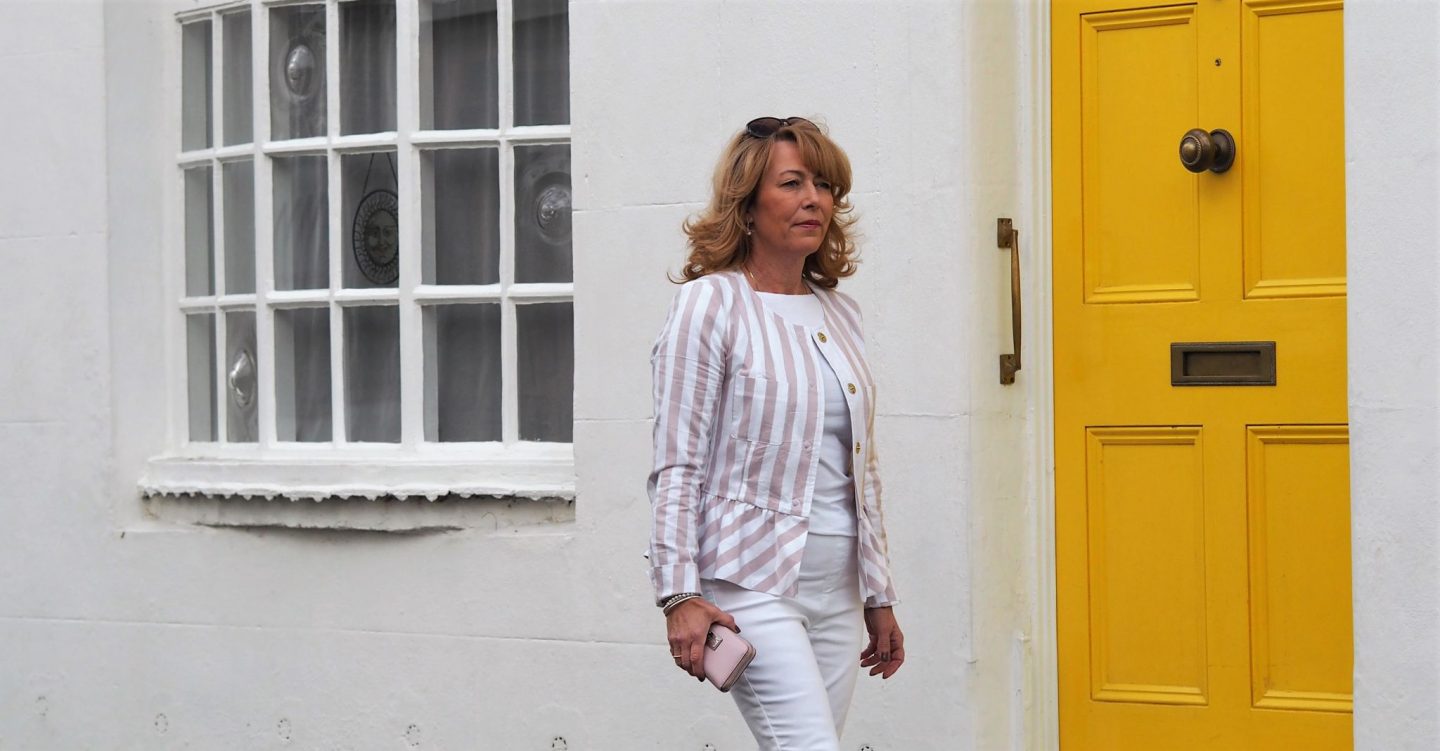 There are so many other items that I would love to try from the Airfield brand, I've selected a few items from the new collection and I also had a browse through the outlet too. This would be much more affordable for me and the styles there are just as good. Let me know what you think of my choices!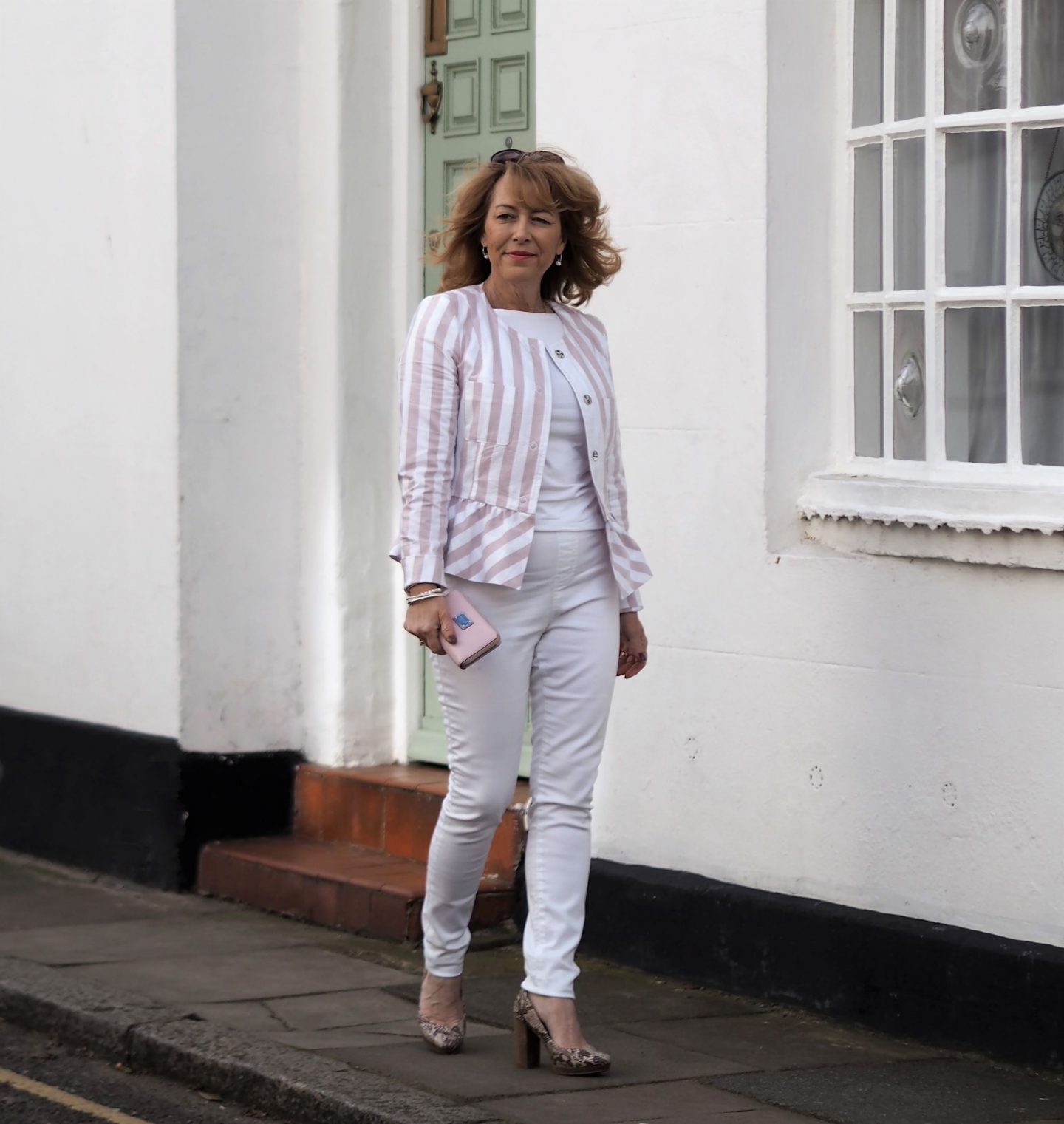 Do Take a look at the Airfield site and let me know your favourites. I'm leaving my wishlist below! Top of the list will be the Pink Leopard print jacket with sequin sleeves!
SS18
Sale
Striped Paradise Jacket Co/ Airfield
Xo Laurie
Subscribe for the latest updates!