After reading about Caudalie, it's everywhere – magazines and social media, I was excited to see what all the hype is about! I've been using this little collection for a couple of weeks now, road testing it for you all.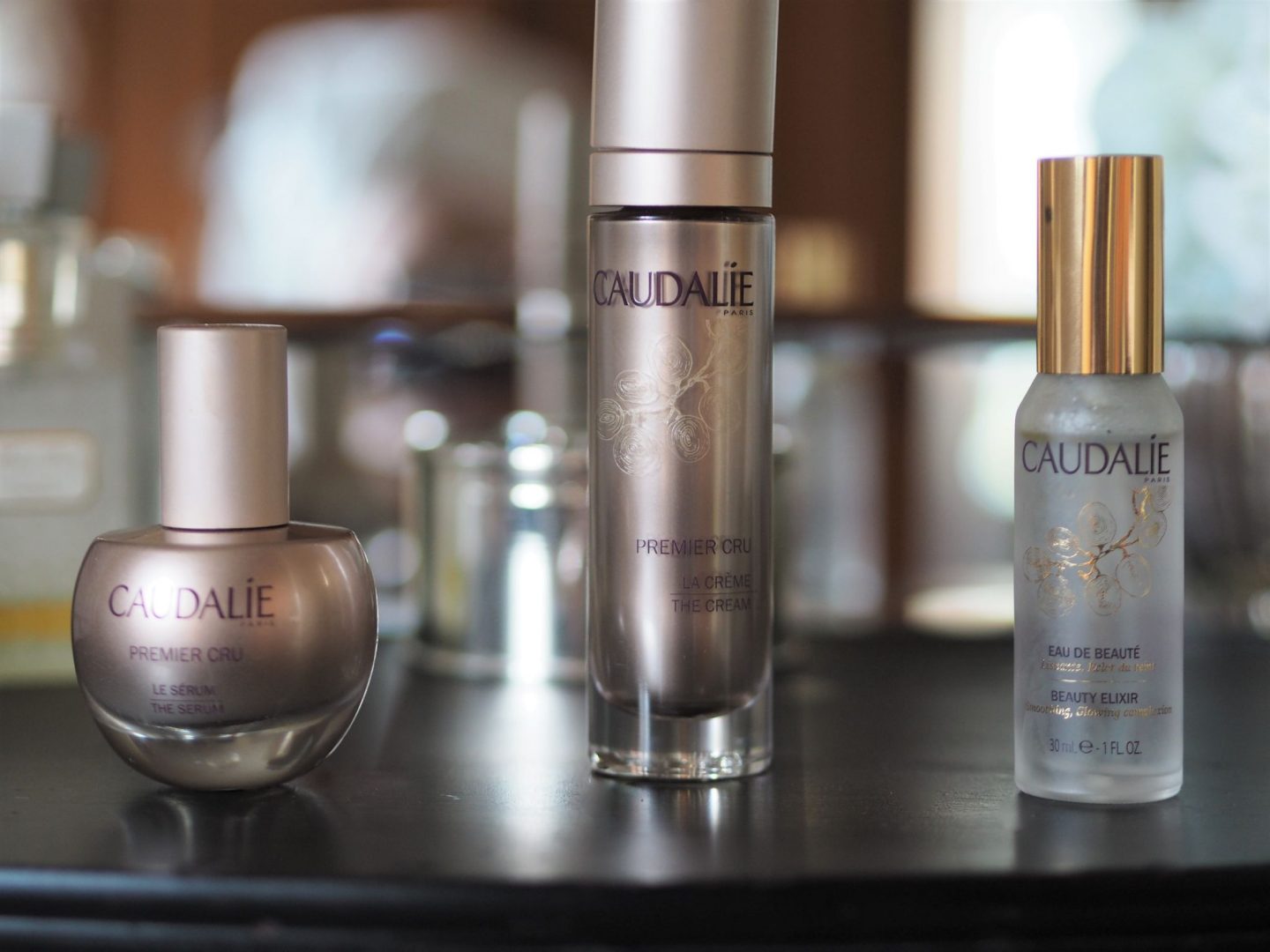 Caudalie was founded by Mathilde Thomas and her husband on their family estate in Bordeaux France. From the heart of the Vineyards.
The vine and grapes possess exceptional powers for the skin -Powers that were waiting to be discovered
The brand has been a huge success and there are also spa's dedicated to the Caudalie brand where you can experience face and body treatments discovering more about what Caudalie has to offer. They look really dreamy too and I've added a visit to my wish list.
Let's talk about the three items I'm using
I've had the Beauty Elixer (right side) for some time now actually. I was saving it for my holiday in May but after my face dehydrating from all the central heating being kept in overdrive due to our lovely British weather, I decided to give it a go and see if it would make a good remedy. I will be talking about this on the weekly vlog so you will be able to see how fine this spray actually is. Did you catch last weeks film? You can catch it here
The spray is really fine and I've used this with or without makeup and it doesn't interfere with the makeup at all. I've used some hydrating sprays before and my makeup has run! The fine mist from this is perfect.
Called the makeup artist secret, it's actually used to set makeup. Made from all natural ingredients Rose, Lemon, Peppermint, Rosemary and of course grape, it smells delicious but not at all overpowering.
It's said that this is great for tightening pores, setting makeup, smoothing fine lines and giving a boost of radiance. I'm loving it for the hydration boost too.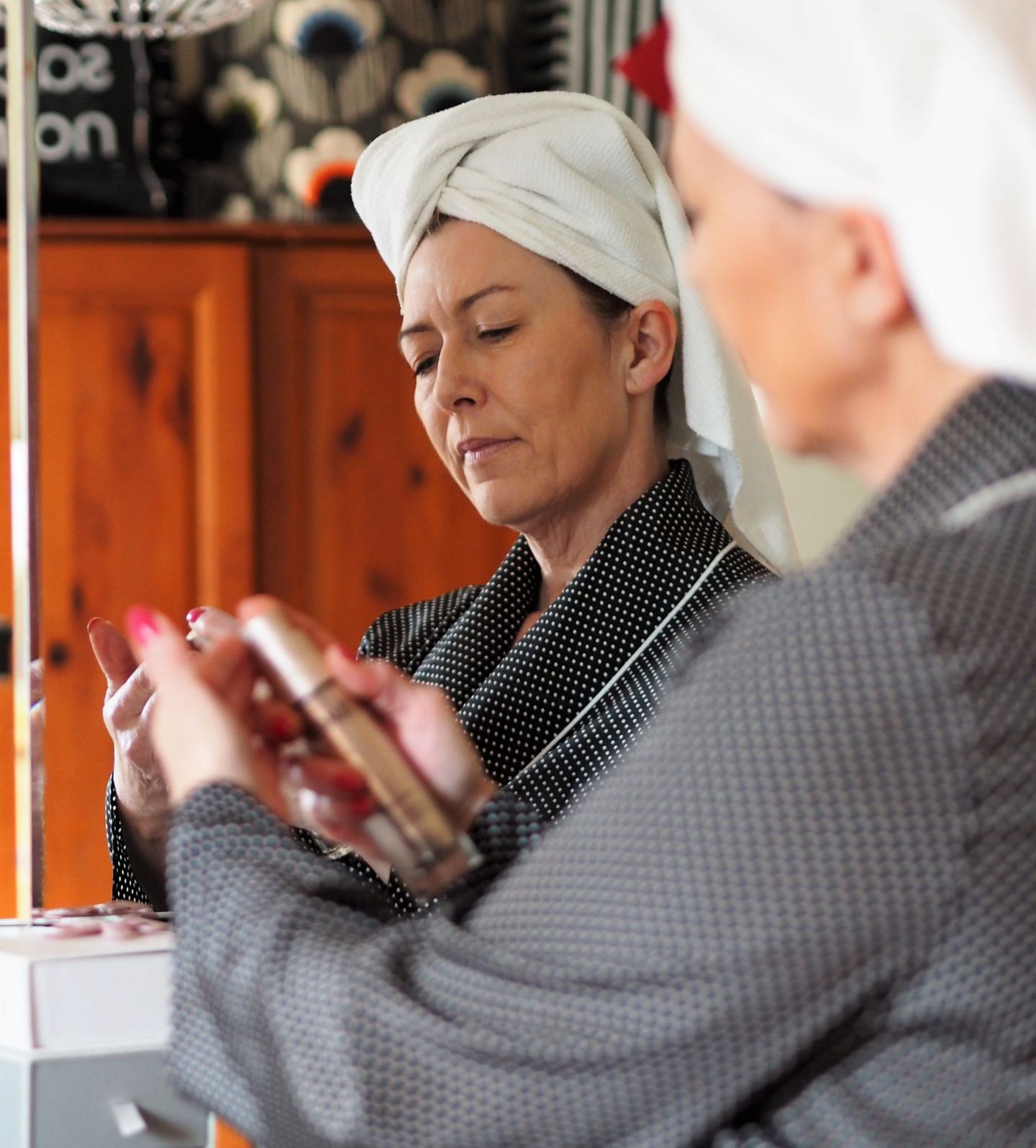 Caudalie Premier Cru is super hydrating with my favourite ingredient Hyaluronic Acid
The Premier Cru "The Cream" is not at all heavy. This is great for me when using at night. I find the heavier the cream, the puffier I am in the mornings, so for me, this is great. Containing my all-time favourite Hyaluronic Acid it's really hydrating.
This also contains Vineferine from the grapevine and this ingredient is said to keep dark spots at bay. Grapeseed oil for moisture and Peptides for lifting. I'm only using this at night because it doesn't contain SPF. A light floral smell, not at all overpowering I'm really enjoying using it. I like the fact that these products are Paraben free too.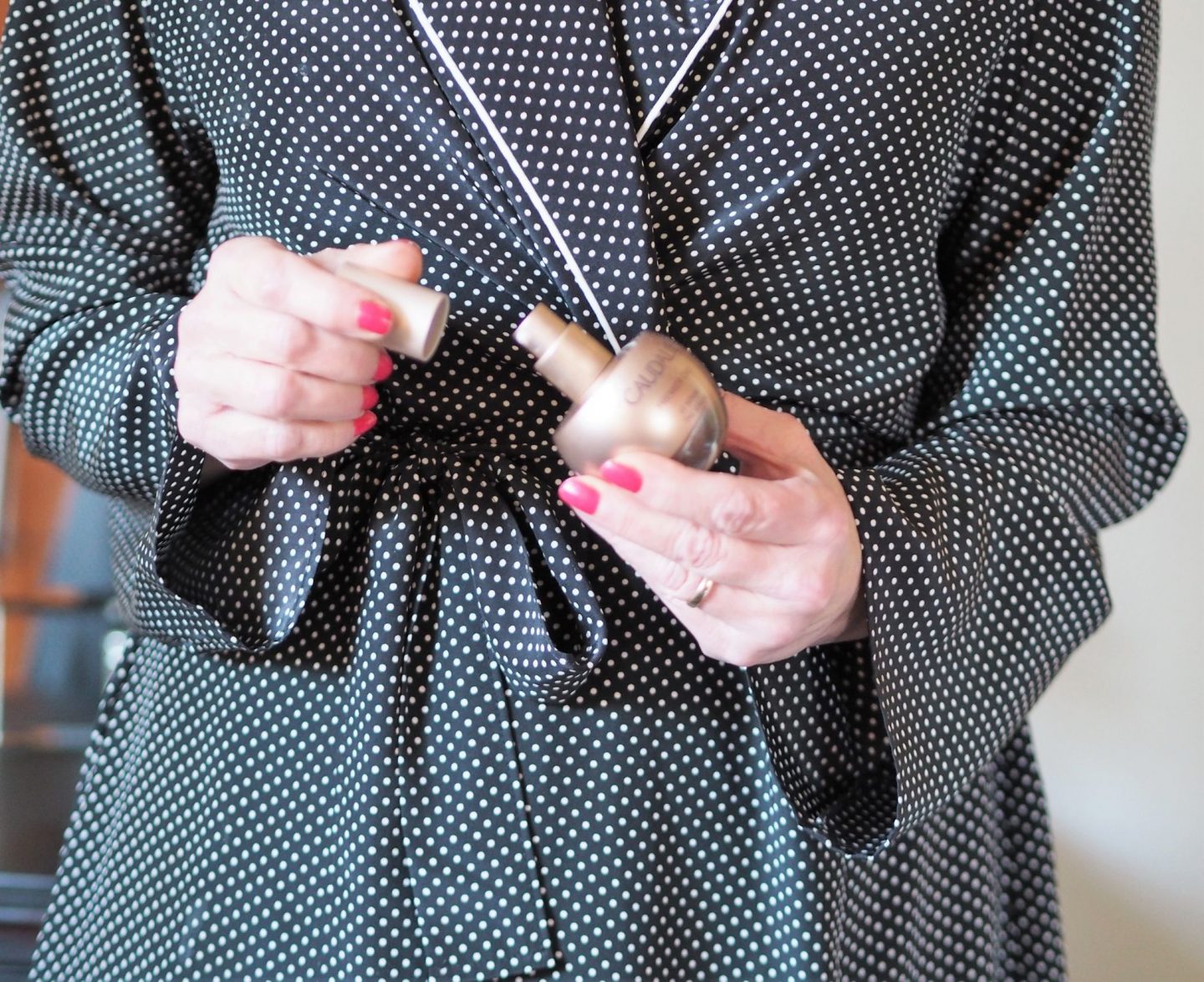 Caudalie Premier Cru "The Serum"
I'm using this Premiere Cru Serum morning and night and it's fantastic. This is what I'm most pleased with out of the three items. Expensive at £90.00 but boy it seems to be doing its job.
Restores Cellular energy – most important for our anti ageing! Tackles deep wrinkles and dark spots plus firming ingredients are added. The reviews for this on the Caudalie website are really good. Containing a patented ingredient called Vinergy – to help restore cellular energetic metabolism and combat the ageing process. That's why it's pricey! Who'd have thought a grapevine was so antiageing?
One pump of the serum is enough to cover the face I used two for face and neck. A light smelling serum, I can smell peonies! I will report back on my experience using the serum after a month or so but so far it's fantastic.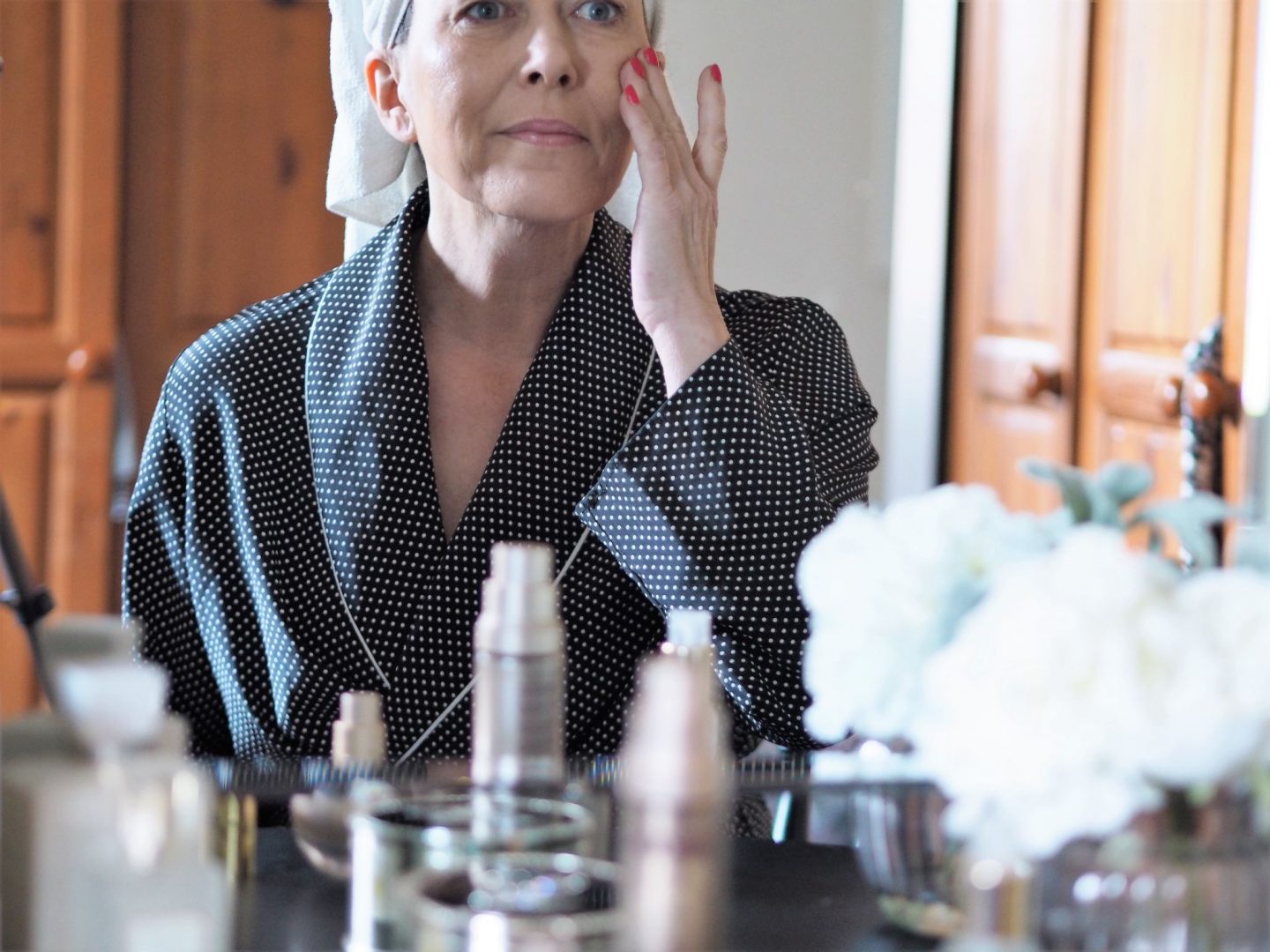 Do take a look at the Caudalie website
Overall so far I'm very impressed with these Caudalie items. The Beauty Elixer has been a godsend, helping my dehydrated skin due to our UK weather! Do take some time out to look at the website and see What Caudalie has to offer.
Caudalie beauty experience CO/ Caudalie
All thoughts are honest in this review. I get sent many creams and potions! If I don't rate it, then it doesn't get mentioned!
Xo Laurie
Subscribe for the latest updates!