Looking back past my god knows how many years I've been a follower of fashion, I don't think I've ever known earrings to be such a huge trend item. I remember fazes of hoop earrings, although I don't think they will ever date.
But at the moment they really are having their days of splendour in all shapes, sizes, materials and metals. I guess it all started off with the "Tassel Earrings" But late last year new trends appeared in the form of amazing geometric styles Some of these come with a short and a long earring the list of different styles and bright colours goes on.
Take one classic plain top of any kind and add a pair of on-trend earrings and the whole look is up-to-date-on-trend
I've steadily been collecting a few pairs of earrings myself. The tassel one's I find hard to cope with. The length of my petite frame has them sashaying on my shoulders! I just trim them!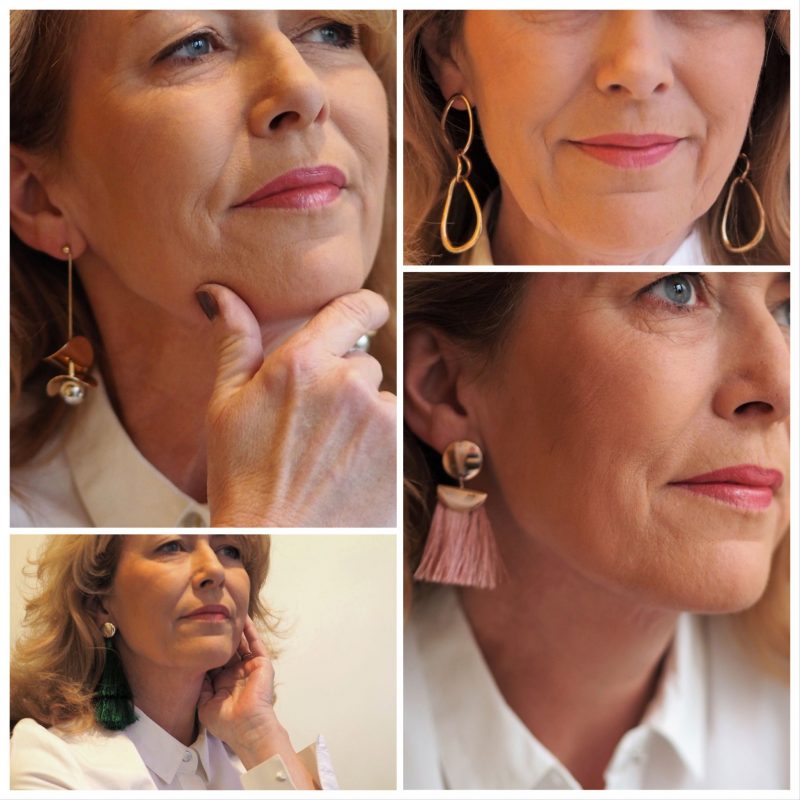 Tassels, single or multiple come in beautiful colours
So after the snow scuppered my photoshoot with my dearest last week, I thought I'd share some of the amazing styles that I've found on the high street of late. My wish list grows on! I will start off with my favourite Tassel variety. I prefer the short kind, but maybe I will be braver! There are some beauties out there!
There are some amazing geometric designs out there!
These earrings are a perfect item to update a look. A lot of these on-trend earrings are so purse friendly too. If your going out for say an evening and wearing a plain dress in any style, any of these earrings will give a new lease of life to that outfit and bring it up to date. The larger the better it seems and this is where I need to be braver, but looking through the glossies this is all it takes for a huge update.
As I've always stated. Buy the classics and bring your outfits to life with accessories. You can't go wrong!
Asymmetrical are my favourites at the moment
I'm really keen to buy some asymmetrical earrings, and I don't know why but this type takes me back to the "new Romantic" of many years ago! I just like this idea of adding one long and one short earring in your ears!
There is so much choice out there you are bound to find something! I bet we will be wearing odd earrings soon! it will be interesting to see if something like that happens! Anyway, I hope you have found some inspiration here.
Xo Laurie
Subscribe for the latest updates!