Being asked to get involved with the filming for the new Look Fabulous Forever tutorials made my day! Although I've been involved in a few photo shoots before I had never done anything like this and was eager to know what was involved in filming something like this.
This blogging journey never ceases to surprise me with something new to do and explore.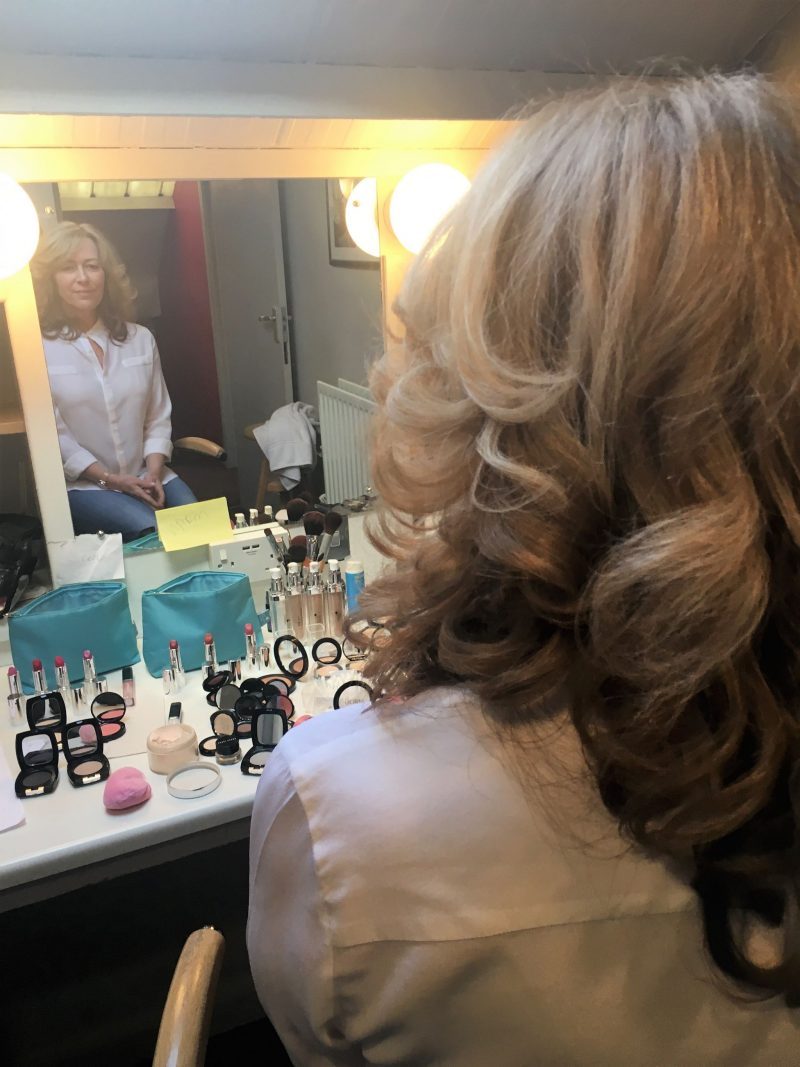 There were seven of us each filming a makeup tutorial. These were all about solving makeup dilemmas That different women face and mine was, of course, the dreaded hooded eyes. I will leave links to the videos for you further down the post.
All of us meeting together, talking women's talk and getting to know each other was, of course, part of what makes days like these so special. Plus of course, we all got to chat with Tricia Cudsen. I like to listen to Tricia's stories about her makeup and beauty business growing by the day.
You may remember the review I wrote for the Look Fabulous Forever brand and did you see my first ever vlog about applying the makeup? With my little visitor? I hope to improve!
We each waited our turn to get the majority of our makeup done. All but the makeup we were applying in the video to show how these dilemmas can be tackled. I'm going to fess up now and tell you I was nervous! It makes me nervous enough having my photo taken let alone be filmed!
Just before my turn, I popped in the studio for a nose at how the filming was actually done.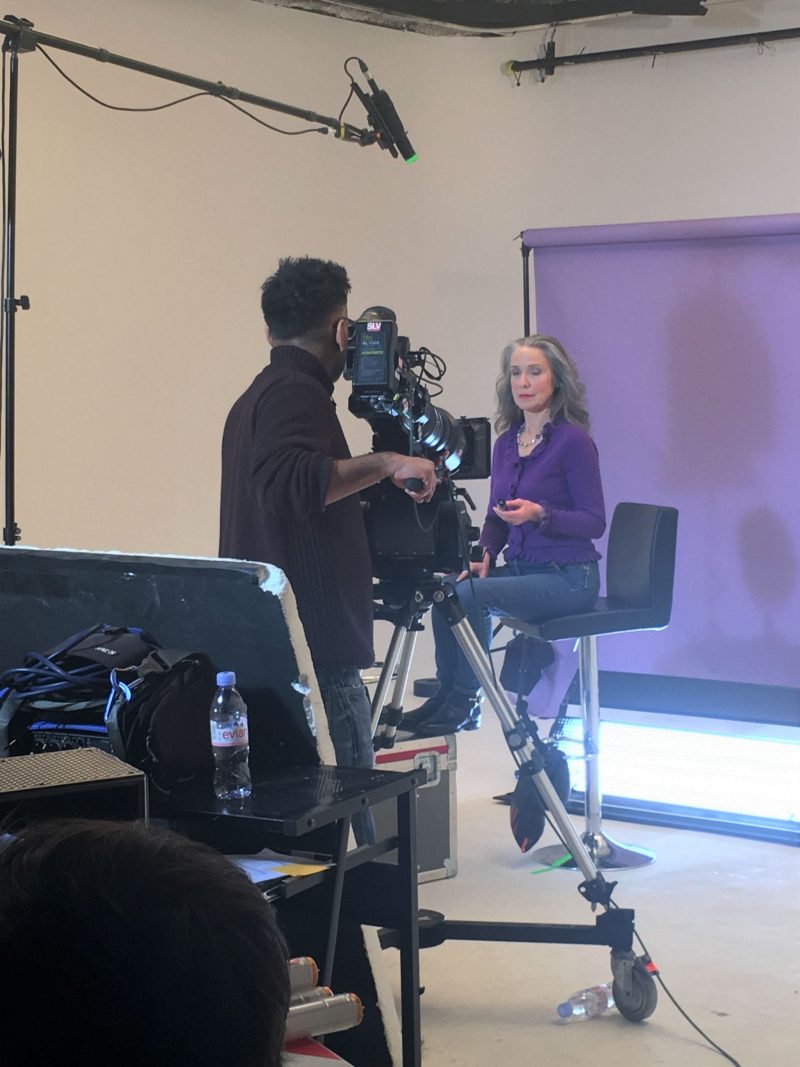 Here the lovely Kate has begun the filming of her dilemma – thinning feathering lips and how to overcome that with products from the Look Fabulous Forever brand. It's quite surprising how many people need to be involved in filming these mini videos. Plus of course, doing the sequences and re-shoots it's quite time-consuming.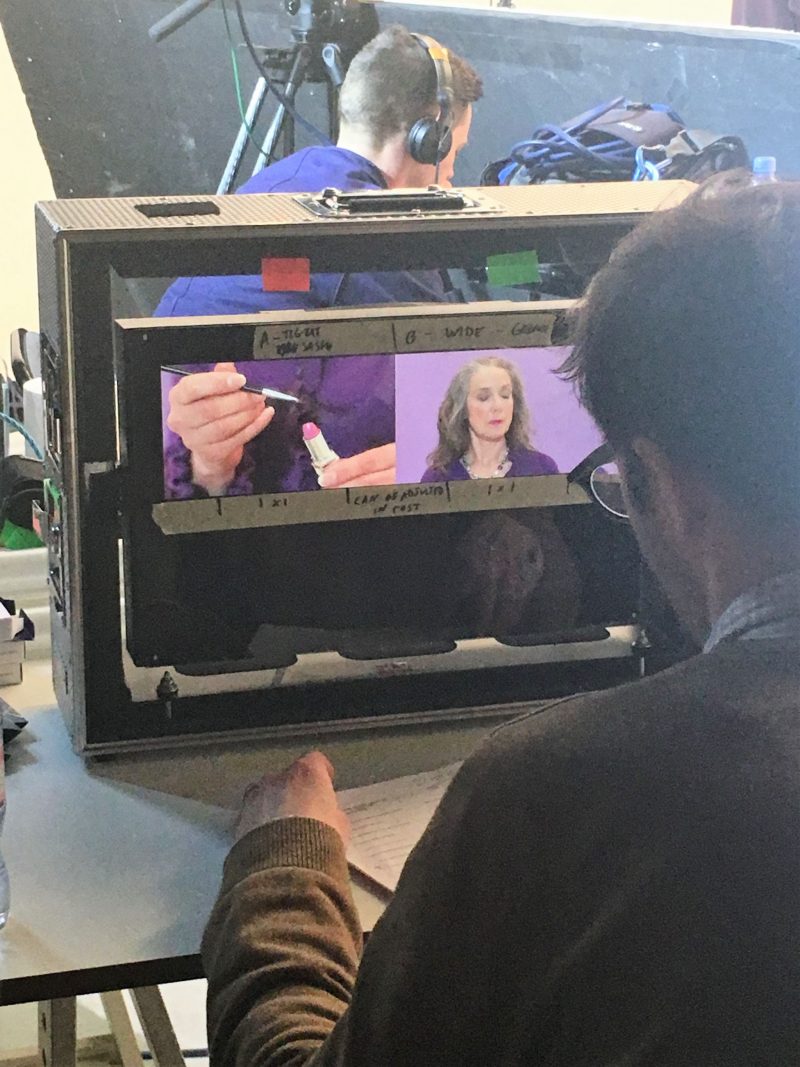 There is always someone watching the monitor, making sure everything in detail is within the film and that it's all going ok.
My turn in the hot seat!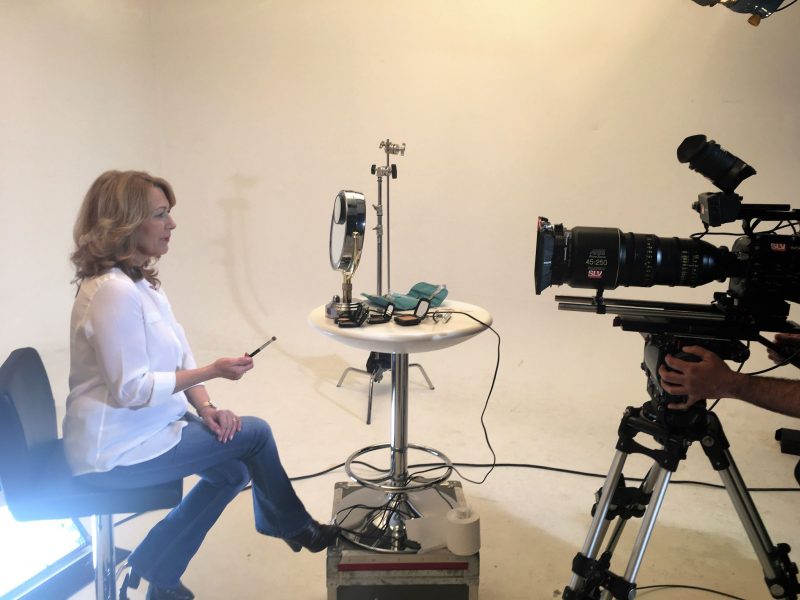 I was so relieved to find out that we didn't have to talk on this film! Just apply the makeup. There was plenty of coaching involved, so I felt quite at ease once we got going!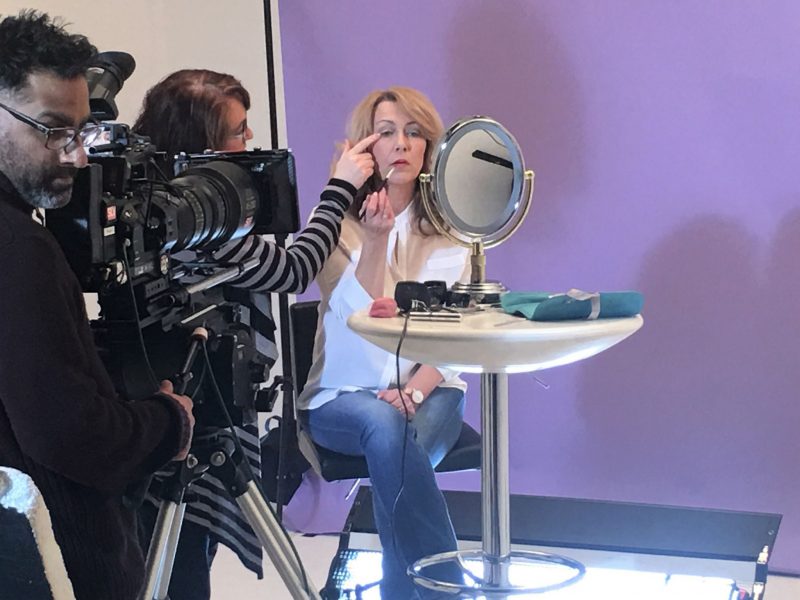 Here it's being explained to me at what angle the eyeshadow brush needed to be held so that you could see me as well as applying the makeup. It's all these little things that have to be taken into consideration. I really enjoyed the whole process and it was so interesting watching it all come together.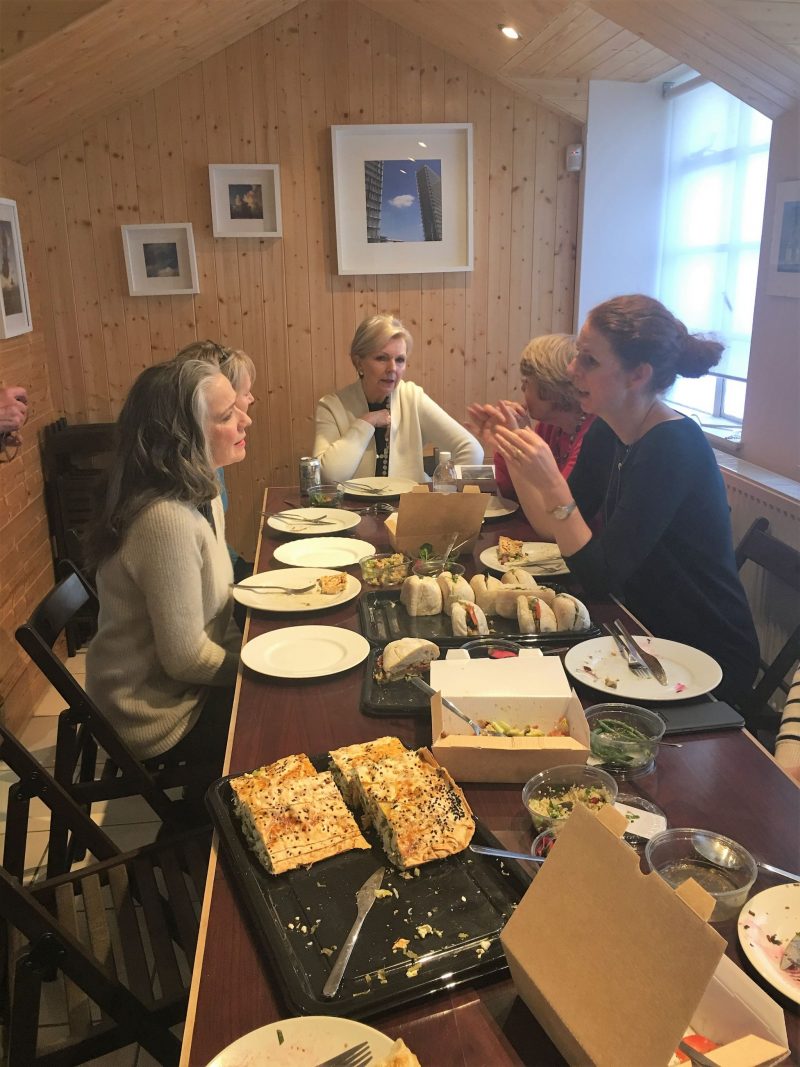 After all the filming was done, we all had a lovely lunch together. I fired questions to Tricia about the new book that she has just published. I did actually get to have a browse through it before publication and it looks really interesting. I really admire Tricia for all that she has done. I want some of here energy!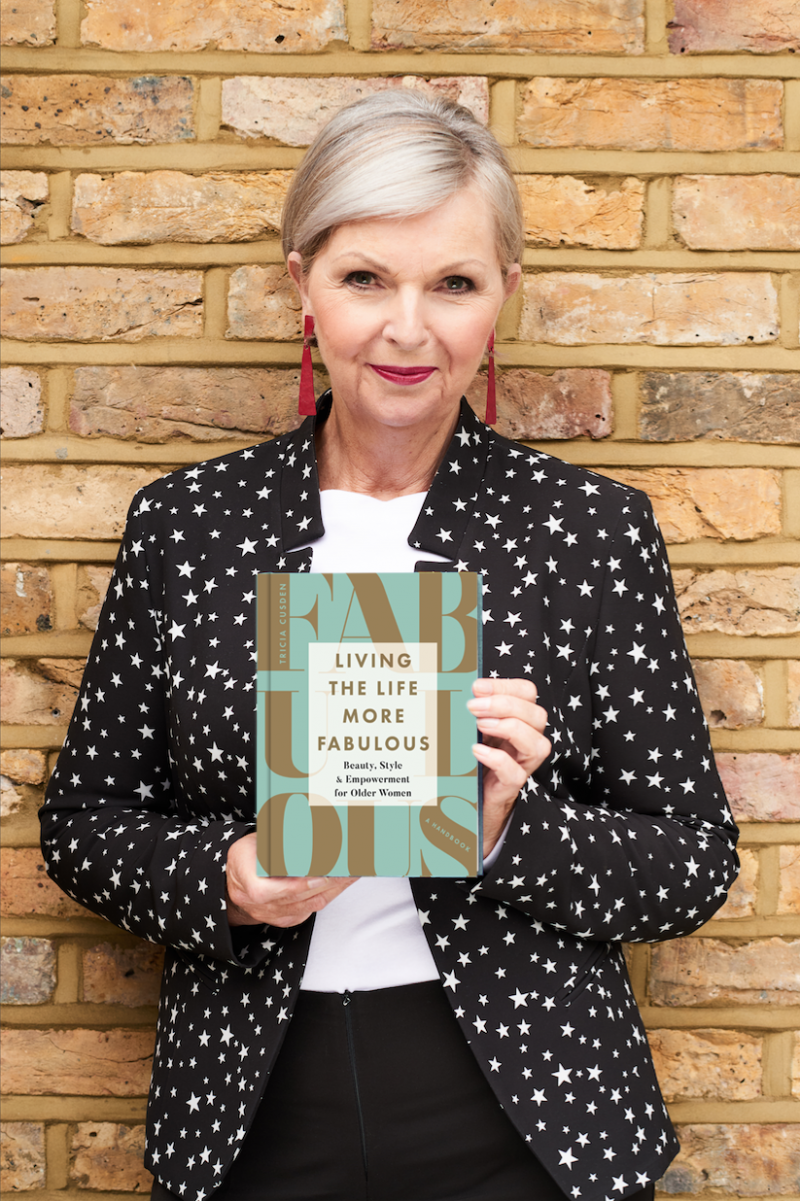 If you want to know more about this book full of great tips about makeup, fashion and lifestyle the link is here.
Here is the Finished edit of the film! I'm not going to tell you how many shots that eye wink involved! I hope you like the film and to watch all the other dilemma solvers take a look at the Look Fabulous Forever website
I'm hoping to do a full vlog on eye makeup very soon, so I hope you will take a look. Oh, and do make my day by subscribing! There's a lot more to come and I would love it if you could watch my little channel grow with me?
Xo Laurie
Subscribe for the latest updates!