I have a wish list as long as my arm for this years ss18 high street collections. I was going to share a personal wish list and then started wondering what everyone else has on their radar.
So I got nosey with some of my blogger friends to see what they're desiring at the moment plus their favourite high street store. Take a look at what my blogger friends have on their wish list for this summer…
Here are my two chosen items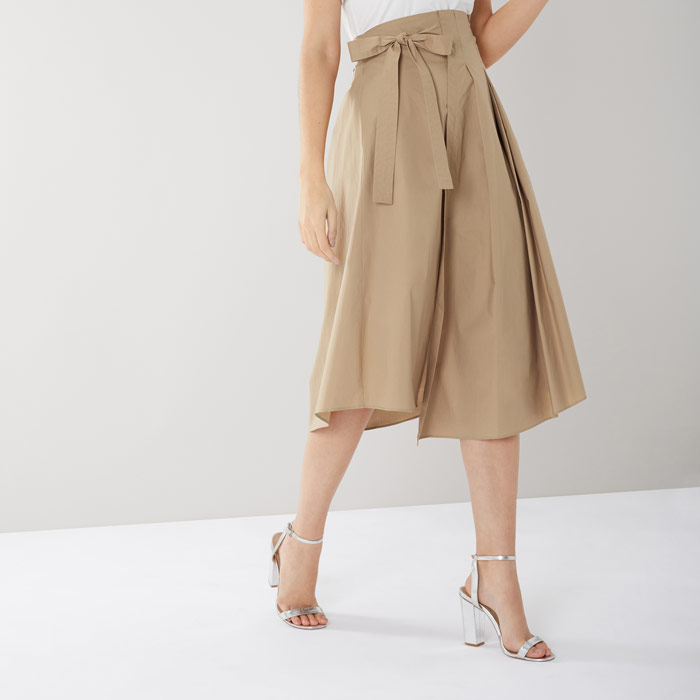 I've been keeping a close eye on the Coast brand this year for spring/summer. Lot's of cooing going on every time I click on their site! This skirt caught my eye, I love the colour and the waistline tie.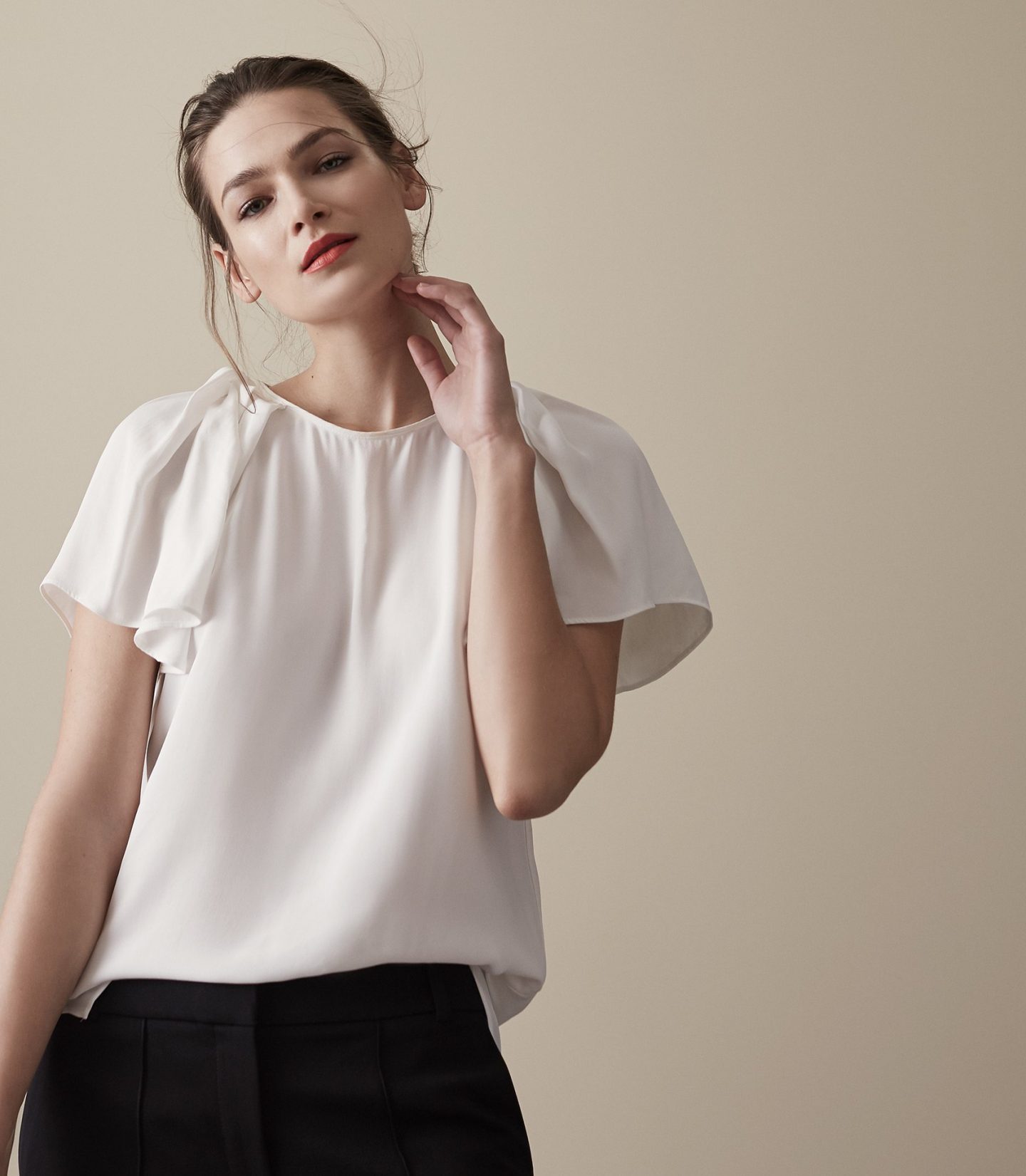 This Reiss top is simple yet provides a statement with the sleeves. I love it and it will go with everything
Let's see what my blogger friends are desiring from their favourite high street stores
Mango is my choice and I love these two things at the moment.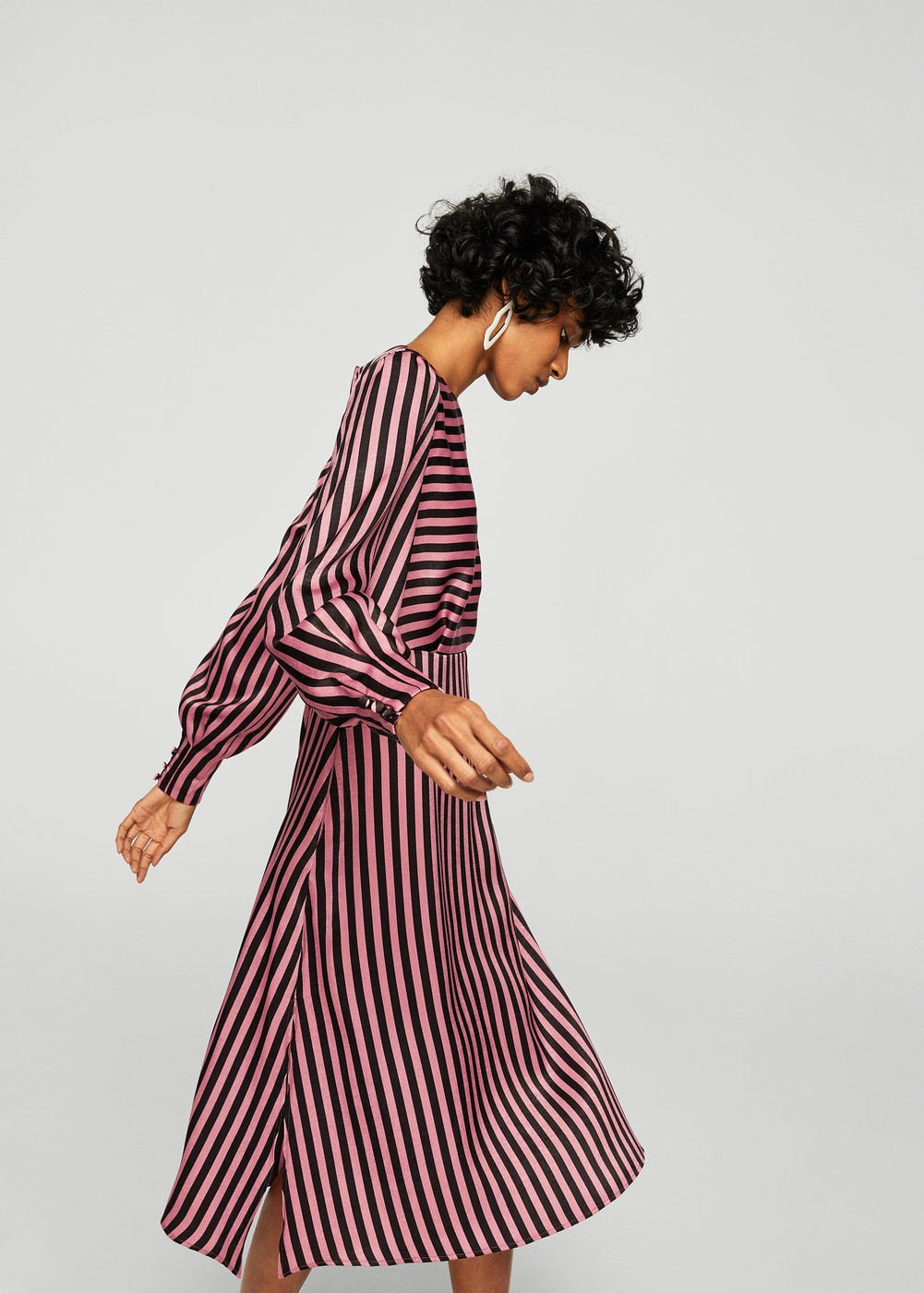 Flowy fabric Straight design Striped print Two-tone design Rounded neck Long puffed sleeves Buttoned cuffs
"I would wear this with trainers in the summer to make it a more casual look. I love that this dress has long sleeves because as we get older our upper arms age as we do and so I prefer to keep mine covered. Short sleeves are fine but I rarely go sleeveless unless on vacation!"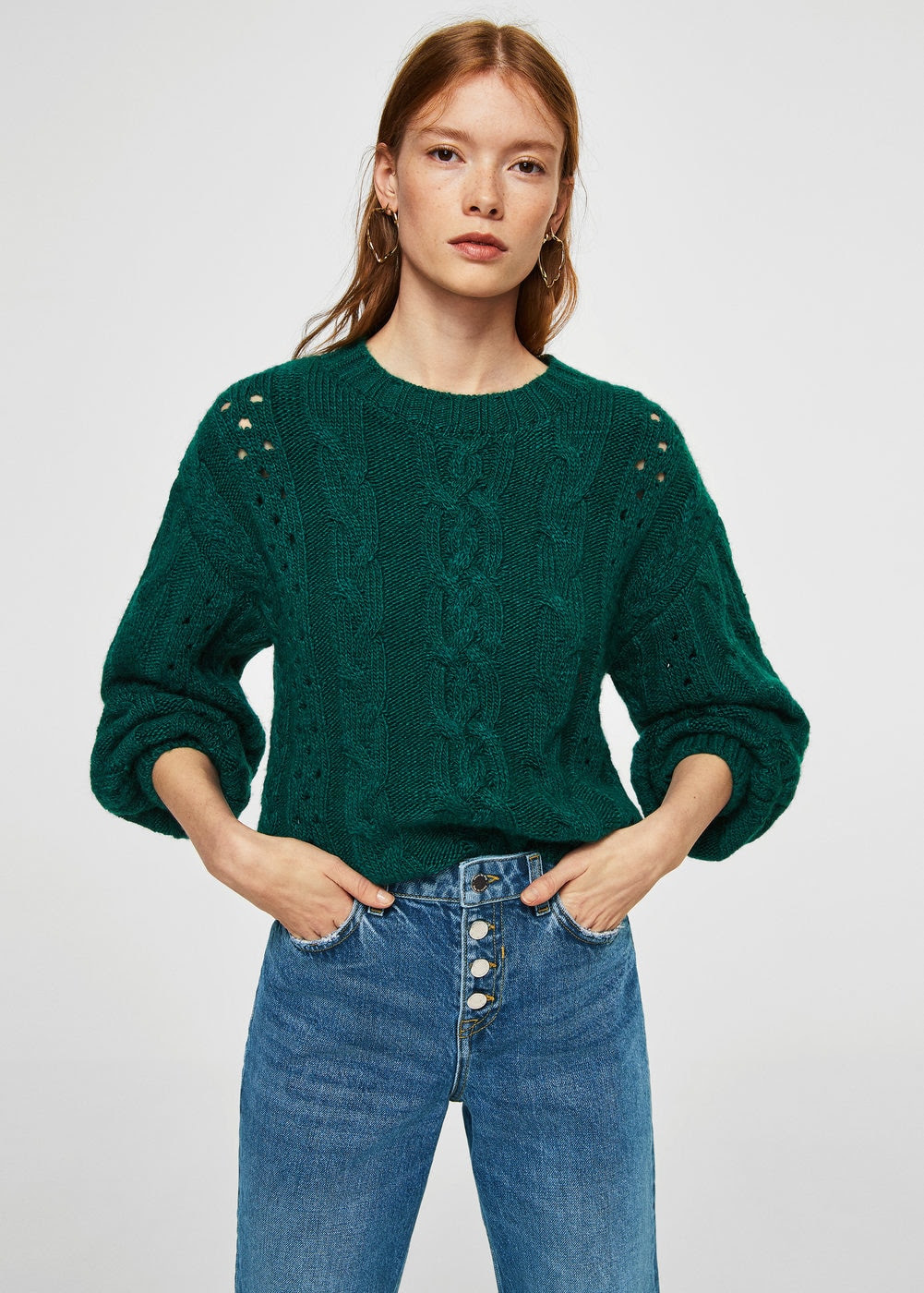 "I am a jeans girl, I love them and live in them, they suit my life style and they are comfy, win win win!
I love this pair, they are like the classic levis 501's but much cheaper! I think they are very cool."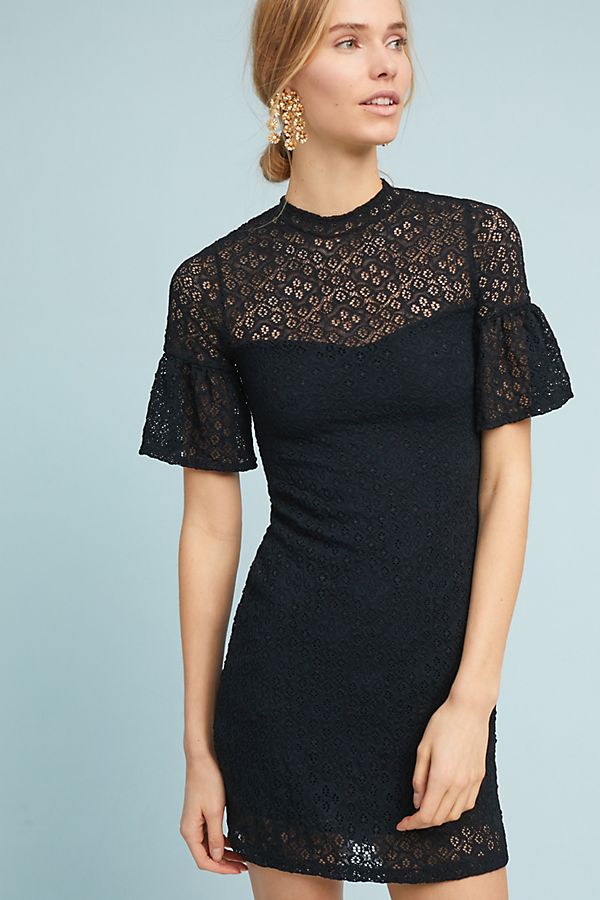 "I'm usually wary of fashion, preferring elegant styling instead. But, these particular bell sleeves have an almost timeless feel about them. Stunning.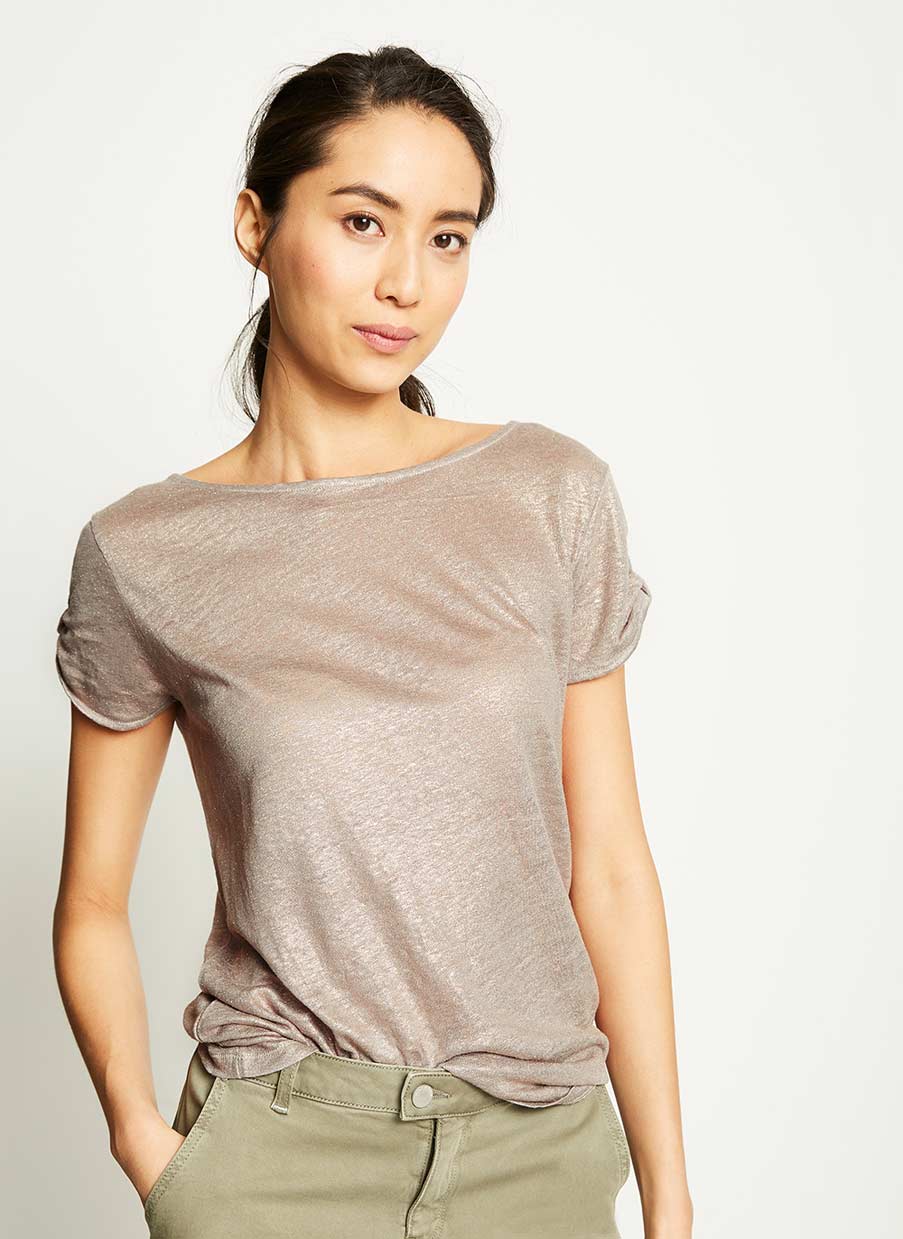 "I love the cut across the neck showing the collar bone and the slimming cut across the top of the arm. But more than that I adore the shimmer – like a dozen diamond necklaces lighting up the skin!"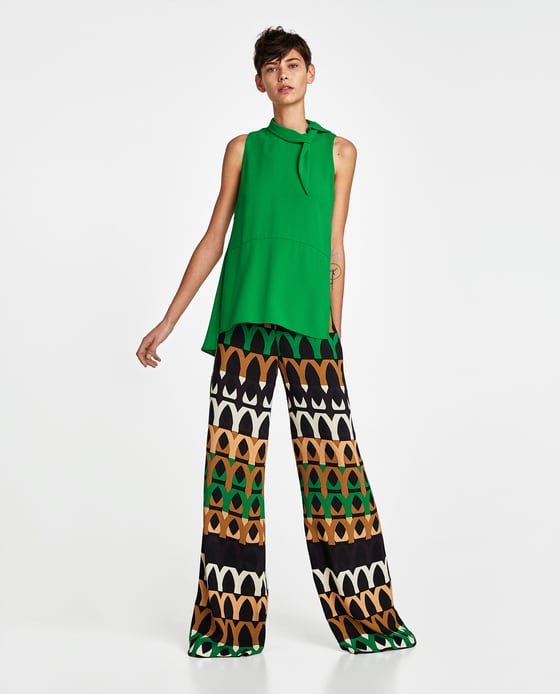 My favourite high street store is Zara. I live in Cornwall and the nearest Zara is in Bristol. So I order online.
These two items are in my shopping cart ready to order.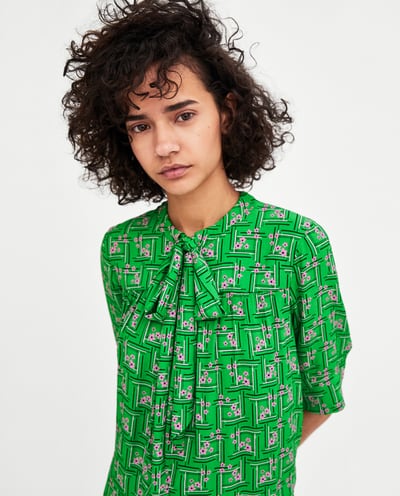 " I love simple shapes and normally plain colours, not too many frills or patterns. The plain top is typically what I would choose. The patterned top caught my eye, so will try it and see. I spend most of the summer in either black, white or nude linen trousers so I think these will look good with them."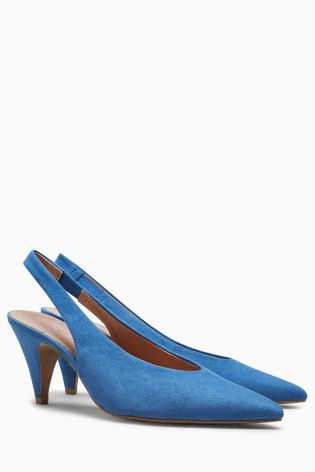 Next shoes are making my heart sing right now and these blue beauties will bring a pop of spring colour to my wardrobe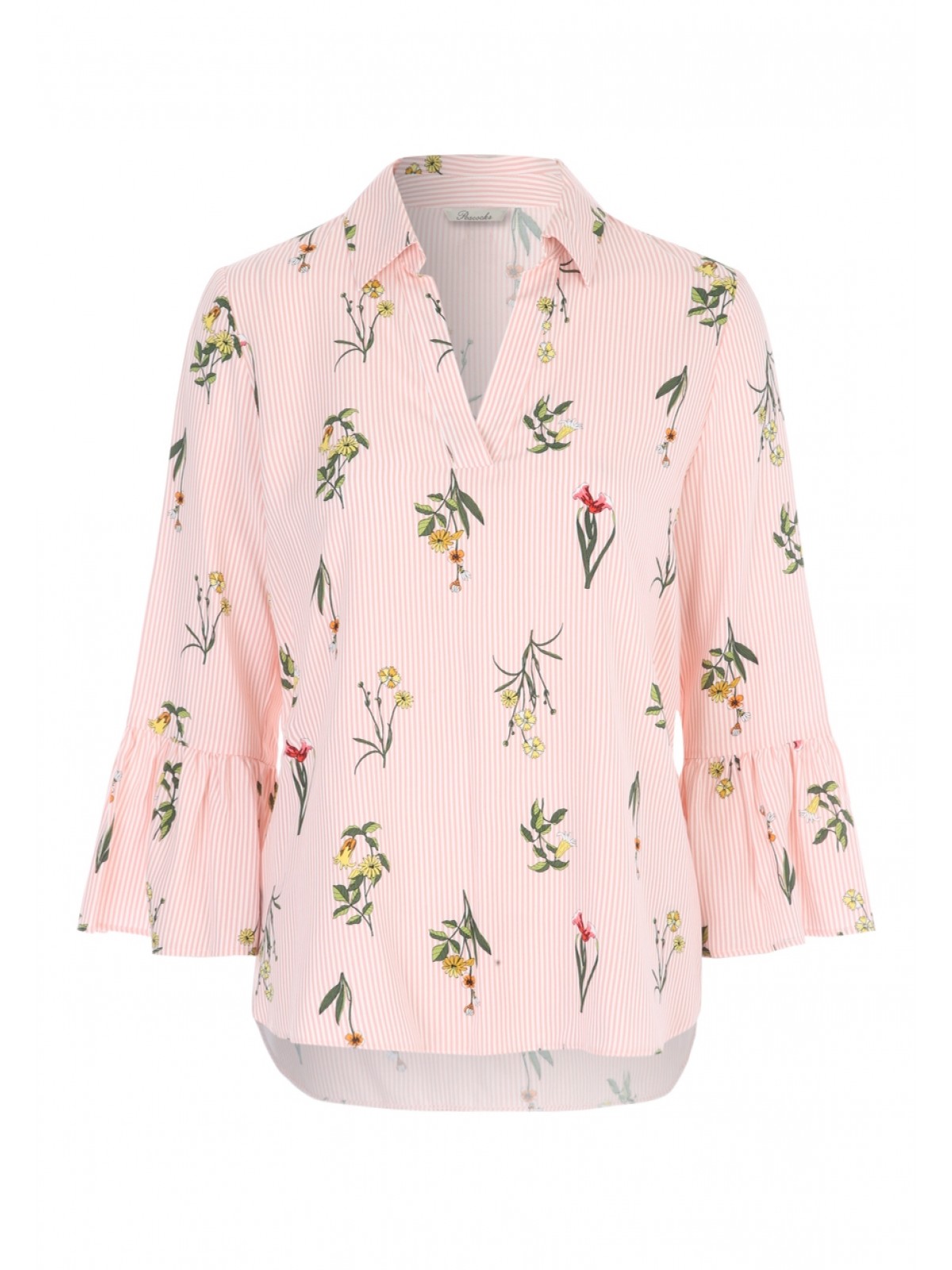 "This shirt from Peacocks is an absolute bargain and can be worn Casual or smart"
"I've actually chosen Oasis – it's a shop I visit whenever I go back to the UK and I always love what they have in store. Here are two dresses on my wish list at the moment:
This red lace dress is just divine – and it would be perfect for my 20th wedding anniversary in June!"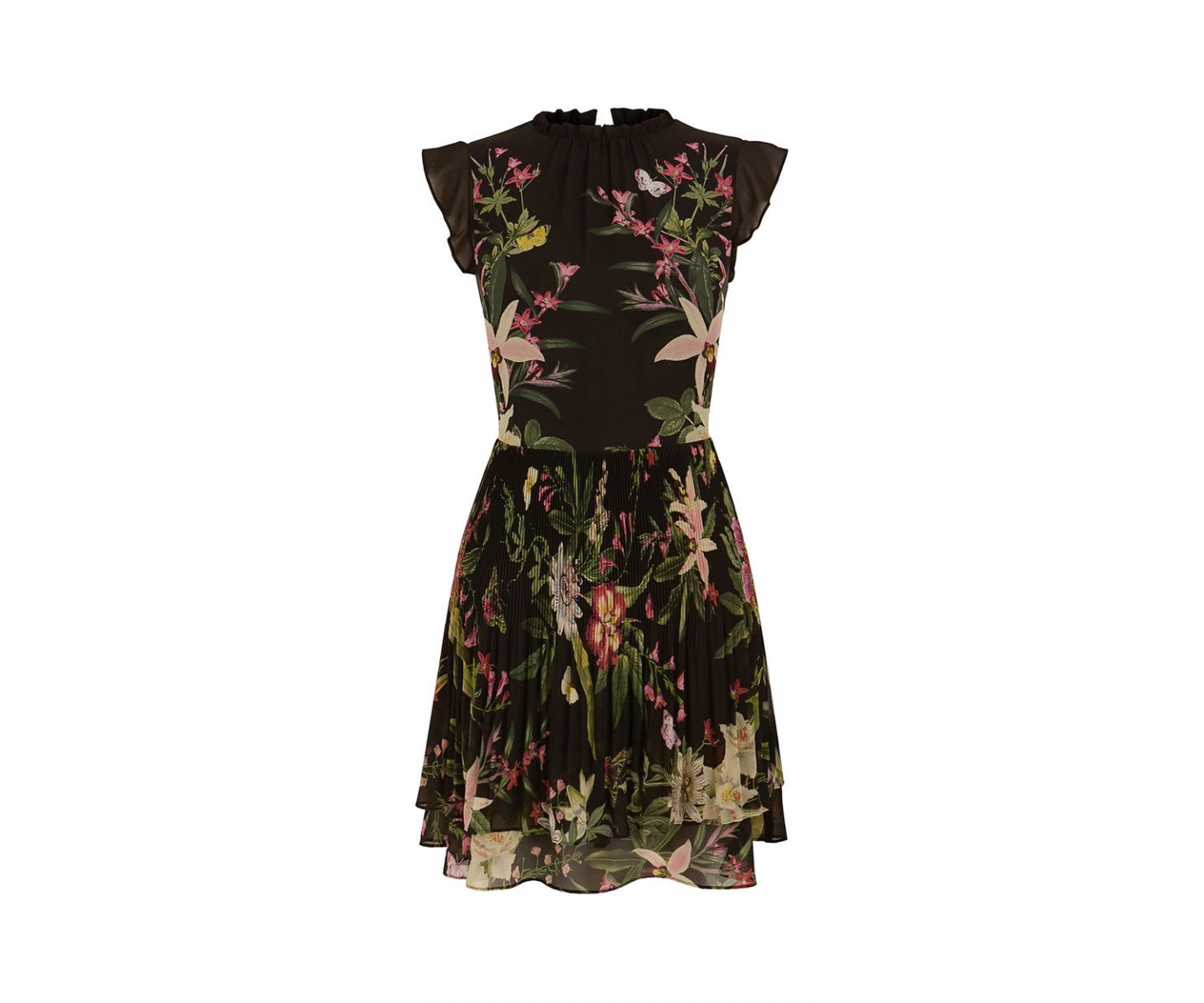 "I'm also really loving floral prints at the moment and I've always been a fan of skater dresses so I was so excited to see Oasis has combined the two here!"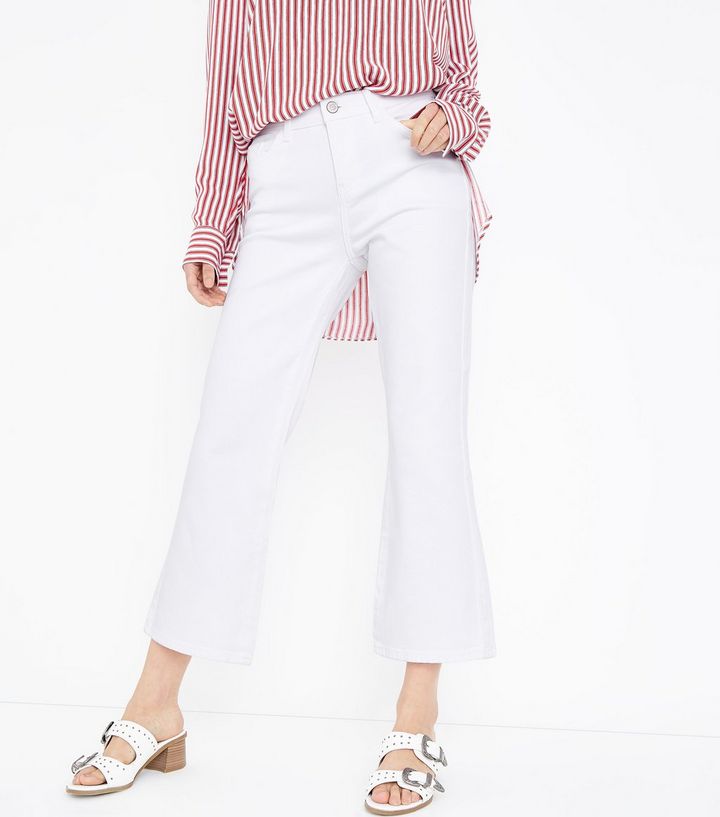 "I want some cropped jeans, and have spotted these which will be perfect in my Spring wardrobe. New Look is a shop I dip in and out of, sometimes seeing plenty that will suit me, and other times nothing takes my fancy."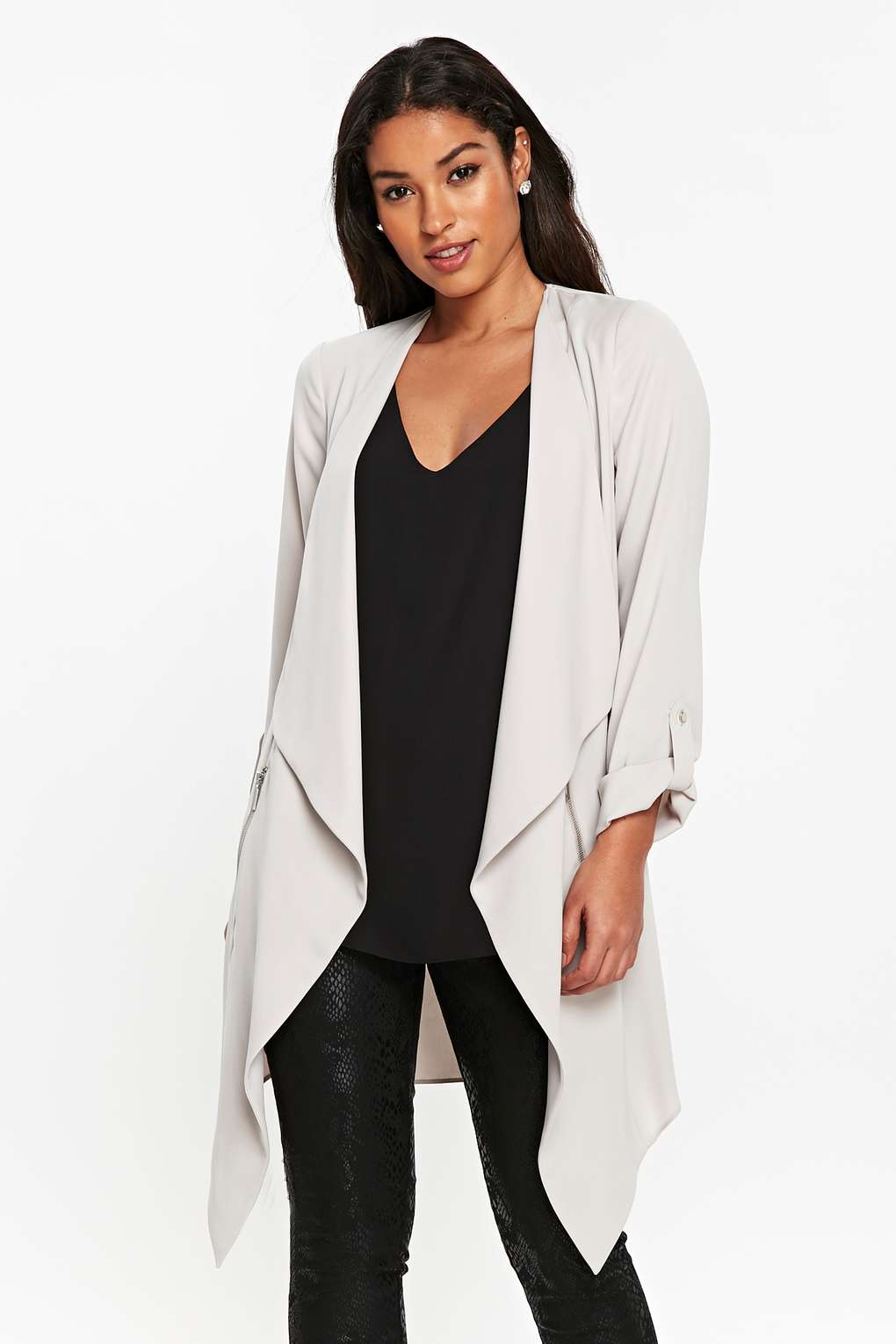 " I'm after a long grey lightweight jacket. Searching online I found one in F & F (one of my favourite stores) although this is from Wallis! I didn't realise they sold other shops clothing."
"Stepping out on the Pearl trend in these gorgeous embellished sneakers"
" I'm crushing on this White or Warm Yellow version of this blouse, but then I'm rather crushing boho at the moment"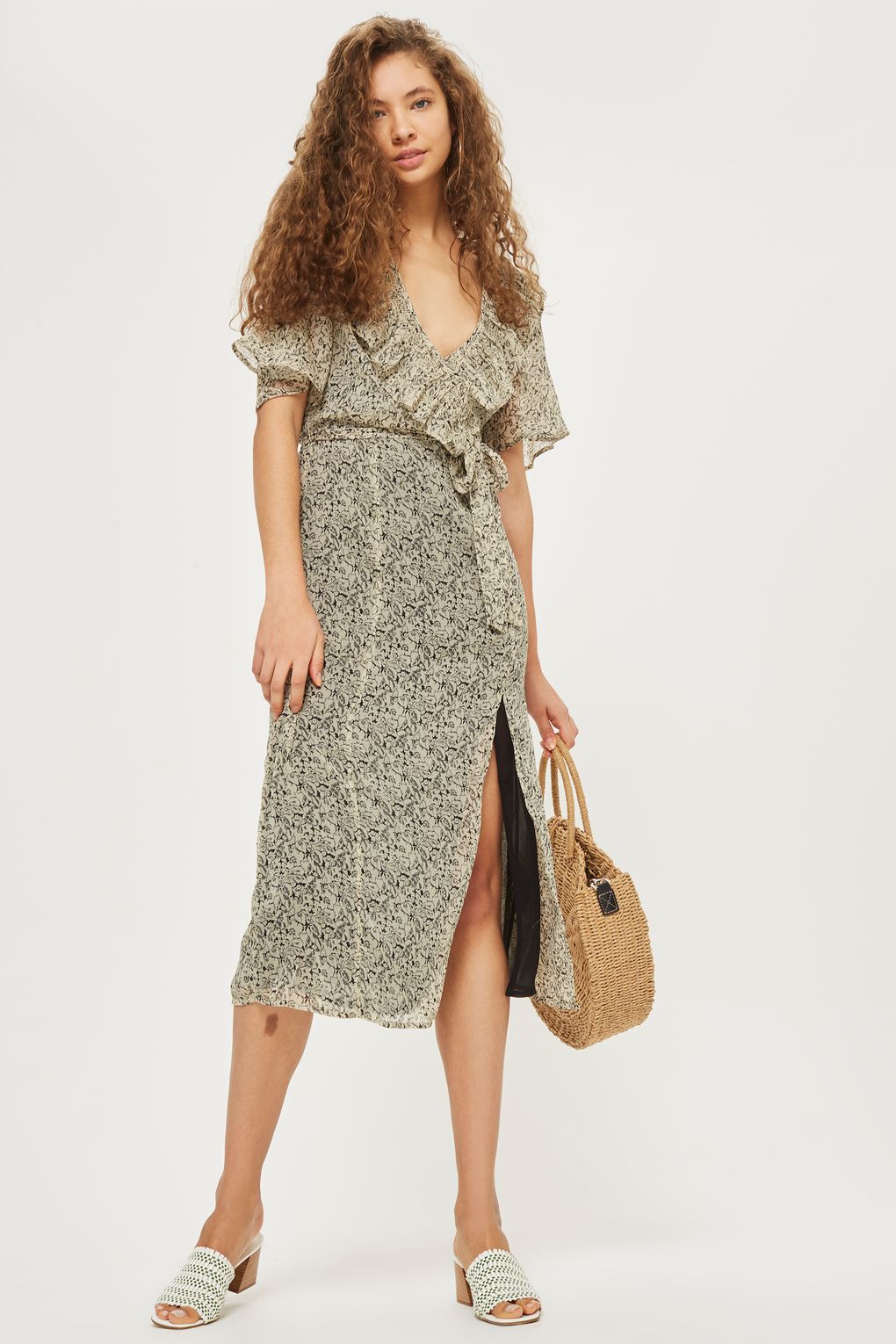 "I really prefer neutral, pastel or monochrome, hence my choices, I'm not really a big fan of colour apart from the odd item and I love a blazer.
I've listed a few items I'm coveting from Topshop right now. I may be nearly 49 but it's still one of my favourite high street stores!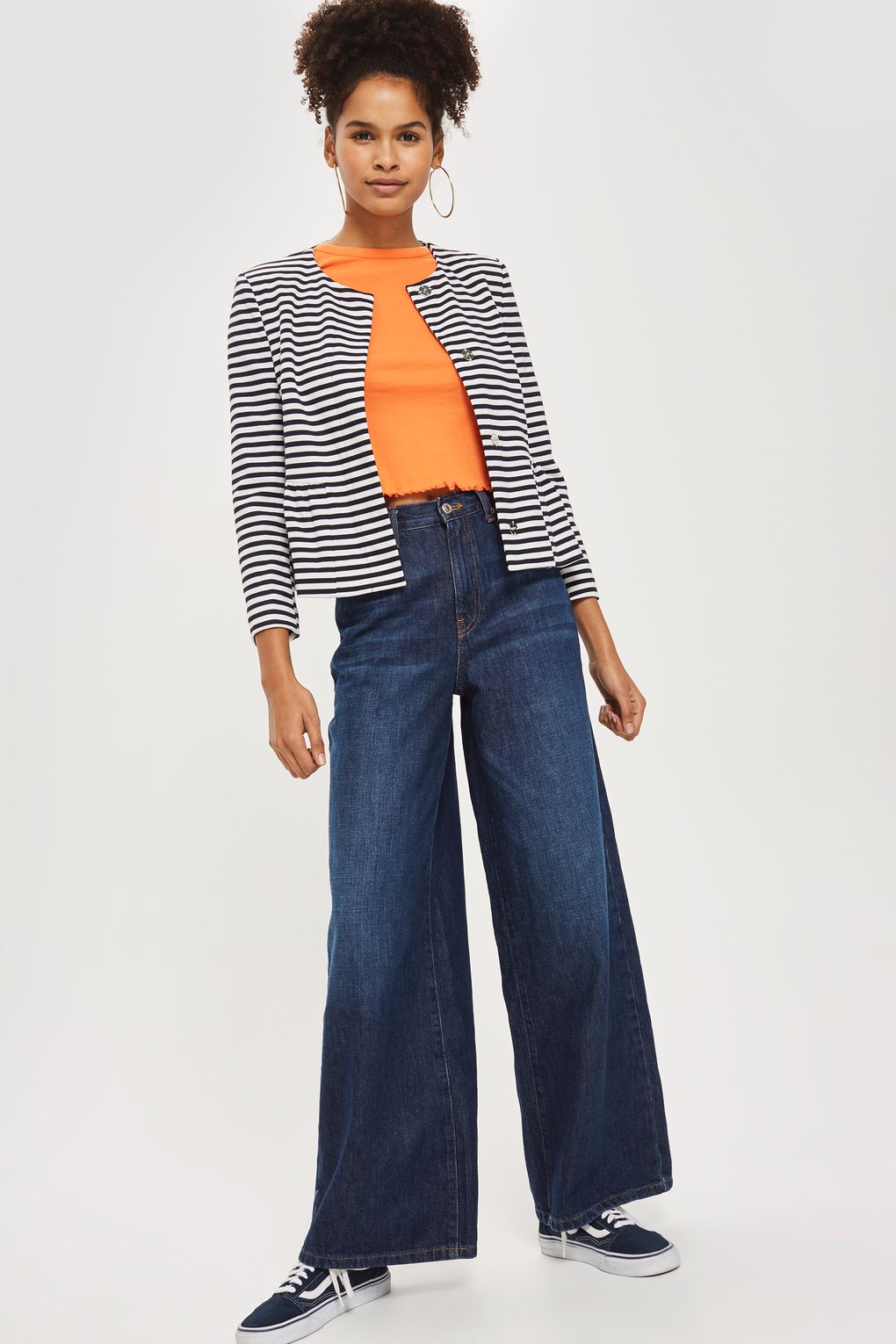 Jo – Motherofteenagers

"Whatever the season my wardrobe essential is a dress and this polka dot one from Mango ticks all my boxes. Aside from being on trend, the design is bold which I love and the shape, whilst flowy is relatively straight, which combined with the midi length gives it a smart, elegant look."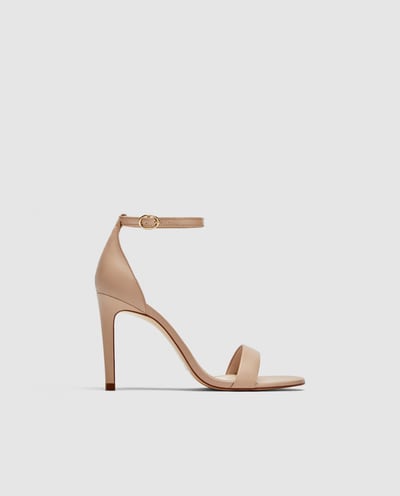 "Heels are my passion, but they can make or break an outfit. This pair from Zara are understated and versatile. Quite simply – perfect!"
So many fantastic Items featured by my friends! My wish list just got a whole lot bigger!
Xo Laurie
Subscribe for the latest updates!