I've had great fun putting this latest post together. What I would wear as mother of the bride for a wedding. I have three children and eight grandchildren and not one of my children are married yet!
When I was approached by House Of Fraser to choose a mother of the bride outfit for a wedding it brought about a few debates!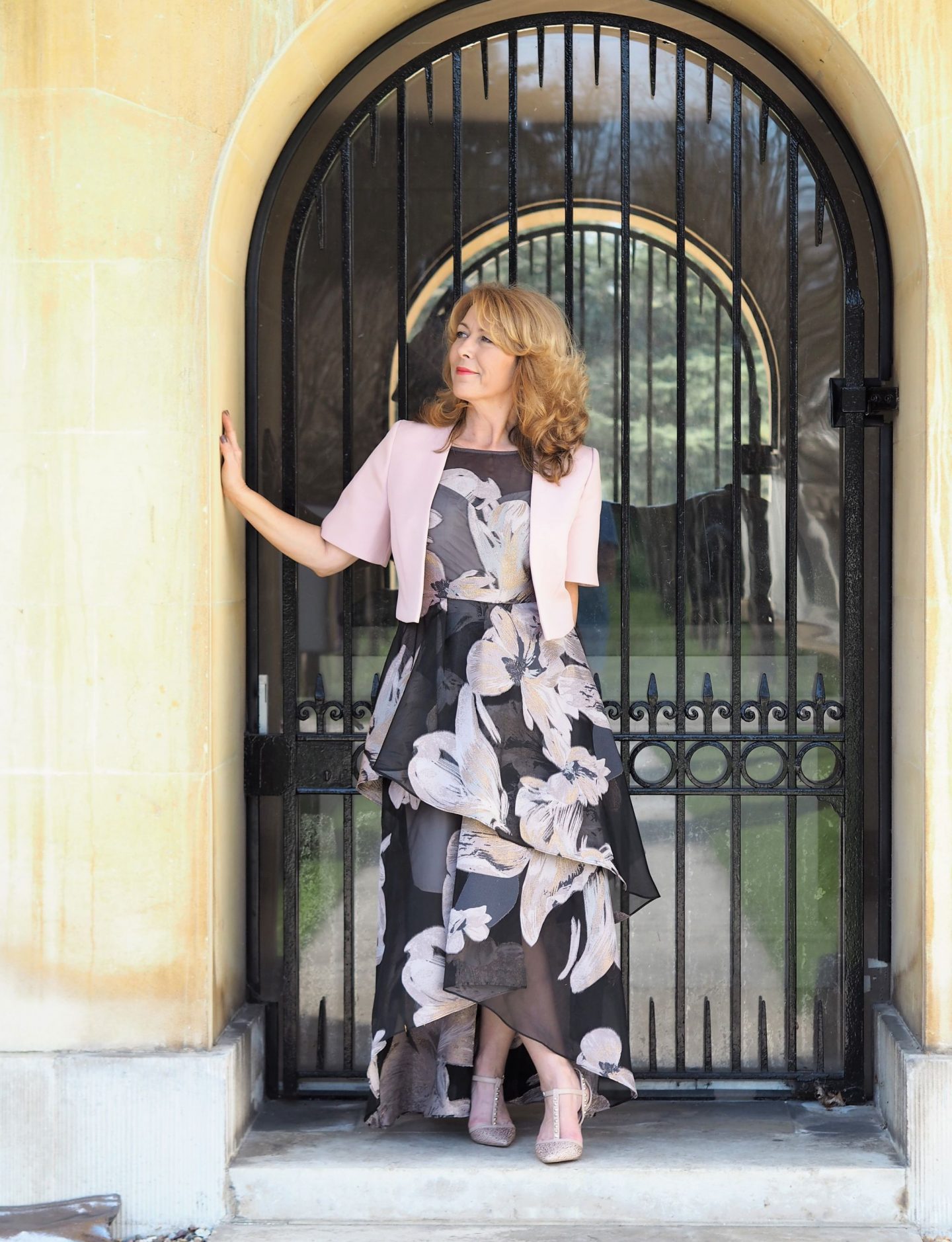 It's really quite important isn't it when an occasion like this arrises. It really got me thinking about what sort of outfit I would like to wear for this special wedding day. A few points came to mind
Comfortable – It's going to be a long day!
Not too hot or cold to wear (you can never be sure of our UK weather!)
It's got to look special
It needs to shift from day to night in a jiffy
I had some long conversations with my daughter Sara about what I would wear to her wedding day. Styles, colours etc for when it finally happens and the first thing she said was
"Please don't get a suit and look like the queen's mother"
All matching hat, shoes, and handbag"
Sara knows how I like to be a classic girl and can be way over monochromatic at times! Am I that predictable?
I would like to think that she could look at me on her special day and be proud, just like I know I will be of her. Even if she wore a bin bag!
House Of Fraser has so much to offer throughout the whole store, as well as the wedding Boutique where the store has put ideas into action to help you choose the way. Plus if you're really stumped there's always a personal shopper to fall back on.
I decided I wanted something feminine, floaty and fun for the big day.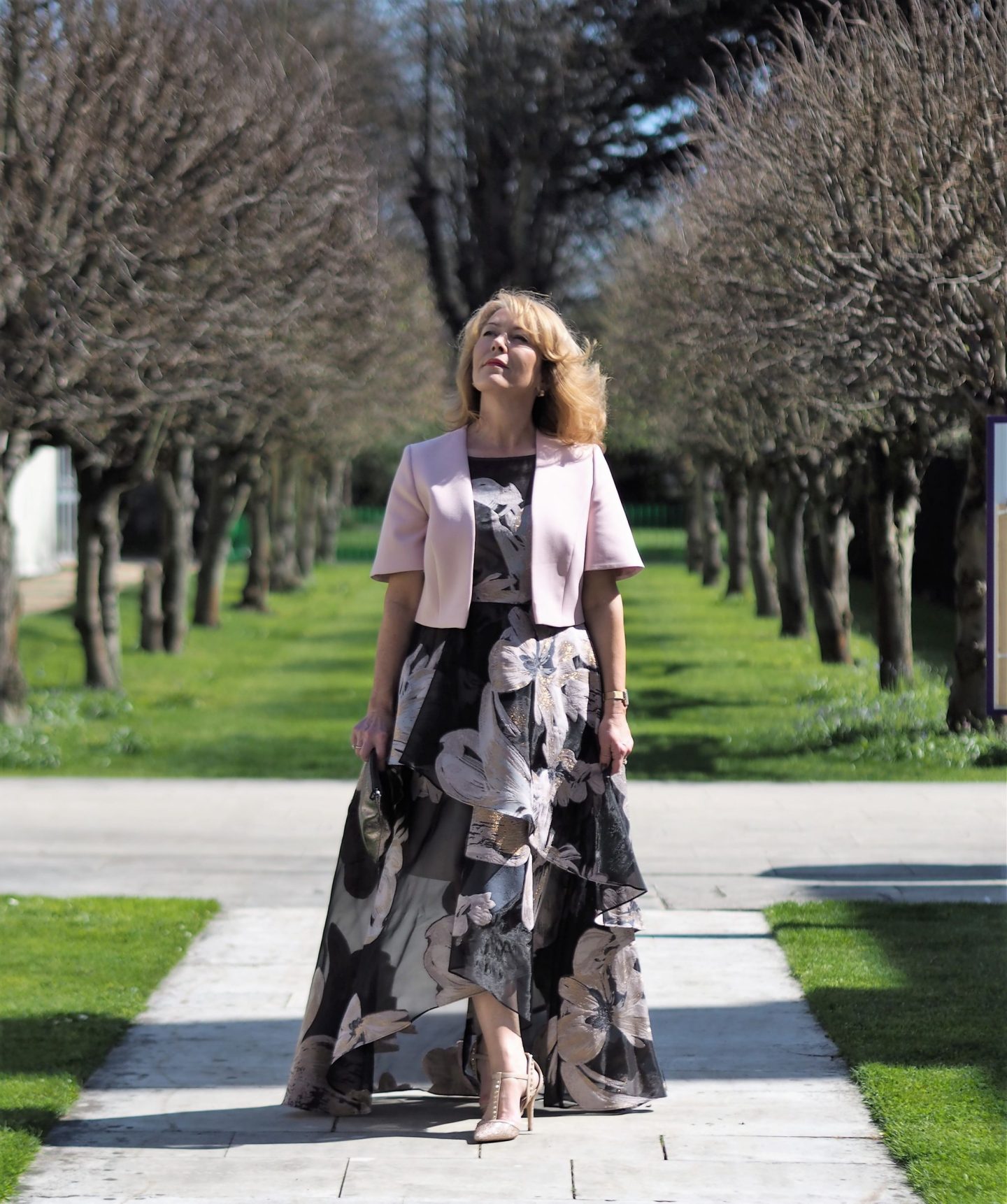 The Dress
I chose this gorgeous floaty dress, by Coast, the "Maria Jacquard Dress" I fell in love with the colour and the golden thread running through it. The high and low hem is what added the fun part for me and I'm glad I played with pattern over plain.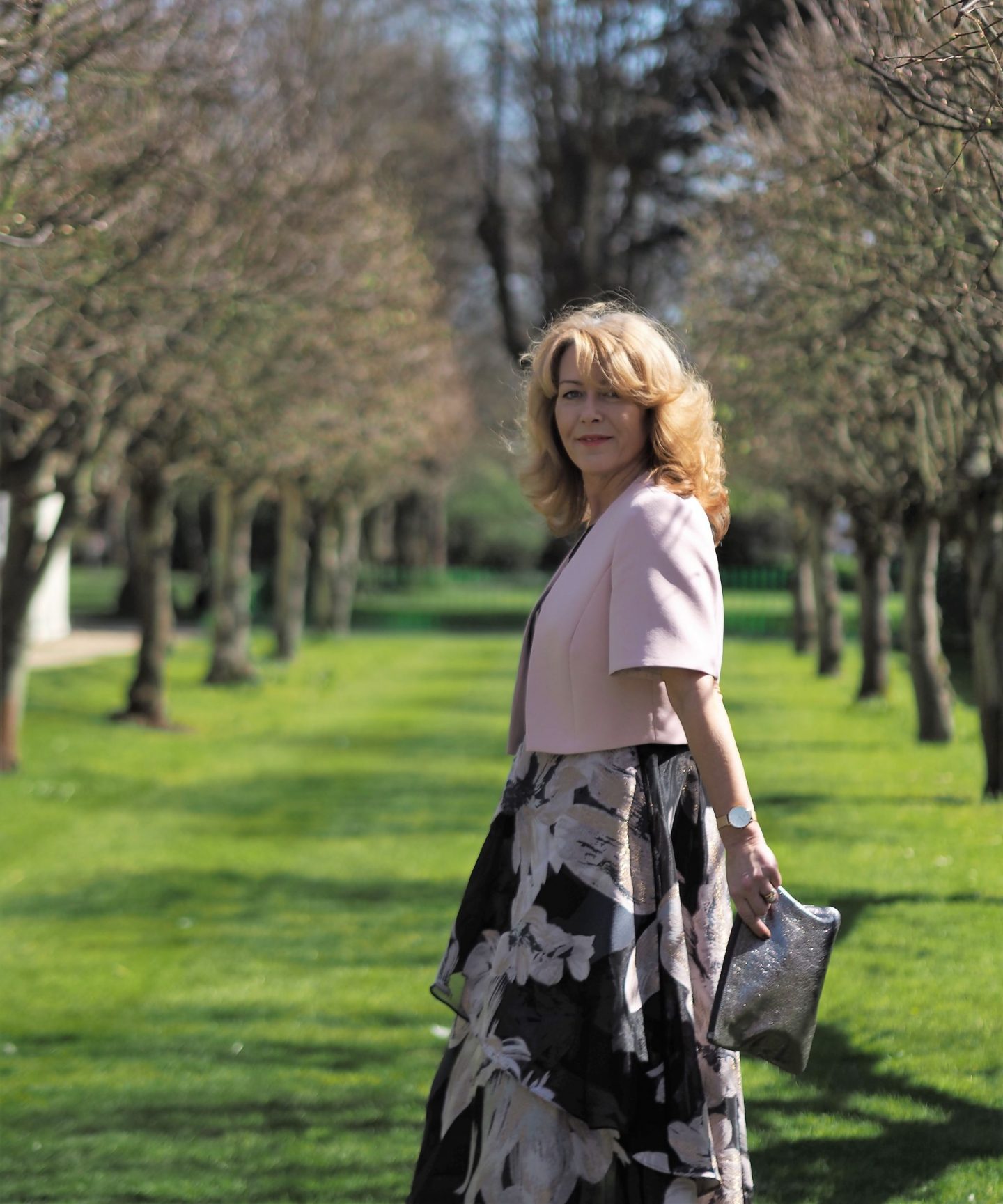 The Jacket
The little Blush Pink "Sybil Jacket" from Phase Eight sits nicely on the waistline of the dress giving a more elegant effect to the outfit. Pinks, Browns and golden colours all matching nicely together, with lots of added contrast.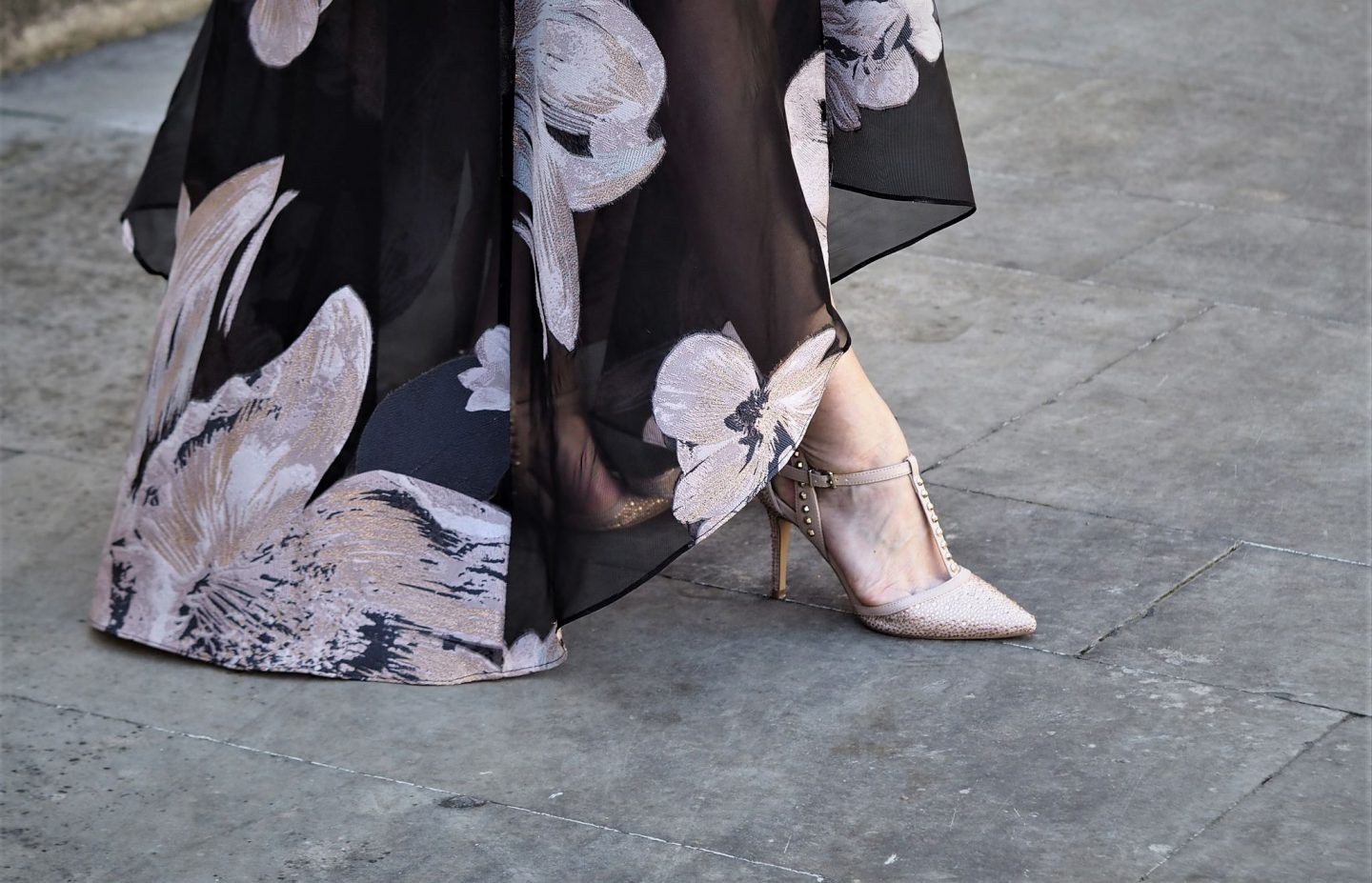 The shoes
The "Kankan Jewel Courts" from Carvella added the glamour I was after and thought these would work perfectly into the evening of a wedding. It was love at first sight as soon as I clapped eyes on them. They are not too high and very comfortable too.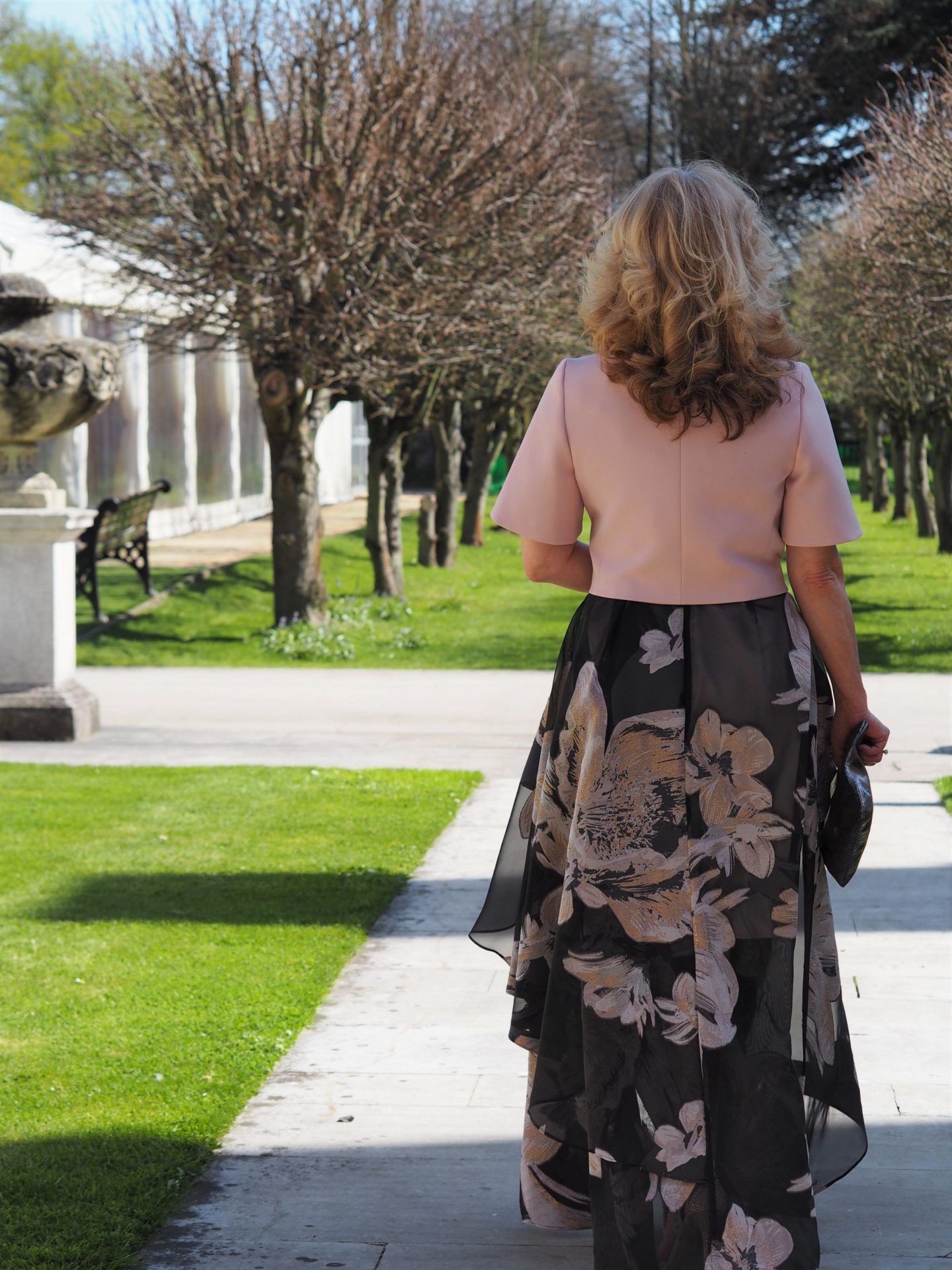 I love the floaty hem at the back of the dress.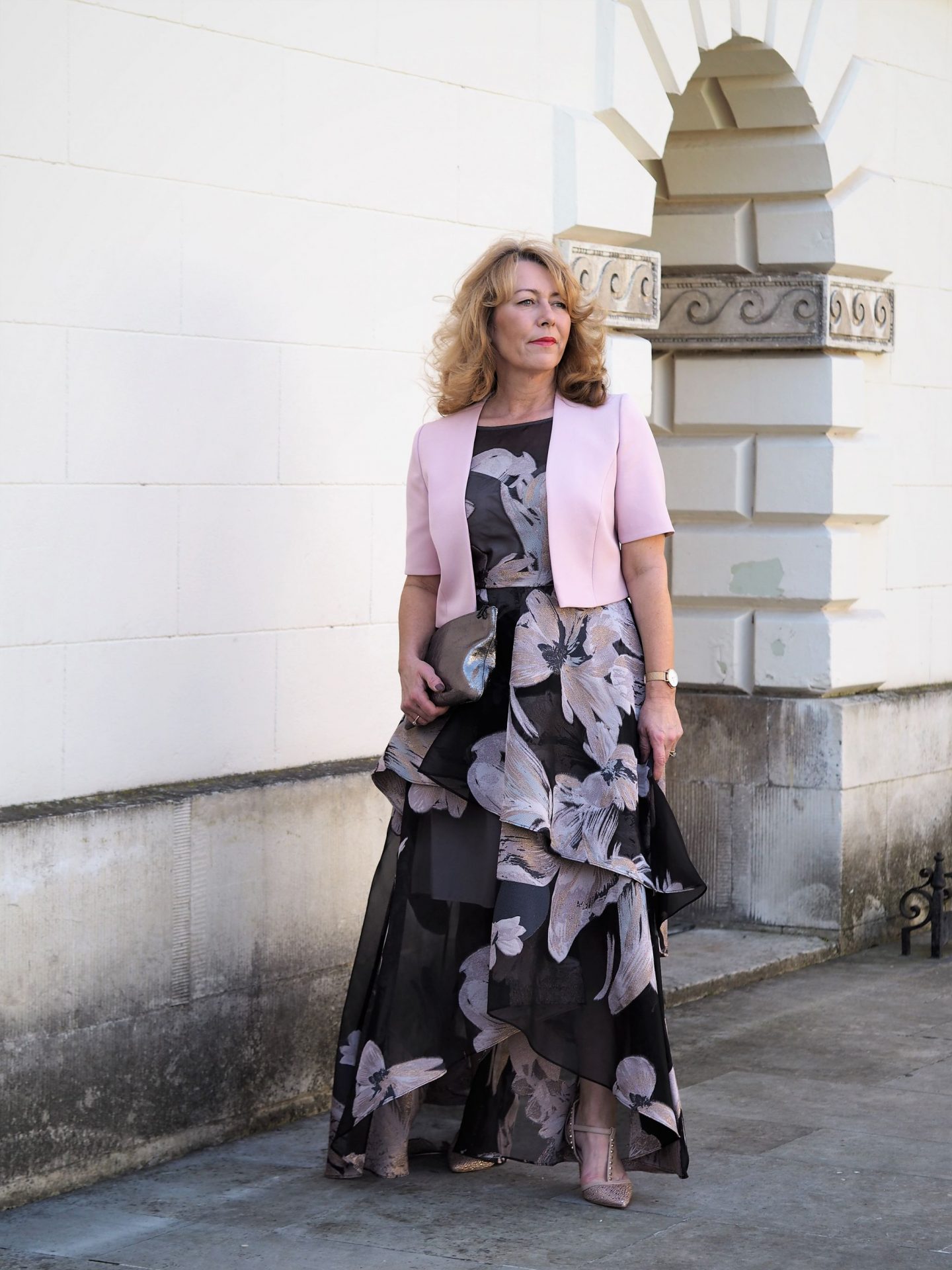 I didn't add much jewellery to the outfit, I think it speaks for itself. A nice wedding corsage is all that's needed.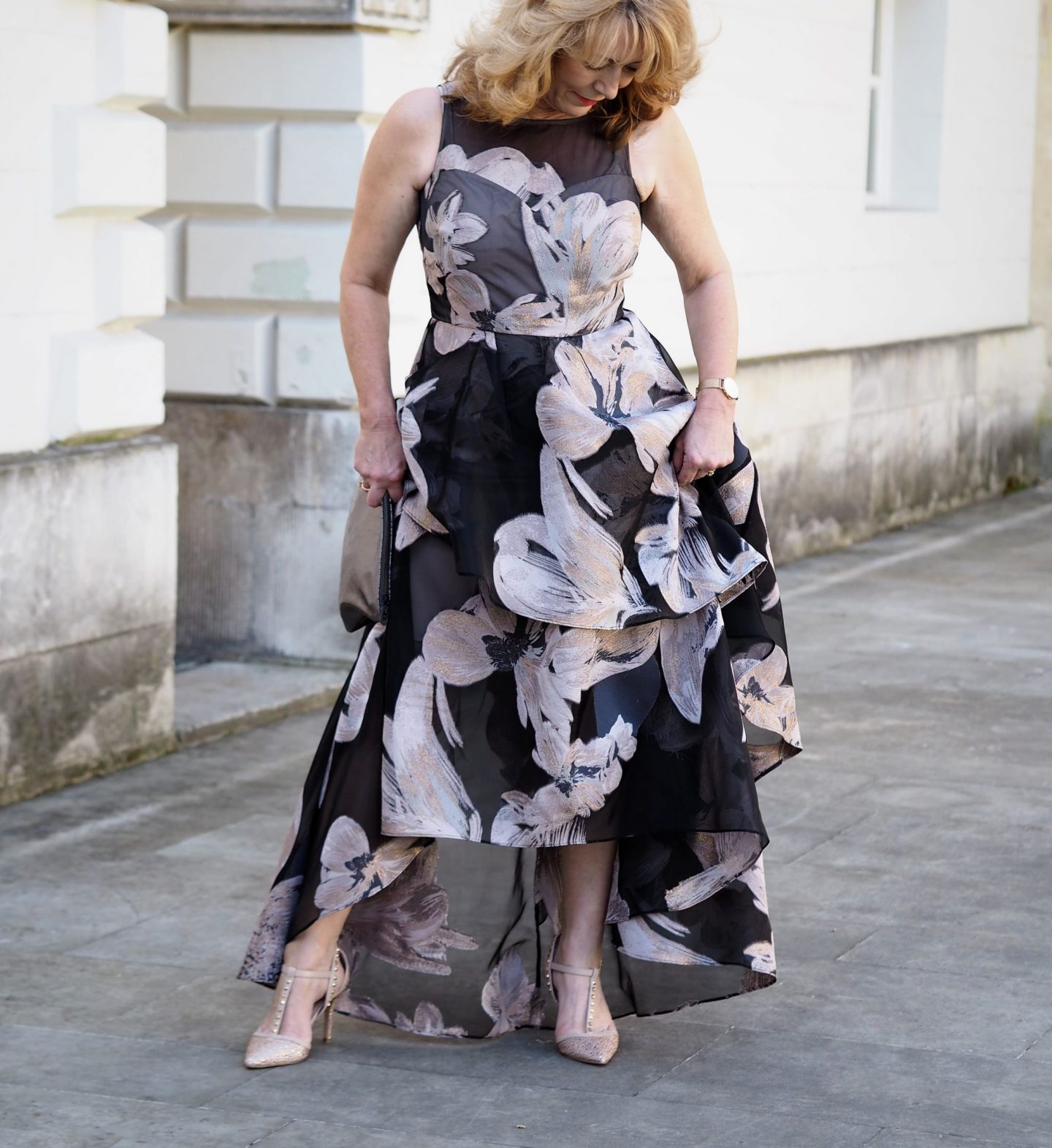 I'm not a lover of showing my arms off! Hense the little jacket idea as a perfect cover-up. But you can't celebrate and dance the night away in a jacket, can you?
I sent Sara some photos of the chosen outfit and she really liked it. I like that it's elegant yet playful, not at all like the queen mother! plus I can wear all these items separately again.
Do you have a special wedding this year?
Do take a look at what the House Of Fraser Wedding Boutique has to offer. Everything is available for wedding guest outfits, bridesmaids, mother of the bride and of course the groom! I think the outfit I've chosen has turned out really well and it's helpful to look at all the items suitable for a wedding on one page right down to the accessories.
I would like to thank House of Fraser for inviting me to play at being Mother Of The Bride. I hope it will be for real soon!
Xo Laurie
Subscribe for the latest updates!