Hotter shoes have got together with Marie Curie Cancer Care. These cute Mabel Daffodil shoes are limited edition, and for every pair sold, a donation of £20 goes to the charity. I also have a pair to give away to one of my lucky readers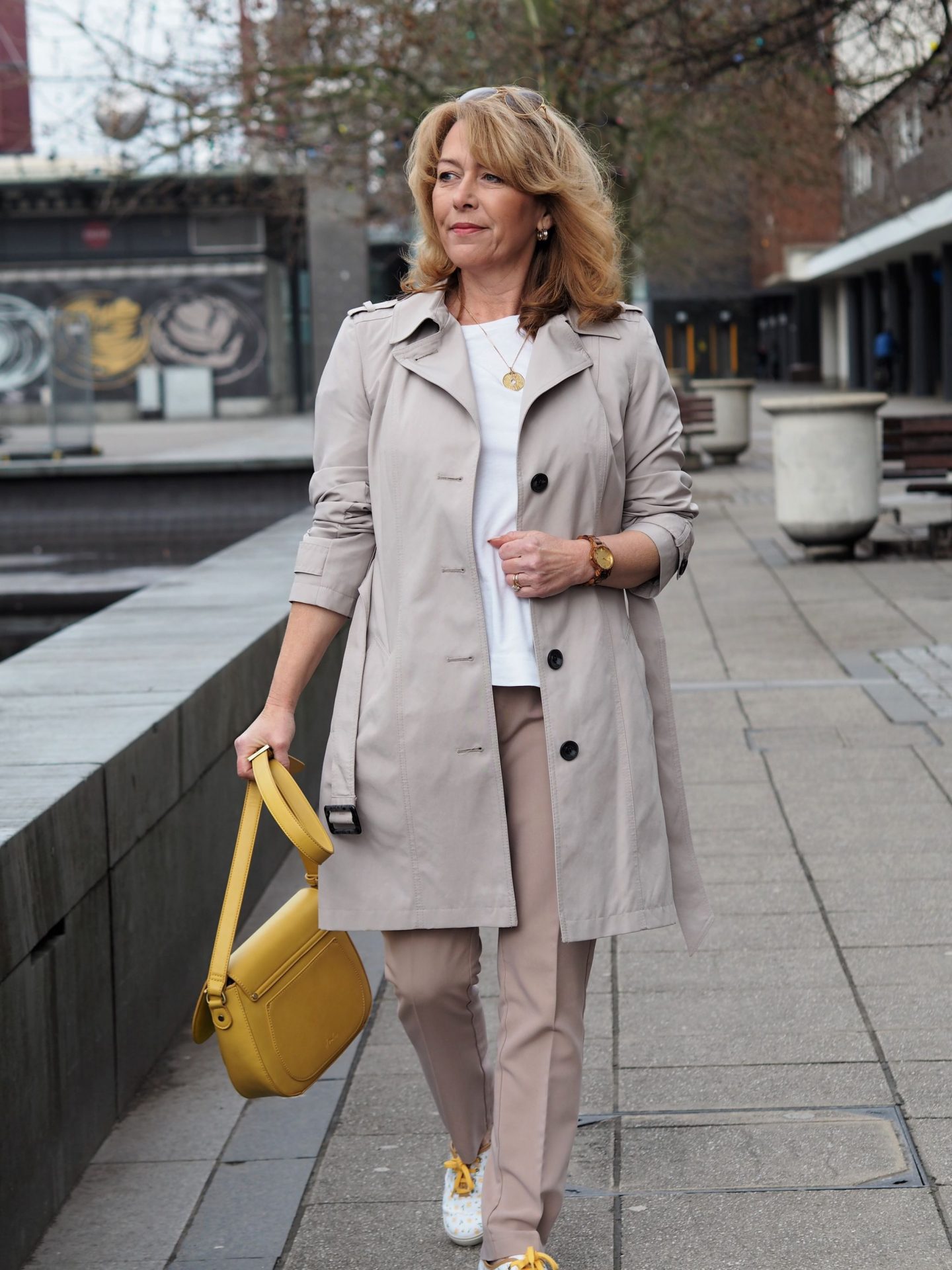 Now I know that some of you already know that my mother is having test regarding the dreaded "C" word and it's really made me think about the support a lot of people need. Looking at the Marie Curie website it's evident that they provide so much support throughout all avenues of Cancer.
As you all know I'm not a trainers kind of girl, I'm all for my heels! But when I was contacted to support this campaign I answered yes straight away. If I can get the word out as much as possible about the charity then I will feel like I've helped a little. Maybe this post can be shared by you? And then you will be helping too.
Back to my roots walking in the daffodil shoes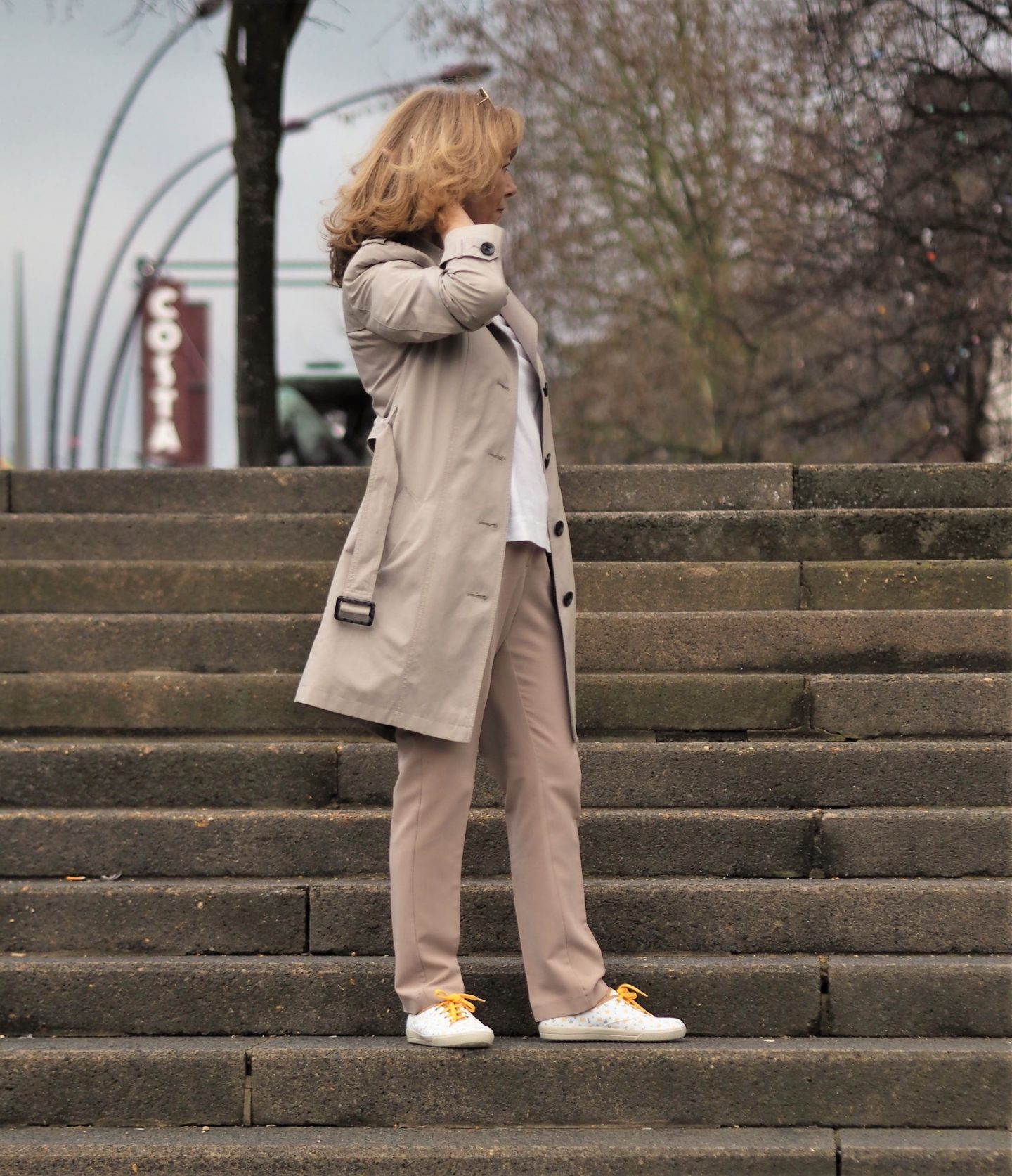 I'm staying at mums at the moment while she has her tests and results. And I thought of the perfect place to show these cute daffodil lace-up shoes off.
I've gone back to the town where I was born Basildon. It's all looking a bit sorry for itself nowadays but many of my fondest and earliest memories are here. Me holding mums hand, a little girl doing the weekly shop with her mother. I remember walking down these steep stairs each week " Hold my hand" she would insist.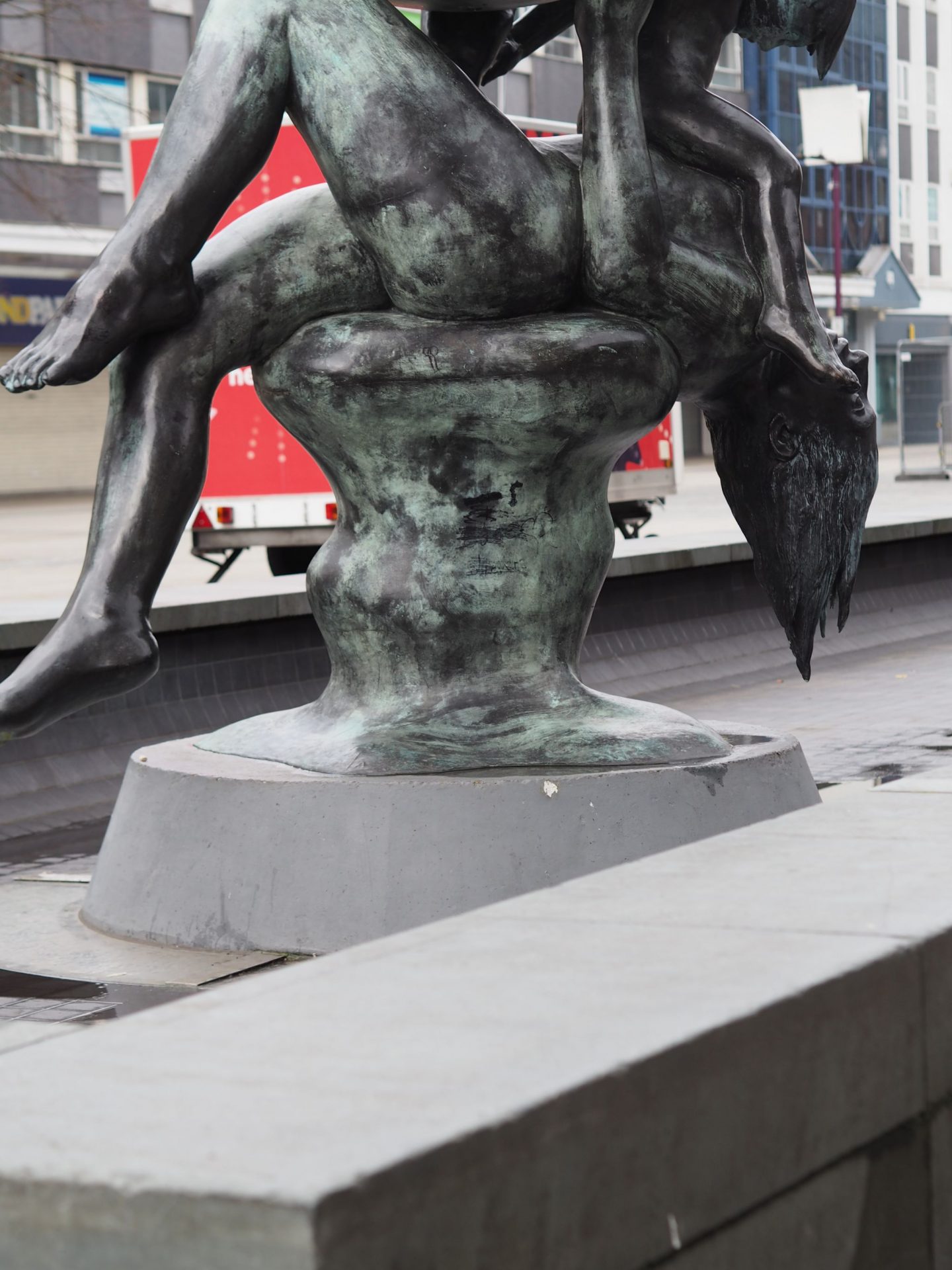 This "Mother And Child" statue that used to be a fountain in the town square looks very sad and unloved. This has been in the town square since the town was built in 1960. Just before I was born.
The town centre is just about to have a huge revamp and I'm hoping they will keep the statue.
I have a lot of memories regarding this statue including watching new year revellers dance about in the water!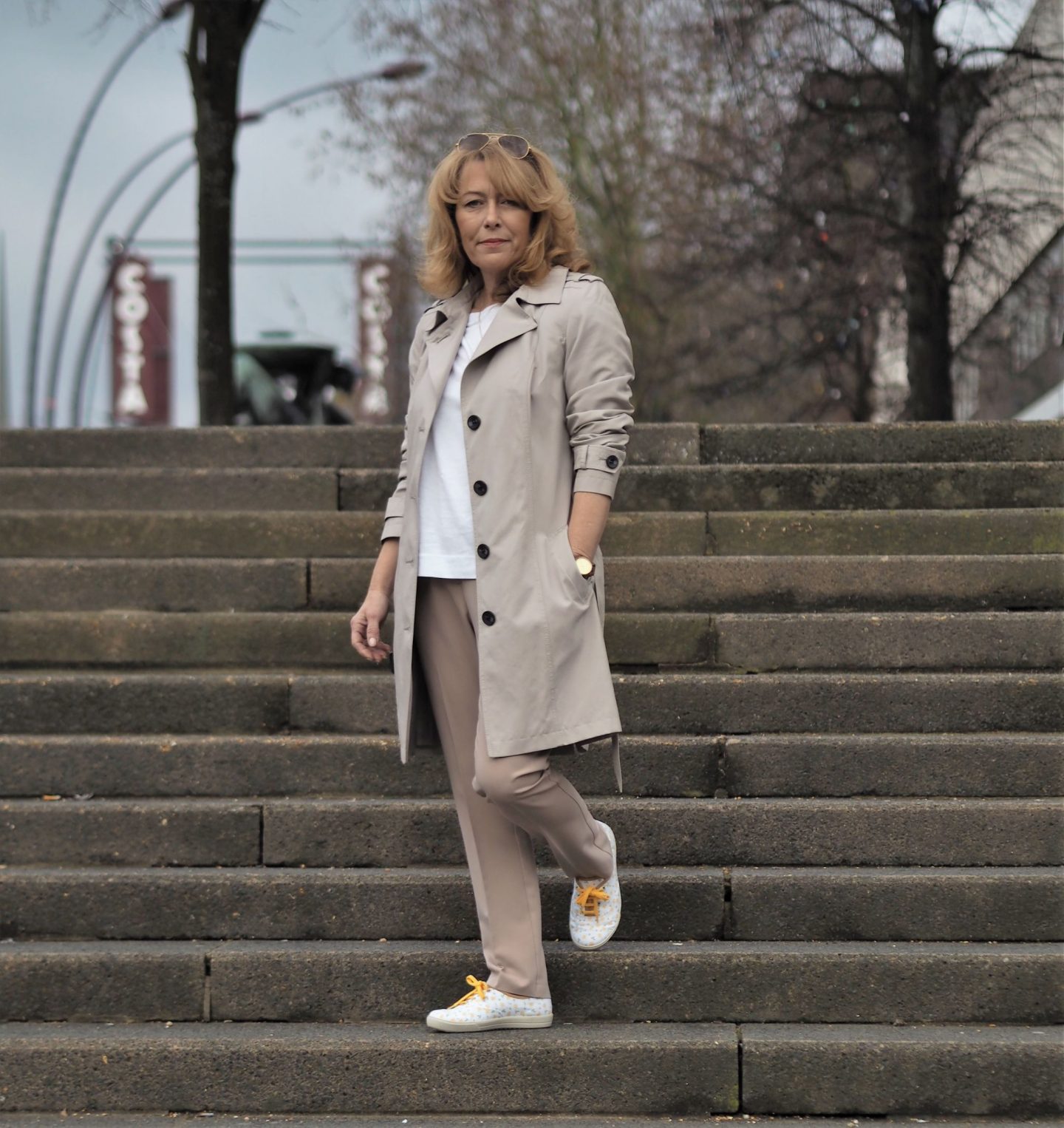 I must say these Hotter shoes are super comfy and they're working quite well with my Sunday attire. Here's what Hotter Shoes have to say about the campaign.
"
"To celebrate our charity partnership with Marie Curie, our popular canvas casual and Hotter Original style, Mabel, has been given a very special makeover. Sporting a beautiful daffodil print, this pretty and lightweight style is limited to just 2,000 pairs. What's more, £20 from every sale will go to Marie Curie. Marie Curie provides care and support to people living with a terminal illness and their families across the UK. This wonderful charity helps tens of thousands of people every year. Their hospices and nursing services rely on charitable donations, and we're proud to help by giving a proportion from the sale of every pair of these limited-edition shoes towards supporting their vital work." Charity reg. no, England & Wales (207994), Scotland (SC038731)
Hardwearing, ridged sole
Cushioned leather insole
Breathable and lightweight
Upper Material: All Textile
Sock Material: All Leather
Lining Material: All Textile
Sole Material: All Polyurethane
Removable Insoles:

Yes

Fastening Style:

Lace Up

Heel Height:

25mm, 1 inch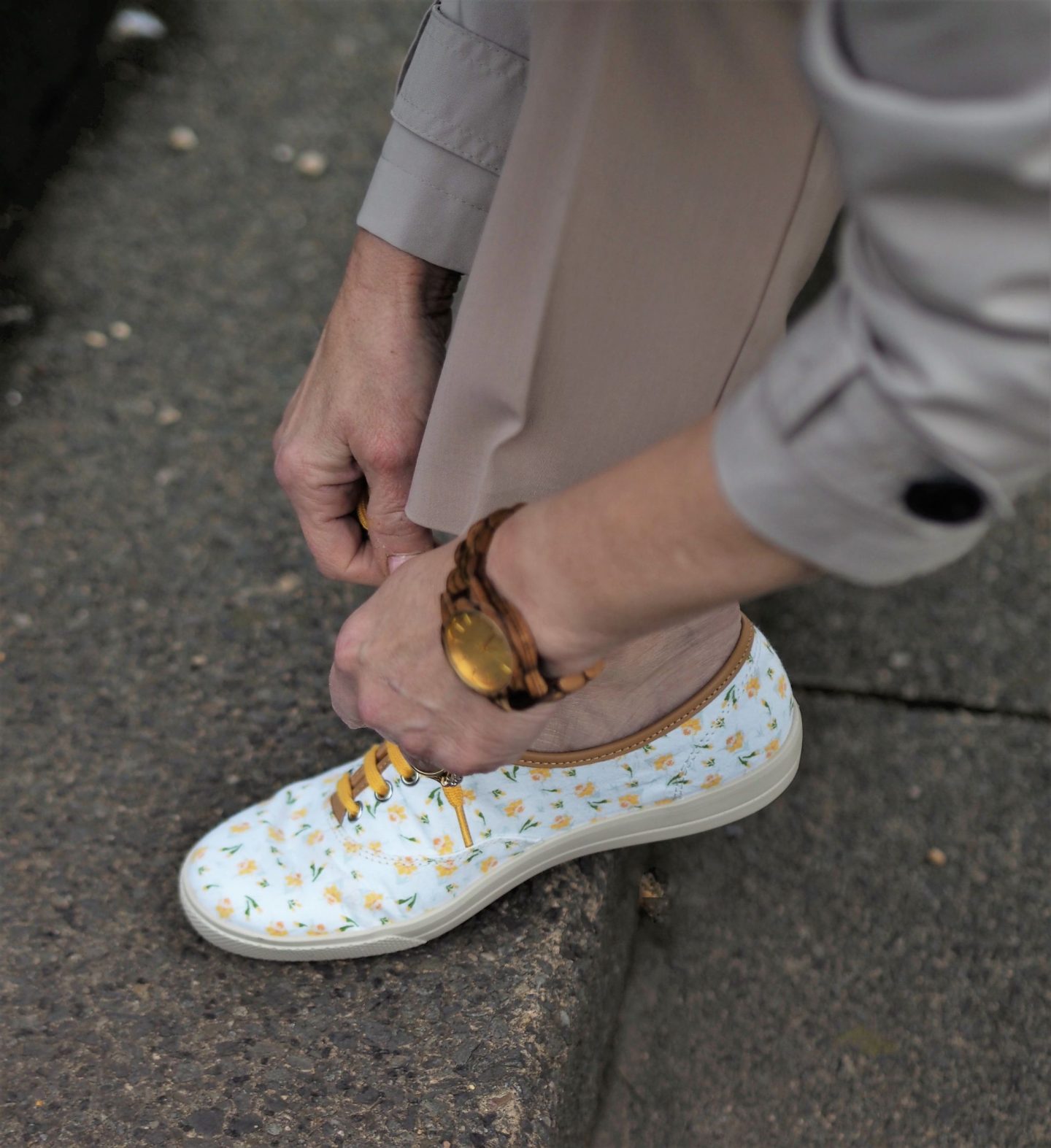 How cute are the little Daffodils? And I like the Yellow laces and the Tan piping. I will be taking these on holiday for my long walks for sure.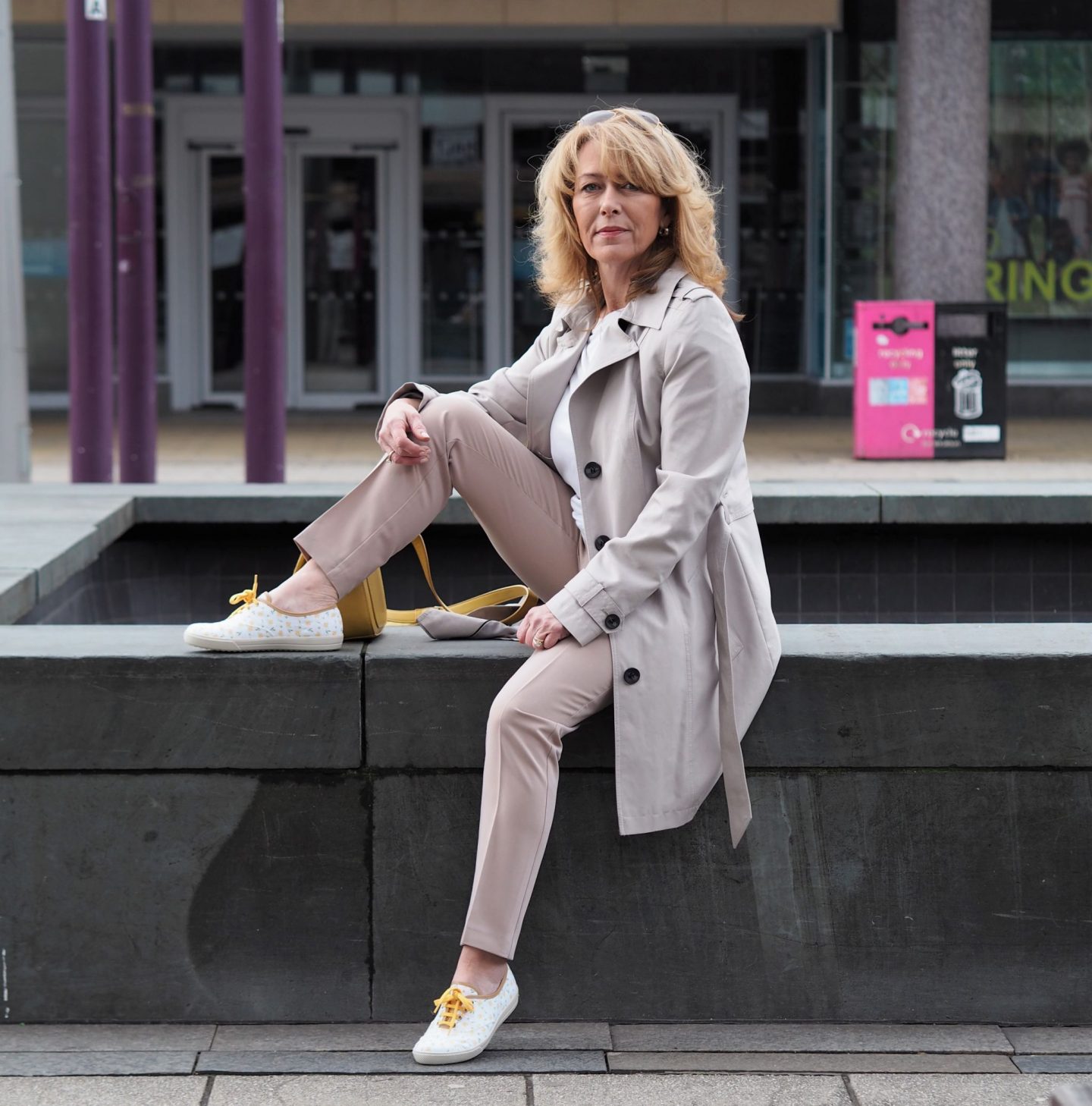 I've kept the rest of the outfit casual for my morning stroll before the town opens. This Mac from M&S has been an absolute godsend. You may have seen the latest fashion film? I had just bought this and didn't realise that it's completely waterproof. Very much welcomed with our UK weather and has saved me from a soaking when I've been walking the dog and got caught out!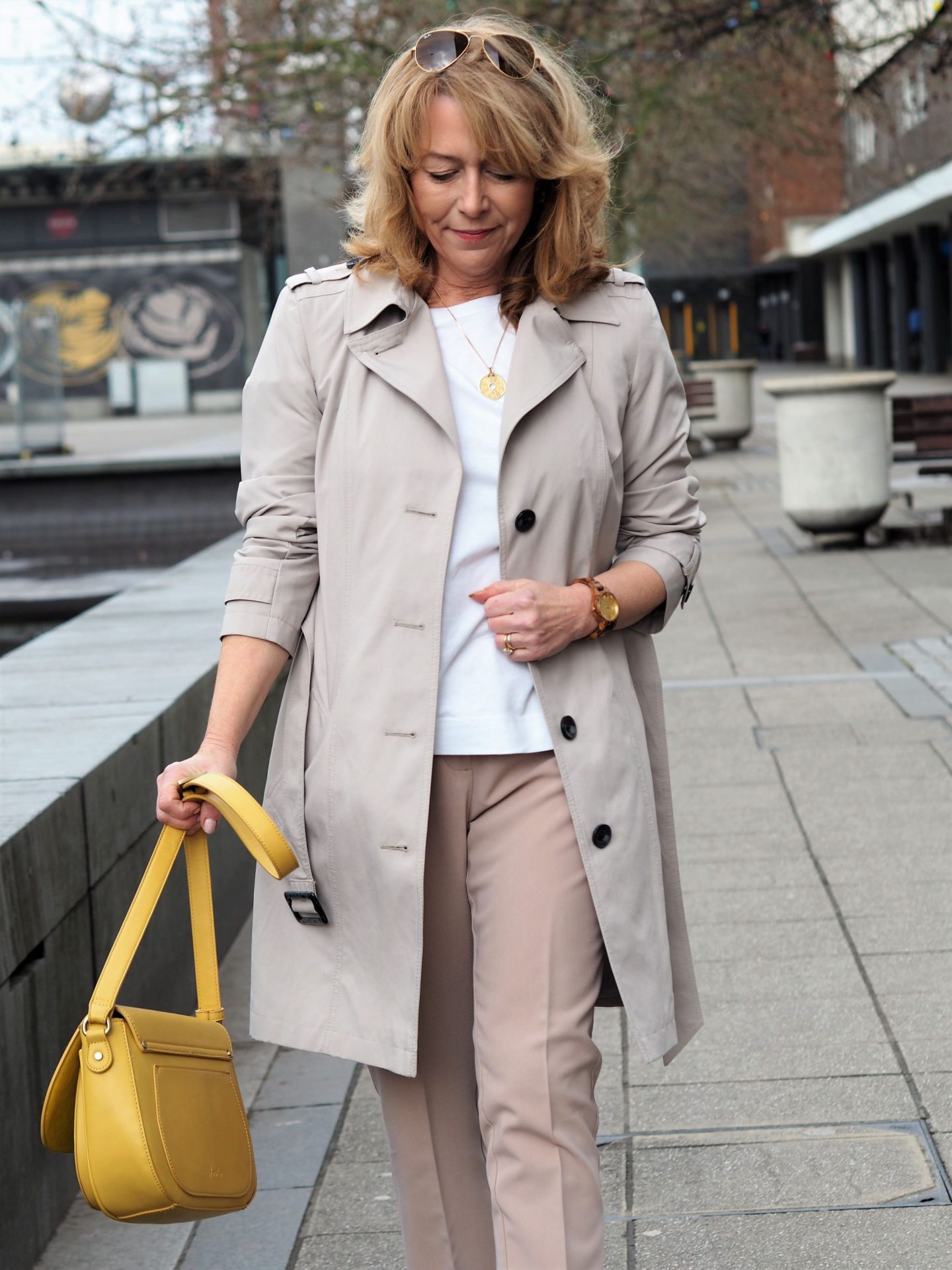 Getting on to the Giveaway. I only have a pair of size 7 to give away that were sent to me by mistake. I can only offer this giveaway to someone in the UK unfortunately. If your not a size 7 but know someone who is, why not enter and surprise them!
Good luck! Enter for your chance to get a pair of Mabel Daffodil shoes!
Subscribe for the latest updates!