You may have seen on my Instagram stories, my little trying on session in Laura Ashley? I was immediately drawn to these wide-legged linen trousers and as soon as they were on my body it was love. I already have a very similar linen jacket from the brand that's from the last collection to pair as a suit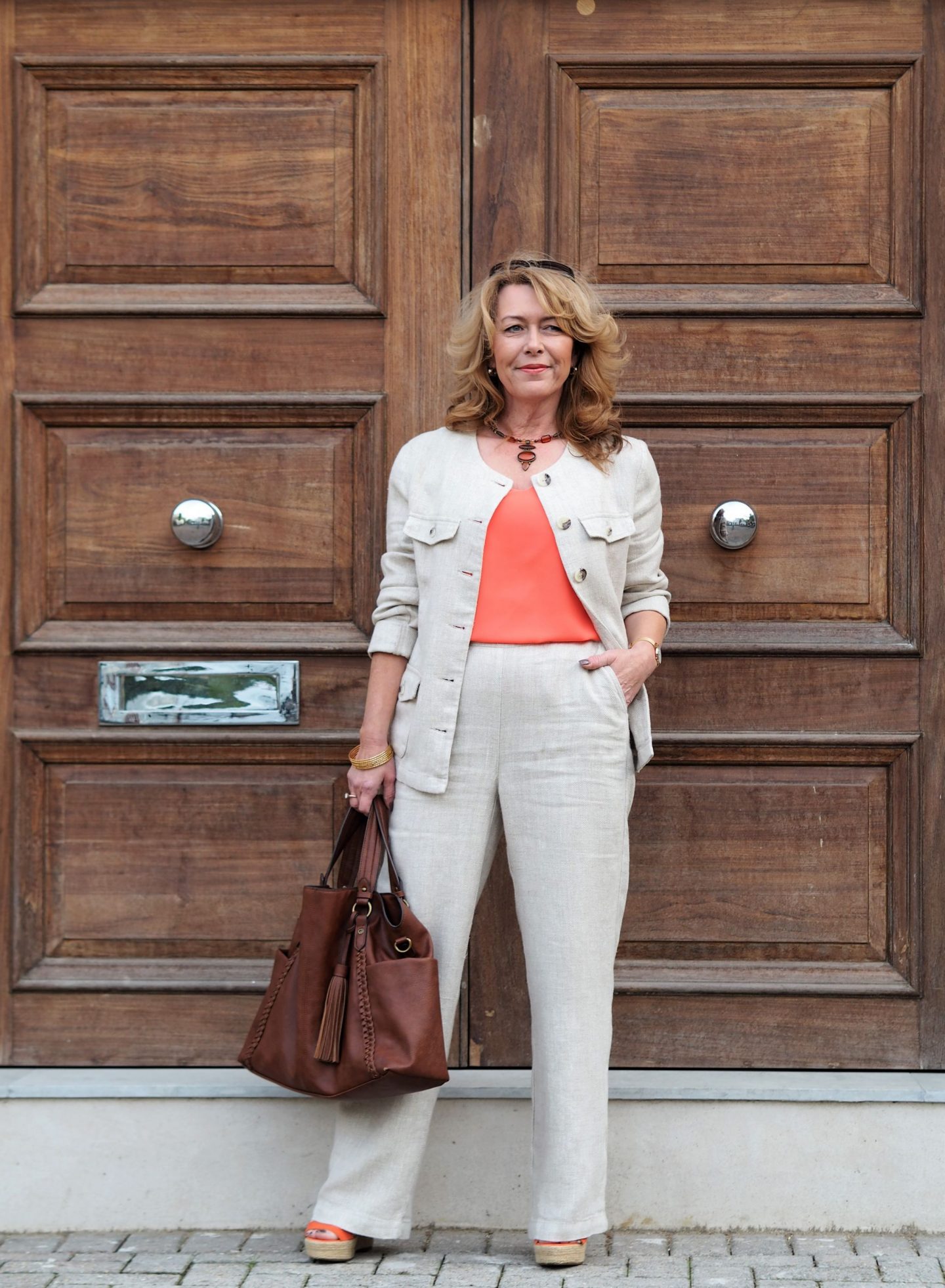 Linen's a bit like Marmite, you either love it or hate it I'm a lover!
This jacket must have proved to be very popular from the last Laura Ashley collection for it to be relaunched for this SS18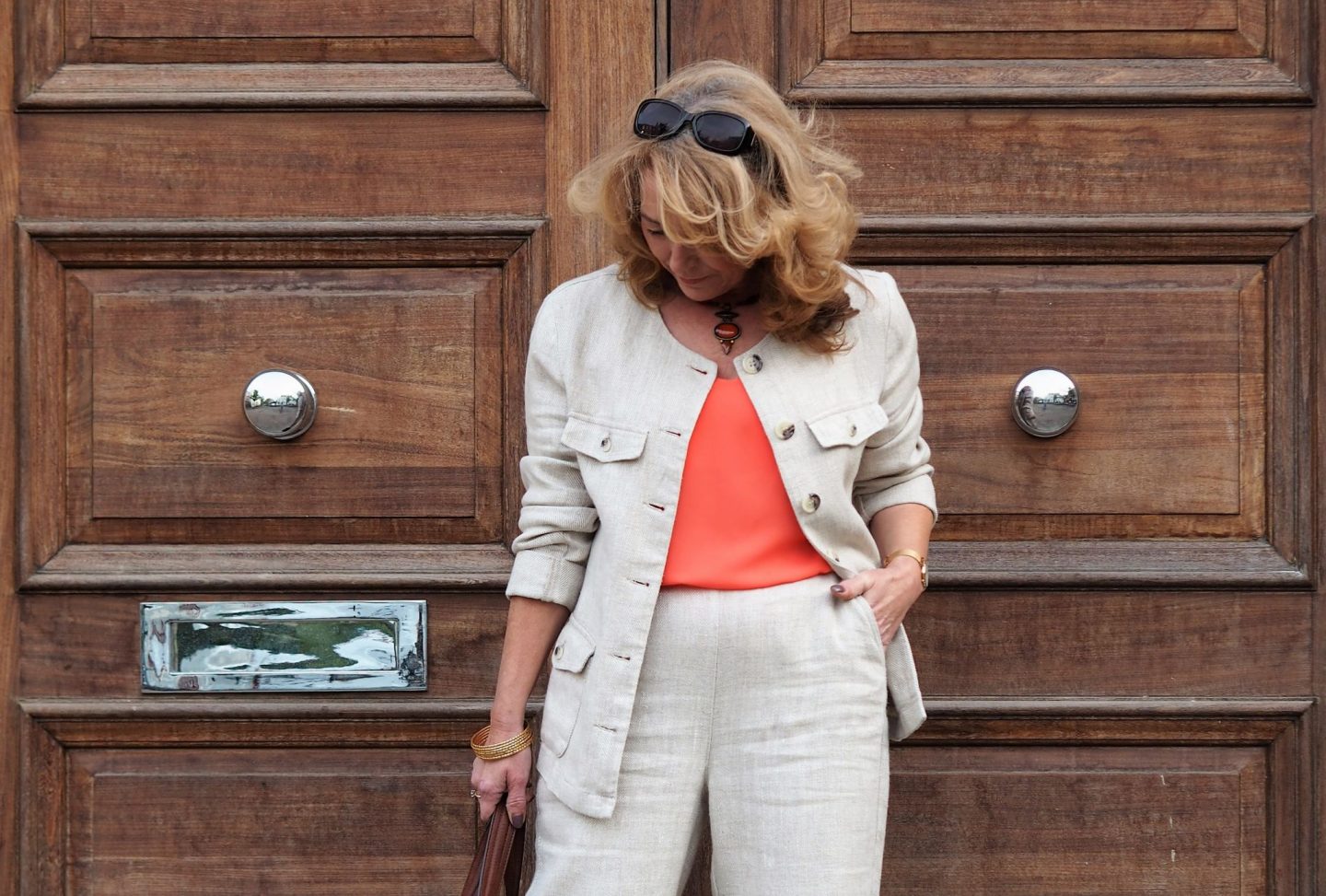 I've already worn this jacket that was acquired just before last winter. It looked great with a roll neck jumper and I've also worn it with a belt, utility style. The round neck makes it easy and versatile to mix other clothing with and this linen is thicker than your average and it's very soft, so doesn't crease quite so much as your lighter linen, but I love the simplicity of linen and all its natural behaviour.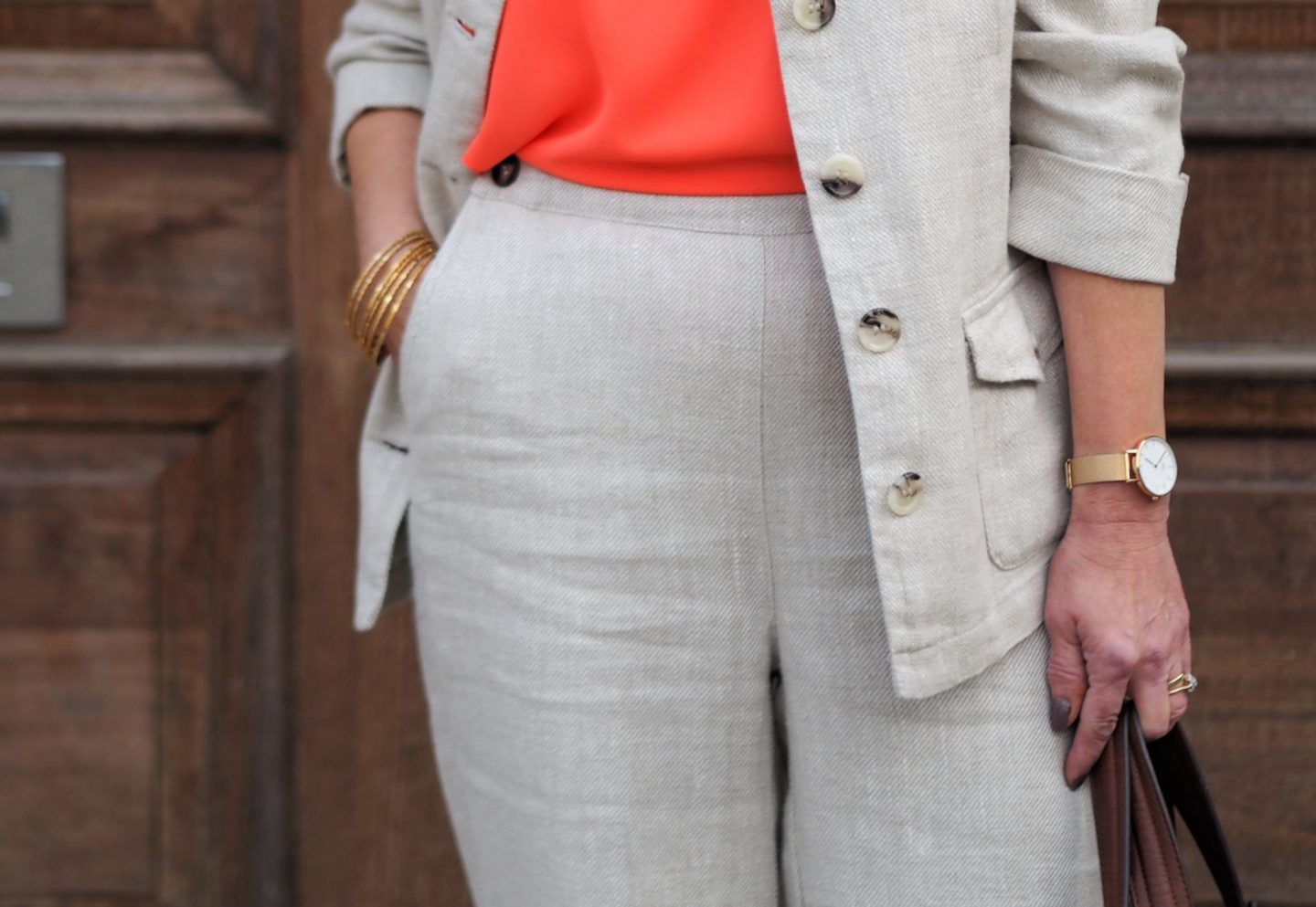 Side zip, my favourite style of fastening for that flatter tummy effect!
You can see above the true texture of the material. It's super soft and comfortable to wear. I like the button detailing and the trousers have buttons either side at the waist just above the pockets. I've paired the suit with a silky Coral top and my Orange wedge sandals to add a pop of colour, but that's the beauty of this biscuit colour, it will pair with anything.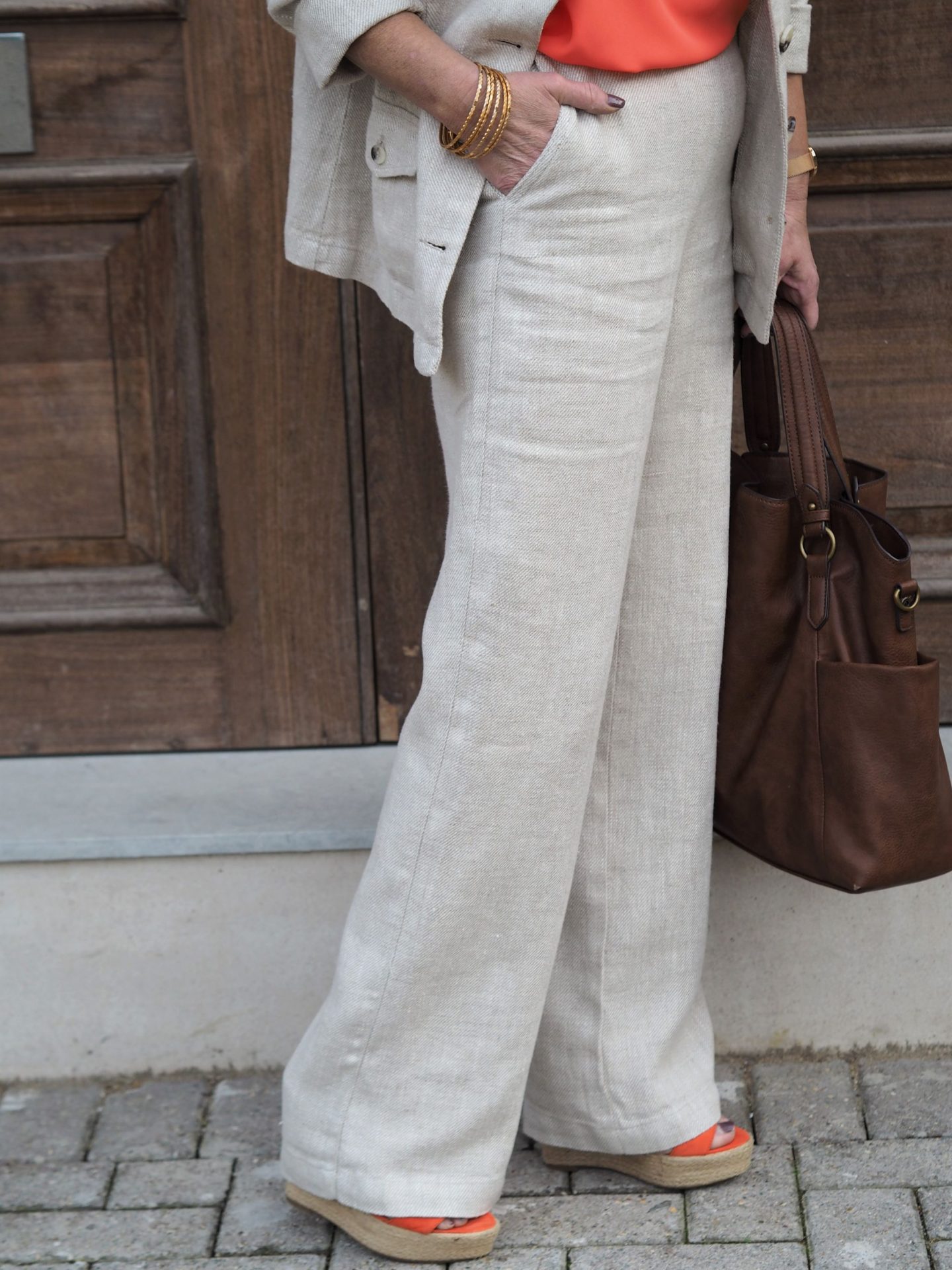 If your a regular reader you will know that wide/flared legged trousers are my favourite style. Elongating the legs, I need some of that!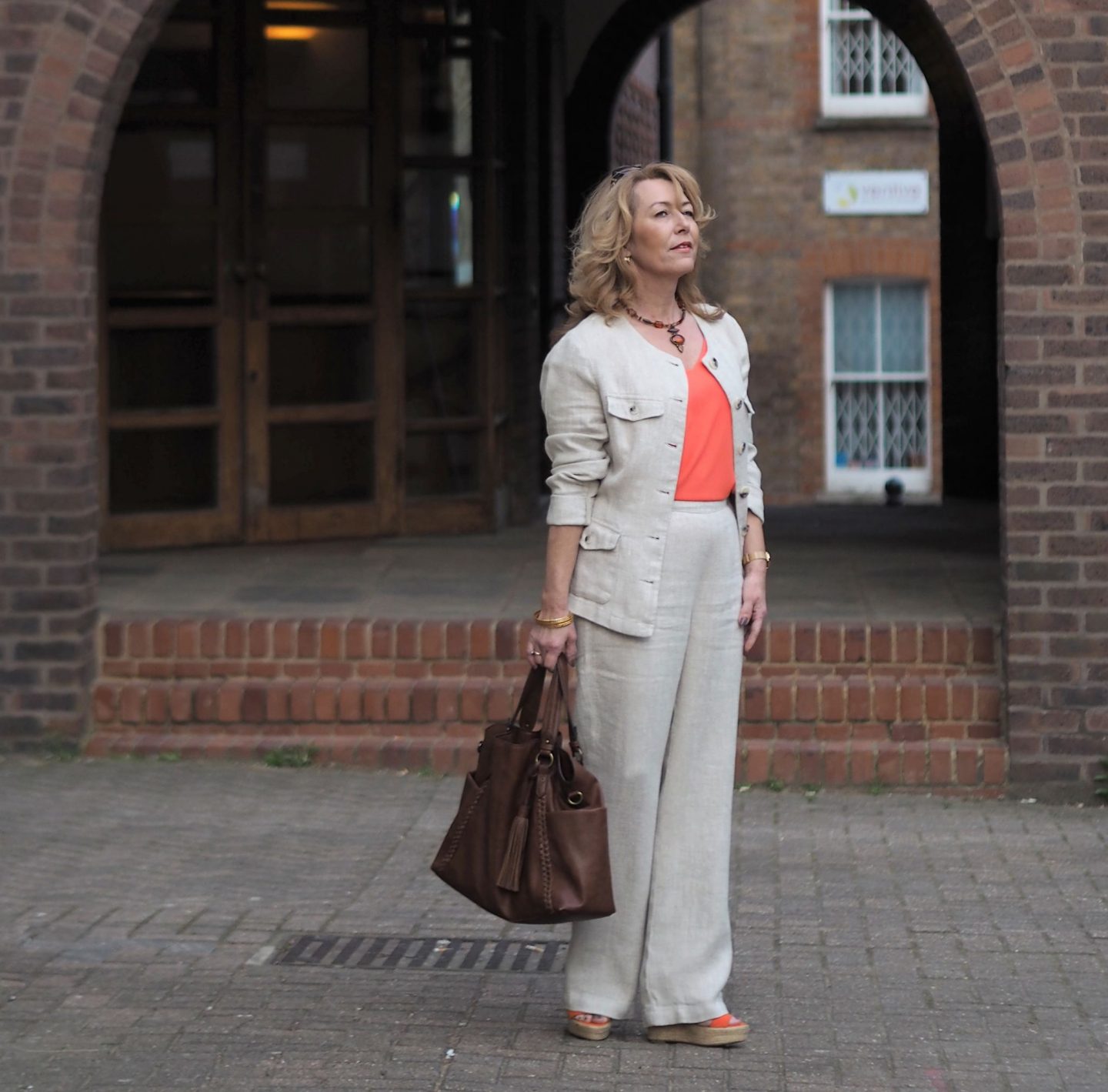 Looking towards the sun going down, hasn't the weather been just so beautiful? I couldn't get that wardrobe change over done quick enough. The summer stuff is out and last winters clothes have been put away with the lids firmly shut until next time. I was very happy to see the back of it!
I will create a lot of looks from these two items, the simplicity of the material will mix with so much. Plain, stripes and florals.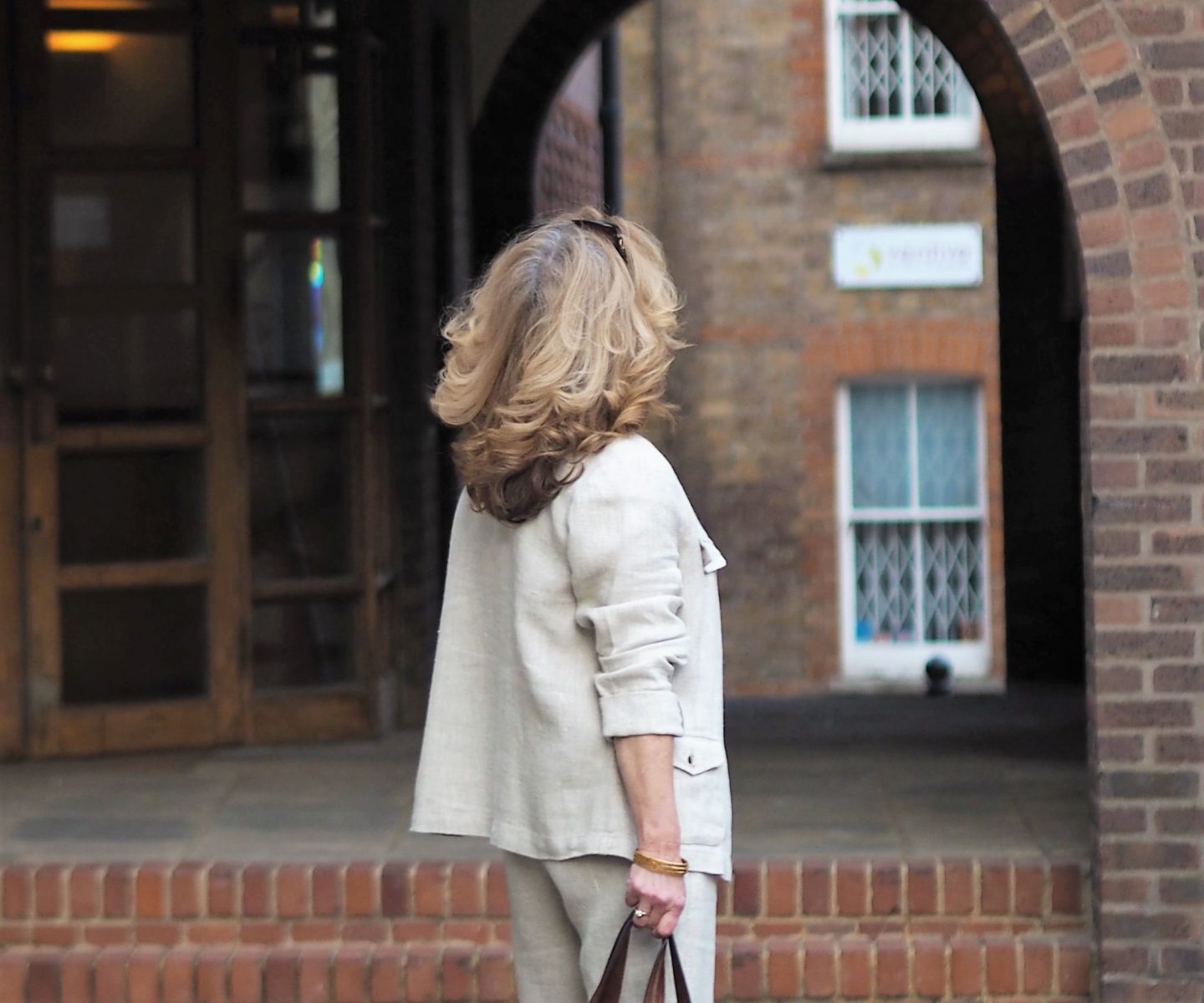 I'm still going to be wearing the stripe Laura Ashley dress from last year, the quality of this brand is exceptional and I remember how popular the dress was. I also have a gorgeous outfit to share with you when I'm on my holidays. Yay! Counting down the days! Not long now! Laura Ashley has some gorgeous dresses this year, I've just spotted a gorgeous, Kaftan on there, why didn't I see that before?!!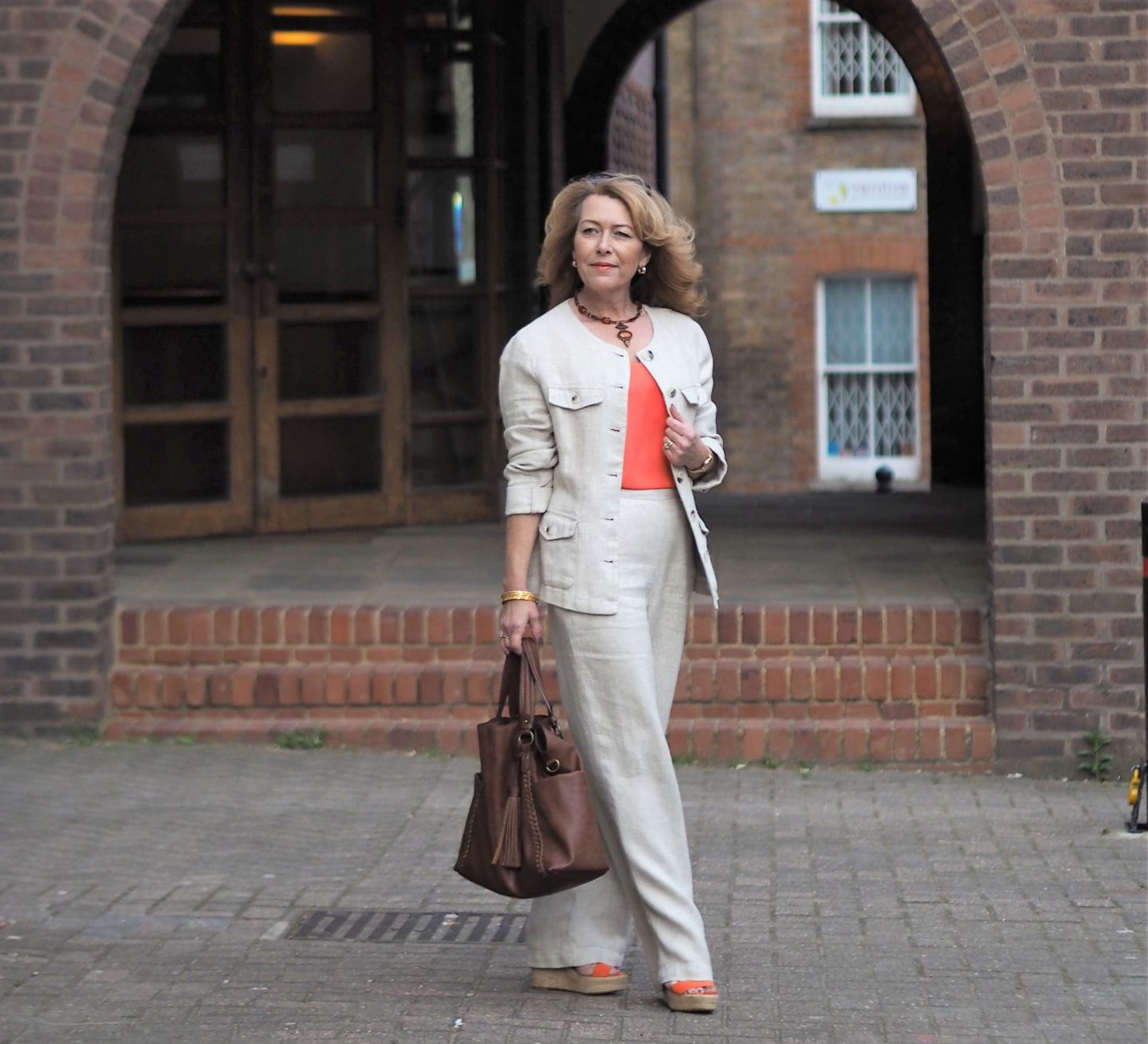 So are you a lover or a hater? Do you wear linen often? Or do the creases scare you! I love this relaxed style!
Here's to more sun and relaxed style!
Linen Jacket similar Co/Laura Ashley
Linen Wide Leg Trousers Co/Laura Ashley
Xo Laurie
Subscribe for the latest updates!