Makeup dilemmas, I hate my hooded eyes! Do you remember a while back when I did some filming with Look fabulous forever? My film was all about hooded eyes (I hate mine!) Impressed with how the makeup turned out Tricia, founder of the brand kindly sent me the eye makeup to try and share with you lovely lot.
There's also a "how to" film for you to watch at the end of the post here and I will leave links at the bottom of the post for you.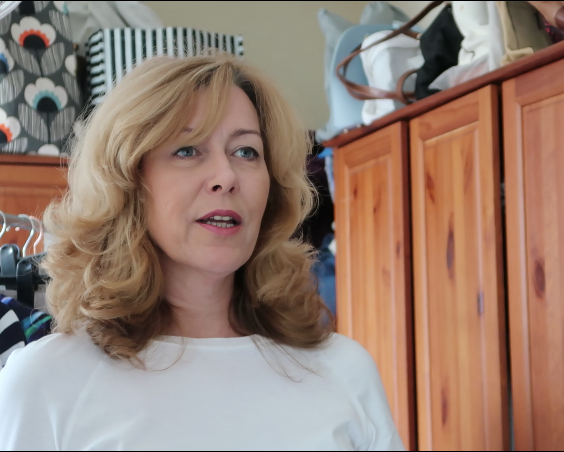 Tools of the trade. All you need for eye makeup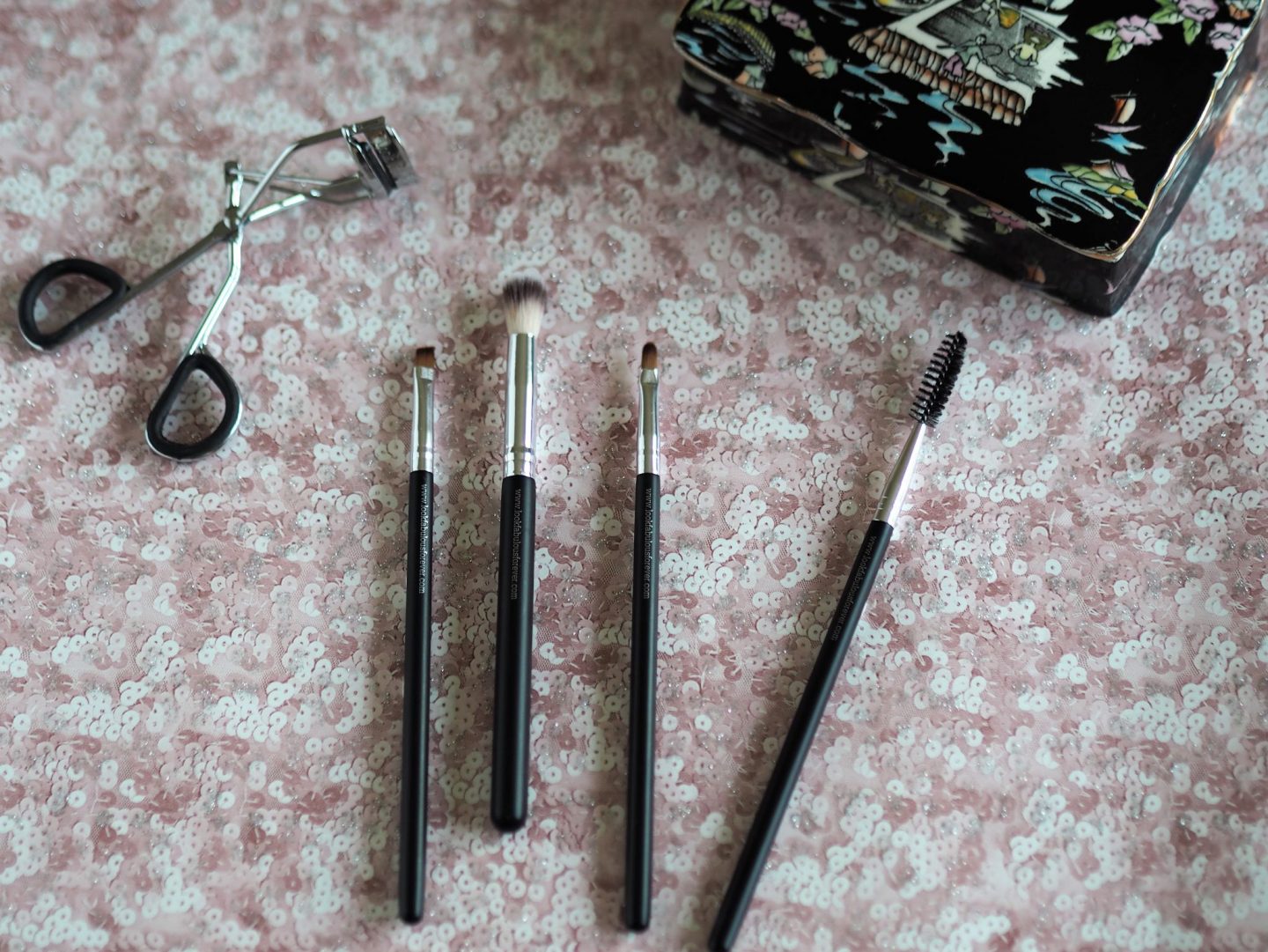 From left to right..
Eyelash Curlers
The eyelash curlers I already had from the brand. I've been using these a while now and find the best I have used. My eyelashes are very sparse and I need all the help I can get in this department! I tend to curl my eyelashes after one coat of mascara, gently lifting the curlers away. I feel I get a better curl this way.
Wedge shadow brush
This is the for applying shadow as eyeliner. This creates a smooth blended line rather than a sharp line with a pencil. I did ask Tricia why the brand doesn't have eye pencils and this is the reason. this little brush does the job for you. It's very precise. I found wetting the brush slightly and applying the eyeshadow as eyeliner easier for more precision, let it dry and then blend to soften the look.
Shadow blending brush
This is perfect for applying powder shadow all over and the perfect size and shape for shading into the eye sockets. I found the size of the brush just right to add the right amount into the socket.
Shadow and Lip brush
I wondered if I would use this for eye makeup but you will see in the video it did actually come in handy for more precise shading.
Eyebrow brush
Don't we all need one of these? I have very unruly eyebrows! I also use a gel to set them into place too.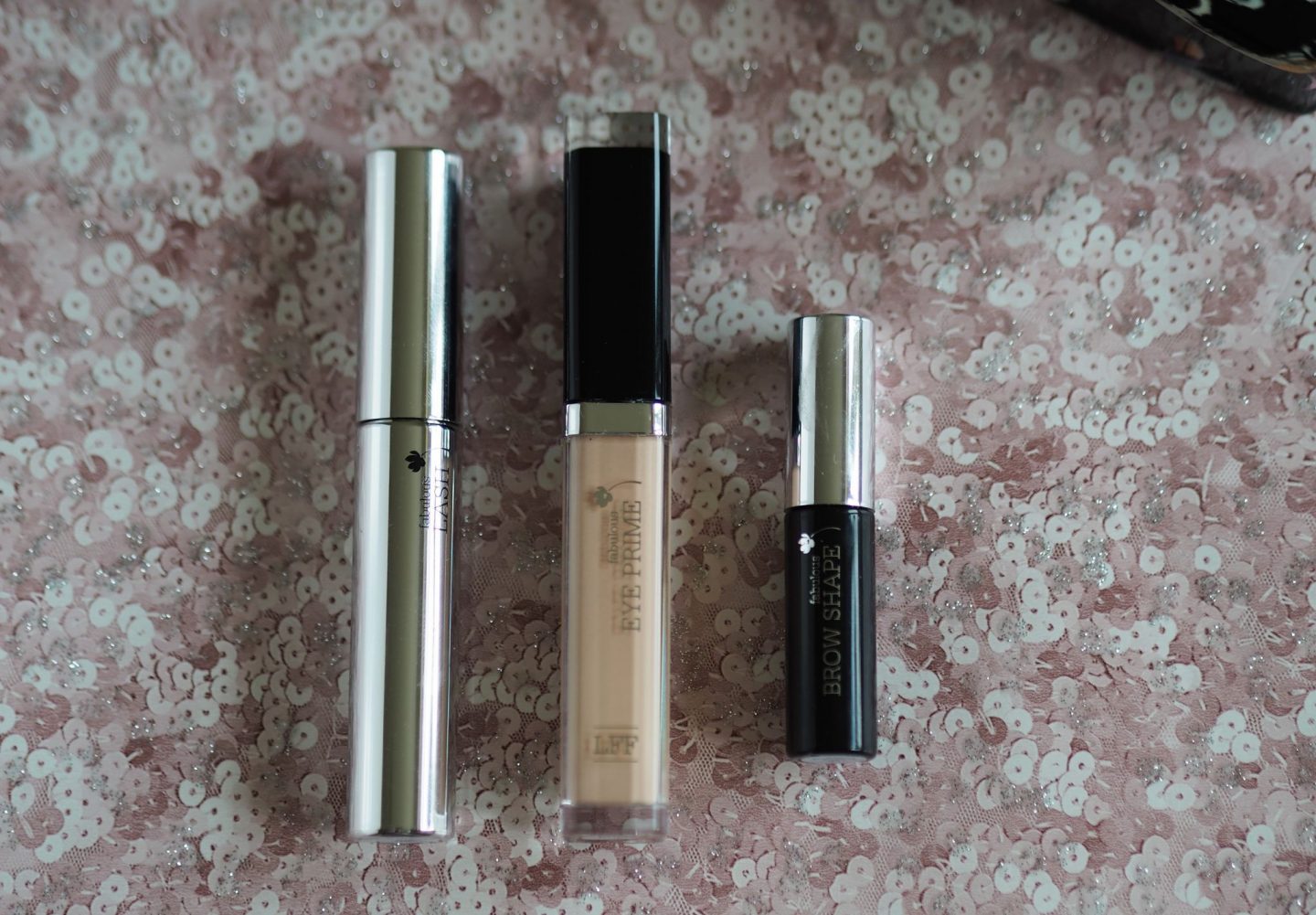 Two new products to try here, the brow shape is fantastic and I totally recommend.
Left to right …
The Mascara
this mascara is filament free and applies a very fine application. Clump-free and designed to give a soft look. I need lots of this to build up the look I desire. I explained this in the very first makeup video I did. You can watch that here. I do prefer a heavier look though. This is available as regular or waterproof for preference.
Fabulous Eye Prime
I'm really impressed with this. I normally apply a light dab of foundation to my eyes before eye makeup but this is so much better. It keeps your eye makeup in place and you don't get any creasing into one migrating line on your eyes. I really like it.
Fabulous Brow Shape
Another new product that gave great results. I've never used a brush to apply my brow shape and this fine little brush gives great precision and when brushed after gives a really good effect. A bit like a daily micro-blading if you like. Perfect even more so for women with sparse brows.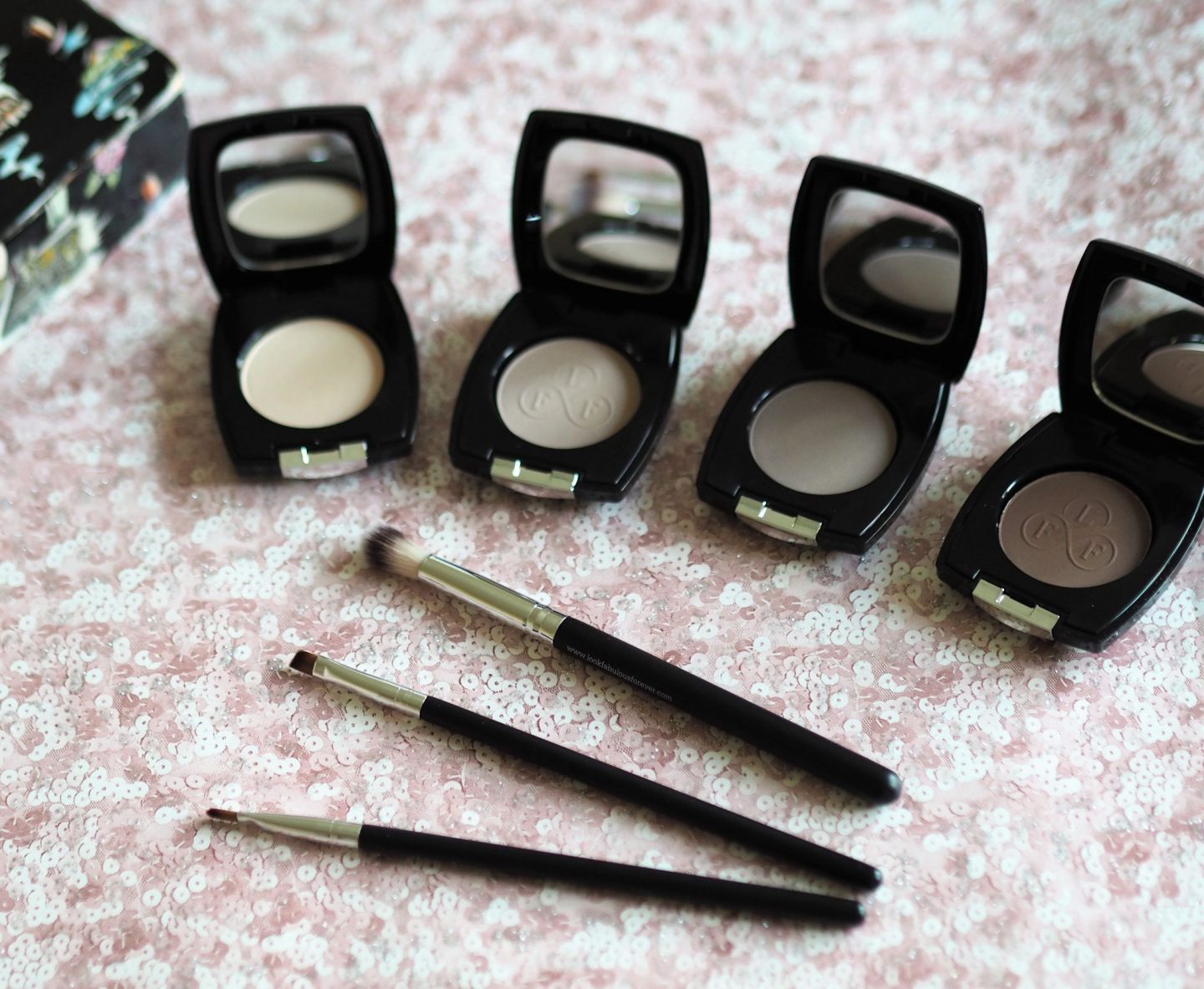 The Eyeshadows
Left to right..
Eyeshade Cream
I always apply a light shade all over my eye and make it a little heavier on the eyelid. I find this gives a great brightening effect and makes the eyes "pop" Light on the eyelid adds definition bringing the lids out more. Try it!
The Look Fabulous Forever Eyeshades are all matt which can be a godsend to mature eyes. The pigment of these shadows is very good too.
Eyeshade Cappuccino
I didn't use this one in the video. I would use this on the eyelid and up to the socket for a deeper evening look.
Eyeshade Taupe
I used this by applying with the shadow blending brush deep into the sockets. It's a perfect shade to just add a little deepness and make those hooded eyes recede a little. You can see how I applied in the video how much of a difference this makes. I always use this mantra "Light to bring out and dark to recede"
Eyeshade Cocoa
This was applied as an eyeliner with the Wedge Shadow Brush. I think I'm converted! The brush applied a fine precise line and blended to give a real soft effect. I think harsh lines on my eyes at this age only accentuate age! I was impressed with how this stayed on too.
I also applied a fine line of this into the eye socket with the Shadow And Lip Brush. Then I blended again with the Blending Brush. The deeper the look you want to achieve just apply more and build up.
So that's how I apply eye makeup to help those hoods disappear!
I hope you will take the time to watch the video and see in action how these products are applied.
Also here's a link to other makeup dilemmas and how to solve them. I hope you find any solutions you may need here.
Do take a look at the Look Fabulous range of makeup. I also swear by the concealer. It gives really good coverage and also I use the Enduring Summer Bronze. Again this is a matt bronzer, so much better for mature skins.
I need your help!
If you like the video then please subscribe! I need to reach a hundred followers to gain my own personal URL I'm at around 53 at the moment so if you could help there I would be very grateful.
Xo Laurie
Subscribe for the latest updates!