Every now and then an email falls into the inbox that completely takes you by surprise. This email was read quite a while back. Let me tell you about how I ended up having a photoshoot at the V&A museum
"I would like to invite you to a photoshoot for a gallery exhibition being held in London later in the year"
My year regarding blogging has been pretty wow so far this year. It's only April and I'm overjoyed at all the opportunities I've had so far. Sometimes I wonder how these people find me!
This particular email provided a lot of excitement. The gallery exhibition will be produced for women over 50 who do different things. Is blogging that different? I feel very humble to have been chosen for this.
"a mission to inspire Women over 50 to realise their dreams."
I can't devour any more information than that I'm afraid! It's all being kept top secret, who the photographer is and where the exhibition will be held but I do know it will be in London and I will let you know when and where of course later. I'm very intrigued to know which other women I will be sharing the exhibition with!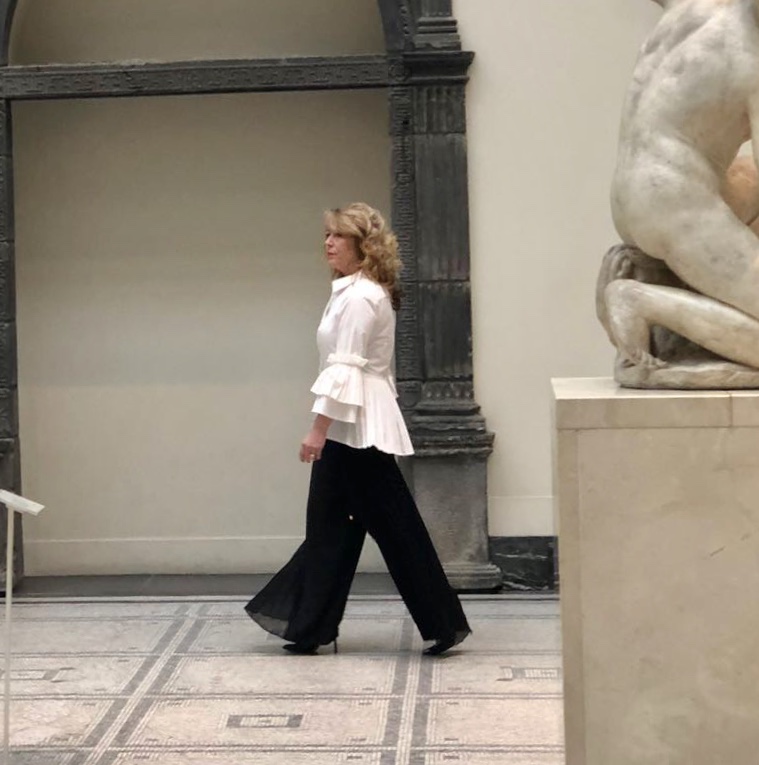 "Realising the dream" – Yes to me I am living my dream. A little late in life I guess but living it I am. I couldn't imagine working on something that has been so rewarding and enjoyable and even staying up extra late plus all the long hours put in is so worth it. Something I created all by myself. I would never have dreamt it would be this good! I could go on and on about all the reasons I like to blog, but that's for another post.
What do you wear to a photo shoot in a museum?
After the location was confirmed I was asked by the photographer what type of outfit I would like to wear. I had to browse online for a few outfits of my choice. Such hard work!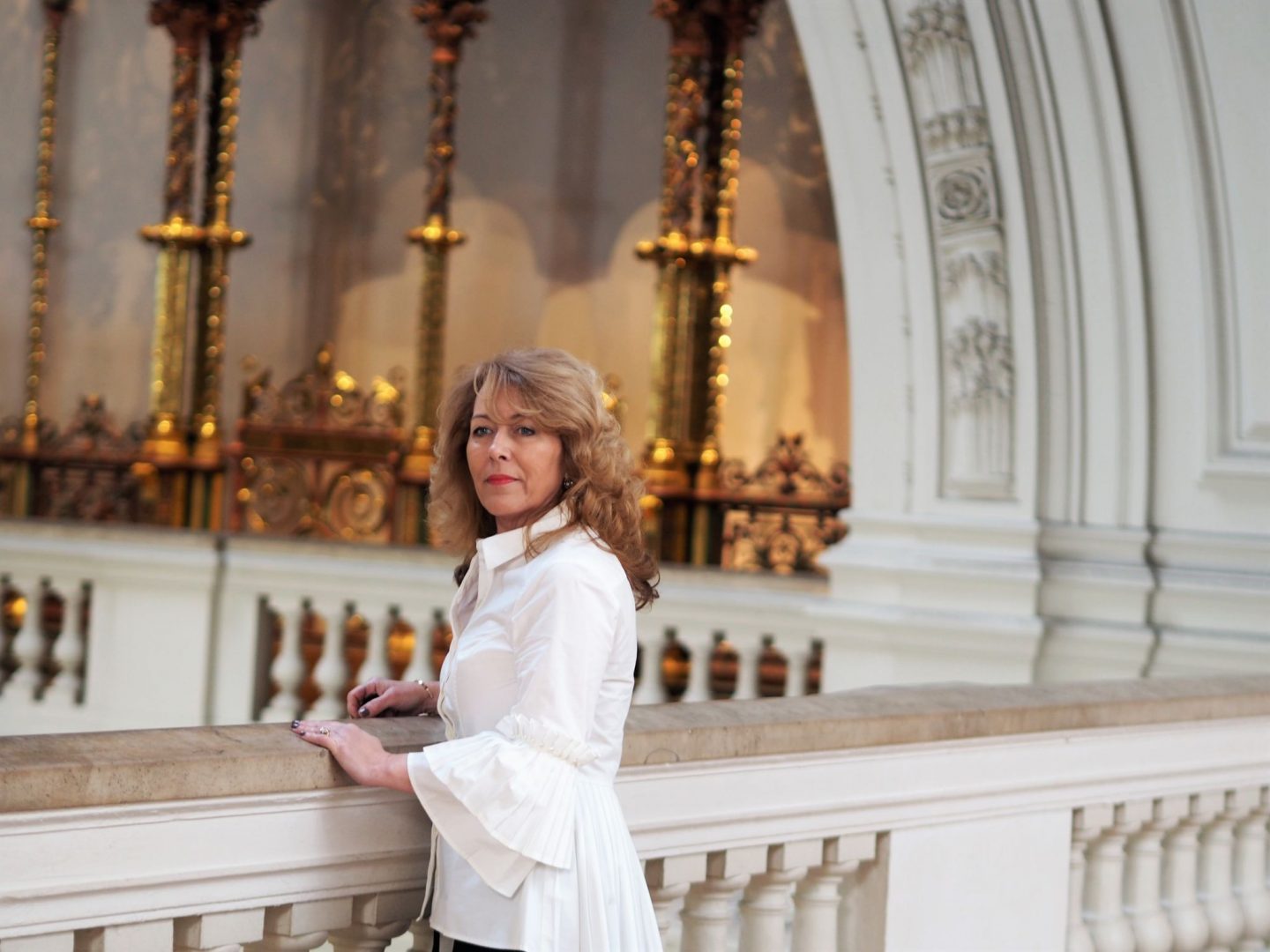 I decided I didn't want a fancy dress, something that's me. True to what sort of outfit I would want to wear to an occasion of sorts plus I wanted a little added drama. This was the V&A museum after all!
During my eight years of living in London and visiting many of the famous locations, the V&A museum hadn't been one of them! How bad is that? I googled images online and was wowed by the beauty and structure of the building. My photos here were taken by my friend that came along with me. We spent the rest of the day touring this majestic place.
After choosing a few different outfits that were ordered for me to decide what to wear for the shoot, I chose this outfit from Coast. The drama coming from the shirt. I fell in love with this Nico Pleated Pearl Shirt online and the detailing of the pleated sleeves and back is just so beautiful. Not expensive either considering all the work that's gone into creating it.I loved the little pearls surrounding the pleated sleeve detail. I've actually purchased the shirt since and look forward to wearing with a pair of jeans.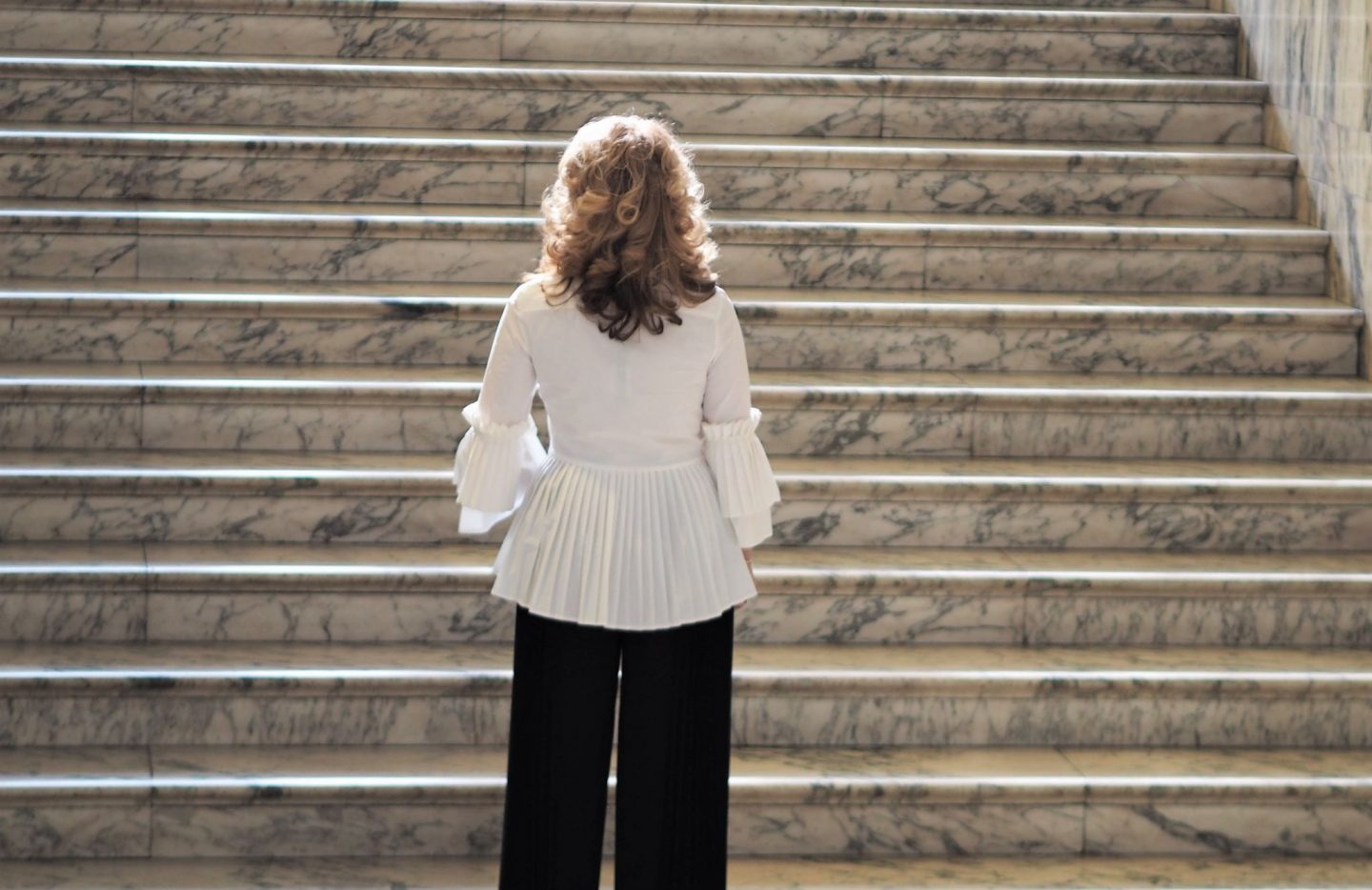 I love the back detail just as much as the front!
The trousers that I chose to pair the shirt with are the Morocco Pleated Trousers. These felt like a dream on and the pleating matched in perfectly with the shirt. They are floaty and pleats an out with movement.
The trousers are on sale now for a mere £39.00 and let me tell you ladies that is a bargain. I think these will fly online at that price. They're really special.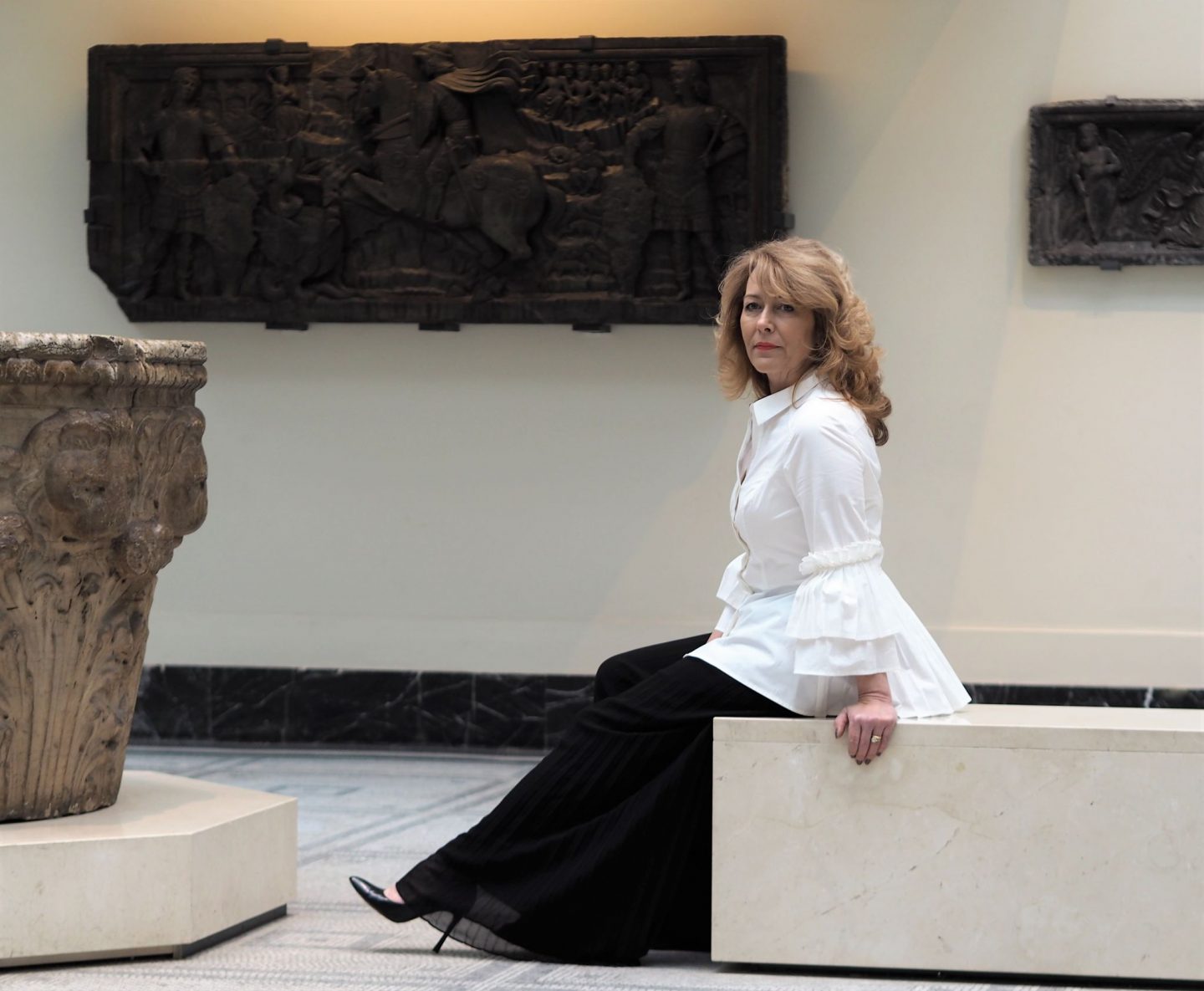 It's not easy being photographed in front of the public in such a busy place!
A bit of a sombre looking photo this one! I wanted to add it in to show how light and floaty the trousers are. It was hard being photographed in front of people in such a busy place! We arrived dead on opening but the museum soon filled with people!
I will leave it there and I look forward to sharing with you about the exhibition and the photos that the photographer has taken. I find it hard to believe that I'm going to be taking part in an exhibition! It snowed heavily that day in London…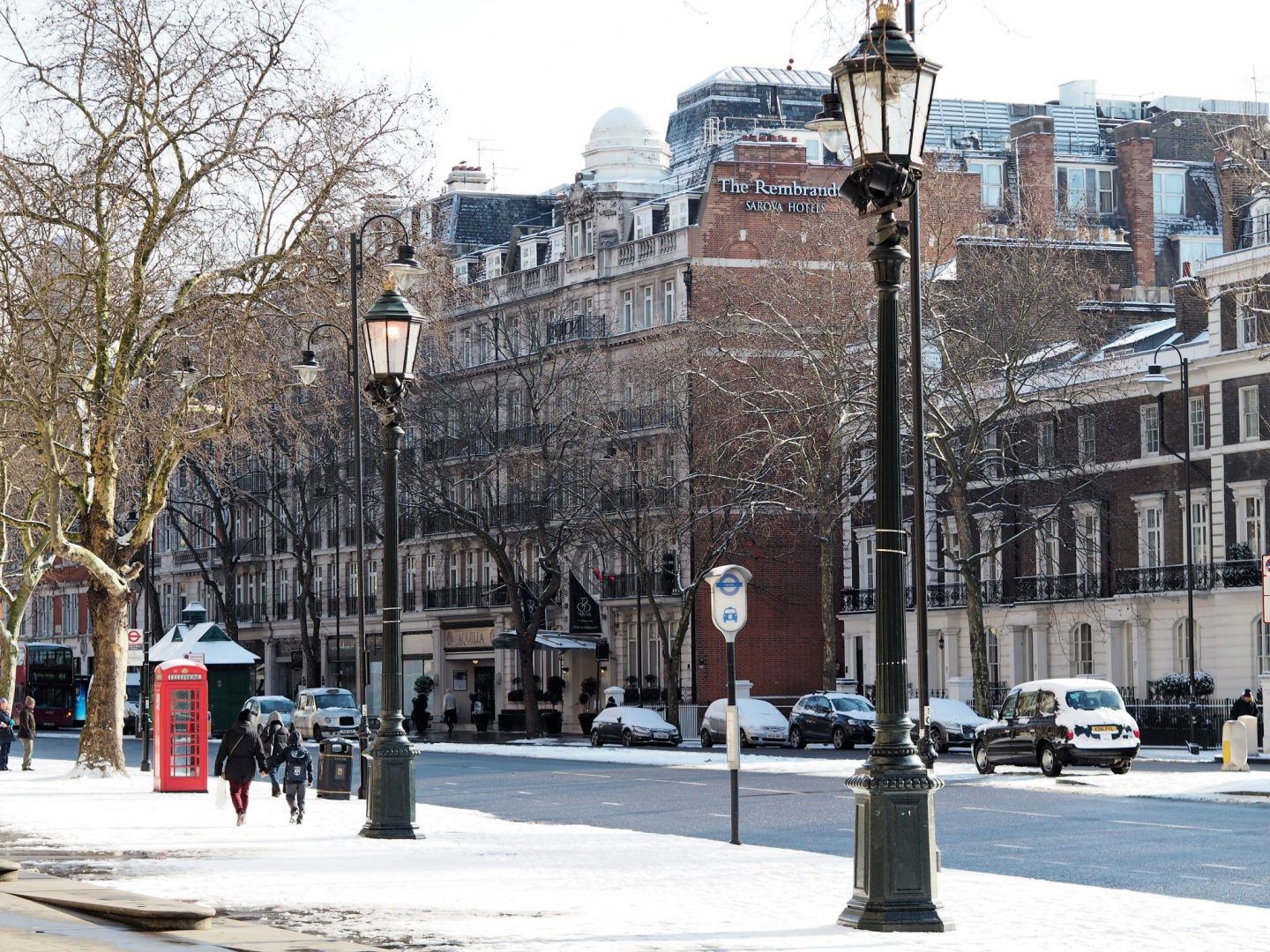 Sun and snow! It made London look so pretty! Hard to walk on though!
The V&A Museum is an amazing place. Have you been there? If not and you're in London I strongly recommend!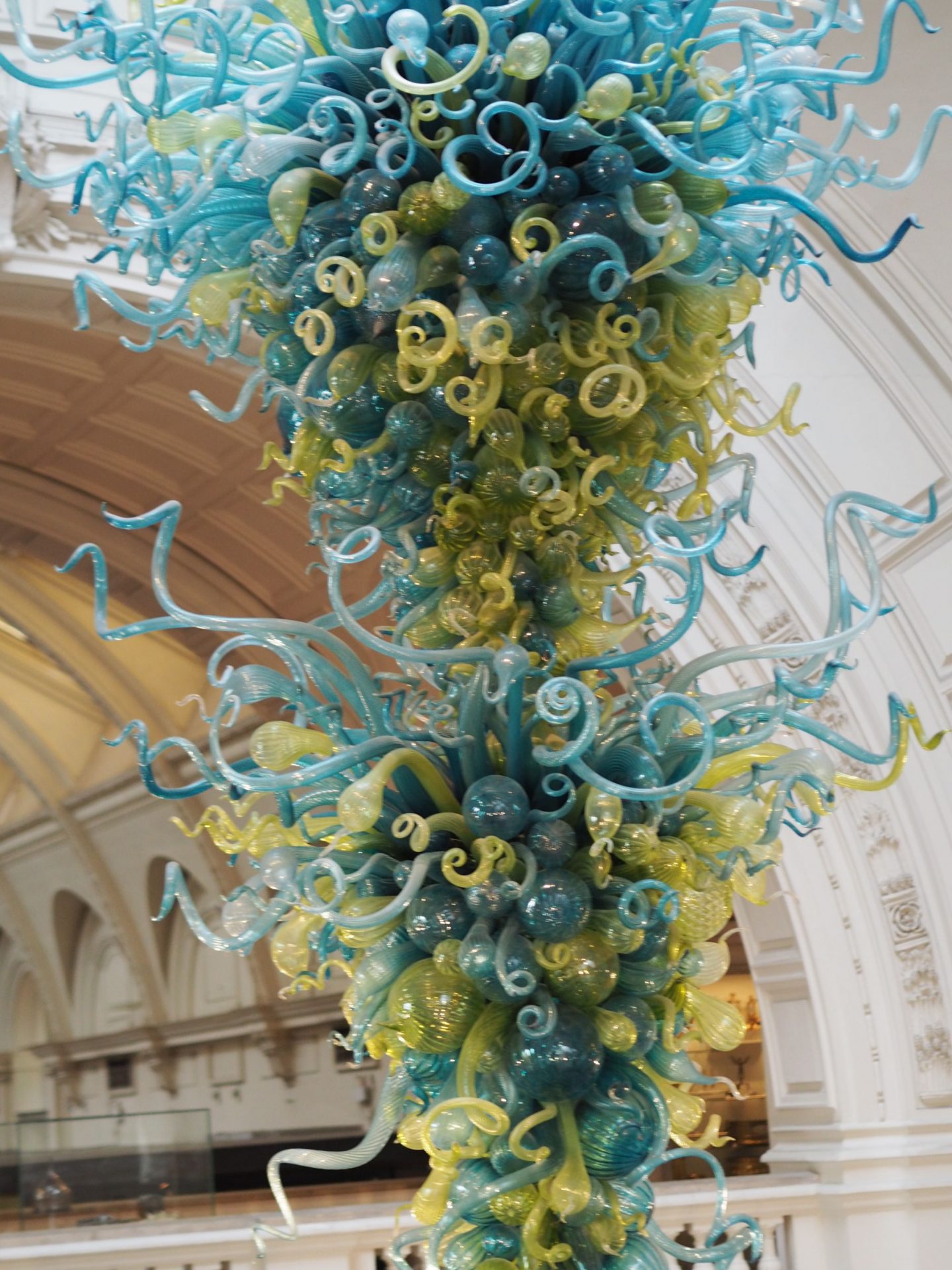 Just look at this ginormous glass chandelier! I couldn't take my eyes off it.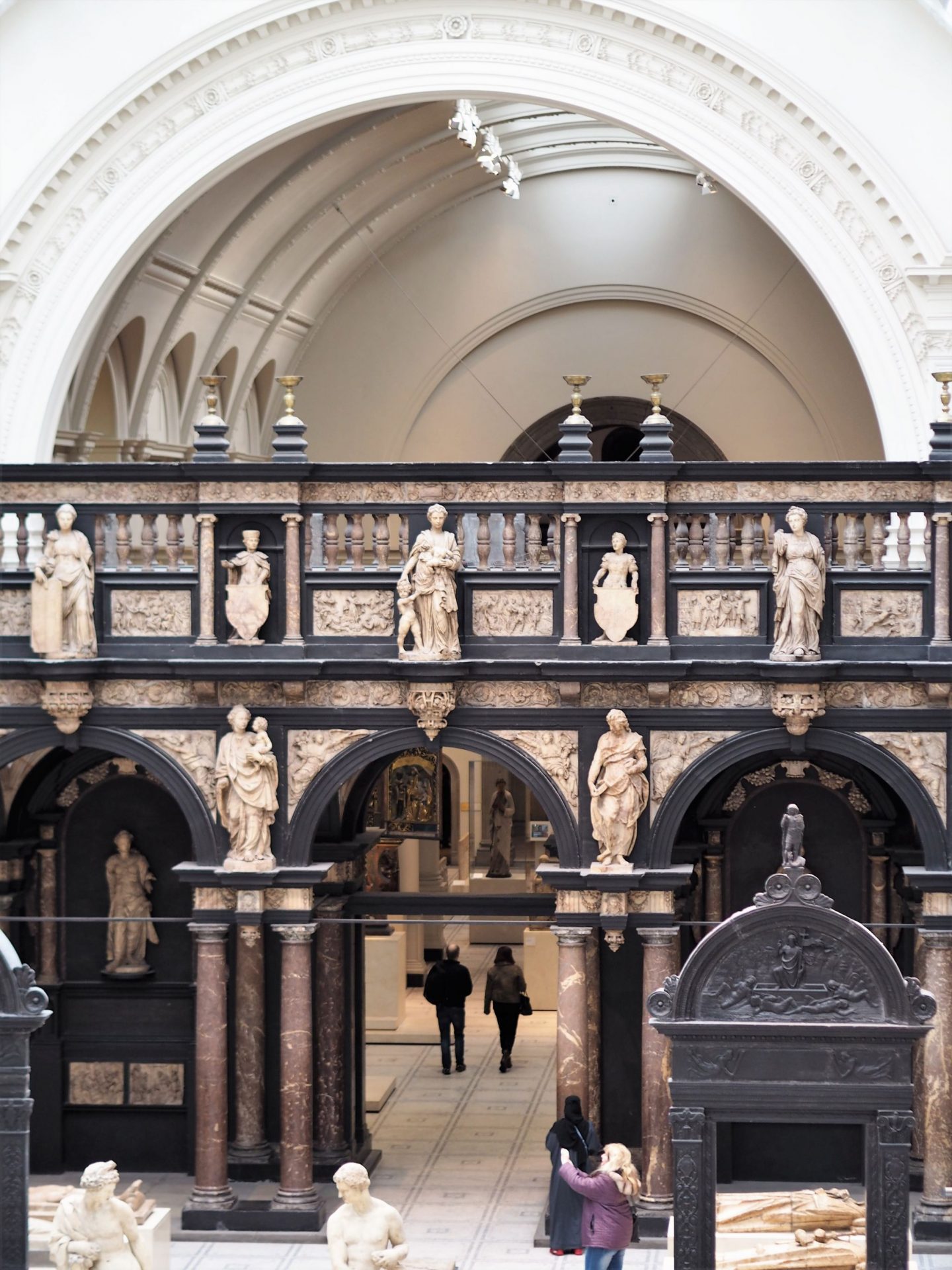 There is grandeur in every room, nook and cranny of the building. So many interesting things to look at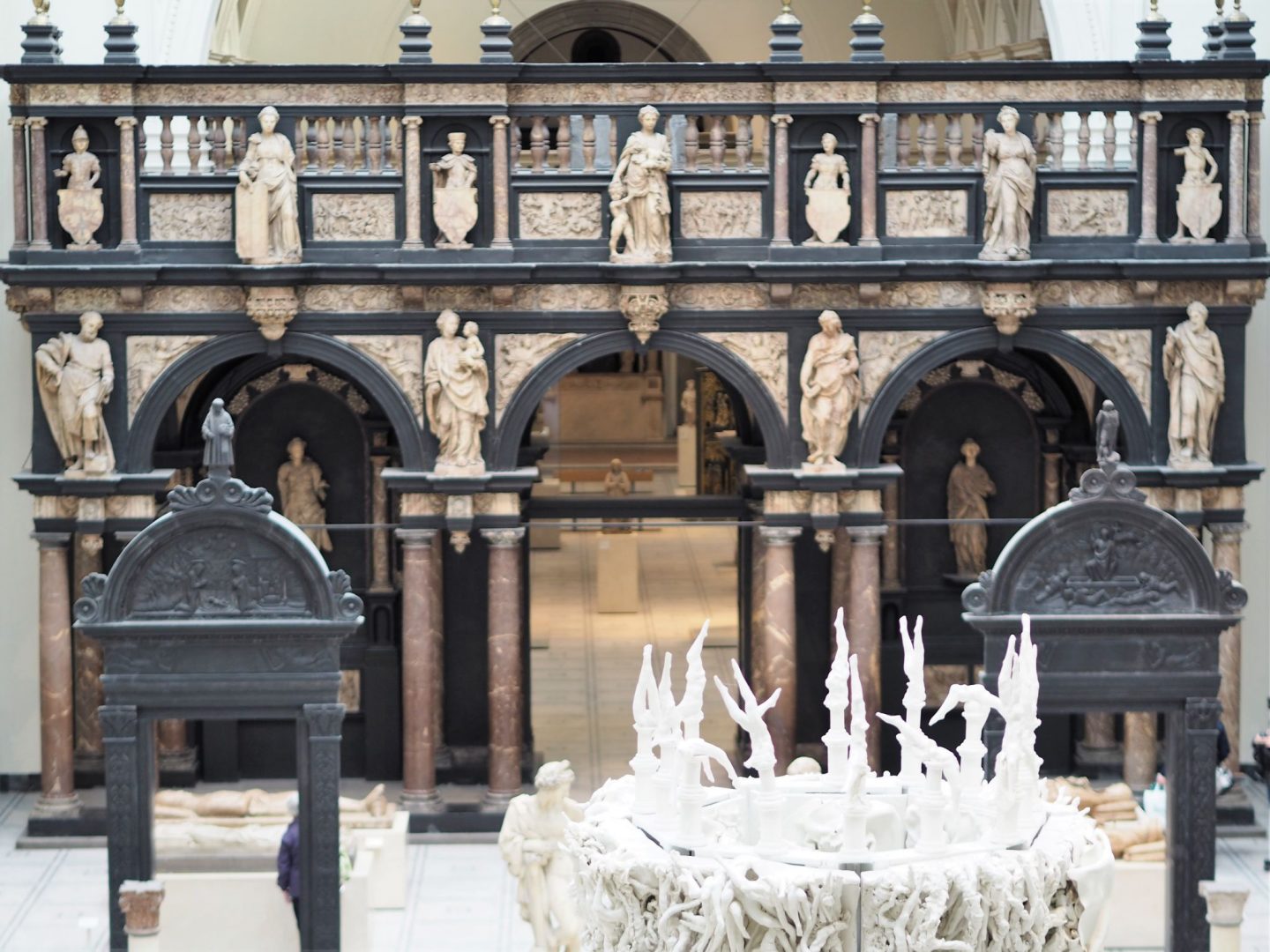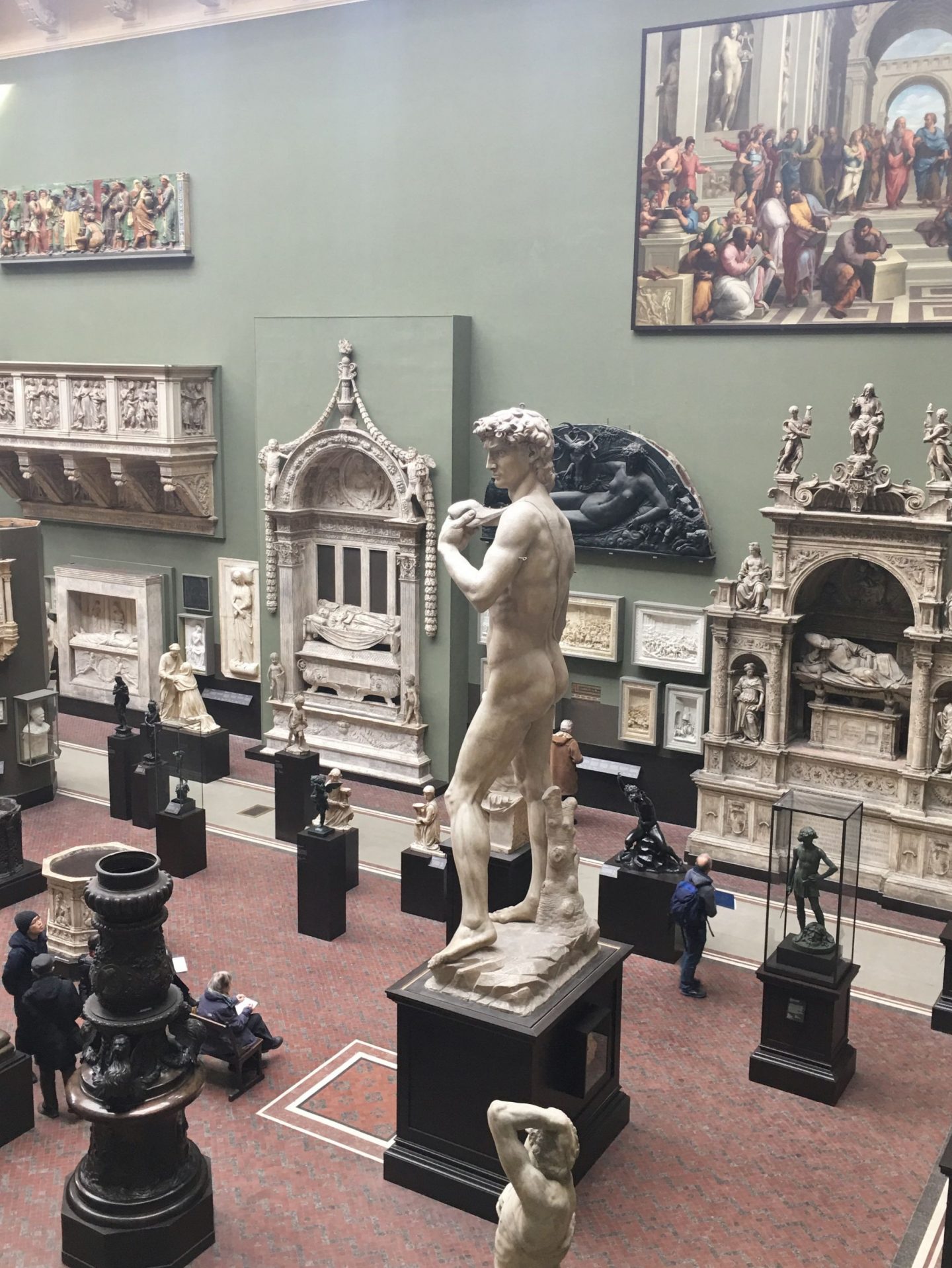 Look how tall the statue is up against the visitors!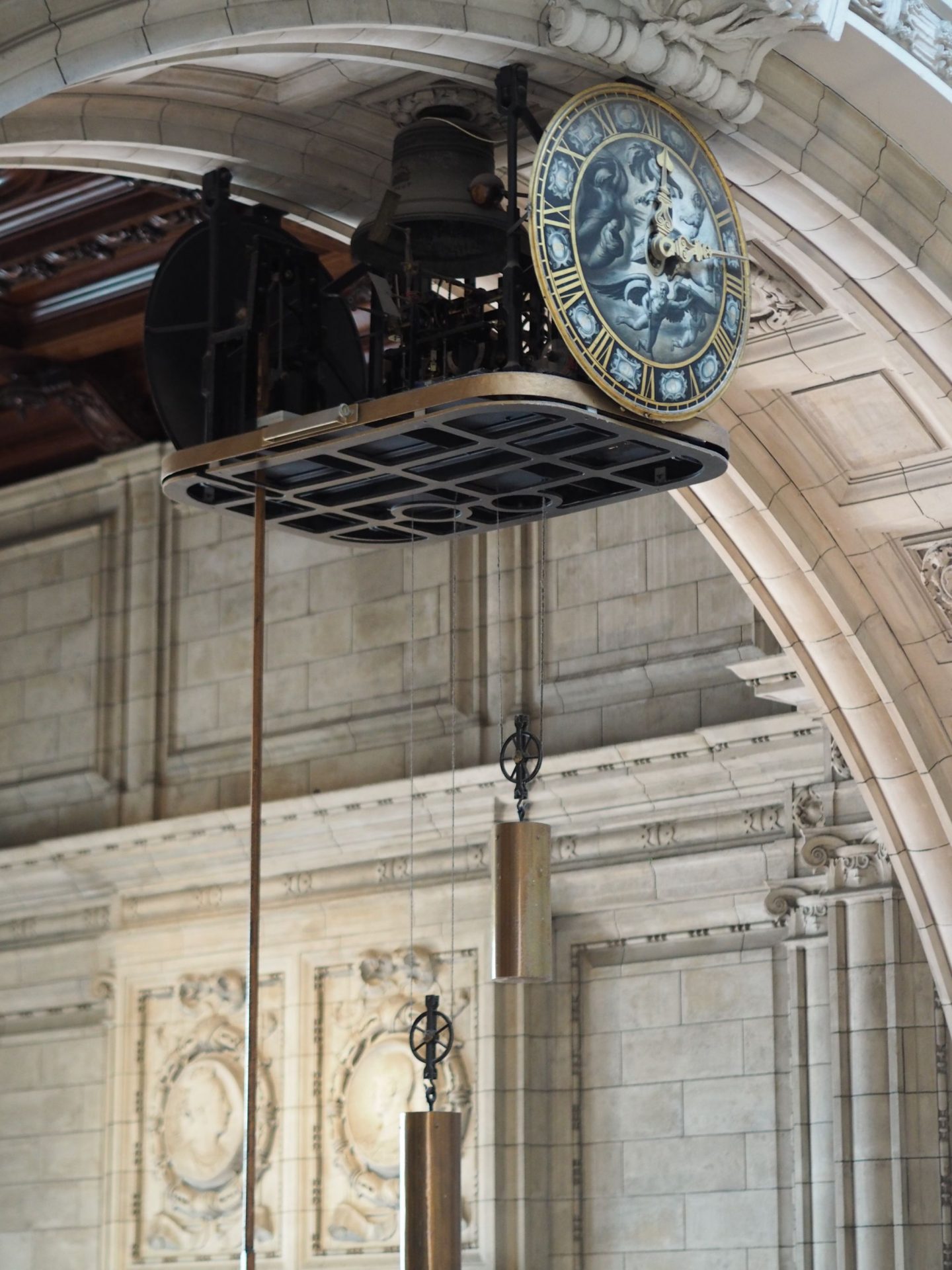 Have you been to visit the V&A museum? If so what's your favourite part? Let me know!
Xo Laurie
Subscribe for the latest updates!