I'm having a huge love affair with blazers at the moment. Perfect for this time of year, and this classic item of clothing will work so hard for you and they just work with everything. I like a good quality blazer and my first port of call for good tailoring at less expense is Mary's Living And Giving.
Mary's Living And Giving founded by Mary Portas for the charity Save The Children is a chain of charity shops that I've enjoyed watching grow. You can find lots of up to date trends here at a fraction of the price that they were originally. Many famous brands plus celebrities donate to the charity.
As my fourth year of blogging approaches, I wanted to share another post about Mary's Living And Giving. We have grown together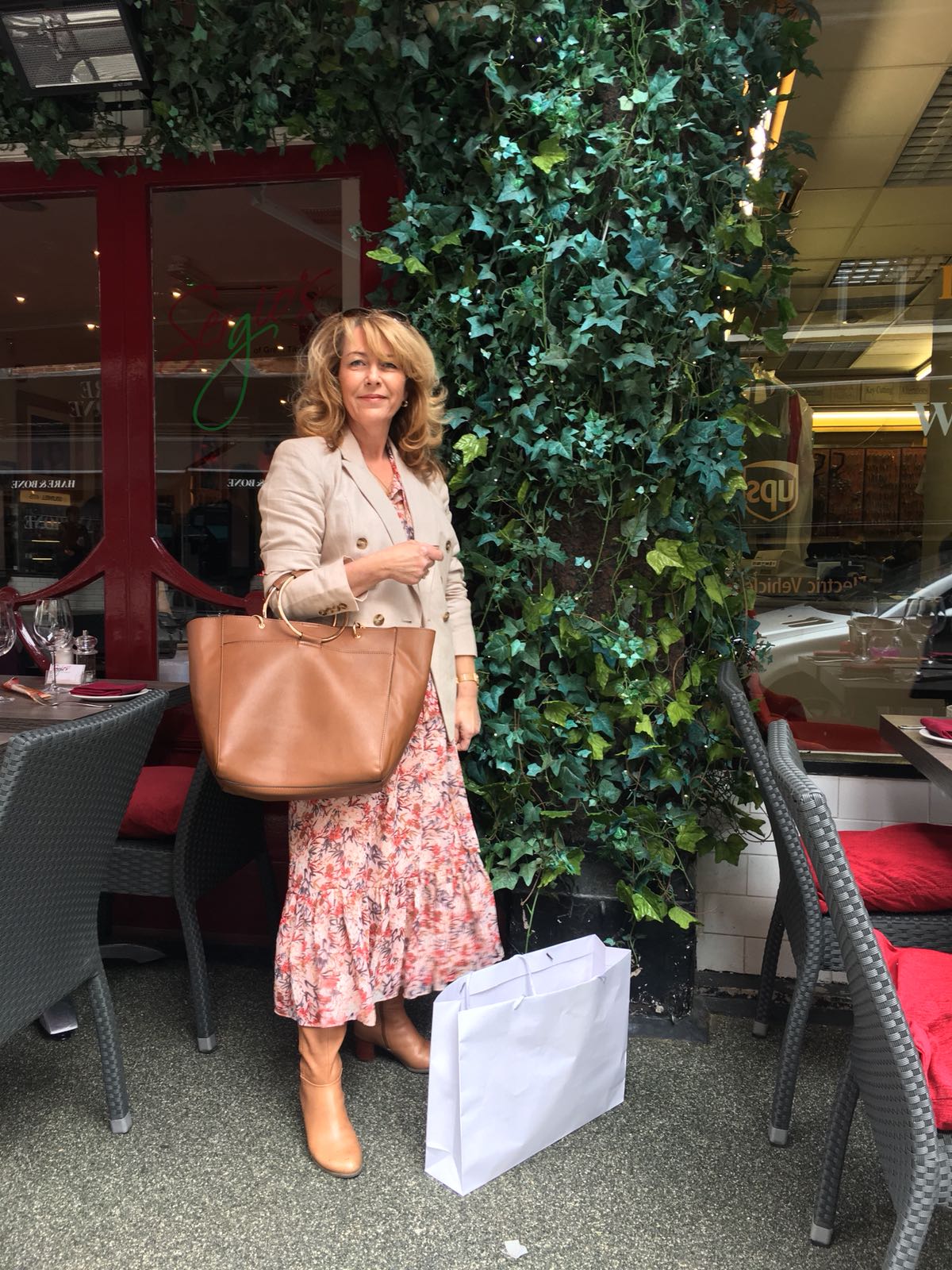 The blazer shown above was purchased from the Mary's living And Giving store. A Michael Kors design that I paid £35.00 for. This is my most worn at the moment, the neutral colour goes with everything. The beauty of shopping at Mary's Living And Giving is that you can pick up high end designer items at a fraction of the cost.
I've been blogging nearly four years now and one of my first posts was about the Mary's Living And Giving stores. It's pretty cringe-worthy looking back, but I couldn't delete it! I like to look back and see how this little blog has changed in the last three years and how much I've learned. You can catch the post here if you like.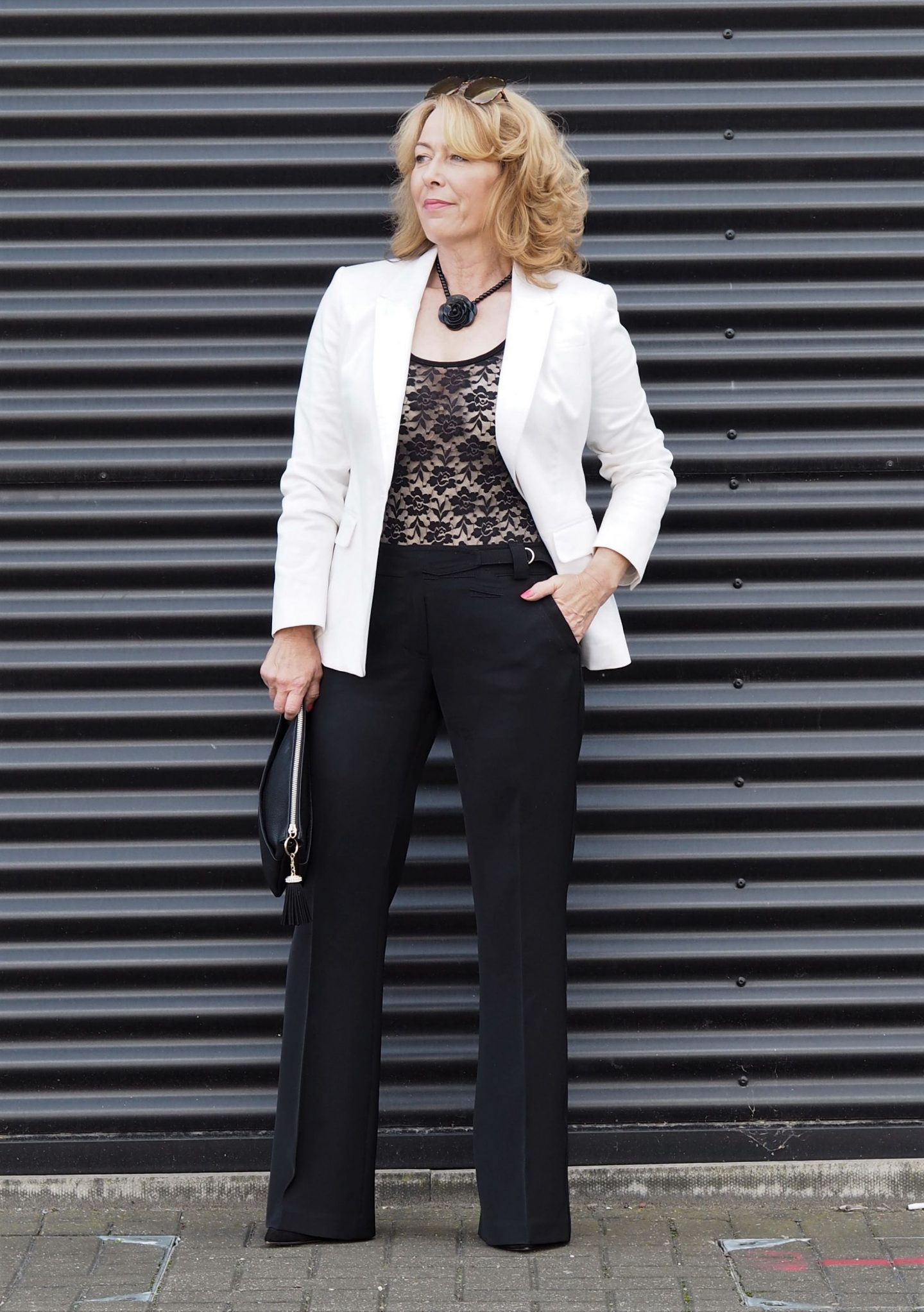 This white one was purchased from Mary's living and giving last year. The brand is Banana Republic. I think I paid £40.00 for this one and it's a great summer jacket to slip over anything when it gets a bit chilly, although the way our UK weather is behaving, I think I will get a lot more wear out of it this year!
This was styled for a 5over50 post last year. I miss collaborating with my friends! Lace was the theme and this is my version. The lace body alone is a little raunchy!
Perfect for styling day or night
I will be taking this one on holiday with me (four days and counting!) It's a perfect day to night jacket and will even work over shorts. That's the beauty of this classic timepiece you can wear a blazer any way you like and it will just work.
The classic Navy Blazer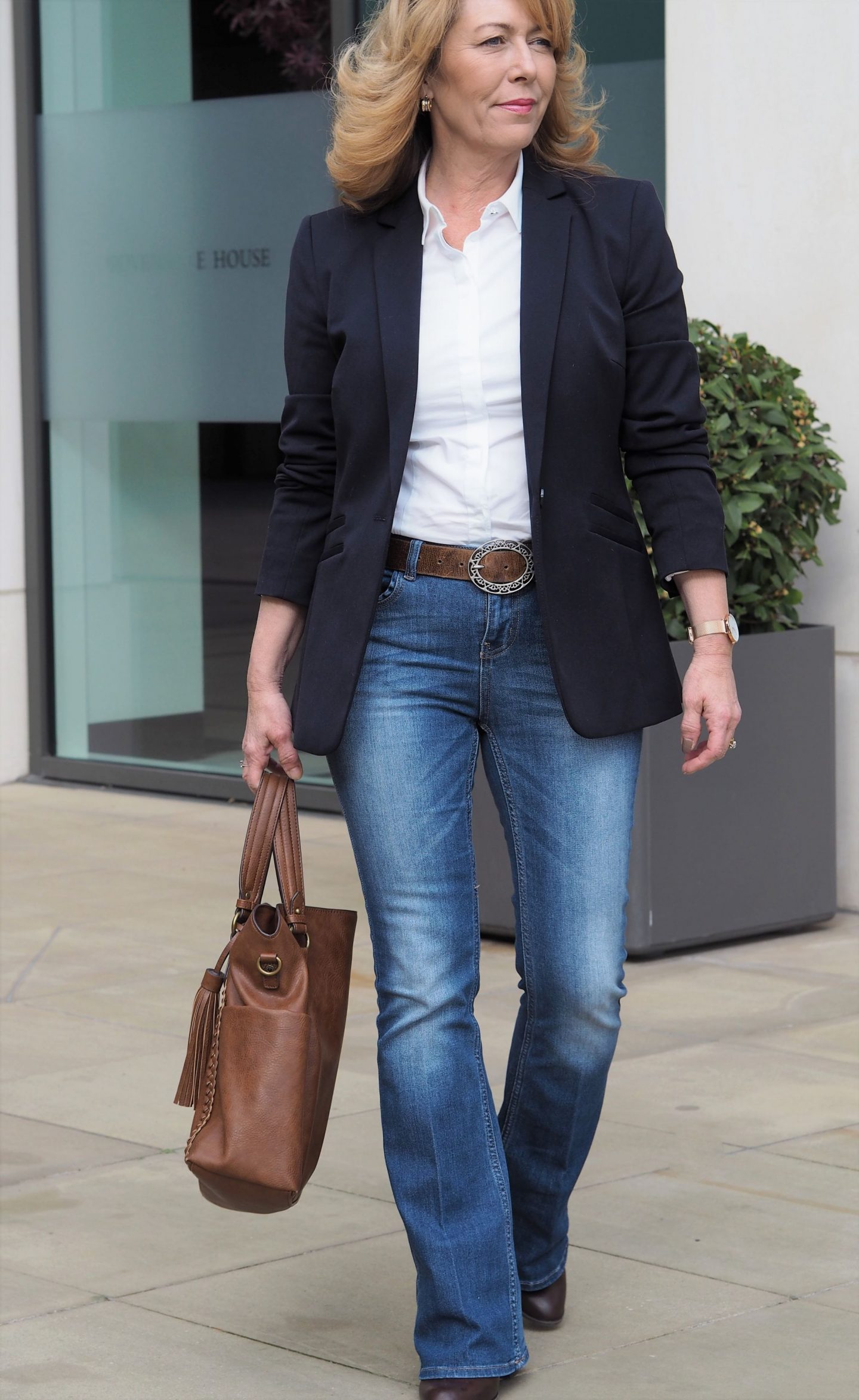 Getting into the later months, this has to be my most worn blazer. Paired with my trusty bootcut jeans it's just such an easy classic style, isn't it?
I purchased this one from Marks And Spencer last year and I've had so much wear out of it. Worth every penny that I paid, it can be worn as a suit with matching Navy trousers or skirt but this is the one I like to pair with my jeans.
The plus side of wearing something with sleeves that are too long is to ruche them up! I can get away with it! and it doesn't look at all out of place.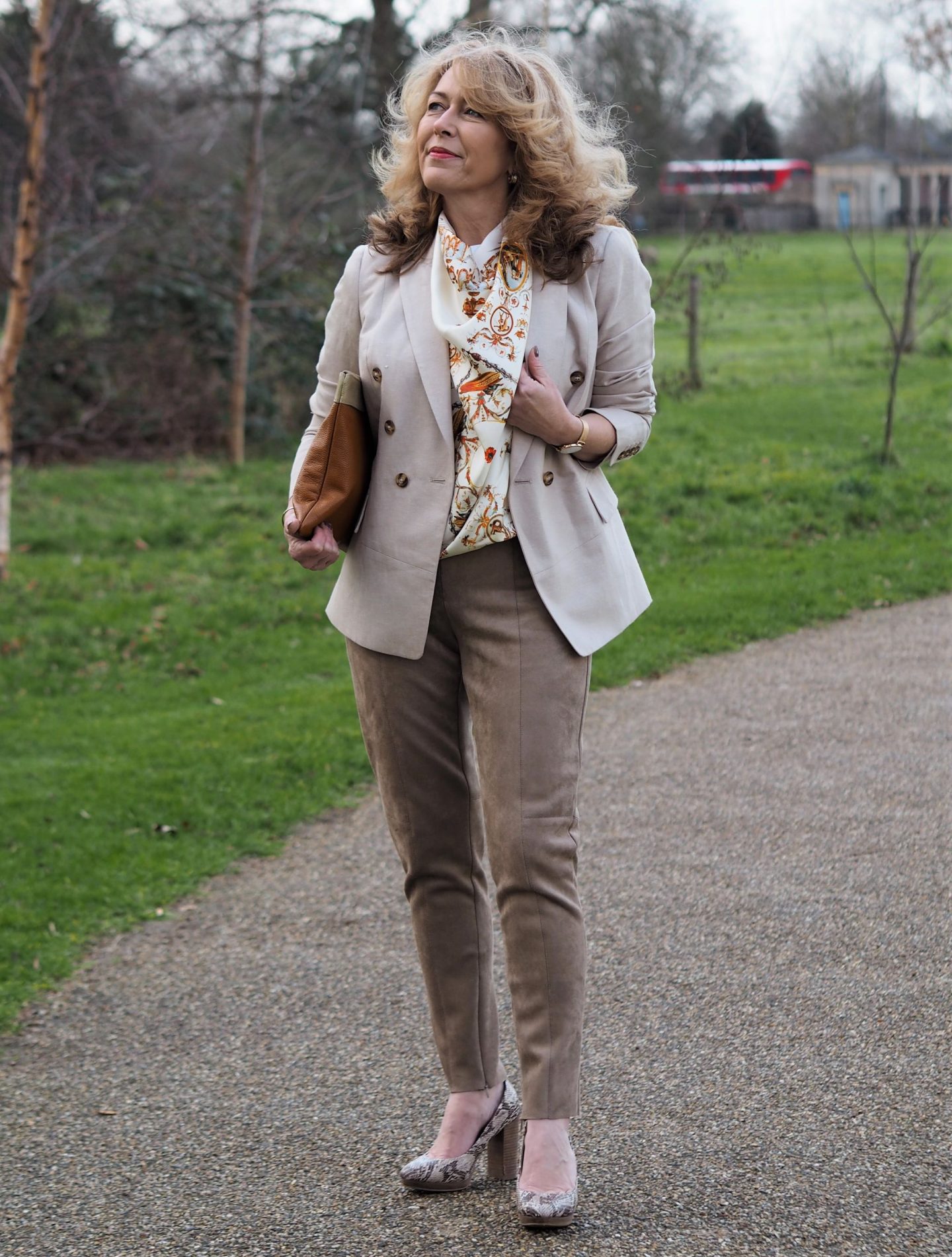 Here's the Michael Kors jacket worn with trousers. They are just so versatile!
Do take a look at the Mary's Living And Giving website. The shops originally started popping up everywhere in London, but they have become so popular they are growing rapidly throughout all the Uk. You can find your nearest one here.
The shops are all different. run by each town's volunteering community and it's not just clothes that are sold. there are accessories and homeware too. A shop to mark on your map if you're ever visiting London and for a great cause too. Save The Children.
Xo Laurie
Subscribe for the latest updates!