By the time you read this, I'm either running around like a headless chicken, in the air on way to Malta or happily chilling by the pool!
It has been one hectic week! I haven't flown for over ten years, I have a terrible fear of flying, so wish me luck! But this holiday is much needed.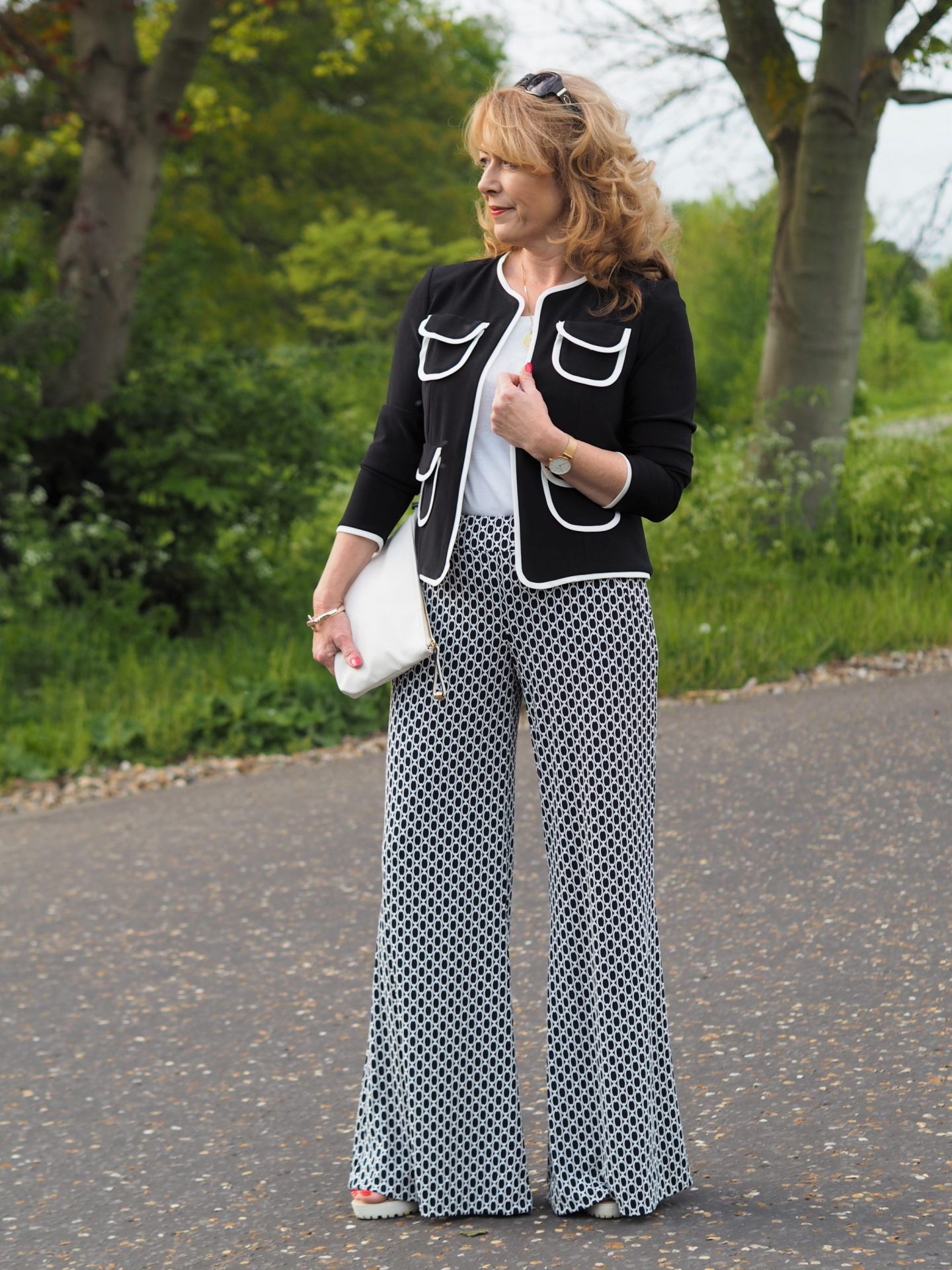 How many of us have had outfits sitting in the wardrobe just waiting for the weather to change to be able to wear?
I've had this outfit for some time now, it's been staring at me each time I've opened the wardrobe door! The decision to wear this on my flight is pure and simple but I just hope it's going to be warm enough for my 4 am time to leave for the airport! At the very worst I can take a wrap with me for extra warmth.
This holiday outfit no.1 is pure and simple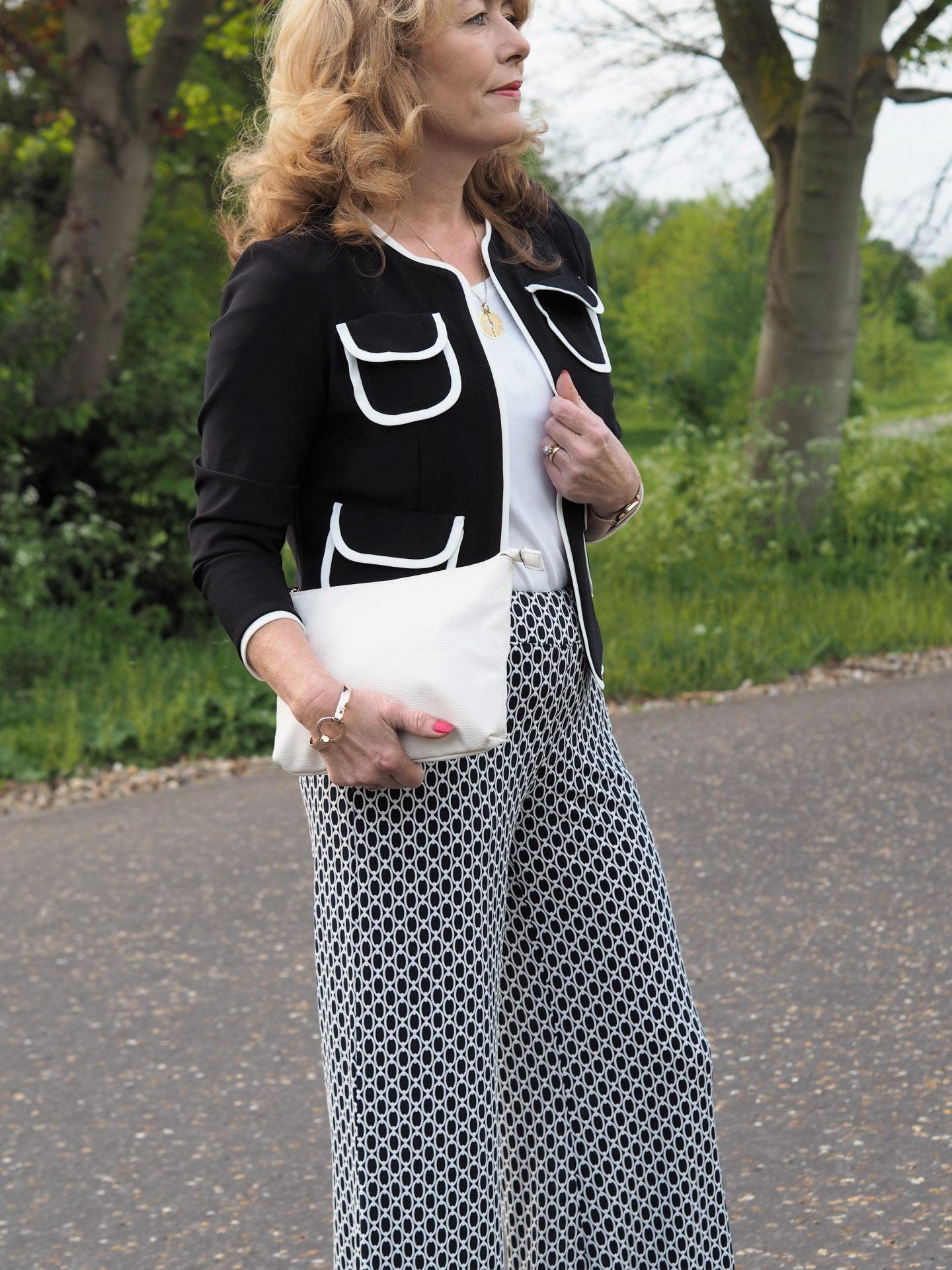 You may remember the first appearance of this label Joseph Ribkoff on the blog. Those perfectly fitting jeans that are the most flattering I've ever tried. Yes, it's a label that's a little pricier than I normally publish but boy you're getting what you paid for.
This outfit feels fantastic on and weather permitting! can be worn so many ways. The jacket will actually work with those Black jeans, White jeans or trousers. A dress underneath will work well, you're going to be seeing a lot of it hopefully.
The trousers actually feel like your wearing your pyjamas! No creasing at all is what's led me to the decision of wearing this on the plane. I intend to try and sleep on the flight so I'm ready to explore as soon as I arrive.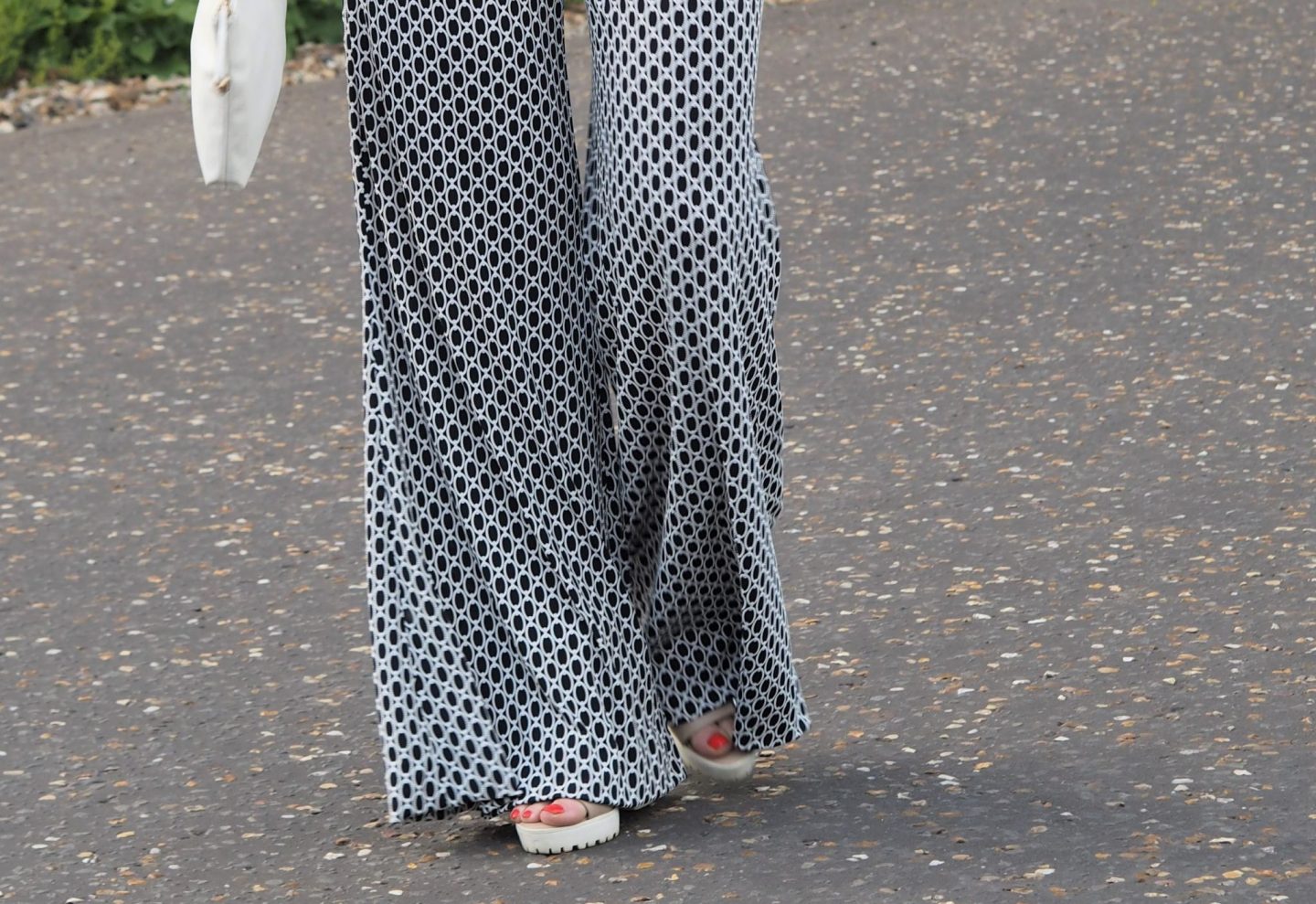 The trousers are super floaty, flared, my favourite style with a grown on waistband, not elasticated but the material is very stretchy composed of Polyester/Elastane. I've had them turned up by about two inches so if any of you ladies are extra tall this will be a fantastic brand for you.
There's something about this brand that makes you feel really good. I don't know if it's the cut or the material used but both the jeans and this two-piece feels special on, and the Josep Ribkoff brand has many gorgeous designs, perfect for a special occasion or wedding.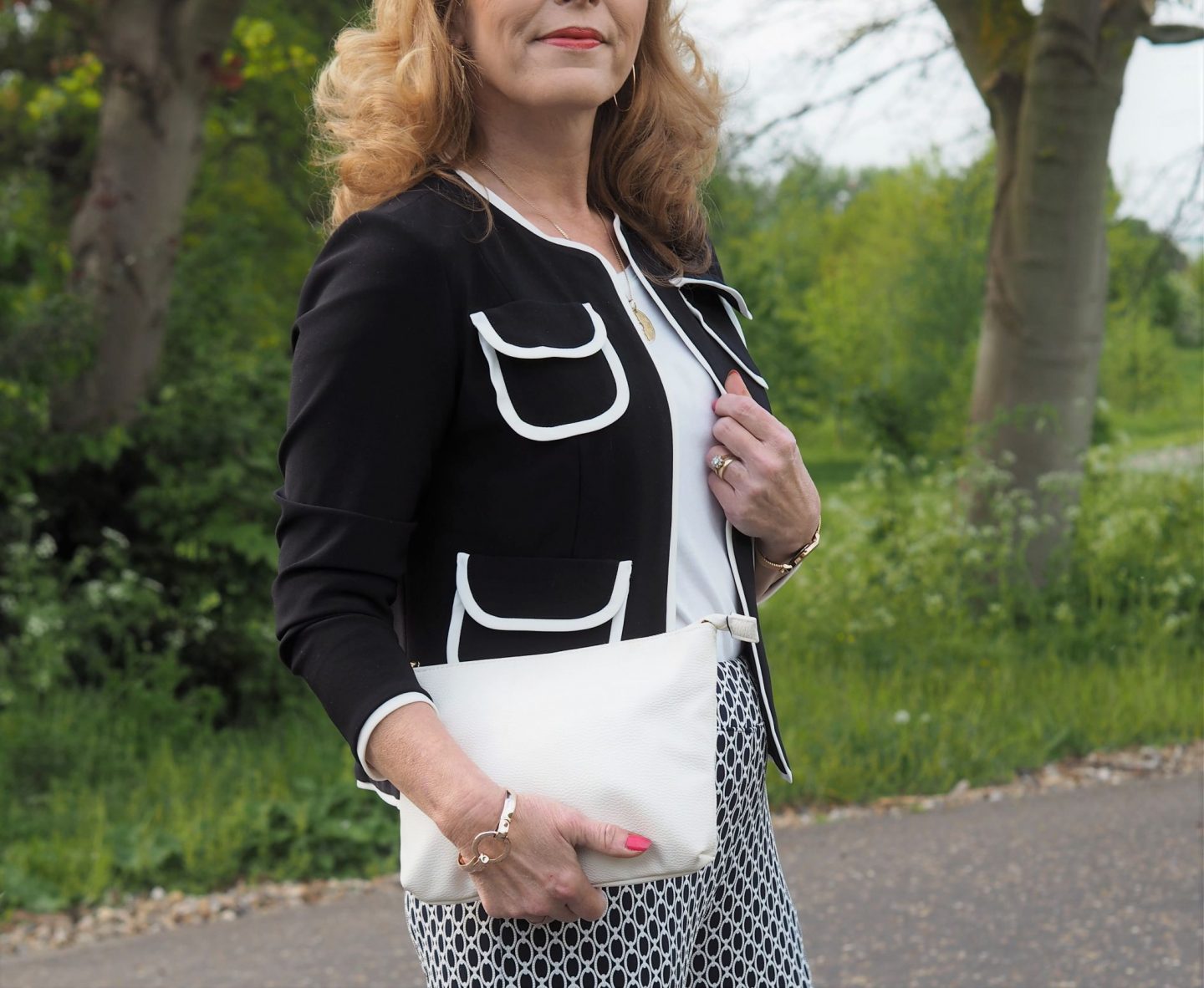 The jacket's classic isn't it? Black, not a colour I normally go for but with the white trim on the pockets and waistline helps detach the colour that normally looks harsh on me. The style reminds me of the Channel classics! It's going to be an absolute workhorse for me, and I look forward to pairing this with loads more in my wardrobe.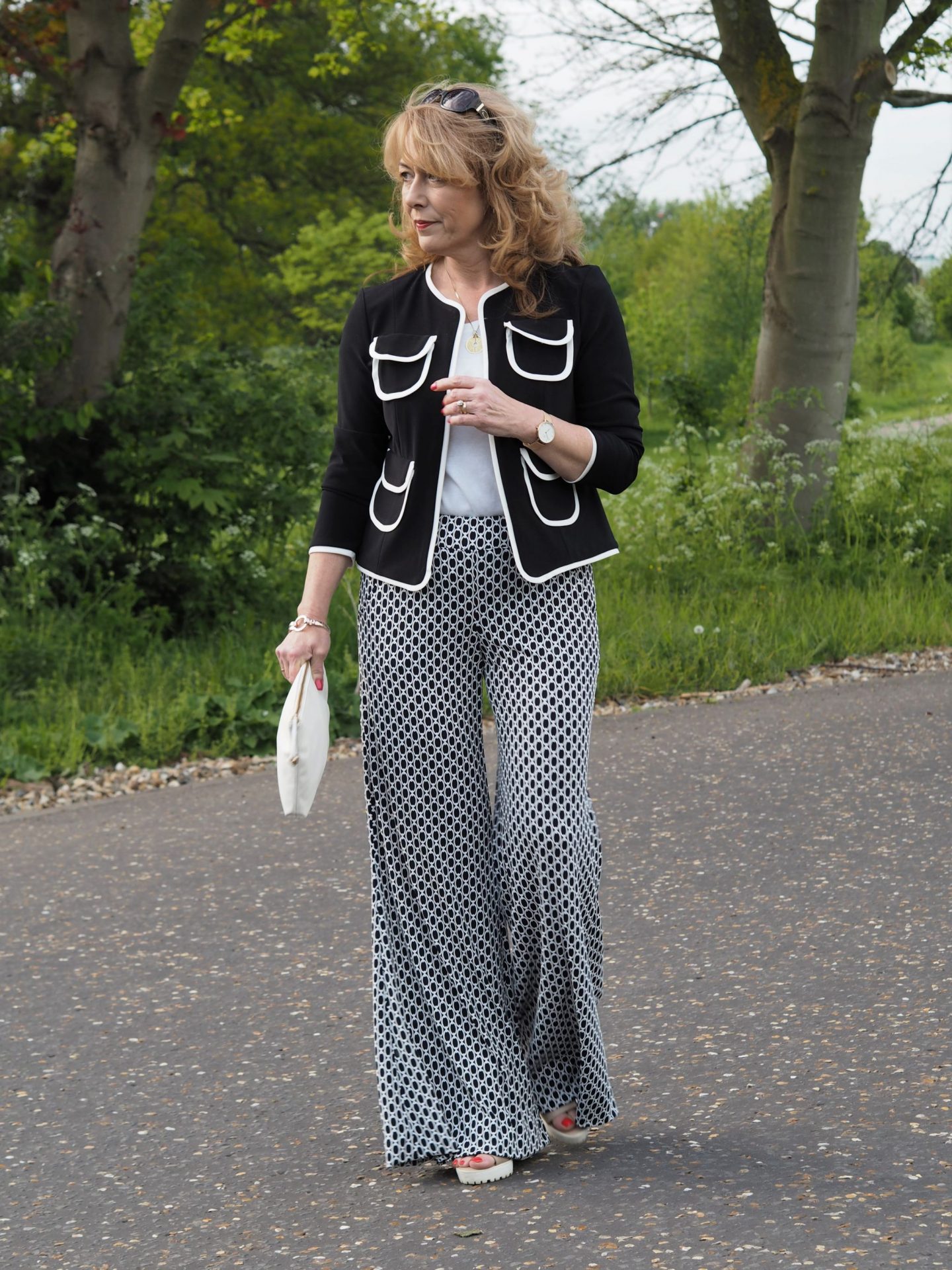 So, what do you think of my first-holiday destination outfit for flying? Imagine me scrunched up in a ball, terrified on that plane! I'm hoping to just sleep. At least my outfit won't crease! But I'm determined to do this! It's time to start viewing different countries that I've wanted to see so many years. The other half isn't taking no for an answer anymore!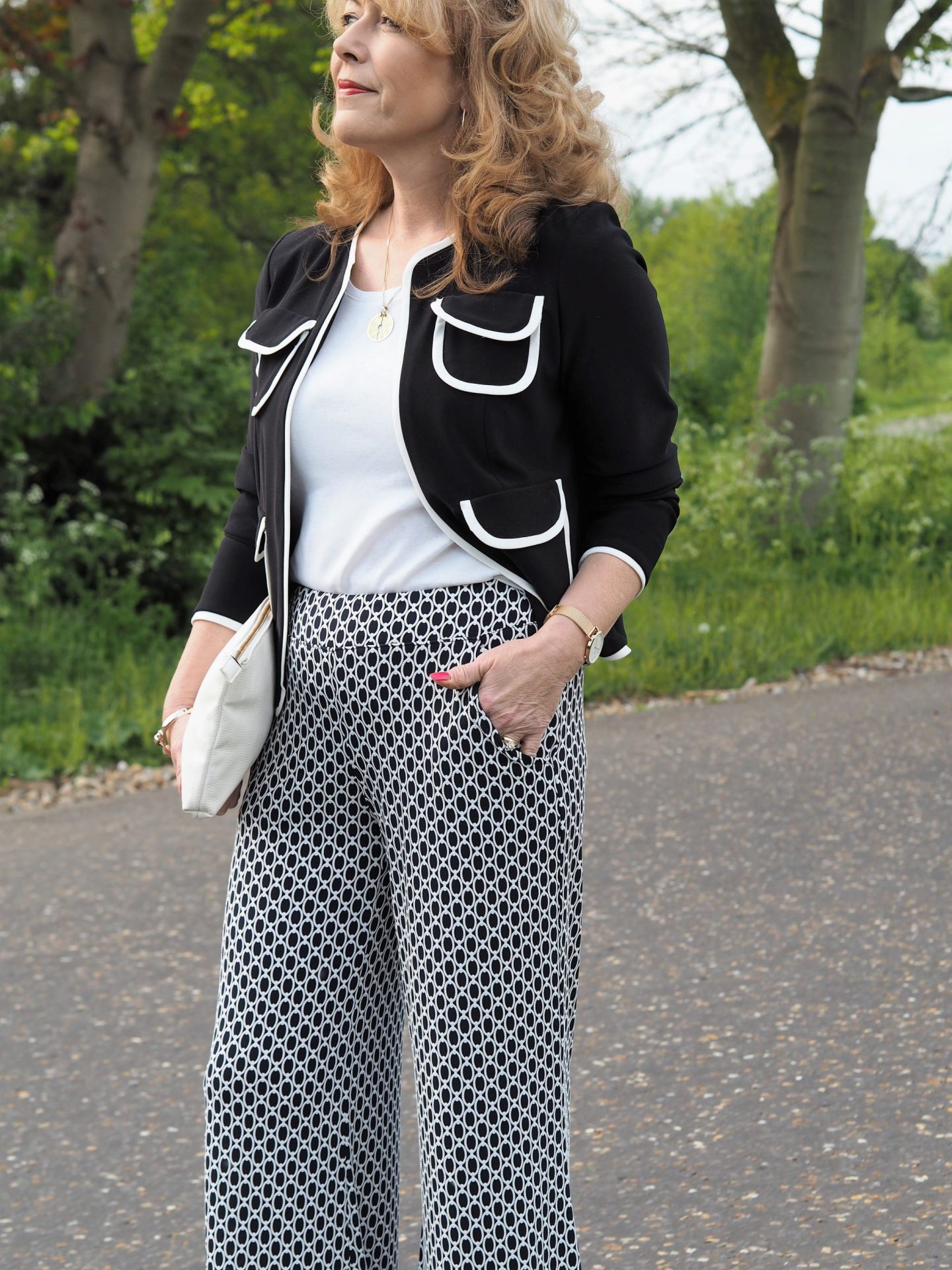 Do take a look at the Joseph Ribkoff brand, there are so many gorgeous outfits, classic style, comfort and perfect fit is my take on the brand. Both of my outfits have been gifted and I totally recommend. It's only stocked in limited locations in the UK but readily available online. I will leave some links below for you.
Xo Laurie
Subscribe for the latest updates!