This holiday has flown by! In a couple of days, I will be heading back from Malta to London. It's been a great holiday so far, a real chill time. I'm sharing here all the items that I would call my essentials that I packed, some a real godsend.
I want to say a huge thank you to all that have messaged to say have a great time. Rest and relax I was told. Well, I've done plenty of that! Honest!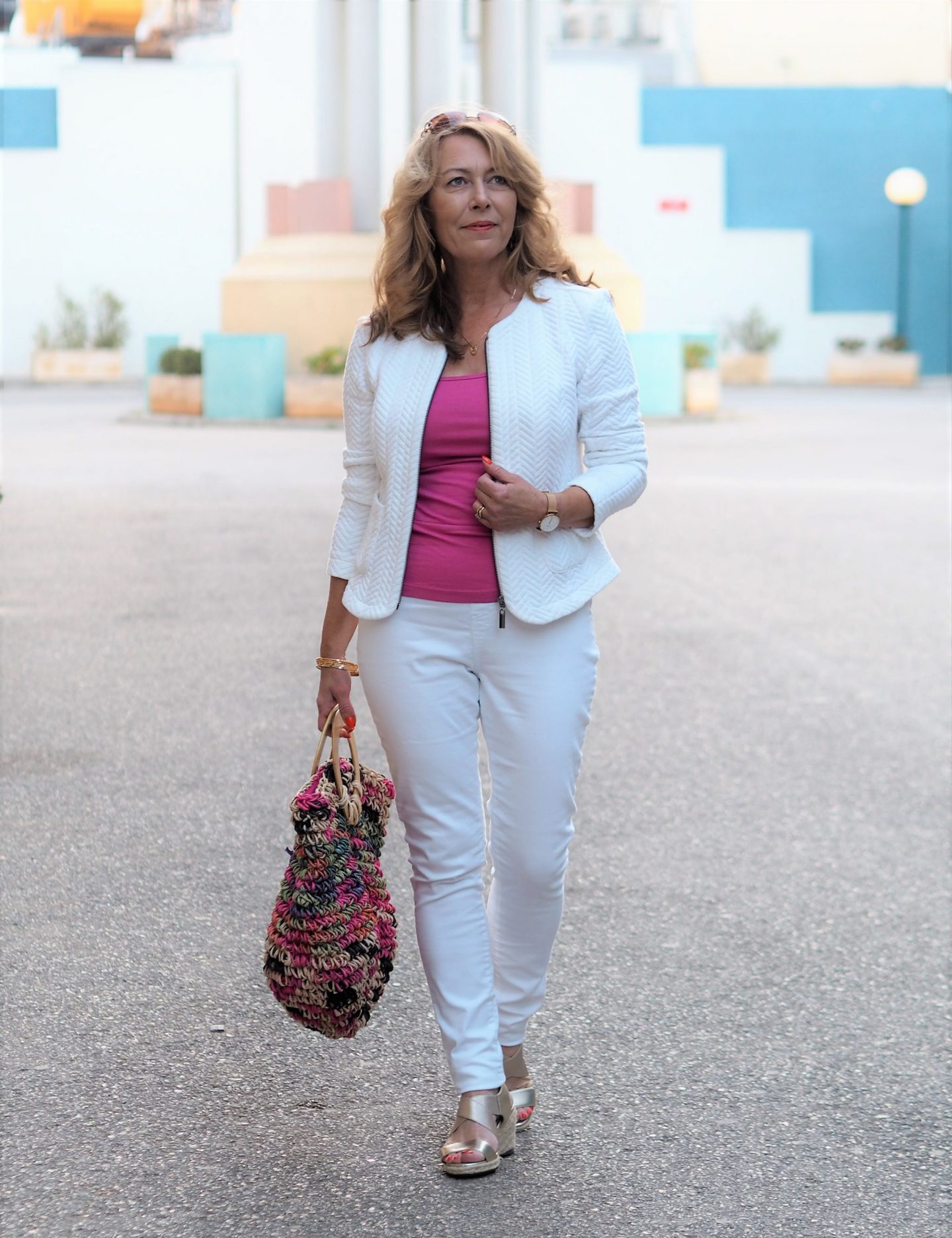 First up is this Cream (I'm sure it's White!?) quilted jacket from M&S It was warm but cloudy the first couple of days and this was perfect to wear in the evenings. Even when it was screwed up in my bag and I popped it out to warm up, not a crease in site, plus it went with everything I packed.
lightweight yet cosy, this textured bomber jacket turned out to be a perfect little winner. It's also available in Black or Navy.
Holiday beauty essentials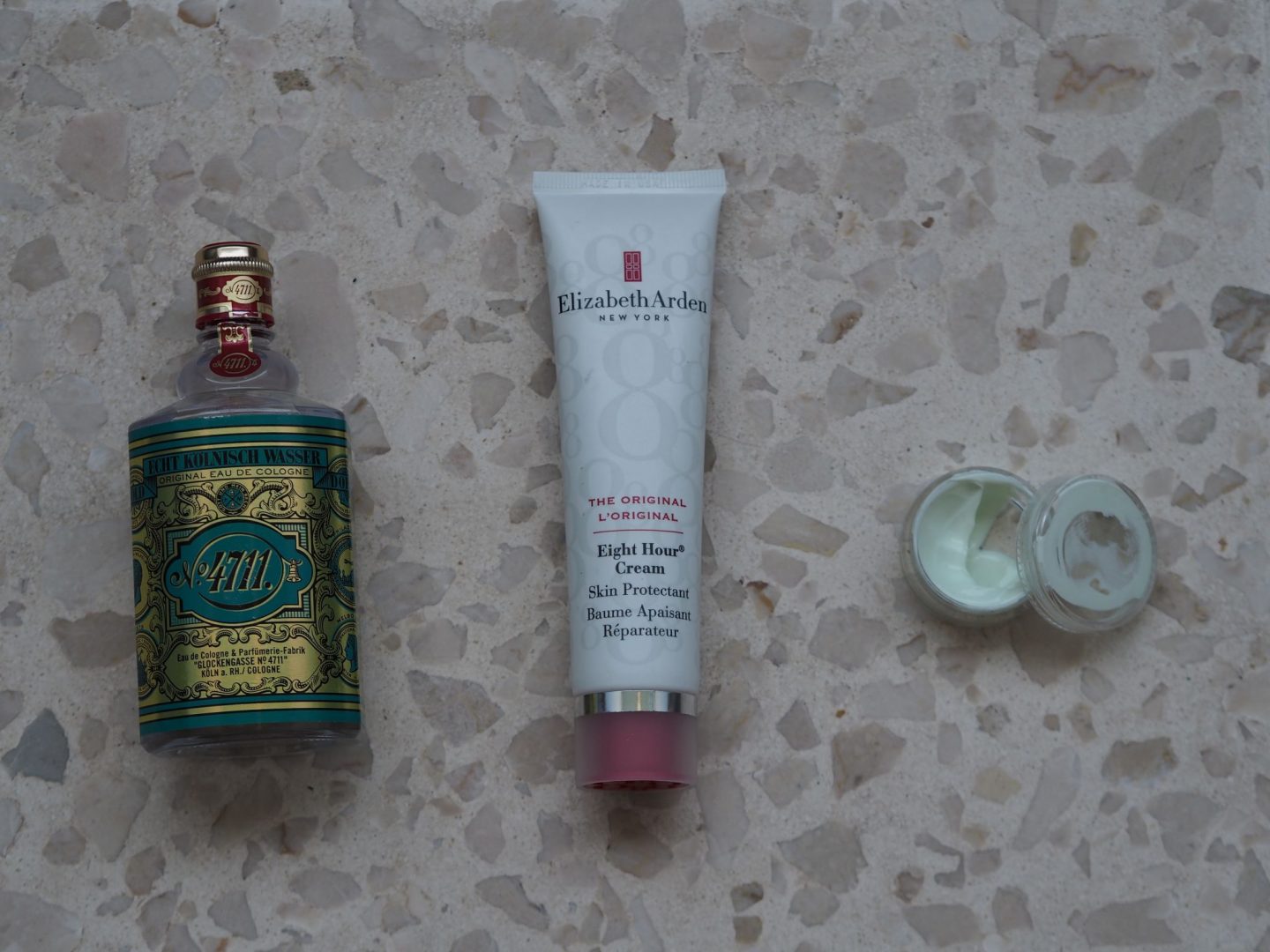 Left to right, first up is my new "can't get enough scent" 4711 cologne. You may have listened to me talk about this on my Blogger Mail film I love the fresh smell and because it's so citrus I'm sure it's kept the nats at bay! I normally suffer from nat bites terribly but they've been visiting the other half instead!
Middle – My, I can't live without Elizabeth Arden Eight Hour Cream Great for the lips, I did actually buy my new tube before I flew at the duty-free. I also used this on the other halves burnt shoulders yesterday because it's also good for sunburn too. I use this morning and night and never have dry lips. I'm sure it's kept the lip lines at bay too.
Right – The little pot is containing Estee Lauder DayWear I bought two of these little pots with me and I've just started on the second one. This is my favourite all-time hydrating cream! The SPF is a big help, and you may have seen on my stories the little bit of forehead that I missed? Ouch! It just goes to show how a cream and foundation with SPF really works! I love the fresh feel of this too, smelling of Cucumber.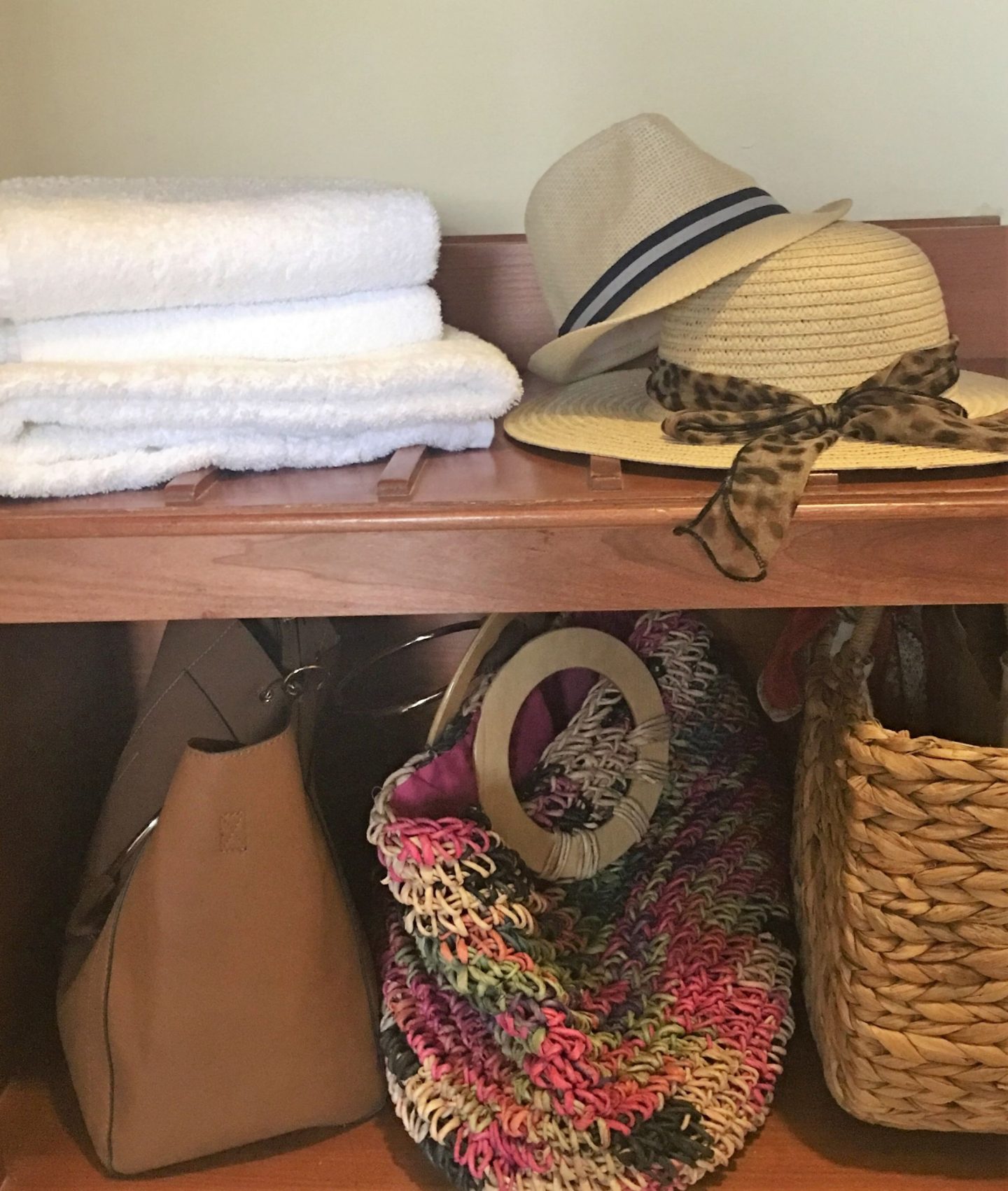 Holiday bags
All three bags are large. The left is a tote. I flew out with this one. Luckily I was able to have a bag and hand luggage flying with British Airways so I took advantage of that. I've been laughing at myself, all the people turning up on holiday with their little suitcases, not me! I reckon the hotel reception are wondering if I'm ever going to leave! mine is huge!
The bag in the centre has been my favourite by far. This floppy crochet bag fits so much in, my cameras, my tripod plus all that I've needed for a day out. You can see the actual size in the first pick. It's light and fitted in my suitcase nice and flat. I bought this from Mary's Living And Giving charity shop but I found a great bag company here that sells loads plus some great on trend wicker bags
The bag to the left is my new wicker bag from Topshop This has worked well with any of my outfits and it's just so pretty!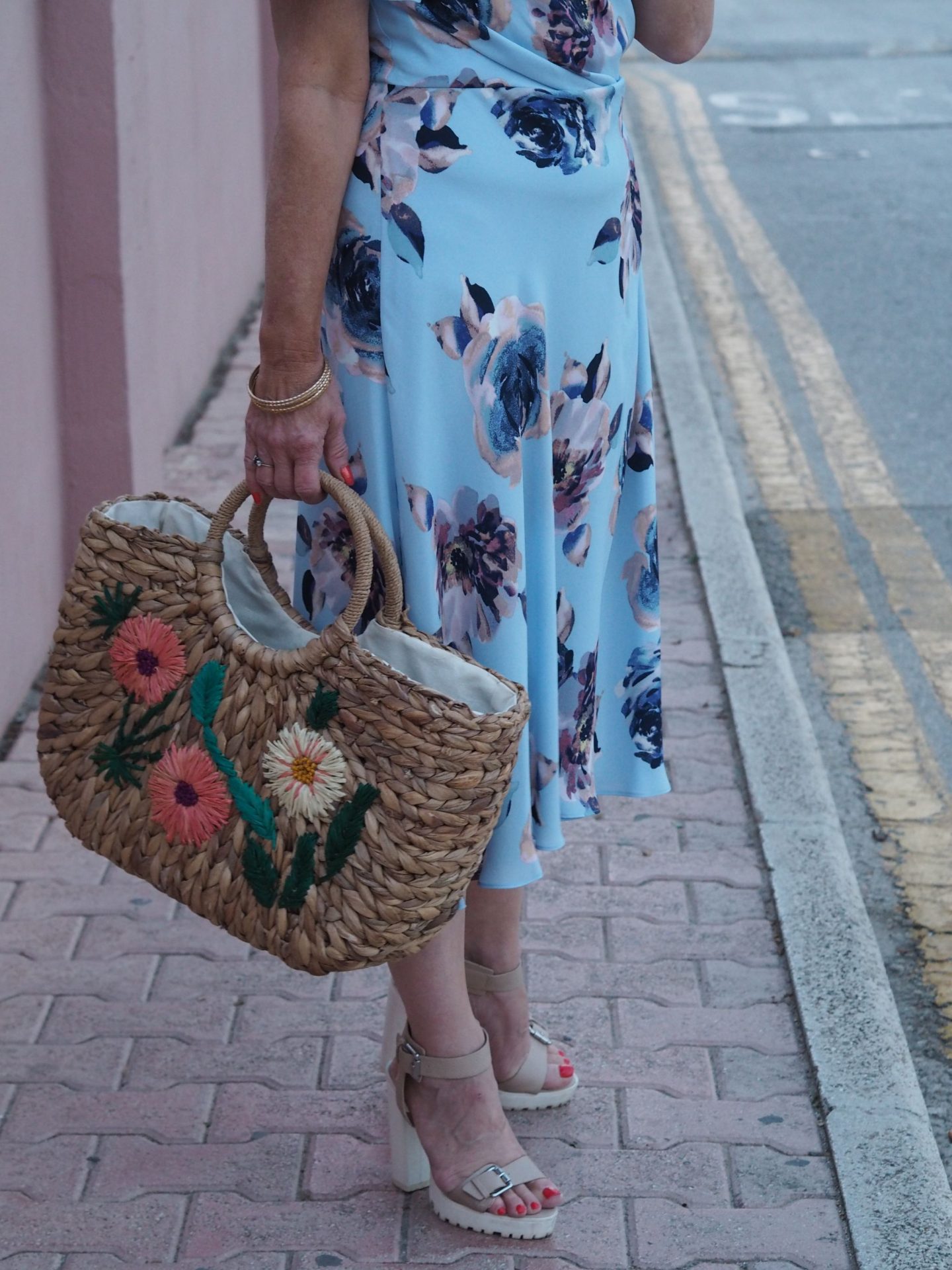 Holiday Read..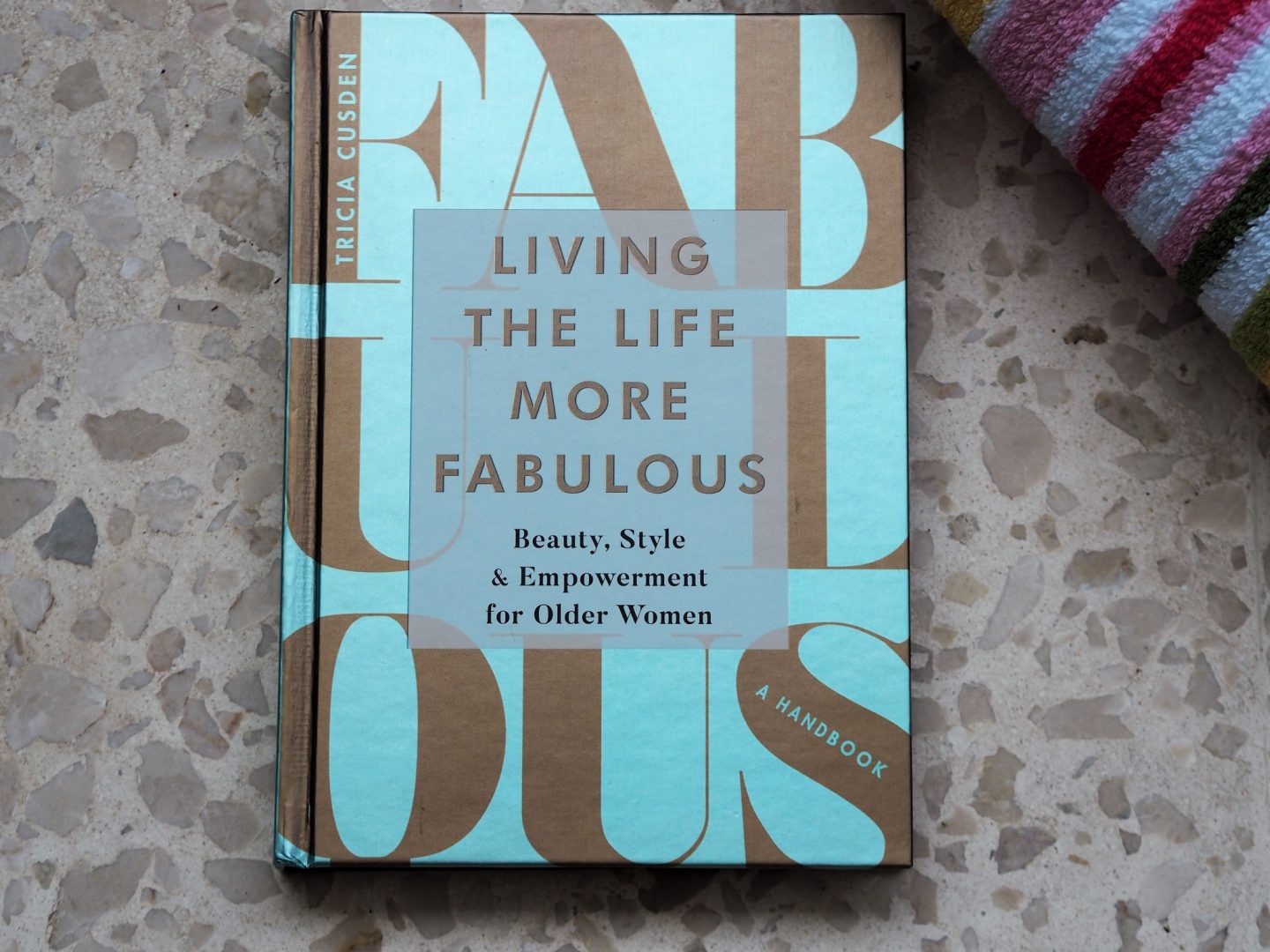 I've been reading this fantastic book written by Tricia Cusden the lady behind the Look Fabulous Forever makeup brand.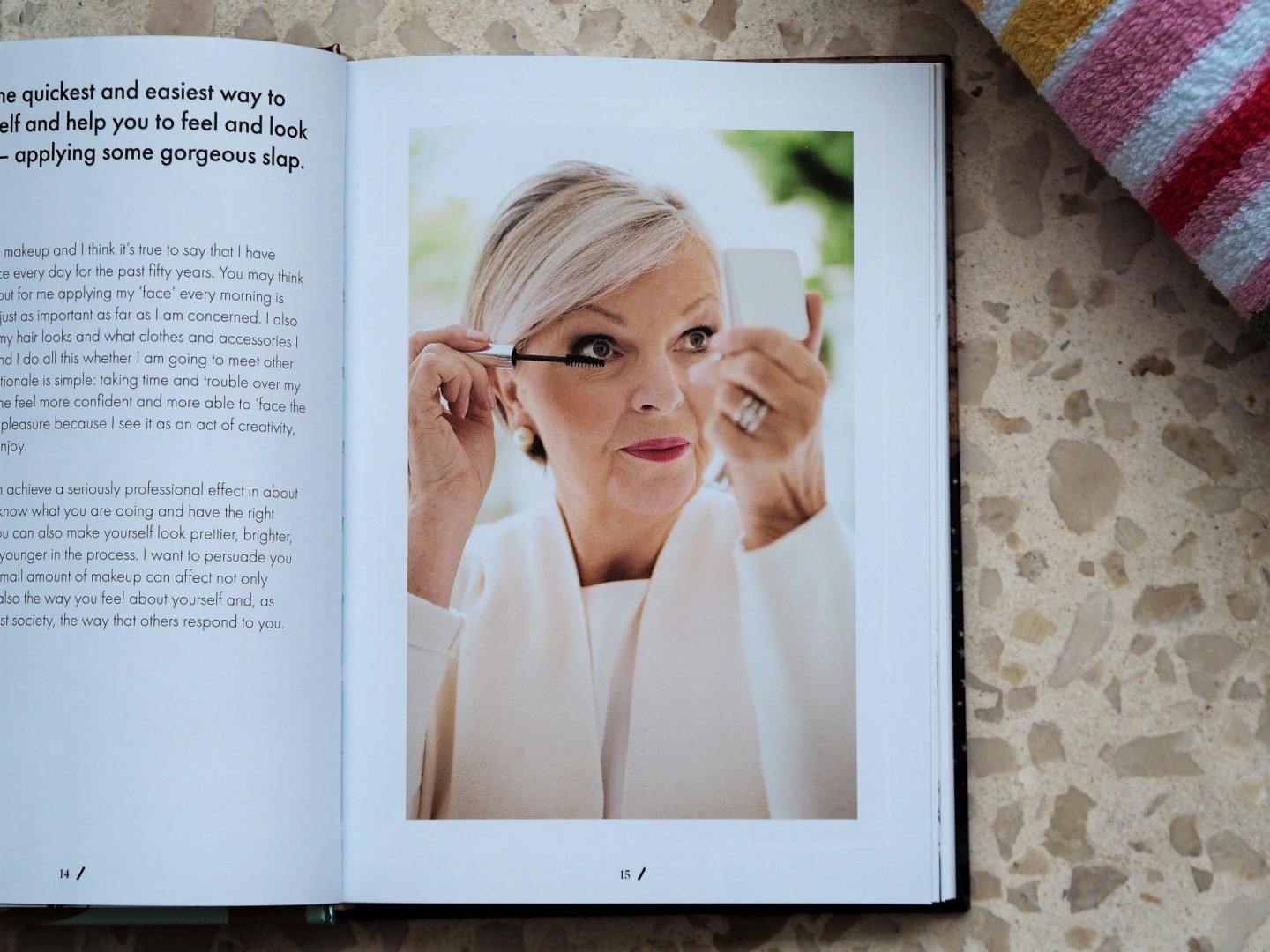 Full of makeup tips and fashion advise for us more mature women, it's a really upbeat read.
"There has never been a better time to be an older woman. We are fitter, healthier and living longer than at any time in history. My intention is to show you how to live your extra bonus years of time as fabulously as possible"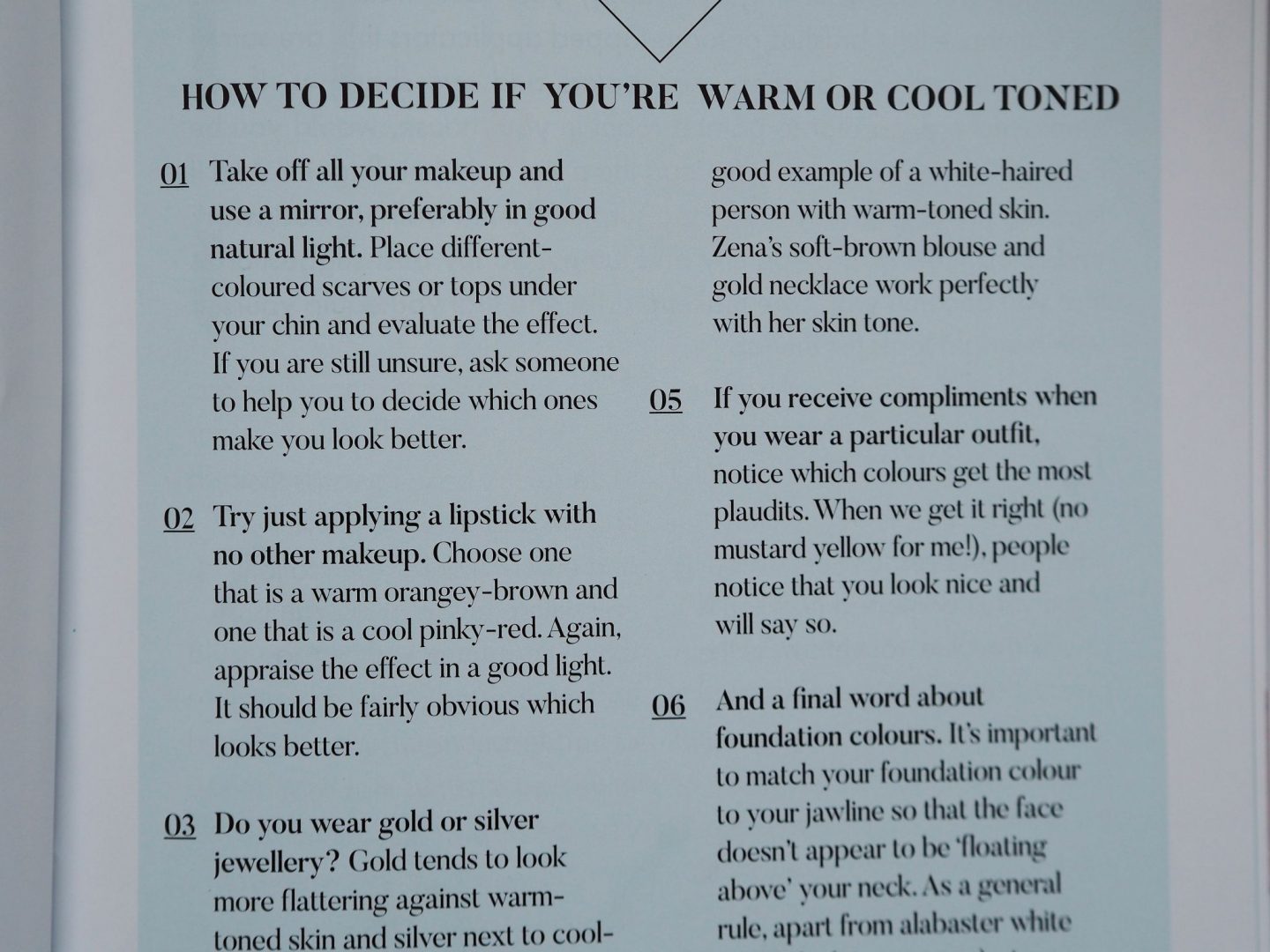 I like the helpful hints about choosing your perfect makeup shades. You can find the Look Fabulous Forever brand here. Well worth a look, the makeup is fantastic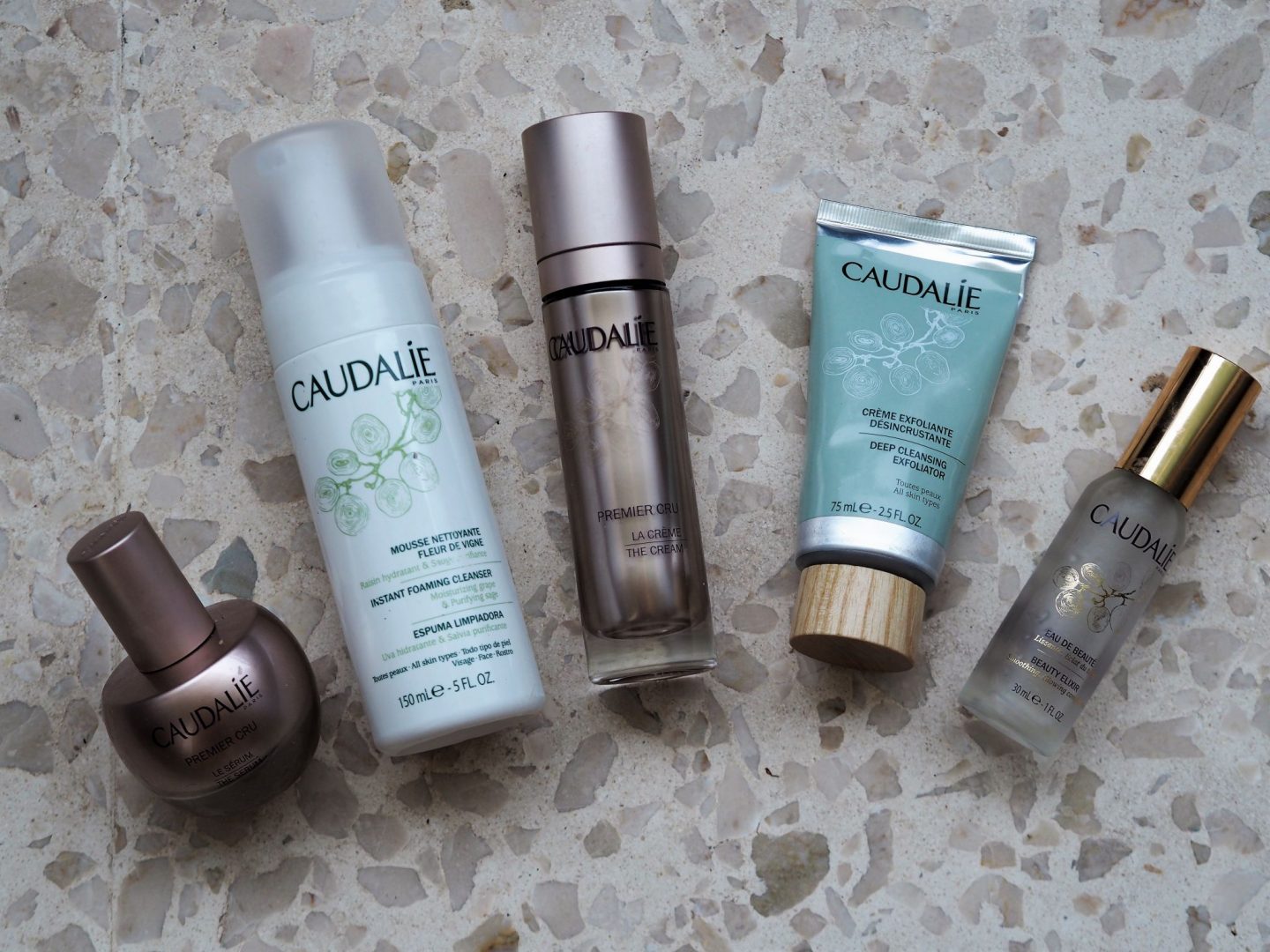 Night time beauty…
I've been super impressed with the Caudalie brand. Although it says above that this has been my routine night time beauty care the cleanser and the beauty Elixer I've used morning an throughout the day too. What I'm super impressed by is the exfoliator. I'm rarely wowed by exfoliators but this is perfect for me, not harsh yet does the job. I so much prefer the old-fashioned way of exfoliating over the new liquid versions. This makes my skin feel polished and smooth.
I'm also seeing good results from the Premier Cru serum and moisturiser, and had to pack these! However, I will only use these at nighttime because of the lack of SPF even if I'm in the UK. But as I said, good results from using it at night time, the wrinkles are definitely softened.
I will be doing a beauty routine film when I get home, so you will be able to see these items in the flesh so to speak.
Holiday Feet..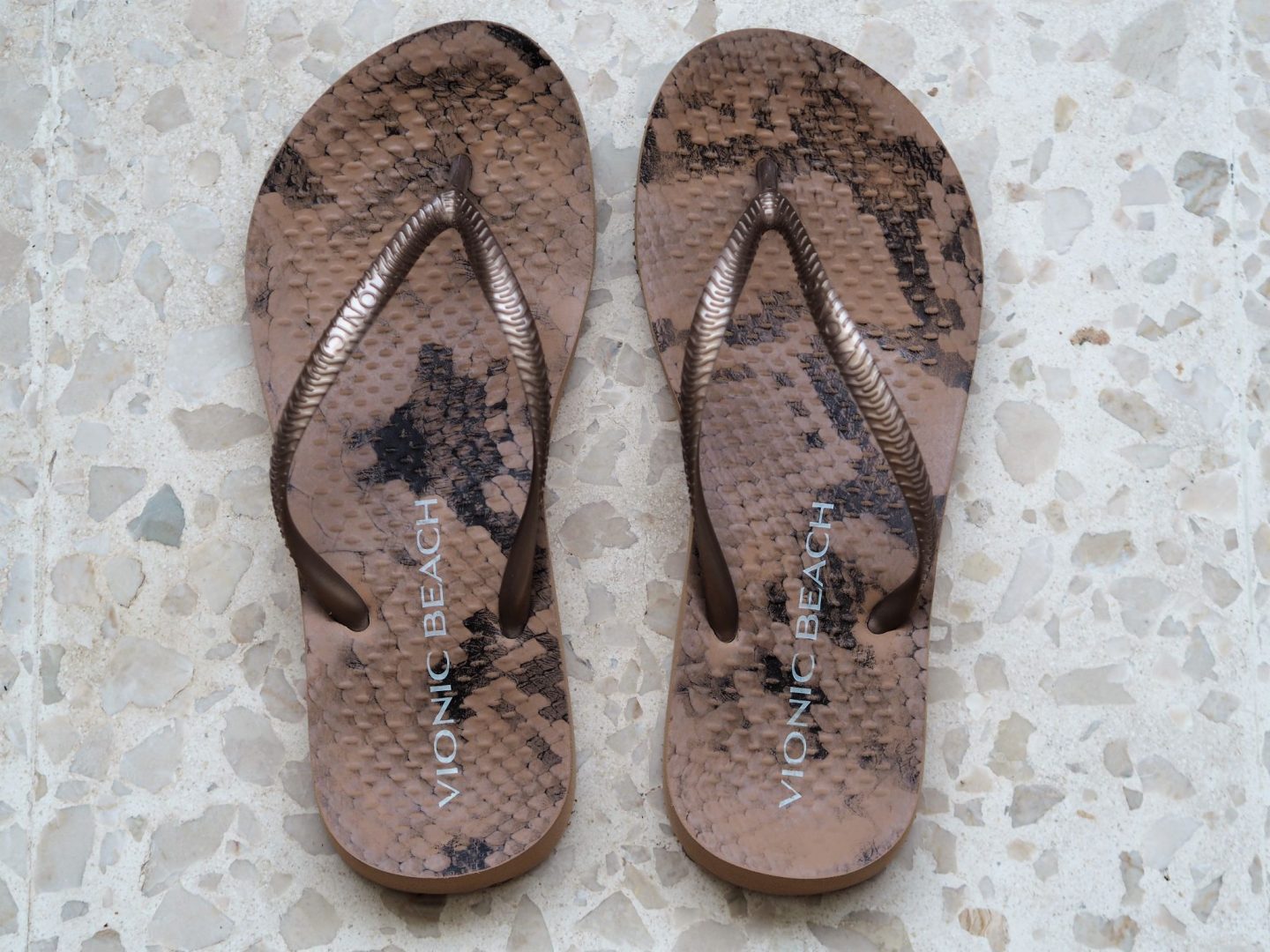 Oh, my goodness, I've lived in these flipflops since I got here! The Vionic brand has brought out a flipflop range and boy are they comfortable. The sole on these Noosa flip flops still has that little arch that sits perfectly into the arch of your foot and they feel like heaven!
Holiday Makeup..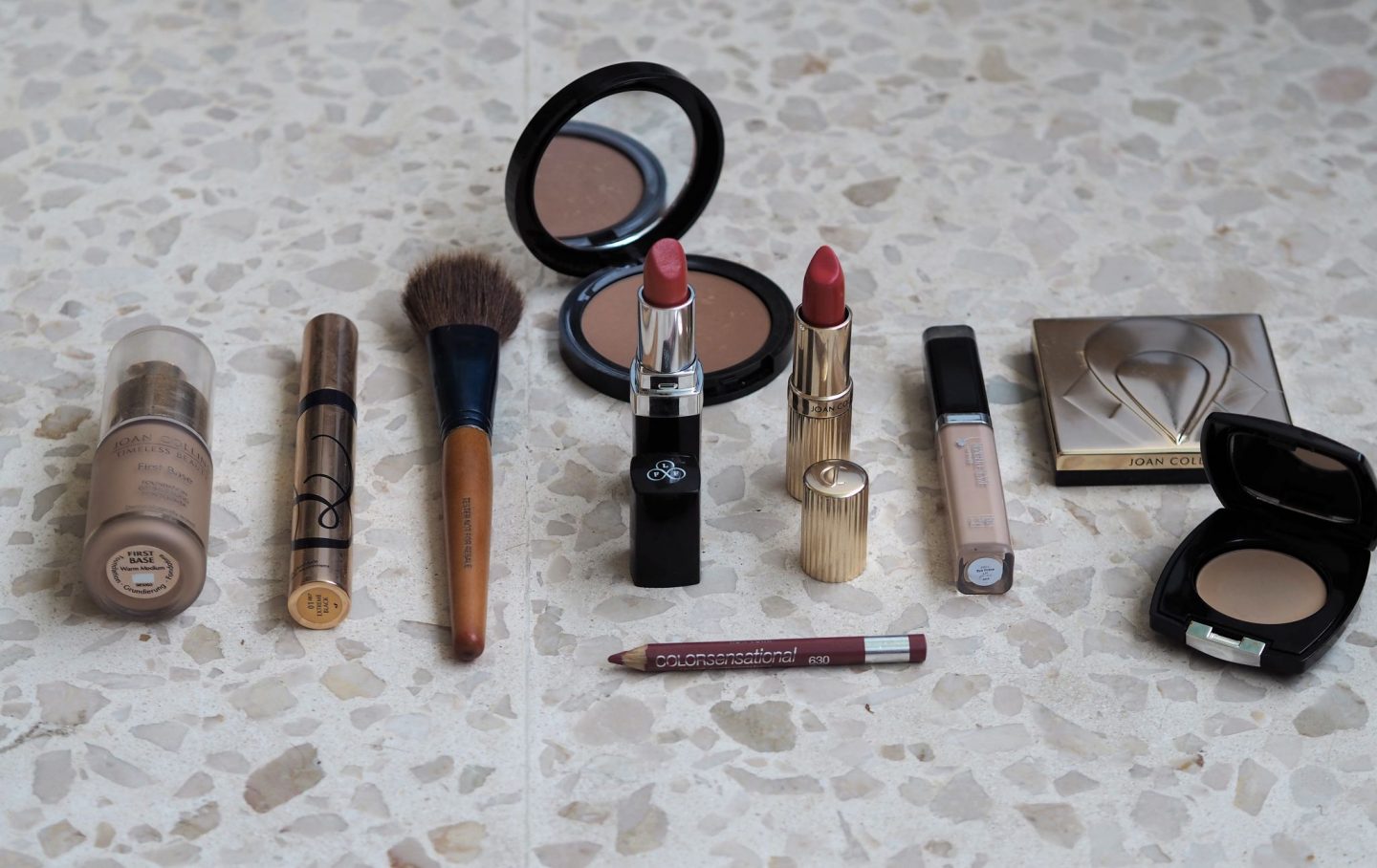 I didn't bring that much makeup with me, just the esssentials….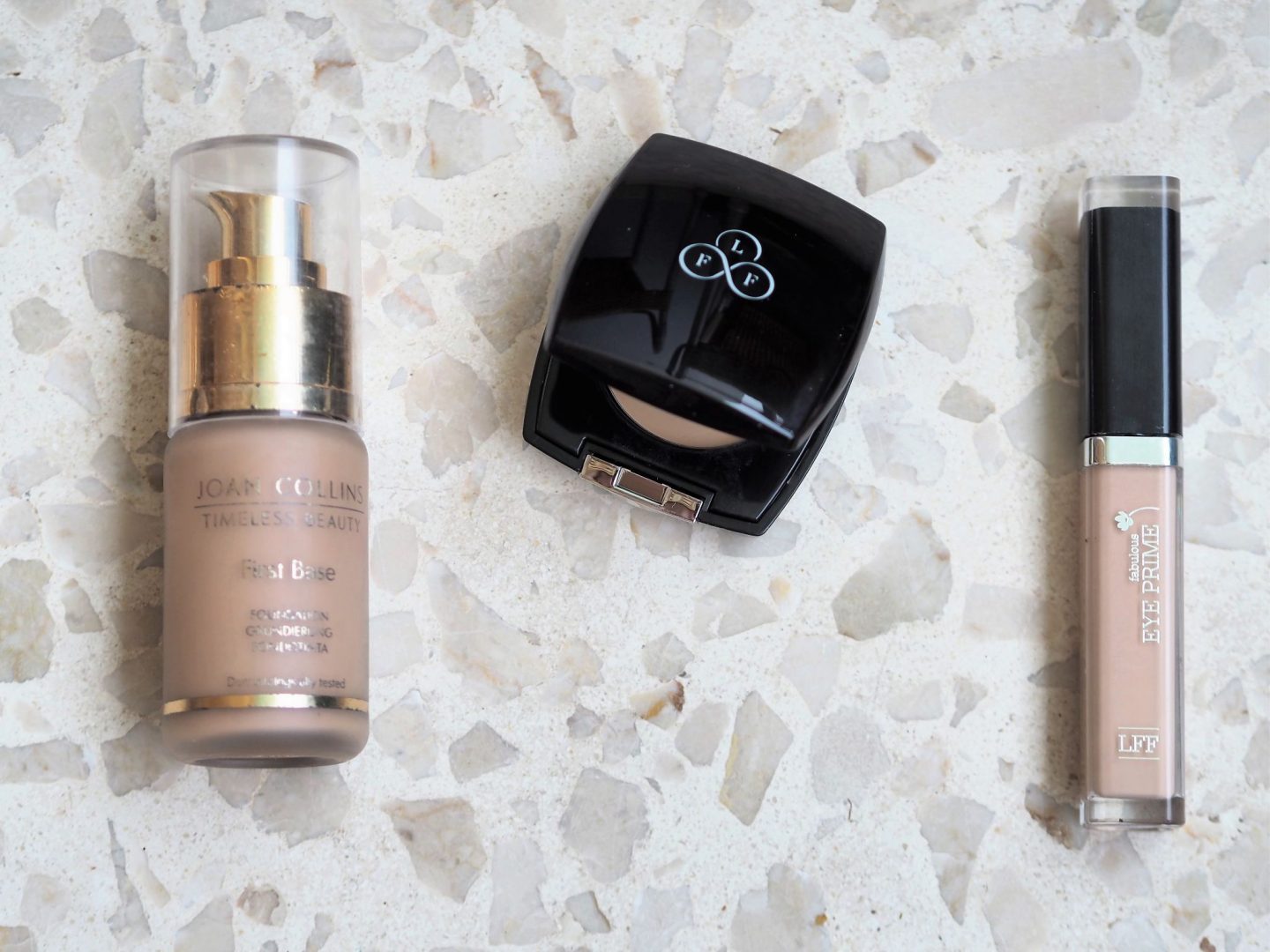 The Joan Collins foundation has to be by far my favourite of the moment. This foundation provides great coverage yet is silky and doesn't set into your lines.
My Look fabulous Forever Concealer is one of the best-covering concealers I've ever tried! I'm on my second palette and couldn't be without this. It's stayed well put in the heat when I've put my makeup on too.
The Look Fabulous Forever Eyeprime has also been good at keeping my eye makeup in place too. This does what it says it's meant to do, takes away discolouration plus keeps the makeup in place. Another regular addition to my makeup routine.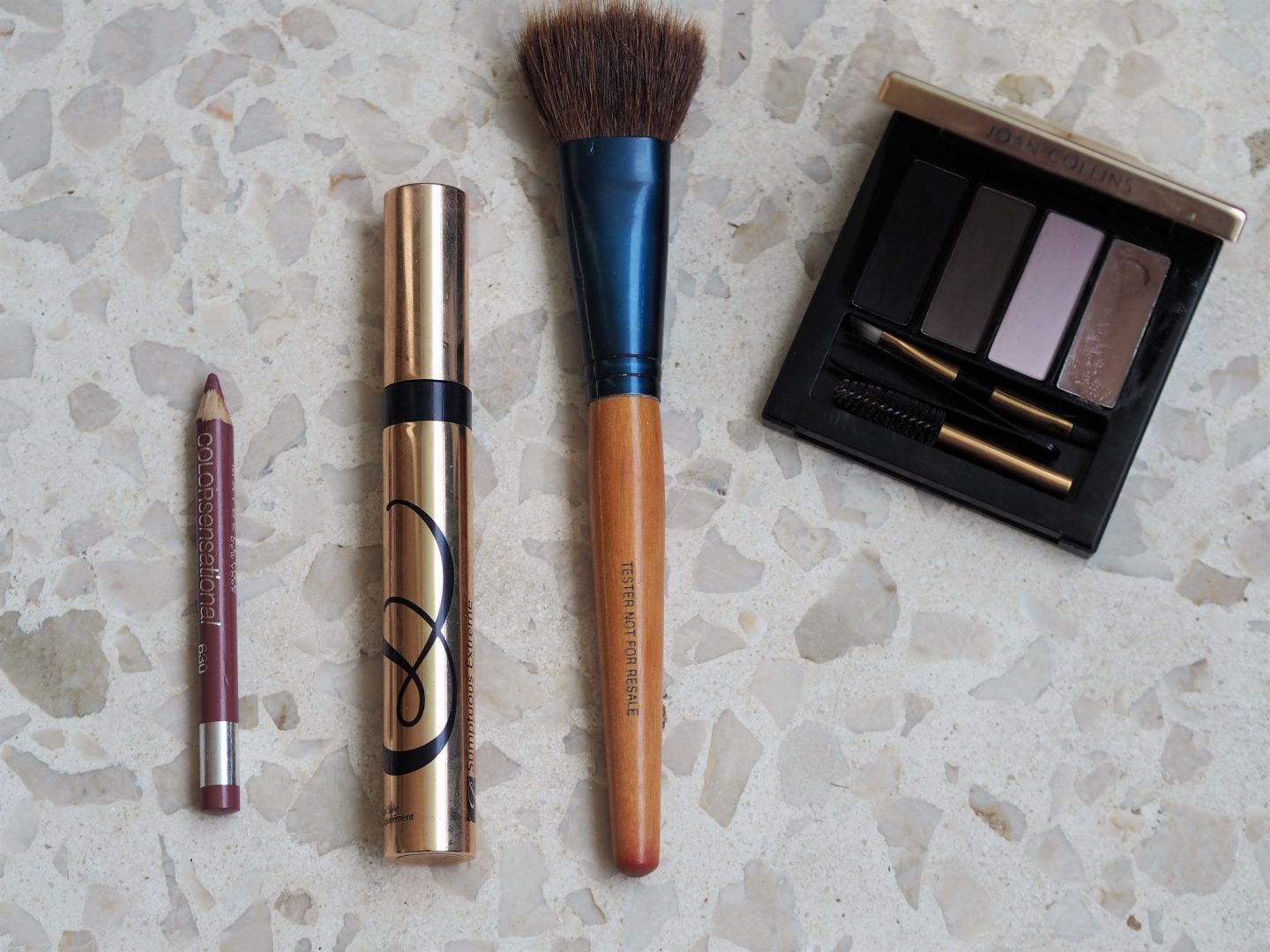 A regular nude Lip pencil, this one being Maybelline Color sensational in Velvet Beige. I apply this all over and then apply my lipsticks over the top. Stays on!
Estee Lauder Mascara Sumptuous Extreme for extra Volume, I've stuck to this one for years!
Joan Collins Timeless Beauty Brow and Eye Pallett – A couple of reasons for taking this. It's compact, you can use it on your eyes and your brows, but what I really love are the tweezers! The best I've ever had and they're magnetic, so they stay firmly in place in the palette. how cool is that? How many pairs of tweezers have you lost? I'm always losing mine! These are excellent for the shortest of hairs too.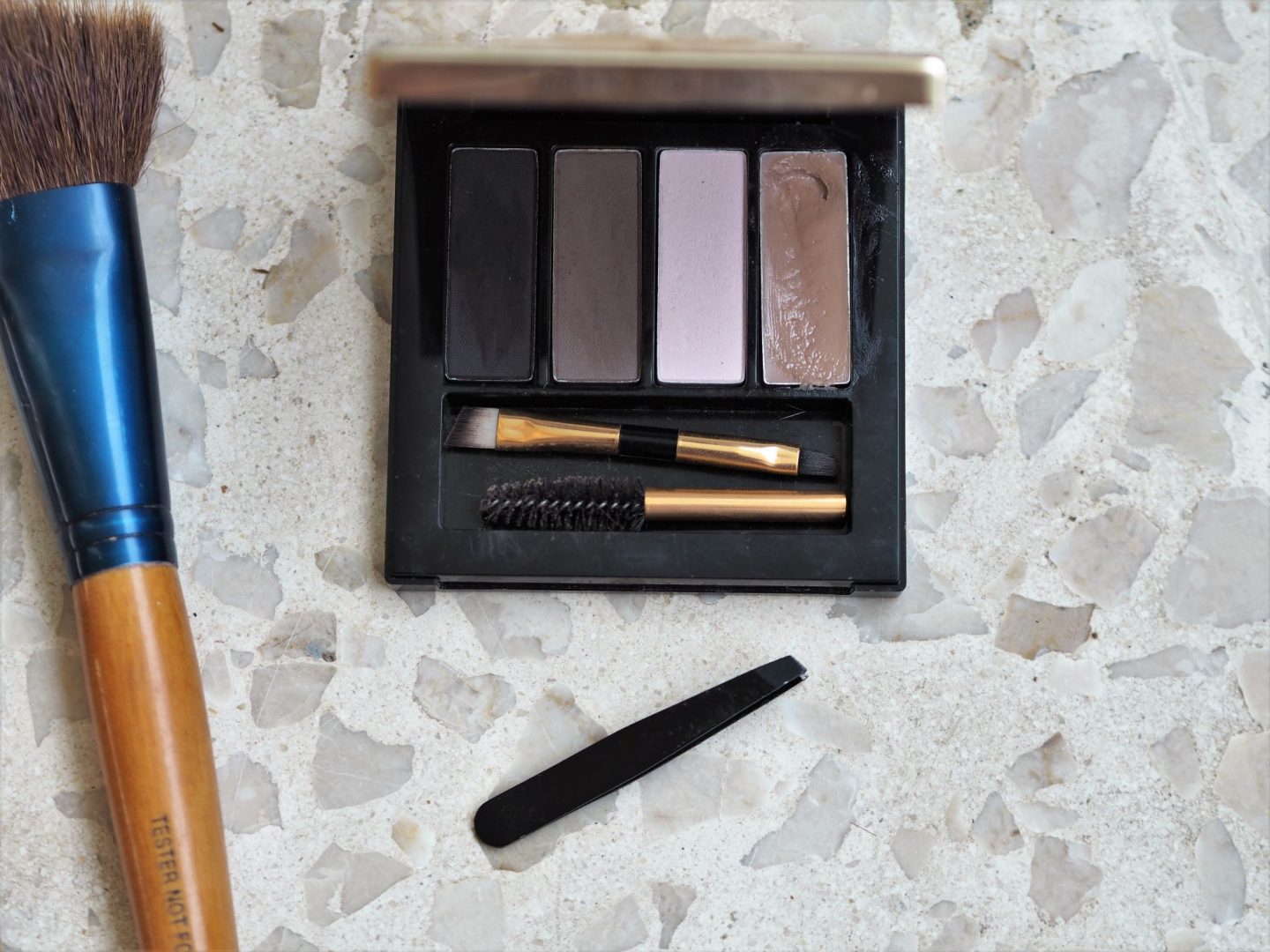 See those tiny tweezers…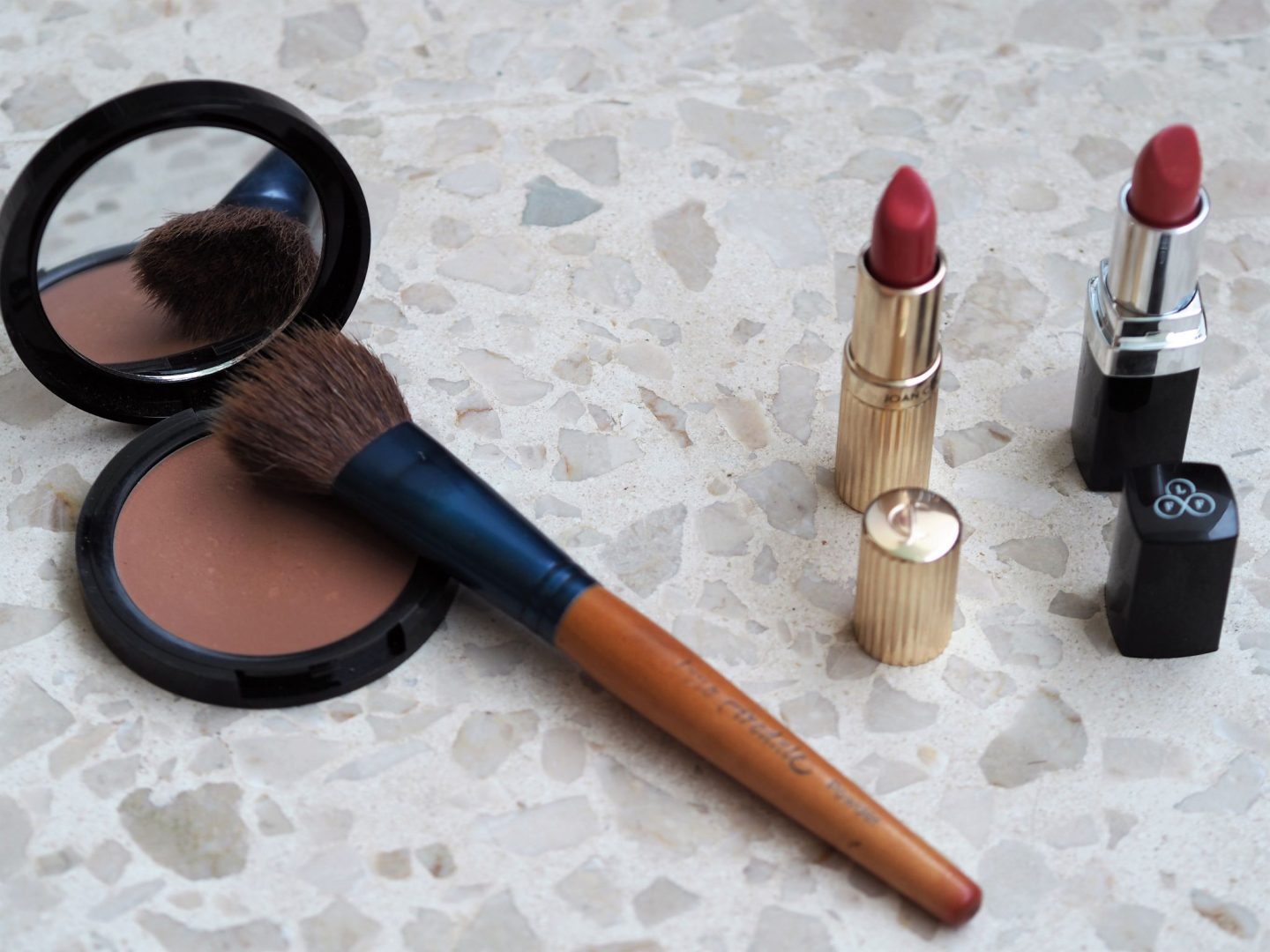 Finally, Bronzer. My Look Fabulous Forever Enduring Summer Bronze. The pigment on this is fantastic. No shimmer and it goes on light or you can build the colour up. It blends really well and doesn't look Cakey
Lipsticks in Joan Collins Divine Lipstick – Suzy Star
Look Fabulous Forever Lustrious Lip Colour – True Coral
Both of these lipsticks are super moisturising and sit lovely on top of the lip pencil. I never have to re-apply and I think it really helps to fill the lips in first with the lip liner. You might like to give this a try. Both are Orange/red tones perfect summertime colours.
So, that's the beauty lot that I packed. I can't wait to share what else I had in my suitcase! Speak soon!
Xo Laurie
Subscribe for the latest updates!