I'm sharing a skincare collection with you all today that I've been trialling for a few weeks. The Lisa Riley Collection and a couple of products by Elizabeth Grant.
A "Bloggers Box" was sent to me to give all these goodies a try, Here's the results
Lisa Riley formally of Emmerdale! Do you remember Lisa Dingle? Are you a fan? I'm super impressed with the items and a couple of these will be staying put on the bathroom shelf to use on a regular basis from now on. Another question? Do you shop on the Ideal World Channel? What are your favourites?
Let's take a look inside this Bloggers Box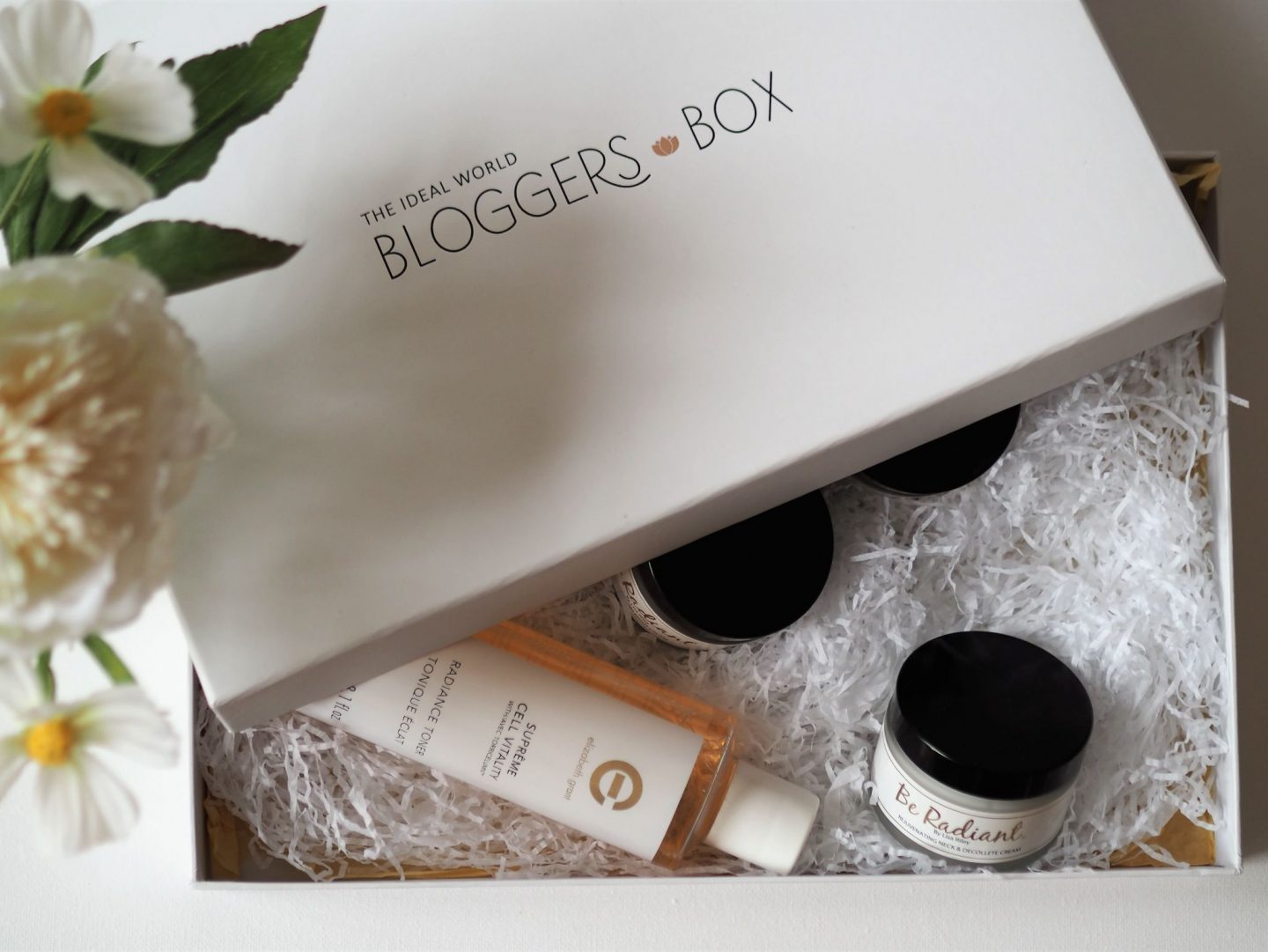 You may remember my unwrapping of all these goodies on my Insta Stories? Have we connected there yet? Here's the link
Elizabeth Grant Cleanser and Toner
"Elizabeth Grant Supreme Cell Vitality Cleanser nourishes and hydrates the skin, while cleansing and softening the skin. The lather provides a gentle cleansing action, it is formulated with algae which can help rejuvenate and brighten skin."
Key ingredients include torricelumn, blue-green algae, marine plant stem cells, sodium hylauronate and aloe vera.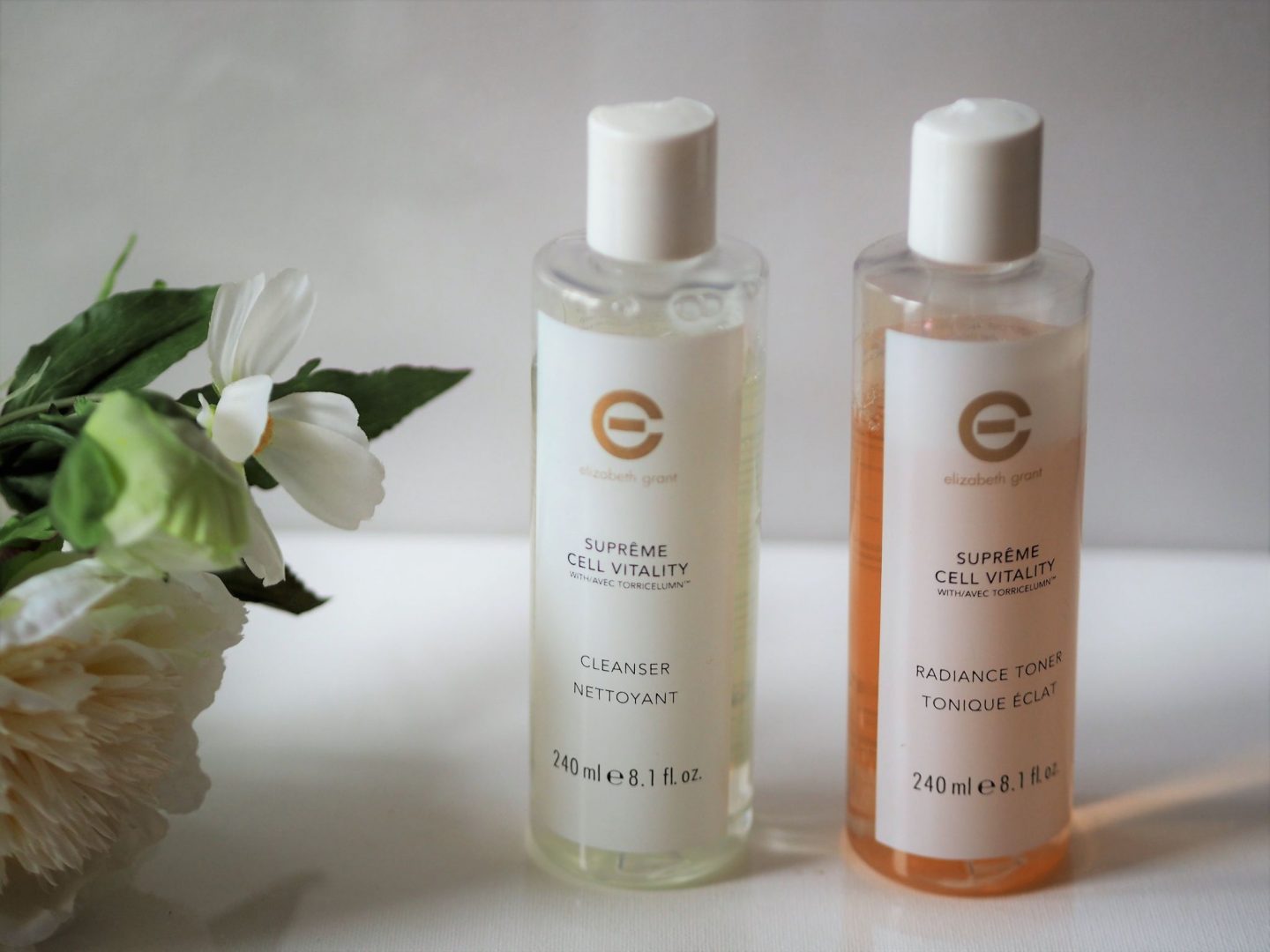 First up is this impressive cleanser and toner by Elizabeth Grant. The cleanser is like a gel and with water lathers up well into a foam. It feels great to use and not at all drying. Foaming cleansers are my favourite variety and I have to say I might even drop my regular Estee Lauder foaming cleanser for this. It's very much more purse friendly too! At £19.99 and getting two for the price of one at the moment what's not to love? !!
The Toner..
To be perfectly honest, I didn't feel the need to use the toner after the cleanser. My skin felt perfectly clean on finishing and you will see in the video below exactly what I mean.
On using the toner with a cotton pad after, it didn't reveal any extra dirt or makeup that may have been left behind. I know some of you most probably wouldn't feel right without using the toner, but for me, I was extremely happy with just the cleanse, and I'm eager to try out more of this brand.
Lisa Riley – Be Radiant 5 piece skincare collection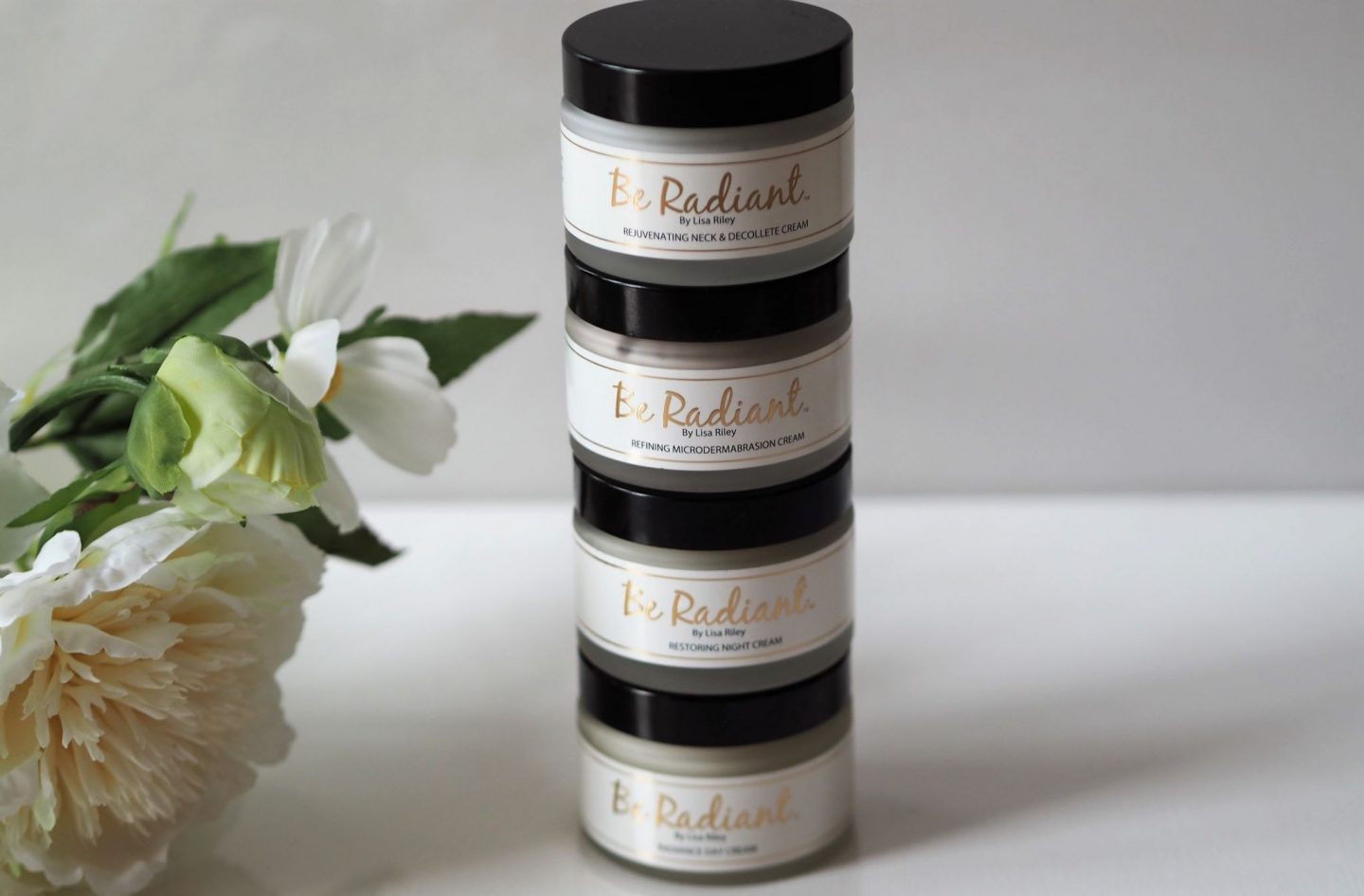 "Inspired by both her lifestyle in front of the camera and her Ruby birthstone, Lisa Riley has developed an affordable range with luxurious textures to help restore skin, leaving it feeling brighter, more hydrated and looking flawless."
This collection of 50ml pots all feel good on, but one item that I found I struck gold with is the exfoliator!
I've been looking for ages for a good exfoliator and low and behold two come along my way this past month. This one feels fantastic to use and does a super job too.
Exfoliating is one of the most important steps to add to your anti-ageing beauty routine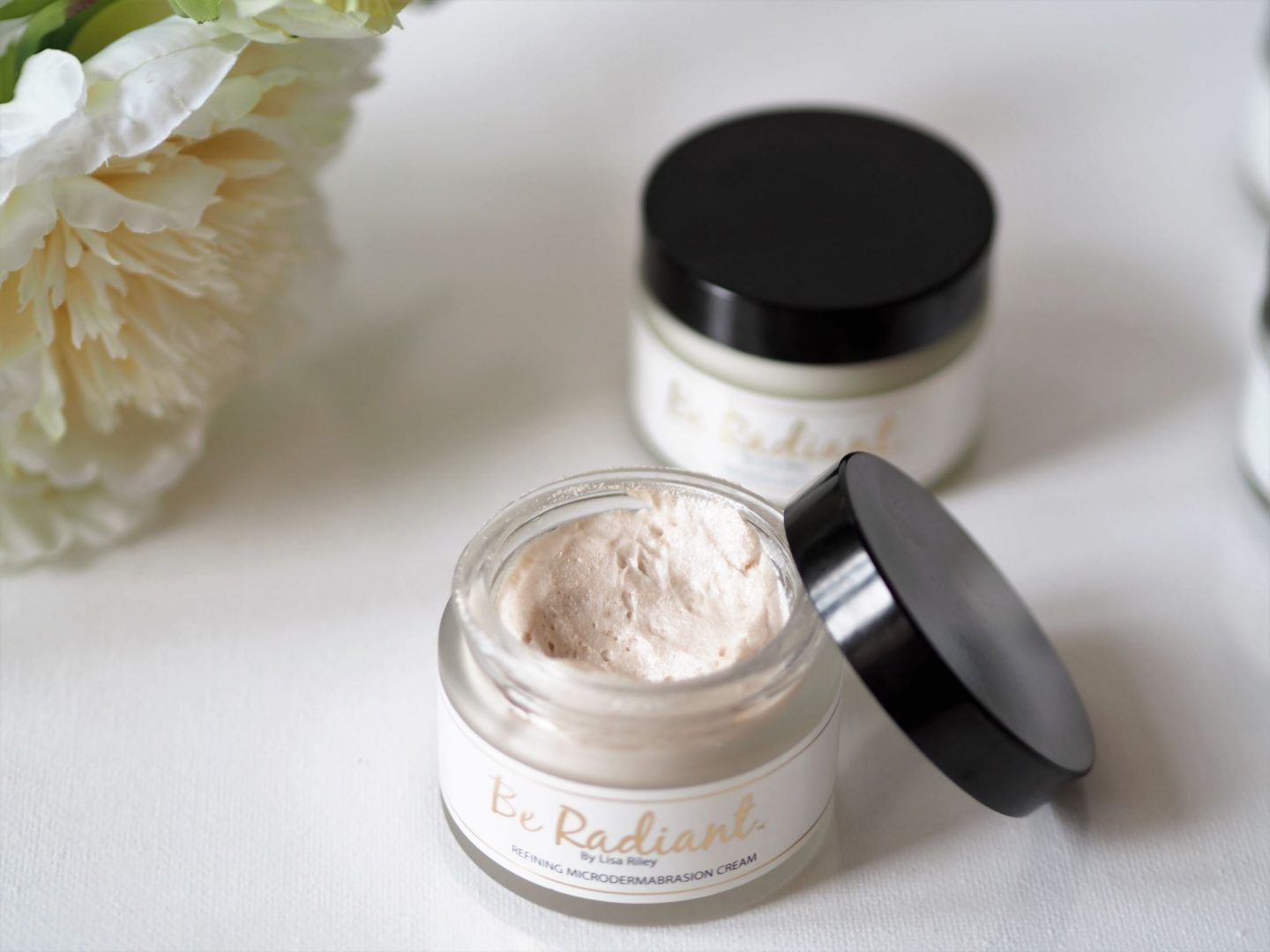 It does state on my info sheet that each one of these pots that I'm featuring is RRp £24.99 but on the website it's displying the whole of the Lisa Riley collection for £39.99
With a couple of the other items that I would definitely use again, I find this incredible value.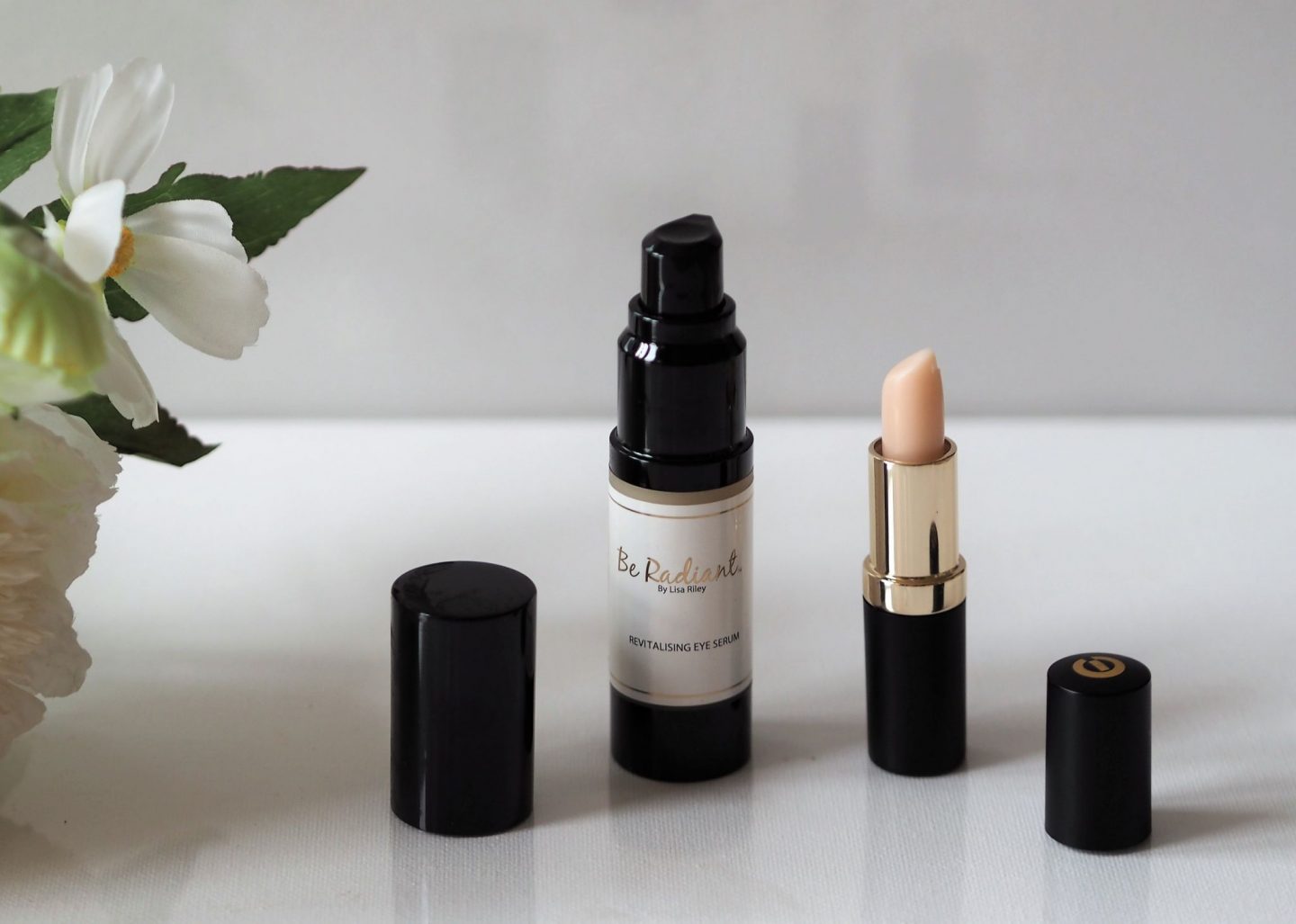 Serum And Lip Cream
Next I used the serum. I've been using this day and night. It feels light on. It say's it's great for tired eye's and is meant to only be used on the eye area, but I've been using it all over! It sinks in quickly and apparently is good for improving uneven skin tone. That's why I'm using it all over!
The lip cream I've found handy to keep in my handbag to use throghout the day. It's moisturising and doesn't taste of anything, so I'm pretty impressed with it.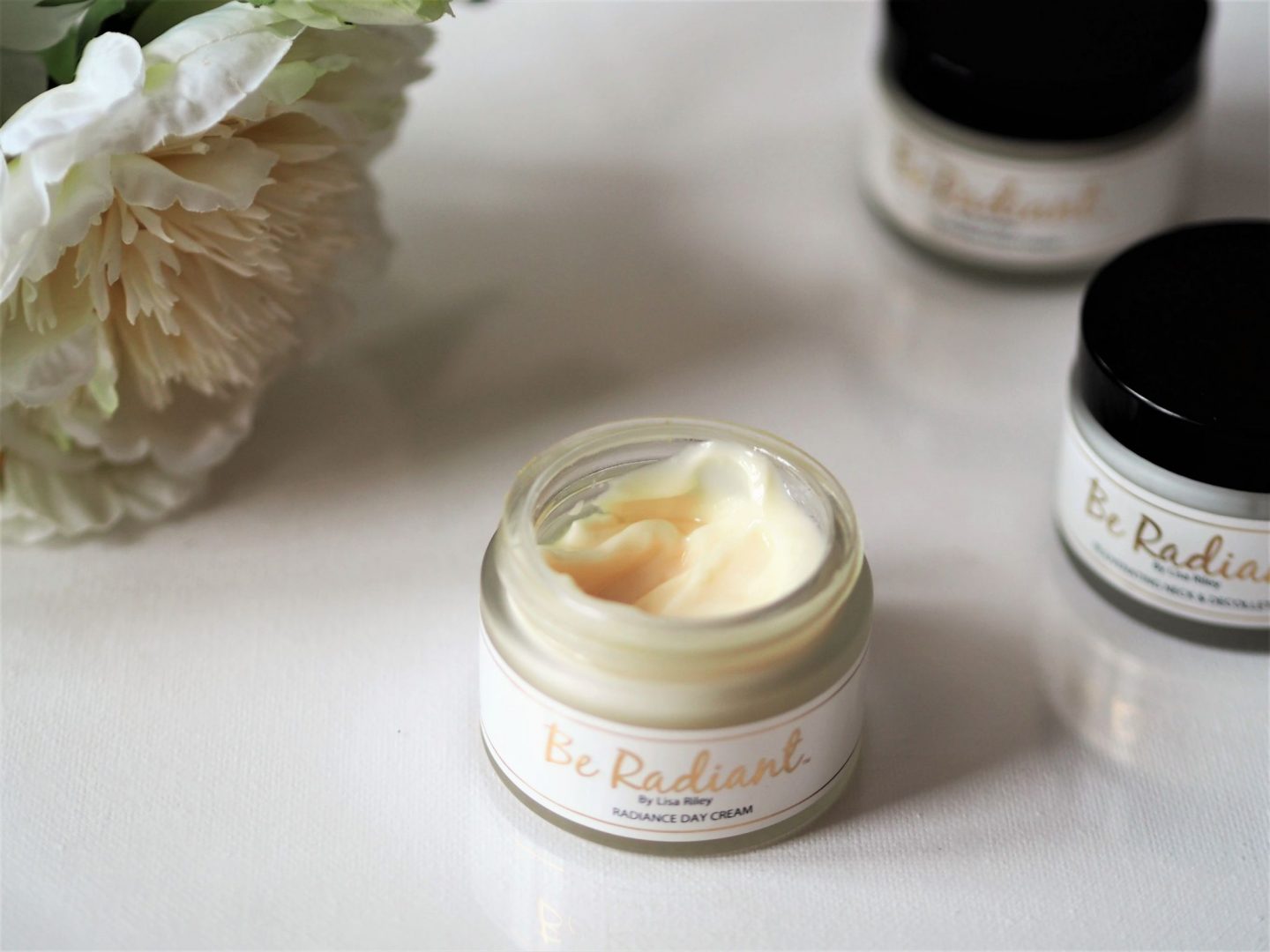 Day cream
The day cream feels great on, not too heavy and I like how it makes my skin feel. However, it doesn't have any SPF in it.
SPF is such an important factor in keeping those wrinkles at bay, therefore I would use this only in winter for my day cream.
Night Cream
This feels lovely on, very hydrating and I've not woken up to any overly puffy skin! The creams are inspired by Lisa's birthstone Ruby Extract. The ingredient helps to promote skin radiance and apparently it's very good for the conditioning of the skin.
I don't think I have ever had cream with Ruby extract before, but I know it feels good on!
Neck and Decollete Cream
Hands up who hasn't taken just as much care of their neck as their face? I have two hands up here, and boy am I paying for it!
This cream is extremely light and perfect for applying to both areas and not feeling overly sticky. I'm pretty impressed with this and would definitely buy again.
My verdict
The microdermabrasion cream is a winner for sure, and I would re-buy the cream lipstick for sure. I like the neck and decollete cream, but the day and night cream aren't for me.
The Elizabeth Grant cleanser is a sure-fire winner too. I'm definitely going to purchase some more.
So..
The items are so affordable I think it's worth looking into, even if you only use certain items. The exfoliator is amazing and I would pay nye on the price of the collection for something like this.
The Lisa Riley Clothing Collection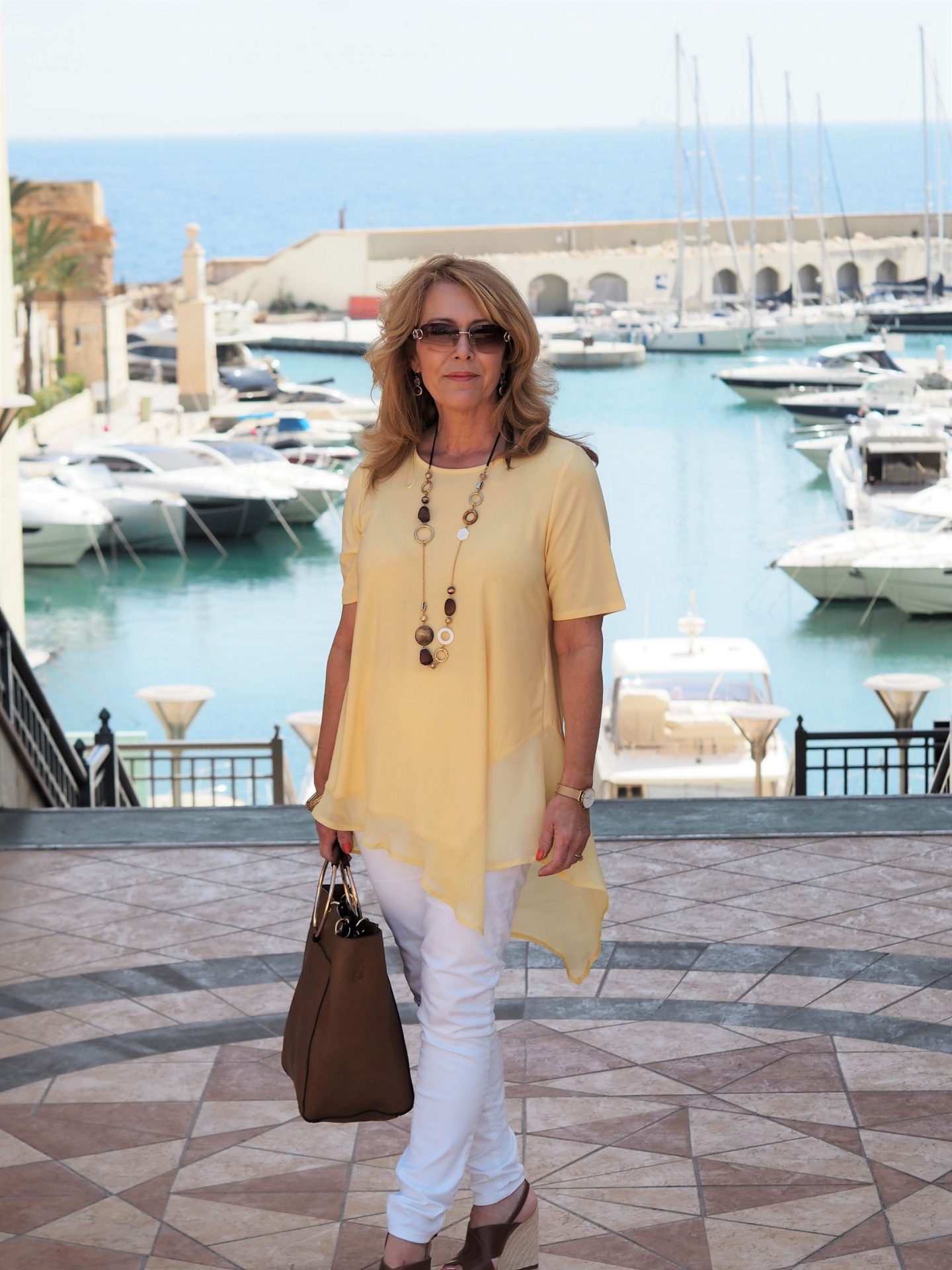 On looking at the Lisa Riley clothing collection, I'm pretty impressed! I really enjoyed wearing this T-shirt with the floaty hem and I love the colour. It didn't crease in my suitcase either!
This comes in a large range of colours here The red is lovely too.
There's a vlog here showing all the creams and potions IRL
I hope you can pop over for a view or even subscribe (smile)
Thank you to Ideal world for my blogger's box!
Xo Laurie
Elizabeth Grant Cleanser & Toner Co/Ideal World
The Lisa Riley Collection Co/Ideal World
The Lisa Riley T-shirt Co/Ideal World
Subscribe for the latest updates!