I've arrived in sunny Malta! If your a regular visitor you will already know that I have a terrible fear of flying and that's deterred me from visiting sunnier climates. I did it! And I'm really proud of myself. I even shot some photos out of the window!
I have a lot of new outfits to share with you all and what a better time than when in a beautiful setting, and what I have seen so far is just so beautiful. Have you ever been to Malta? It's a good job I have a patient other half! What would we do without them to take our photos huh?
So here's the first fashion edit in Malta – Featuring Eastex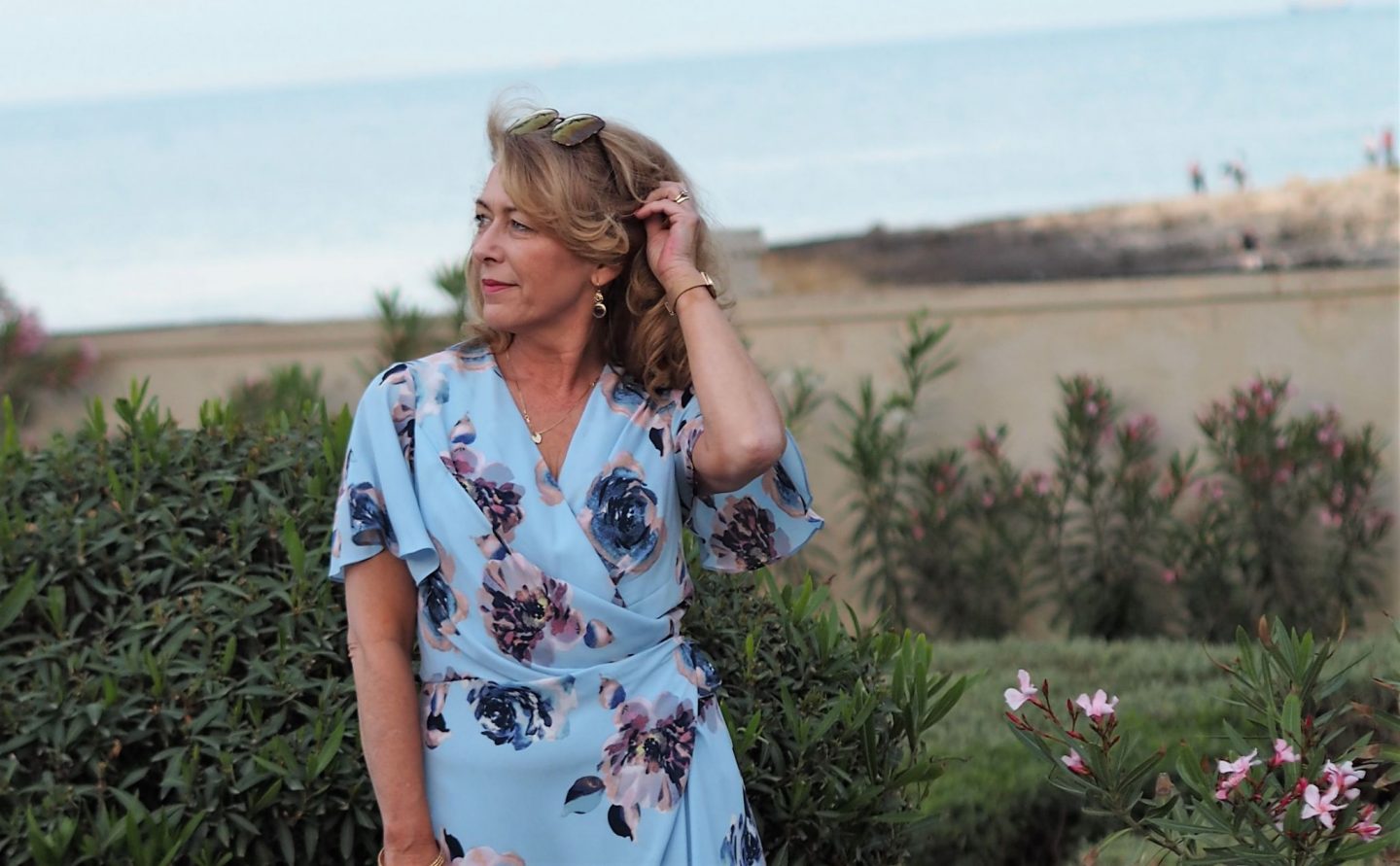 I spotted this Eastex dress online first and when I spent the day with the Eastex fashion team, this was my first choice item to try on. (You can view all my other choices here) If you want to pop by to that post there's still time to get a 20% discount on Eastex until May 13th
There's a lot of reasons why I love this dress…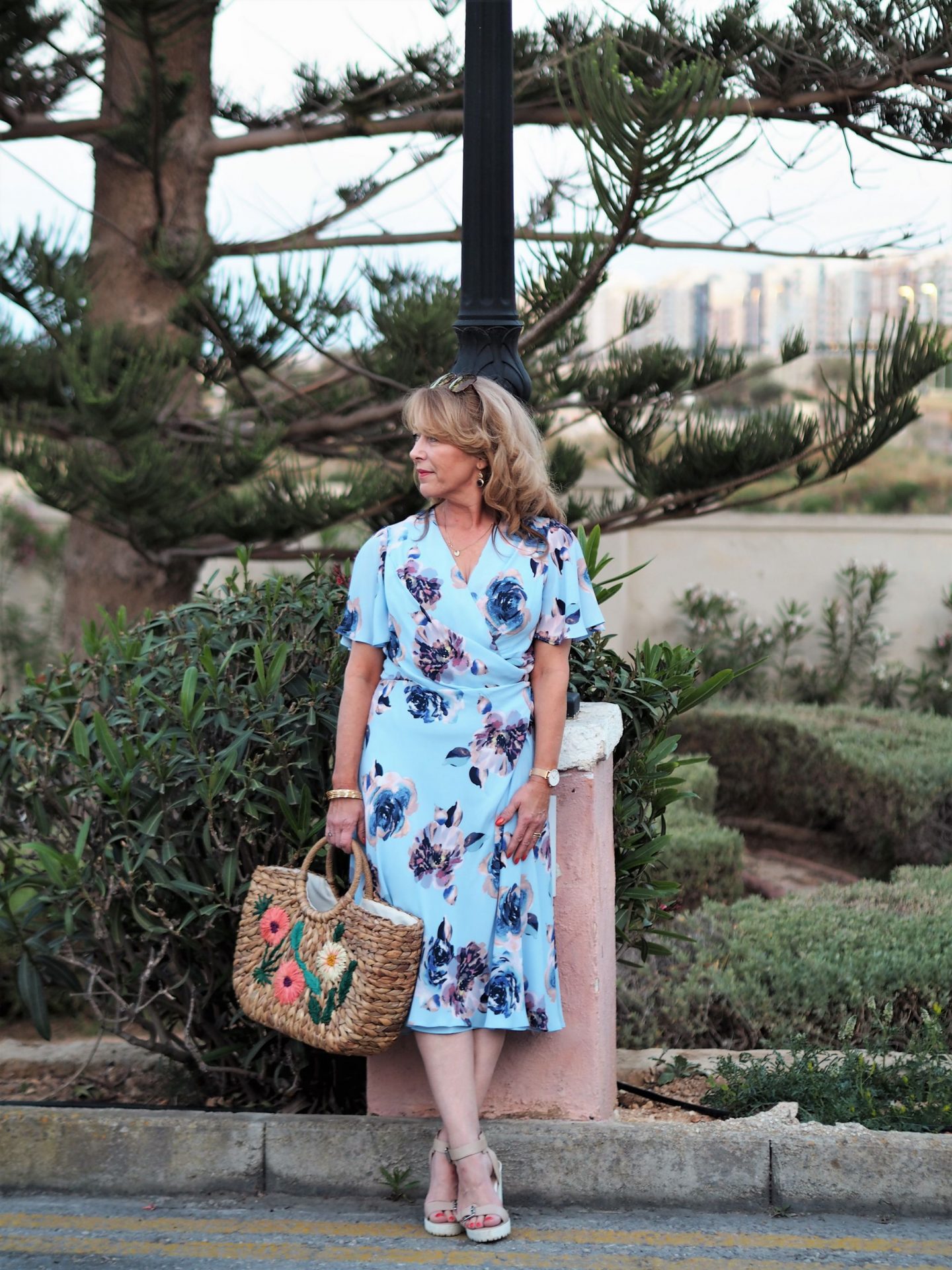 It doesn't crease. This travelled in my well-stuffed suitcase and I just hung it up – Happy days!
It's a one piece genius – not much else is needed to be added
It could work for a special occasion. Add glam accessories, maybe a hat, it would be great for a wedding.
It feels amazing on, light and floaty
It just covers the dreaded tops of the arms. I hate mine.
It's very figure flattering. The sweep to the side at the waistline hides any bulges!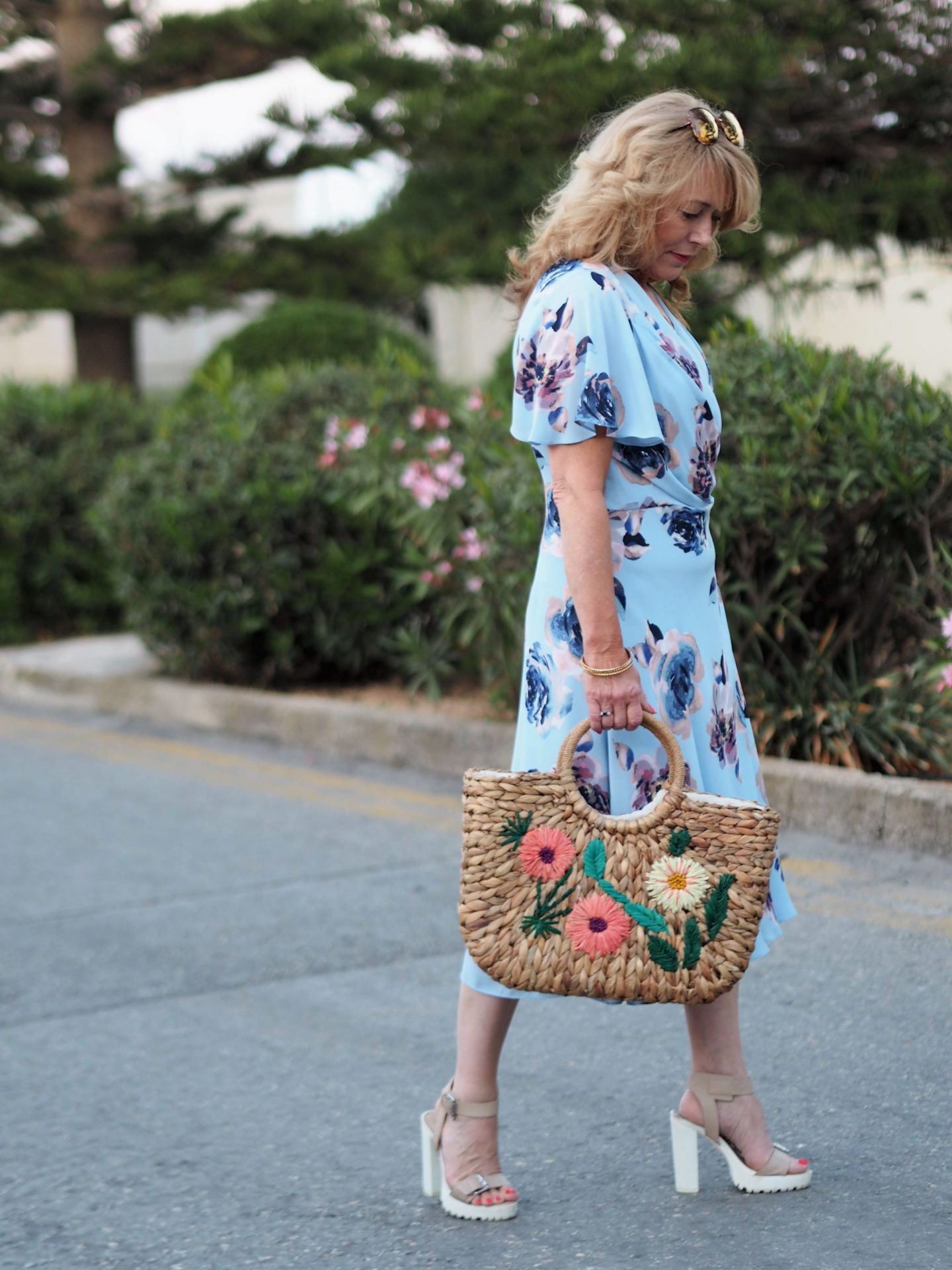 This lovely little walkway along the seafront is only five minutes away from the hotel. You're most probably going to be seeing quite a bit of it! So easy to take some quick snaps before we head off for something to eat. What I have seen of St Julian's Bay so far is really lovely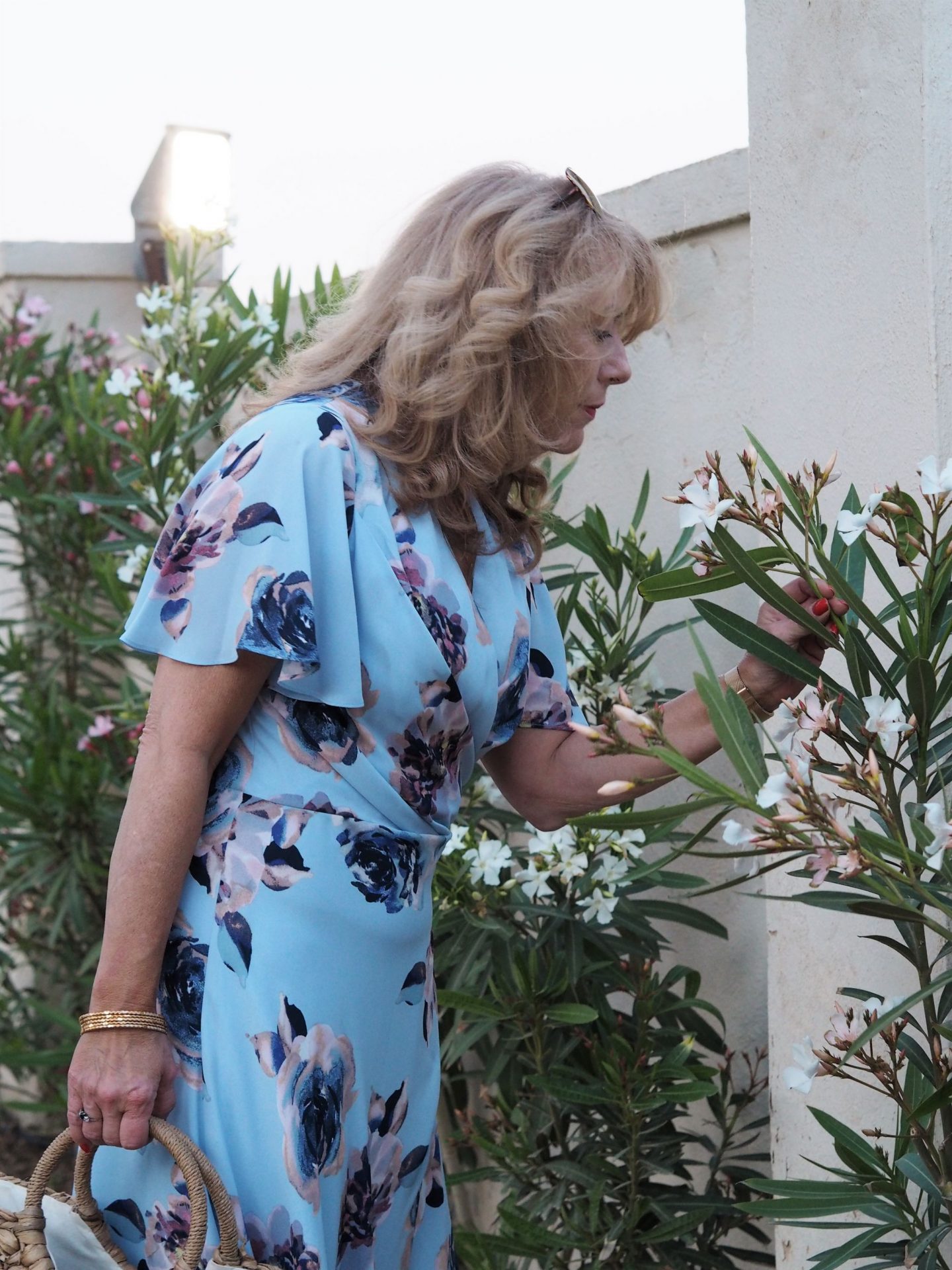 There are some beautiful flowers all along this walkway. Anyone know what they are?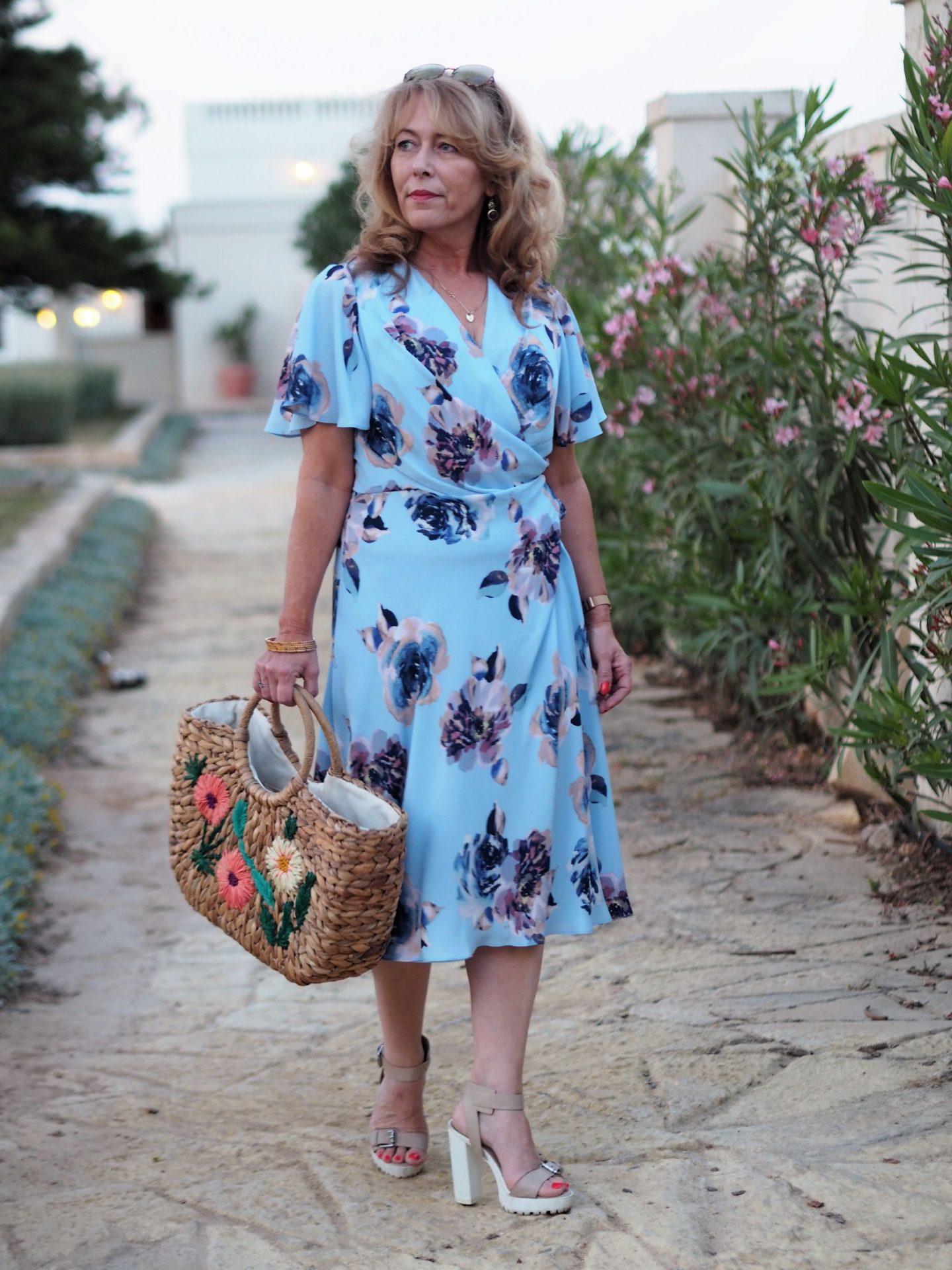 I've paired the dress quite simple with my trusty old Topshop sandals and the new bag which is also from Topshop. I looked for ages to find the right bag for this holiday and this fits the bill perfectly.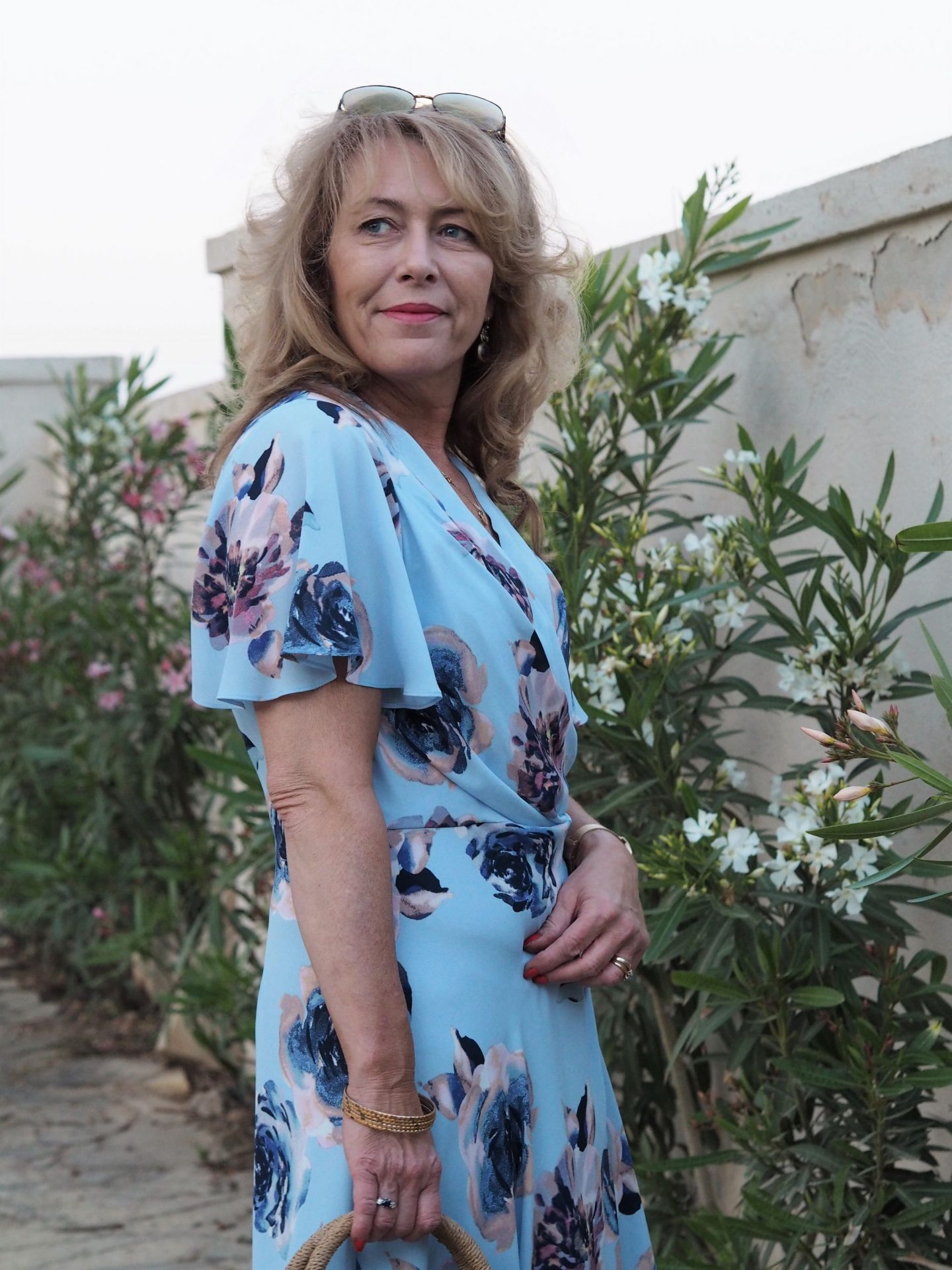 Such a beautiful print on the dress and of course it's my favourite Spring Summer colour! Dressed up or down it's just perfect.
If you would like to see my interview with the Eastex team you can have a read here. It was such a fun day that I spent with the girls and interesting to see behind the scenes and all the hard work that goes into making a brand so special.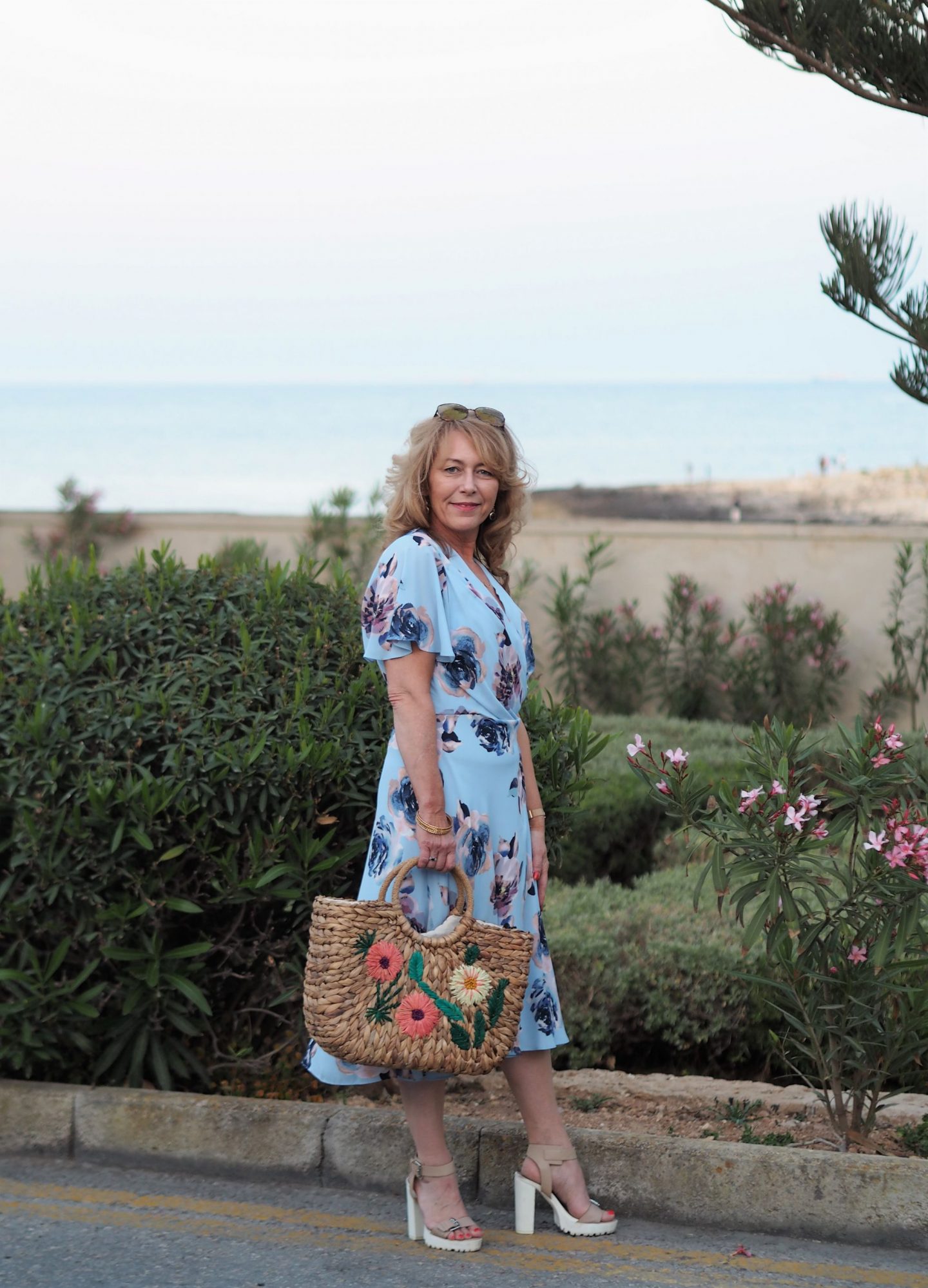 Romantic, floaty & feminine – Thank you to Eastex for this gorgeous dress!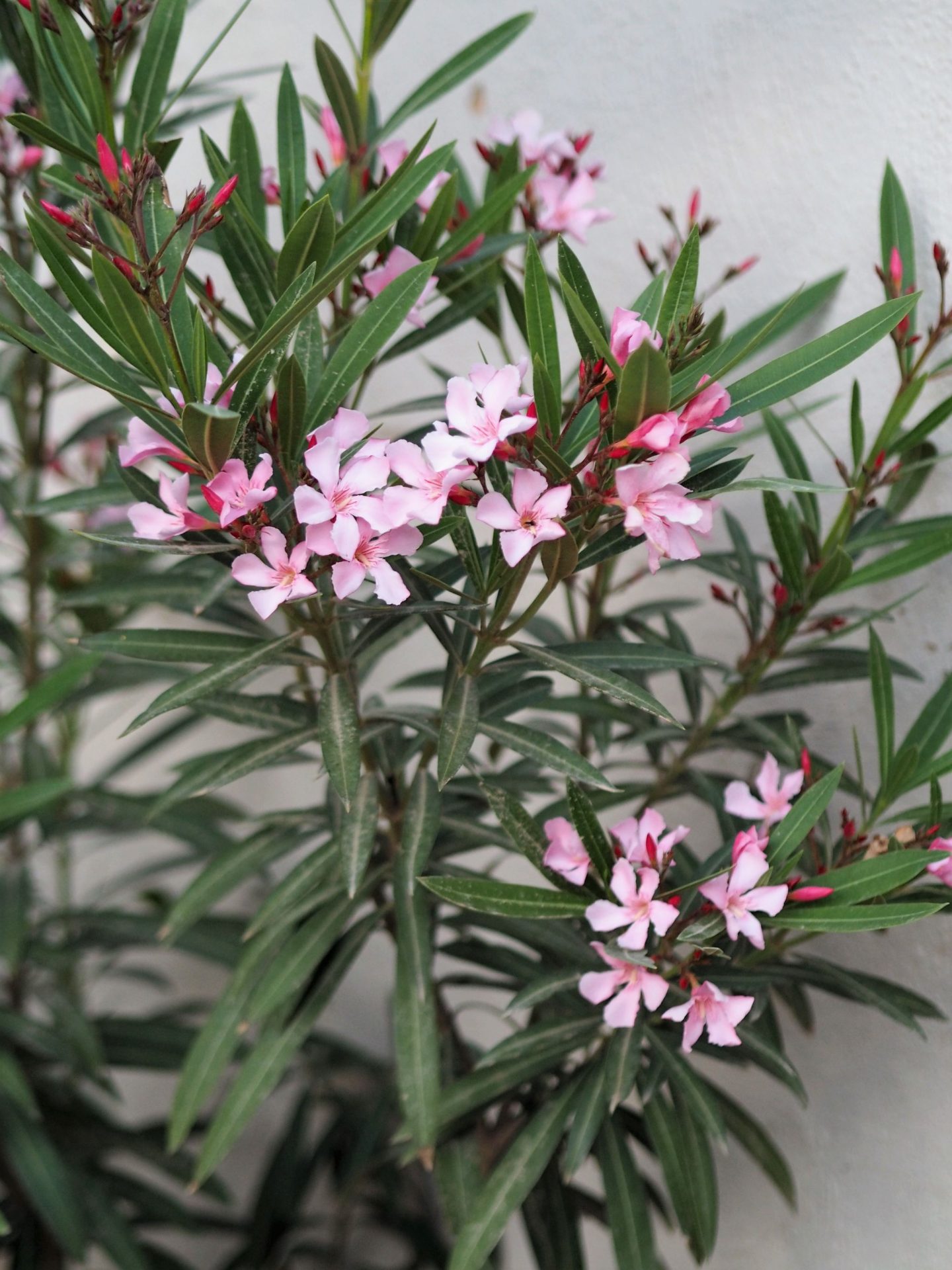 Xo Laurie
Subscribe for the latest updates!