Malta is already a distant memory even though less than a week ago I was still there! I'm sharing another outfit today, this time one of my favourite brands, Roman Originals is on my little catwalk of Malta! It was the perfect place to stop by and take photos before I headed off somewhere.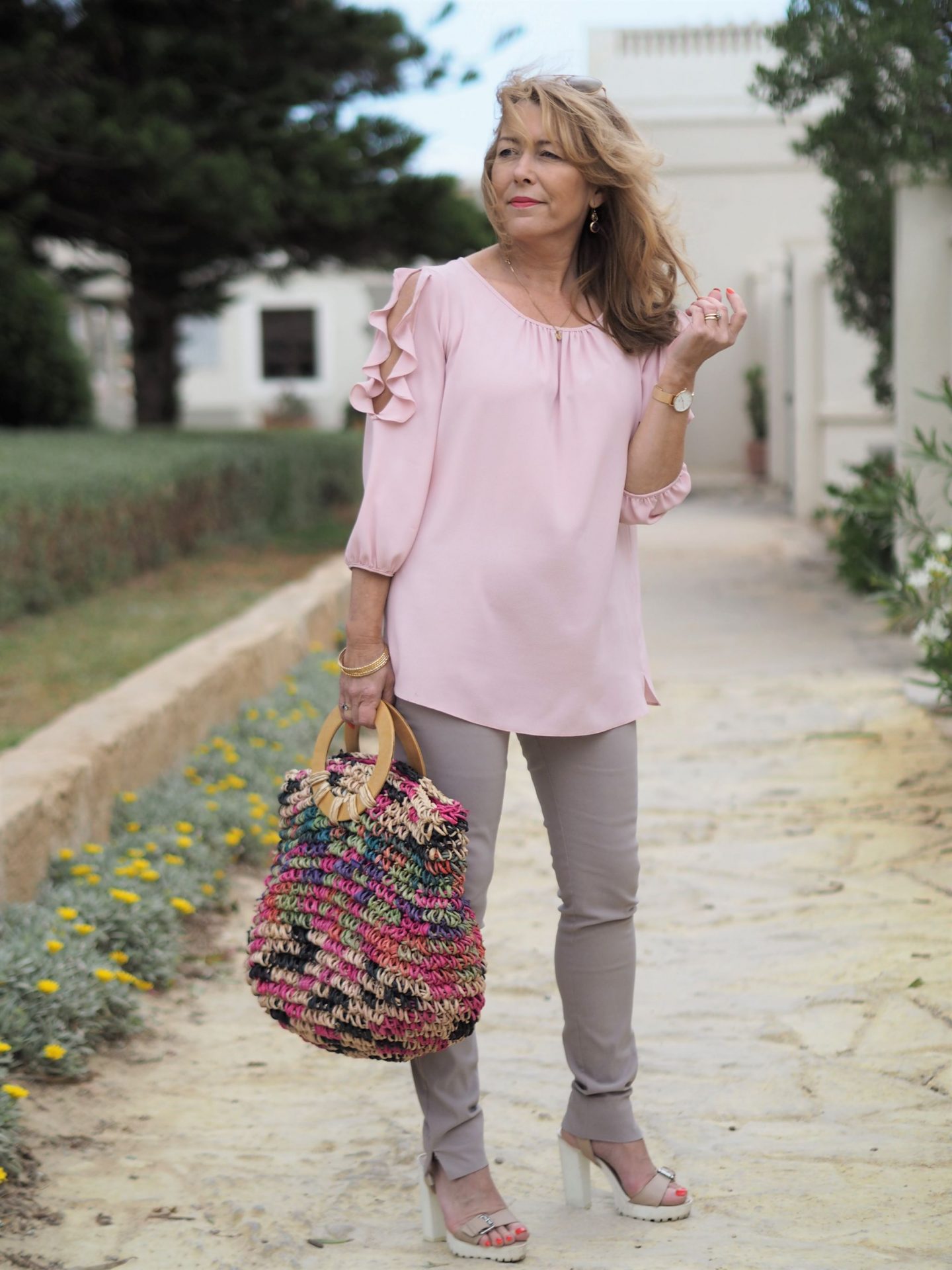 Simple, easy like a Sunday morning!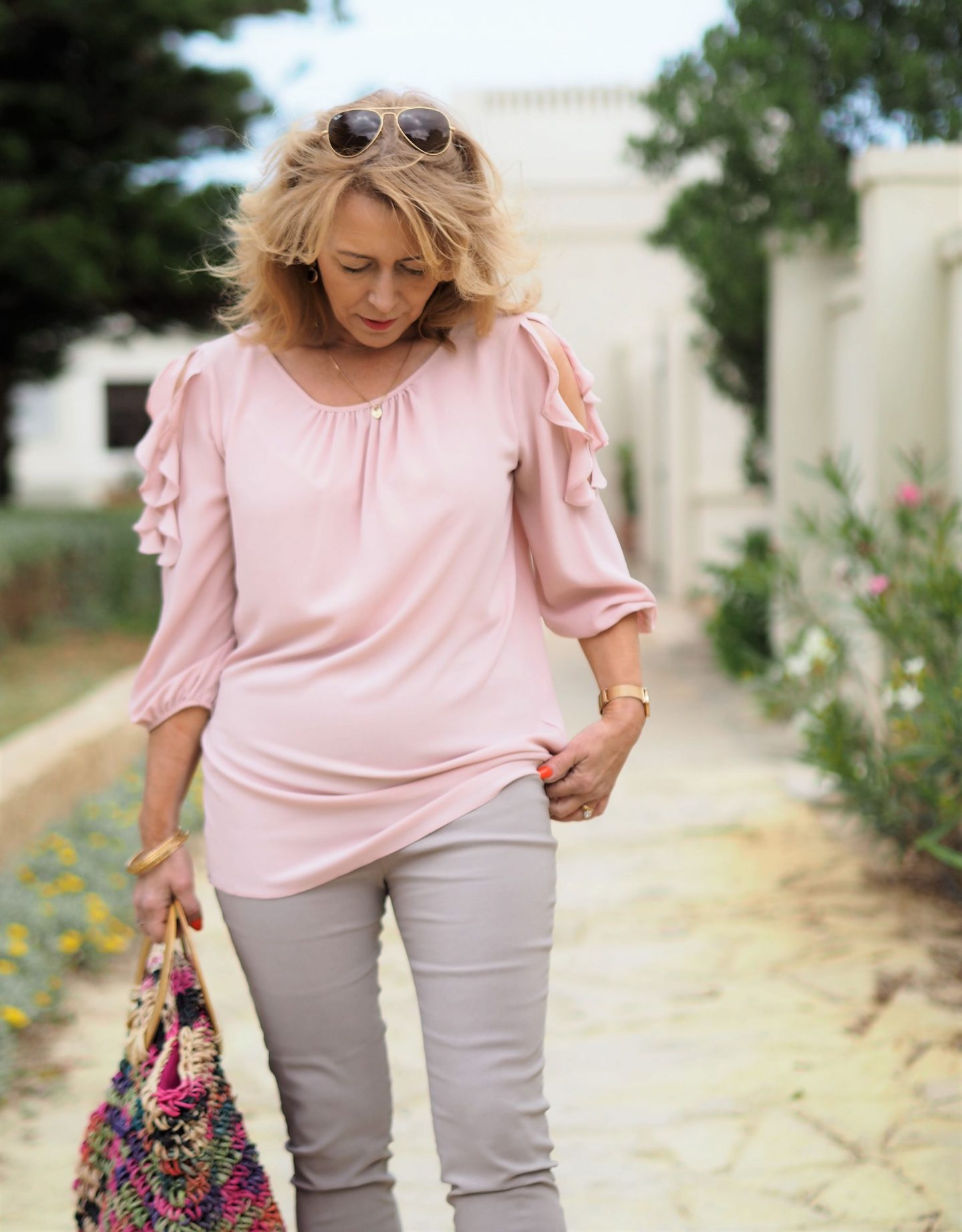 This cute cold shoulder top came out of the suitcase crease free perfect! The material is light and silky with three quarter length sleeves. It's also available in White too so I have listed the link below for you because this is such an easy to wear piece.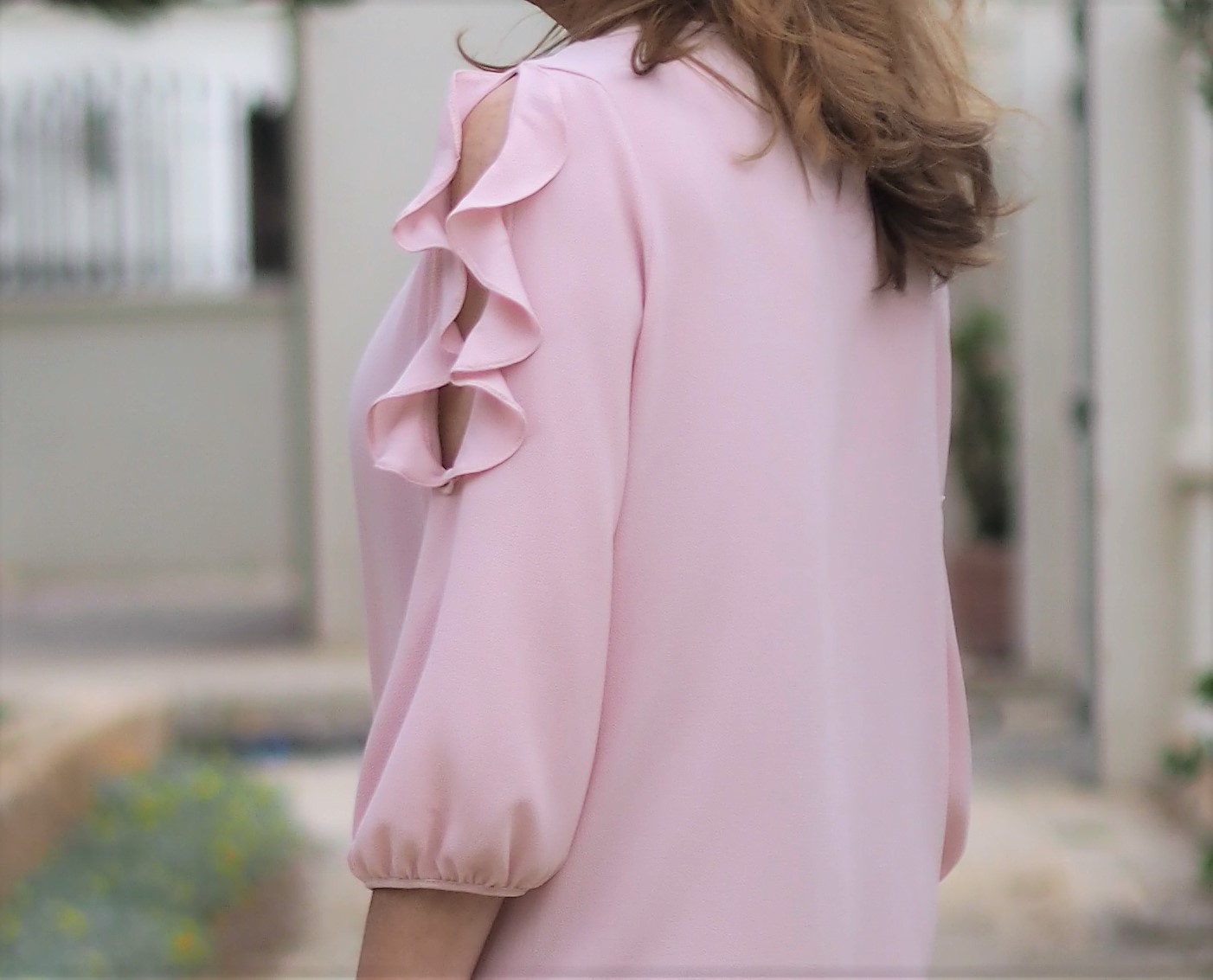 The feminine little ruffle on the sleeve adds a nice bit of detail to the outfit and the fact that it's a flowy little number is perfect for the temperatures even though it's so god damn windy!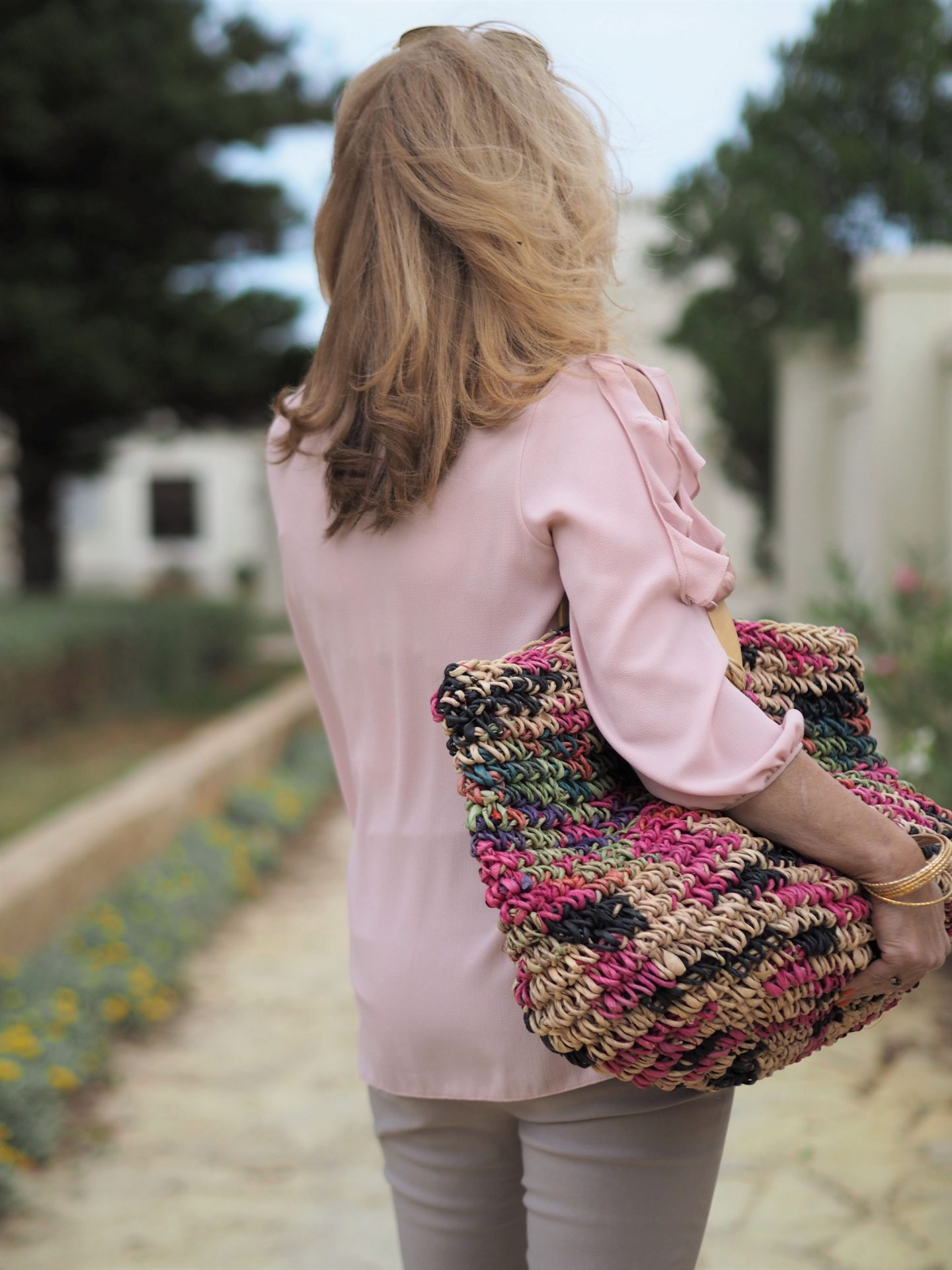 This crocheted bag that I found in a charity shop was my most used bag of the holiday, All the colour hue's in it was perfect to pair with any outfit. I guess multicoloured bags are a good way to go to pair with most items.
These Bengaline trousers come in so many colours! They are your workhorse wardrobe staple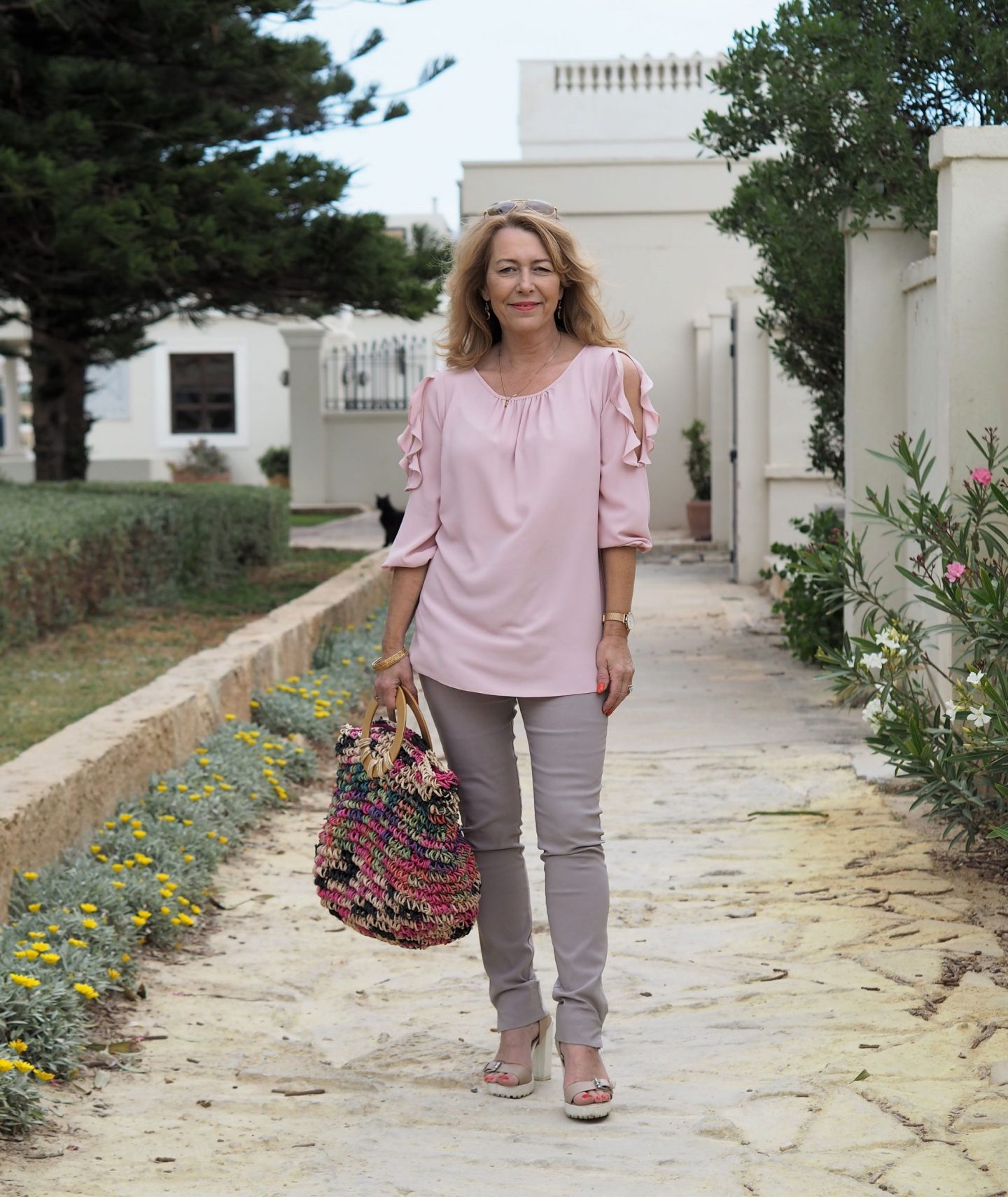 I can't shout enough about these jeggings. You may remember my post last year where I featured these in the three quarter length
The material is so much lighter than your average jegging and I don't iron these at all. Bonus! Worth every penny you pay for them. Available in so many colours you can't go wrong.
Having said that, these are a little overlong for little me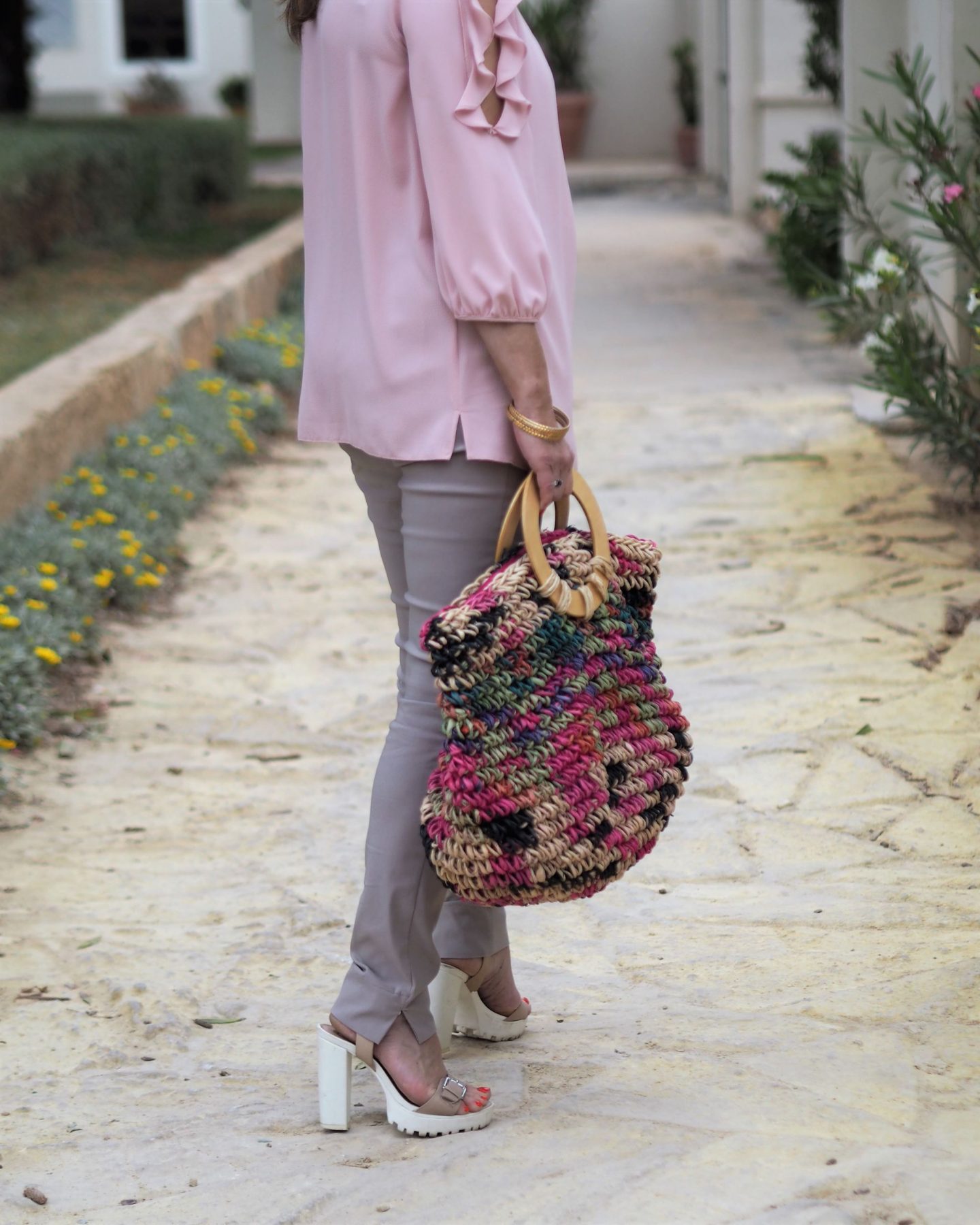 I chose to wear them like this merely so that you can see the split on the hem. A nice little detail for you average height ladies. I tuck them up just above that split and they're perfect. The shade I'm wearing here is called Taupe. A colour that will mix with everything but I also love this Light Grey colour.
I'm off to explore!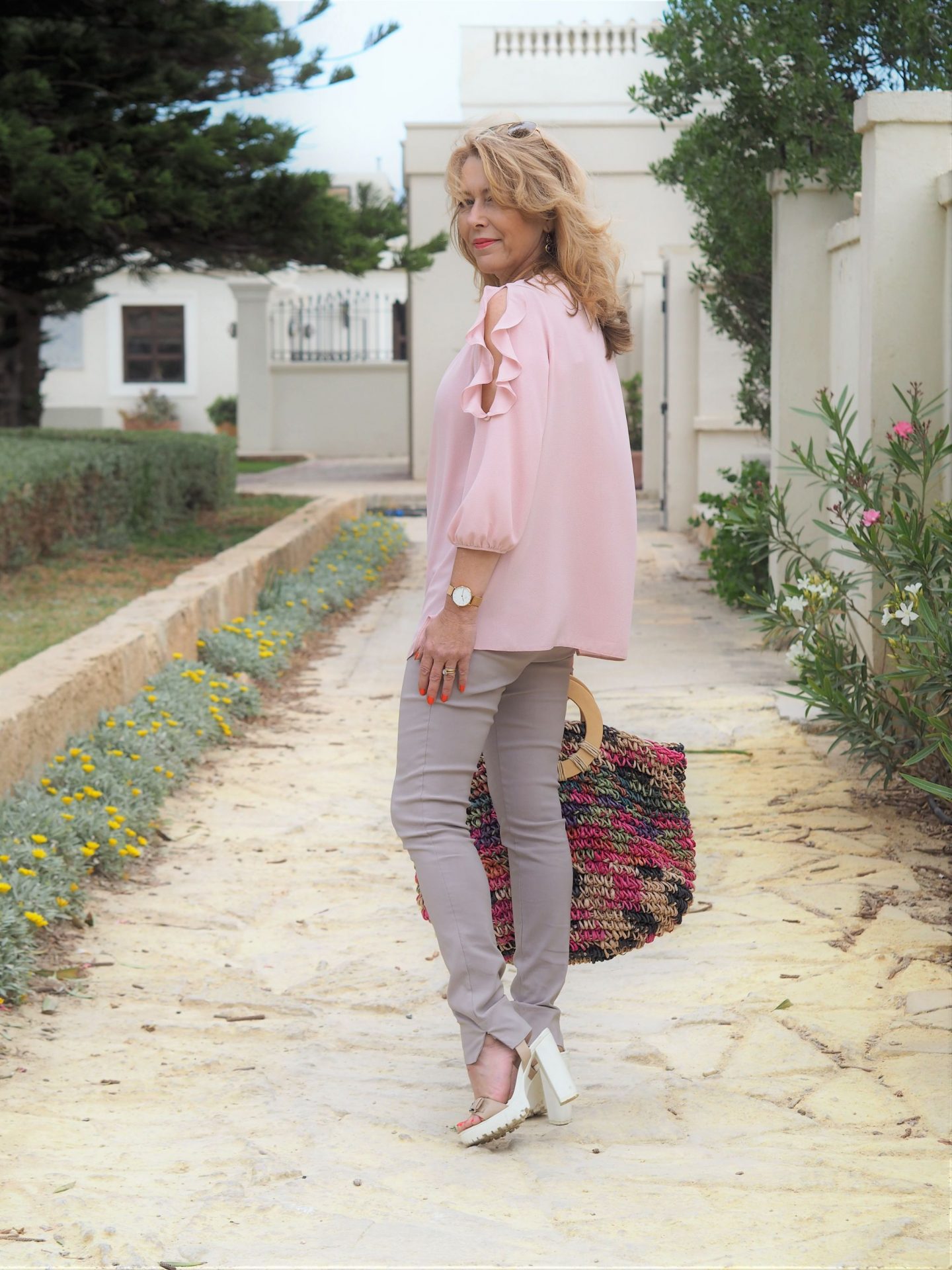 I will be sharing a gorgeous maxi dress from Roman Originals with you soon. When it comes to the Maxi dresses the brand really excels. This one I shared with you last year is available again, due to popularity and this has to be my all-time favourite Maxi dress here
Can you guess which one I've chosen this year? I'm wondering how predictable I am!
Quick Update! Special code offers for Roman Originals!
Bengaline Trousers Co/Roman Originals
Cold Shoulder Top Co/Roman Originals
Xo Laurie
Subscribe for the latest updates!