A few weeks ago the blogosphere was awash with this popular brand! I'm running behind on my posts, so I'm keeping the trend alive!
Evatrends is an online brand bursting with summer bright colours. Lots of eye-catching bold prints are available, and I have to say it's good quality stuff too. I have three items from the brand and I'm really happy with all three items.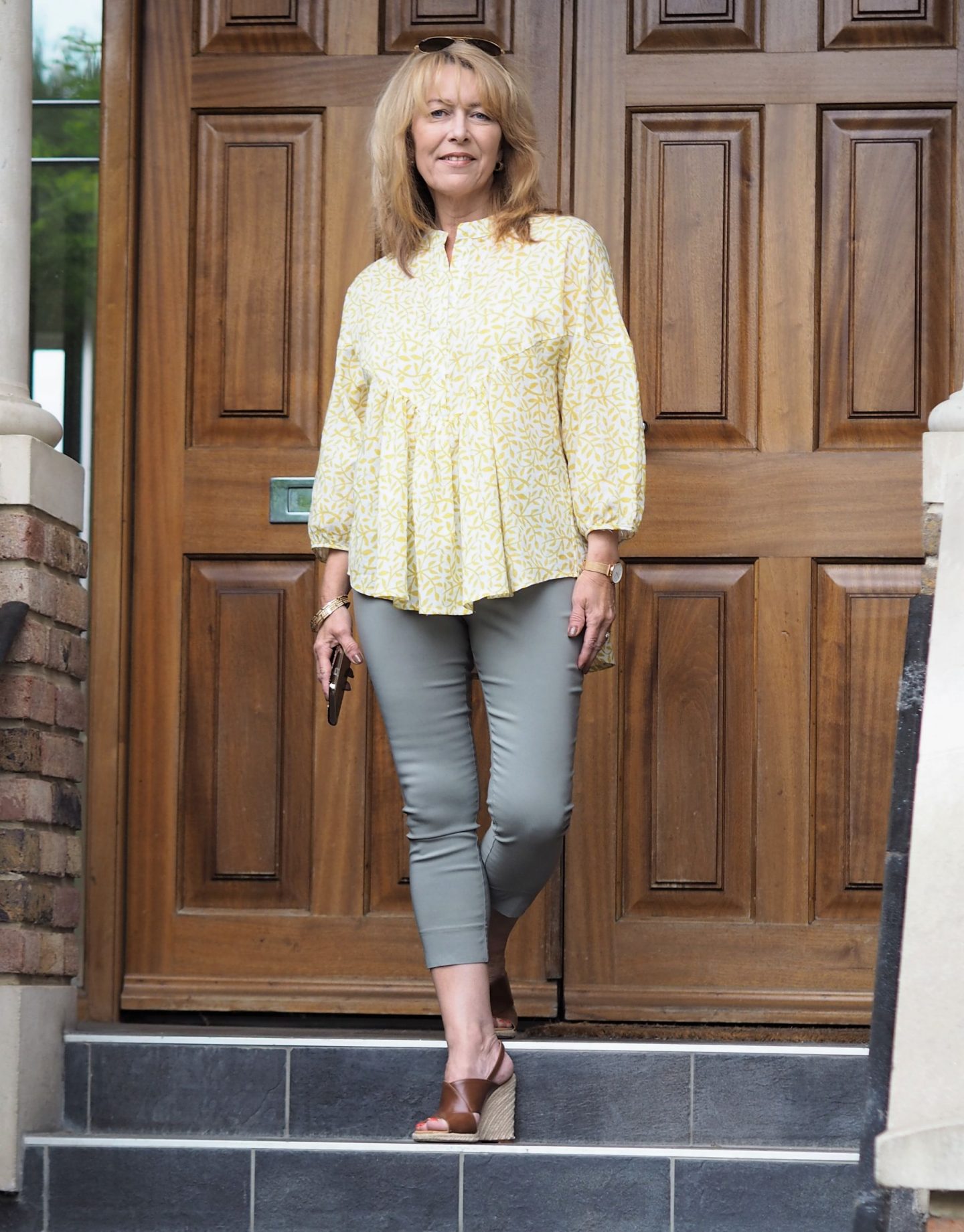 I love the colour of this smocked blouse. A ditsy print of white and yellow. Very comfortable on for this warm summer day.
Puffed sleeves, collarless and the smocking in a V-shape tapering at the bust line adds interest.
I'm spending the day on the Thames in these photos. Our friends live right on the edge of the river and I'm going to do a spot of fishing. Yes you read that right, fishing! I don't mind getting my hands dirty you know!
The bright yellow floral design on the white is a real fresh citrus colour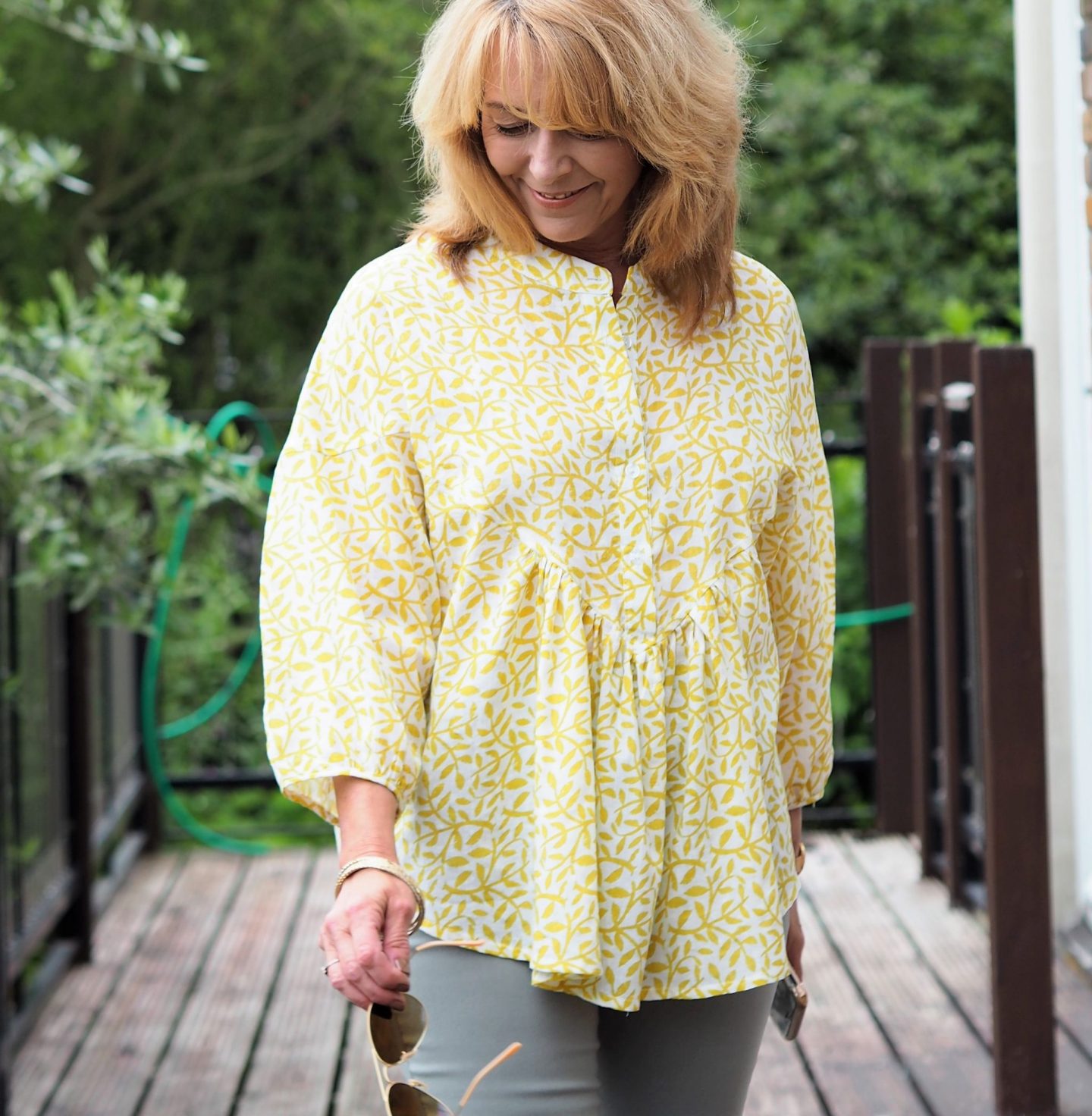 A closer look at the pattern here, the top reminds me of painters overall! Don't ask why! but I love the freshness of it. you may remember my last post for Evatrends, the Kaftan post? I have been living in that Kaftan at home. My go get comfortable item for when I'm lounging around. It's well and truly got its price per wear!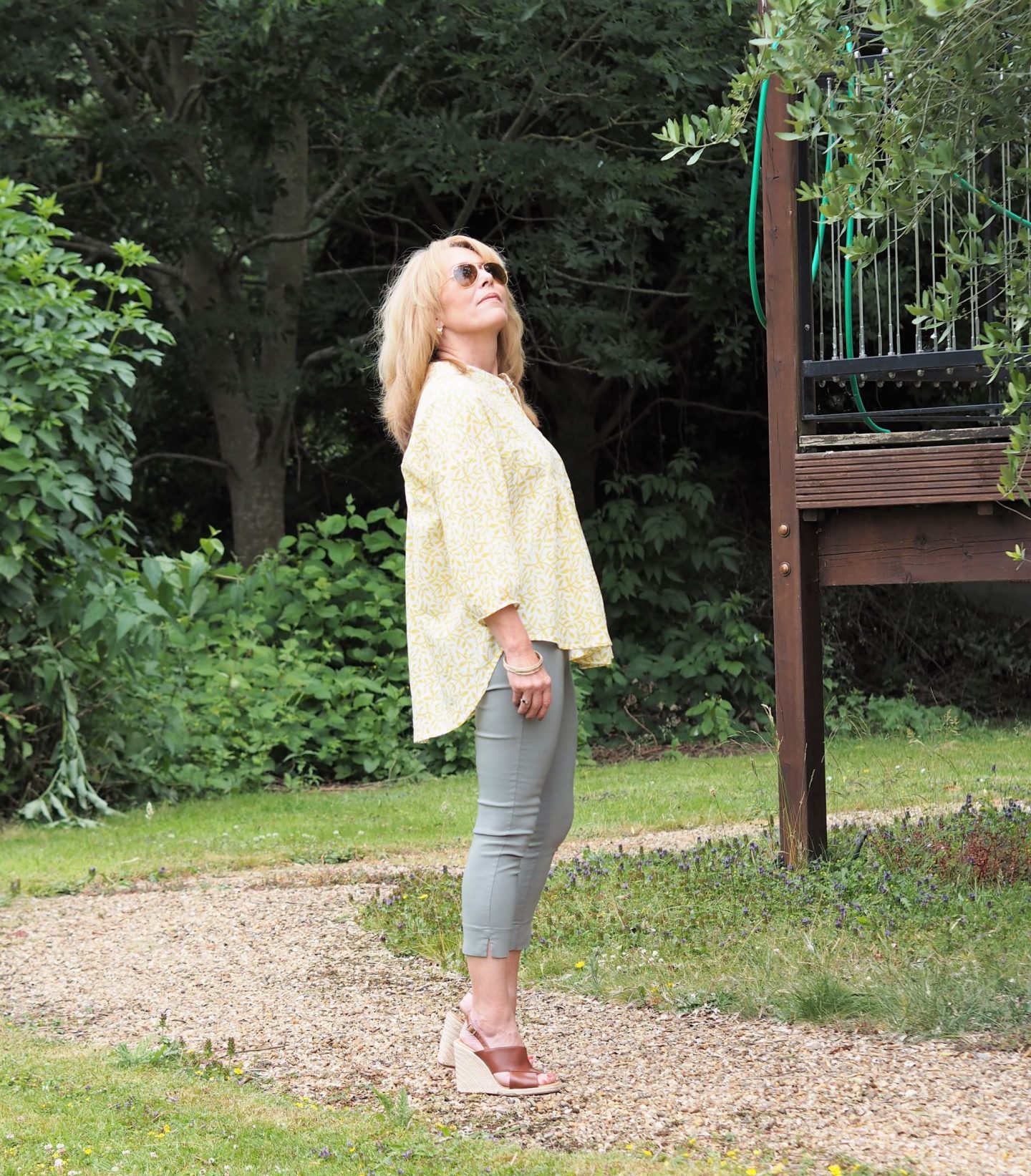 I've paired the top with some super stretch three-quarter jeggings in a Khaki colour. I nearly wore my White Jeggings & I think White would work very well with this top, as well as Tan
I decided on a whim to straighten my hair for this day out with friends. It takes ages for me to get rid of those curls, but of course, sitting by the river the damp has set in. Mistake!
No backside on show in this floral number!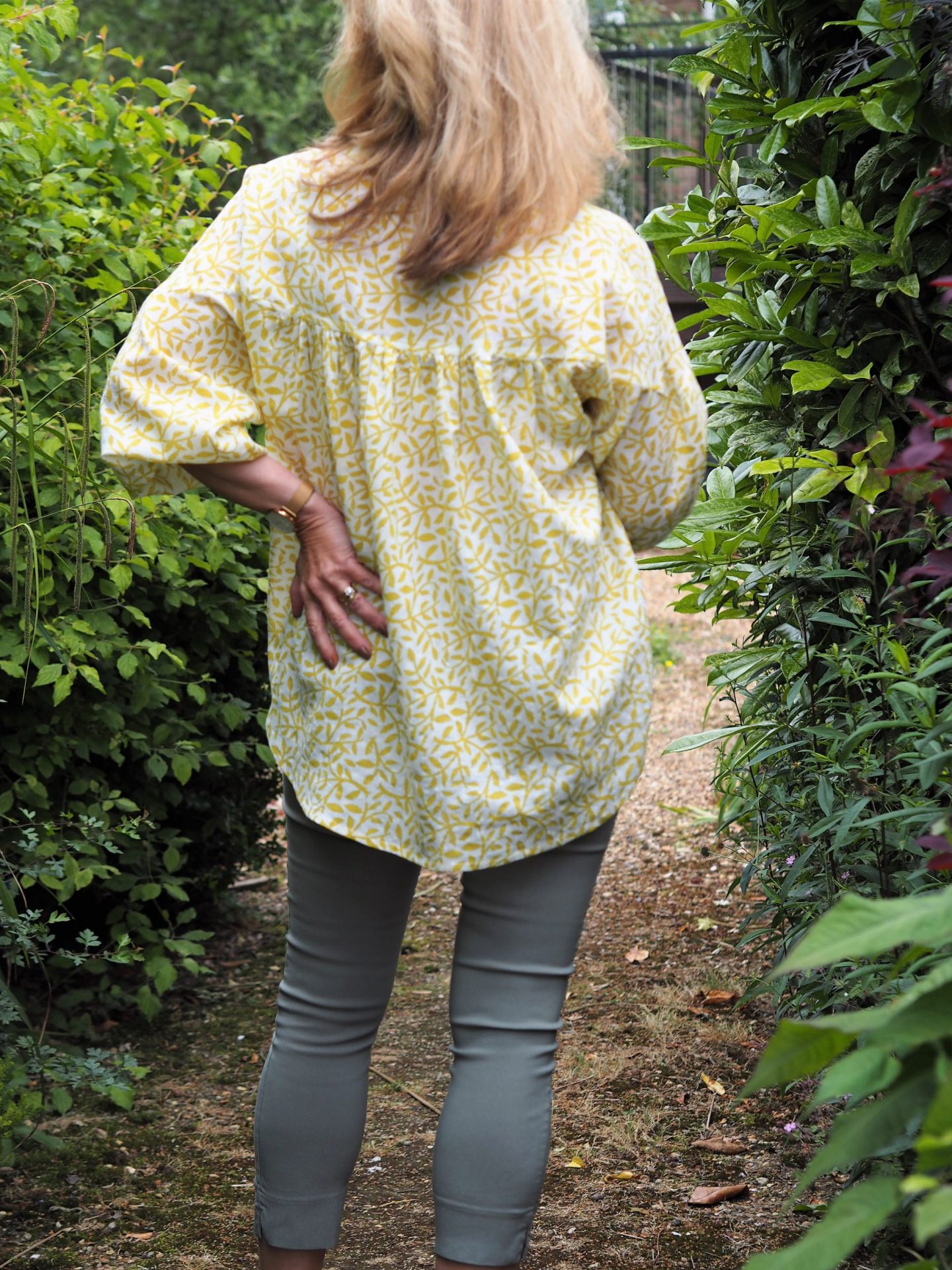 The shirt has a really low dip at the back, perfect for those of us shy to have all our backside on show when wearing jeggings. I think it adds a nice design interest too. If you take a look at the Evatrends site, you will find a lot of it is very loose fitting, This top is no longer available, they have a very quick turnover, so if you see something you like grab it!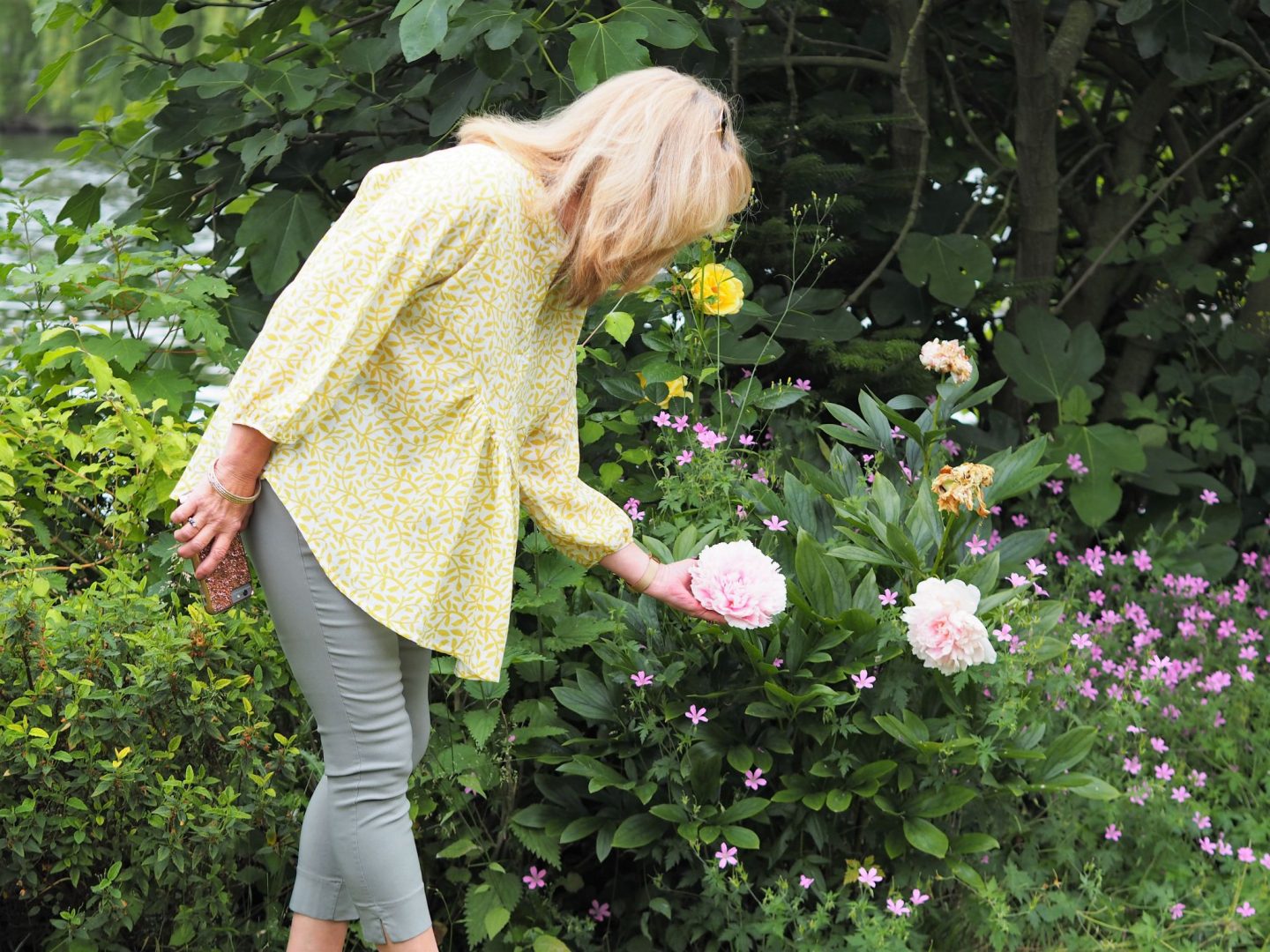 The garden adjacent to the river is full of mature plants. I wanted to dig up this peony!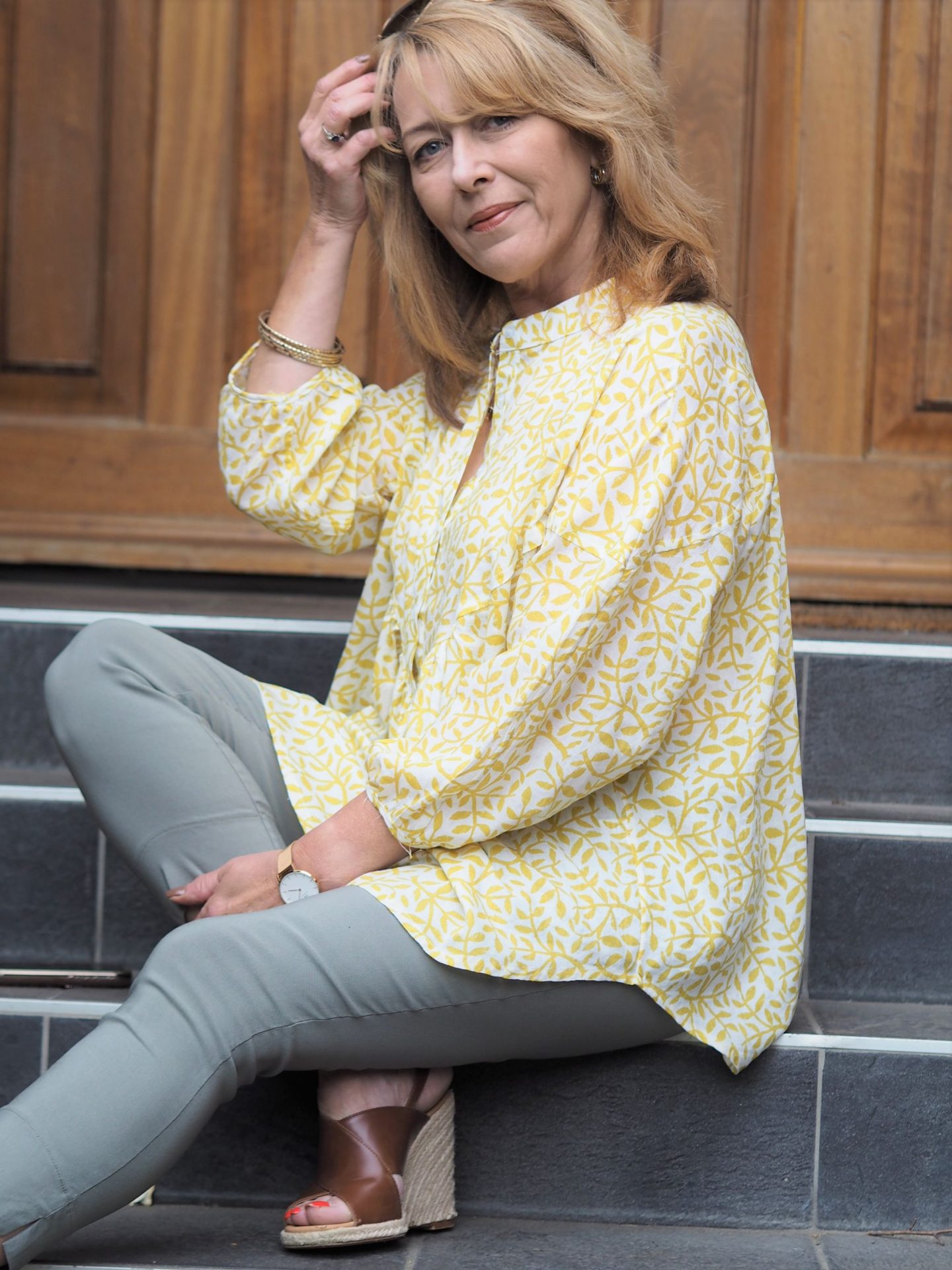 I'm finishing off this post with some items that have caught my eye from the Evatrends site. There's a good sale page going on there at the moment. so do pop over! I'm looking forward to sharing my third Evatrend item with you!
Citrus Floral top Co/Evatrends
For discount – Add VM15
Three quarter trousers /Roman Originals
Tan wedges / Zara
Xo Laurie
Subscribe for the latest updates!