That first couple of days on holiday when you have to get your kit off and into the swimsuits? I'm still not overly confident. It's the age thing I think. I don't want to appear mutton!
I was approached by For Luna, a swimsuit brand that designs retro swimsuits. Actually, they're more than that. I would say confidence builders too.
The designs on offer are fantastic for anyone shy of showing off their body on the beach or holiday resort and the styles are flattering in all the right places. I don't like that high leg look that starts at the waistline on some swimsuits. All the ones I tried on in the shops I thought just looked ridiculous on me! I could imagine whispers of "look at that old girl trying to look twenty!"
One thing I will say – For Luna Swimsuits definitely have that sucky in magic!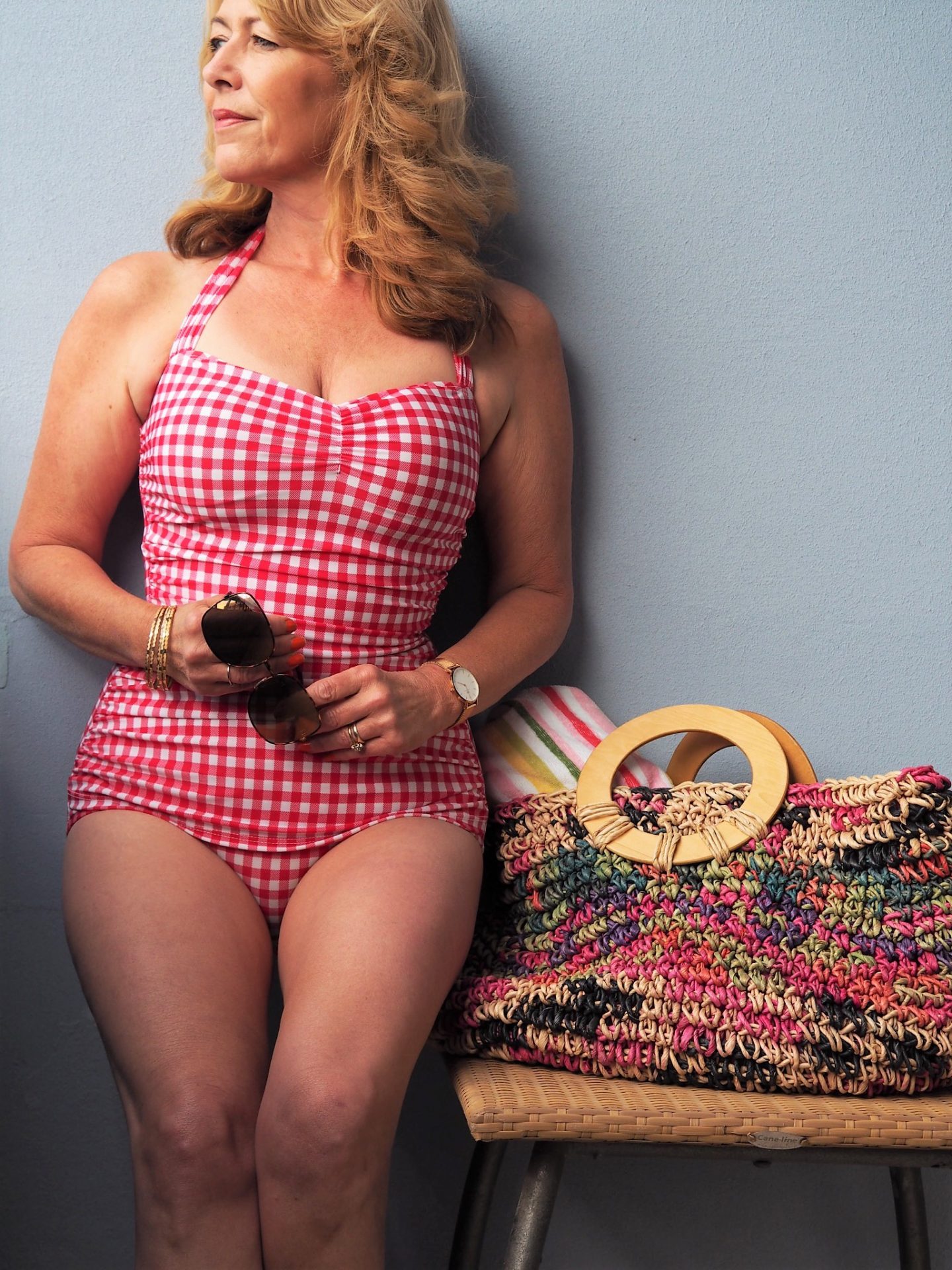 I'm not really into the retro trend but I am in for swimsuits that enhance the figure and boost your confidence. I've chosen this Red Gingham Bella Donna swimsuit and I loved how it sucked me in at all the right places. The material quality is fantastic and the 20% Spandex seems to do the job. Let me share the info on this suit.
Made in the USA
Ester Williams swimsuit
Sturdy under bust support band
Soft shaped foam cups
Side stays
No wires
Supports up to an F cup
Halter straps (tie)
80% polyester / 20% spandex
Front lycra lined
Skirted front, full brief to the back
Ruched body and gathered bust
SPF50+ protection
I like the fact that my boobs are not hanging out and the side supports in the bust of the suit is a very clever part of the design. The skirt part of the suit is where the magic is, giving double support in the tummy area and the legs are well, finishing at the tops of my legs and not at my waistline!
Just Chilling!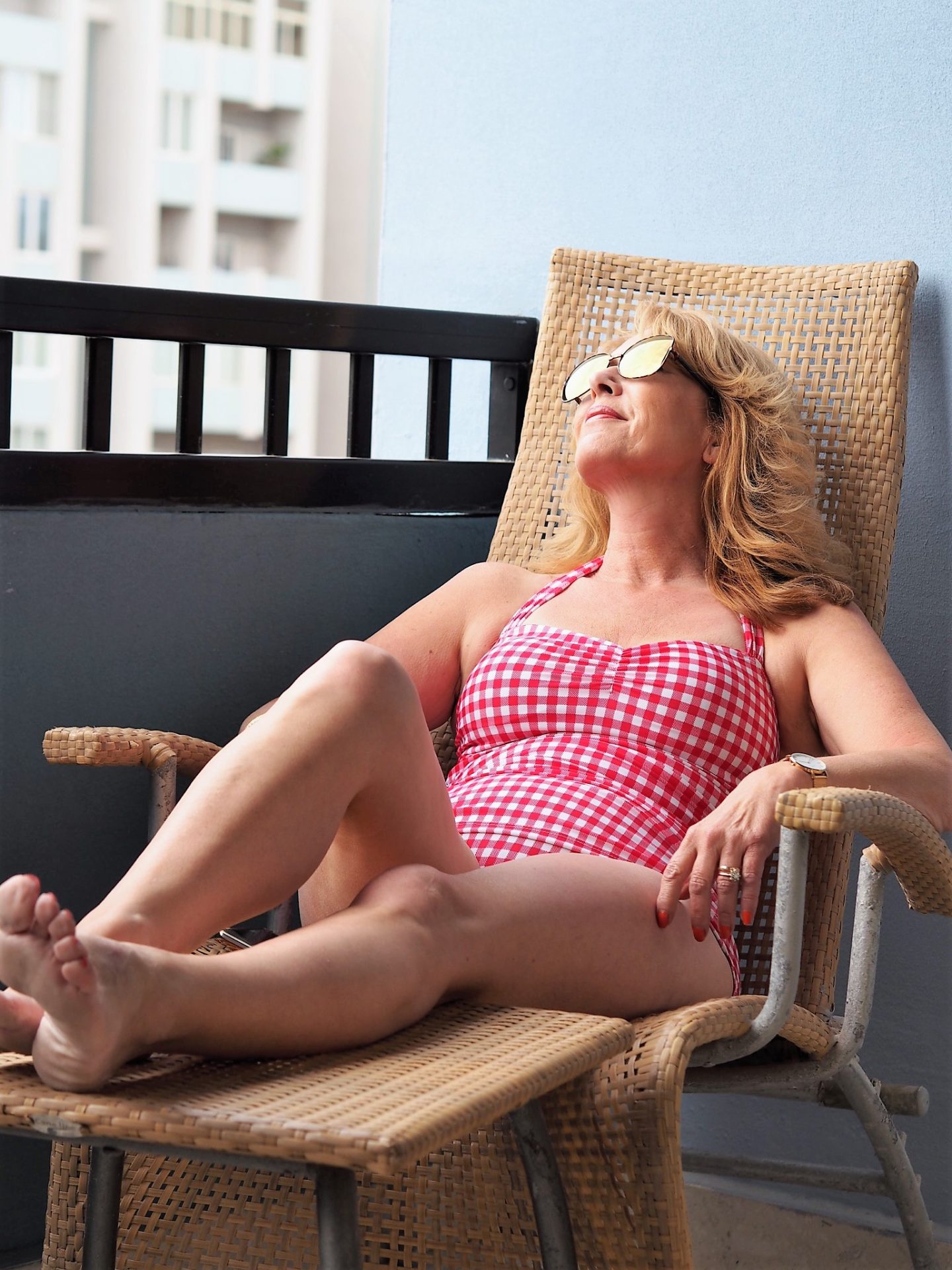 So I'm very happy with this one piece. I did intend on taking a few shots at the poolside but it was always so busy! The other half wasn't keen on playing David Bailey and I didn't want to draw attention, so I took these snaps on the balcony.
You may remember my post from last year about confidence boosting wearing swimsuits. The photos were taken in a London park!
How do you feel about swimwear in our age category?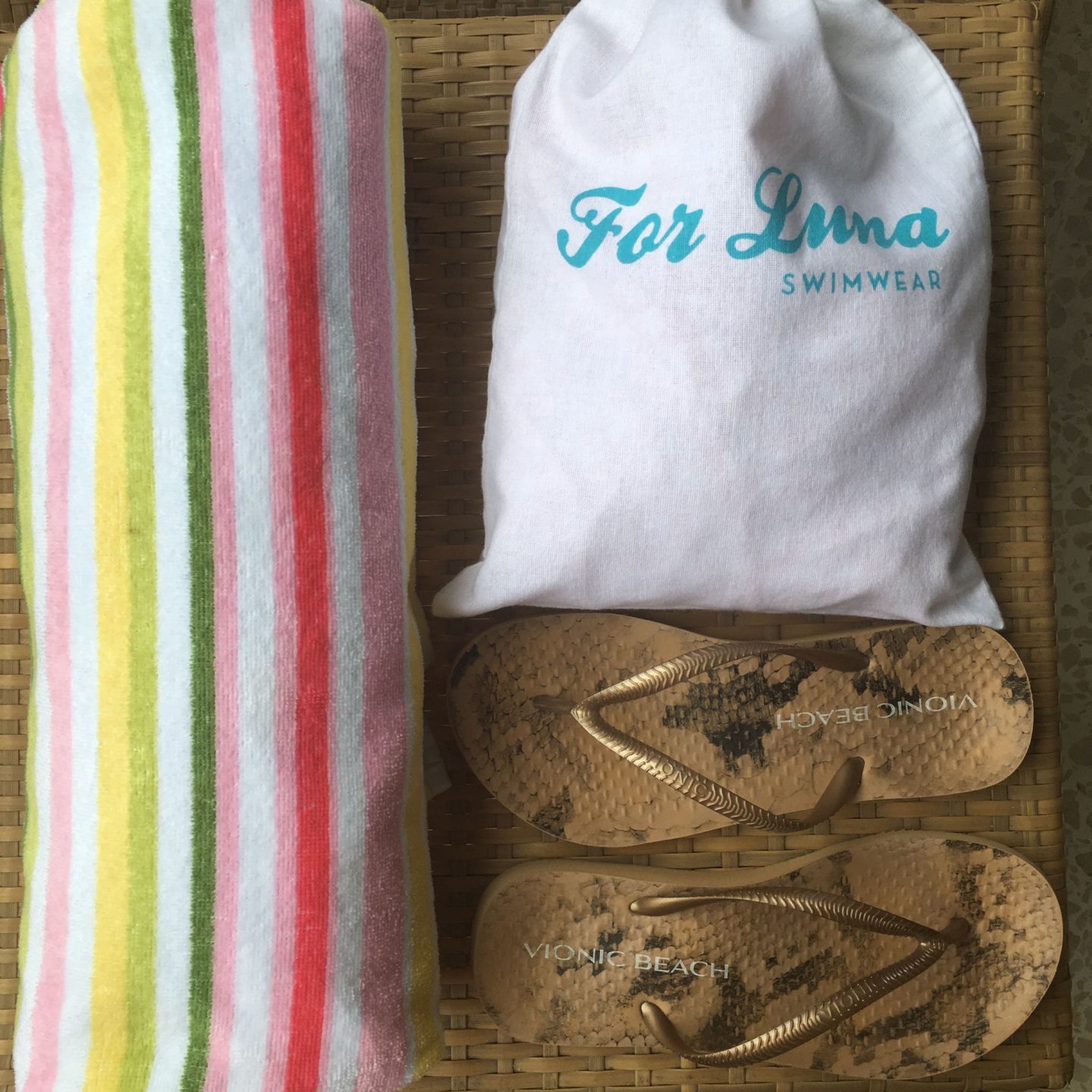 So I'm intrigued to know how you feel about body confidence and wearing swimsuits if you're in my age category? Would you wear a bikini? I was very lucky to be left with a stretch mark free tummy after having three children but I'm just not confident enough for a bikini. Maybe I'm just a bit prim and proper!
For Luna did nearly entice me with a high waisted type swimsuit though. There are lots of different styles but my heart was with the Gingham. I like the cute little bag that the swimsuit belongs in too.
Here are some other great For Luna swimsuits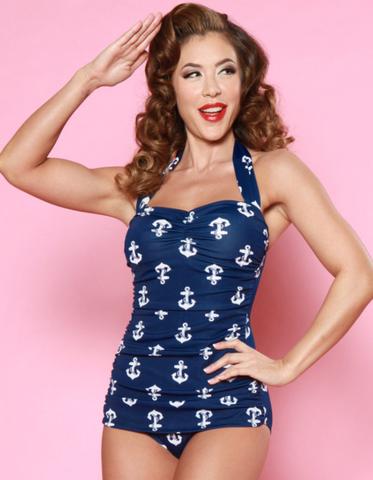 I like the print on The Sailor Jeri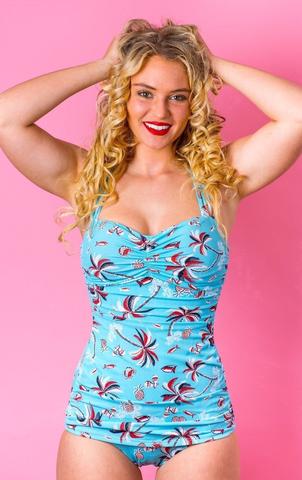 And the Palm Springs Retro Swimsuit
Do pop over and have a browse. The swimsuits are available in plus sizes too which is a bonus. I was really pleased with my swimsuit and would like to thank For Luna for boosting my confidence!
Bella Donna Retro Swimsuit Co/For Luna
Xo Laurie
Subscribe for the latest updates!