A second entry into the blog this year is one of my favourite brands Havren. You may remember the other stylish dress that I shared by them on here a while back? That proved to be very popular and that dress actually is now on sale and I'm leaving a link to it below for you.
The stylish red Nancy tunic dress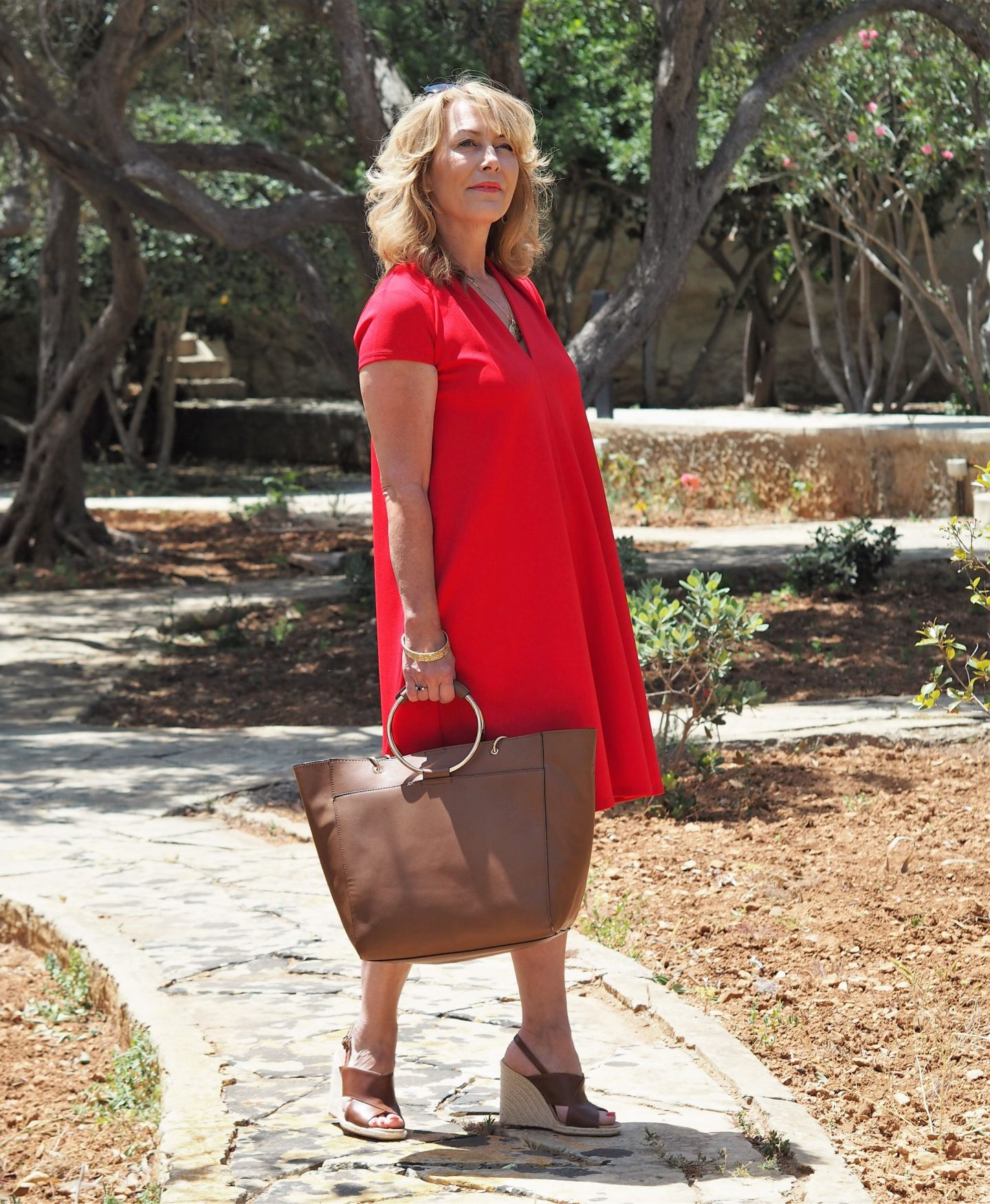 However, this dress is completely different from the last. The Nancy tunic dress is free-flowing and simple. Not restrictive in any way, so it's perfect for wearing on a hot day. I love the simple design of this dress, not a lot needs to be added to it. The dress does all the talking!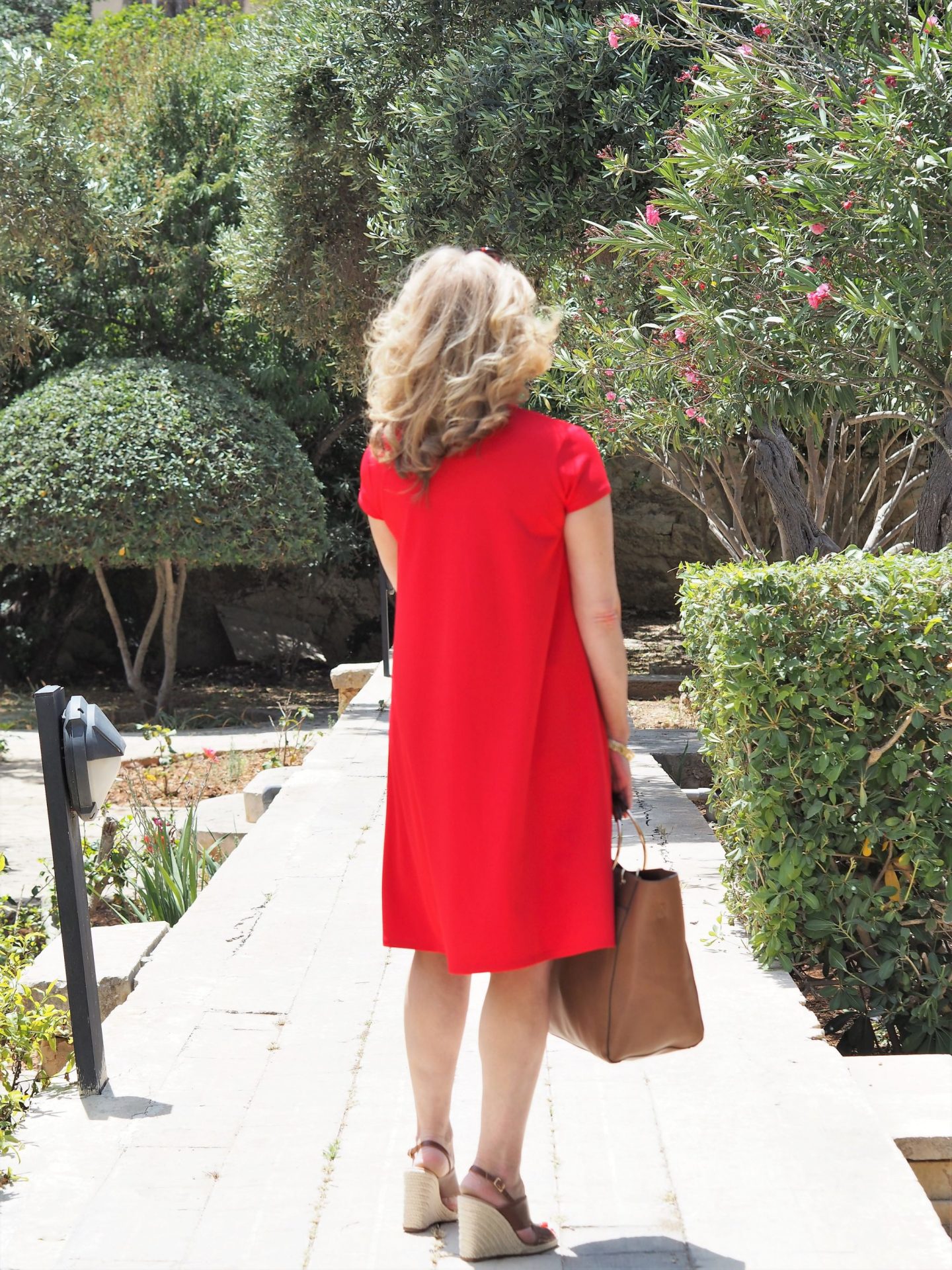 The only fitting is at the tops of the arms and the bust area. It's a real juicy red colour With little cap sleeves, perfect for covering the shoulders from burning on my shopping trip in Malta.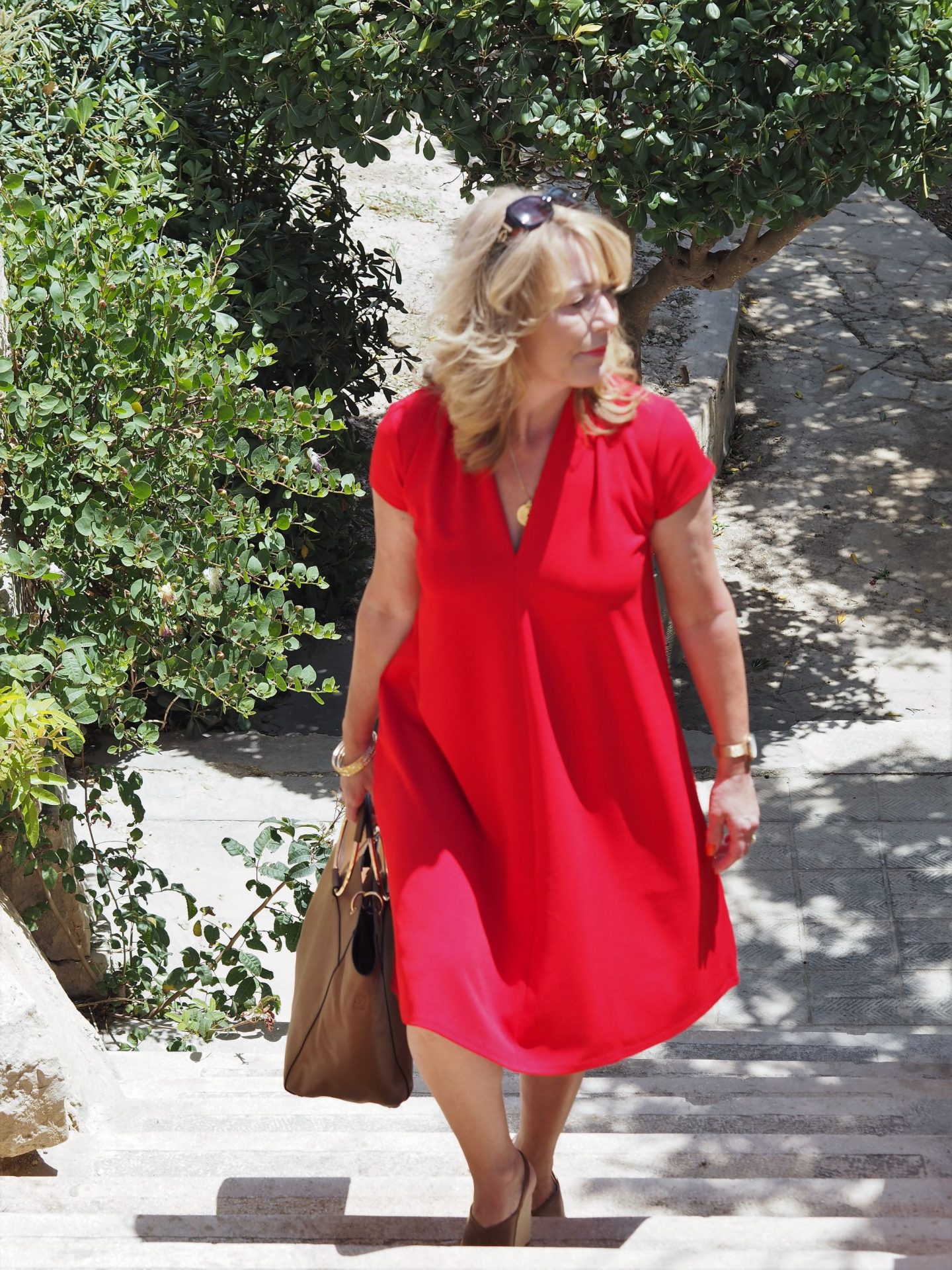 The Havren collection is available online and also stocked in House Of Fraser. I'm very surprised that I don't see it much in the media, and I don't think this brand gets the attention it deserves. I have loved every item I've received from Havren and the quality is really good for the price. This dress is retailing at a mere £39.00. So this is very affordable.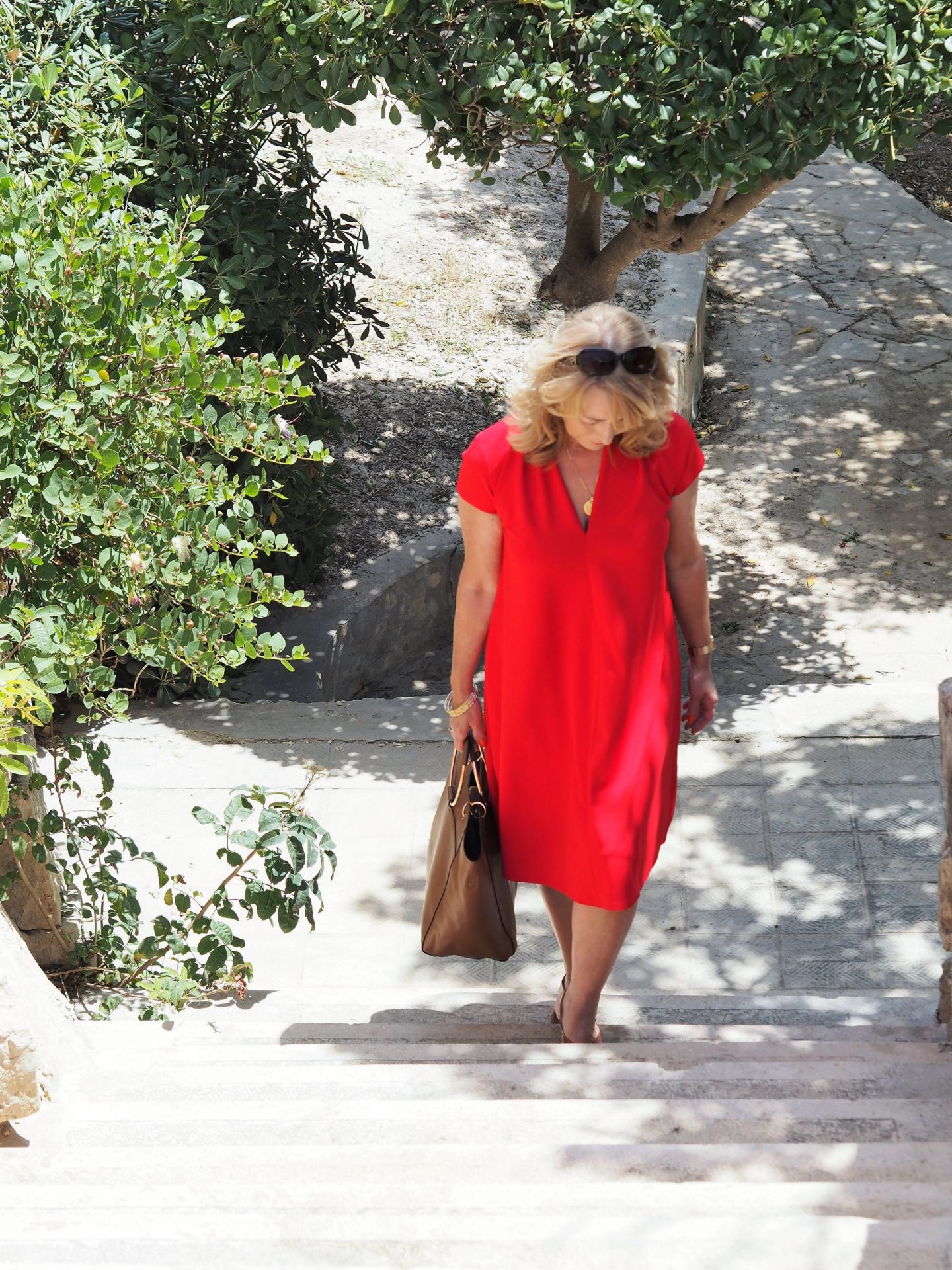 There are a couple of pleats either side of the neckline to add interest. The body of the dress is floaty and the material is stretchy. Great for those blowout meals, this dress hides all the sins!
Red And Tan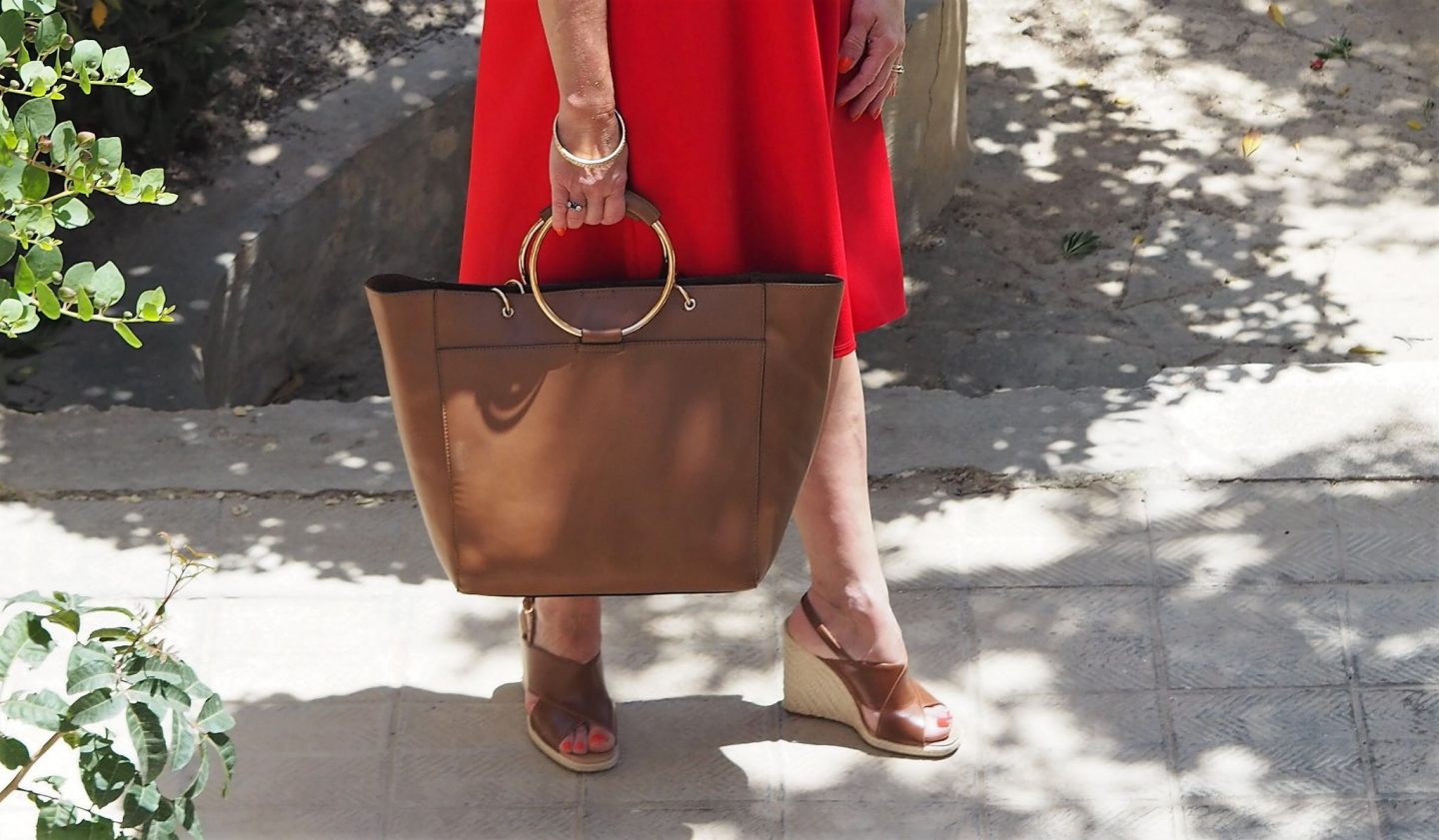 I chose to pair the dress with my Tan Accessorize shopper and my bargain find Tan wedges from Zara. I debated on whether this would work well together colour wise but I quite like it. What do you think? Other more bling accessories could be added to turn this dress into evening wear. Easy peasy!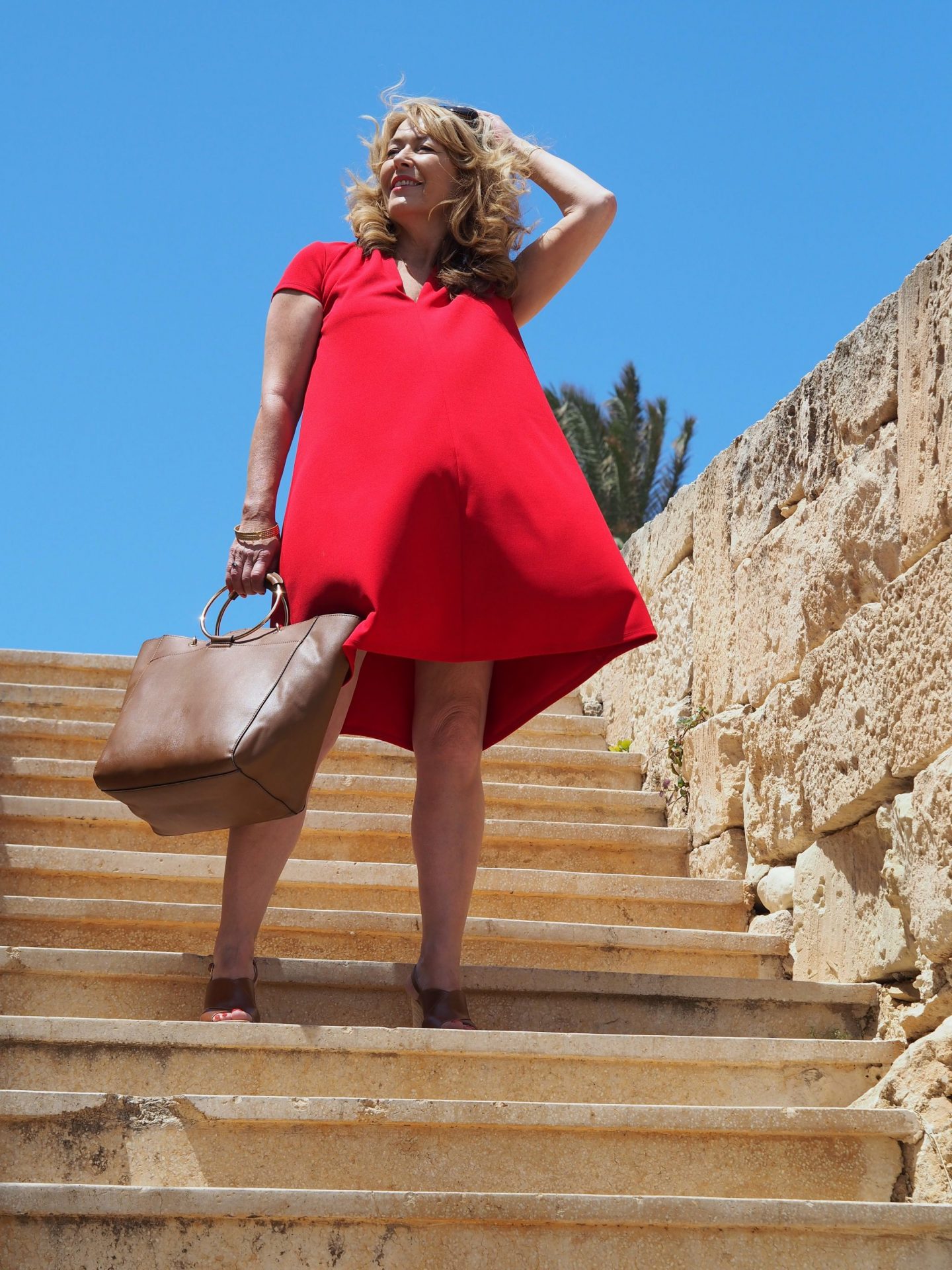 I just had to add this blooper pic so you can see the volume of the dress and that gorgeous blue sky!
More stylish Havren pieces
I have four of the six items below. I have my eye on the white lace dress! And bottom right is the Lexi fluted sleeve dress that I have in red. You can see it in the red at this post here.
Xo Laurie
Subscribe for the latest updates!