One item I was so happy to have packed for my holiday were these Ainsleigh Vionic sandals. You want a comfortable pair of sandals that will go with all your outfits in your suitcase.
I don't consider items that I receive from brands mine until the post has gone live, but these beauties were worn nearly every day of my holiday!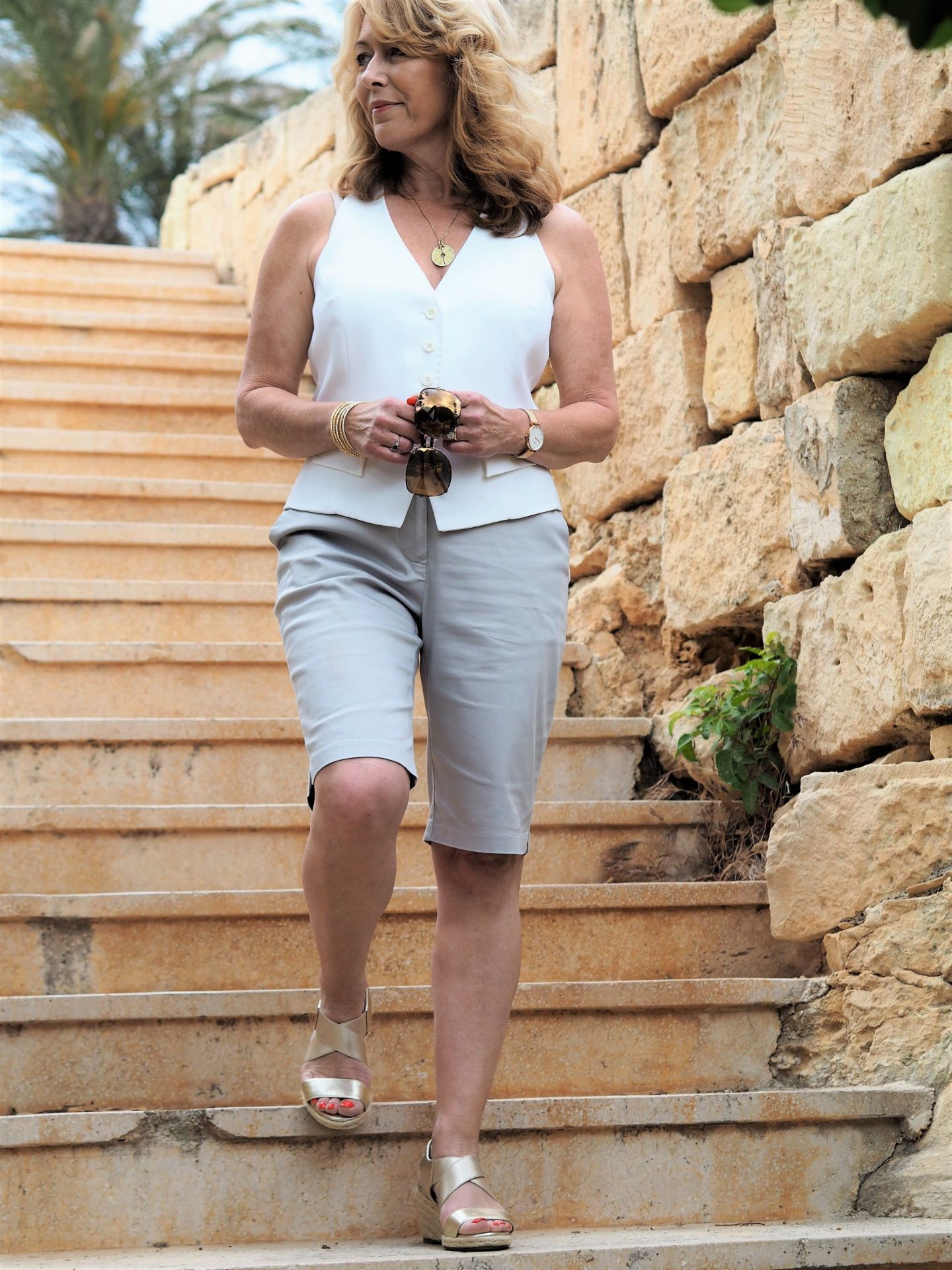 Malta is a very hilly place! So I knew I needed a pair of sandals that would one, be extra comfortable and two, go with all the outfits that I wanted to pack.
You may remember my winter post when I shared my Vionic boots. I wondered then what the secret was to how comfortable they were. And hand on heart they didn't disappoint at all! I lived in those boots till around the end of April!
So let me tell you why I love these sandals so much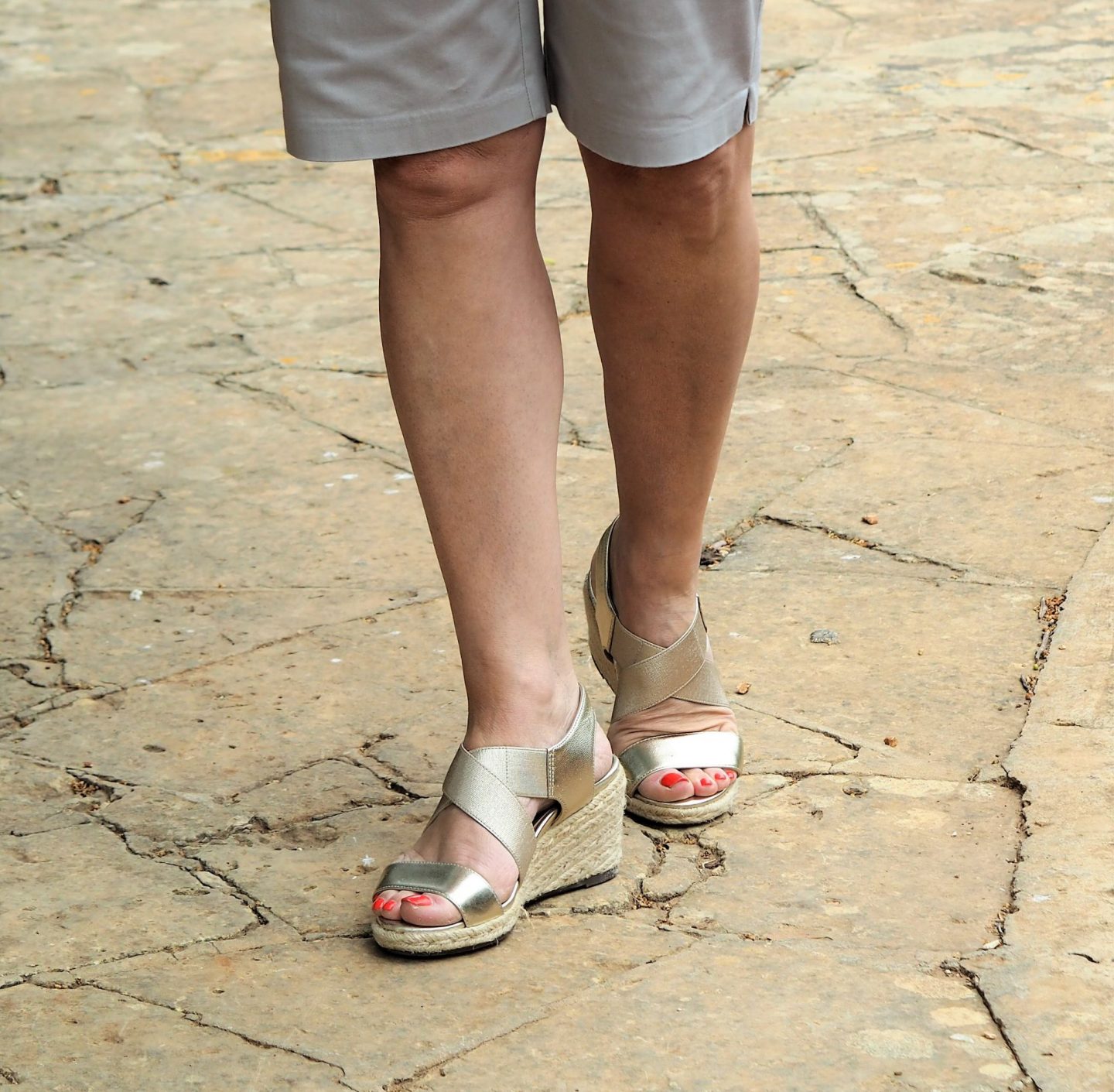 The colour – Metallics go with everything!
Comfortability – Do you know the secret? I'm coming to that!
Versatility – Perfect for day or evening wear
The elasticated crossover front means there's no tightness
As you can see above the wedge heel is perfect for just adding that little bit of height, perfect for wearing an evening dress with or a city smart outfit like above. Yes, I'm doing city smart in Malta! The foot is only slightly elevated due to the design and they feel like flat sandals. (very cleverly designed thank you Vionic) because of the small platform and the wedge heel.
So let me share the secret behind Vionic shoes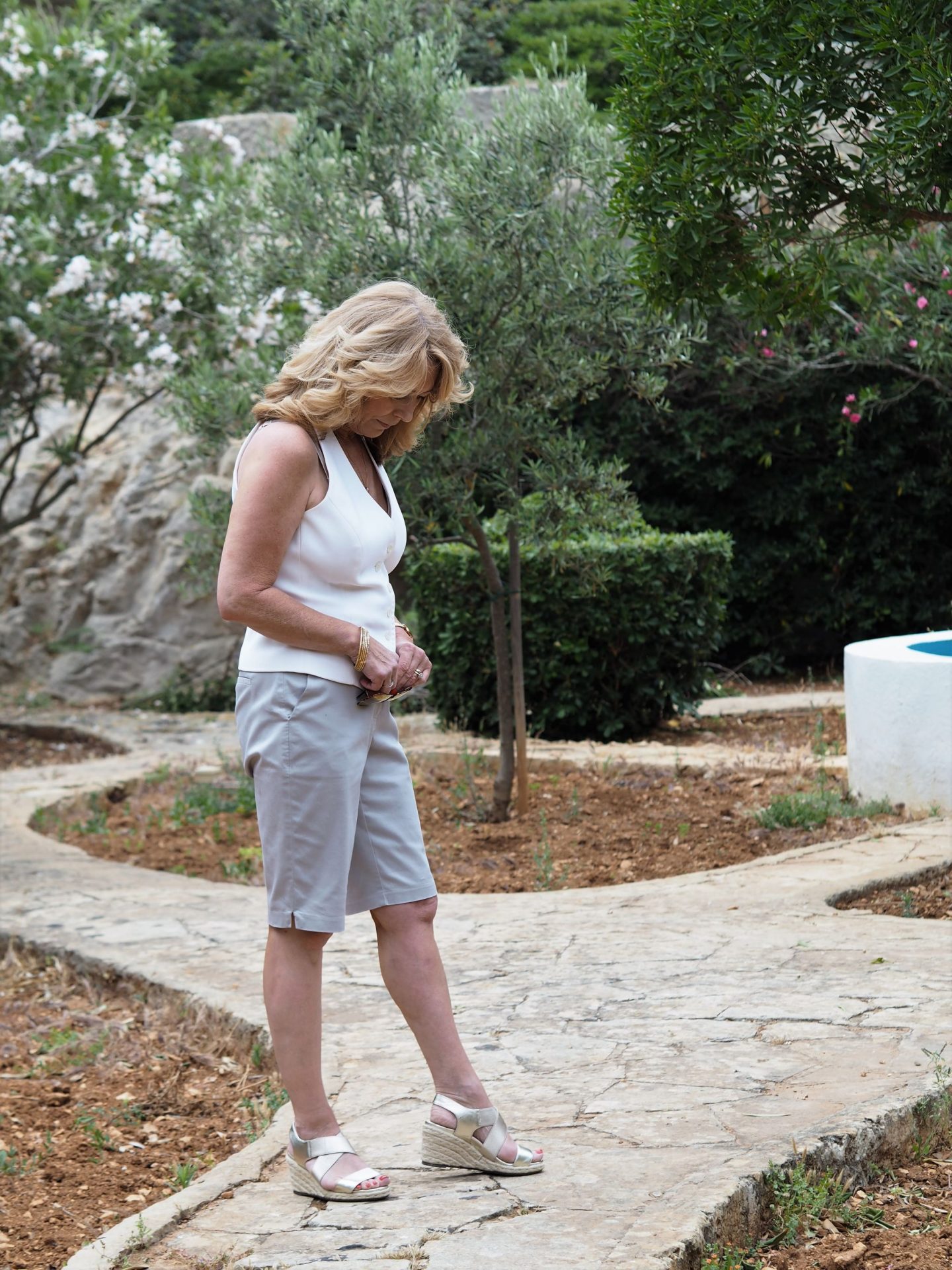 Vionic shoes were designed for men and women with Plantar Fasciitis a problem (and quite a common one I found out since my first post) in the foot that causes pain from the archway or heel of your foot when walking.
Vionic Shoes have a special arched support in the sole that cushions the foot for comfort. This also promotes a special alignment to the spine, so they are great for back pain and posture support too.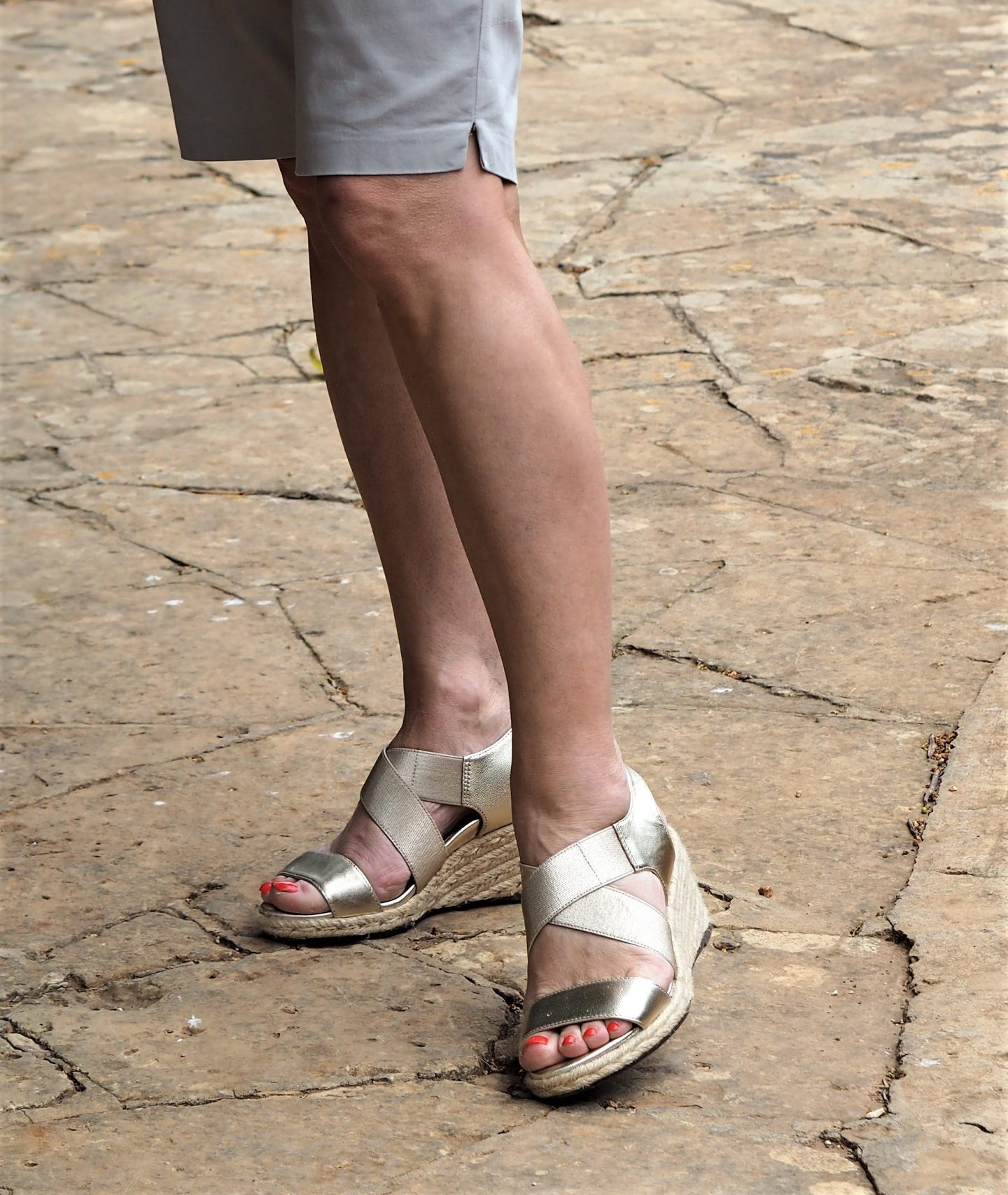 I'm Lucky, I don't suffer from any of these problems. All I can tell you is that Vionic produces the most comfortable shoes, sandals and boots that you can put on your feet. The elevated support for the arch of the foot really makes a difference.
Like I said, I packed these in my suitcase after a quick try on, knowing that I would need a pair of sandals that would be comfortable enough to withstand hilly walks, look smart and could switch from day to night for a little more glamour.
They served me so well, I can't recommend them enough. I also wore the Vionic flipflops on my holiday too. Even they have the arched support in them.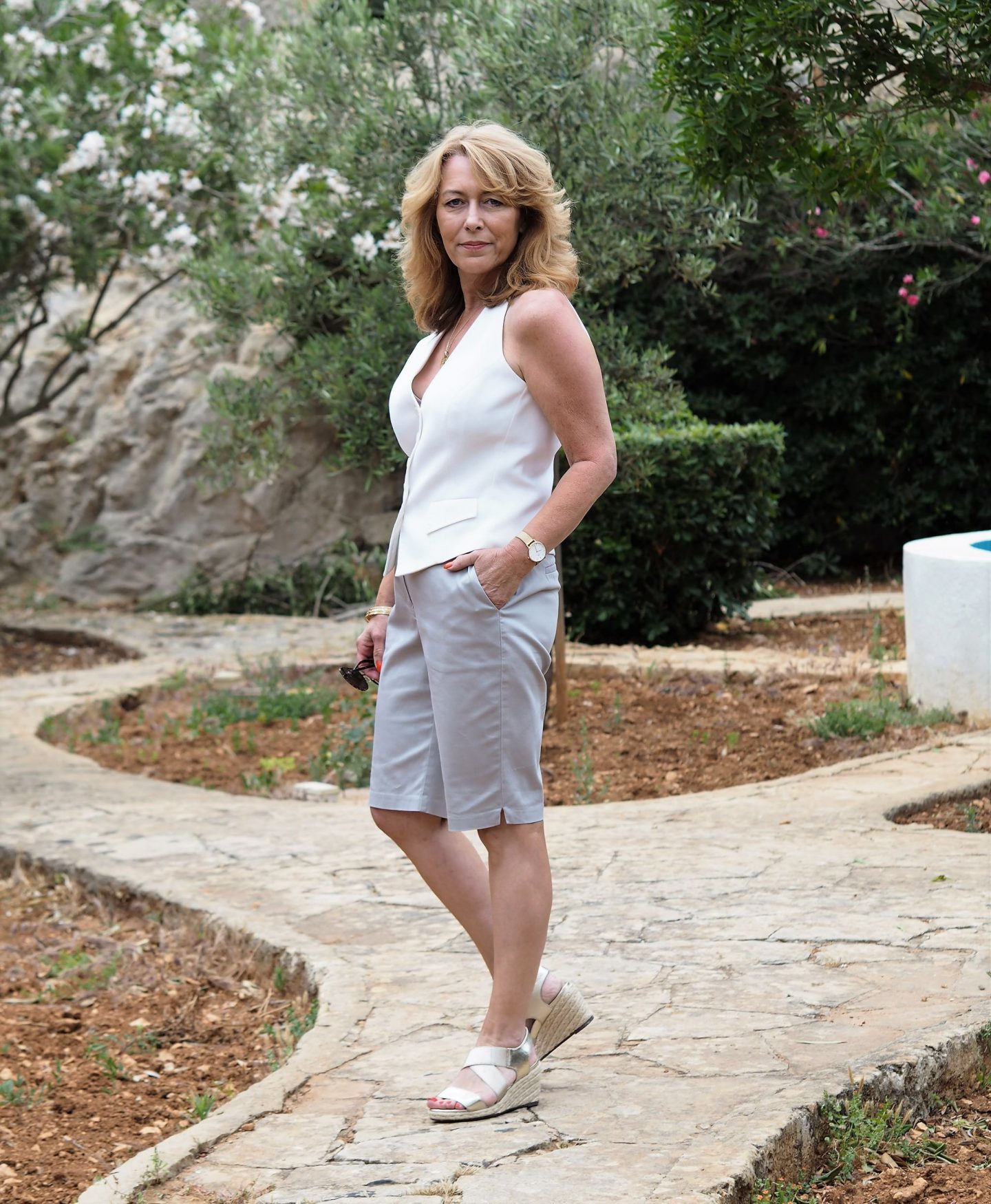 These photos were taken in the quiet little garden that I found near the hotel. An absolute godsend of a discovered little place because Malta was so busy! Just outside of this garden, it was busy with people on their way to destinations of shopping, beach or some other activity.
I chose to wear my city shorts and this smart waistcoat that I've had for years on our day of shopping and lunch, so it was all very comfortable to wear. Gold accessories finished the look off nicely. What do you think?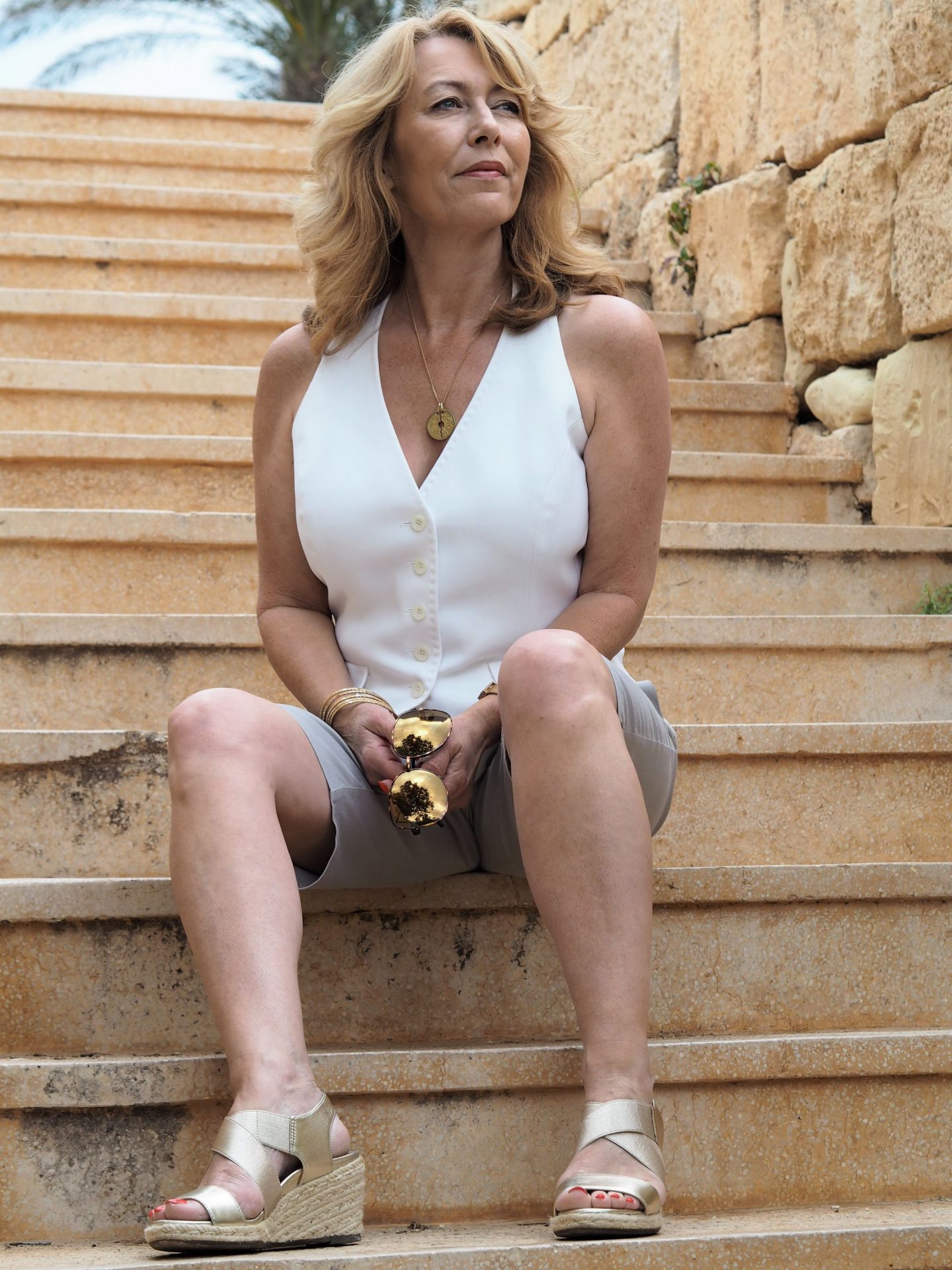 So do take a look at what Vionic has to offer. Especially if you're on your feet a lot. You will wonder how you lived without them!
I will be sharing another pair of SS18 vionic's with you soon, I wonder if you can guess my choice! Keep an eye on the Vionic Instagram page too. They often have giveaways on there too!
Vionic Ainsliegh sandals Co/ Vionic UK
Xo Laurie
Subscribe for the latest updates!