Today is the first cooler day in a while! How are you all bearing up? I've really enjoyed the weather, it's just the night times that I feel have been hard to deal with. The UK hasn't had a heatwave like this for years and there's a lot more to come yet apparently!
This is the last post from my holiday in Malta. I thought it was very apt for our heatwave!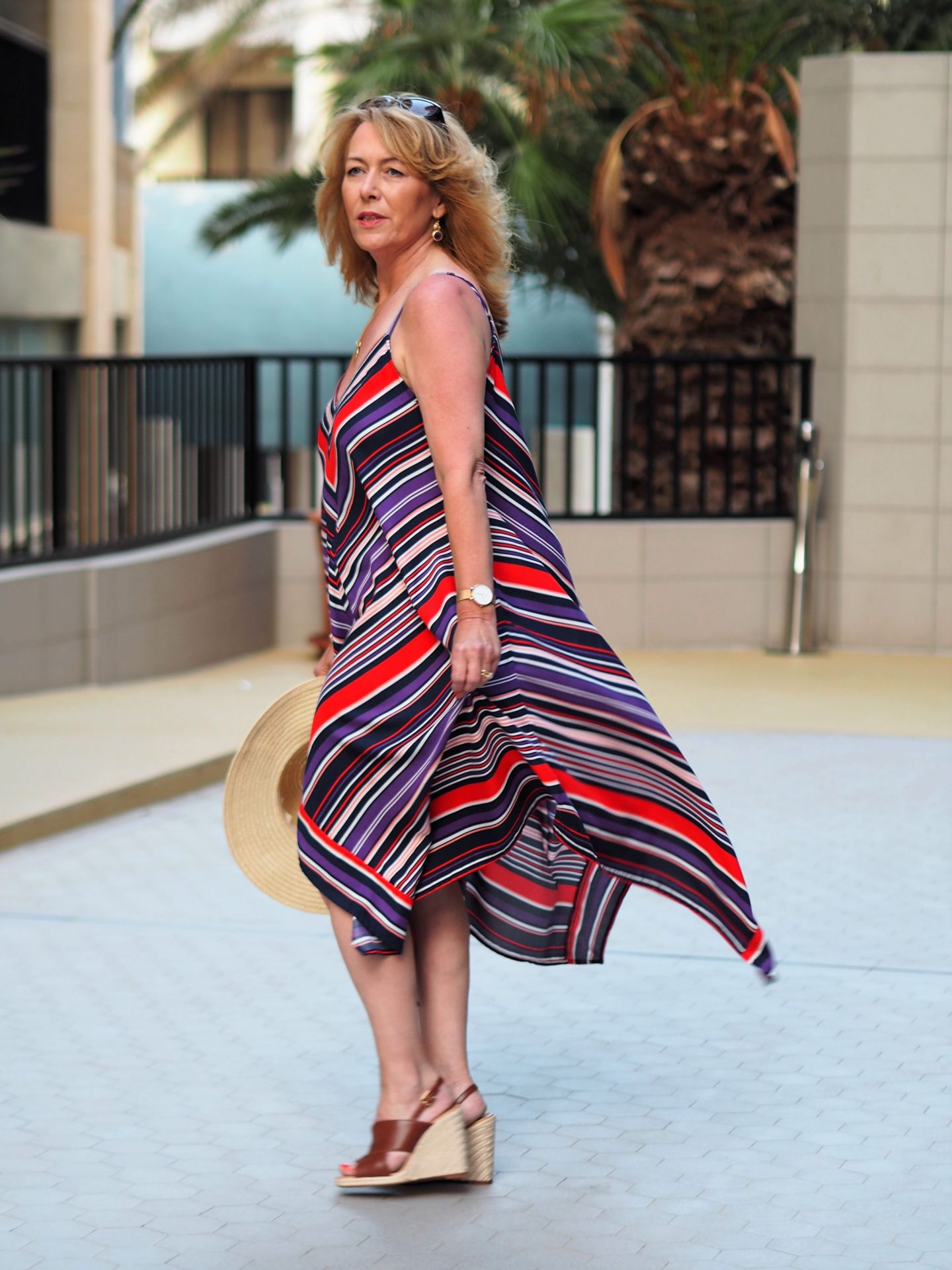 I feel in love with the bright bold colours in this Bonmarche beach dress. I say beach dress, I think it's more like a normal dress. Not see through at all and I have worn it with a short-sleeved T-shirt too.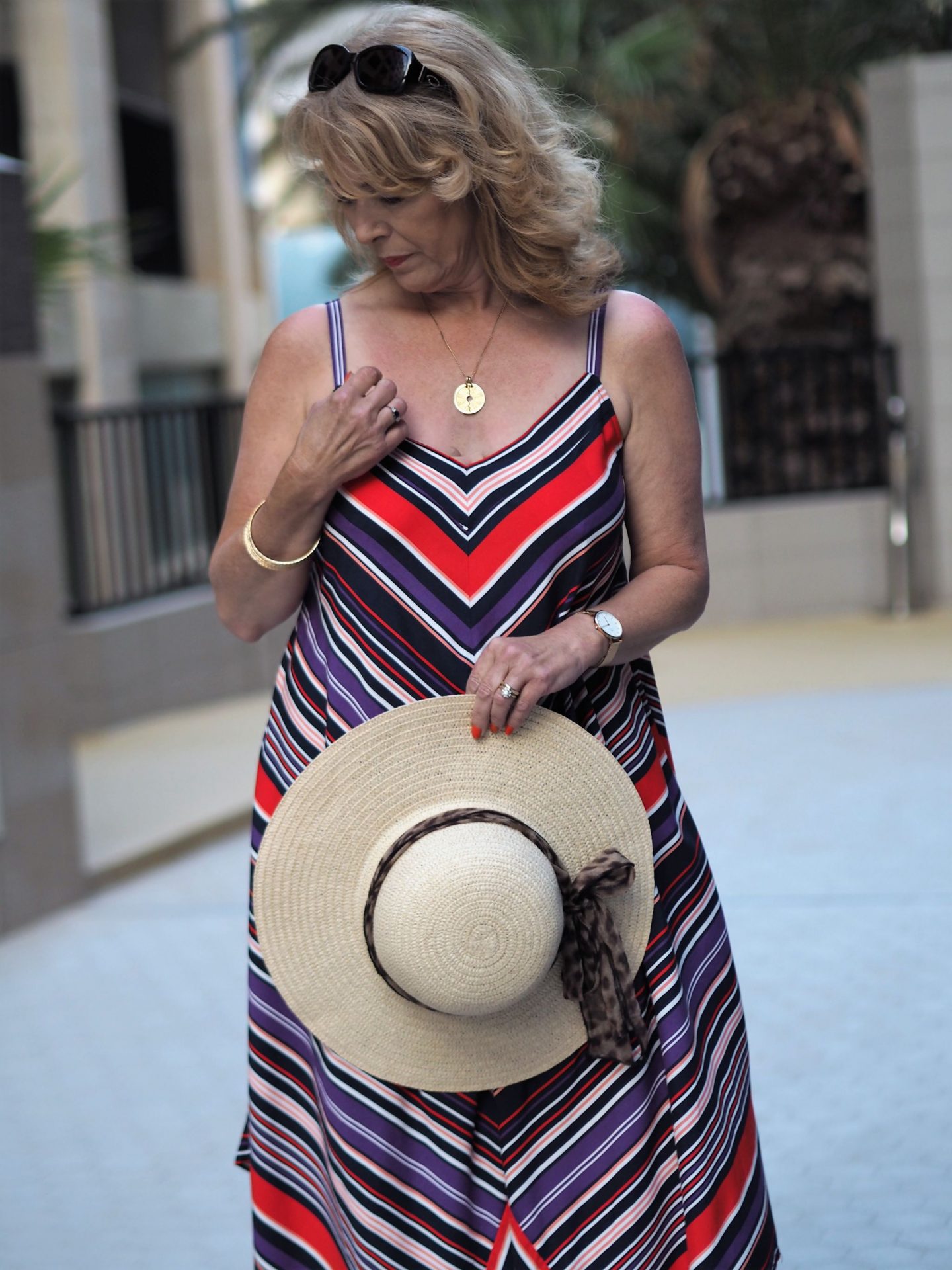 Light as a feather to wear, with adjustable straps, and that's a bonus point to me because I don't like anything too low cut.
Bonmarche always have some lovely holiday items, and I will just say ladies that the swimsuit I have from Bonmarche is one of the best flattering suits I've ever had. I will leave a pic below for you. The tummy control is excellent!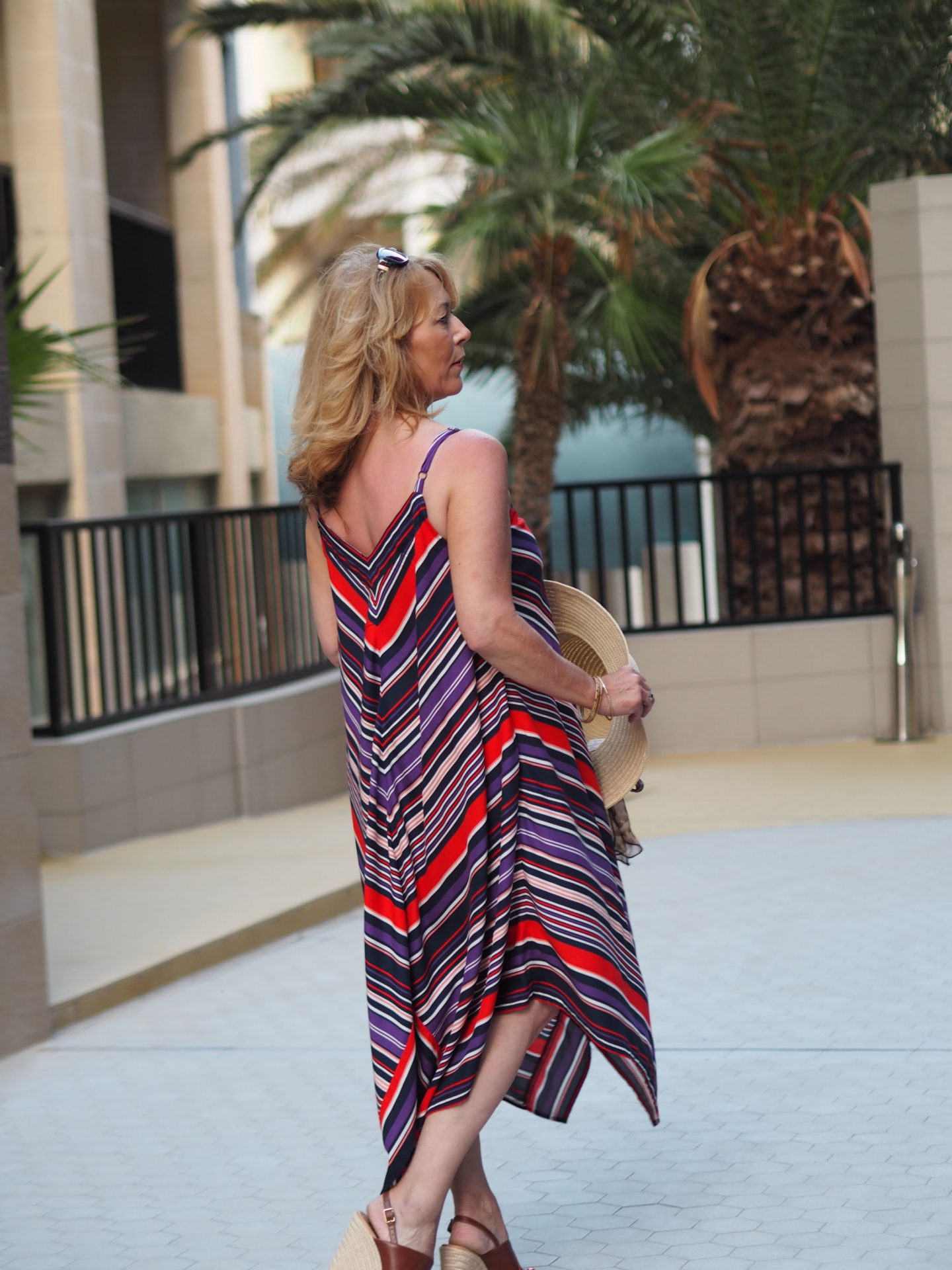 A V front and back and a cute floaty hem, this was perfect to walk back to the hotel in. I didn't feel underdressed at all.
It's hard to believe that it's been hotter here in the UK that it was on my holiday!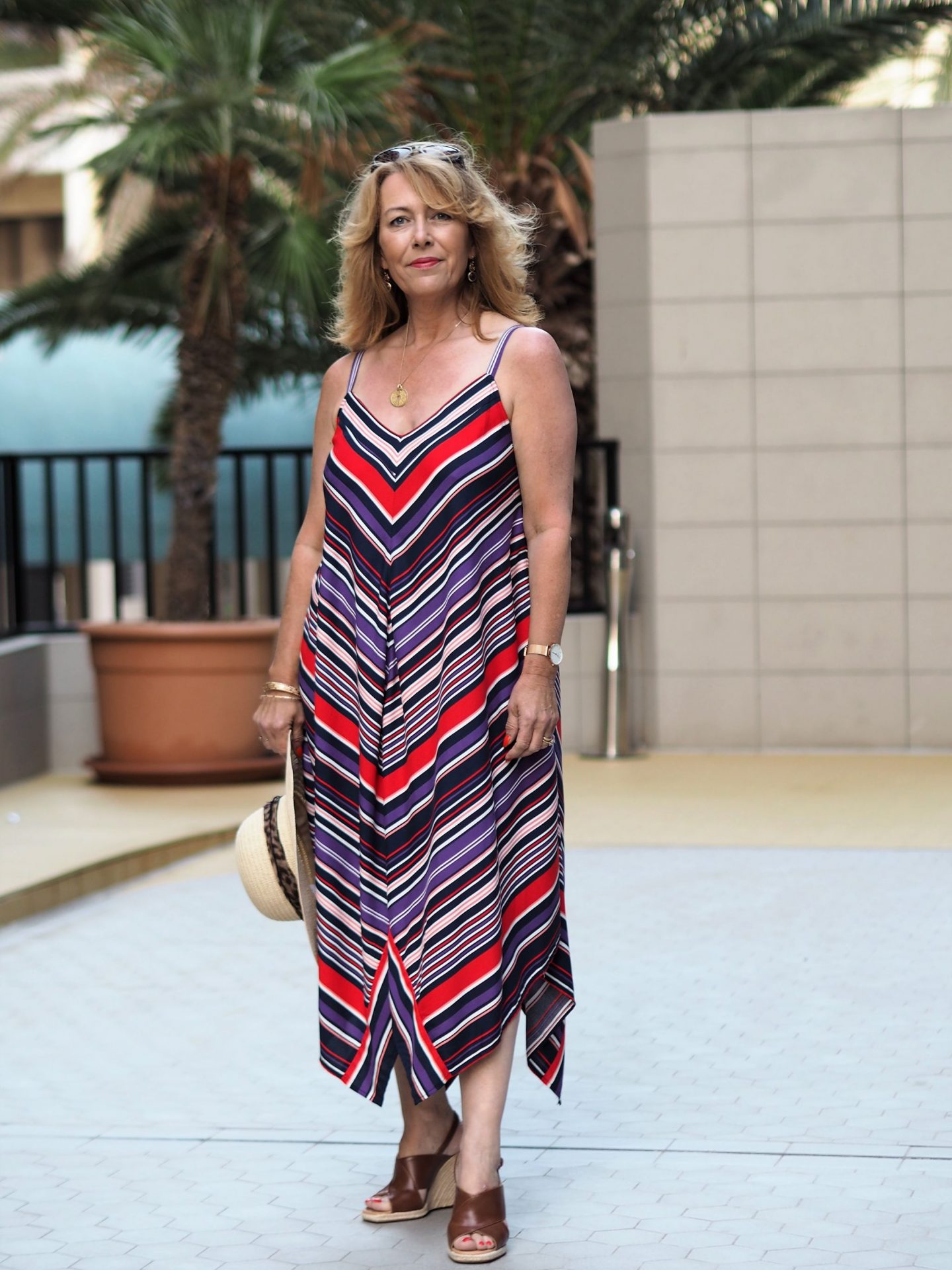 What have you been wearing indoors in this heat? The lightest item possible? I've been wearing this dress and my kaftans. Anything non-restrictive!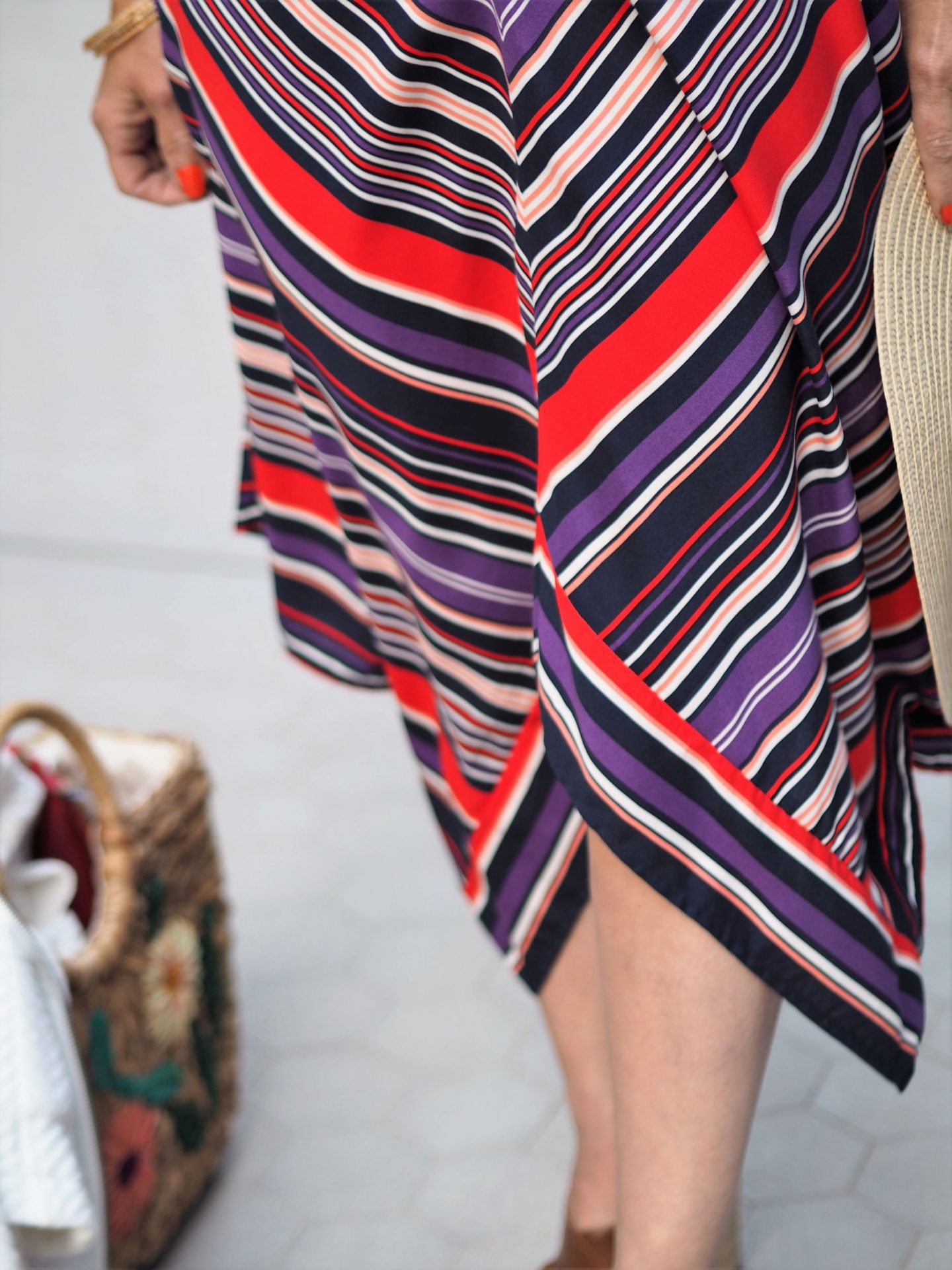 I love the floaty handkerchief hem on the dress and the bold colours in the stripes.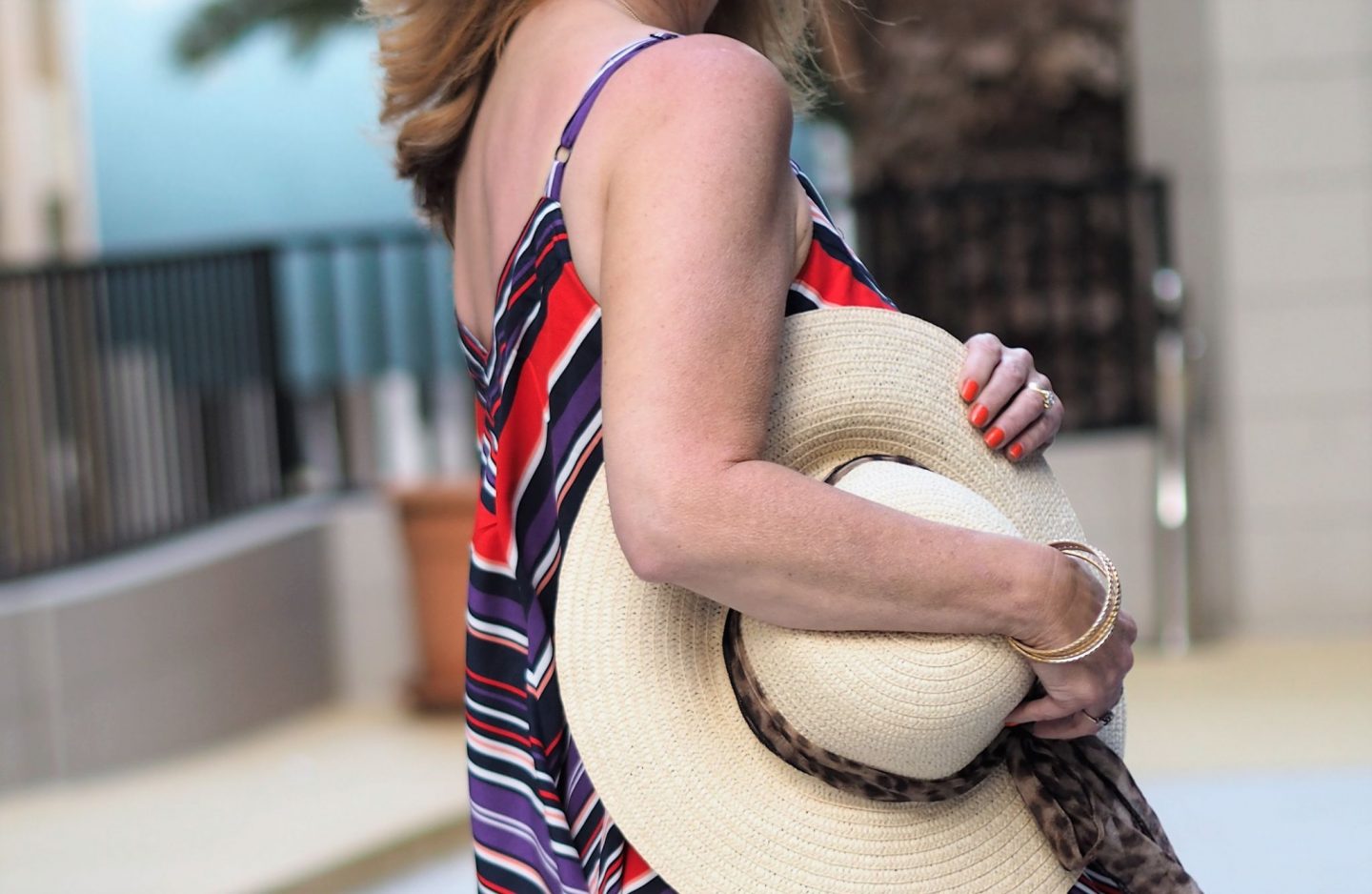 The hat I had to buy in Malta because I forgot to pack mine! There's always something forgotten! I was really happy with it though because this one actually fits quite well and I can tie any scarf around it. I've been wearing it a lot whilst fishing on the Thames trying to preserve the hair colour from the sun!
I totally recommend these figure-flattering swimsuits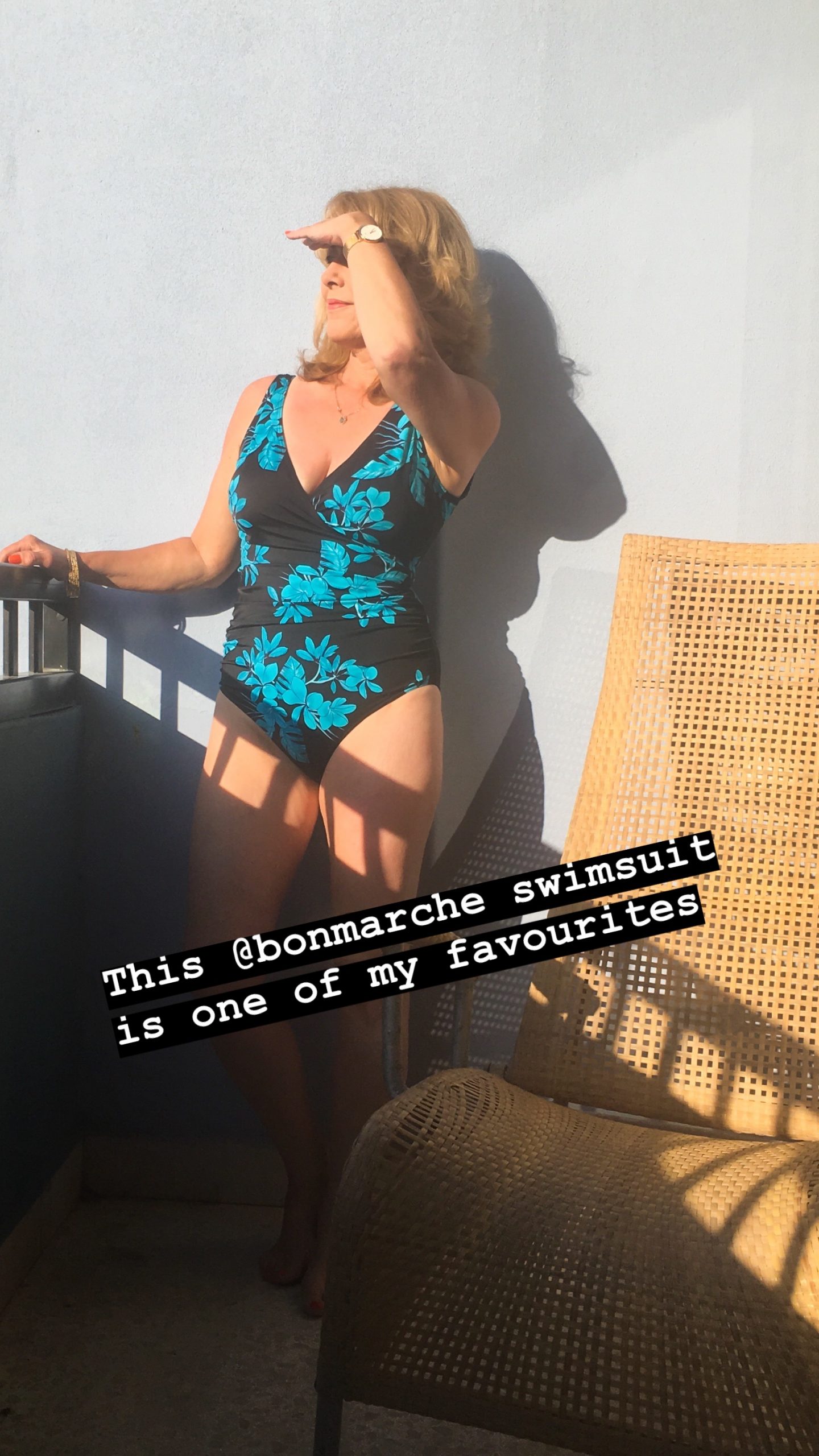 Here's the photo of the swimsuit from my Instagram (find me here) And if you haven't tried a Bonmarche swimsuit on I can't recommend them enough. This one is a few years old now but there are some lovely ones on the website.
Striped beach dress Co/Bonmarche
Stay cool Ladies!
Xo Laurie
Thank you for stopping by!
Receive every post by clicking subscribe on the right-hand side.
Subscribe for the latest updates!